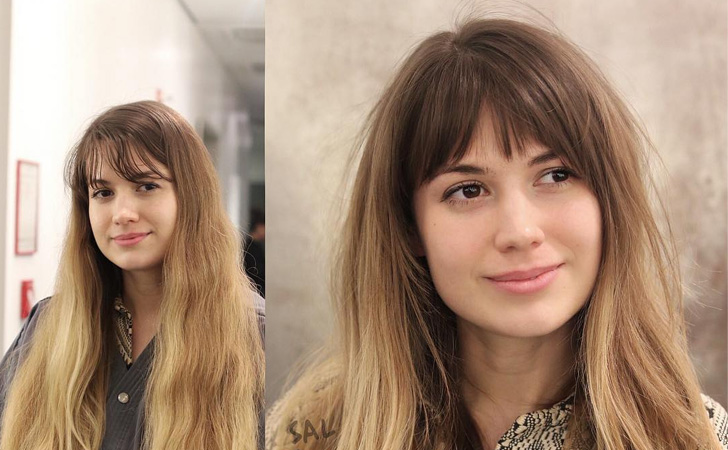 Bangs can completely change your hair. They will frame your face and add a stunning new dimension to your hairstyle. Because of this reason, many people are scared to embrace bangs or a fringe when they book their hairdressing appointments. From full bangs to a side fringe or a fringe which is parted in the center. Each of these styles will create a simply stunning end result on your hair.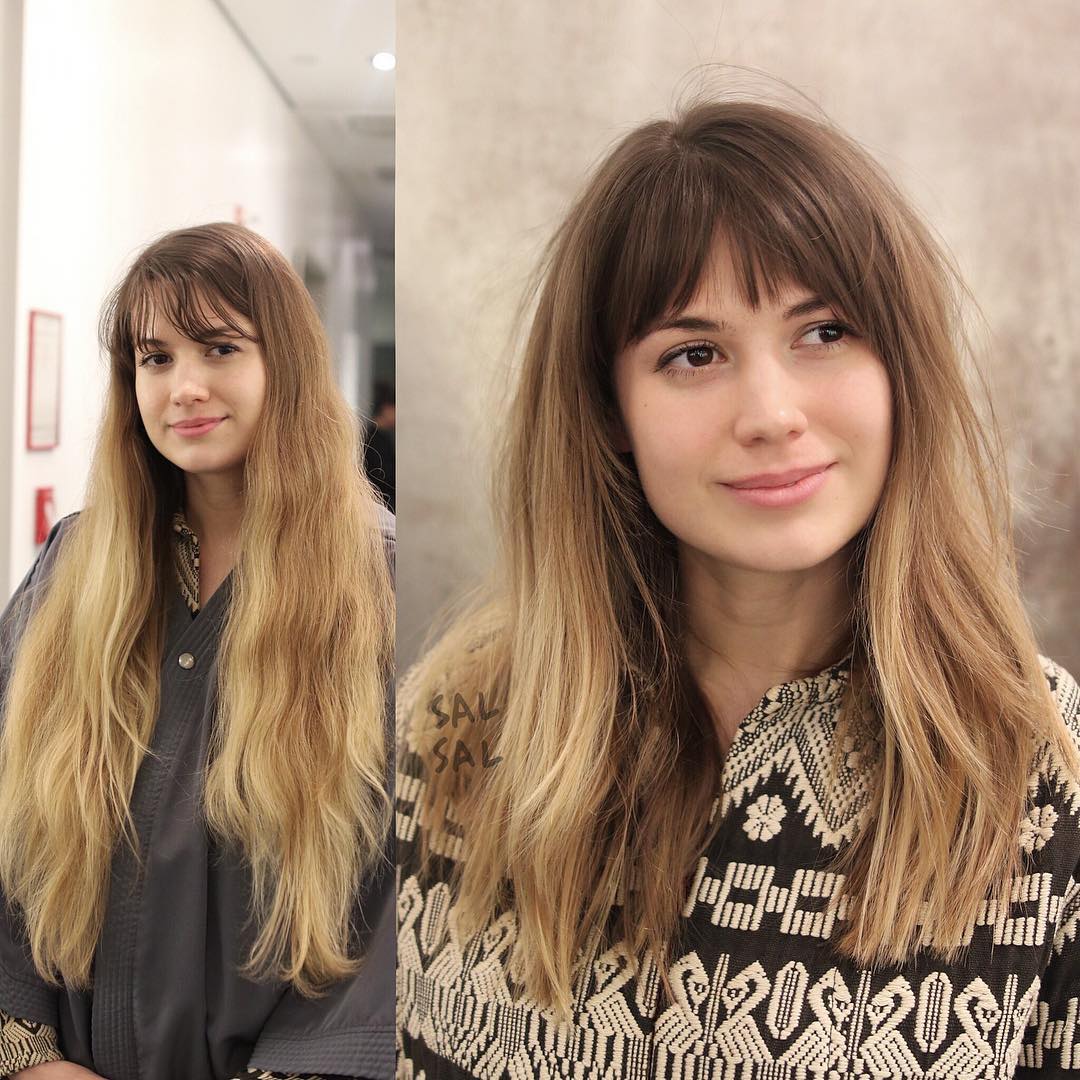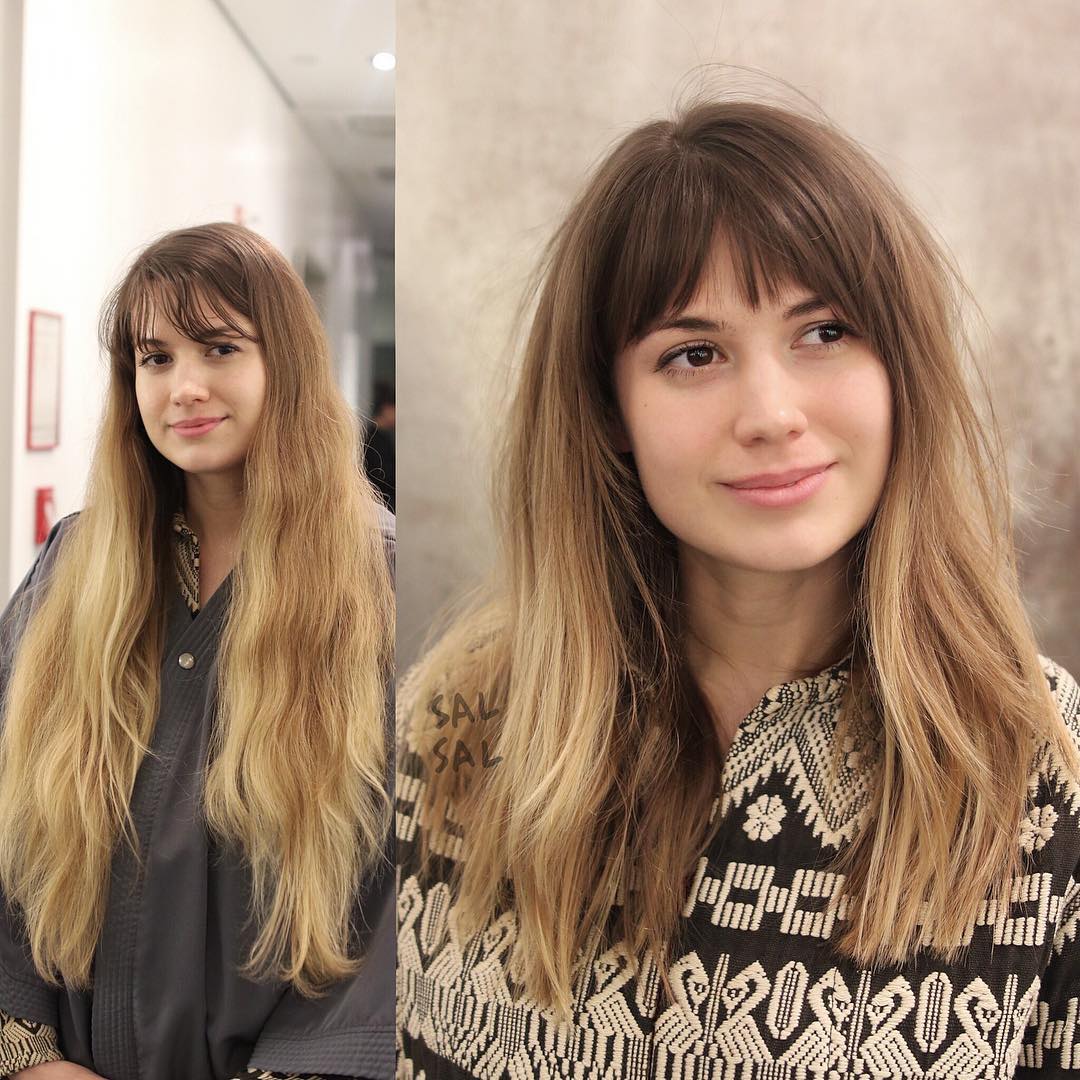 Not quite convinced yet? Here are some stunning hairstyles and haircuts with bangs for your ultimate inspiration.
High Bun with Bangs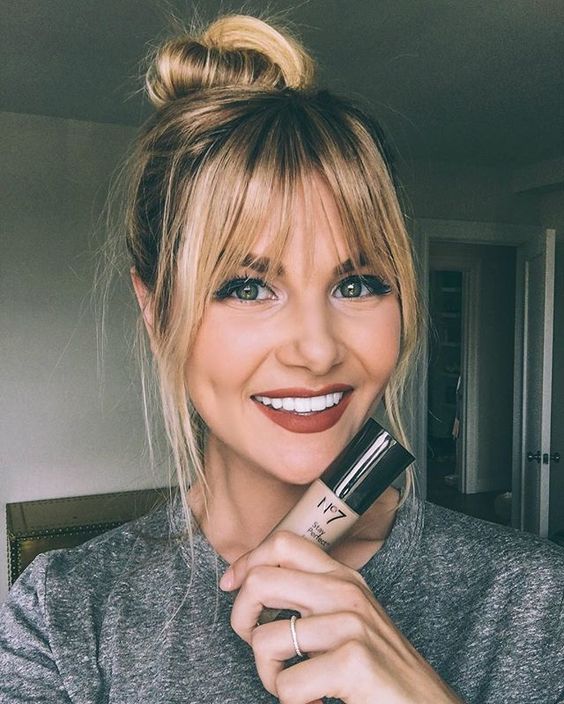 High buns are totally in fashion these days. Not only are they incredibly practical and casual, but they look utterly stunning too – especially when paired with bangs! No matter what your hair colour, ask your hairdresser to add a full fringe to your look. Styling this across your forehead, leave a few strands to fall around the ears and scoop the rest up into a high bun.
Twisted Bun with Thick Fringe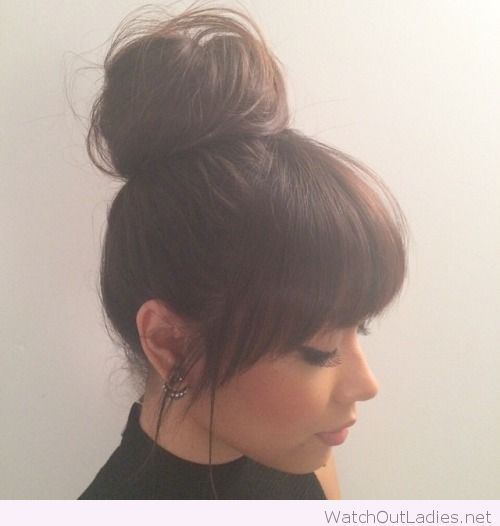 Thick fringes are for those who want to be brave with their bangs. Trust us – this will pay off! Opt for a thick, graduated fringe, which is short across the front of the head. This will then fall towards longer layers around the ears on either side. Show off these beautiful bangs by working the rest of your hair into a fantastic twisted bun on top of the head.
Graduated Bangs with High Ponytail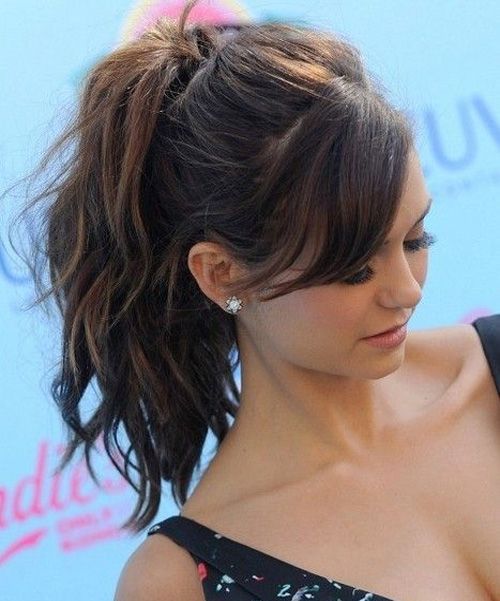 If Cheryl Cole can rock bangs, then you absolutely certainly can! Steal Cheryl's beautiful style by choosing a graduated fringe style. The graduated look will keep longer layers on either side of the head around the ears. It will then blend gradually to the bangs at the centre of the forehead. Work the rest of the hair into a scruffy high ponytail.
Light Bangs with Loose Wavy Hair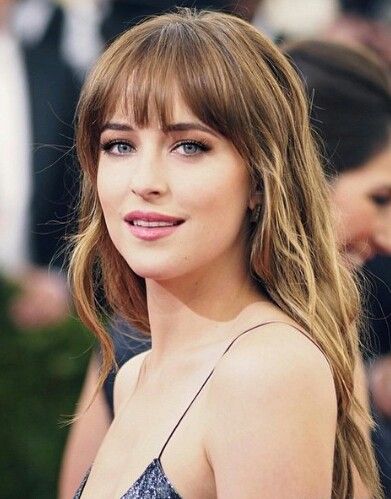 Wearing your hair down is a great way to show off your new bangs! Choose a set of bangs which are cut to perfection right across the forehead. Keep it light and loose. With the rest of your hair, add loose curls from top to bottom. With your fingers, lightly tousle the hair to create this fantastic wavy effect. This style is just perfect for special occasions!
Beach Blonde Waves with Curtain Bangs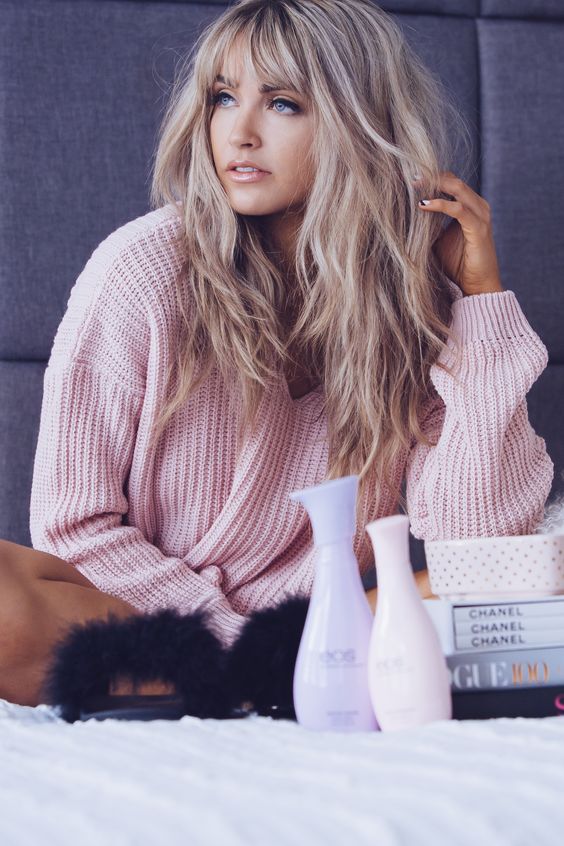 Beautiful beach waves look the best on blonde hair – don't you agree? They look even better with bangs to frame the face perfectly! If your hair is lovely and blonde, full of pretty highlights, then you simply must steal this style. Add a fringe right across the forehead. With your blonde locks, add rich curls throughout and scrunch for a beach-ready effect. You can find more curtain bangs here.
Sweeping Full Fringe with Ringlets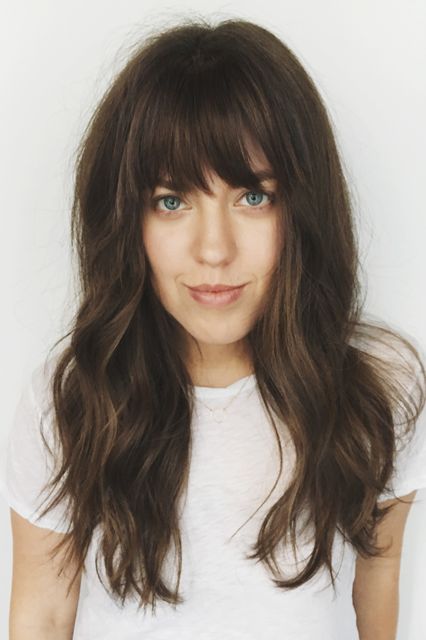 Your bangs don't simply need to sit straight across your forehead. Instead, you can add a little flick to the ends for effect. You can even curl them if you want to – anything for a gorgeous shape. Try adding a flick to your bangs for a sweeping effect and wear your hair down. Add lots of luscious ringlets throughout the hair for this wonderful finished look.
Thin Bangs with Straight Tousled Locks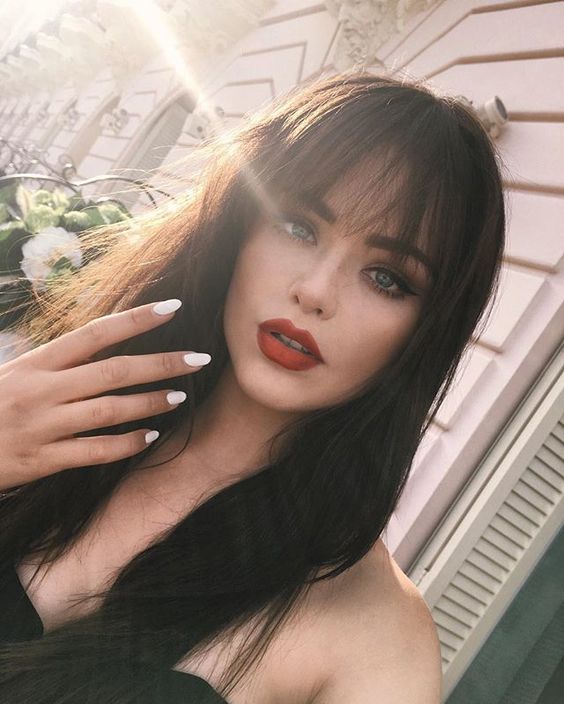 Thin bangs can be equally as stylish as thick ones! For a cool, wispy finish why not choose to ask for thin bangs from your hairdresser. Keep it light for this pretty, textured look. With the rest of your hair, be sure to leave it down. Keep it straight, but add some product to your fingers and tousle the locks with your hands. This gives a cool and rugged end result.
Ballerina Bun with Sleek Bangs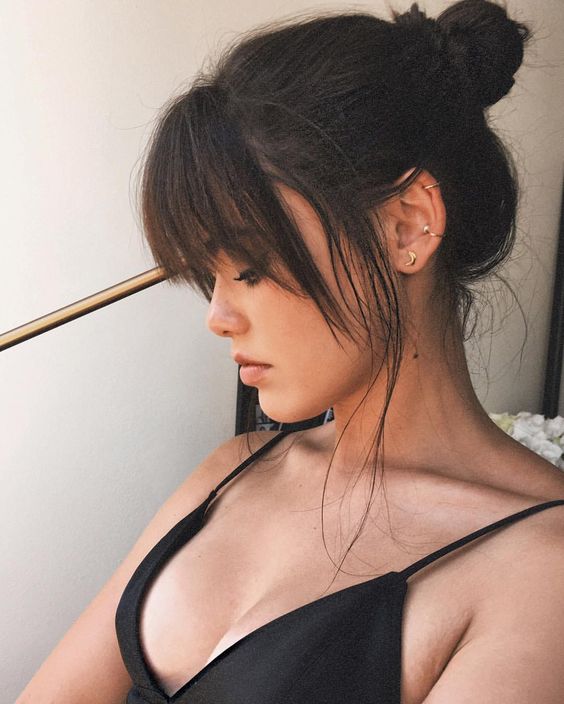 Ballerina buns are super stylish, with the most chic and sophisticated end result. Not only do they sweep all your hair up, but they are incredibly classy too. Indeed, ballerina buns are perfect for special occasions! When better to wear one than with your new bangs to show off? Opt for a straight and sleek fringe and pull the rest of the hair tightly into a twisted ballerina bun.
Medium Bob Hairstyle with Bangs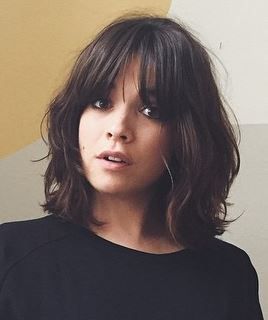 Bobs work equally well with bangs – as this gorgeous lady proves! Be brave and opt for a medium bob hairstyle for your hair. Cut it roughly an inch or so above the shoulder length. Add a fringe to your look. Curl the hair from top to bottom to create this incredibly bouncy finish. Slightly part your fringe in the center and you've got the perfect hairstyle. If you don't want to cut your hair too short, try the medium hairstyles.
Parted Bangs with Bun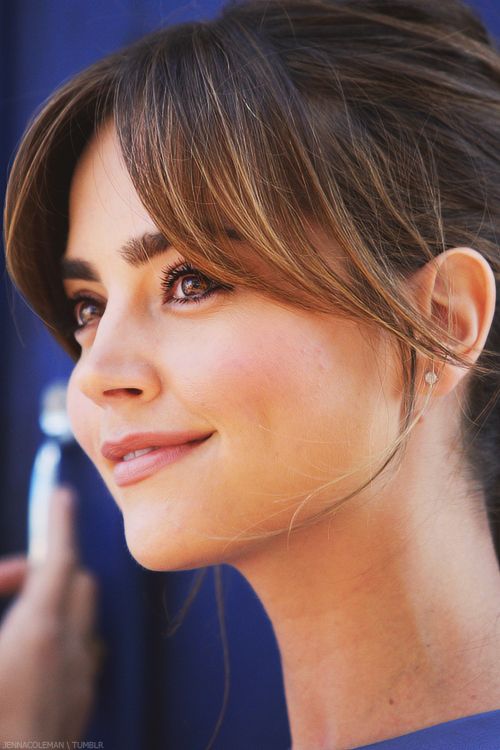 The beauty of bangs is that they can be so incredibly versatile. You can wear them straight or part them in the center for a range of different looks and styles! Dye your hair brown and add blonde to the ends through the balayage position. Curl your bangs under and part in the center so that they separate. Sweep the rest of the hair up to show off your looks.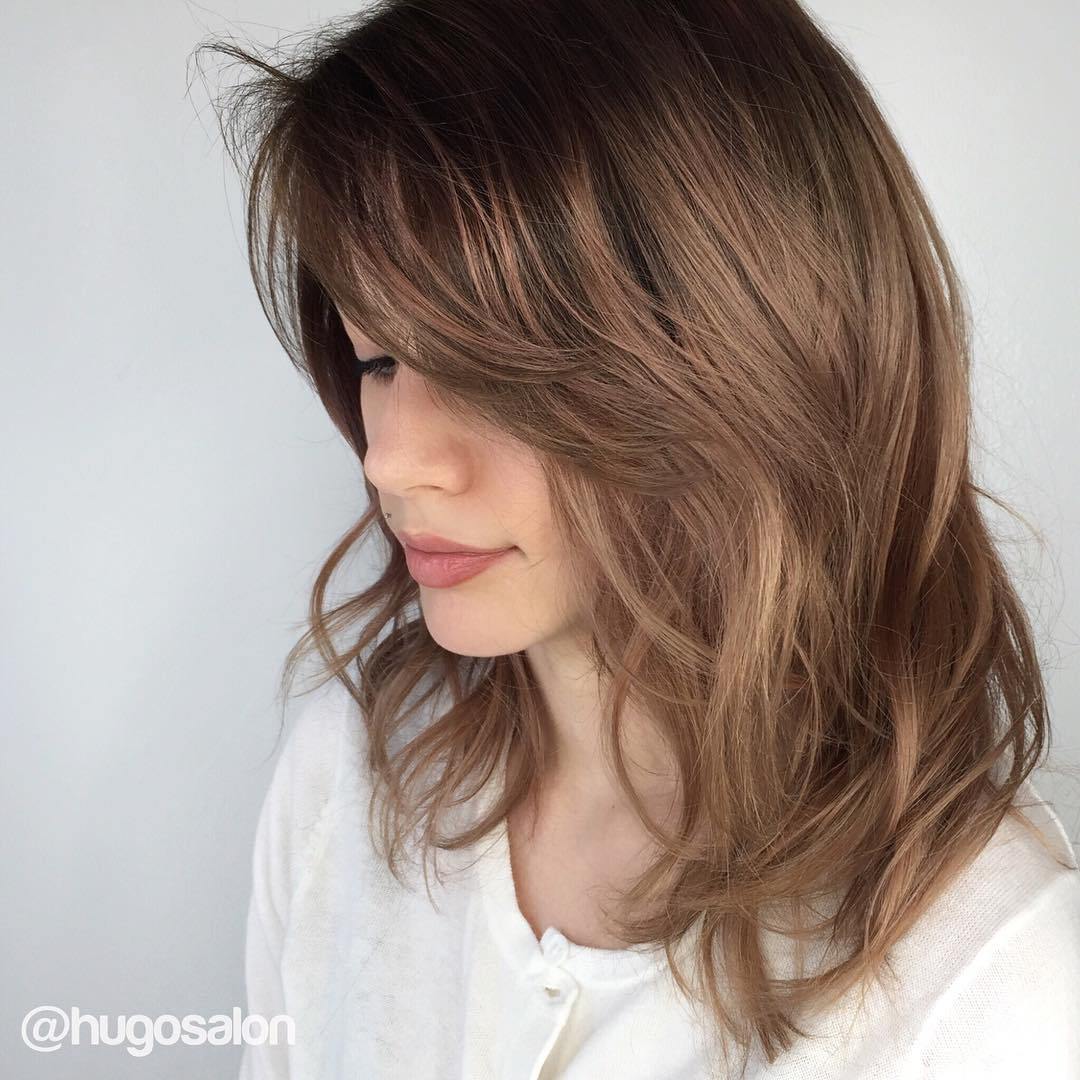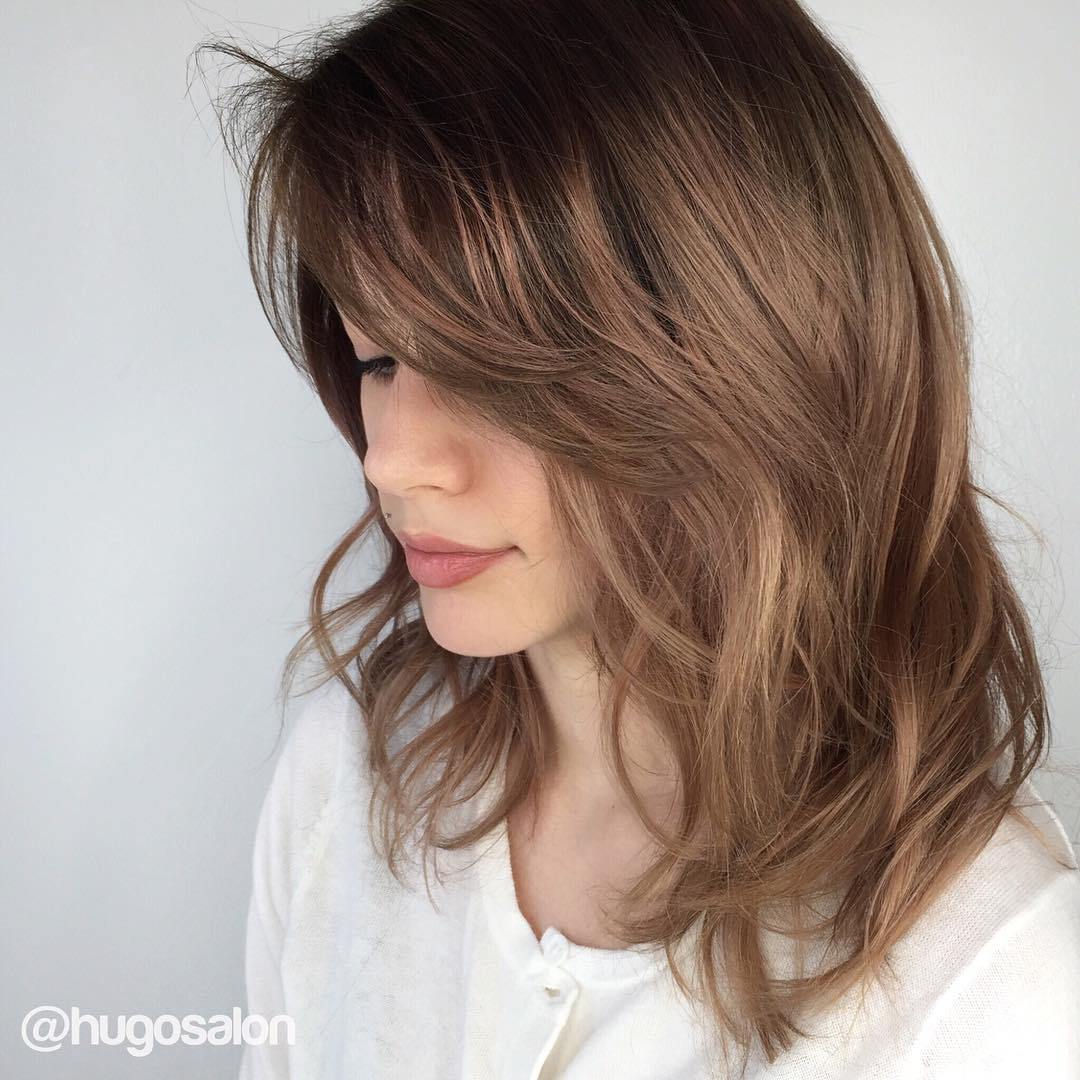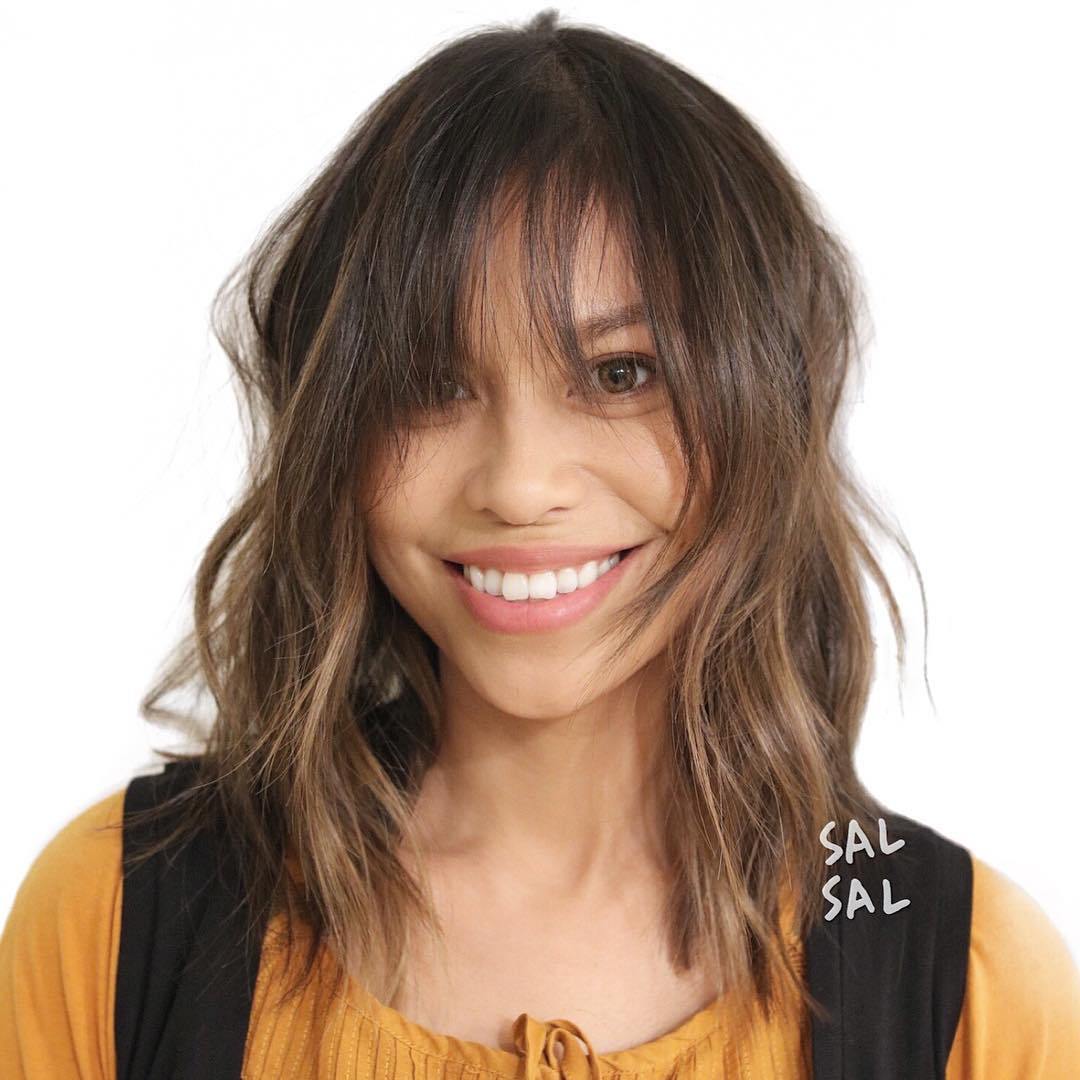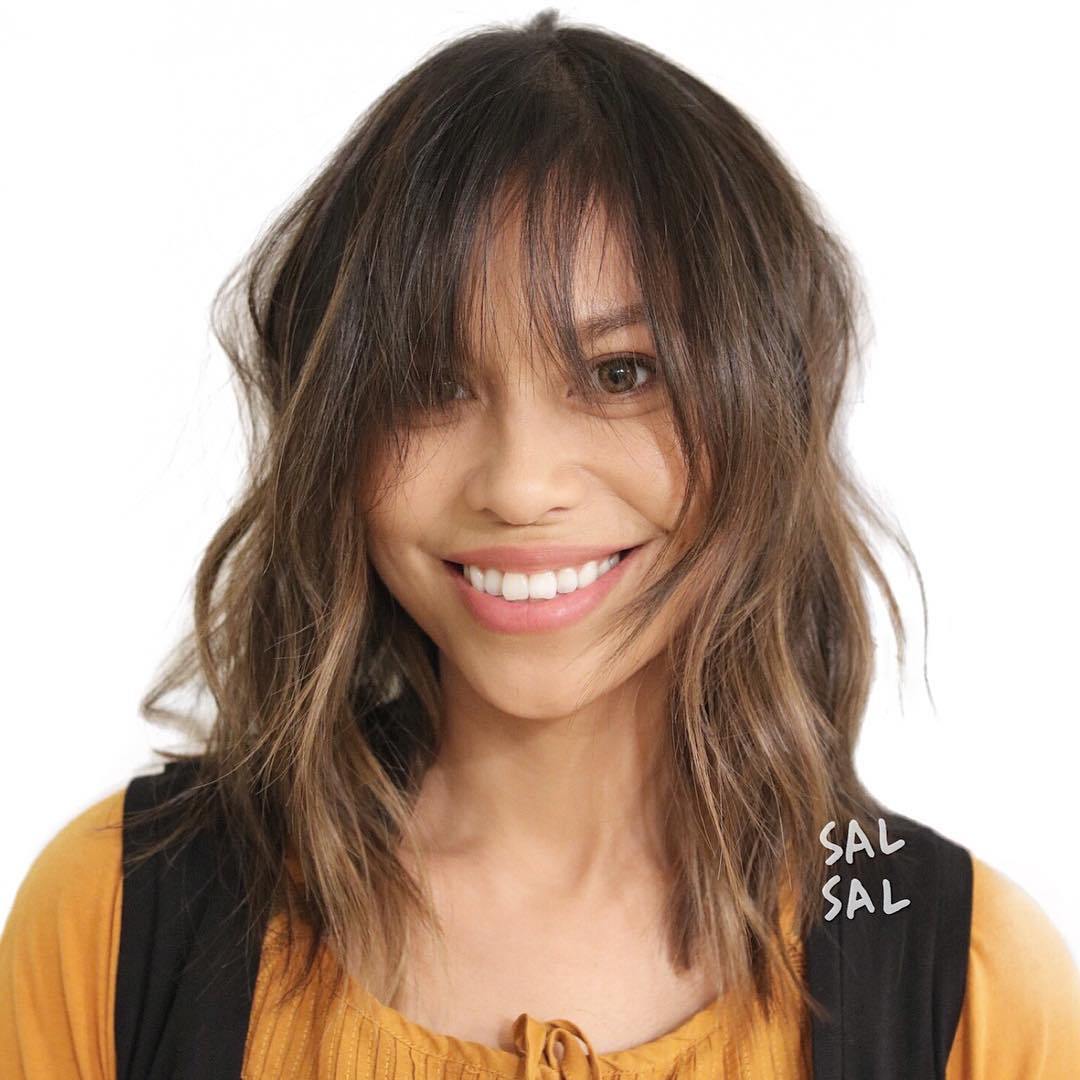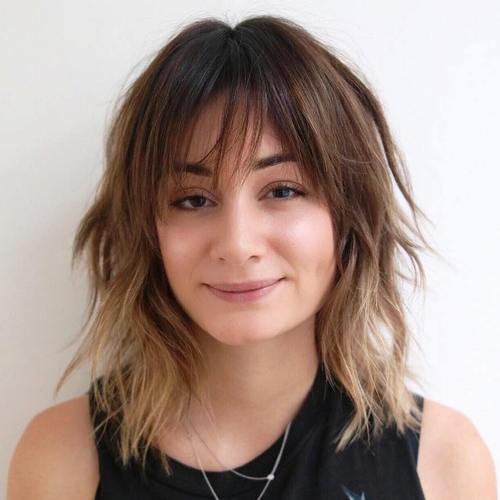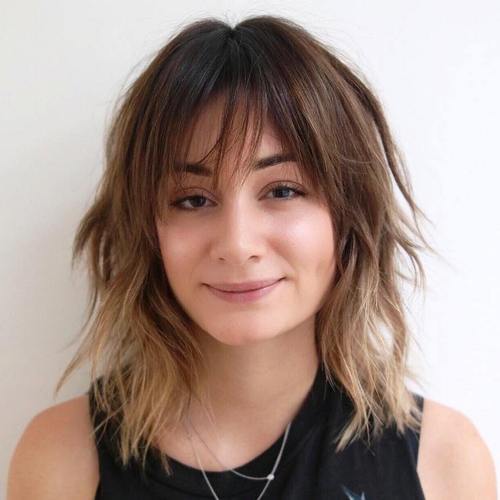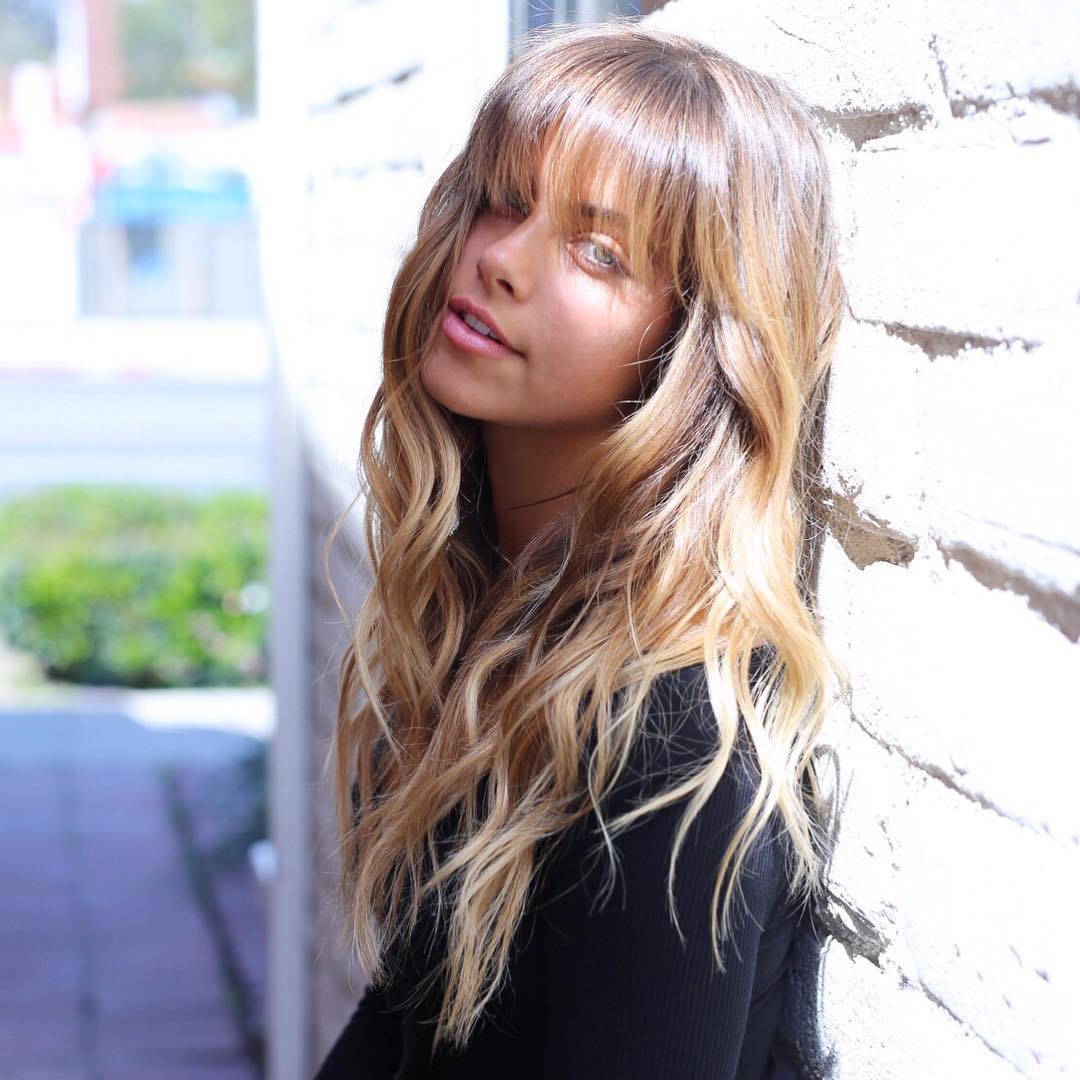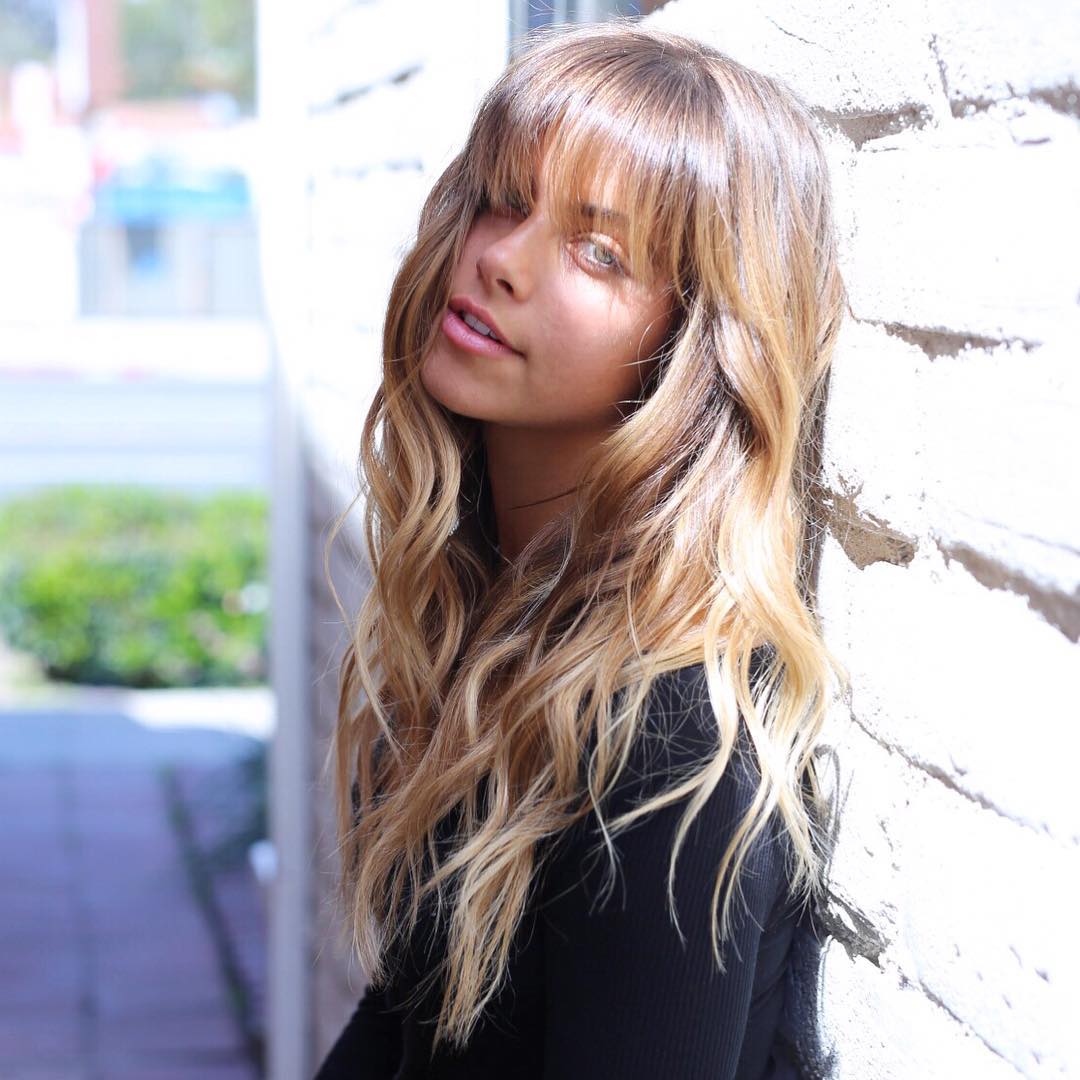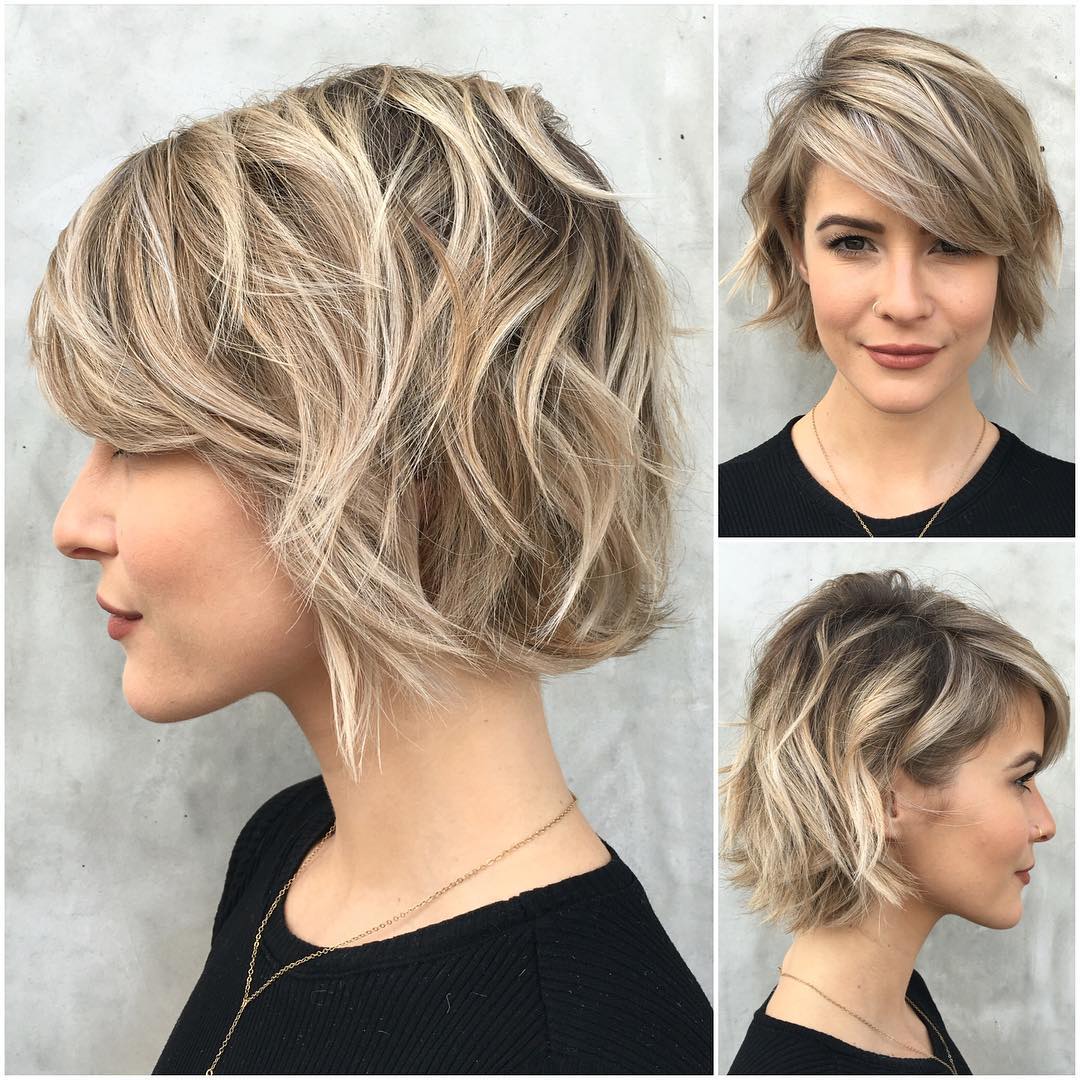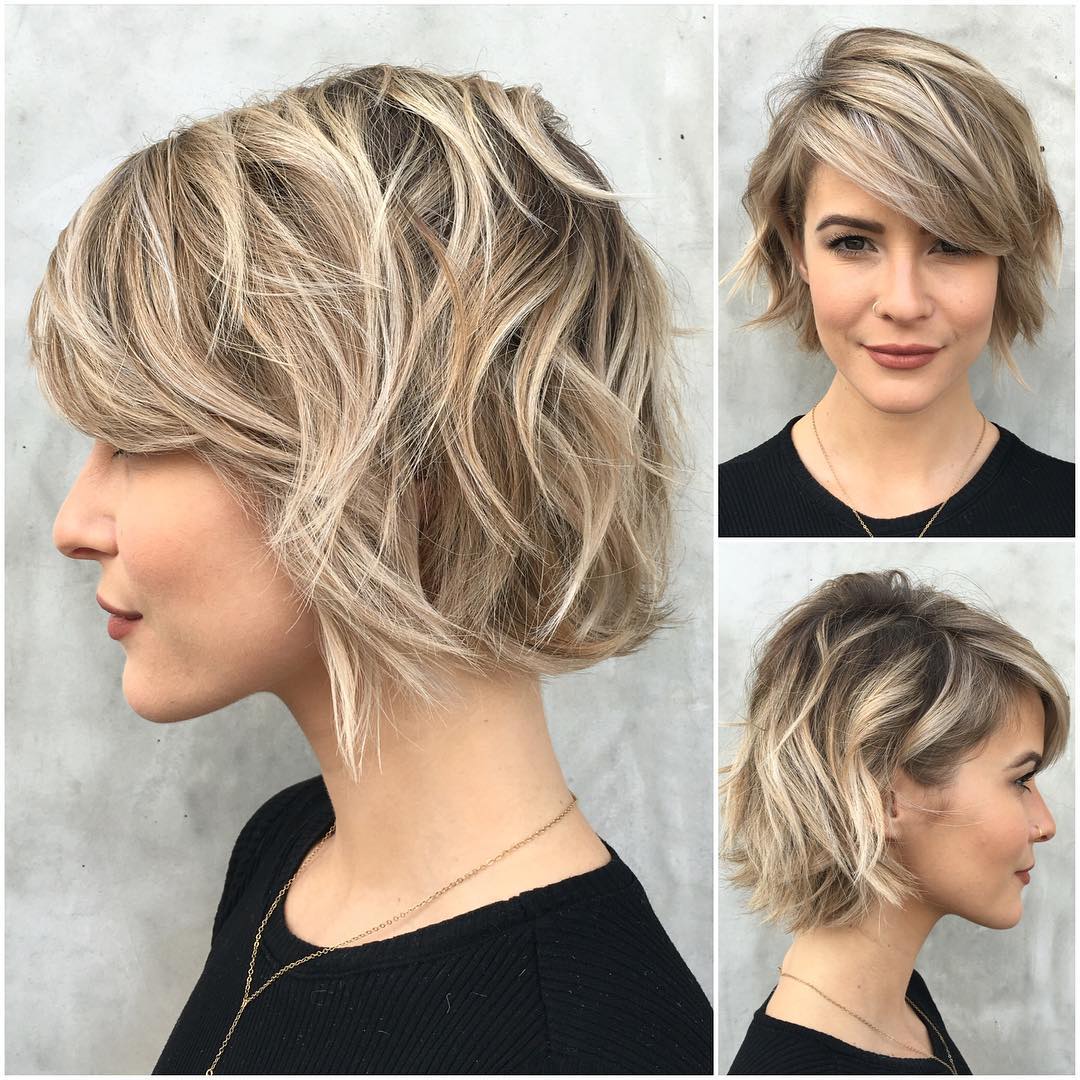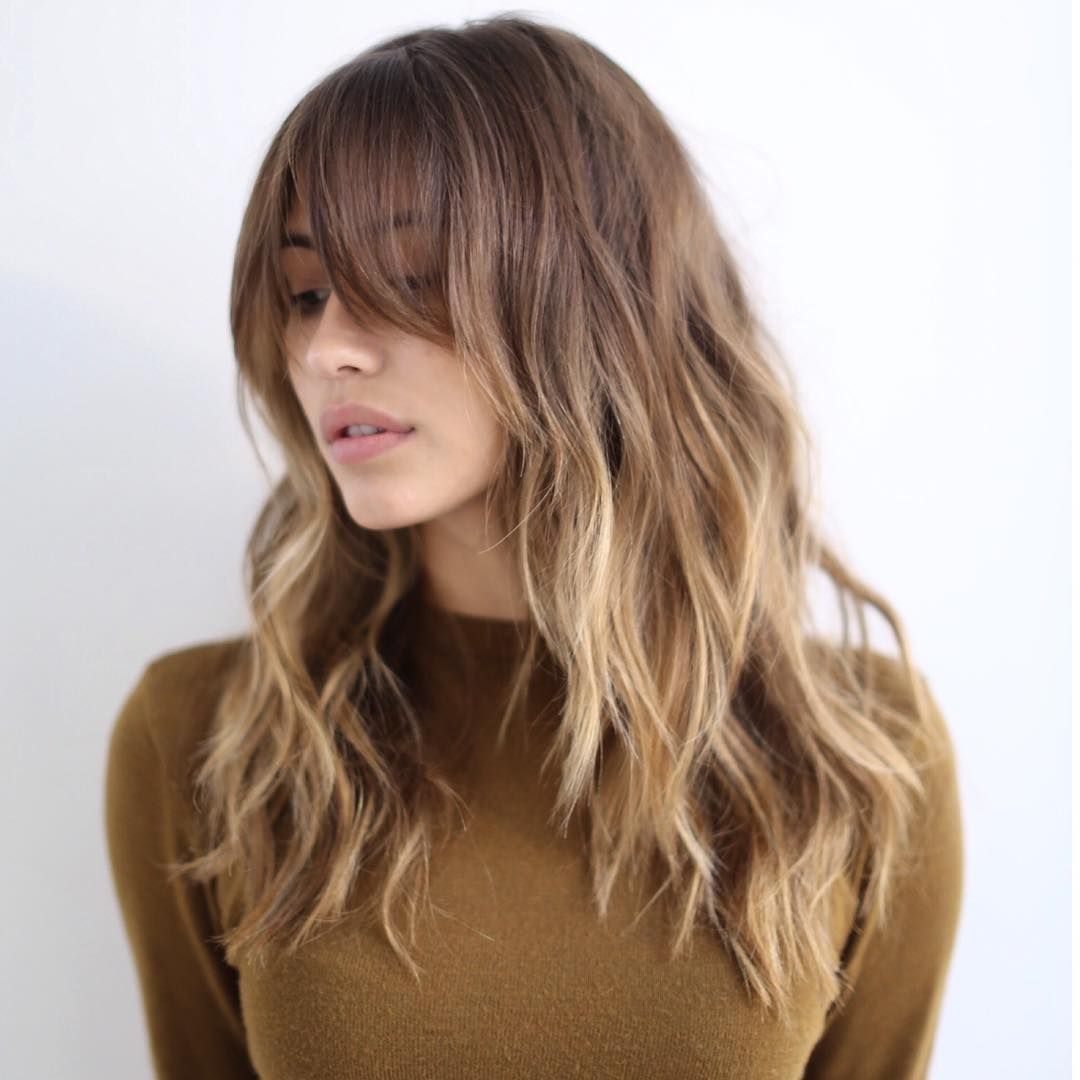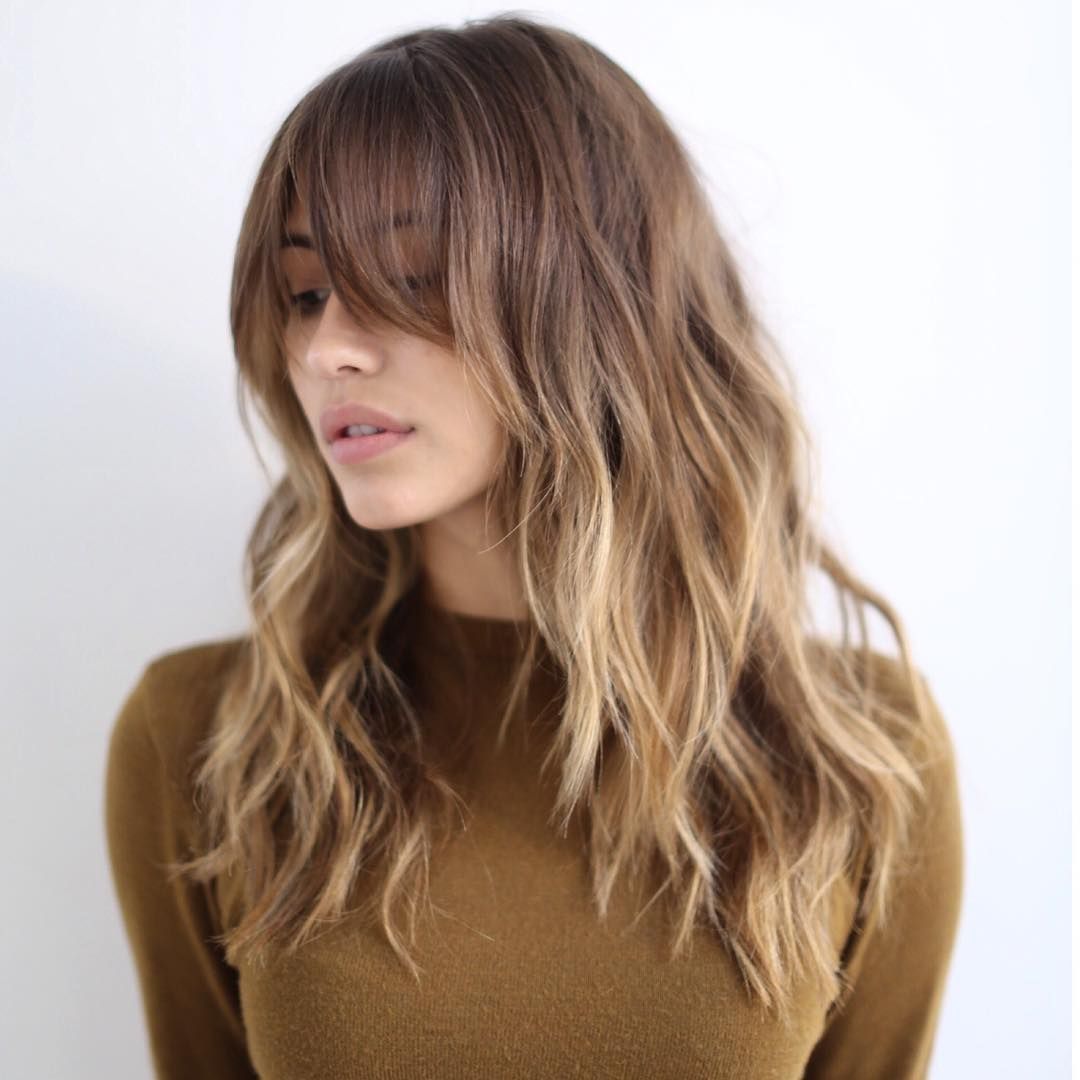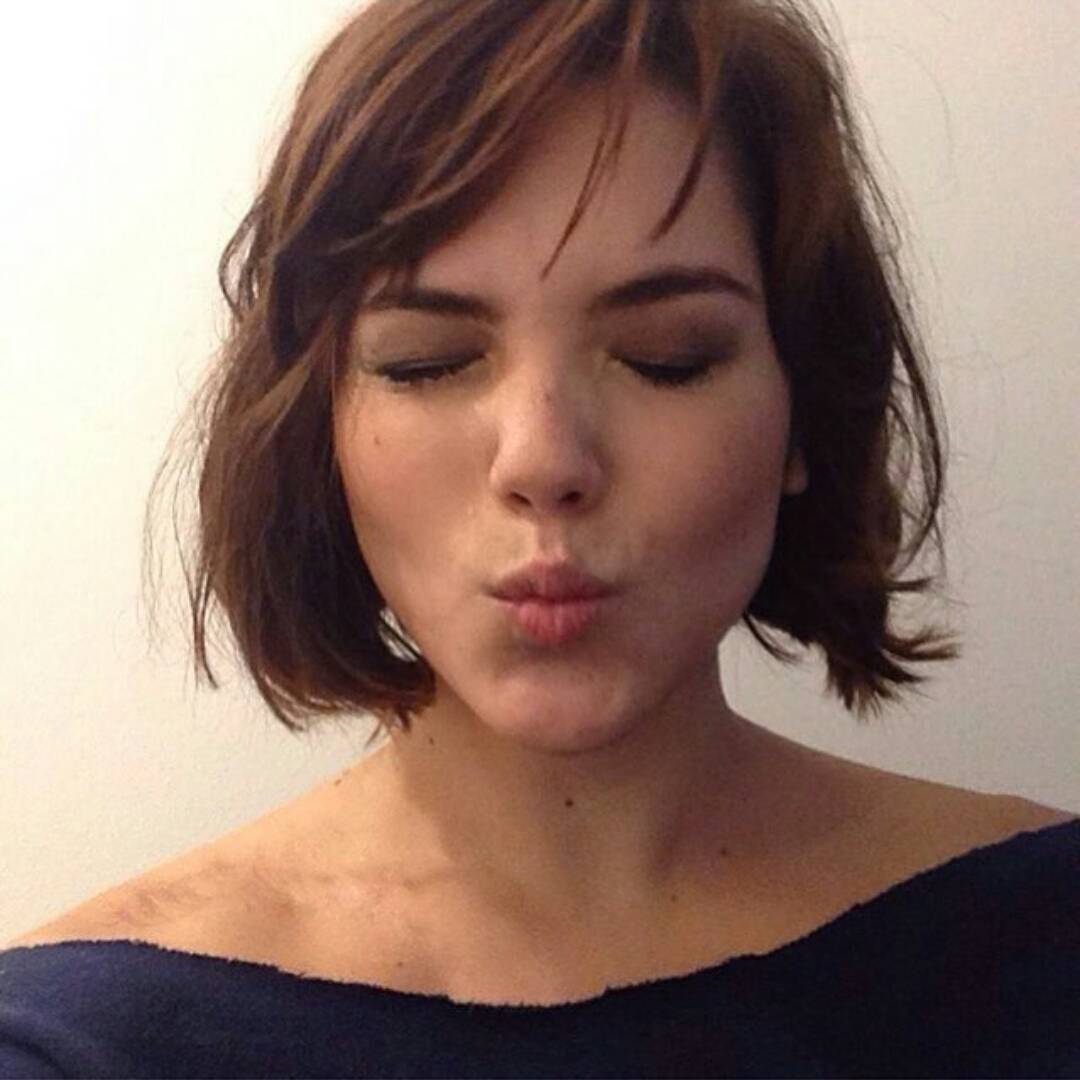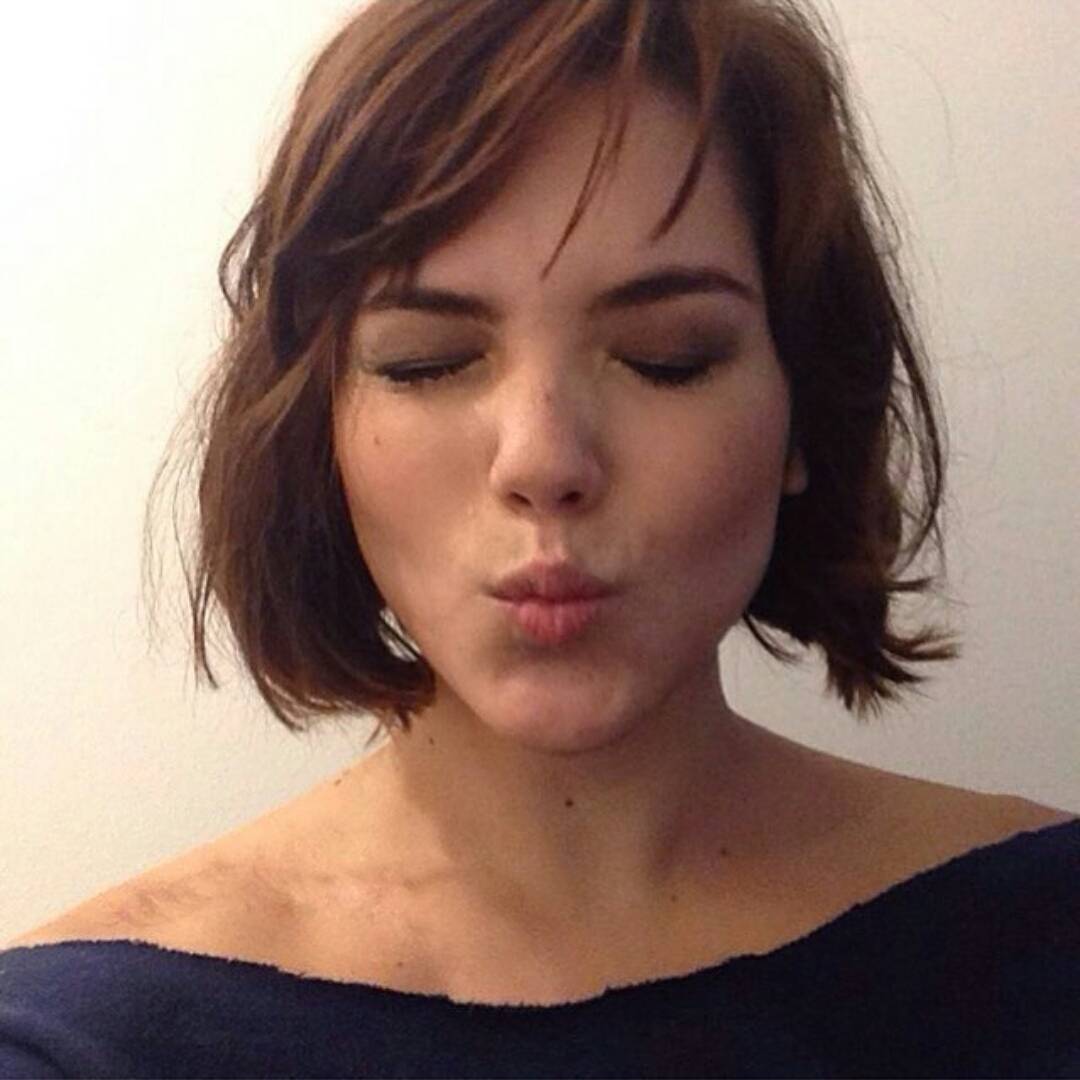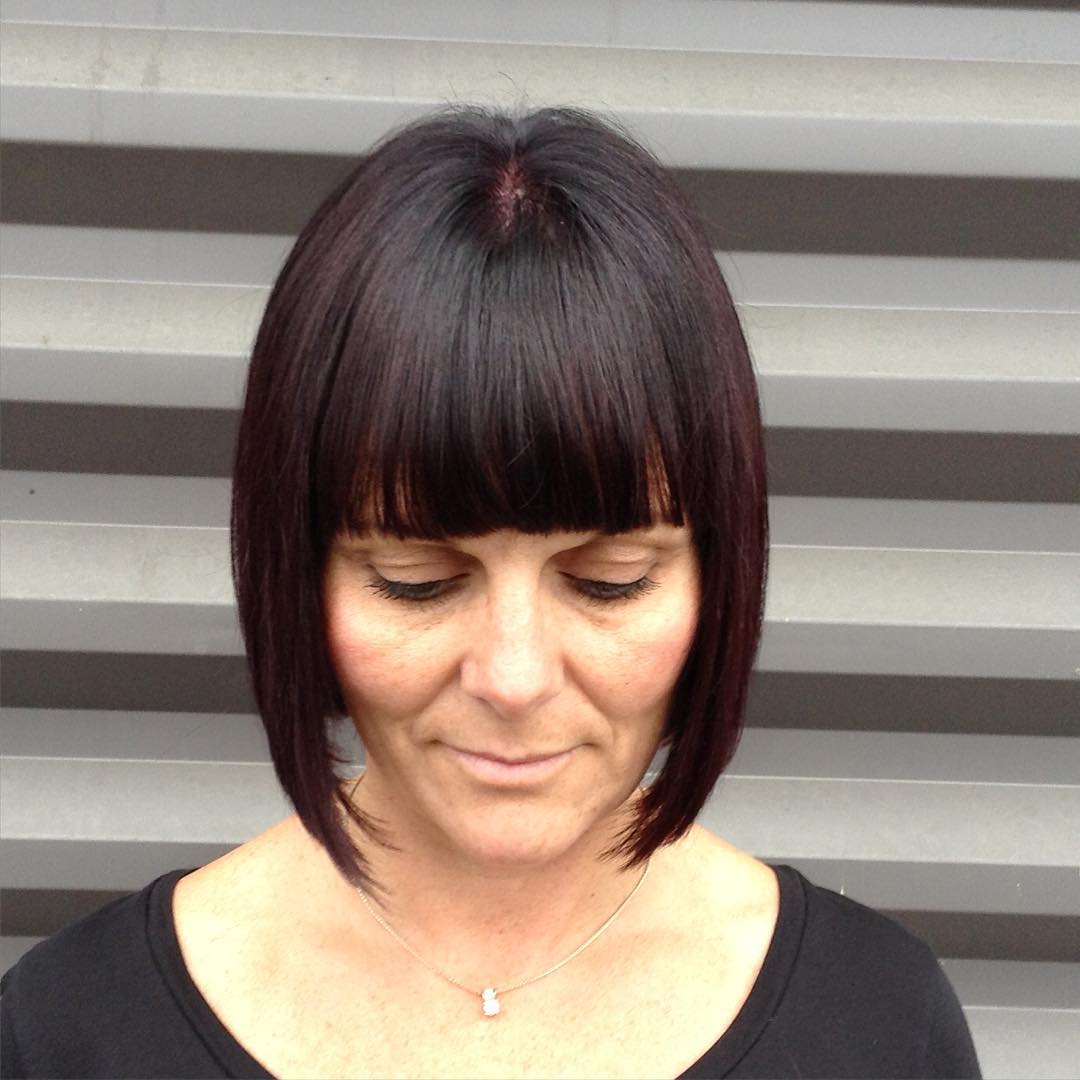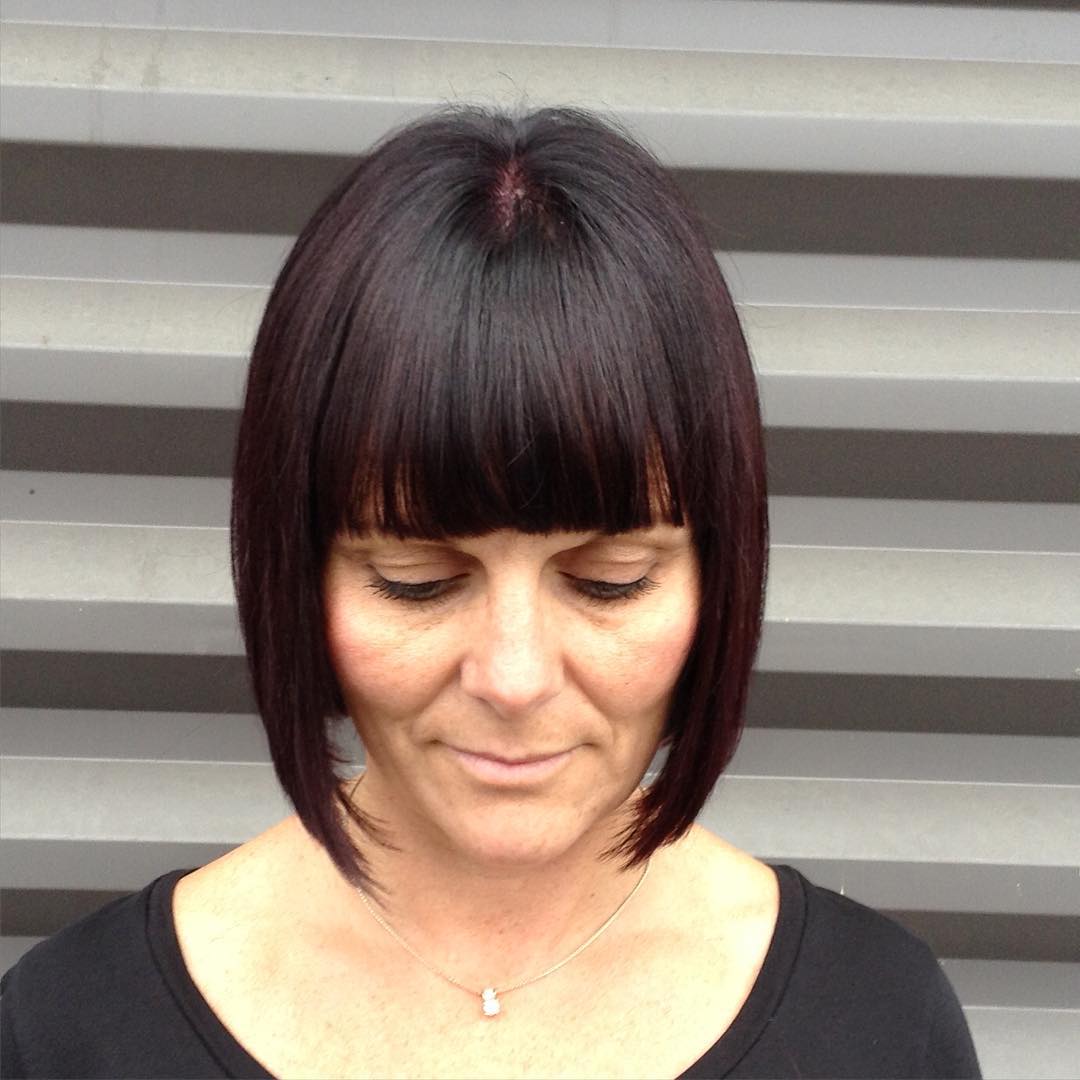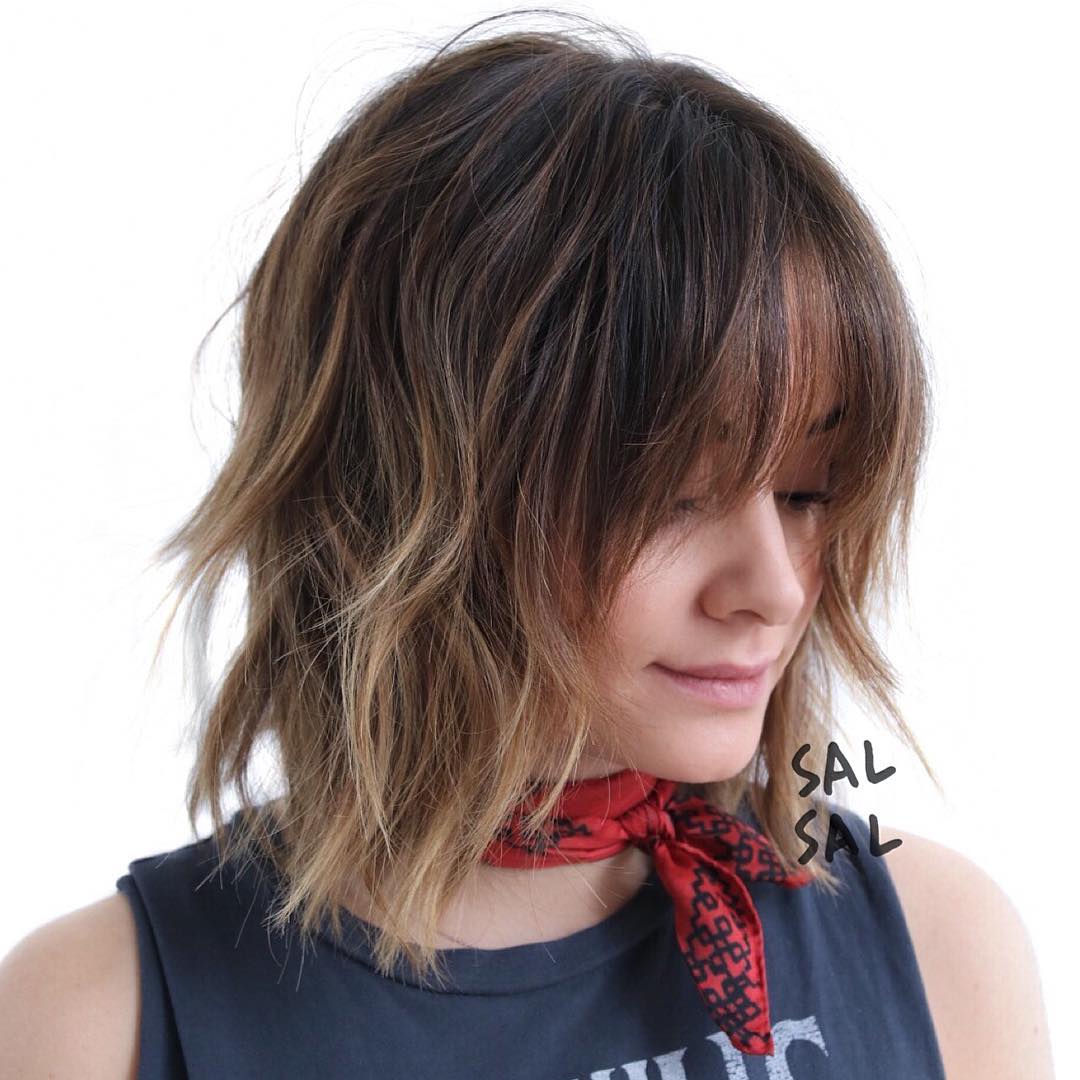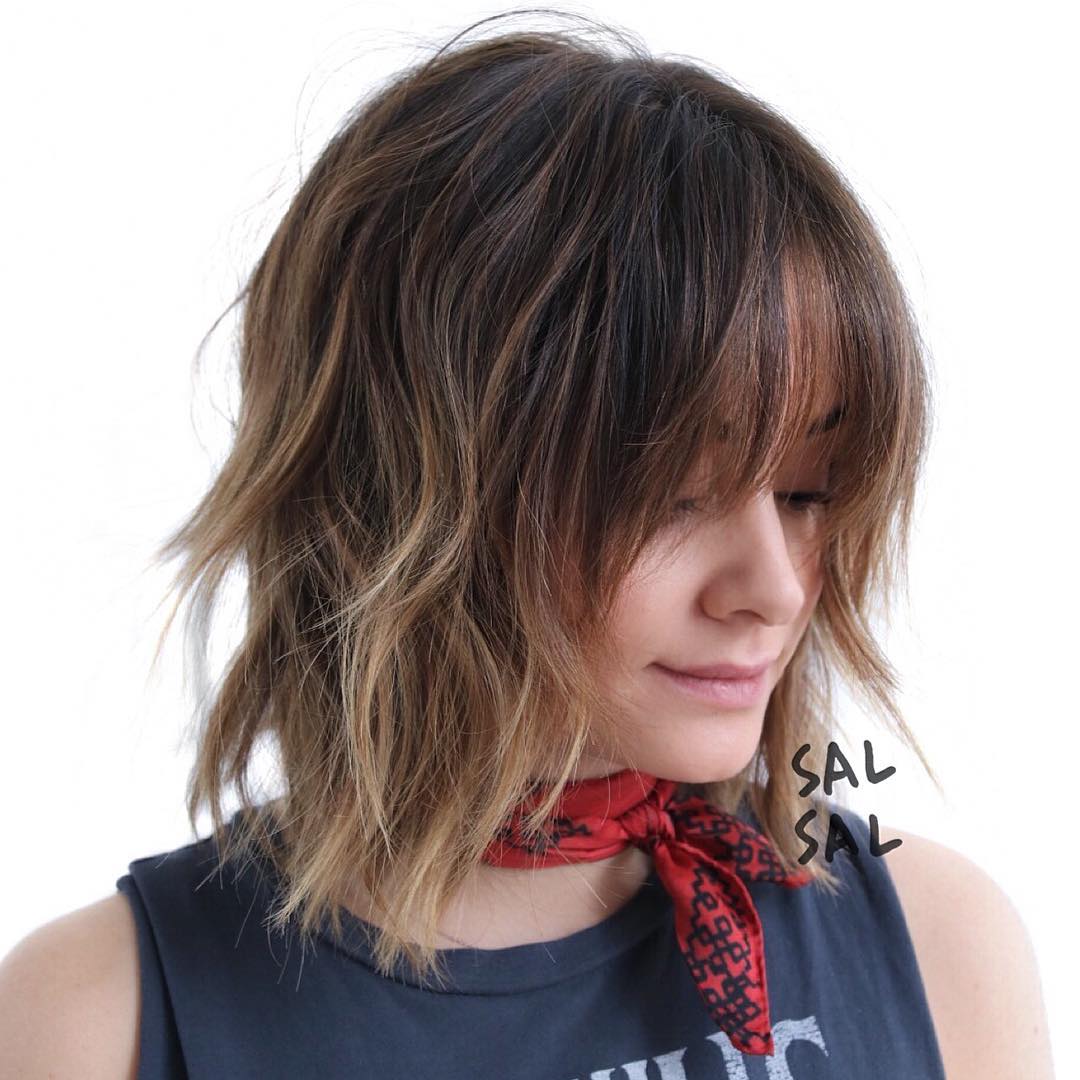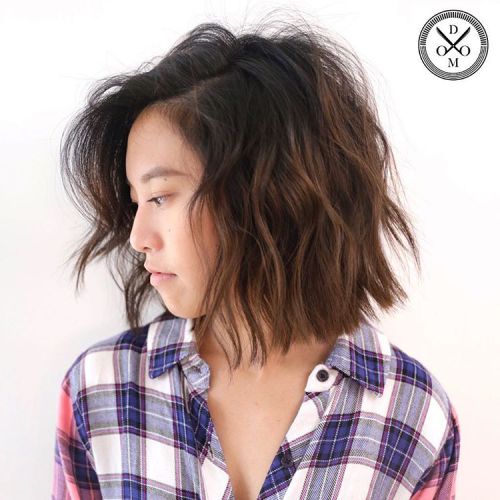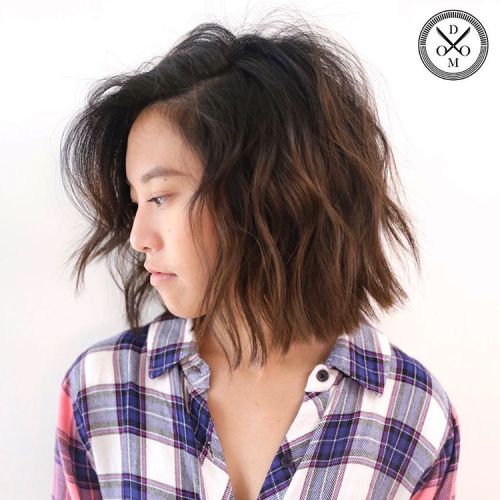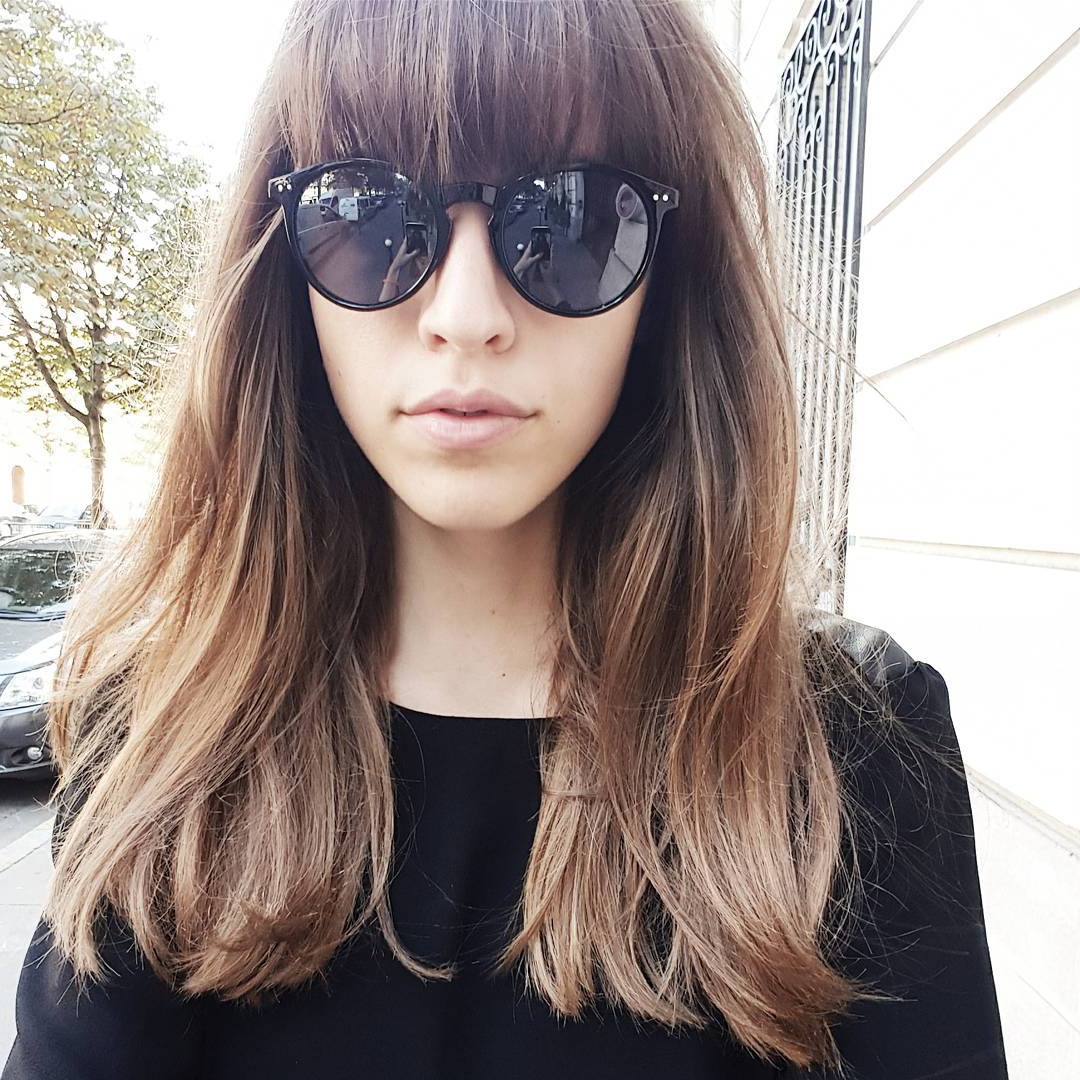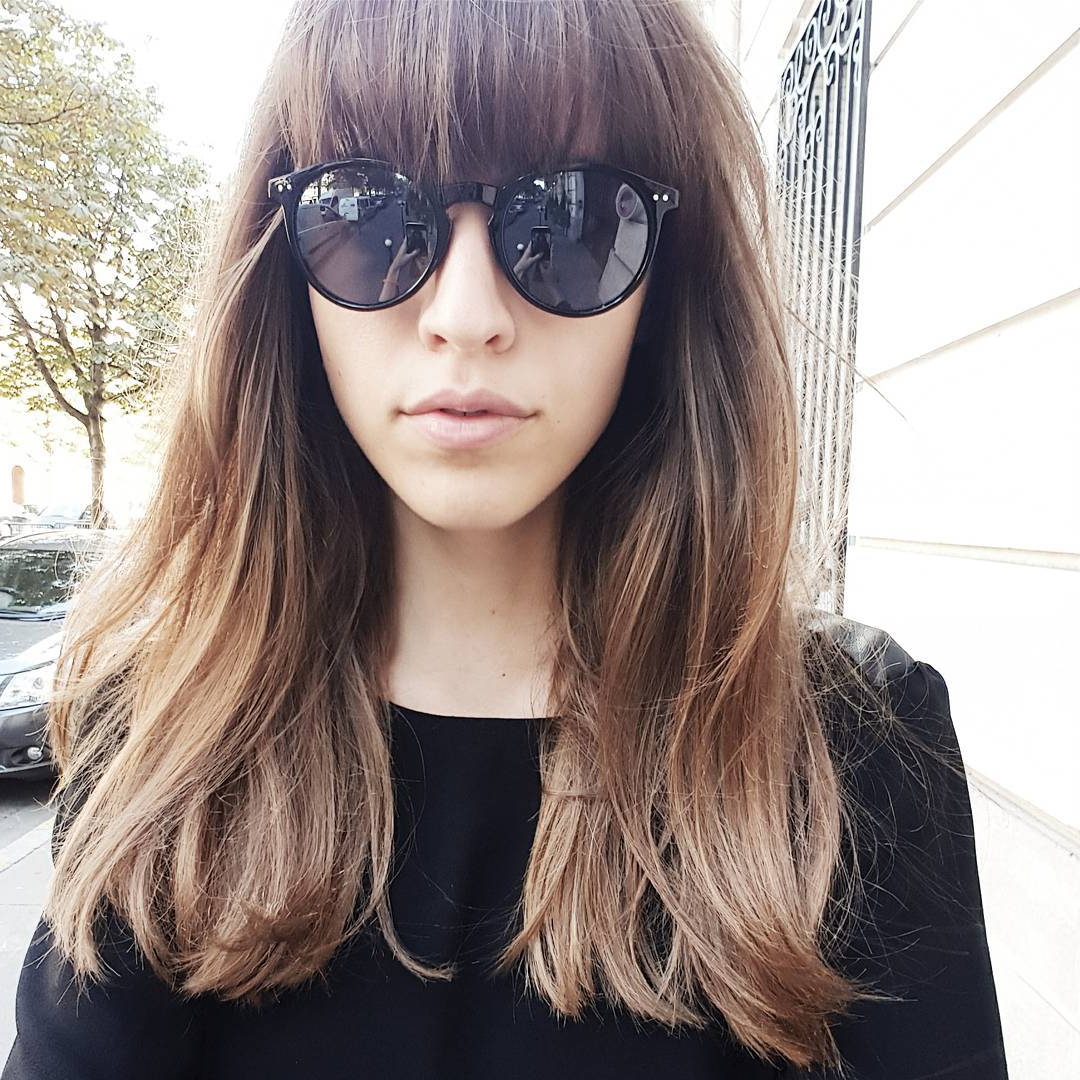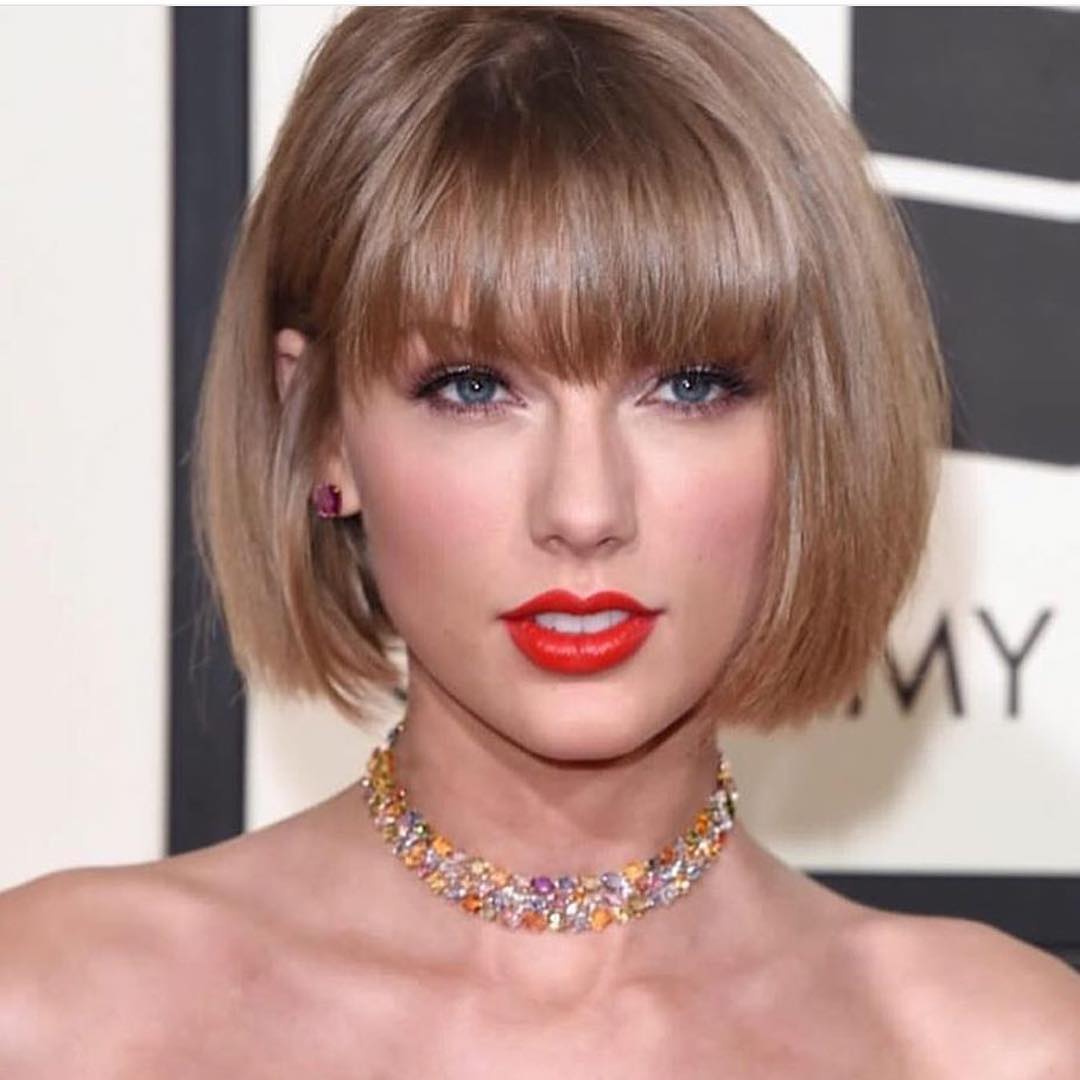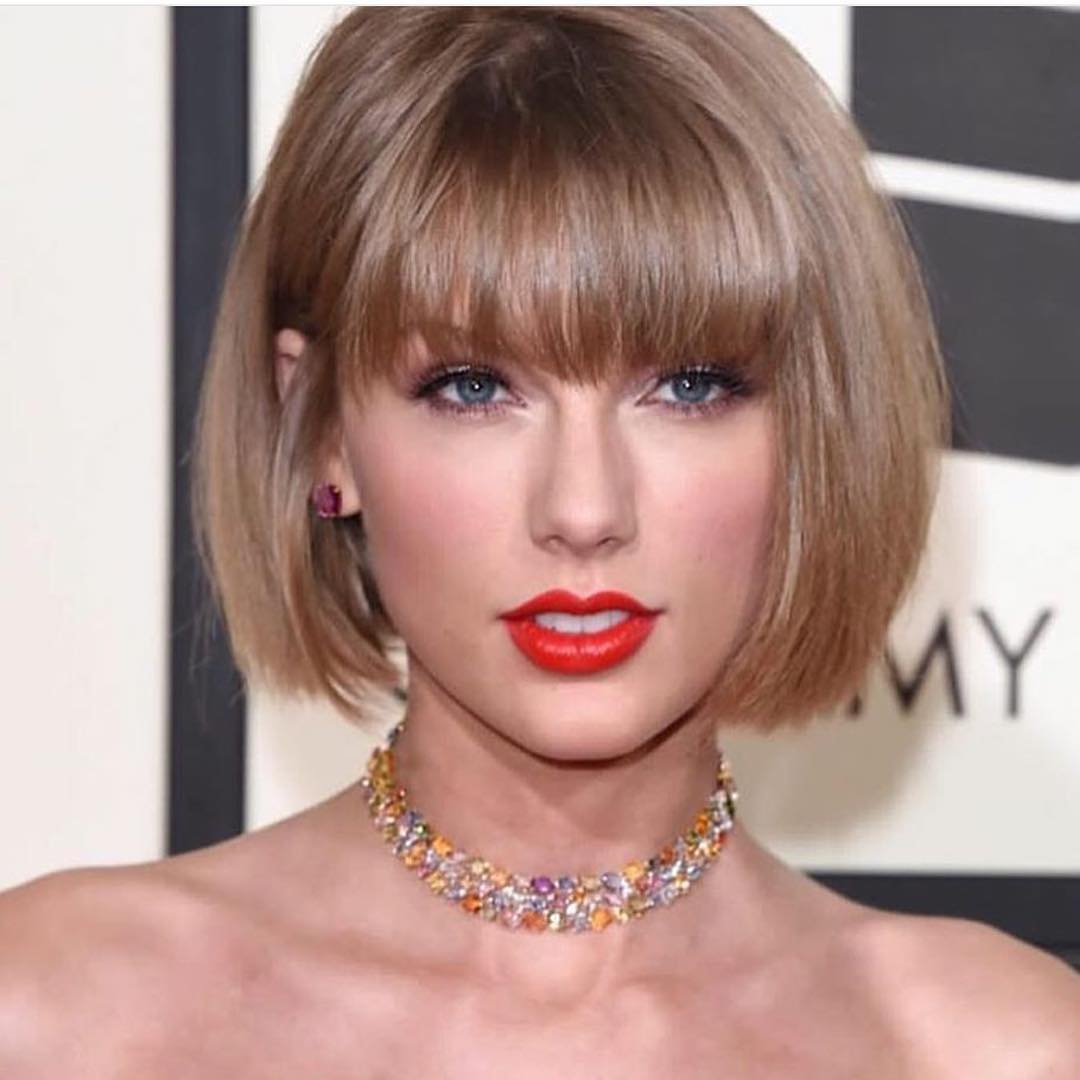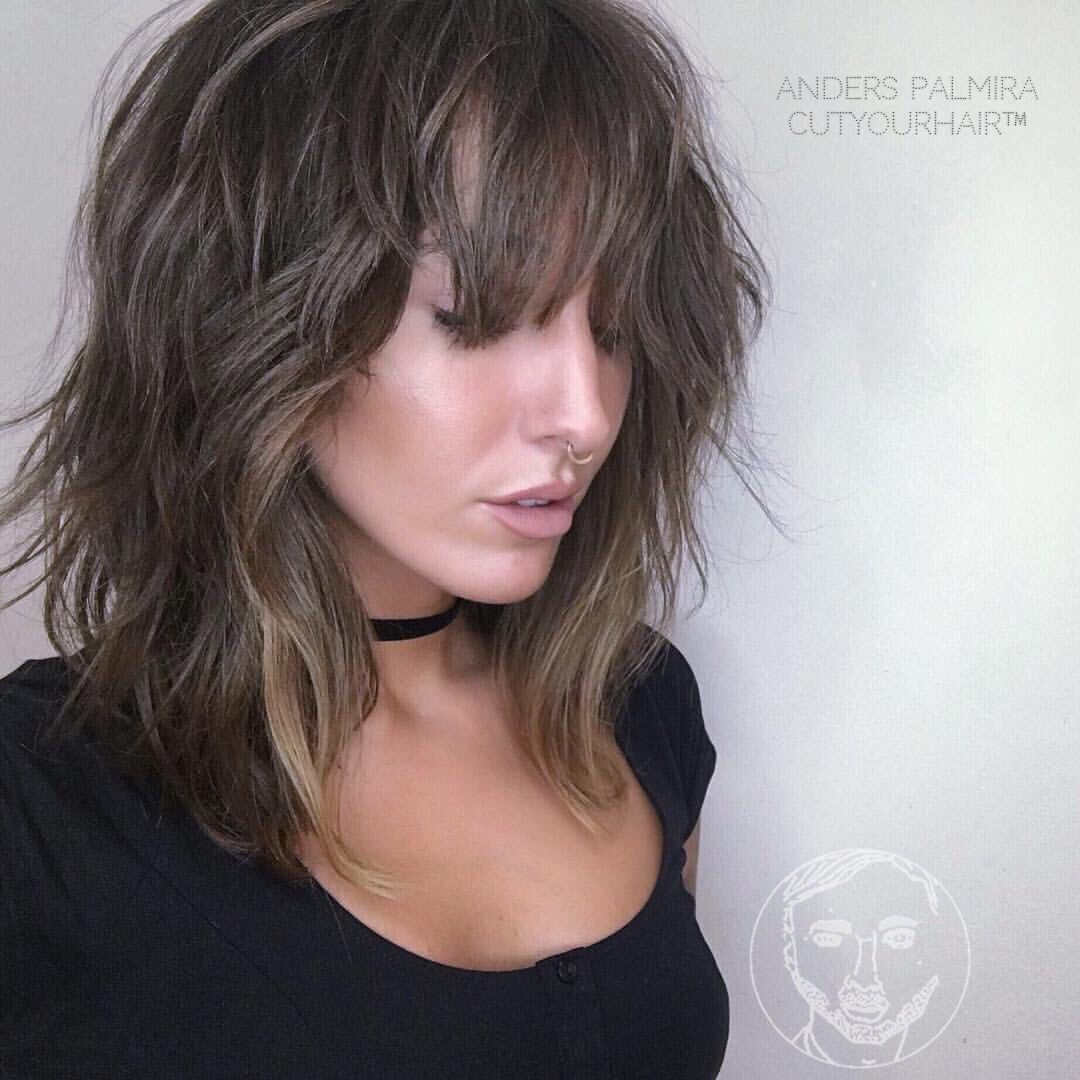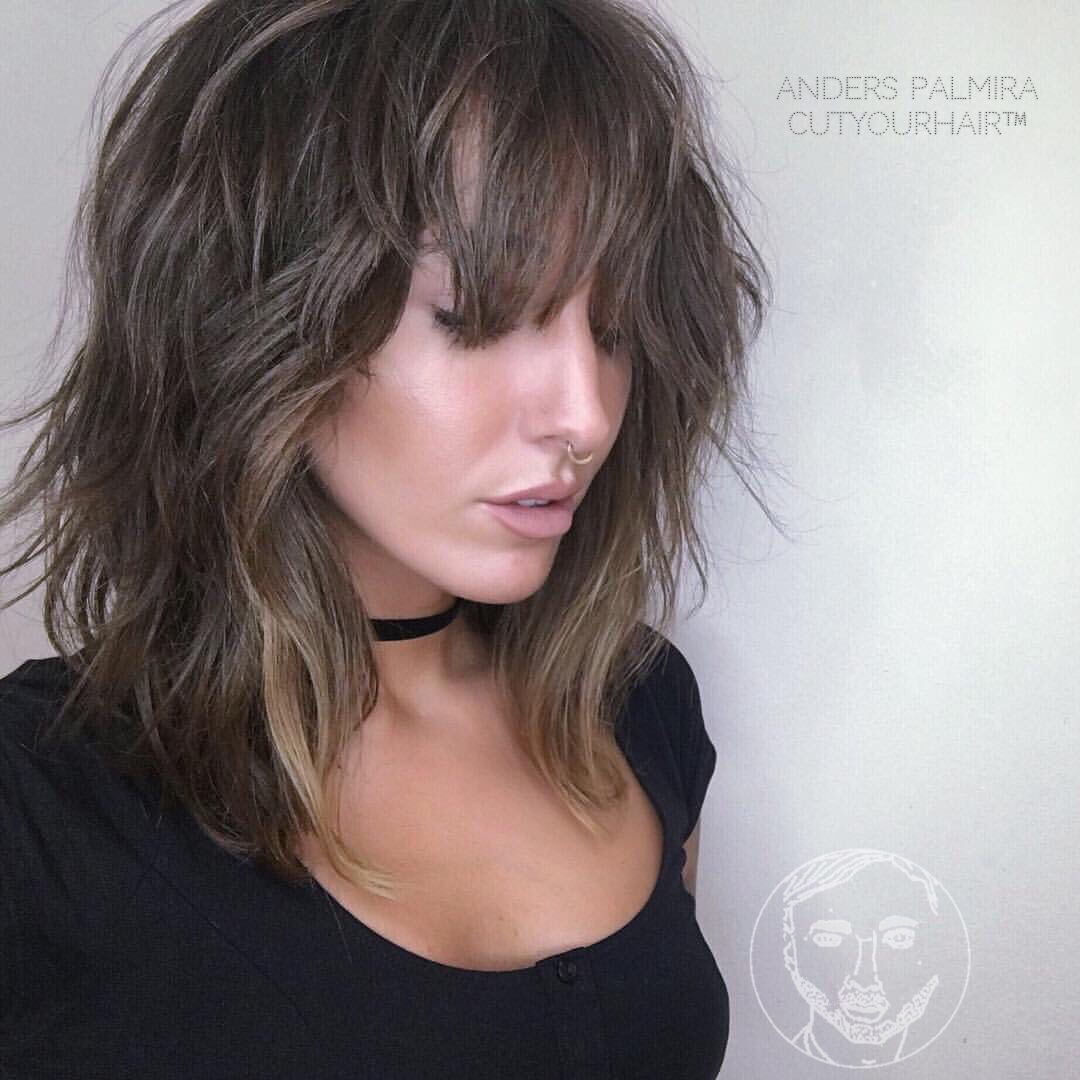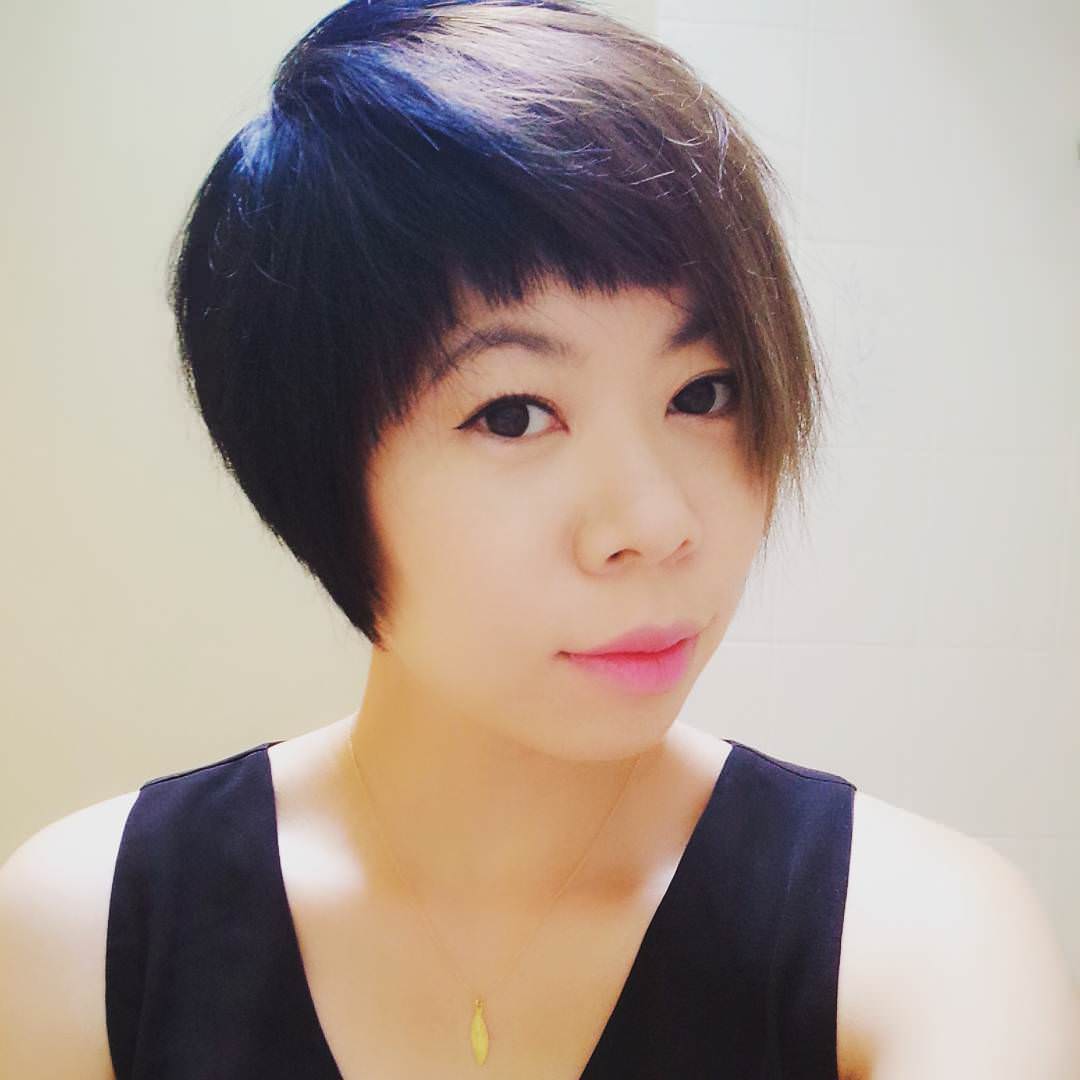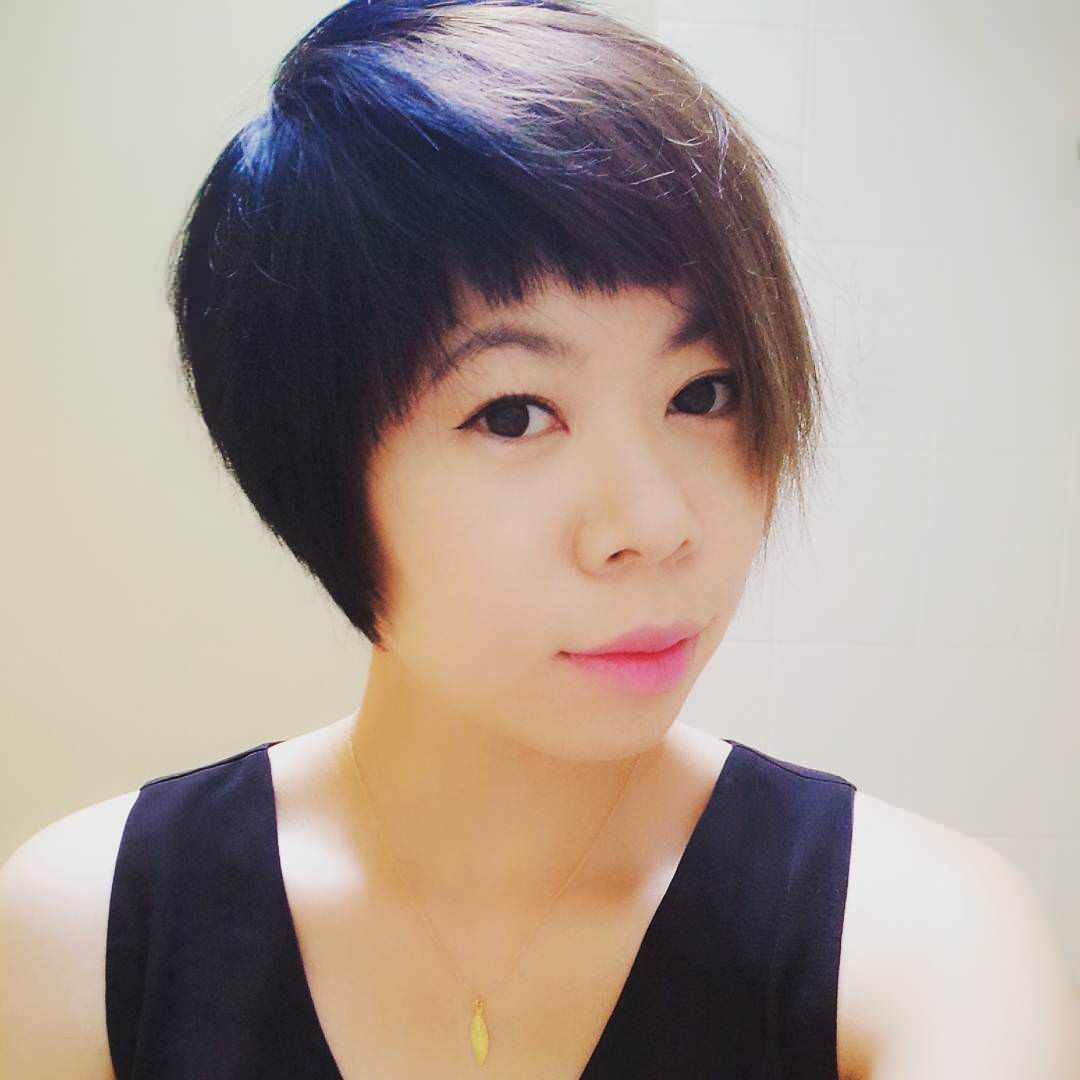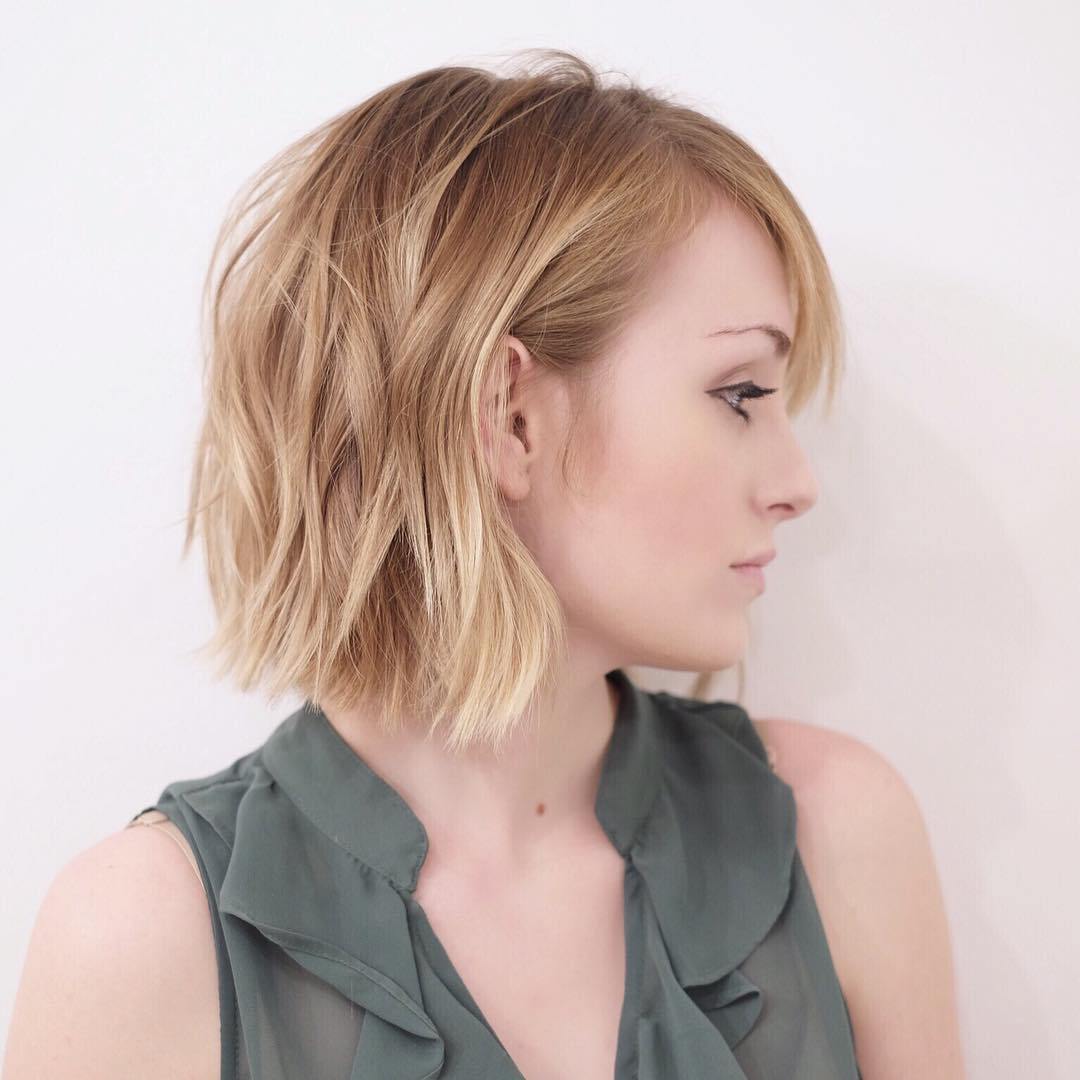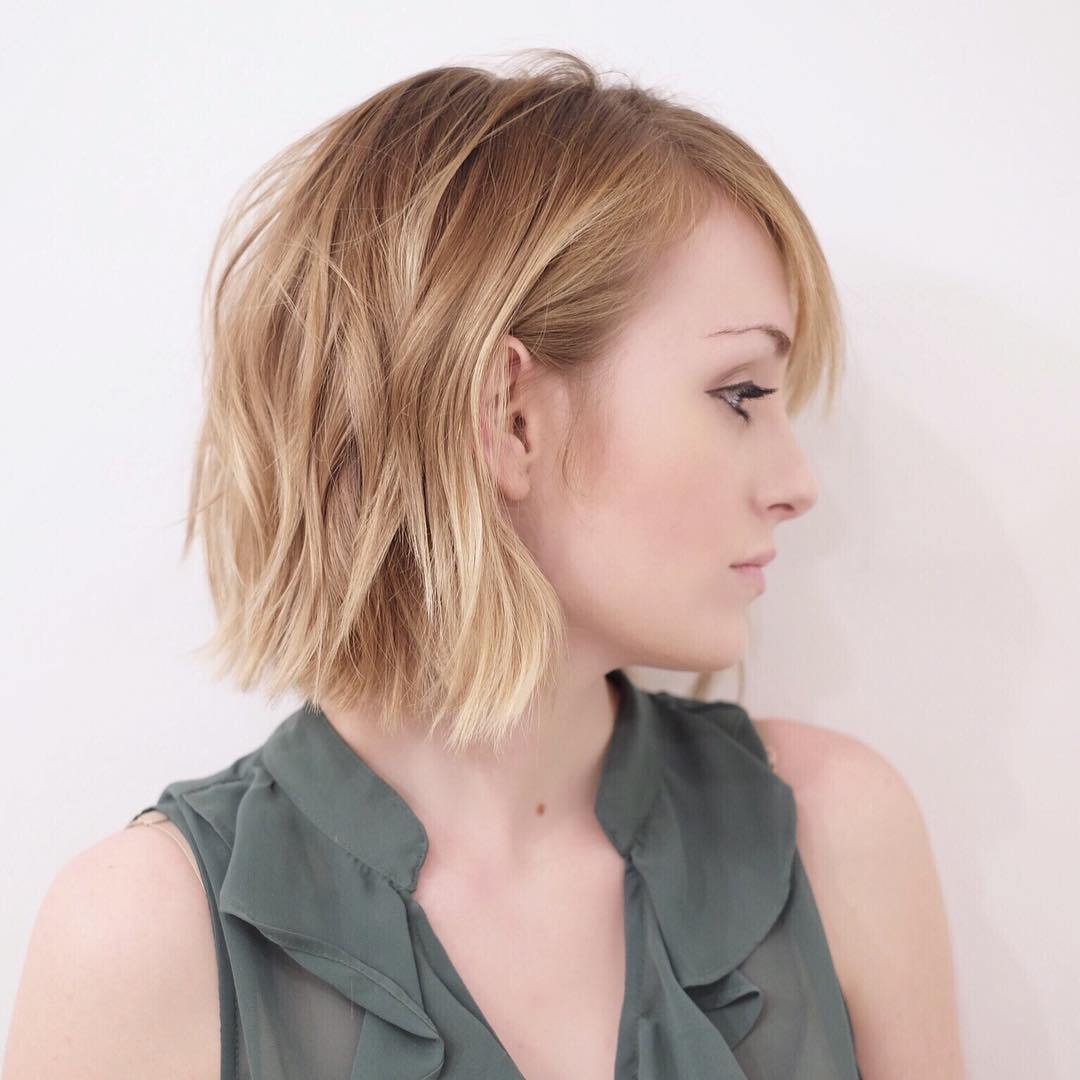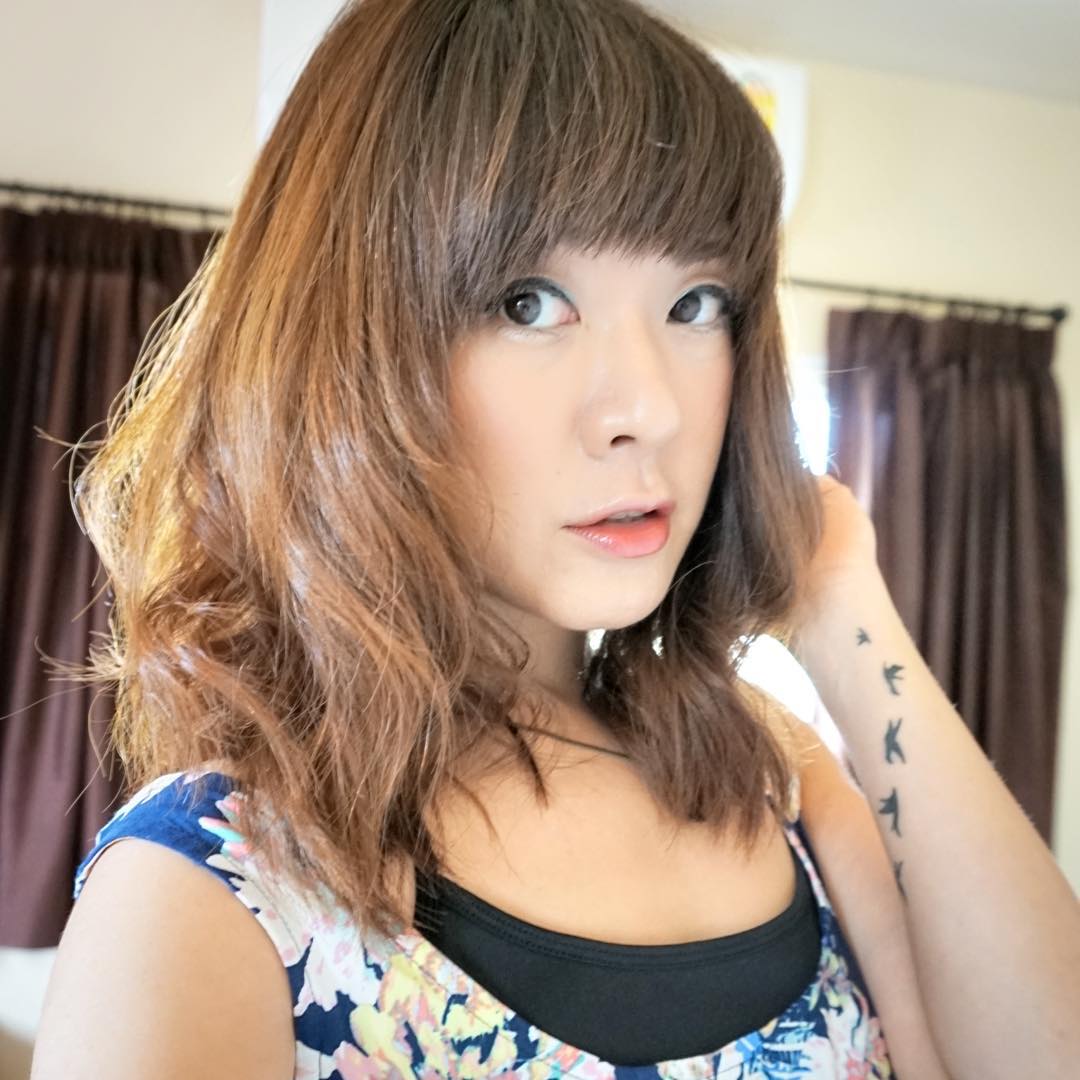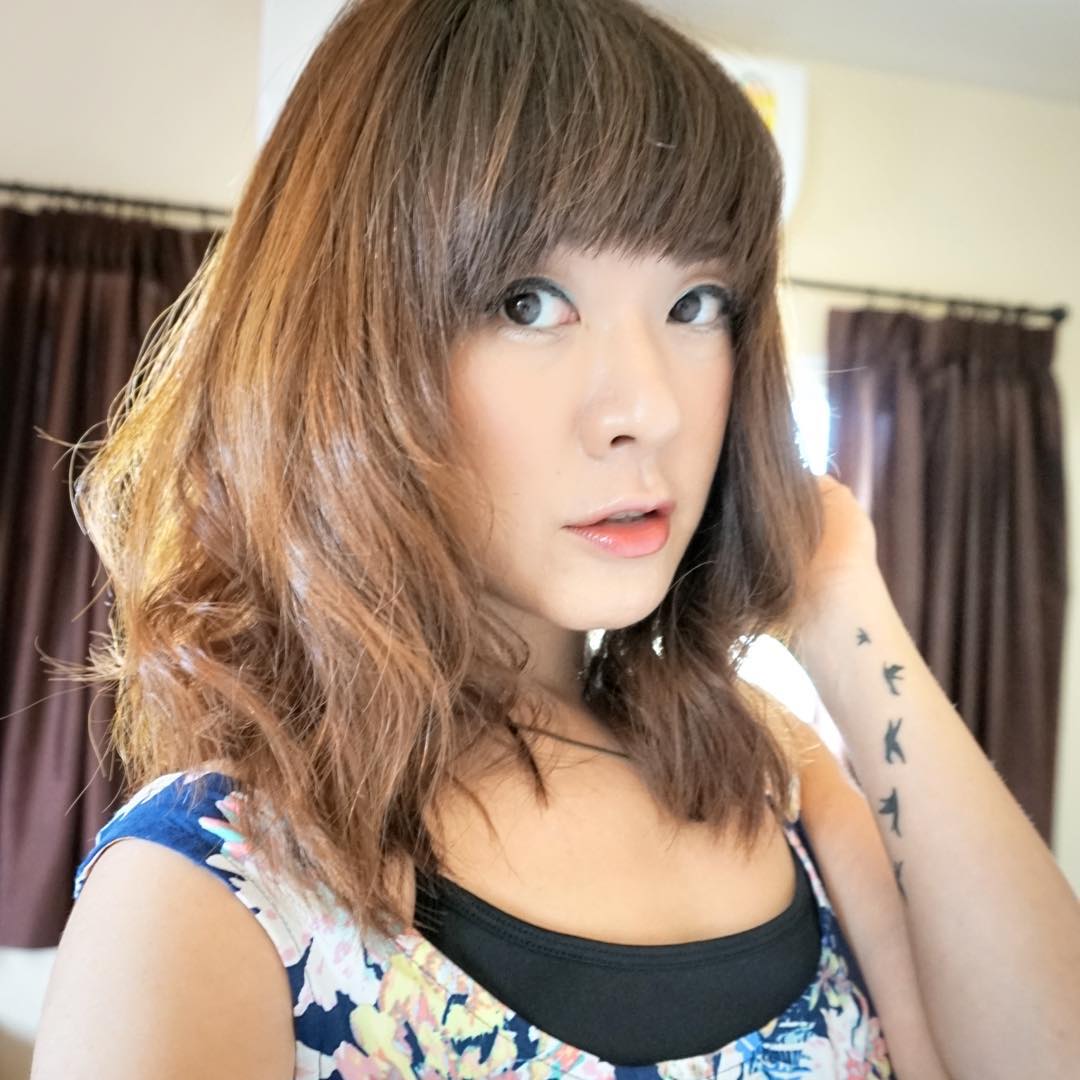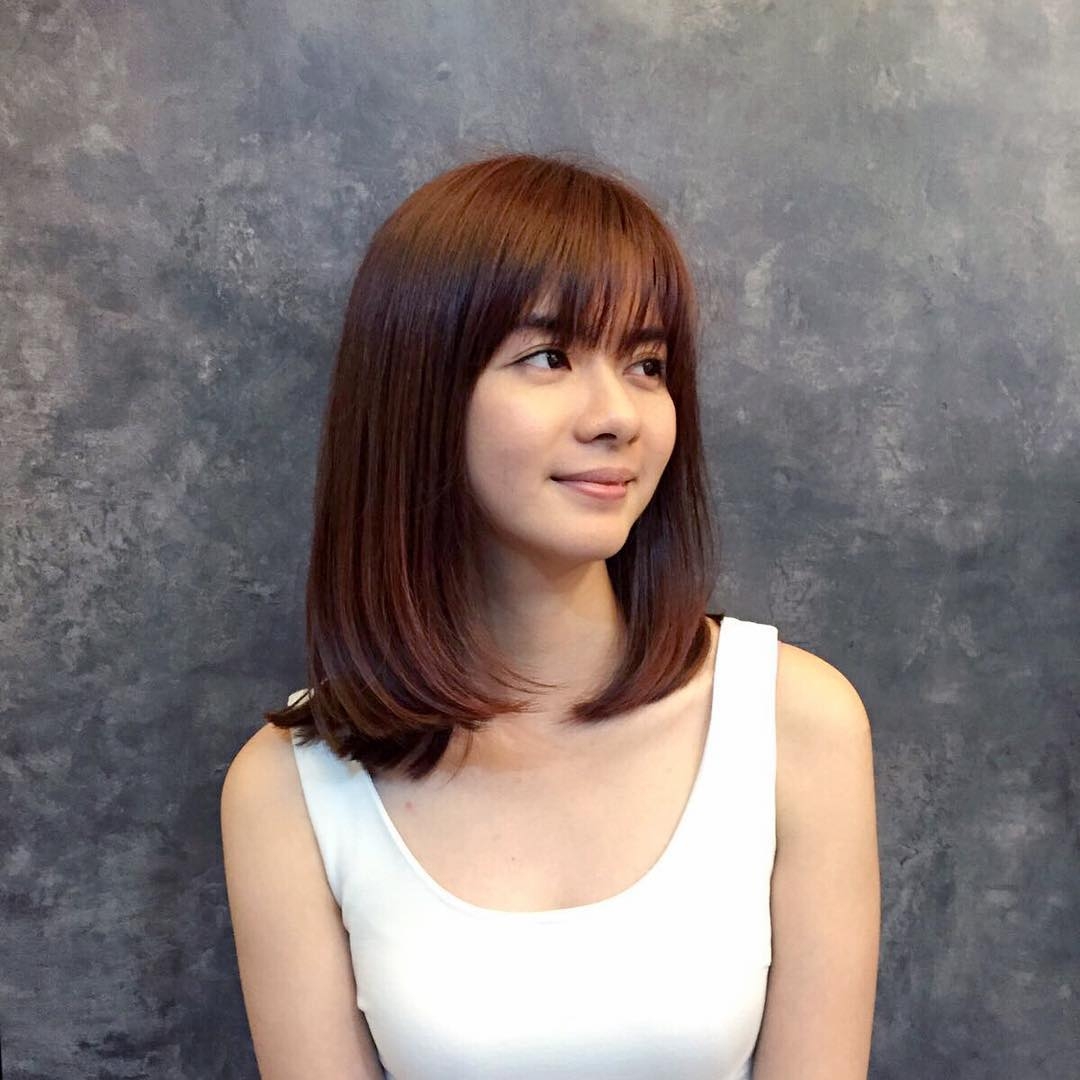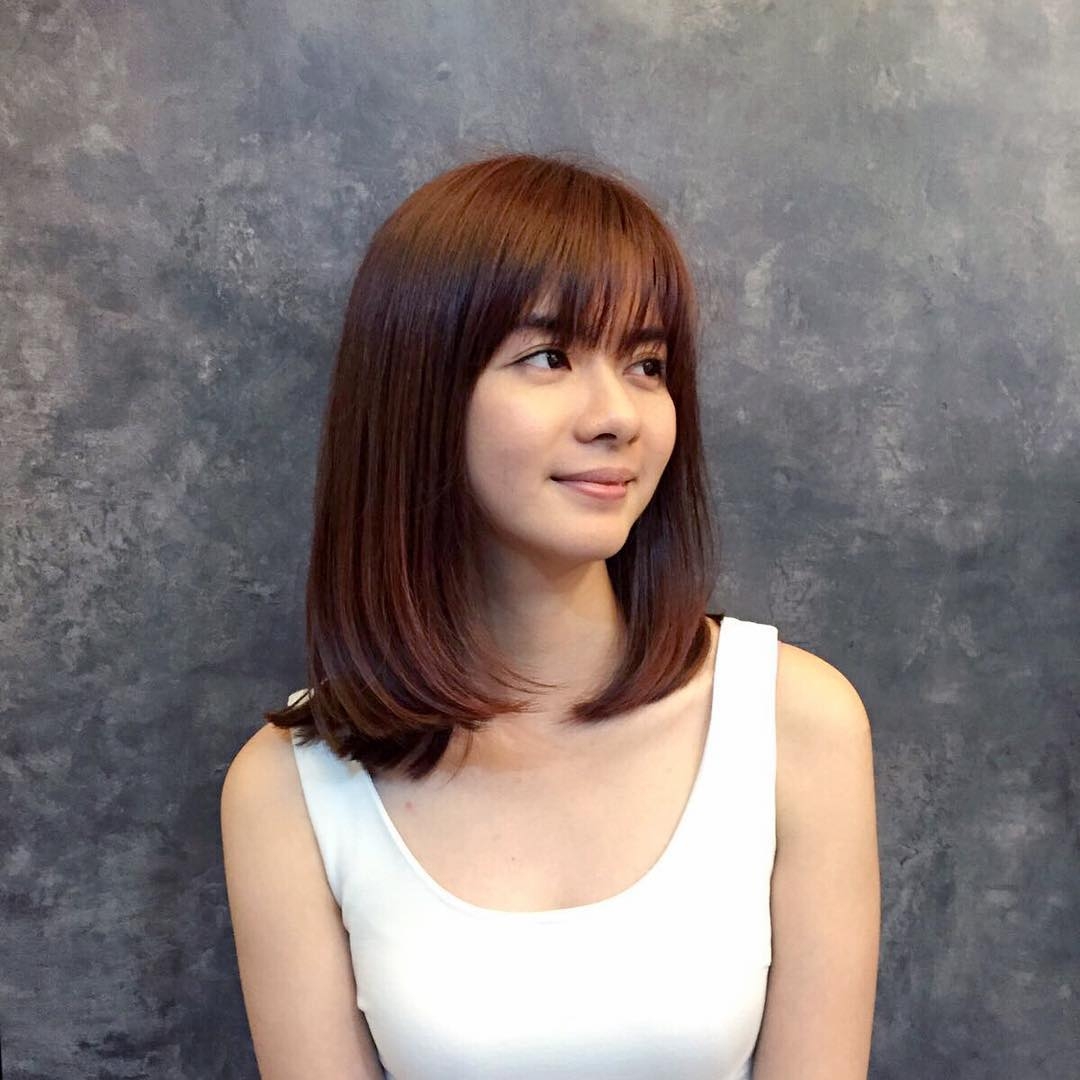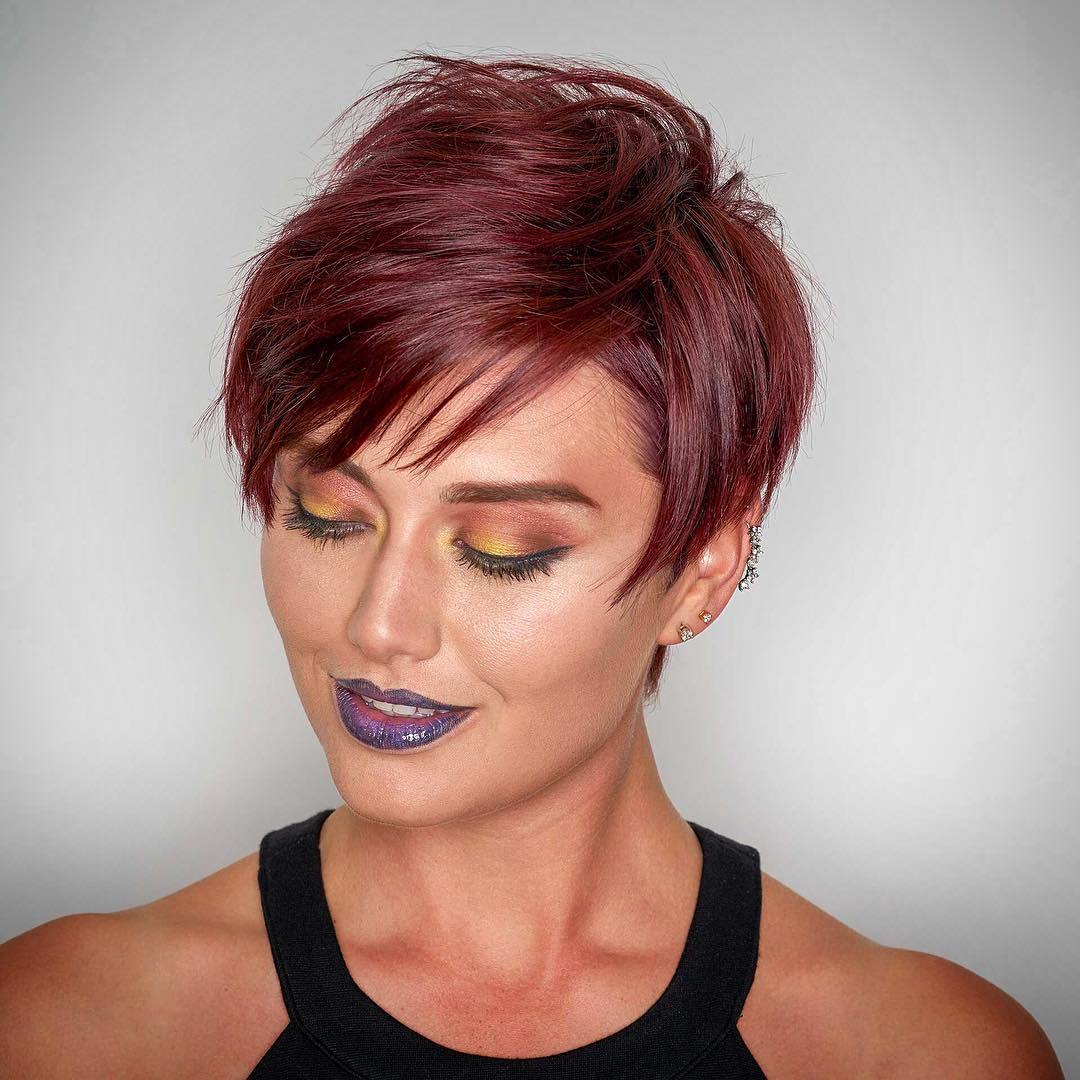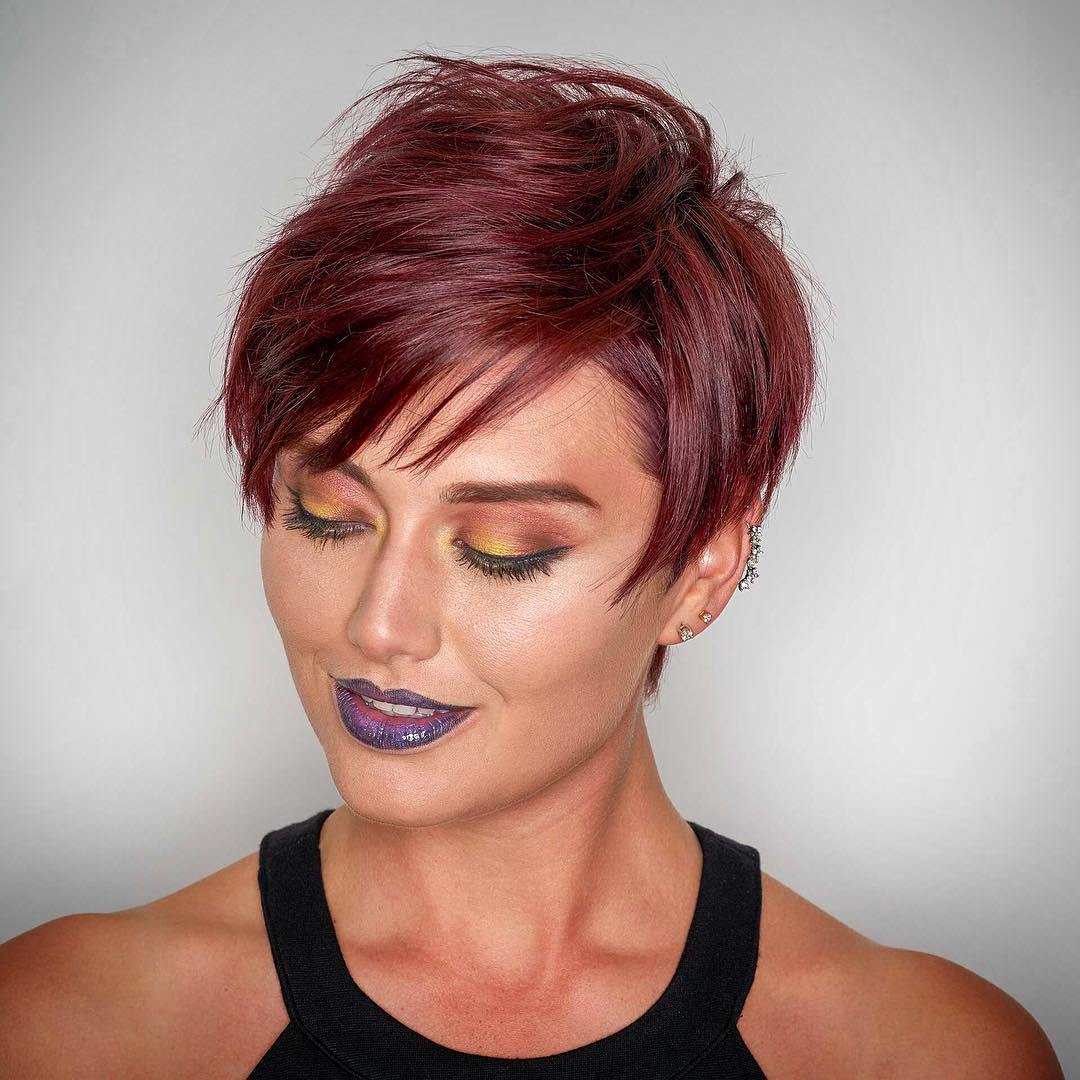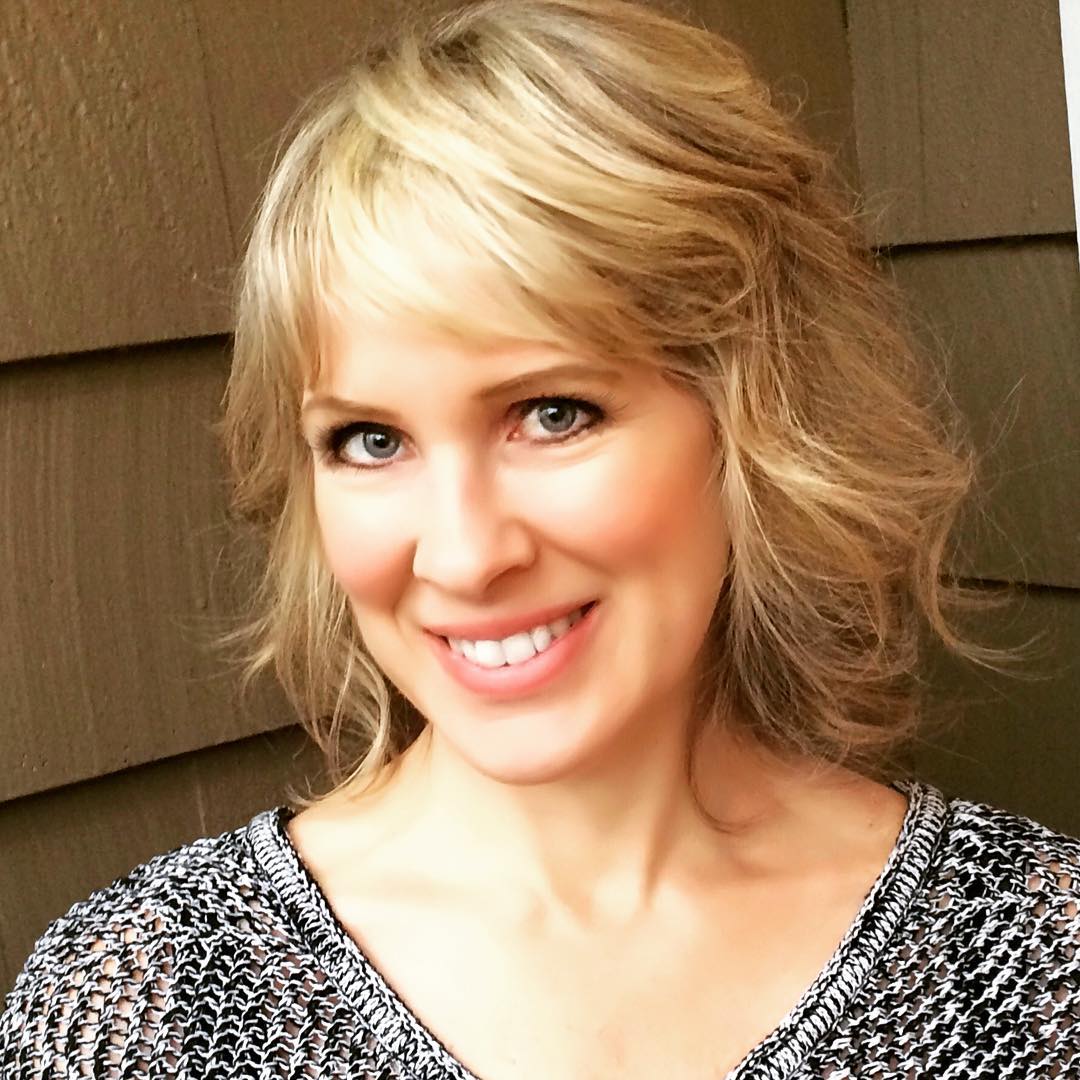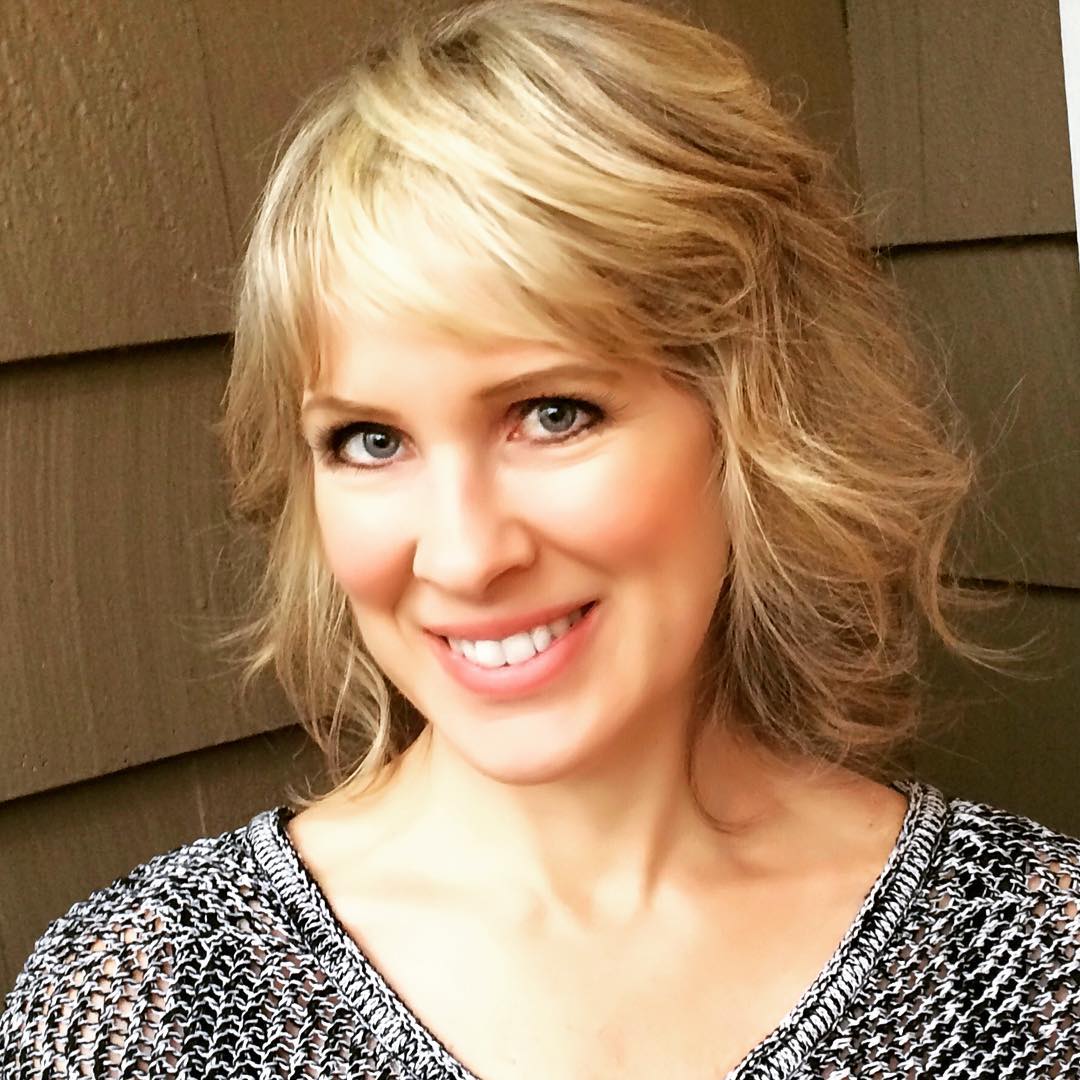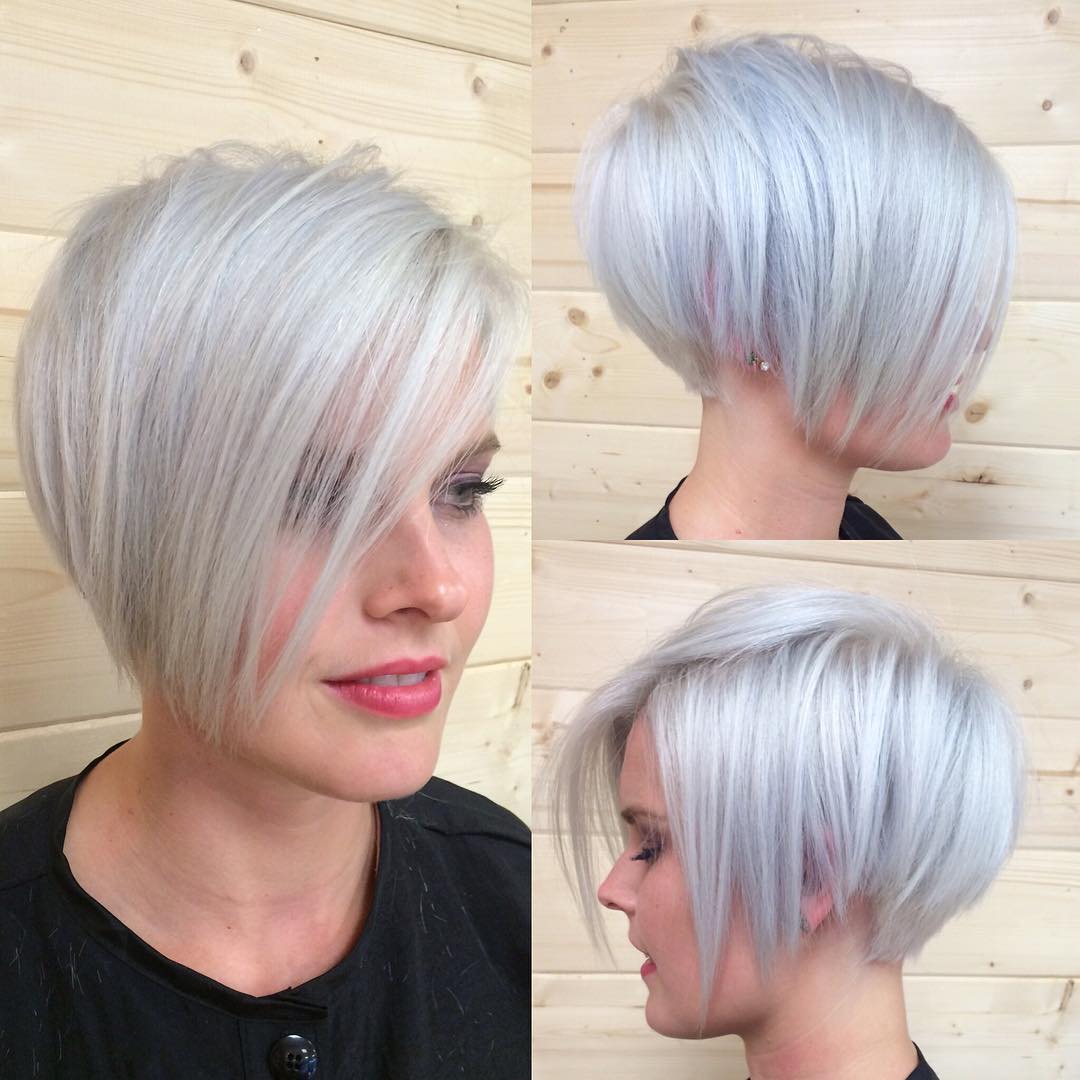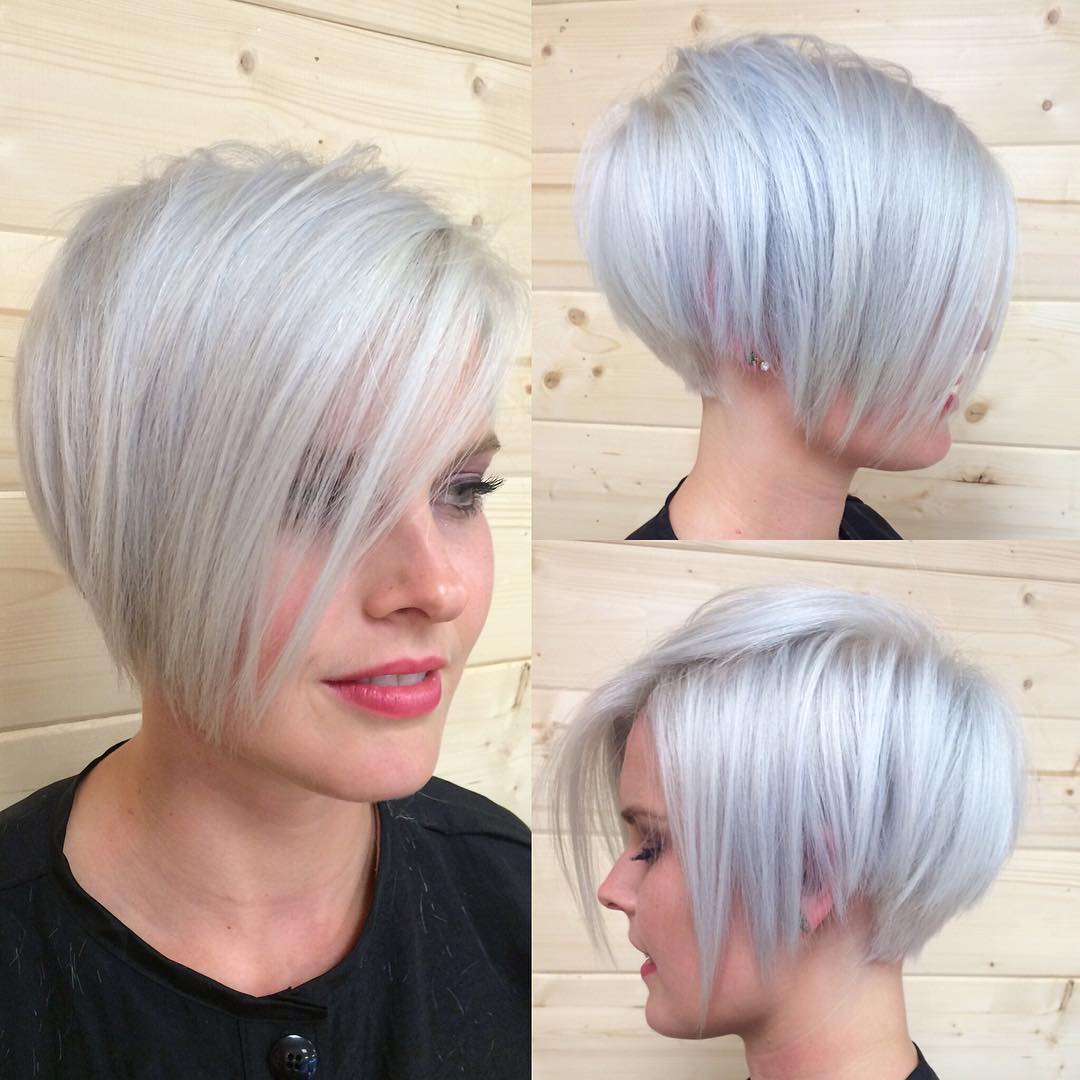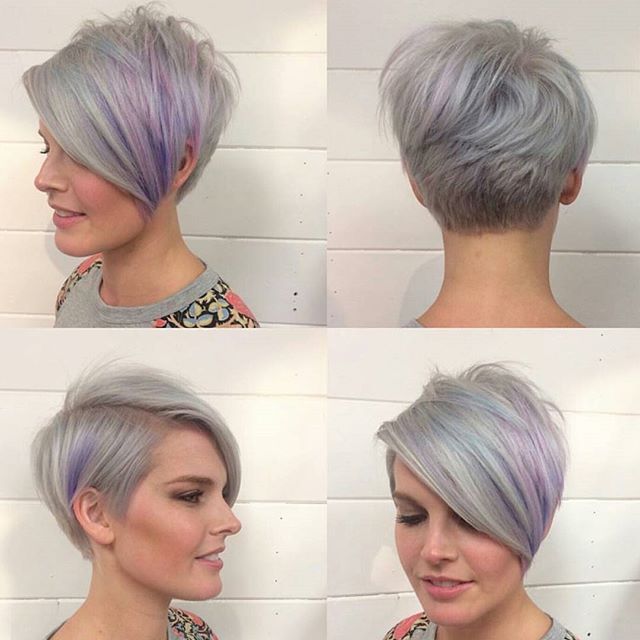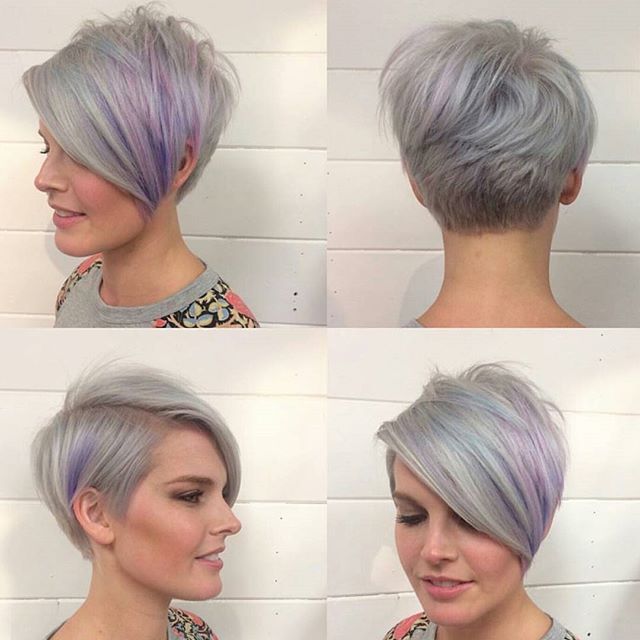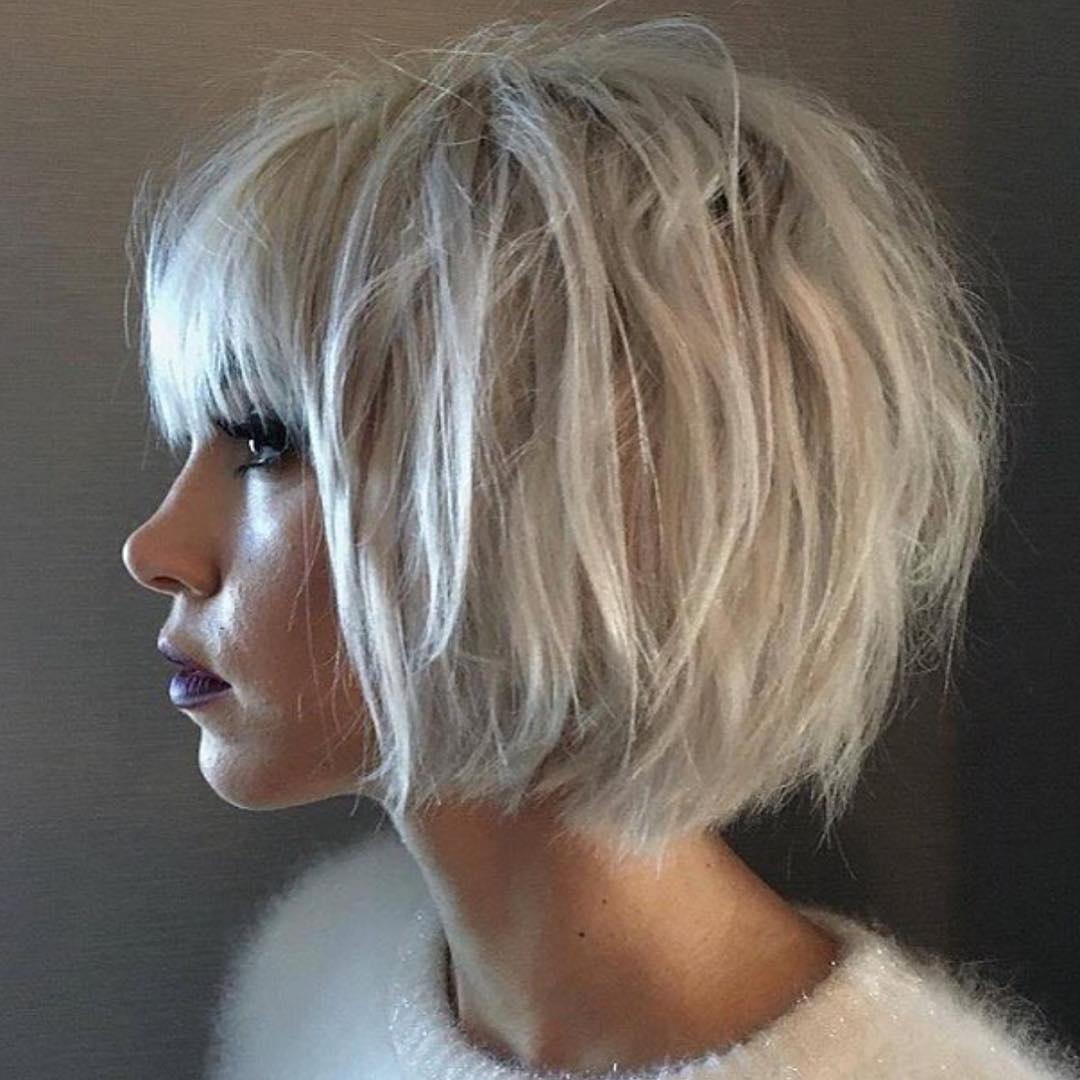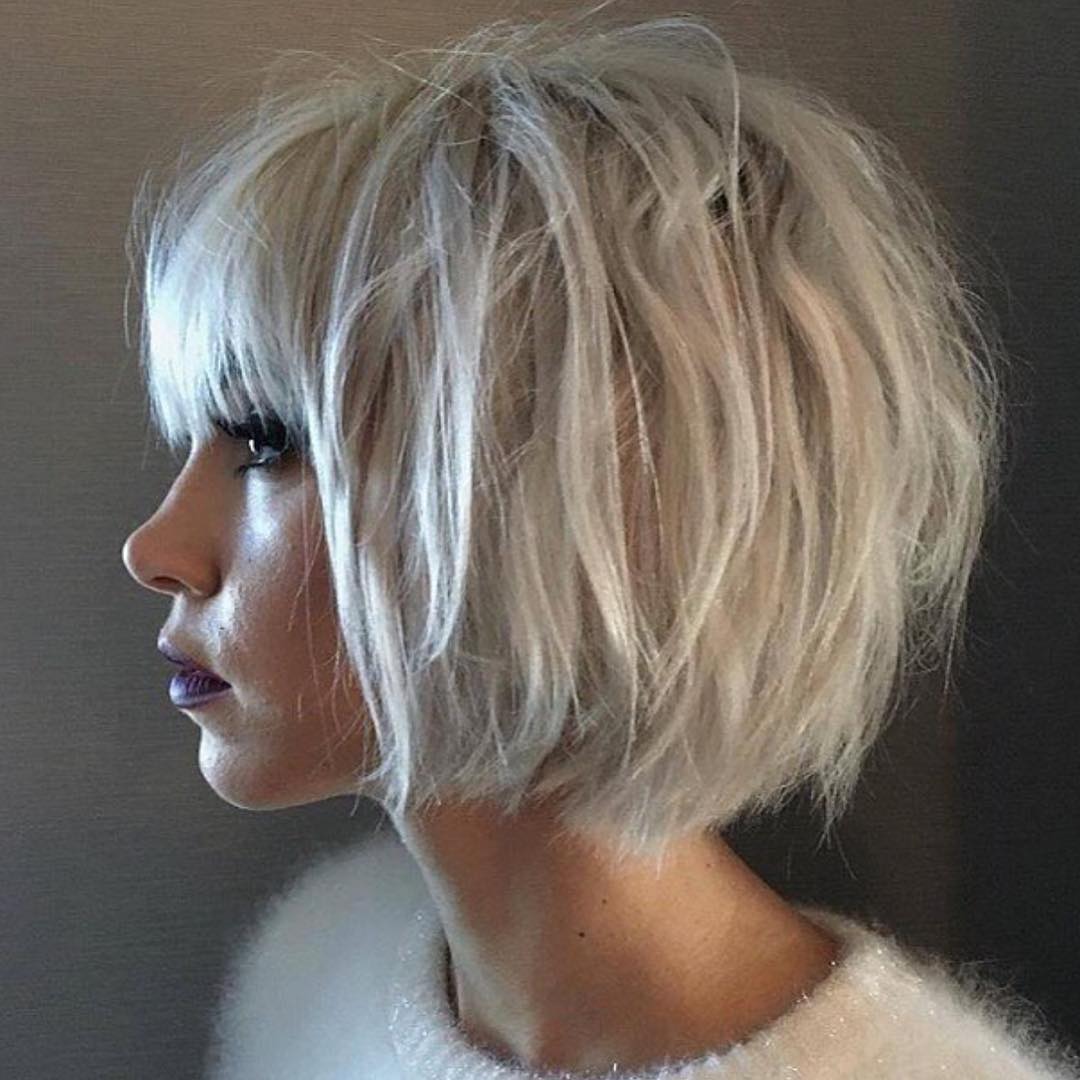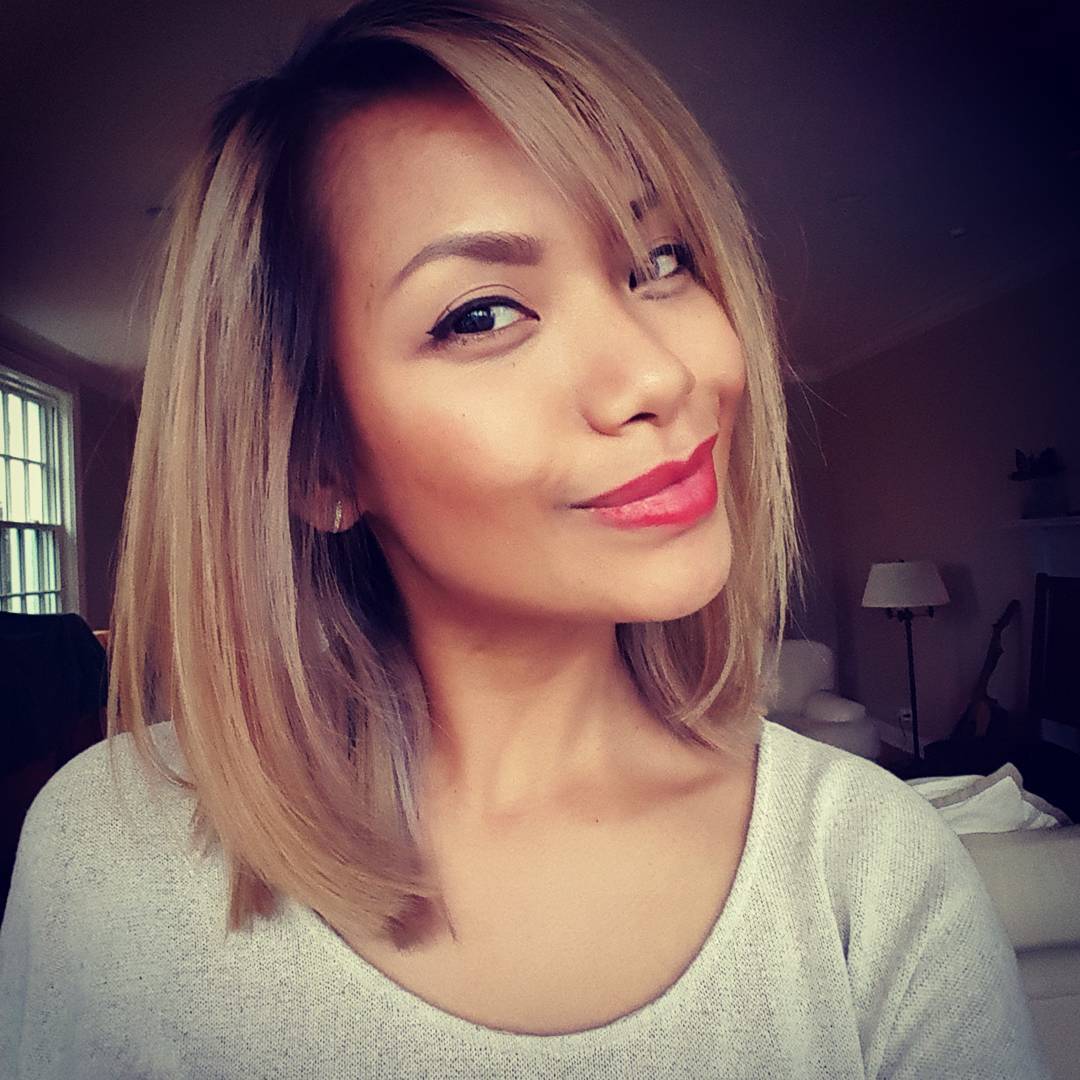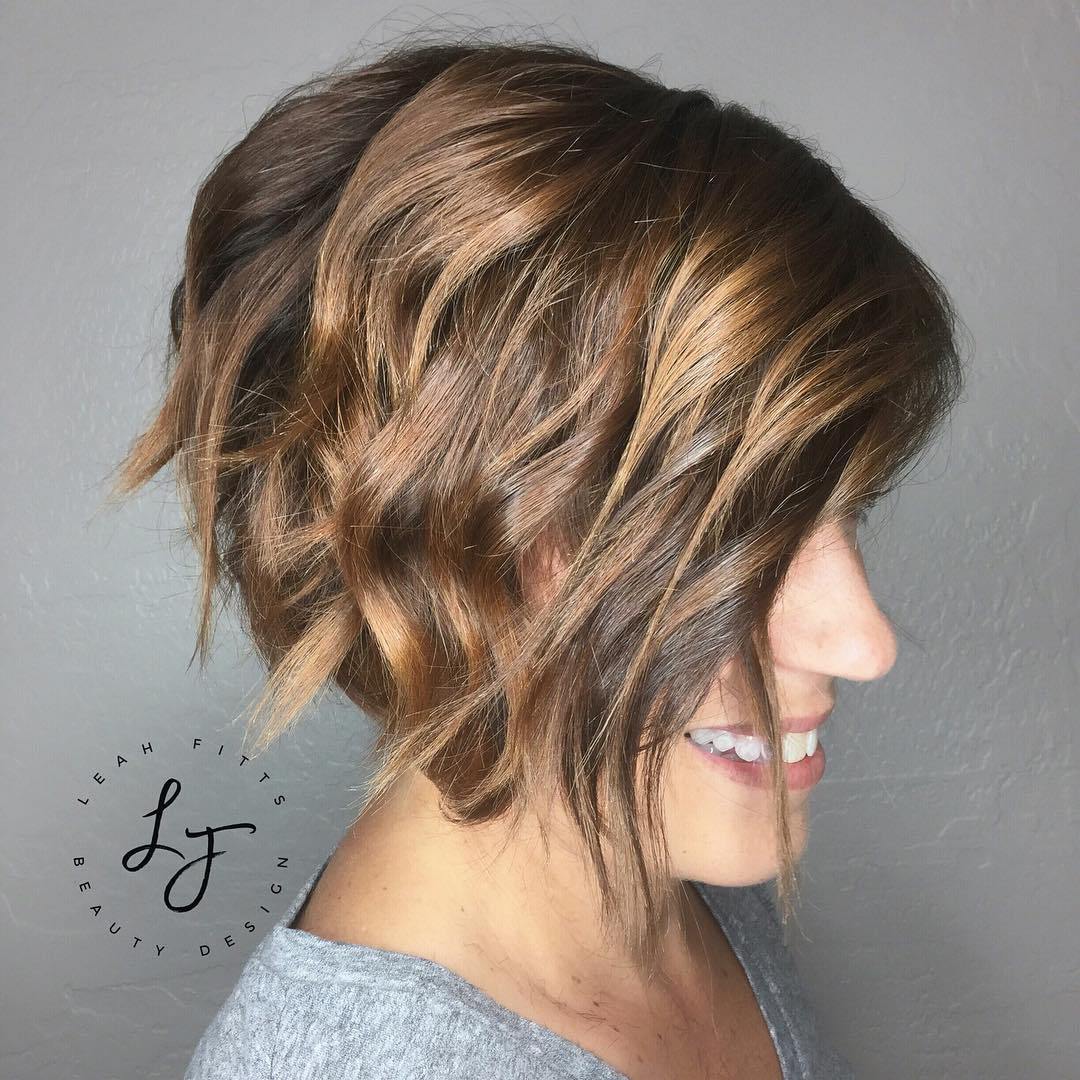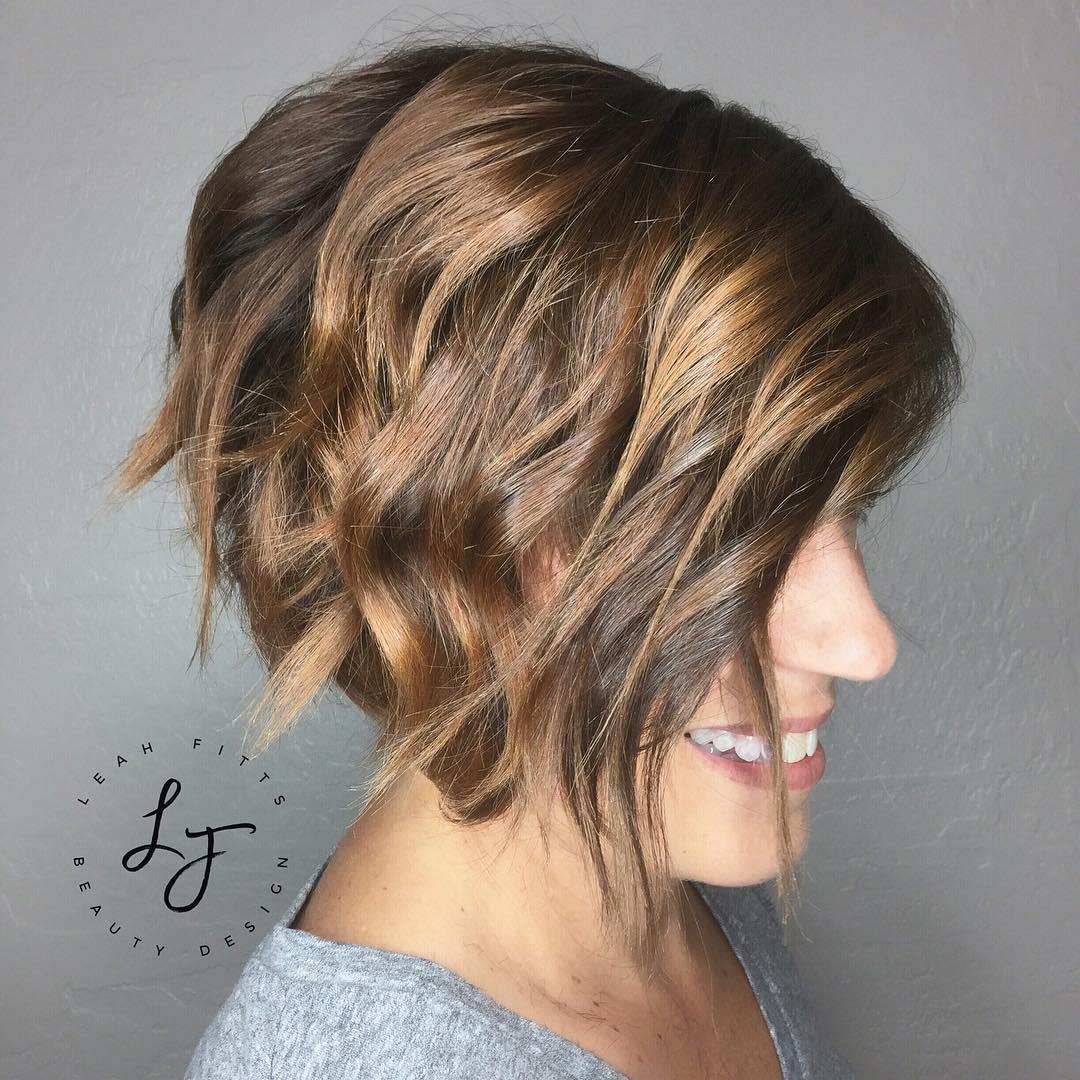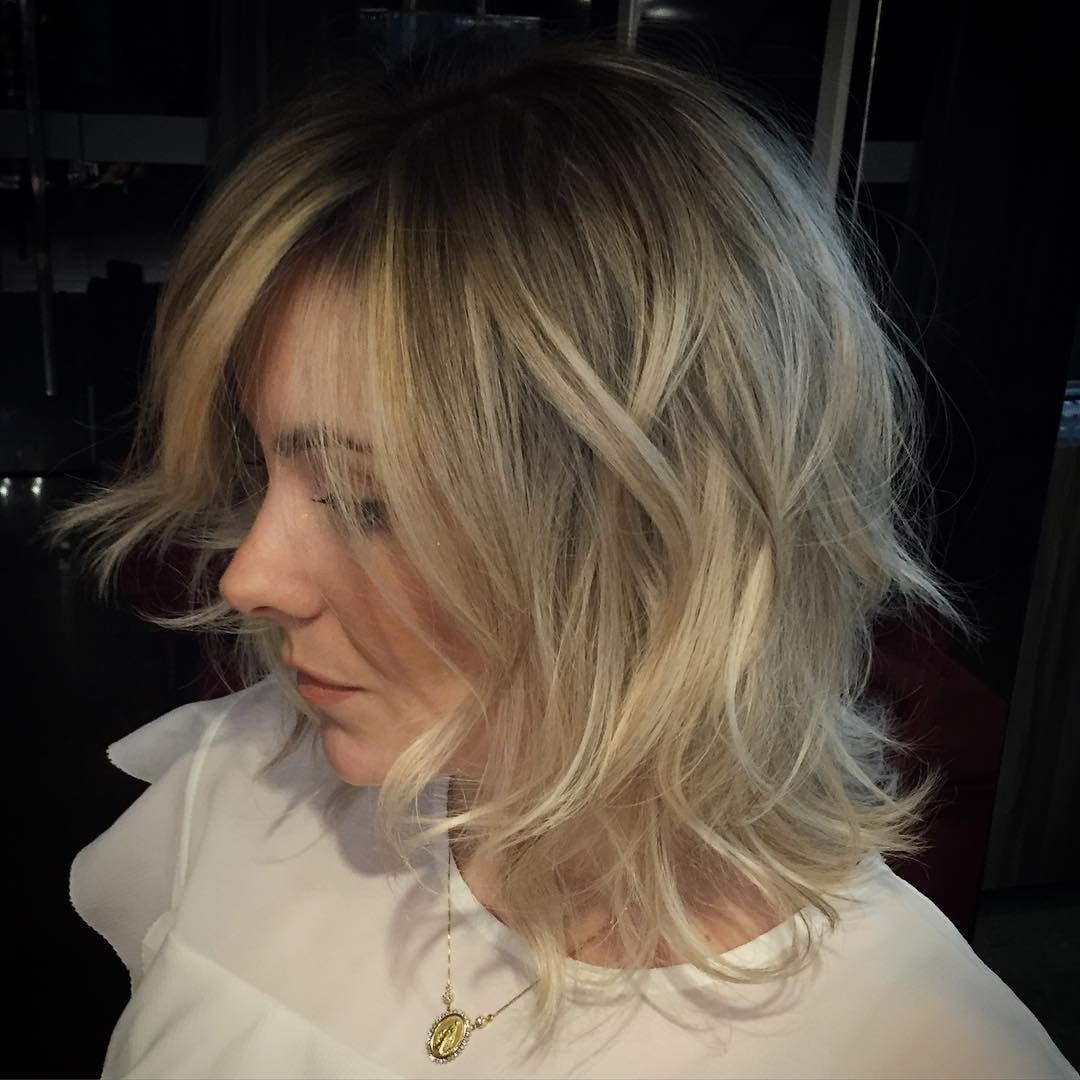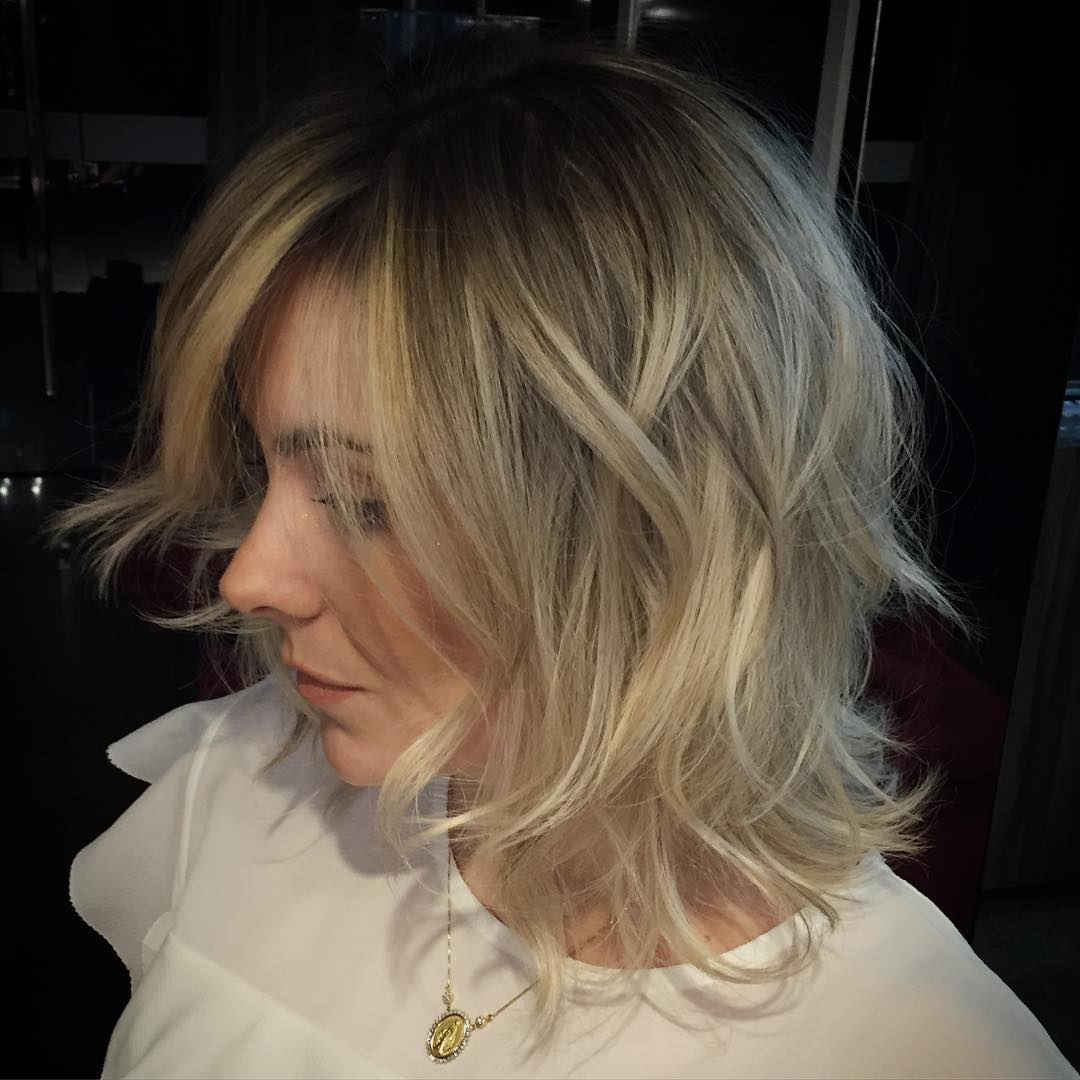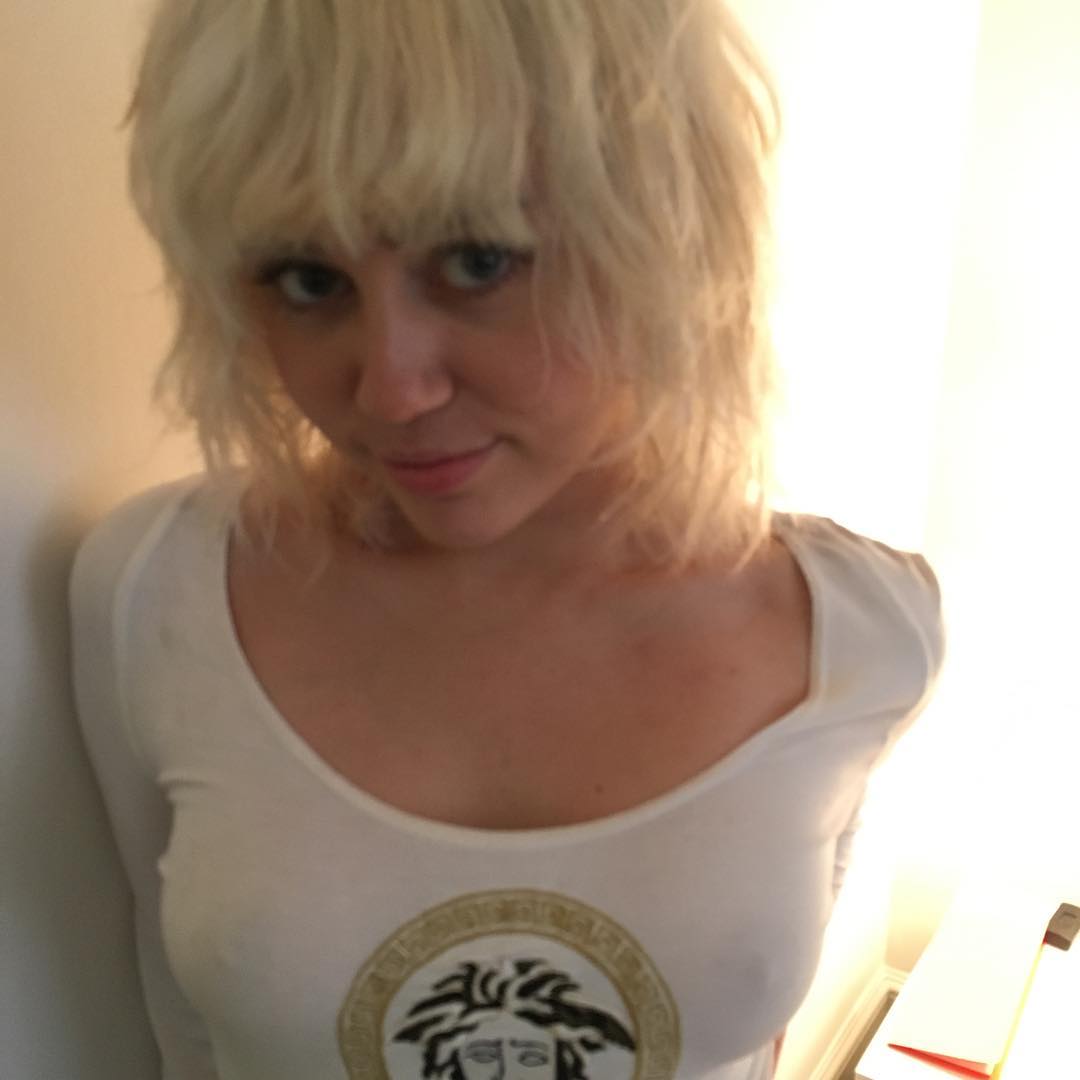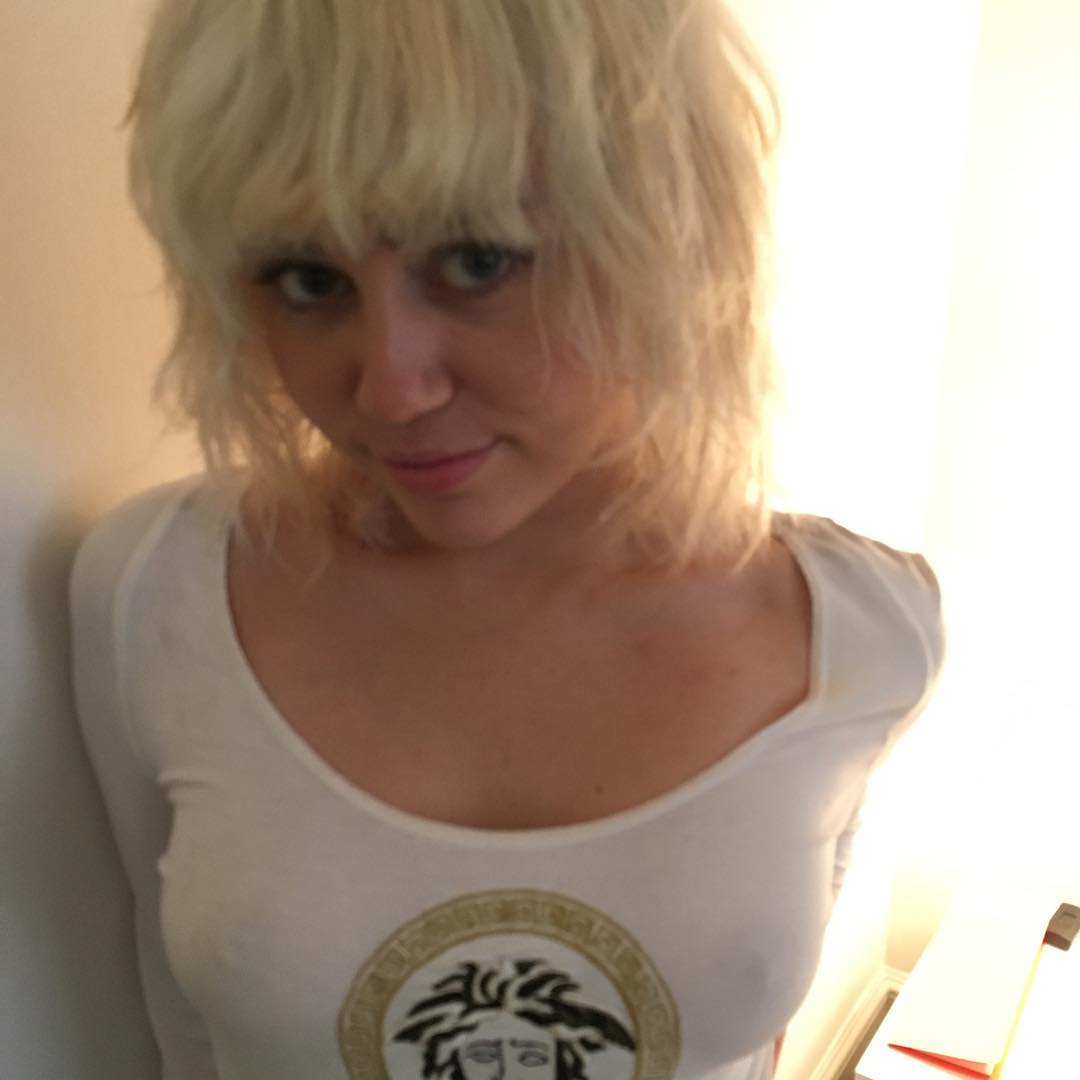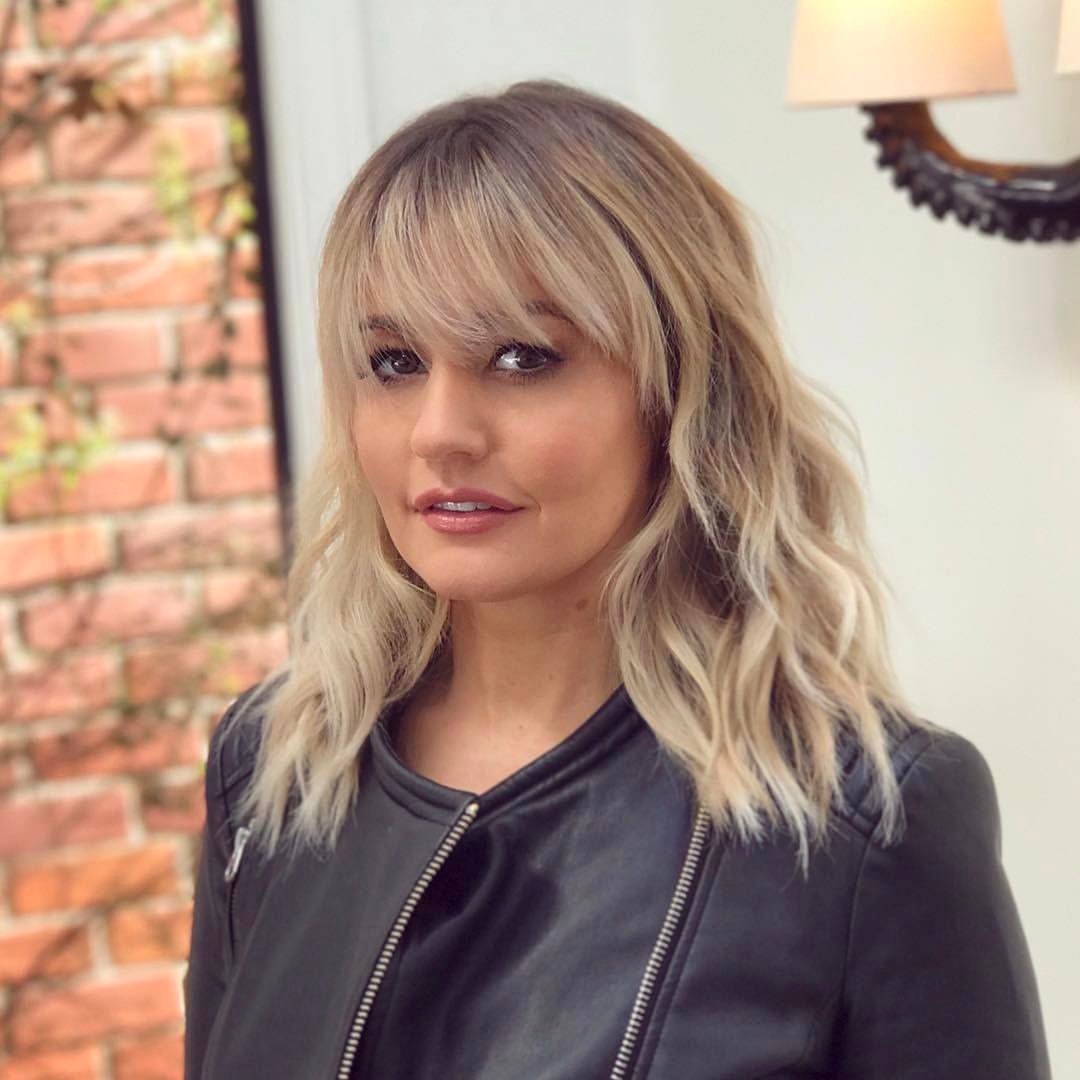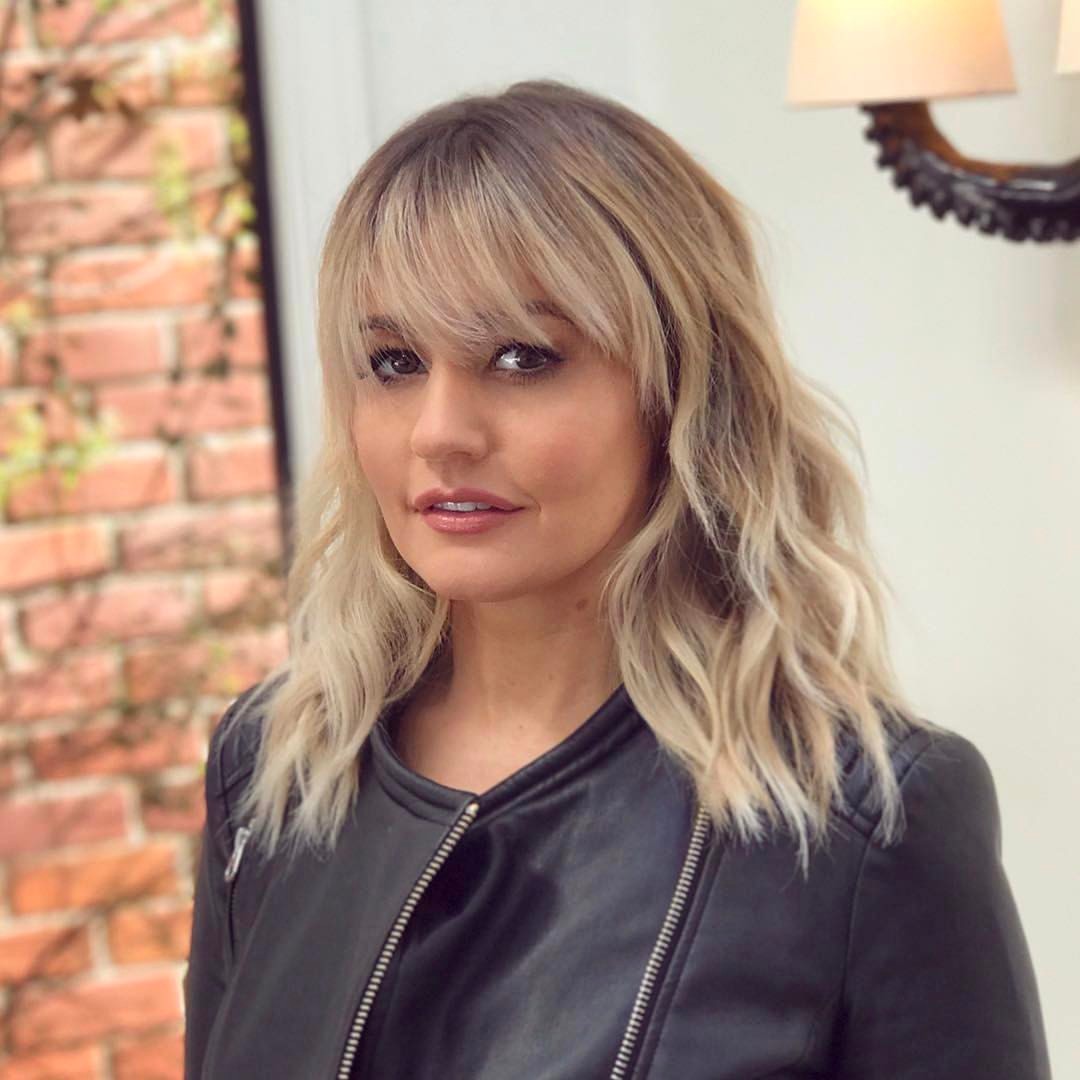 Have we convinced you to be brave with your next hairstyle yet? Add bangs into your style for a super cute finish every time. Do you love these styles? Subscribe her style code to get the latest new fashion styles!