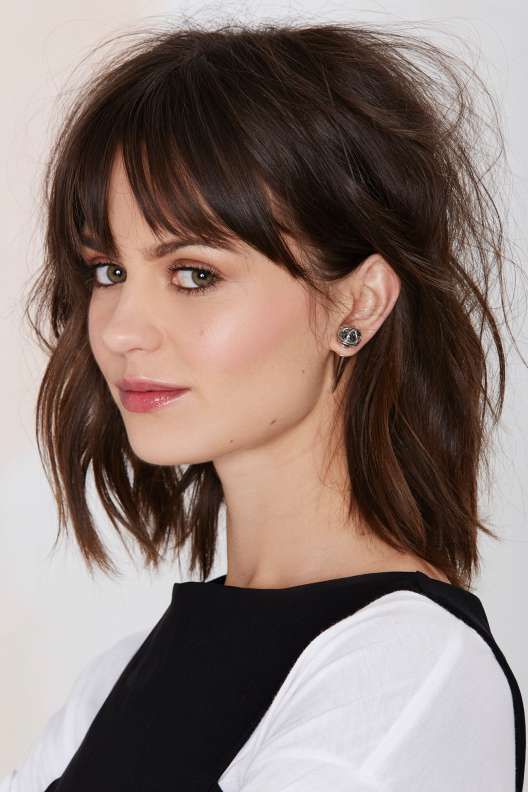 Bangs are a timeless, classic hairstyle that women have rocked for many generations. They're classy, sophisticated, and frame your face to accentuate and enhance your best features. Plus, they're extremely versatile. Depending on the type of bangs you get and how you choose to style them, bangs can frame your face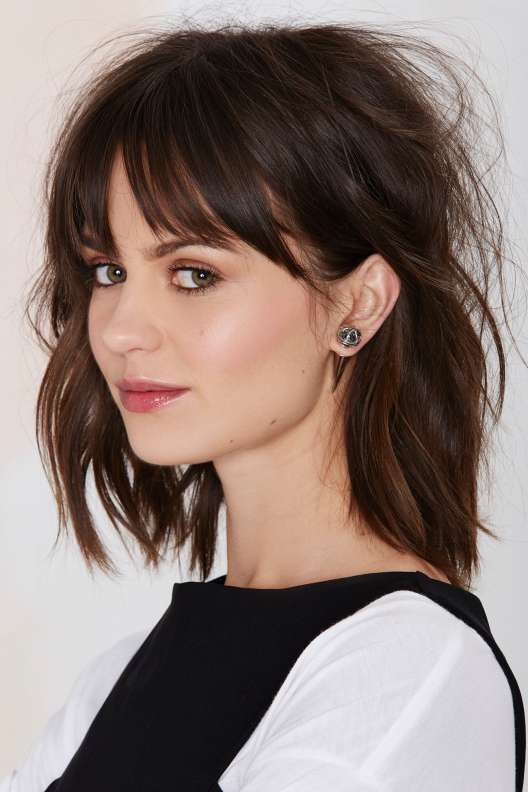 However, bangs can also be very intimidating because they make for an undeniably in-your-face hairstyle. When you have bangs, they're usually the first thing people notice about you. If you keep them for a while, your bangs can become one of the most defining aspects of your appearance and an integral part of your identity. Many women avoid bangs like the plague just because they're afraid of not being able to pull this brave style off successfully. Don't miss out on bangs because of fear. With the right styling tricks up your sleeve, you can learn to rock bangs like a pro.
1. Know Your Options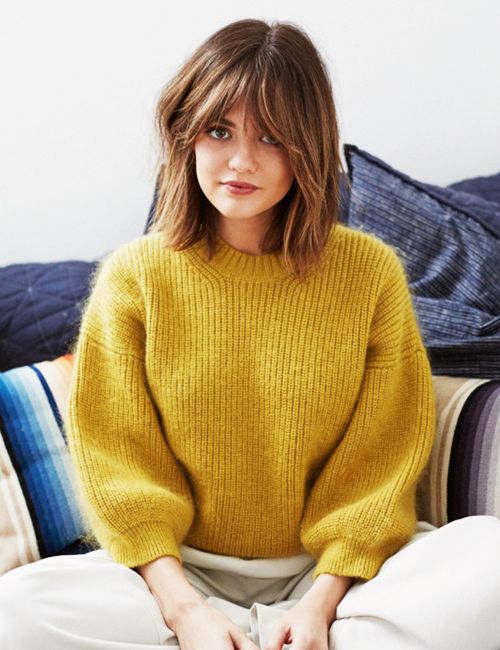 Many women don't realize how wide the world of bangs really is. There are about as many different types of bangs as there are different face shapes. This wide range of styles almost guarantees that you'll be able to find at least one type of bangs to flatter your unique face.
Longer, thicker bangs balance the length of longer faces. Short side-bangs help elongate and add angle to round faces, while longer side-bangs complement heart-shaped faces. The possibilities for oval faces are virtually endless, as this face shape is complemented by almost any style of bangs, including centered bangs, side-swept bangs, wispy bangs, curtain bangs, heavy bangs, blunt bangs, and layered bangs.
2. Prepare For Confused Hair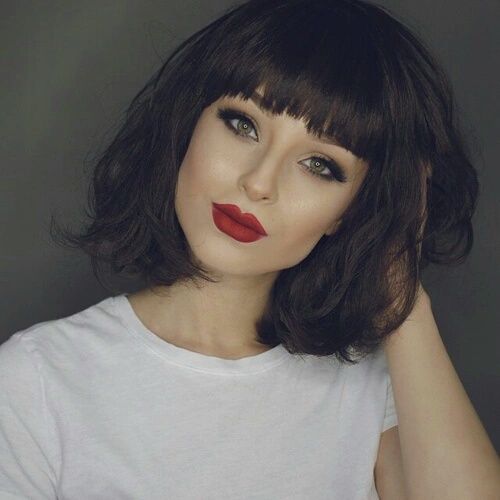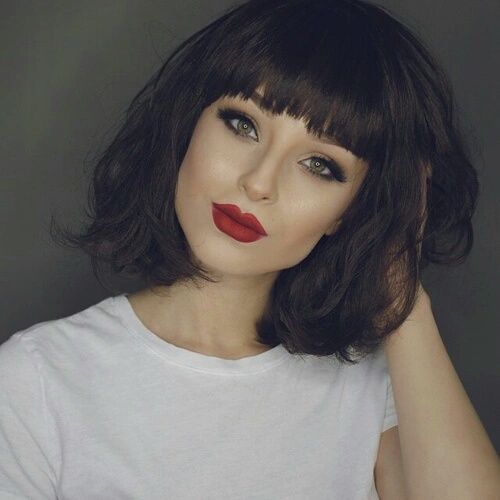 When you first get bangs or change up the style of your bangs, don't expect them to look perfect right away. Bangs are always a fairly high-maintenance hairstyle, but they can seem almost impossible to grapple with when you first get them cut. If your hair is used to parting in the center, to one side, or being pulled back against your head, it's going to take it a while to figure out how to lay down flat against your forehead.
Be patient with your bangs and give them some time to settle. Keep reminding yourself that they won't stay so unmanageable forever. Help your bangs acclimate by combing them into place while your hair is wet and blowdrying them to secure them there every morning. The heat will help relax your bangs and train them to naturally fall where you want them.
3. Don't Give Up On Updos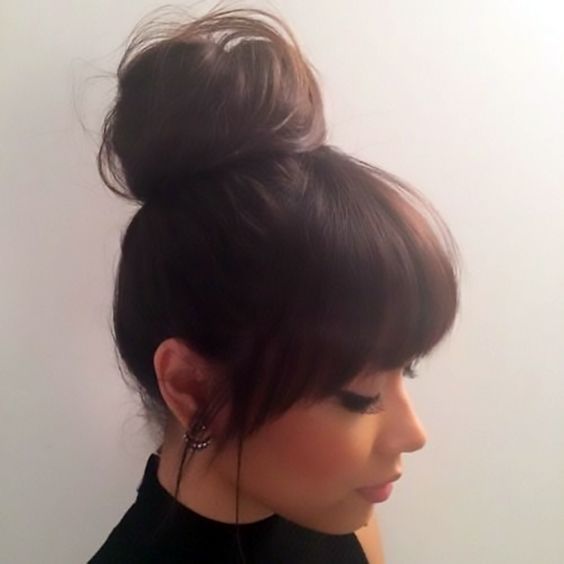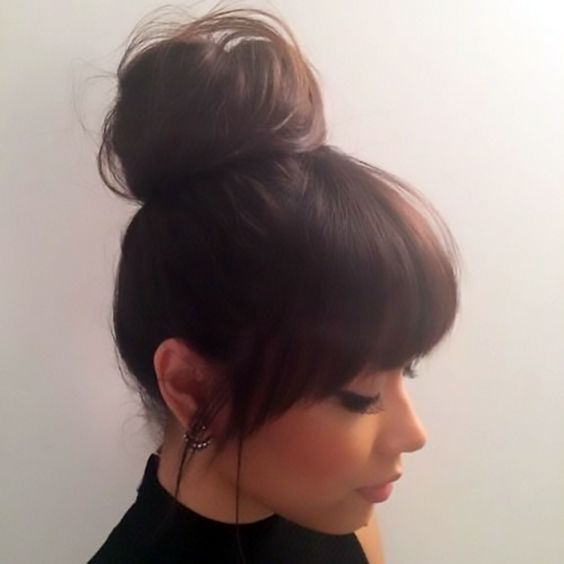 Contrary to popular belief, you don't have to say goodbye to days of sleek ponytails and messy buns after you get bangs. Incorporating bangs into your updos takes a little more effort, but you can do it.
If you want to hide your bangs in an updo, tease them lightly before you clip them to help them blend more easily into the longer layers of your hair. For a sleek, slicked-back ponytail or low bun, comb your bangs straight against your scalp while they're still wet and use hairspray to secure them before they dry. If you want to leave your bangs out of your updo, choose a style focused higher on your head–like a high bun or a half-up-half down style–to balance out your fringe in front.
4. Stave Off Stringiness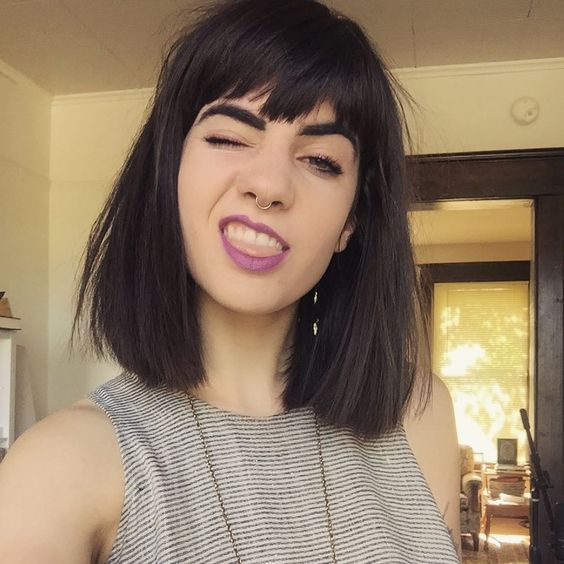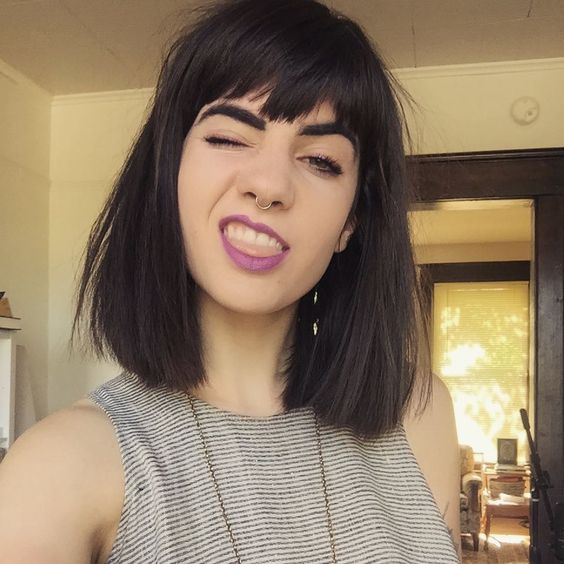 Stringiness is something every bang-wearer dreads. Any amount of dullness or greasiness in your hair becomes glaringly obvious when you have bangs.
To stave off stringiness, blow-dry your bangs as a whole and not in pieces or sections. Even if your hair is clean, use your fingers to comb dry shampoo through your bangs when you're done styling them to keep them looking fresh. If you have especially oily hair or skin and still struggle with stringiness, avoid blunt bangs and go for a style that is naturally piece-y instead.
5. Don't Wait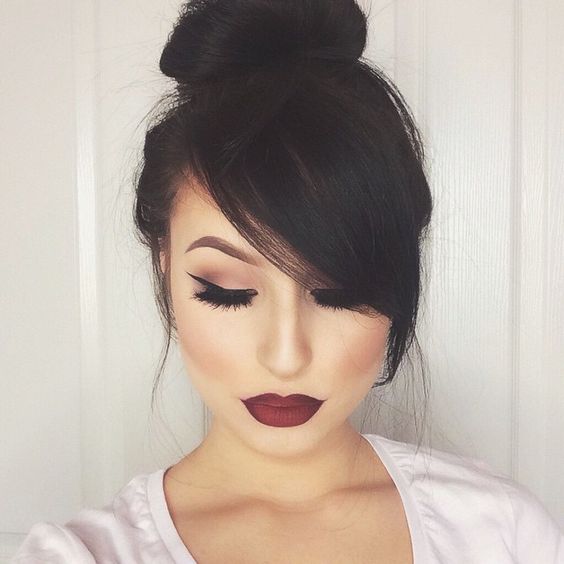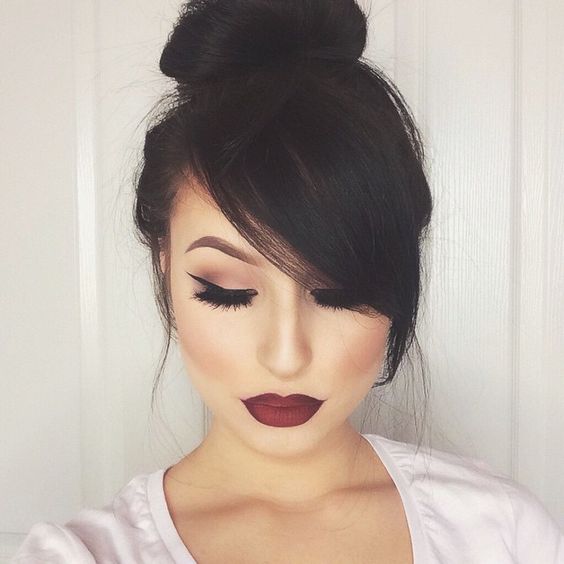 If you wait even ten to fifteen minutes between stepping out of the shower and beginning your bang-styling process, you've already set yourself up for a morning of frustrating and a day of wayward fringe. Never let your bangs air-dry. Most bangs require the daily heat of a blowdryer to keep them neatly in place all day long.
As soon as you're done washing your hair, comb your preferred styling product through your bangs and grab your blow-dryer. Make sure heat protectant is included in your collection of styling products–blow-drying your bangs every day can take a major toll on your hair. If you don't want to use so much heat on your whole head, style your bangs immediately and feel free to let the rest of your hair air-dry.
6. Be Realistic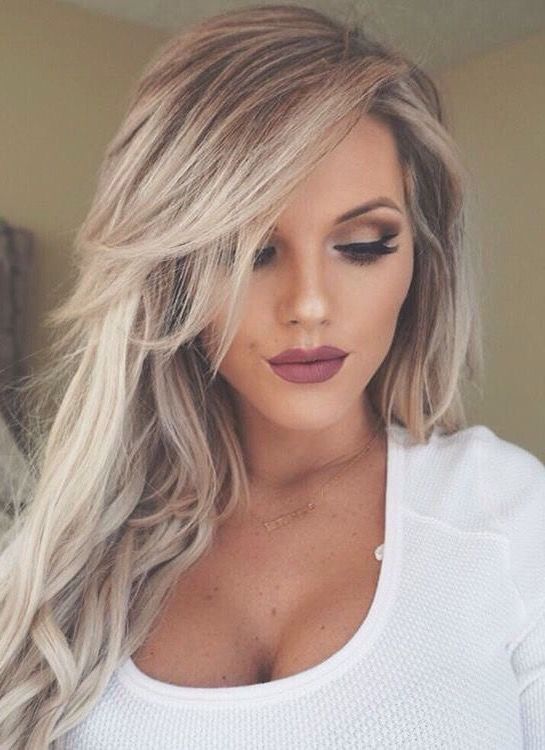 It is essential to consider your hair type and texture before you choose a fringe style. Not all hair types are suitable for all bangs. Cutting your bangs in a way that works with your natural hair will save you significant frustration and disappointment in the long run.
If you have very thin hair, stay away from heavier bang styles like blunt, straight-across bangs. Go for a softer, layered look instead. If you have curly hair, avoid short bangs and choose a longer, fuller style.
7. Make the Time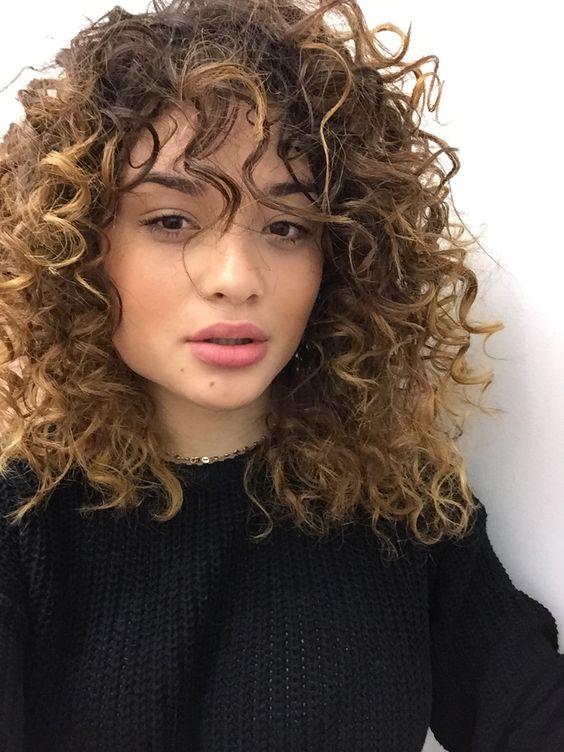 No one ever said that bangs make for a low-maintenance hairstyle. The fact of the matter is that styling your bangs requires time and effort every single day. When you first get bangs, they take even more time to style because you're not used to them yet. Eventually, you'll fall into a styling pattern, but making your bangs look presentable will always extra time to your morning routine.
On days when you wake up late or simply don't have the time and energy to style your bangs before you have to go out and face the world, bobby pins are your best friend. Part your bangs in the center or to one side and use bobby pins to secure them away from your face. If your bangs are super short, add gel–cautiously, to avoid a greasy finish–to smooth fly-aways for a polished look.
Bangs are a classic look that every woman should try for herself at least once in her lifetime. Once you learn how to pull off bangs the right way, you might just discover fringe as your new favorite hairstyle.