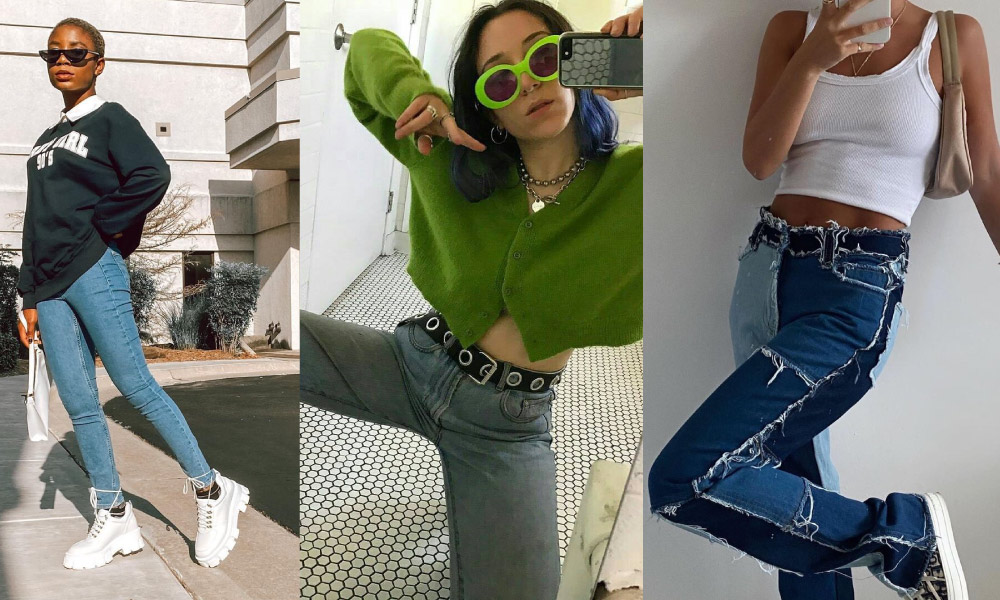 They don't need to die in your closet anymore.
It's no wonder by now that the y2k trend made a comeback and had a major glow-up. From pretty corsets to eye-catching necklaces, it has united the recent war between millennials and gen z.
With such a drastic clothing era becoming the defining moment of the post-pandemic fun, we sure can't help but feel rather sidelined with our decade-long collection of band tees and skinny jeans. With straight-fit to flared pants being all the rage with those iconic baguettes, it can be hard for some of us under-budget survivors wanting to up their game in the fashion scene.
Here's the good news: even if you don't have the baggiest pants possible, here are some ways to give an applause to your mid 2010s love: by styling the skinny jeans with the new Y2K way!
The Classic Grunge
Almost an oxymoron, but the figure-loving jeans are a staple in the grunge subculture. Being a contrast to worn-out graphic tees and flannels, skinny jeans rocked this subculture.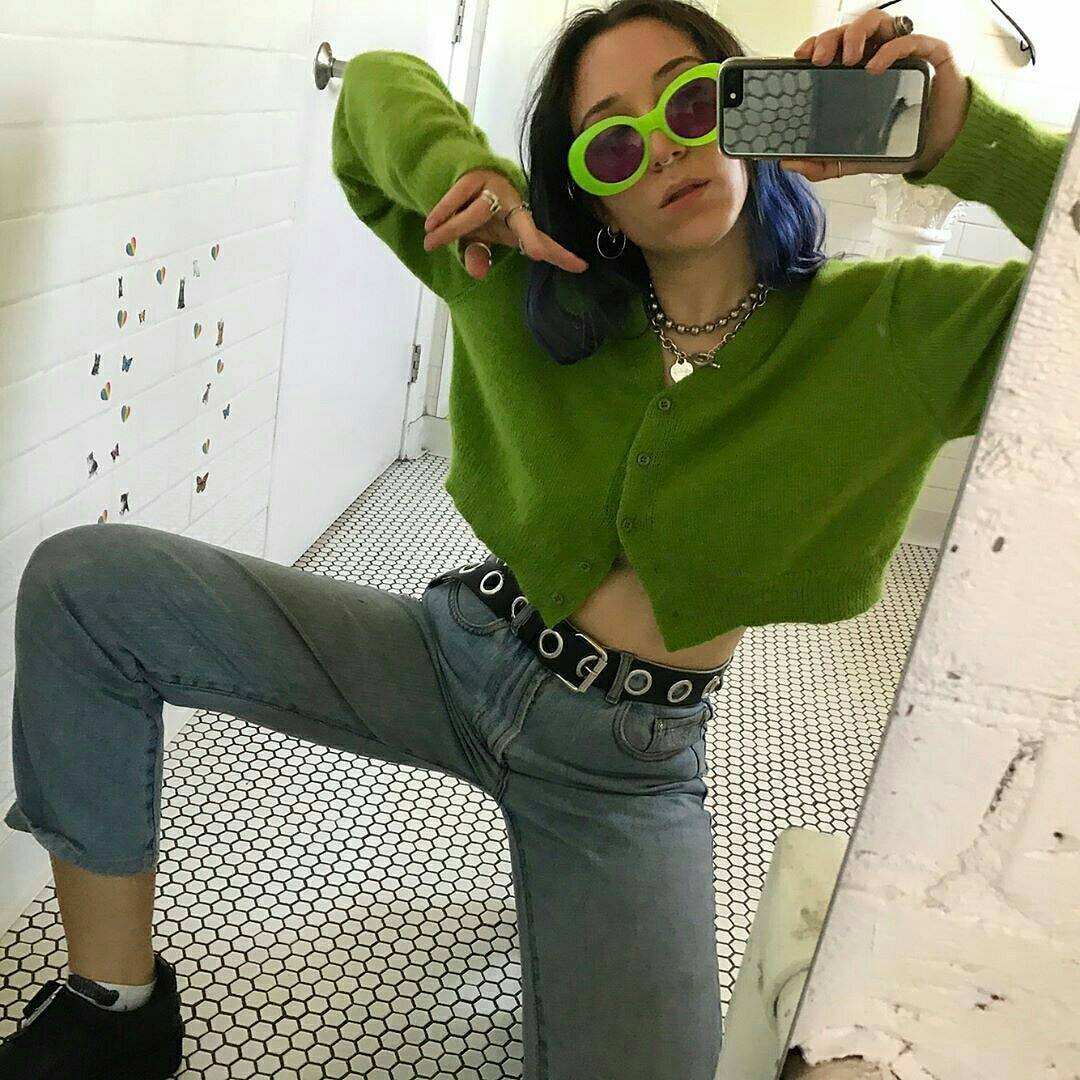 If you love rock music and edgier aesthetics, pair your skinny jeans with an oversized full-sleeved tee for an effortless attire. Add on your sling purse to give it the baguette-feel of the y2k movement, along with a pair of chunky heels and wide belt (unhooked) to keep it polished nonetheless.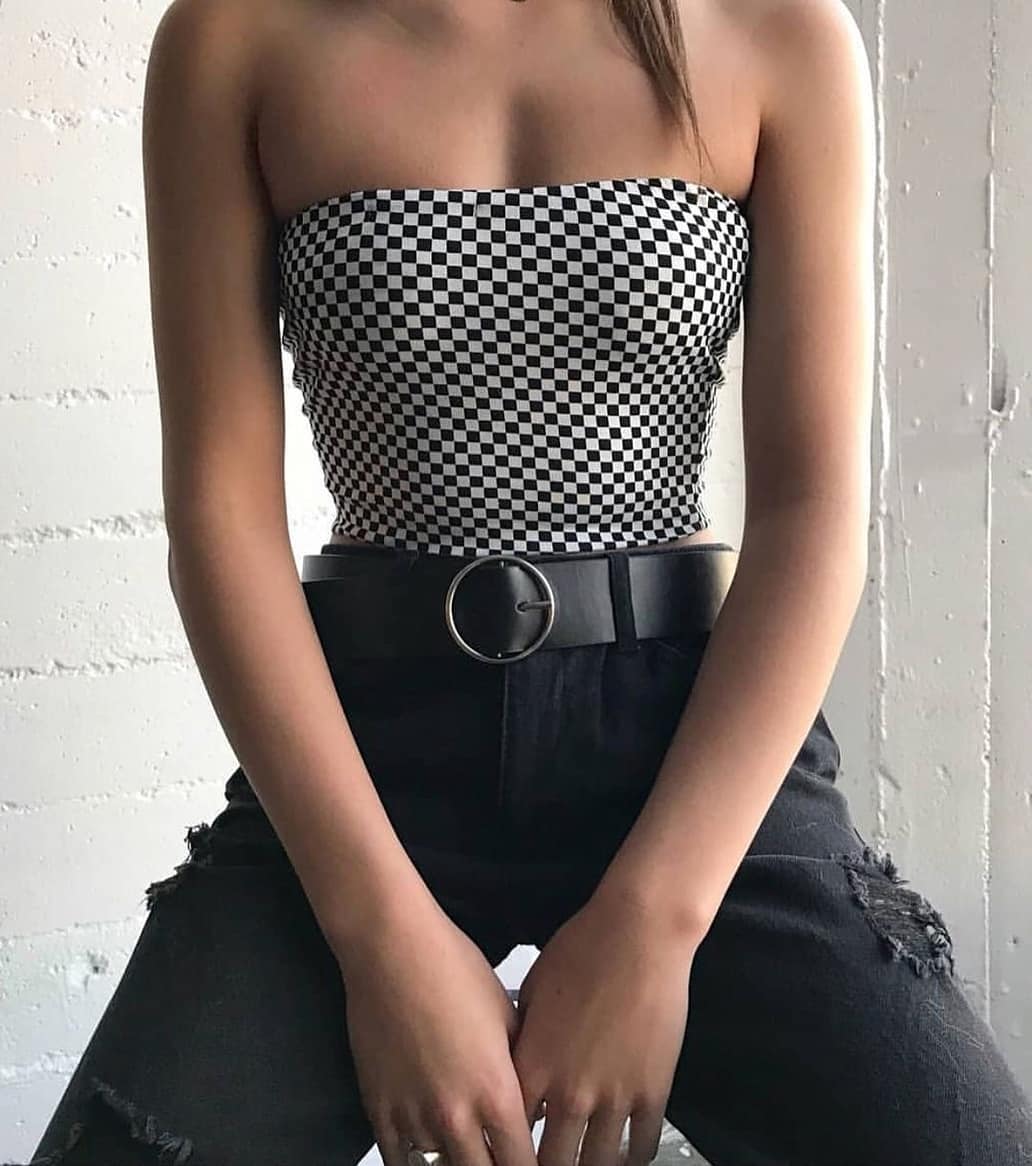 Another option to stand out than your regular grunge-loving attire would be to switch the dull shirt with some of its colorful counterparts, think a bright pink or green with accessories in metallic black.
Cutouts and Strings
If there is anything more significant than Y2K, it's the heavy influx of cutouts! You would observe it in fashion shows, at your nearest stores and most often than not, in your old closet. We all own a top with cold-shoulders now don't we?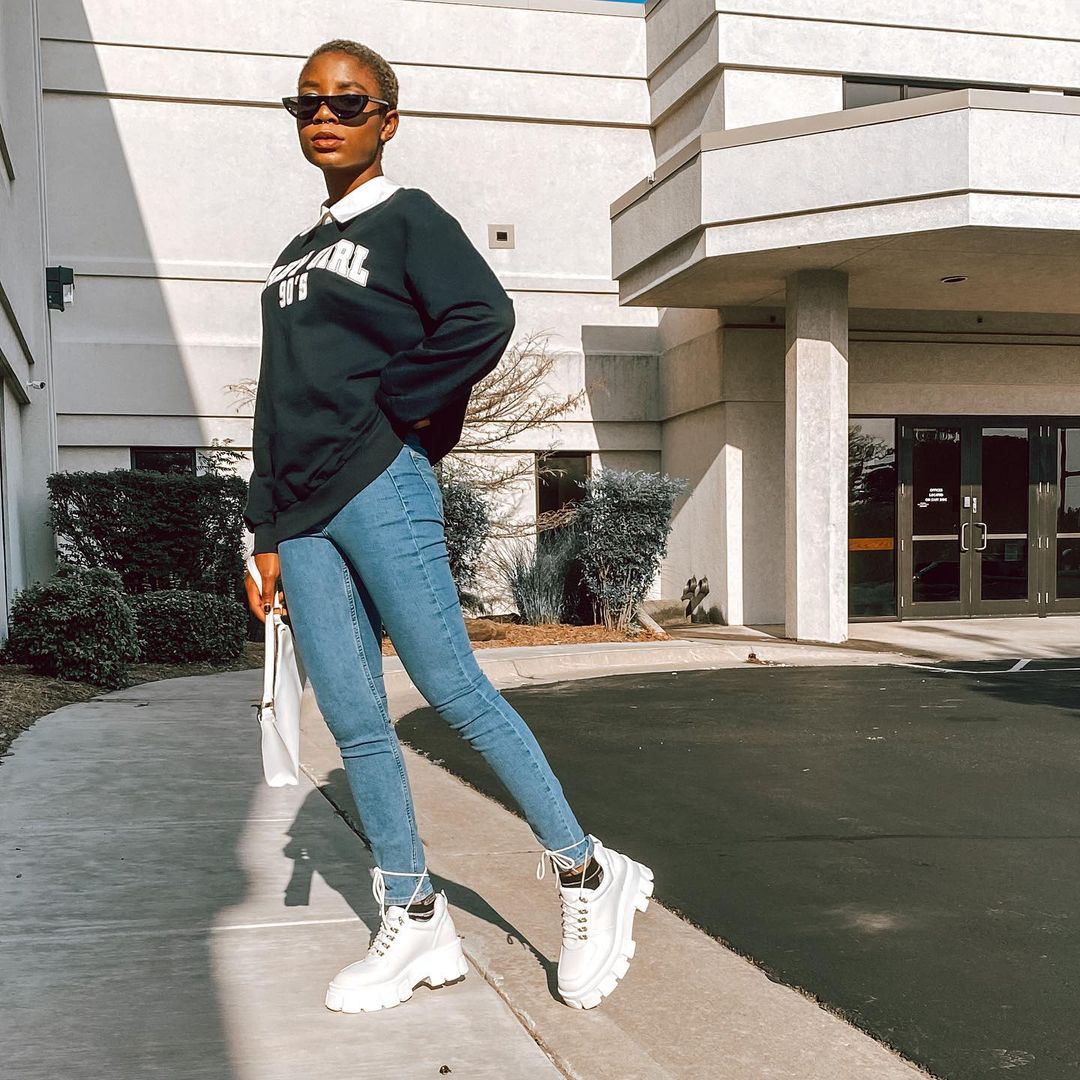 If you own a pair of skinny's which are low-waisted the best way to work around them would be to wear high-rise swimming bottoms to show-off the strings, keeping it bold yet mesmerizing. To emphasize it more, pair it with a baby crop top to your liking.
If you're someone with the love for high-waisted denim, don't fret, the strings will be attached in the best ways! Match your jeans with a wrap-top, extending the stringy ends and tucking them in. Such an outfit is complimented best with a pair of lace-up heels and color-coded baguette.
Flaunt your shoes!
If you fancy a balance, then the top-heavy ratio can be equated with chunky accessories on your feet. With a few thumb rules, skinny jeans can be a boon for your footwear collection:
Boots
With the autumn-winter season round the corner and regulations, we are bound to move out for a frenzy. Yet, can we talk about the biggest advantage of wearing skinny jeans in the cold winters? Say hello to your iconic boots, be it cute knee or sensual thigh-high ones!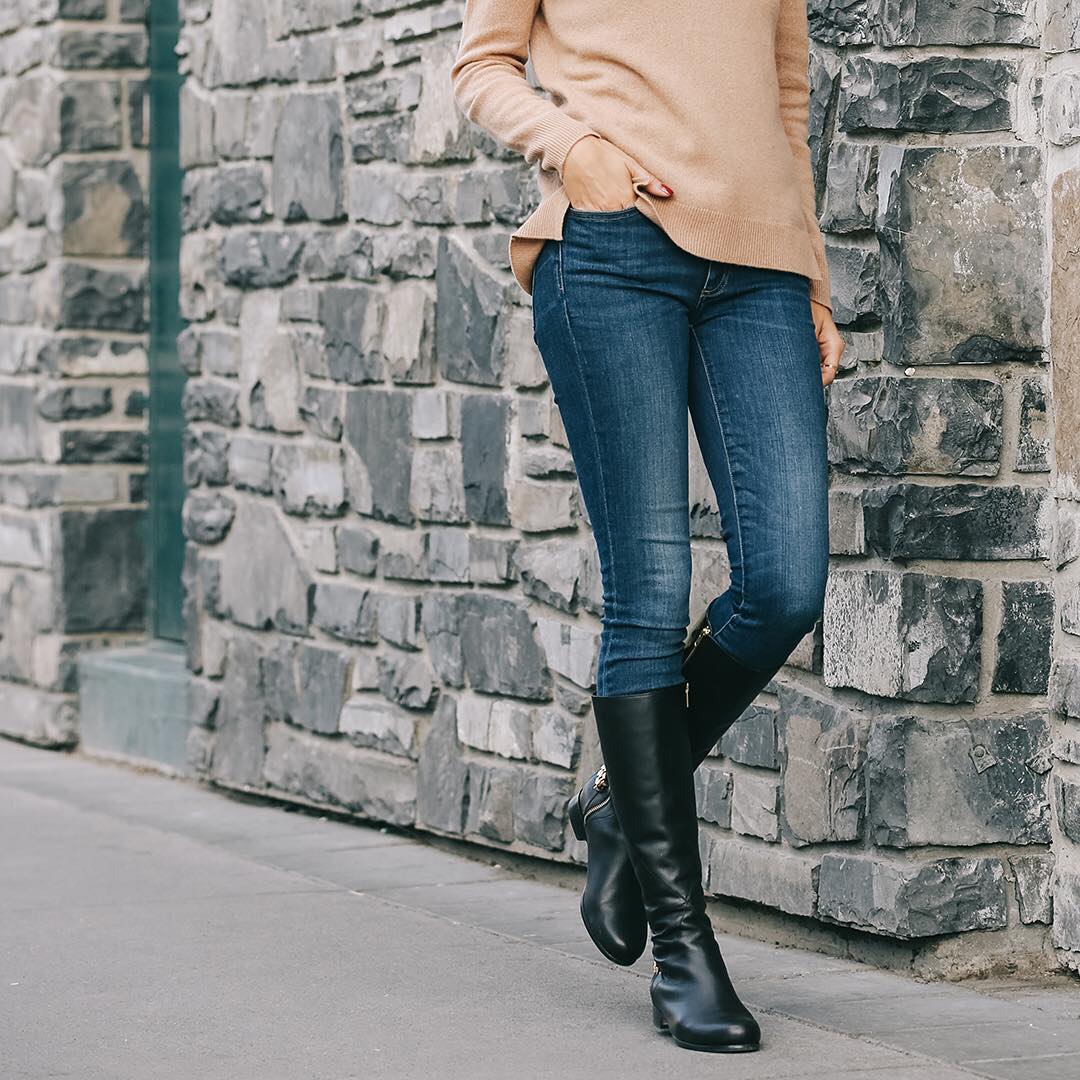 Boots can be the perfect statement accessory if you feel skinny jeans make your outfit bland and boring. For a y2k appeal, invest in a pair with square toes and chunky heels.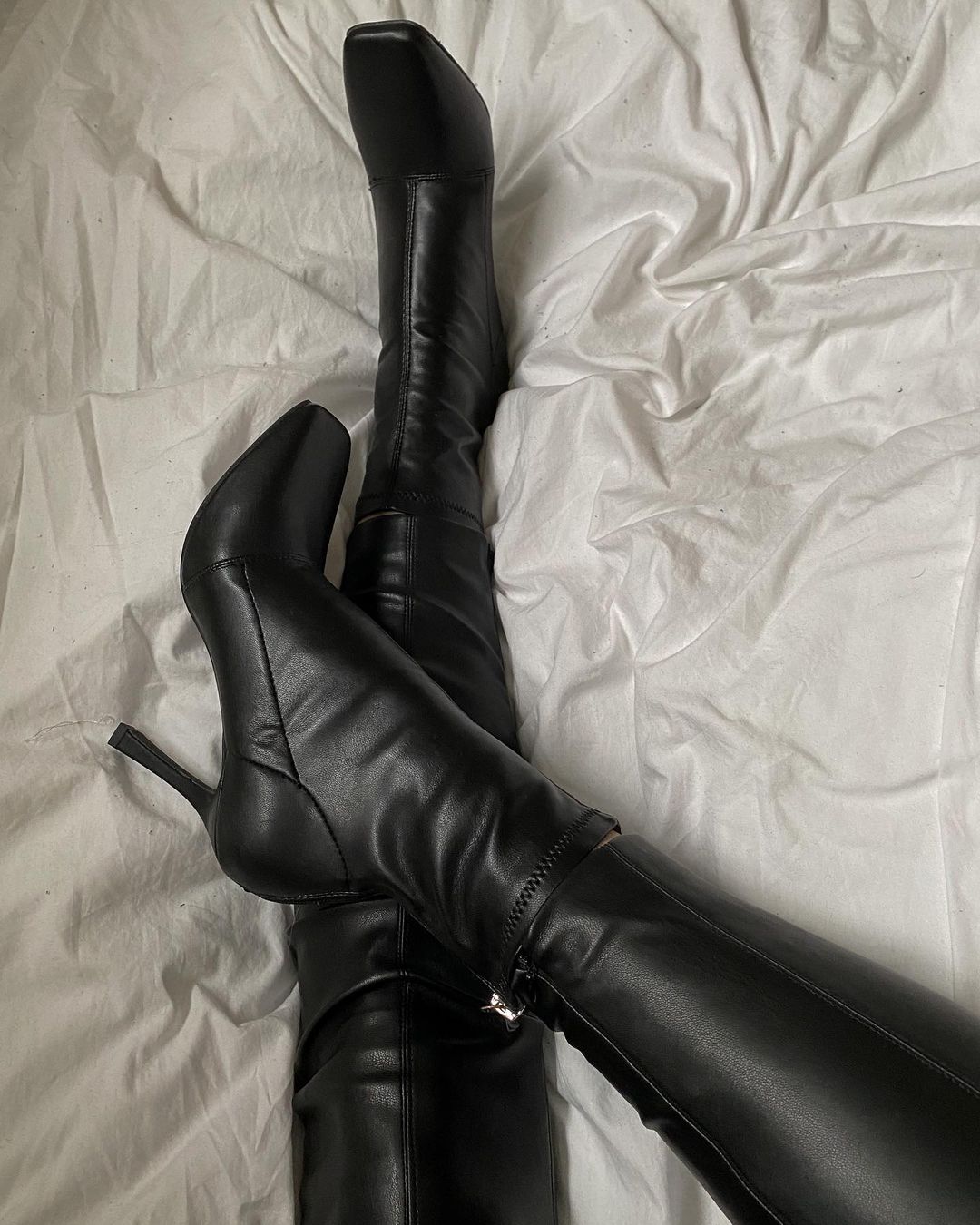 For the ones with an edgier soul, think faux leather texture which hits just right below the knee. Add a jacket with a crop top with strings to channel your inner edgy queen.
Add the girly girl to your light-coloured boots with as many colorful jewelries as possible, think pearl necklaces with accent beads, butterfly clips and flamboyant belts.
Laced-up heels
Looking to give your outfit a refreshing classy-touch? Switch your regular shoes to a laced-up affair, keeping the string of the heel above your jeans. Such a combination can be a bit experimental for some (or outdated), but if you don't mind being the center of attention, this meant-to-last trend is worth a try.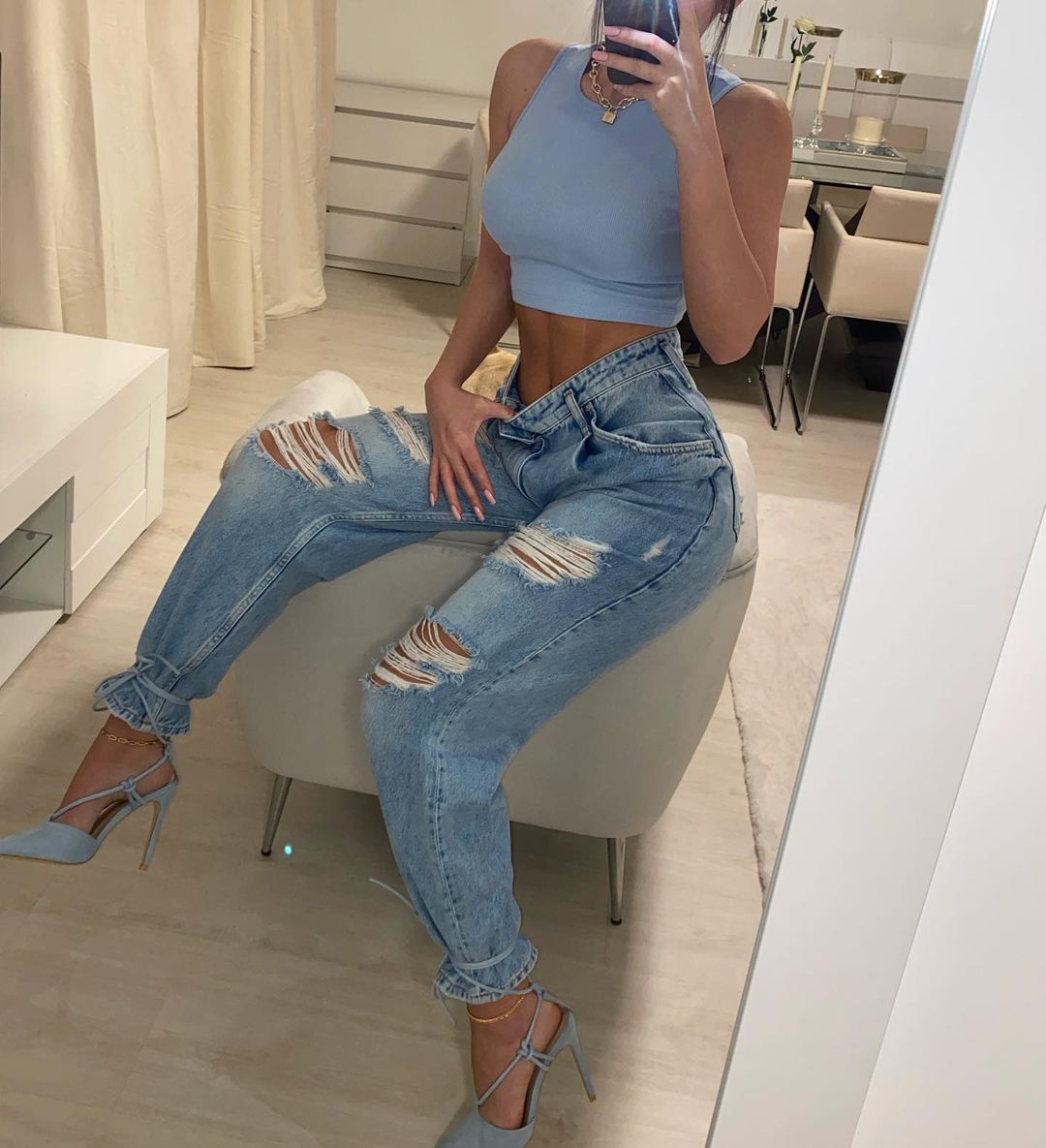 To make the look unique, combine the lace with glittery anklets (bonus points if it has butterfly pendants) to give it a luxurious charm.
Sneakers 'n Socks
A good pair of skinny jeans can never give you the construction-uniform silhouette. Cuff those hems just a few inches to make your socks the showstopper with a pair of white sneakers. Match the sporty aura with a sweatshirt of your choice and tinted glasses.
If you want to show your chunky Air Jordan's, keep the hemline at its lowest while pairing the jeans with a bomber jacket and a ribbed tee underneath. Accessorize with a duffel bag (need not be the one you use for the gym!), along with chunky earrings.
Hands-on Love
If you're more of the artsy type, revamp your old skinny jeans with faux patchwork or depict your raw emotions with acrylics. Thanks to us being in our homes for a streak longer than you ever did on Snapchat, we revived our love for the home-made and do-it-yourself agendas.
Patchwork Denim
A bit of an easy piece of cake for ones comfortable with sewing, patchworks can be a great way to personalise your multiple jeans into one iconic showstopper.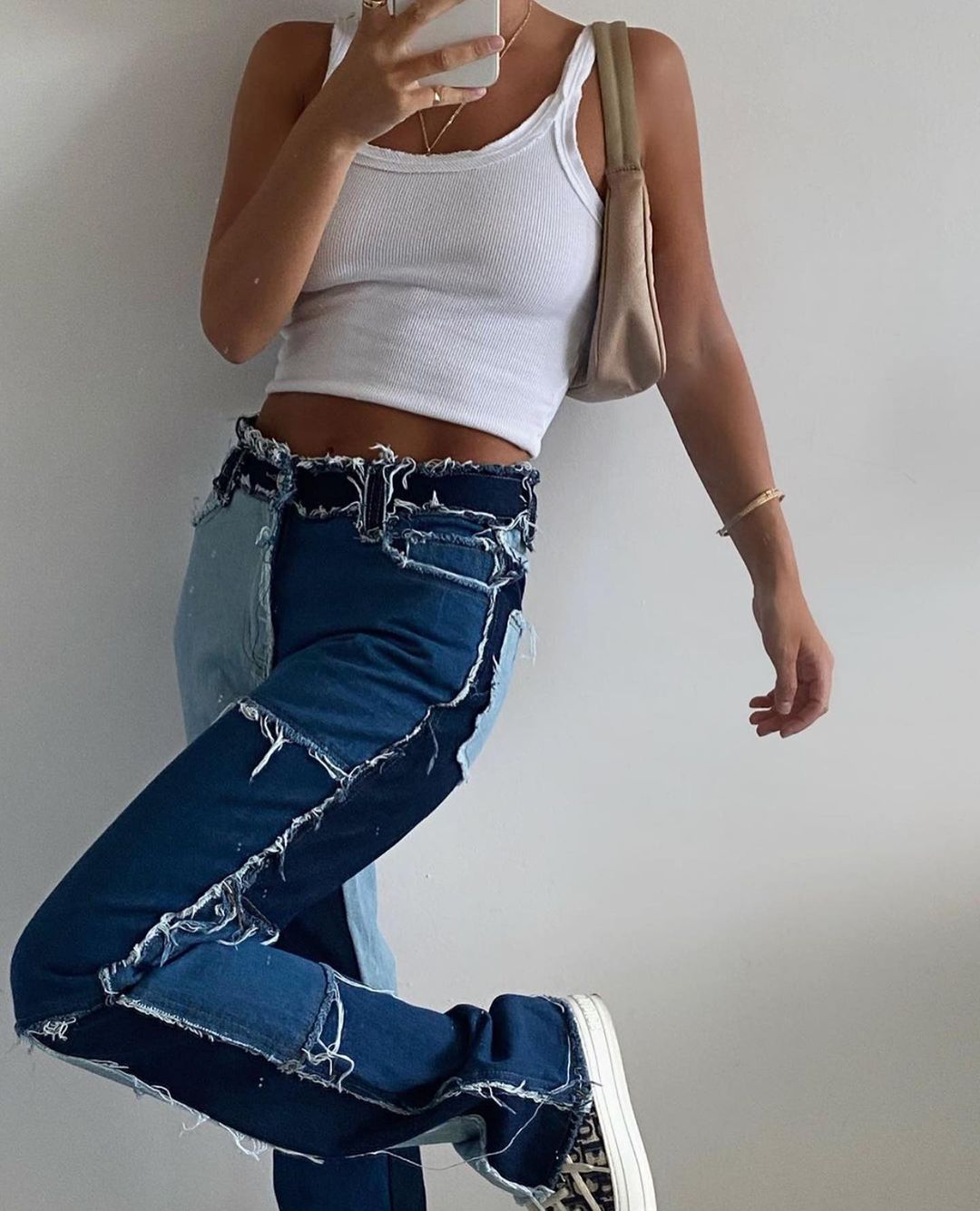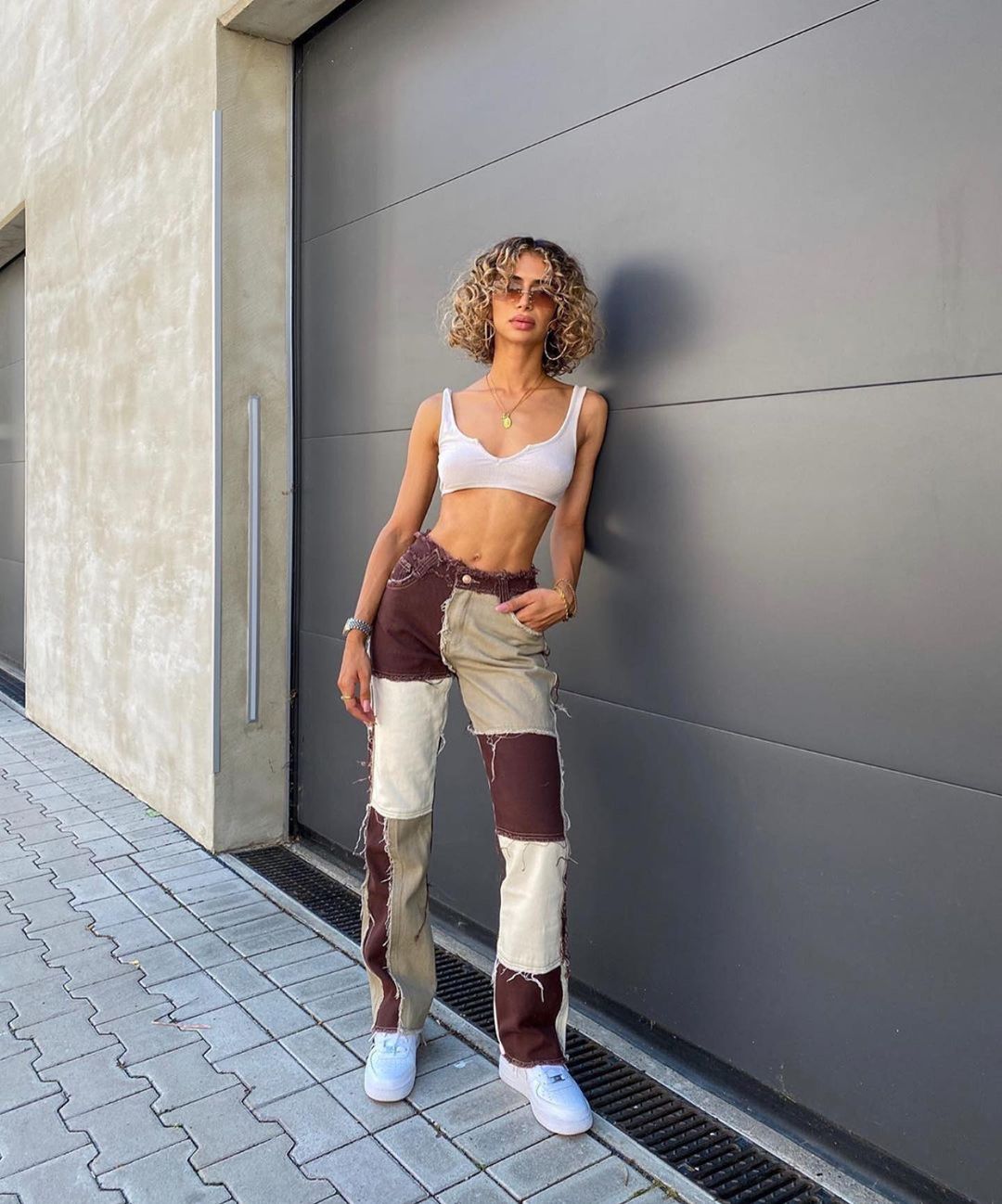 Different fabrics can be sewn together to create a collage effect, making it unique with a big advantage of reusing your old denims and spare fabric pieces.
Graphic Denims: Sew or Spray!
If you have ever been fascinated with sewing buttons as a play game in childhood, you might love expressing your ideas with hand embroidery! Falling easily in everyone's budget, the colorful threads can lead to thought-provoking artworks on the back pocket of your jeans.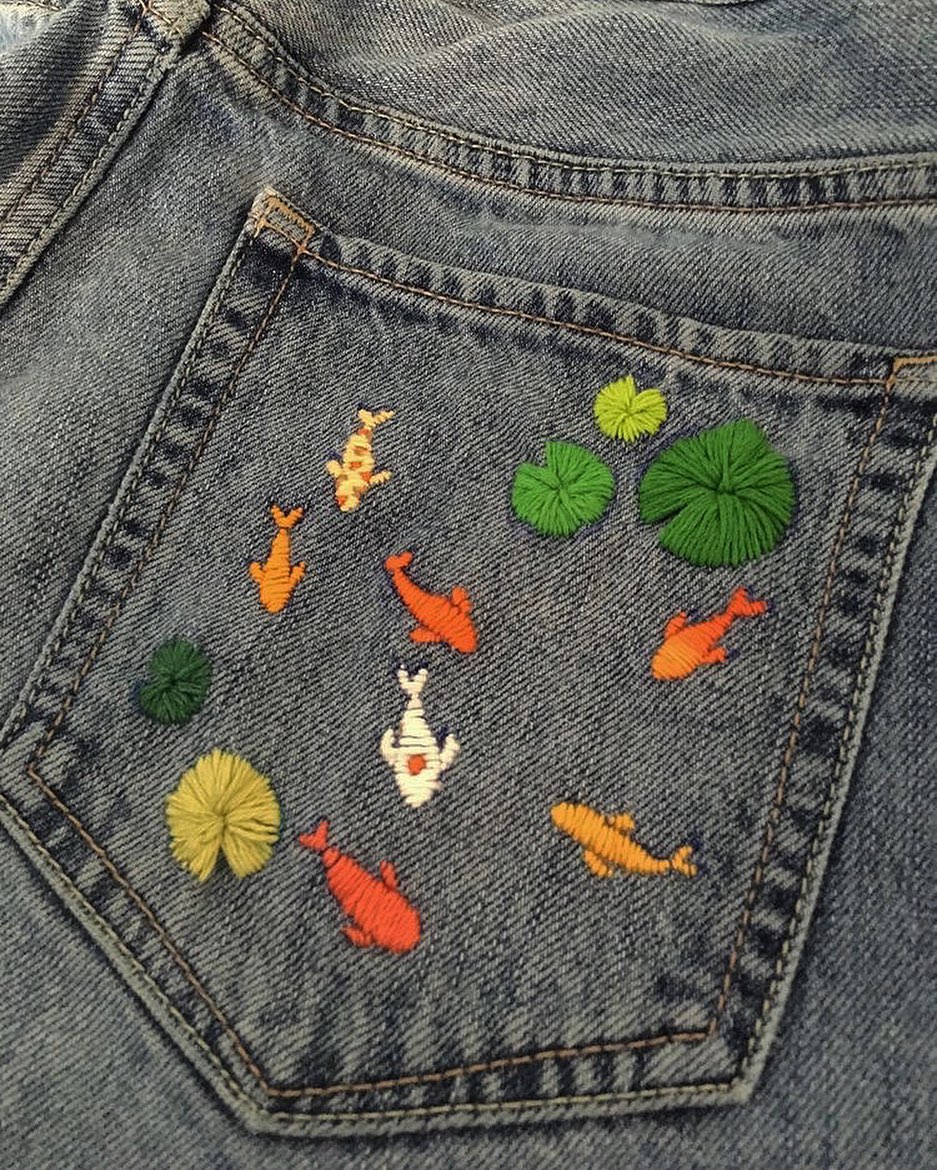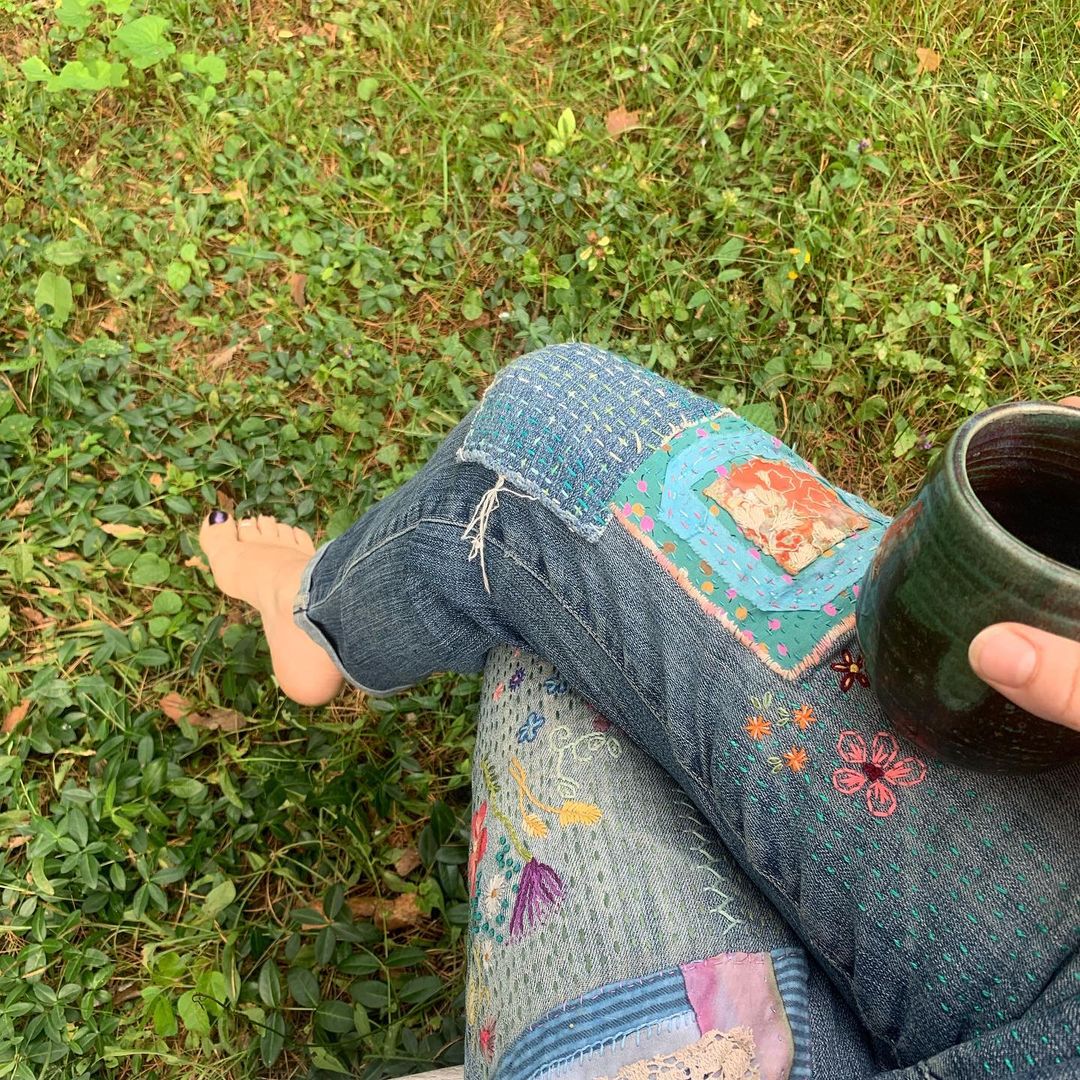 If you like your brushes and colours, dip into some acrylics for that handmade flair. Painting on your denim can not only be a great creative exercise, but also give your old jeans a new touch of your new personality. The best part? You don't need to be highly skilled at painting, something as simple as your favorite quote in your handwriting can make heads turn.
Metallic Accents
If the skinny part of the jeans is what bothers you, an added chain on a slit hemline can go long in making you feel within the Y2K trends. A similar approach can be taken by removing the front pockets and instead of adding chain links to give the string-effect and highlighting the lower waist.
What have your ways been to work around skinny jeans while the flared ones are all the rage? Reusing your old clothes is a great way to manage your budget and be a sustainable fashion enthusiast! Subscribe to get more fashion tips on herstylecode.com!