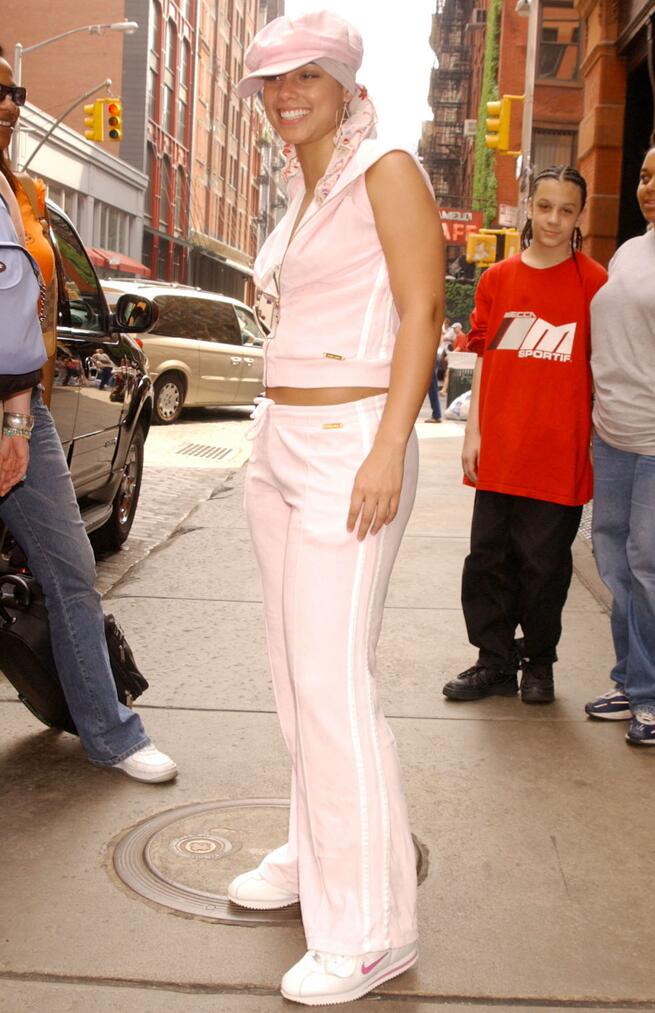 With the comeback of y2k fashion, Phat fashion has made a comeback too. This streetwear-inspired style was popular in the early 2000s and is now making a comeback. Phat fashion is all about oversized clothes and bold, bright colors. If you're looking to make a statement with your style, then Phat fashion is definitely the way to go.
We're seeing chunky sneakers, low-rise jeans, crop tops, and tracksuits all making a comeback. And while some people may scoff at the idea of revisiting the fashion of a bygone era, there's no denying that the Y2K style is cool, comfortable, and – most importantly – stylish.
Phat Fashion Style Origins
In recent years, "phat fashion" has become increasingly popular among young people. Phat fashion is a unique style that combines elements of hip-hop, urban, and streetwear. It is often characterized by oversized clothing, bright colors, and bold patterns. This can include items such as baggy jeans, oversized t-shirts, hoodies, sneakers, and accessories like snapback hats, chains, and statement jewelry.
Phat fashion is not only about the way you look, but also about the attitude you exude. When you dress in phat fashion, you are making a statement that you are confident, cool, and stylish. This style is perfect for those who want to stand out from the crowd and make a bold fashion statement.
If you are interested in trying out phat fashion, there are many ways to do so. You can start by shopping at some of the most popular phat fashion brands, such as Baby Phat, Phat Farm, or Rocawear. You can also find phat fashion items at many urban clothing stores. Or, if you want to create your own unique style, you can mix and match different elements of phat fashion to create a look that is all your own.
Whose Baby Phat? is a question that has been on the minds of many since the brand's inception. The answer, however, is not so clear. Baby Phat is a fashion line that was created in 1999 by Kimora Lee Simmons. However, the brand was later sold to Kellwood Company in 2010. So, while Kimora Lee Simmons was the original creator of Baby Phat, she is no longer the owner. This leaves the question of who currently owns Baby Phat up in the air.
The brand was relaunched in 2018 and is currently available online and in select stores. The brand offers a range of clothing, accessories, and home goods that are inspired by the original designs.
Inspiration
Celebrities love wearing baby phat for a number of reasons. First, it is a very stylish and trendy brand. Second, it is very comfortable and flattering. Third, it is a great way to show off their curves. Lastly, it is a great way to support a fellow woman-owned business.
Phat fashion is popular among celebrities like Lil Kim, Raven Simone, Pink, Lil Mo, and Adrienne Houghton. These women are strong and independent, and they support female-owned businesses. Their style is also a perfect match for the brand, and they always look amazing on stage.
So because the trend has made a huge comeback here's how to dress Phat today.
How to Dress Phat Fashion
Styling phat fashion can be a fun and creative process that allows you to express your personality and individuality. Here are some tips for styling phat fashion:
Layering: Phat fashion is all about layering different pieces to create a bold and stylish look. You can layer a graphic t-shirt over a long-sleeved shirt or hoodie, and pair it with baggy jeans or joggers.
Bold Colors and Patterns: Incorporating bold colors and patterns into your outfit can add an extra edge to your phat fashion style. Try pairing a bright and colorful t-shirt with black or white jeans, or wear a bold patterned hoodie with plain pants.
Accessorize: Adding accessories such as snapback hats, chains, and statement jewelry can help elevate your phat fashion look. Experiment with different accessories to find what works for you and your personal style.
Footwear: The right pair of sneakers can make all the difference in a phat fashion outfit. Look for statement sneakers that feature bold colors, unique designs, or popular brand logos.
Mix and Match: Don't be afraid to mix and match different styles and brands to create a unique phat fashion look. Combining streetwear and sportswear items can help you create a signature style that is all your own.
Remember, phat fashion is all about being bold, confident, and expressive. Don't be afraid to experiment with different styles and take risks with your fashion choices to create a look that is truly unique and reflects your personality.
1. Low-rise Jeans
Low-rise jeans are all the rage these days and for good reason! They are incredibly flattering and can give you the perfect phat look. When paired with the right top and shoes, low-rise jeans can make you look like a million bucks. And the best part is that they are super comfortable, so you can wear them all day long without having to worry about being uncomfortable.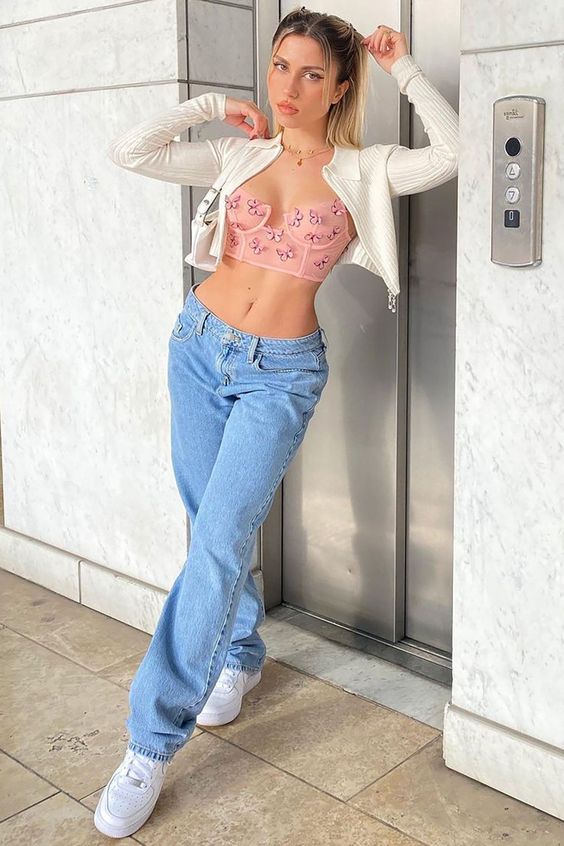 2. Gold Boots
If you're looking for a phat look, you can't go wrong with a pair of gold boots. Gold is a color that commands attention, and when you pair it with a bold silhouette like a boot, you're sure to turn heads. Whether you're hitting the club or the streets, gold boots are sure to make you look phat.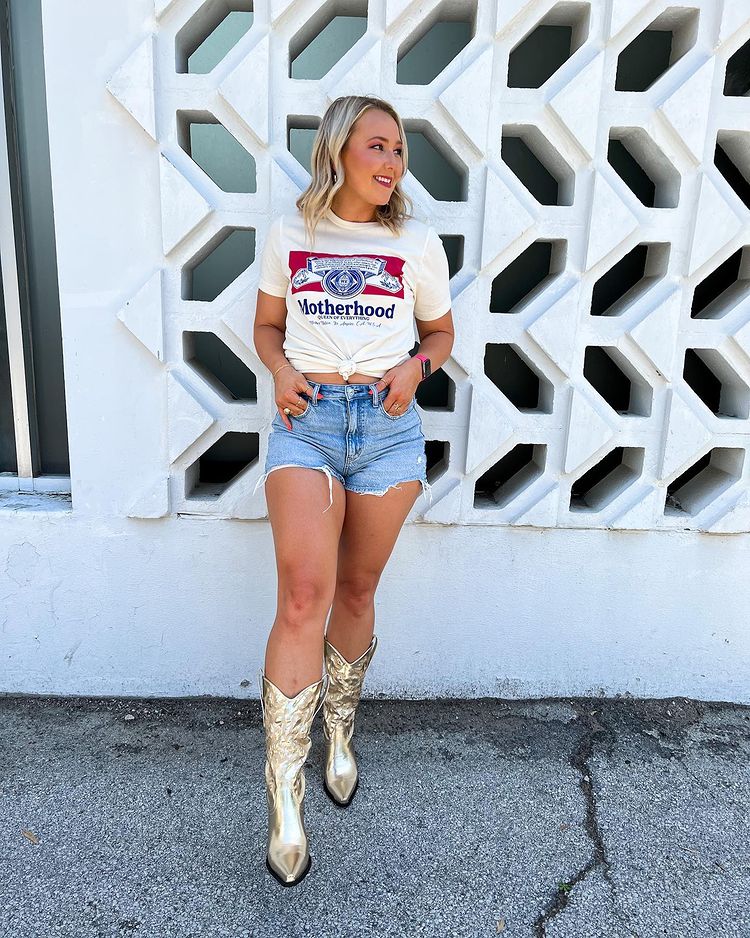 3. Furry Hat
Whether you choose a classic style like a beanie or a unique option like a trapper hat, make sure it's nice and furry to really embrace the y2k aesthetic. And don't forget to accessorize with some chunky jewelry and a pair of oversized sunglasses to complete the look.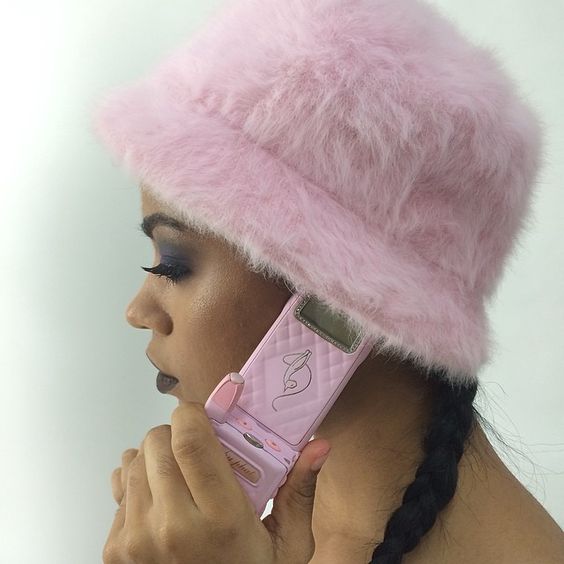 4. Pink
The iconic color was everywhere in the early 2000s, and it's making a comeback now. Whether you choose a baby pink or a hot pink, you'll definitely stand out in a crowd. And if you want to go all out, you can even add some glitter or sequins to really make a statement.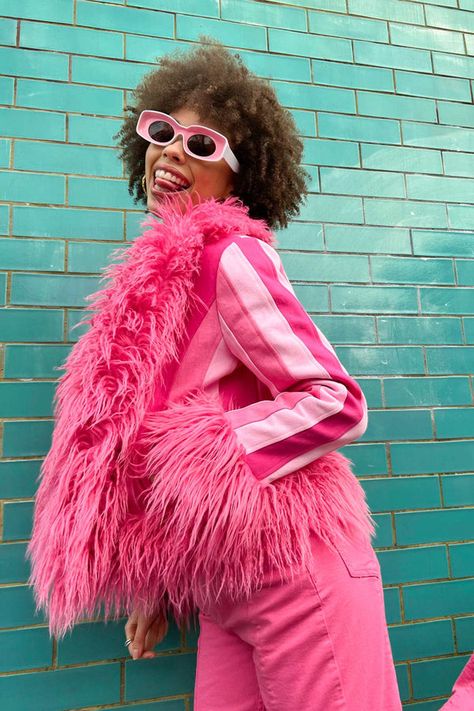 5. Cropped Top
Whether you're rocking a pair of high-waisted jeans or shorts, a crop top will help you achieve the look you're going for. Plus, it's a great way to stay cool and comfortable in the warmer months. When shopping for a cropped top, look for one that fits snugly around your torso and is cropped at the waist.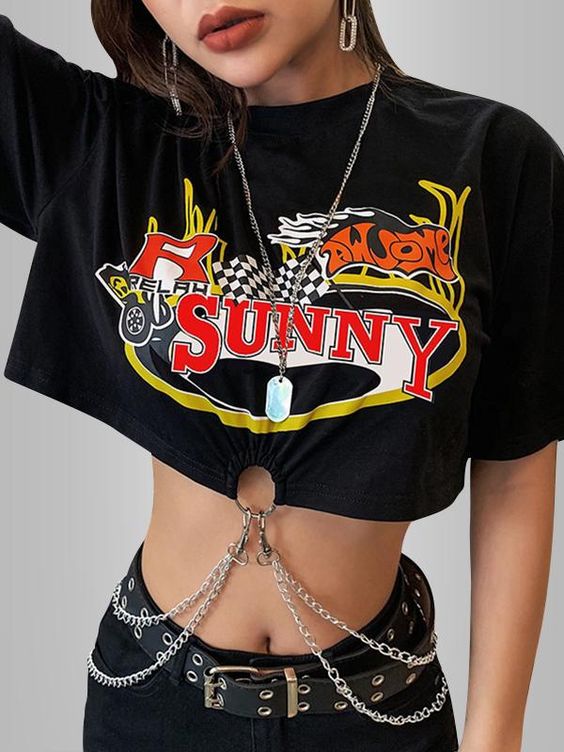 6. Velvet Tracksuit
A velvet tracksuit is a perfect way to add a touch of luxury to your everyday look. The rich fabric looks great whether you're dressing up or dressing down, and the relaxed silhouette is perfect for lounging around or running errands. Plus, the velvet tracksuit is comfortable and easy to wear, making it a great choice for any outfit.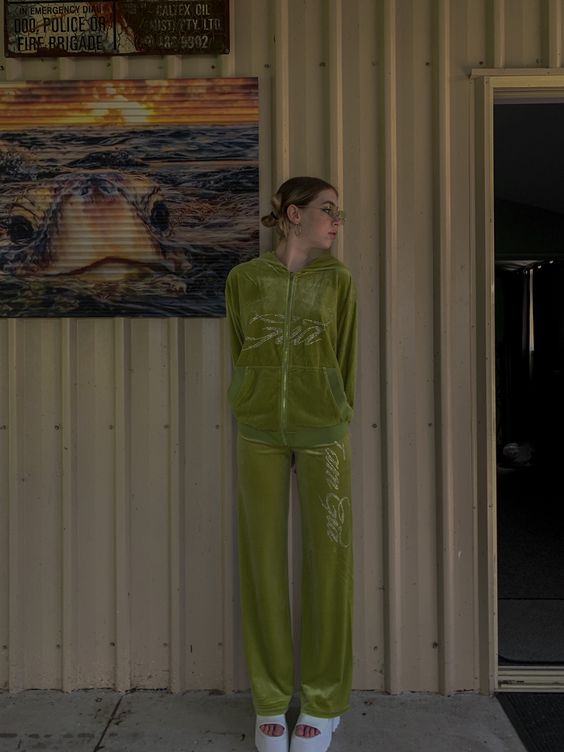 7. Oversized Pants
Oversized pants are a great way to get a cool and relaxed look. They are comfortable and can be easily styled with a variety of different tops and shoes. You can wear them with a crop top and sneakers for a casual look, or dress them up with a blouse and heels. Oversized pants are a versatile piece that can be worn for any occasion.
8. Denim Top
To get an early 2000s look, start with a denim top. A denim shirt or jacket is a great choice, and you can even go for a denim dress if you want to be extra-authentic. Pair your denim top with light-wash jeans and a pair of sneakers or flats. Add a few silver or gold accessories to finish off the look. If you want to go for a more casual vibe, go for a denim hoodie or a denim vest.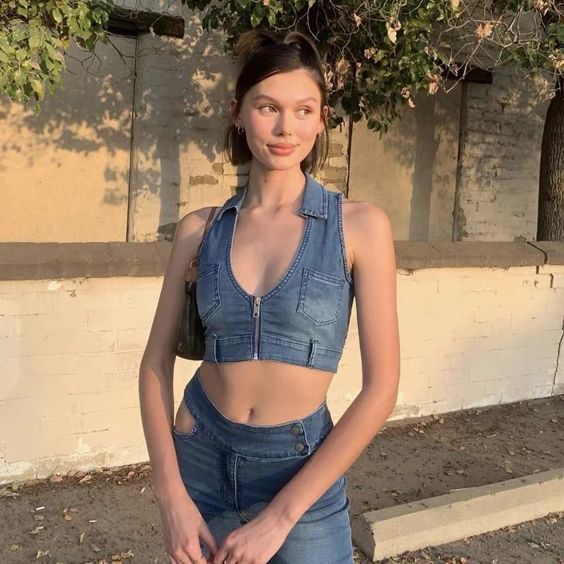 9. Transparent Sunglasses
One way to stand out from the crowd is to wear transparent glasses. These glasses make a bold statement and are sure to turn heads. If you really want to make a statement, go for a pair of brightly colored glasses. Otherwise, clear or neutral-colored glasses will also do the trick.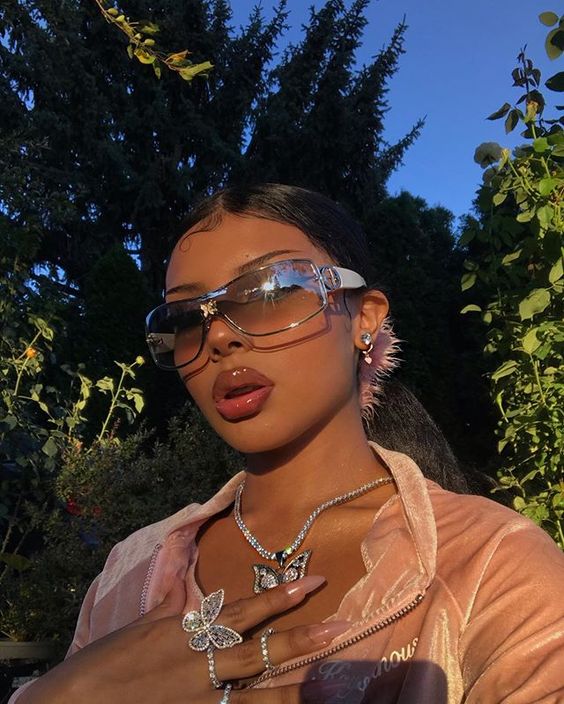 10. Hair Gems
Hair gems were a popular style in the early 2000s, and they're making a comeback! If you want to rock the 2000s look, hair gems are a must. They add a touch of glamour and can dress up any outfit. Whether you choose a few delicate gems or go all out with a colorful design, hair gems are a fun way to show your personality.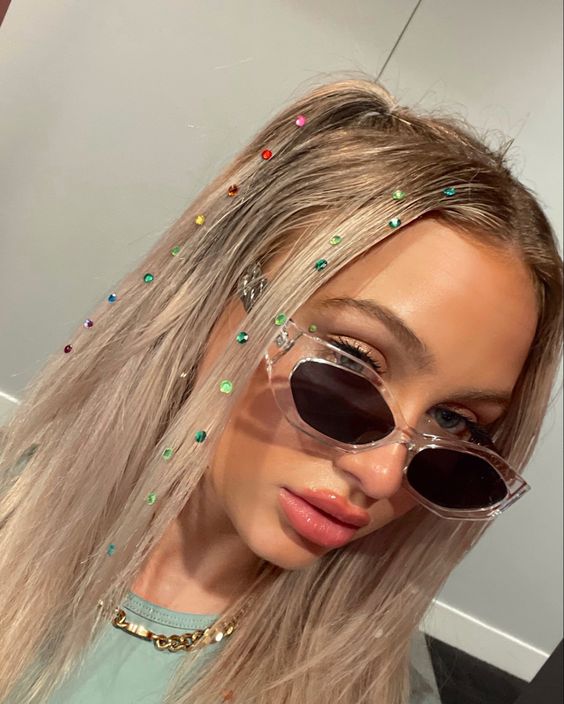 Did you grow up in the early 2000s? Who's your favorite singer from that time? Do you like wearing pink?