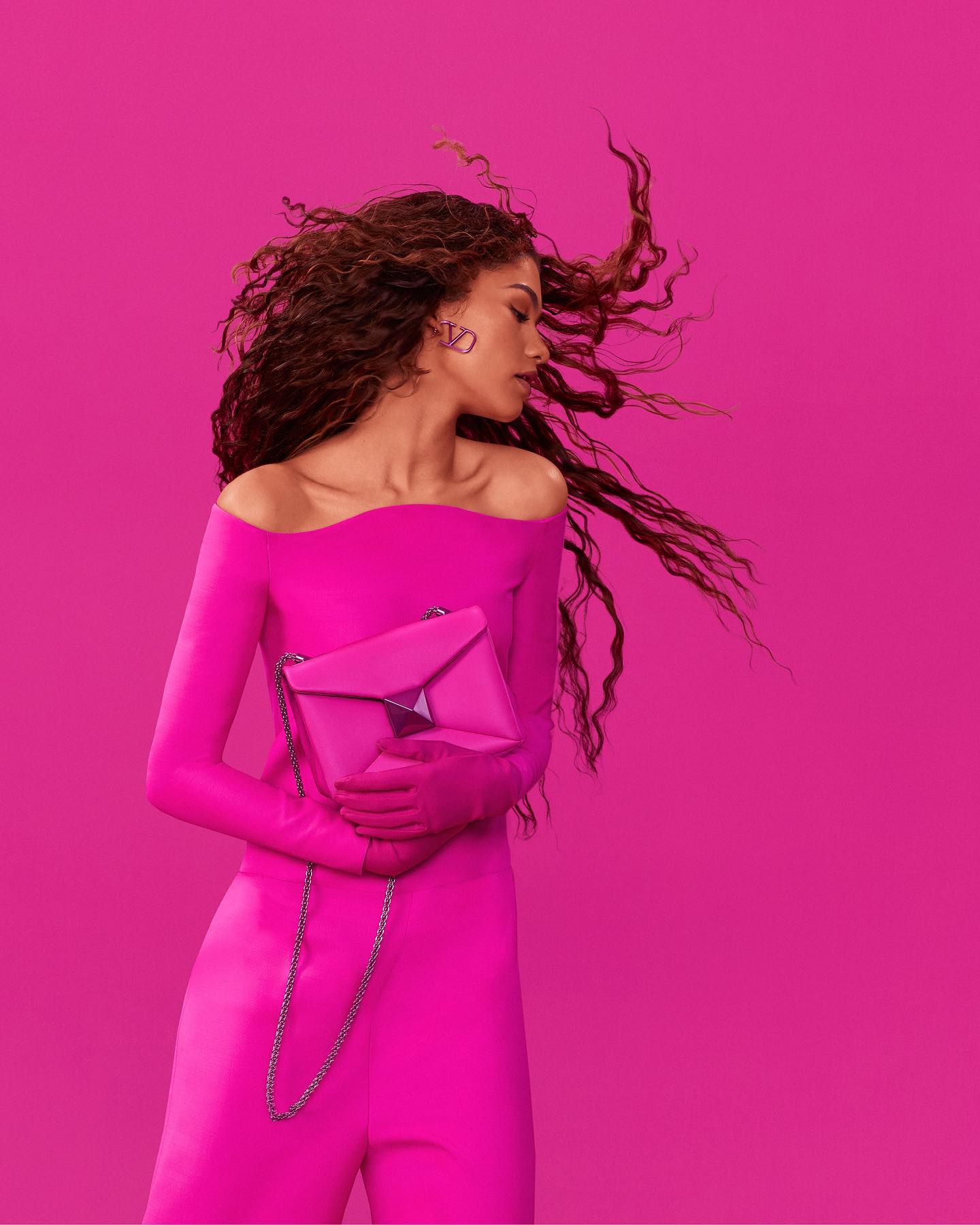 Far gone are the days of pastel millennial pinks that made their way into your fashion feed with grays and nudes. The netizens of today like to keep it strictly for the 'gram and especially bold. Bigger the better is also the motto they go with their silhouette. Here is the ultimate guide if you're new to the hot pink game: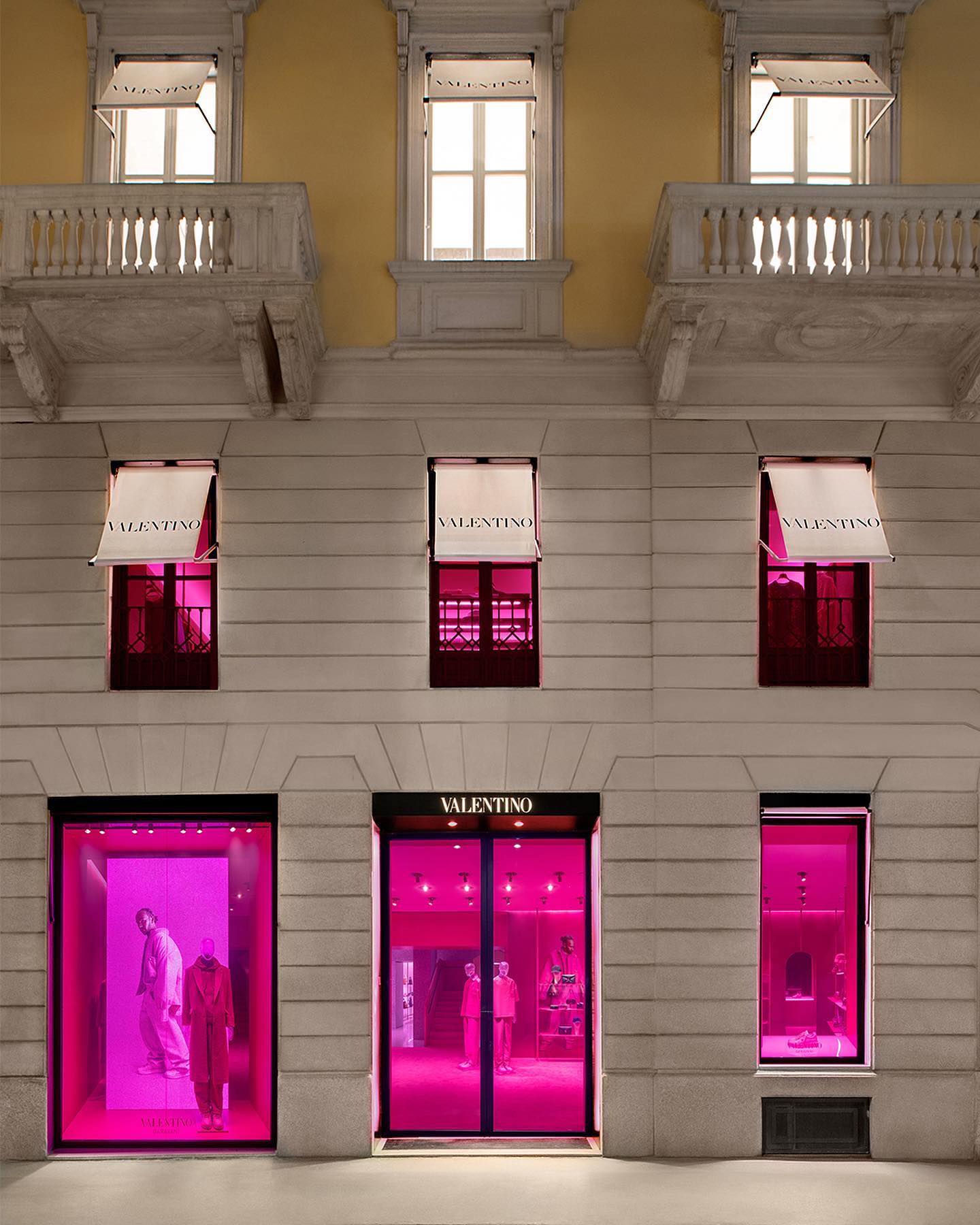 Popularized by Valentino in Fall-Winter 2022-23, their complete collection incorporated ensembles made solely out of a bright pop of hot pink, thus receiving the creditable tag of 'Valentino Pink'. The official website mentions how pink denotes the experimental individuality while capturing the human gestures of various values and feelings. The PP (Pierpaolo Piccioli) Pink, was created through a collaboration with Pantone, which recently mentioned Digital Lavender as its upcoming color of the year. The unique identity created for Valentino sure brought a surge of hot pink in the fashion scene, shifting the narrative towards going all out.
Jacket Dress
Have a statement pink jacket but just feel too overwhelmed to wear it? Now is the time to take it out of your closet! Pinks are in, even the ones you brought back in the 2010s. A new way to wear it would be as a dress if it goes beyond your hip level. Pair a jacket with knee high boots and you will be ready to go.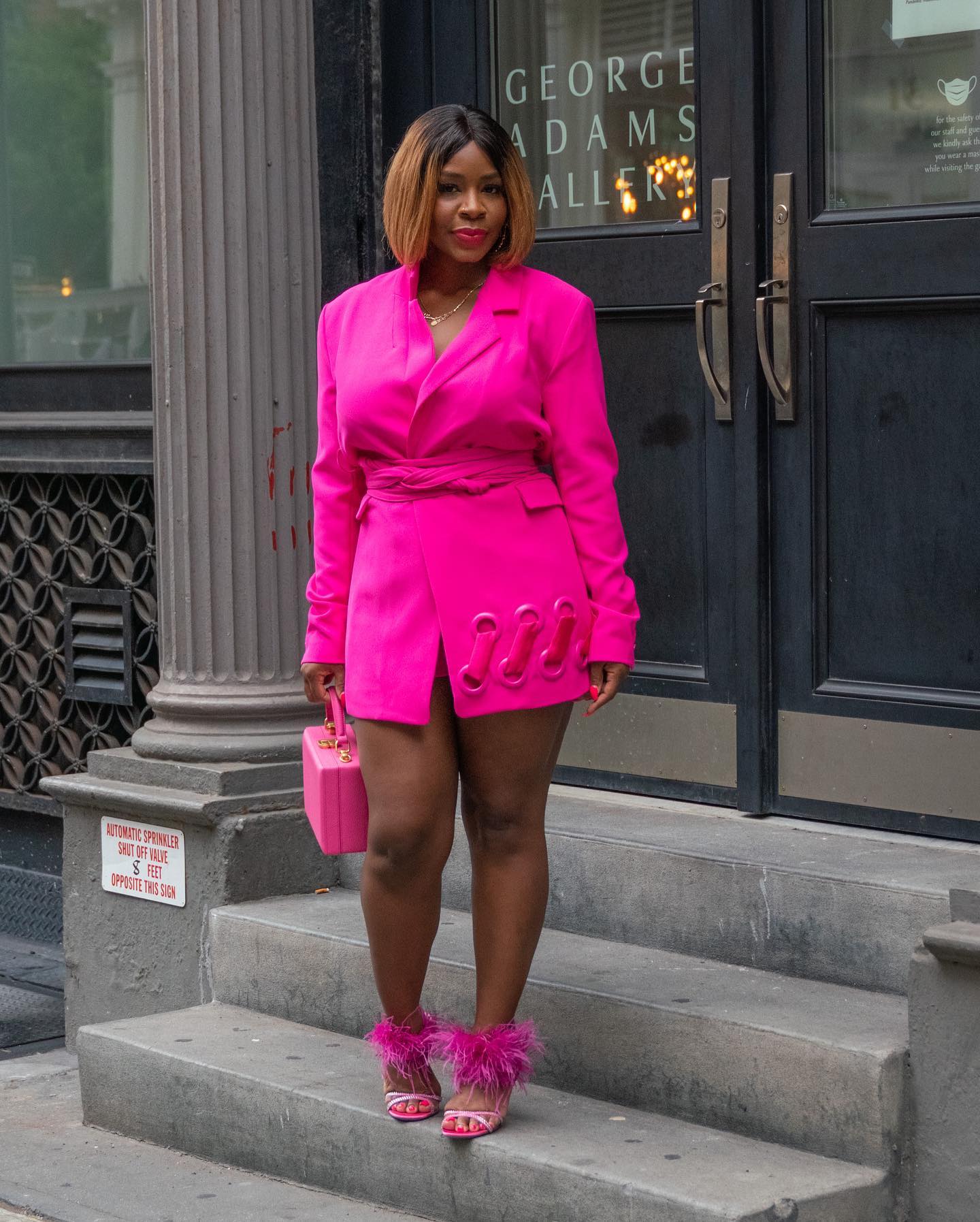 If you have a fitted jacket, try pairing it with one other, such as pink and white, or pink and navy blue. Adding too many colors with the eye-catchy pink may become a bit too much to be called an eyesore. However, pairing colors strategically, such as a pink blazer, white pants and heels topped off with a green handbag might just work for an upbeat style.
Co-ords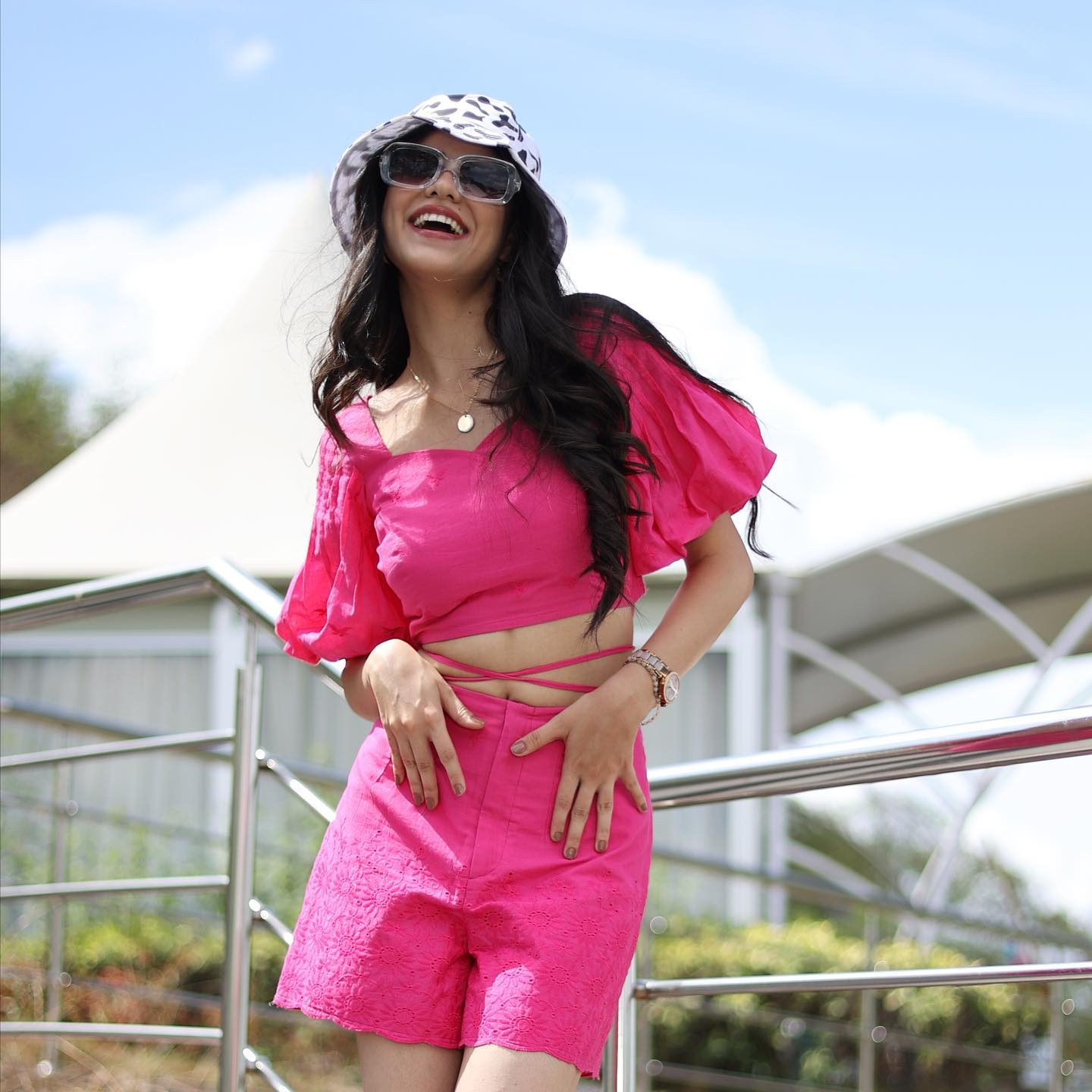 Co-ords have never gone out of style, and varieties of it will continue to stay a recurring piece. Fast fashion shops may be flooded with such co-ords at an unbelievable discounted price, we suggest creating a co-ord if you don't have one already. Thrift stores and even online second-hand stores may give you just the right match made in heaven for two pinks that work together!
Gloved Accents
A small addition to your ensembles, gloves can enhance your outfit with minimal effort! Make any look a glam outfit with sheet pink gloves, whether you like to arm length or shorter.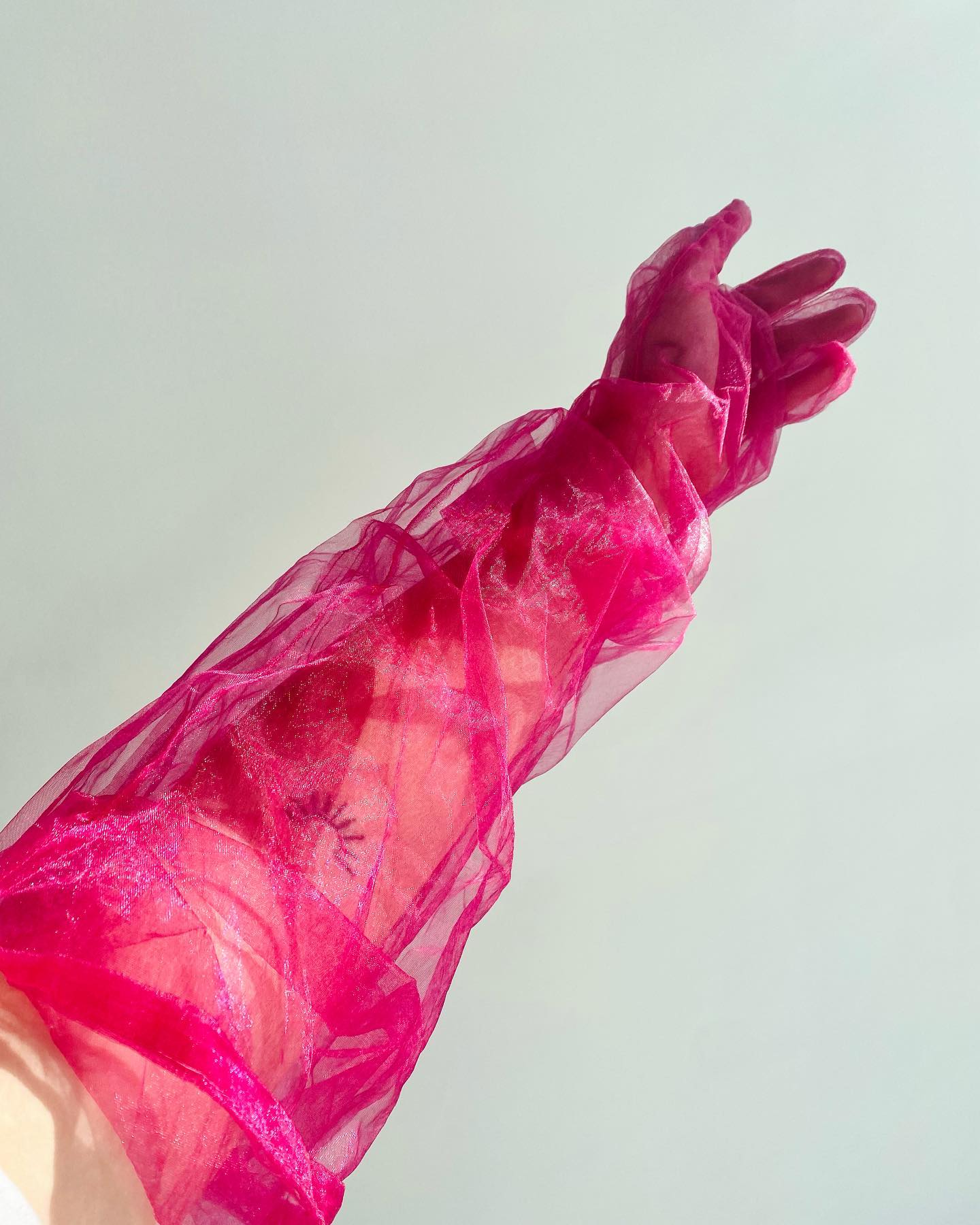 Beach Blush
A good way to also utilize this attention grabbing pink is to style it with your beachwear this coming summer. After all, fashion weeks are held six months in advance, and now that you know about the trend, why not be the trendsetter at the bench, right?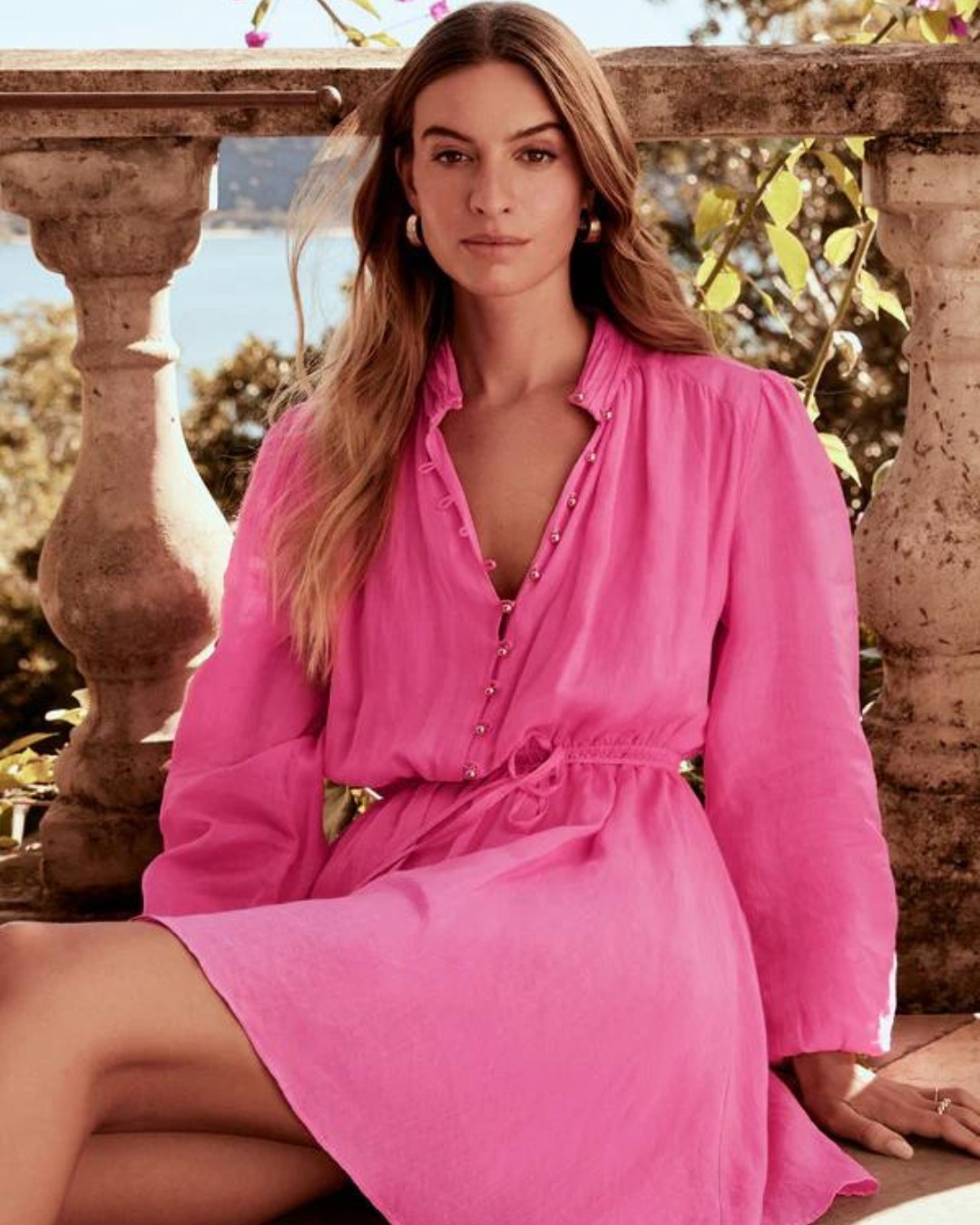 Footwear
Two words: Barbie Heels. All in pink footwear you will need are heels that scream barbie! Think gold-studded strappy heels, or a block one with glassy finish. Hot pink can be an intimidating color to style, thus keeping it to the accessorizing can be a smart way to incorporate it into your outfits, and heels are the best place to begin with. You will have moments and events where you will be expected to dress the part, that is when these Valentino heels will become your savior.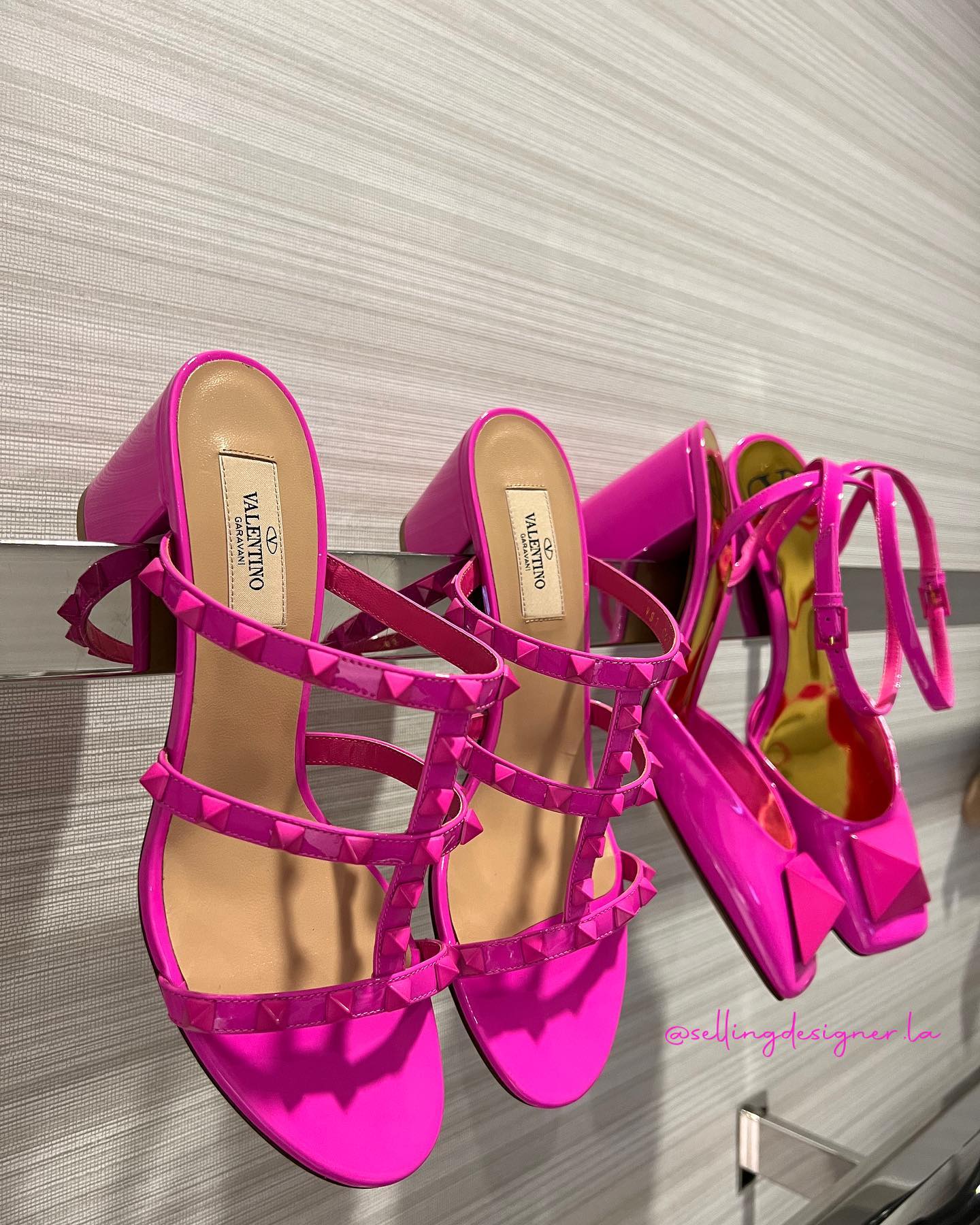 A Pink Carpet Affair
Fun fact: Most Met Gala's entrances had a pink carpet instead of a red one. If you happen to be one of the stars or in the production line for Hollywood to be invited to such VIP events, one sure fire way to stand out is by an all pink gown for the season.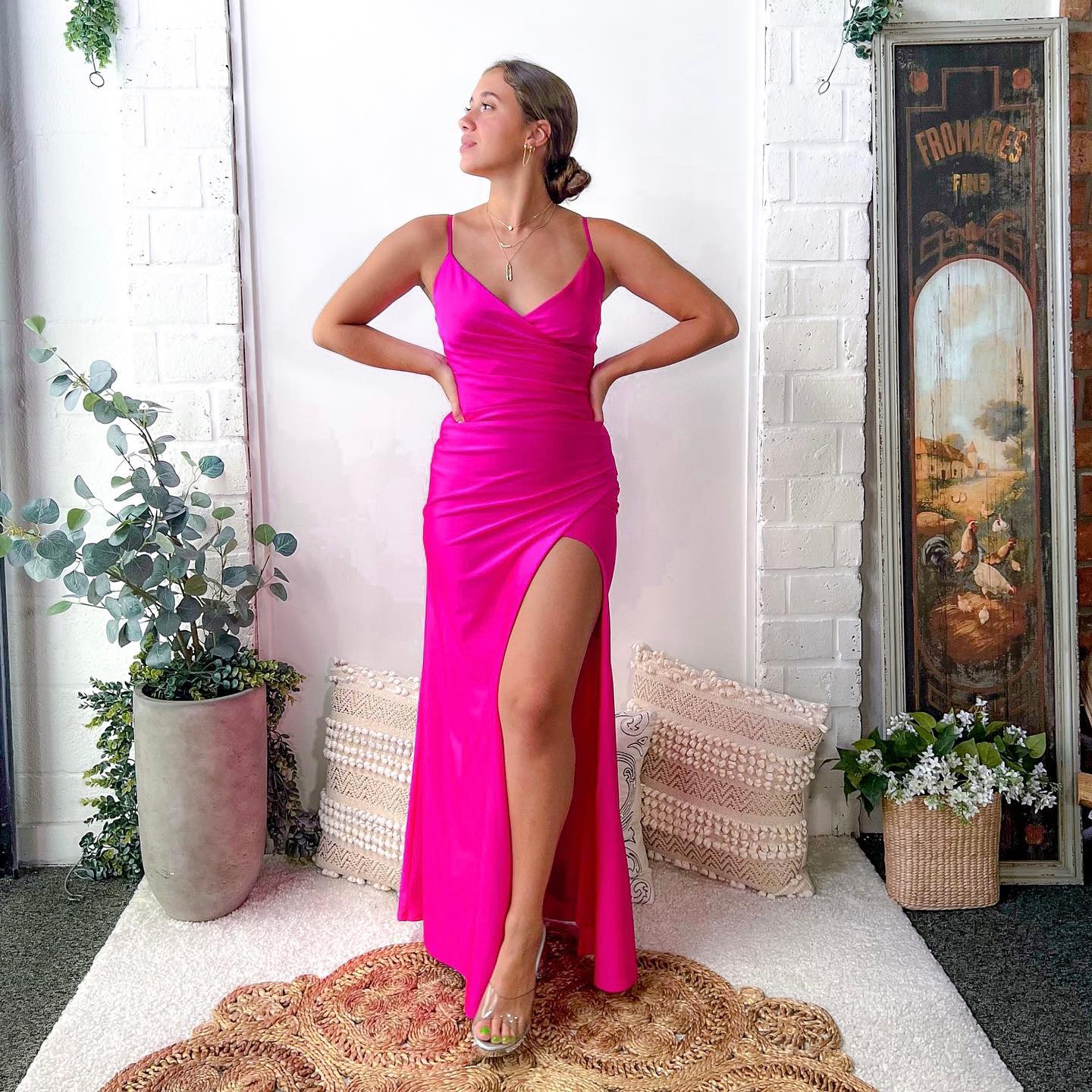 Shimmery Pinks
A basic glove and a floor length dress goes a long way in looking extravagant on a budget. Alternatively, if you're into mini silhouettes, you can go all bold and sparkly like Anne Hathaway, who donned the Valentino dress for the eponymous label's Haute Couture show. The peplum crop top and mini skirt combo, paired with a wide belt and 6-inch heels were all dipped in the signature valentino pink.
A shimmer was also casted by actor Elly Hae Jin, wearing a custom Valentino dress for Luxury Magazine, previously also worn by Gigi Hadid. Hae Jin styled the bubble dress with a contrast of a white Valentino handbag from the Valentino PP Collection.
Barbiecore Madness
Nothing speaks more Barbie than Valentino Pink, and it is after the collection launch that Barbie came in trending again. Famously known for her role as Harley Quinn, Margot Robbie's fans await her upcoming 'Barbie: The Movie', starting alongside Ryan Gosling as Ken. Both the movie and the collection created a win-win situation for each other with the uniform color.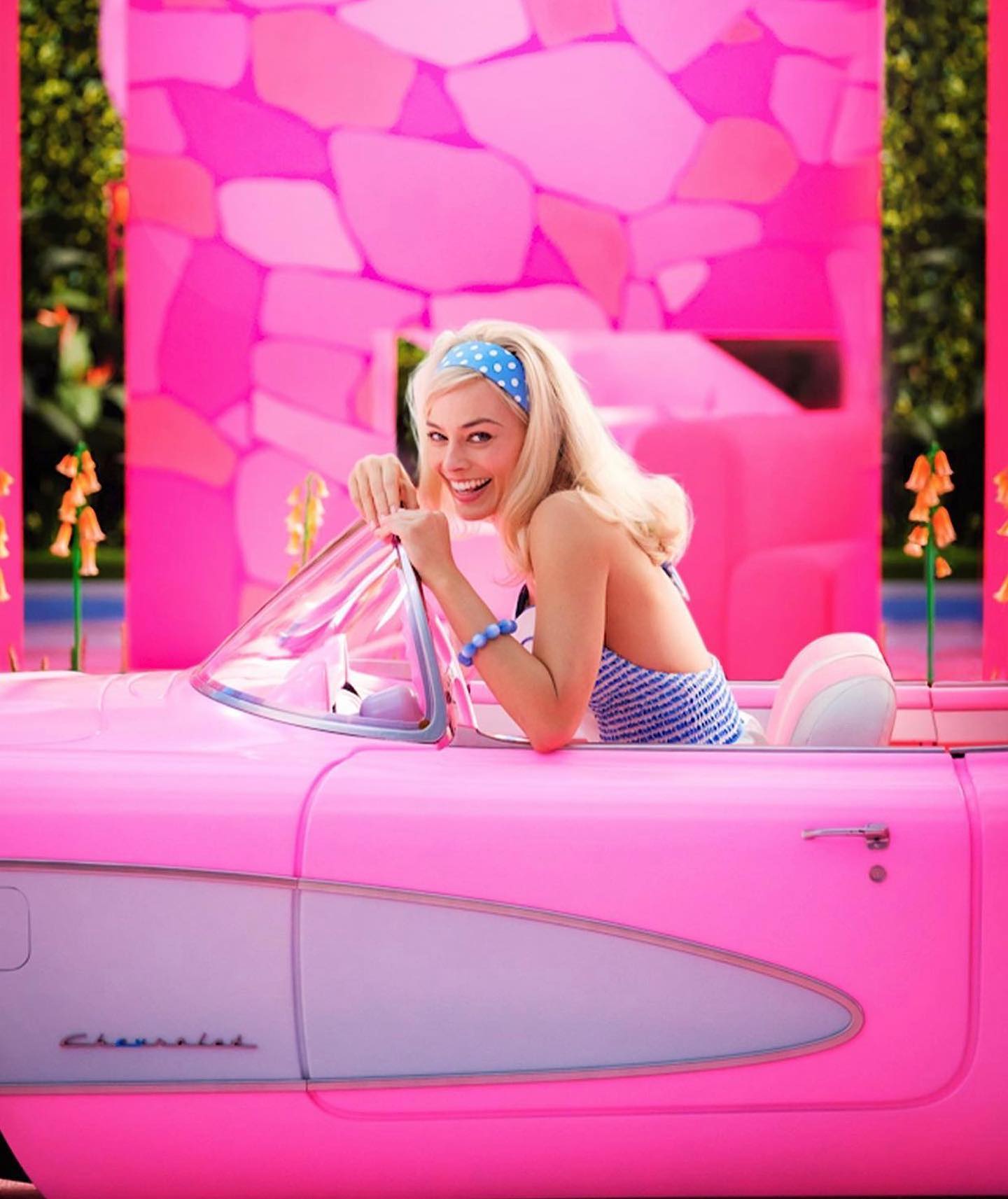 In general, Barbiecore has gained momentum with the rise of the color pink and the repeated narratives of femininity being explored by the media. While the ultra-conventional femininity of Barbie was shunned just a few years ago, it is gaining its well-deserved limelight by being called as one of the aspects of femininity, mentioning how one type of femininity is superior than the other. If you ask us, this is the most positive form of Barbie we will witness since its establishment as the ultimate glam doll.
Frequently Asked Questions
What are other colors symbolized with fashion brands?
For a long time, Valentino itself was defined by the flame red defining passion and love of Valentino Garavani, who believes in dressing beautiful women. That said, the addition of pink is a bold move on the brand's part to completely shift the narrative to invite a more inclusive and diverse fanbase. Prior to Valentino, Zara has been defined by its vibrant greens and Tiffany with its patent turquoise seen all over its brand campaigns.
Why is such a specific shade of pink chosen by Valentino?
Pierpaolo Piccioli mentioned that Valentino pink suits us all, quote "Everybody enjoys eccentricity". The particular shade has its own Pantone name now, hothouse pink. Its name suggests the bright. Bold and eccentric appeal of the color.
Why did Pierpaolo represent its collection with pink?
"When you see only pink, you get them." Picciolo told Vogue in an interview. By building uniformity with just one color in his complete collection, he wanted to shift the focus on the models wearing the outfits and not the other way around, which is the usual norm.