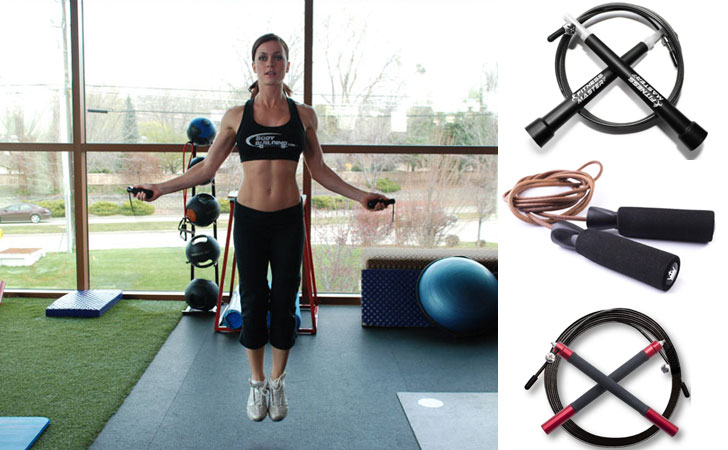 Jump ropes can be a transformative addition to your exercise collection. Jumping rope for just twenty to thirty minutes per day is an intense cardio workout that can help you burn hundreds of calories and develop strength in and tone your legs, butt, and arms without having to use fancy machinery or even go to the gym at all. Plus, you can watch television, listen to music, or even read while jumping rope to make the time seem to fly by faster and help you forget you're even exercising.
Keep reading the following jump ropes reviews to learn about the top rated best jump ropes you can buy.
10. Core Cardio Fitness Equipment Jump Rope
If you're an experienced jump roper, you can probably pinpoint one of the most annoying jump rope challenges: tangled rope. No matter how carefully you try to store them, many jump ropes just have a tendency to tangle up in knots that take time you don't have to untangle when you want to use your rope.
Say goodbye to tangles and knots with this special cable jump rope from Core Cardio Fitness Equipment that is completely resistant to any kinking. The smooth, thin cable with ball bearing handles allows you to spin the rope smoothly at a high speed without worrying about tangles during use or storage. Also this is a great jump ropes for kids.
9. Survival and Cross Premium Quality Jump Rope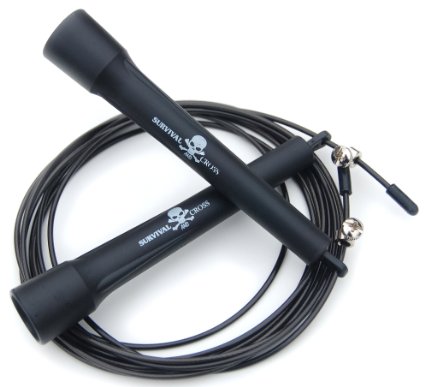 If you're an advanced jump roper that has a lot of experience with jump rope cardio and want to test and advance your skills, it can be difficult to find a jump rope that meets your more experienced needs.
This jump rope from Survival and Cross might just be your solution. It is designed specifically for professional use by MMA fighters, boxers, and other athletes who put in long hours of jumping rope to train for their sport. Lightweight, solid, and high-speed, this rope is perfect for you if you want a rope that can withstand long cardio and conditioning sessions without wearing out over time.
8. 321 Strong 

Plastic Crossfit Jumprope
Speed ropes: Some people jump rope steadily to get in some moderate cardio. Other people love the thrill of pushing themselves to jump as quickly as possible and even achieve some legendary double-under jumps with their trusty rope.
If you want to be a high-speed jumper, look no further than this special crossfit rope from 321 Strong, which is designed specifically to accommodate super high speeds with its durable, smooth braided steel wire rope, long cable, and plastic handles with comfortable foam grips. The handles even have a ninety-degree turn capability that turns smoothly at incredibly high RPMs.
7. 321 Strong 

Aluminum Crossfit Jumprope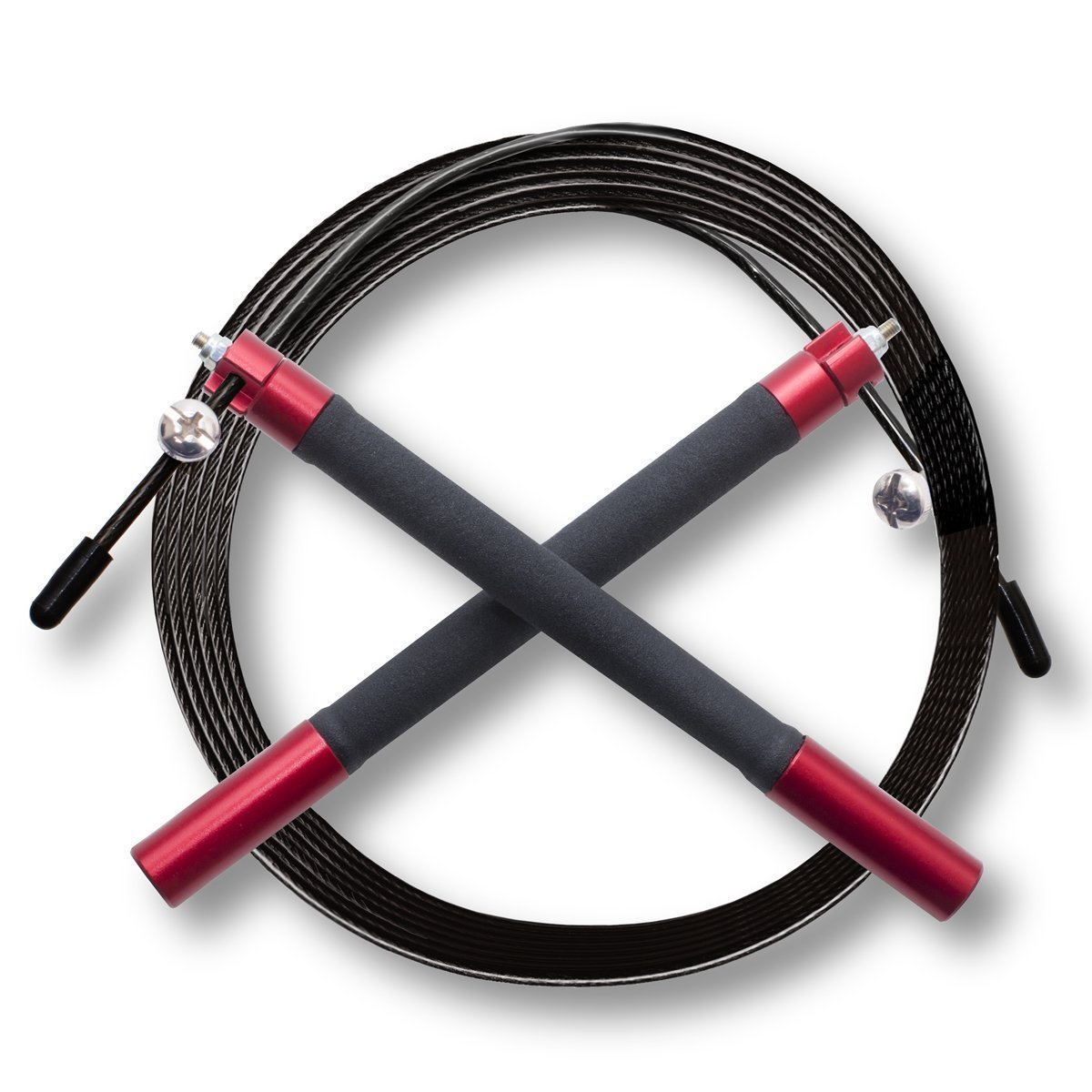 Tall women know that jumping rope isn't a fun, easy cardio activity when you keep hitting your head on the rope every time it goes around. Trying to duck your head under a jump rope that's too short for your height is uncomfortable and can lead to painful neck and back strain that you don't want.
You no longer have to worry about jump ropes that are too short for you with this 321 Strong rope that features a massive eleven-foot cable that is fully and effortlessly adjustable so that you can create a length that is customized for your unique size. The aluminum, ball-bearing handles of this high-quality rope are also extended to comfortably fit hands of any size.
6. Kinzi Jump Rope
Quality is key when it comes to investing in a jump rope that will work well for your cardio workout needs. Jump ropes that are of the highest quality will be more durable and last for a much longer amount of time than inferior ropes.
High-quality is the perfect word to describe this Kinzi jump rope: it is crafted from special German milled steel cabling with a PVC coating that allows you to jump at very high speeds without experiencing friction. The rope also has a lifetime warranty that allows you to get your money back or receive a replacement product if yours does not live up to its durability claim.
5. 

Benran Jump Rope – best jump ropes for beginners
High-speed ropes that allow you to jump for an extended period of time at a very high speed without tangling, knotting, or feeling uncomfortable in your hands can be hard to come by. Not many ropes are built to withstand cardio rope workouts that combine speed with endurance.
This is not the case with this Benran rope, however, which is formulated with heavy duty PVC and super-speed ball bearings that are both durable through long workouts and smooth enough to accommodate high speed jumping. Its grips are crafted from high-quality foam that keeps them comfortable in your hands for long periods of time without hand fatigue.
4. Limm Jump Rope
You can find high-speed ropes, durable ropes, lightweight ropes, etc., but it can be a real challenge to find a rope that does it all. If you plan to use your rope frequently or even daily for intense, extended cardio workouts, you really do need it to do everything at once.
This Limm jump rope is one of the few highly versatile ropes that is capable of doing it all. It is lightweight, easily adjustable, portable, ergonomically designed for comfort, and features premium ball bearings to increase speed and prevent tangling.
3. Naturalico Jump Rope – best jump ropes for workout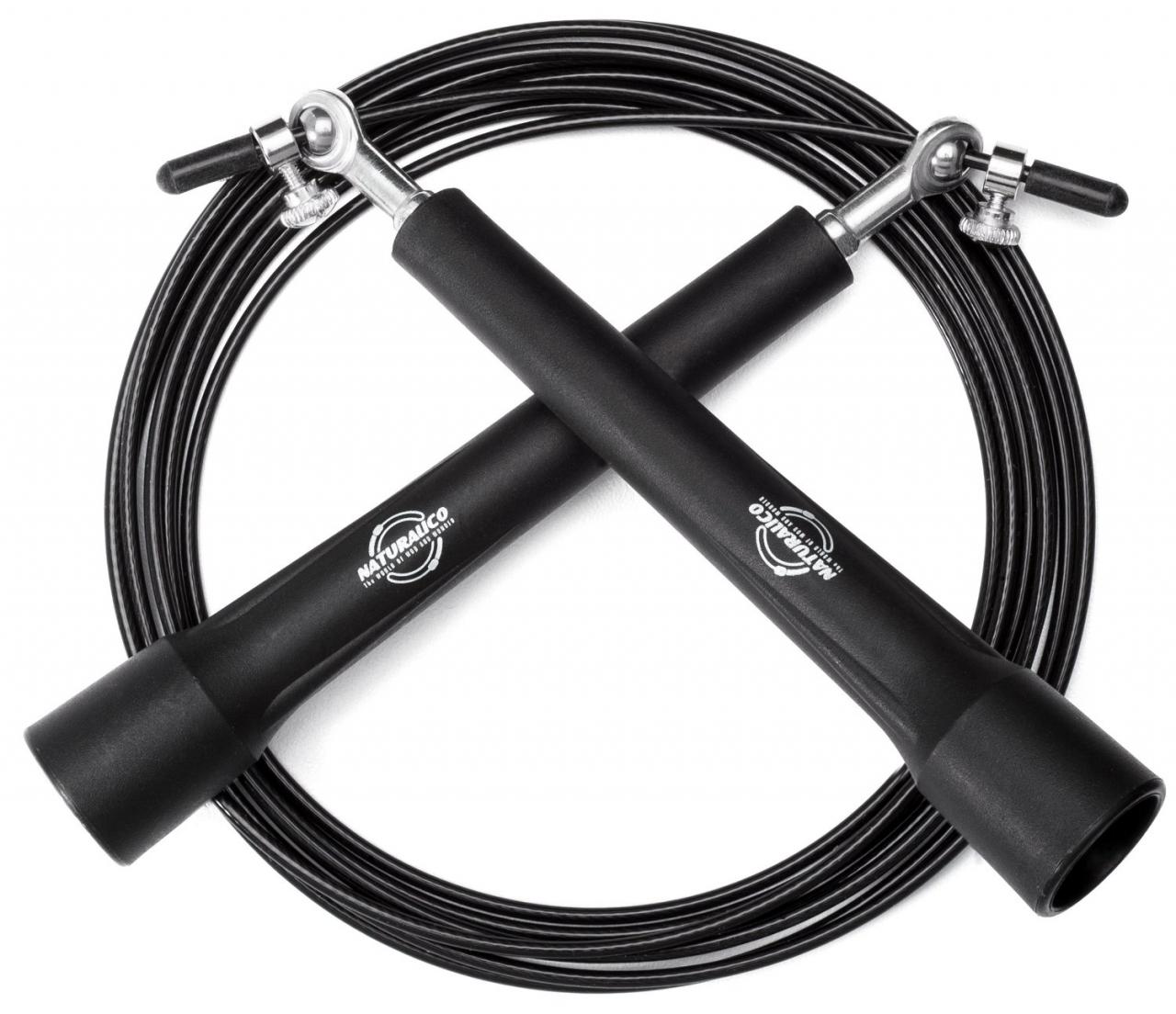 Ever wondered what kind of top-quality ropes the real pros use to complete their athletic cardio and conditioning training? You can bet that cheap, inferior formulation is no part of these professional ropes.
This Naturalico jump rope mimics the ropes that professional athletes use in terms of quality and durability. It is formulated without plastic and features a durable, smooth cable rope and top-quality metal ball bearings that help the rope turn quickly and easily without friction.
2. King Athletic Jump Rope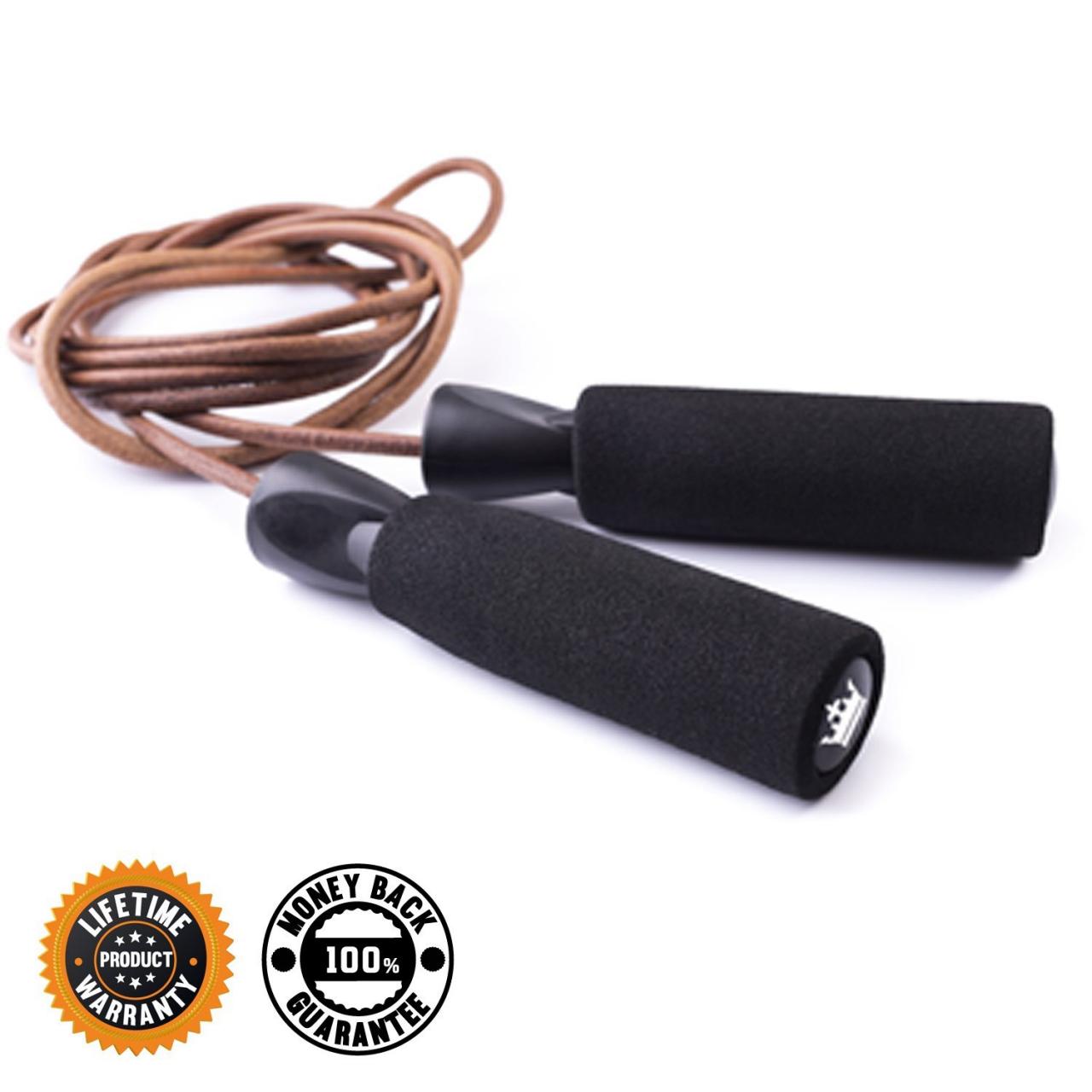 This is one of the best jump ropes for fitness. Jumping rope doesn't just help you fit your daily cardio into your schedule. It also helps you build muscular strength and endurance to tone and shape your body–if you have the right rope, that is.
The right rope when it comes to jumping for strength and body shaping is this jump rope from King Athletic, which is crafted specifically for durability and effectiveness in helping you build up your stamina, endurance, and speed that can help you develop core strength and muscle tone. It is formulated with high-quality leather and super-speed ball bearings to ensure smooth, fast rotation that will get you toned up in no time.
1. Fitness Master Jump Rope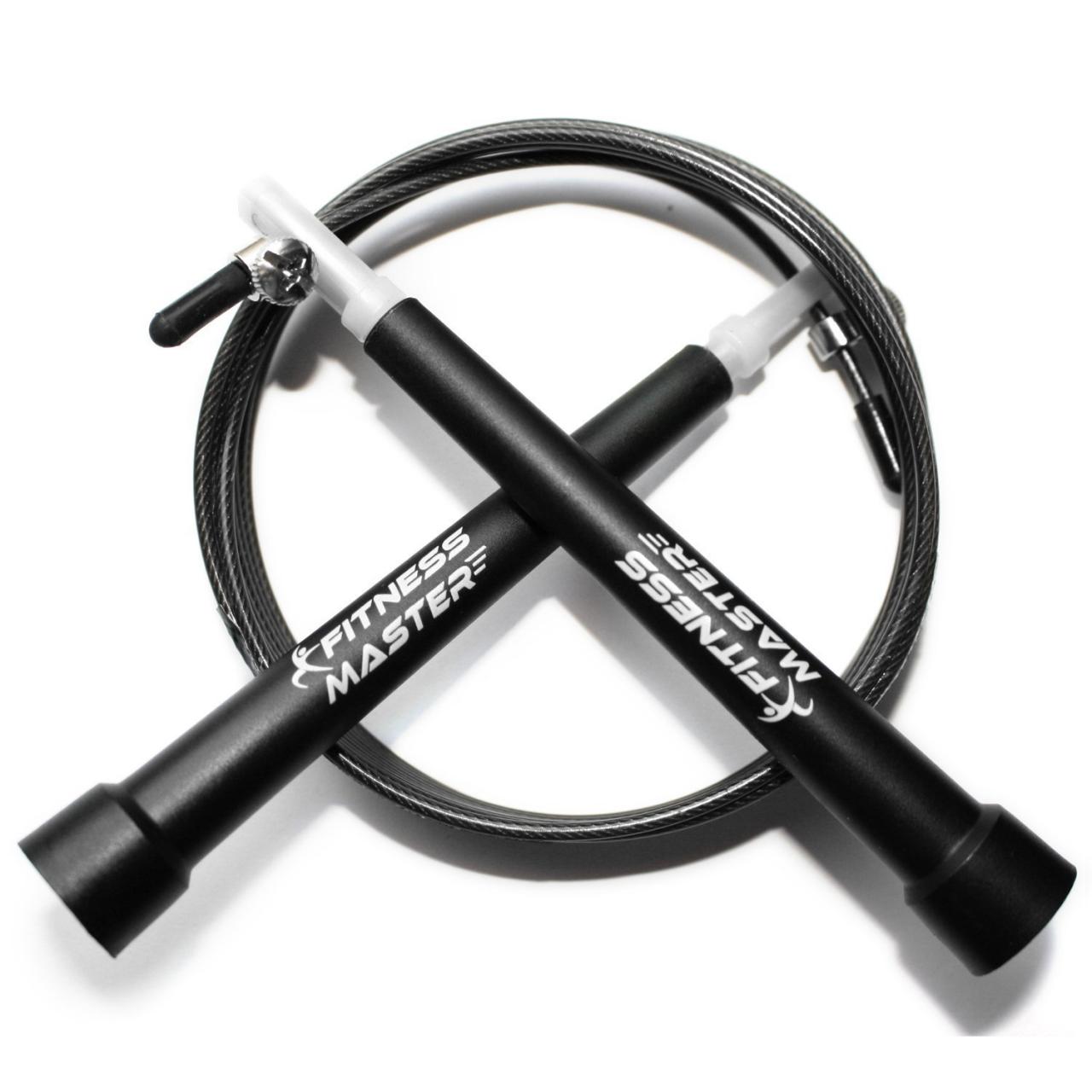 Premium Quality – Adjustable, Best for Crossfit, Double Unders, Speed, WOD, MMA, Boxing & Fitness Training – Includes Carry Case, Spare Screw Kit & Workout Guide – 100% Lifetime Guarantee – You might know that jumping rope is a great form of cardio and strength training exercise, but it's less likely that you know exactly how to approach jumping rope in order to get the most out of your unique workout.
If you purchase this rope from Fitness Master, all of your questions will be answered. The lightweight, adjustable, smooth high-speed jump rope comes with an included workout guide that teaches you exactly how to use you durable rope in different exercises to maximize your workouts every time.
Jumping rope is a great way to fit your daily cardio into your busy schedule without hitting the gym or even leaving the comfort of your living room. If you're in the market for a jump rope to start your new cardio routine, use this post to find some of the best jump ropes available.