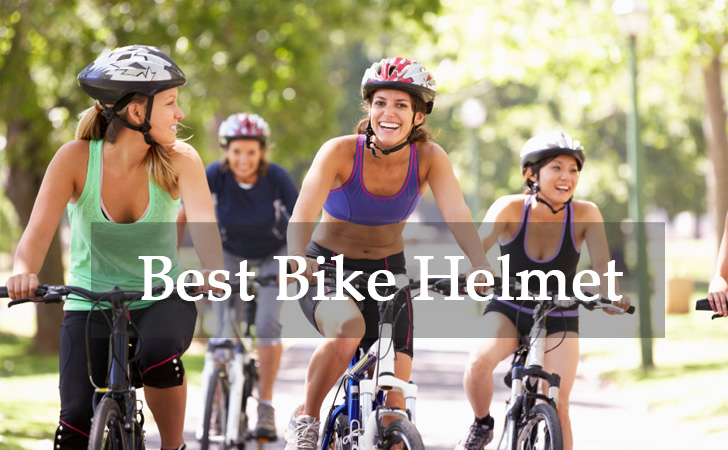 8 Best Adult Bike Helmets for Commuter, Road, Mountain
Last year alone, more than eight hundred people died in the United States while riding their bike. Riding your bike down the street might not seem like a life-threatening activity but, in the wrong situation, it can be. That's why wearing a bike helmet is extremely important. Bike helmets protect some of the most important parts of your body, such as your head and your neck. If you don't wear a helmet while riding your bike, you immediately put yourself at a much higher risk of getting seriously injured or even killed in the case of a collision or accident.
Beyond just wearing a helmet in the first place, it is important to wear a high-quality bike helmet. Some helmets are flimsy and weak and are unable to fully protect your head in the case of an accident. Before you buy a bike helmet, it is vital that you determine the quality of the helmet in order to make sure that it is able to sufficiently protect you when needed. The right bike helmet should cover as much of your head as possible in order to keep you safe at all times, even in the event of an unexpected crash.
Read the following Bike Helmet reviews to find the most popular Commuter/Road/Mountain Bike Helmets brands and buy your favorite one, most of these Bike Helmets are available on the market.
8. Gonex Adult Bike Helmet – Adult Bike Helmet, Cycling Road Mountain Helmet with Safety Light, Adjustable 58-62cm, 24 Integrated Flow Vents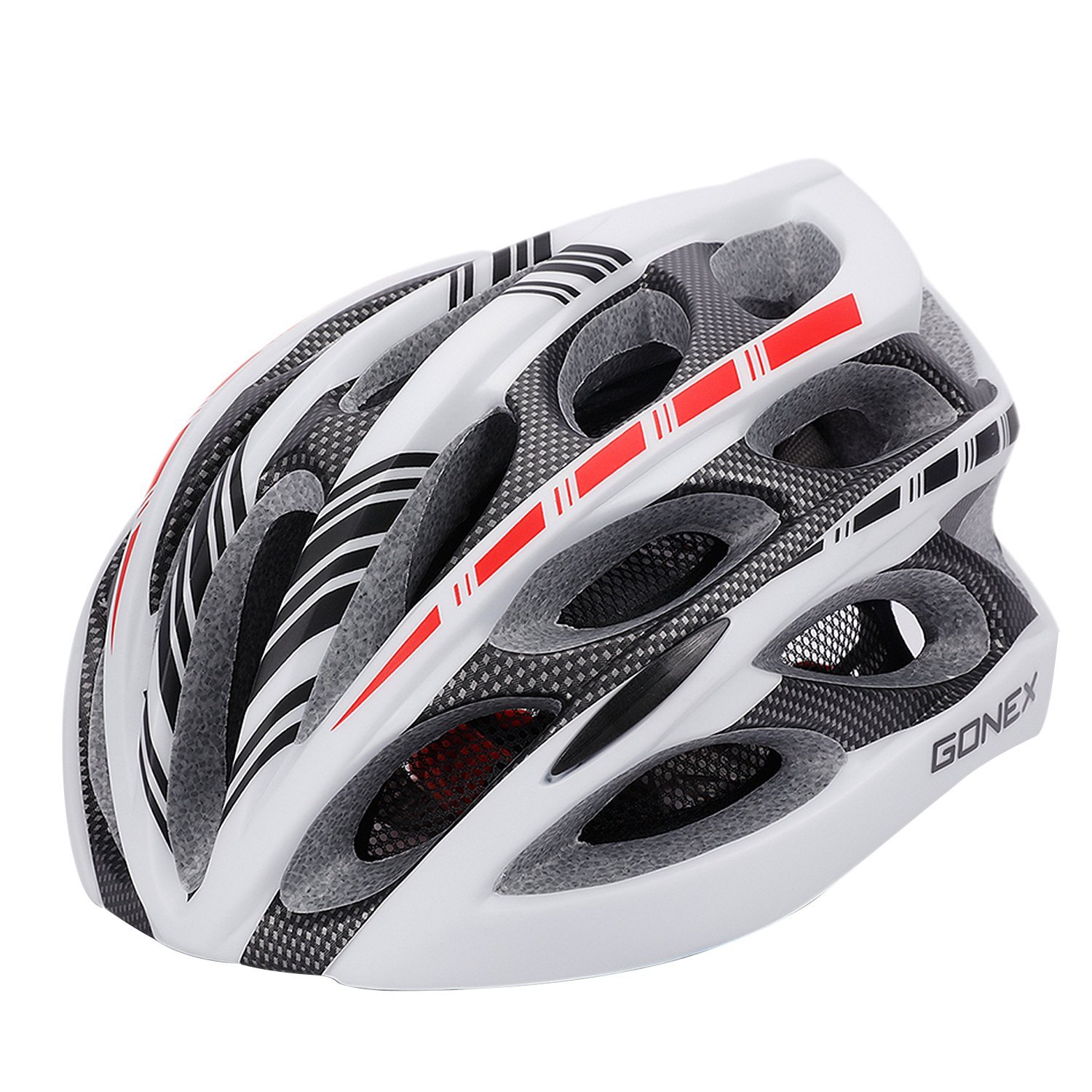 This bike helmet is designed to fit the heads of most adults. It includes a comfortable cushion on the inside with a lining of high-sided article velvet. This design increases the shockproof capabilities of the helmet that help protect your head in the case of a collision. The inner part of the helmet features high-density foaming that is molded to fit snugly around your head.
Despite the extreme protection this helmet provides, it is also breathable and comfortable. It includes twenty-four independent flow vents that let air circulate throughout the helmet. This added feature helps keep your head cool and dry even if your ride your bike for a long period of time.
7. Bern Bike Helmet  – Summer Helmet with Flip Visor
This helmet features innovative zip mold liquid foam technology. This construction allows the helmet to maintain a light, thin design while still offering ample protection to you when your ride. The helmet is extremely easy to adjust so that you can effortlessly ensure that it fits as well as possible for maximum safety. It is adjustable with a Crank Fit dial that quickly tightens and loosens the helmet around your head.
Available in many different colors, including green, black, white, blue, gray, and more, this helmet is sure to fit in with your style. It also includes a built-in visor on the front that helps protect your face from harsh elements like sun and wind while you ride.
6. Bell Bike Helmet – Bell Segment Multi-Sport Helmet
This heavy-duty helmet is the perfect choice for hard-core riders who ride extremely quickly or often find themselves on dangerous terrain. It is fully compliant with all BMX standards, so you can feel free to wear the helmet while riding a dirt bike or electric bike as well as your regular bike.
The helmet features a hard plastic shell that provides your head with all the protection it needs and deserves. It also includes eight separate vents that keep your head cool at all times. As an added bonus, the helmet comes in more than fifteen different colors and styles. It is even available in two different finishes (matte and glossy) depending on your style preferences.
5. Bell Women's Bike Helmet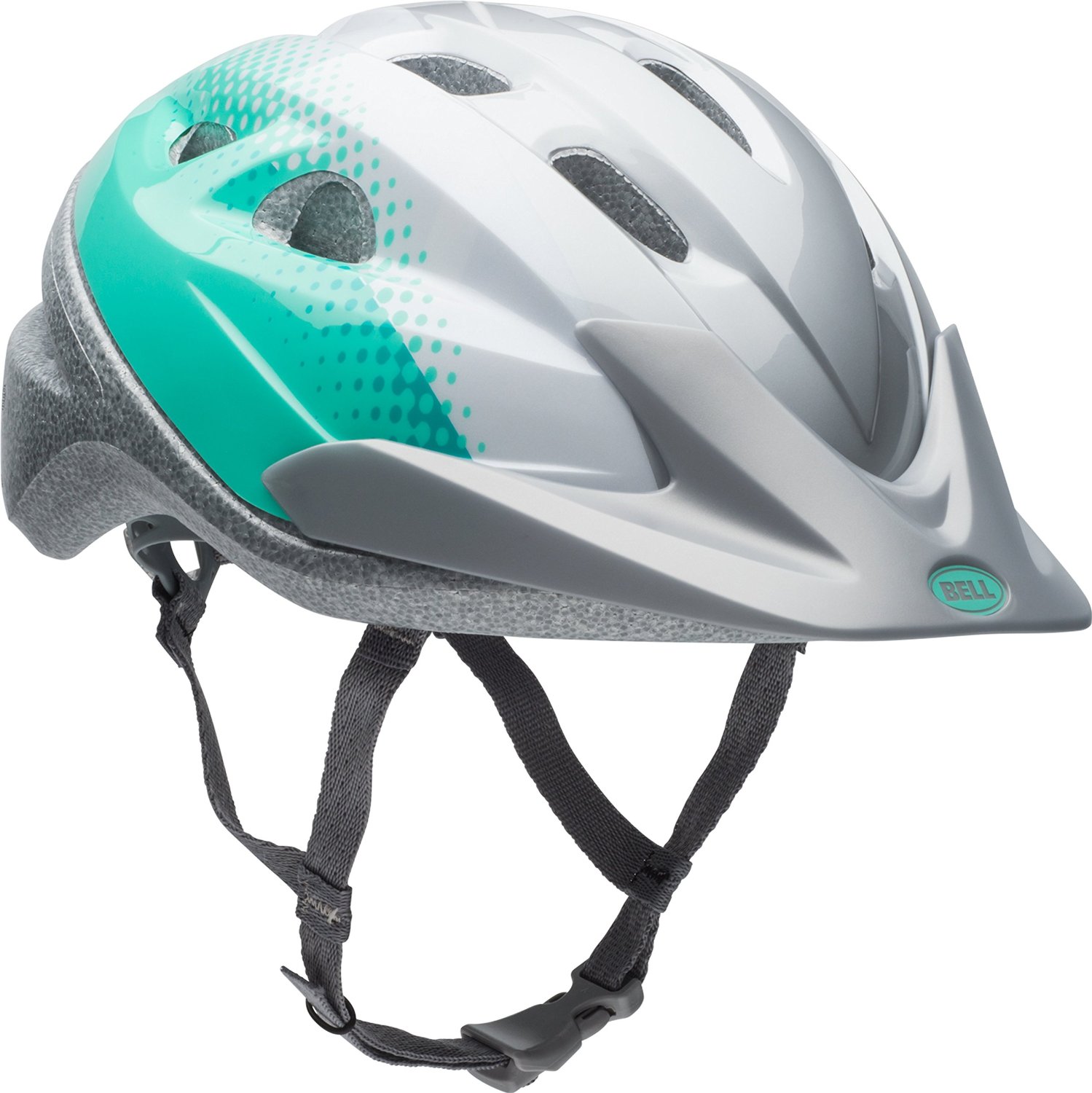 This helmet is designed specifically for adult women; it fits heads between the sizes of fifty-four and fifty-eight centimeters. You can easily adjust this helmet all by yourself in order to make sure that it fits securely around your head for maximum protection. It is also equipped with a special pinch guard that prevents your skin from getting pinched while you buckle your helmet.
Available in many bright colors, the helmet comes in mint, emerald green, pink and purple, and more. It features sixteen cooling vents in the top of the helmet for increased comfort while riding. The helmet also includes a built-in visor that protects your face from sun, rain, wind, and more.
4. Triple Eight Bike Helmet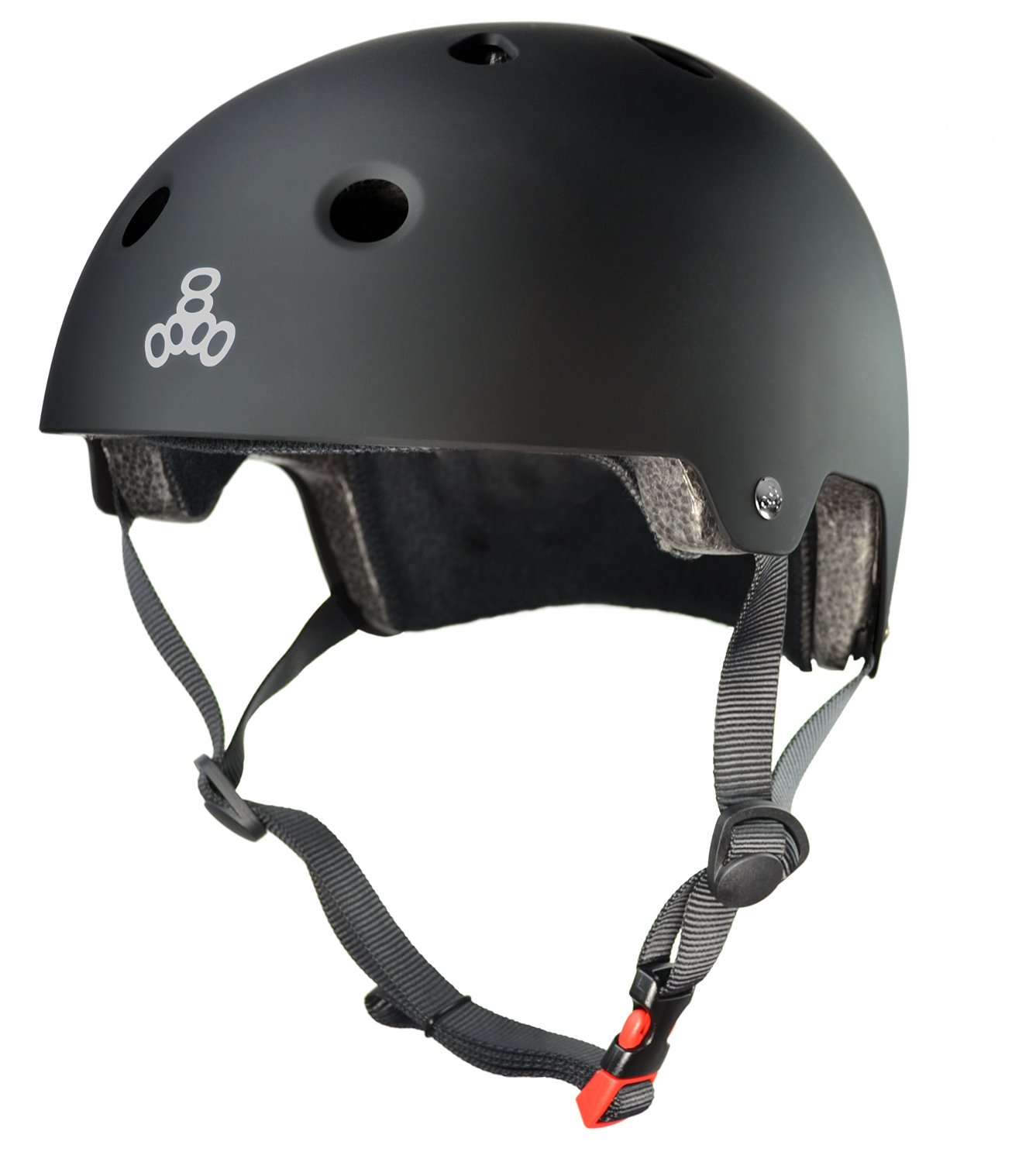 This helmet complies with an abundance of official safety standards, including the U.S. Safety Standard for Bicycle Helmets. It is designed specifically to protect your head while your ride your bike. However, the helmet is very versatile and can be used efficiently for a variety of other outdoor activities as well, including skateboarding, roller blading, and more.
For maximum protection, the helmet includes a hard outer shell and a polystyrene liner that keeps your head cushioned and sufficiently protected in the unfortunate case of a collision or other accident. It also comes with two sets of fit pads so that you can make sure you get the best fit for your head. Plus, the helmet is available in many different colors, including bright blue, gold, gray, green, purple, orange, and many more.
3. Razor Youth Bike Helmet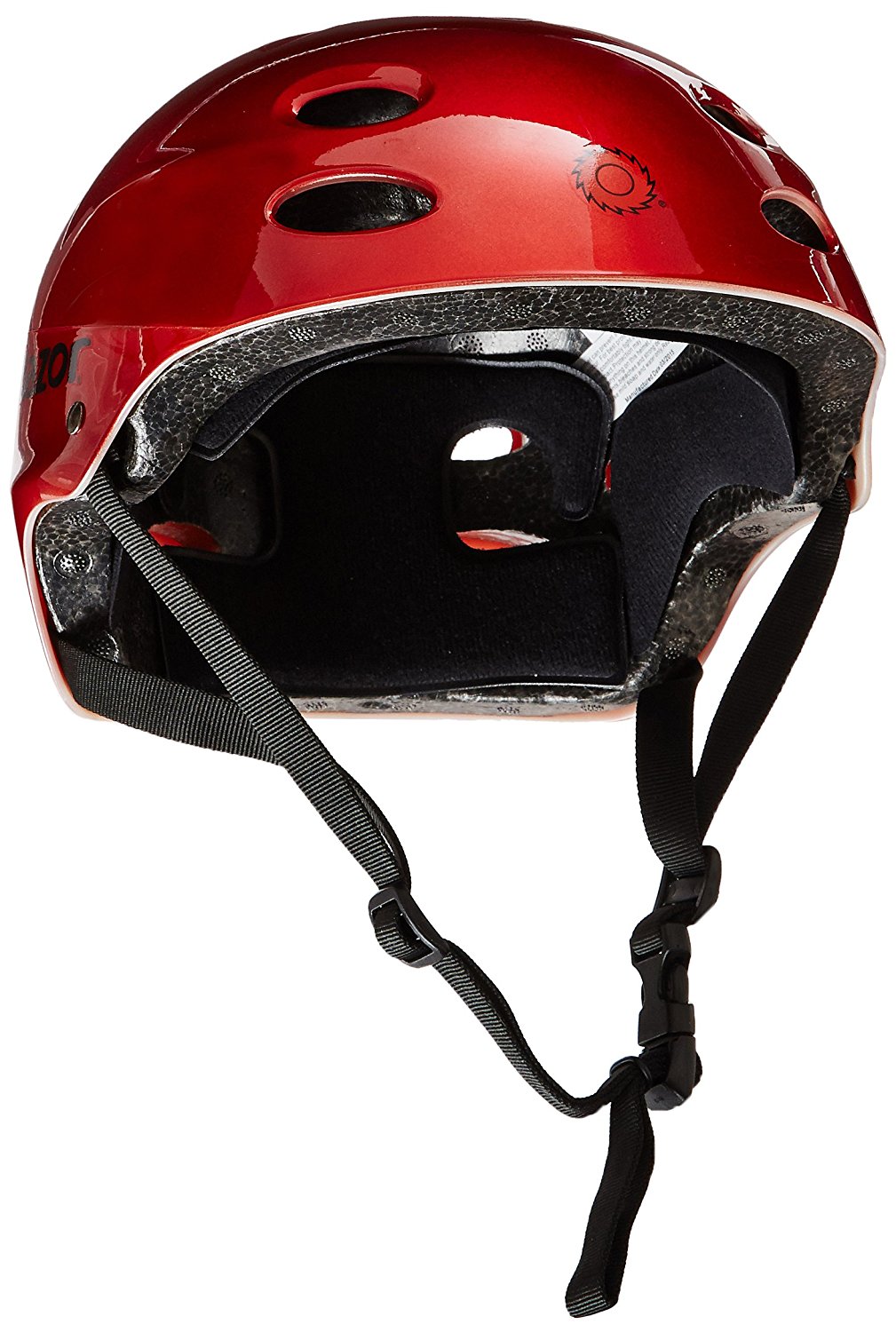 Kids love to ride bikes just as much as adults do, if not more. Because of the fragility of their heads and their tendency toward increased collisions, it is essential that child bike riders be sufficiently protected while they ride their bike.
This helmet provides ample protection for youth riders. It features ergonomic interior padding that feels comfortable and provides protective cushioning to your head. Kids can put this helmet on and off themselves with its simple side-release buttons for fastening and adjusting. The helmet also includes seventeen vents on the front and sides in order to keep your head cool, dry, and comfortable.
2. Giro Bike Helmet – Giro 2014 Revel Cycling Helmet
This helmet is designed for the versatile and adventurous bike rider. It is light, portable, and vented enough to act as the perfect helmet for bikers who pedal slowly along the surface streets. It includes twenty-two cooling vents that are guaranteed to keep your head cool and dry as you ride.
However, the helmet is also durable and protective enough to be worn by more hard-core bikers who prefer to ride as fast as they can on rougher terrain. It features a hard polycarbonate outer shell and a foam liner. The shell protects the helmet from damage in the event of a crash, while the liner absorbs shock and keeps your head protected at all times.
1. Schwinn Adult Bike Helmet – Adult Micro Bicycle black/grey Helmet
With a dual fit design, this bike helmet is fully adjustable in order to fit your head as securely as possible. It features twenty-one vents that are integrated into the body of the helmet and moisture-wicking pads to keep your head cool and dry even on the hottest days.
The helmet includes webbing that is very easy to adjust to help you achieve the most comfortable fit possible for your head. It comes with a built-in visor that keeps the sun, wind, or rain out of your face to ensure a more comfortable, pleasant, and safer ride.
You should never compromise on the quality of your bike helmet. Getting the right bike helmet that fits securely is vital to your safety. Without a high-quality helmet, you put yourself at a much higher risk of getting injured in an unexpected crash. With the right helmet, you can feel at ease knowing that you've done everything you can to maximize your safety.