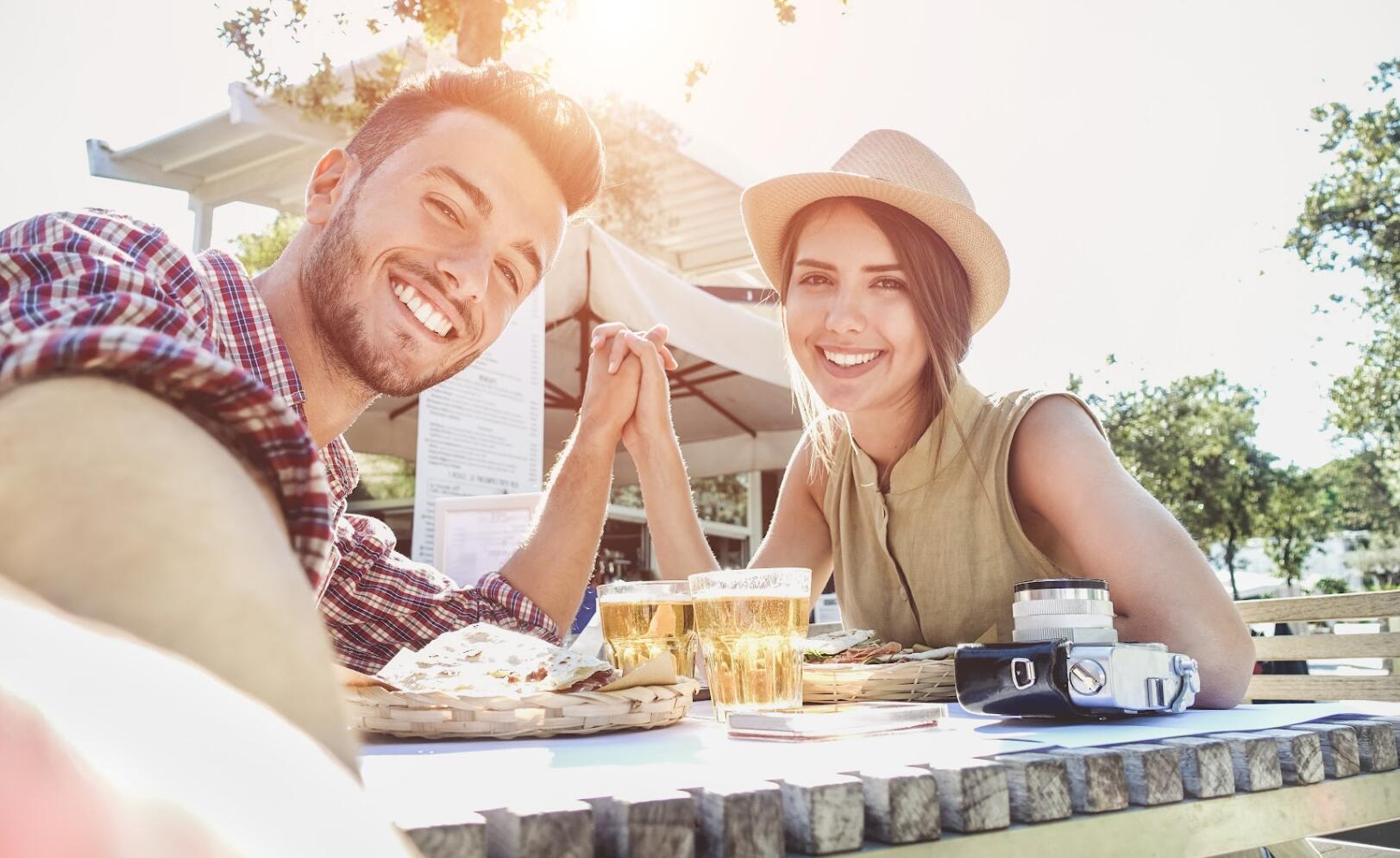 If you're just testing the water or have already fallen head over heels with your special someone, it's always a good idea to enjoy a romantic date together. Such a memorable time allows you to get to know the other person better while sipping some alcoholic beverages or tasting some delightful dishes. If you're dating in a romantic city such as London, there are many unique spots and exciting places to bring your other half.
The beautiful city of London offers so much more than its scenic views. Whether you intend to share a brunch meal, expensive dinner, or talk over some coffee, there are many romantic date restaurants ready for you to explore and enjoy.
Here are some romantic date restaurant ideas to make you feel even more in love with the city of London and, hopefully, with your date too.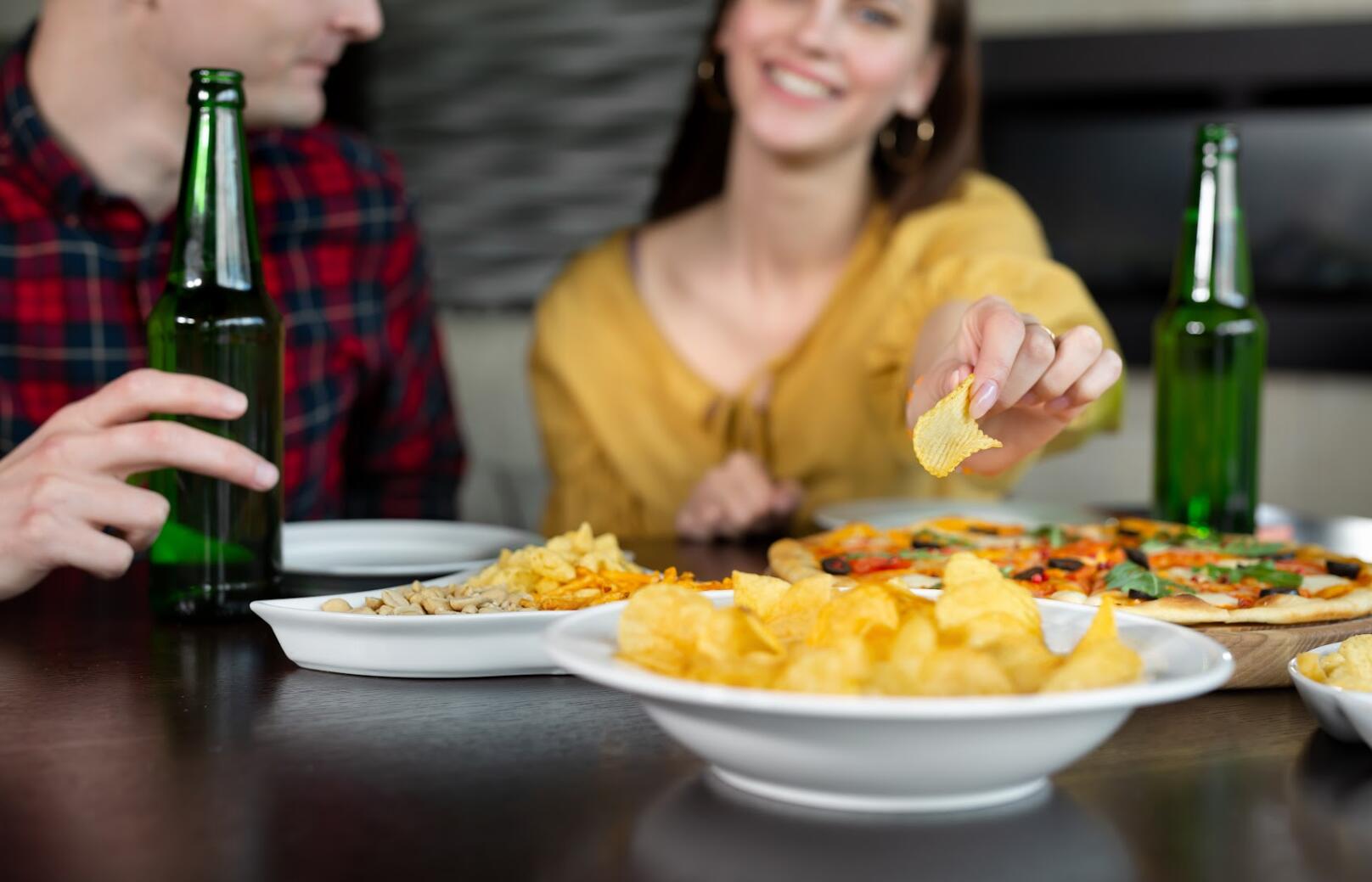 1. Hit Up A Romantic Restaurant At London 
Going to a romantic dining spot in London means there's a lot of love in the air, with candlelight and live music. There are many stylish restaurants and many more good places to eat. While some spots boast the perfect aesthetics, ensure to choose the ones that serve delicious food. Or better yet, find the best dining choice that offers the best of both worlds.
Consider finding the best dining options from the following famous dining locations in London:
Belgravia has so much to offer to both world-weary tourists and hungry Londoners. You can find one of the restaurants in Belgravia a great place to date and dine because they offer one of the best foods. London's most exclusive and affluent district provides endless options for a late lunch, a leisurely dinner, or an early morning breakfast.
If you prefer a more luxurious dinner date, you'll never go wrong in choosing to head over to Mayfair. You can imagine serving lobster on top of dazzling seafood towers and popping Champagne corks. This scene will probably be the same, though, for your date when you tell them you're heading to Mayfair.
Several restaurants have put their all into improving their looks, feel, and food. You can taste the freshest and high-quality ingredients at Mayfair, which will indeed wow your date. This is a perfect romantic dinner avenue if you want to have the best date night ever.
There's more to Camden than street food. You can head over to this famous area in London if you and your date would love to try out different cuisines. Camden Town has always been known for its nightlife, so if you plan to have dinner instead of lunch, this is the best romantic place to go to. Perfect for a wide range of budgets, many restaurants in this area offer a wide range of noteworthy foreign cuisines. However, you can also spot some authentic London burgers here if you and your partner are down for it.
2. Go To A Speakeasy Bar 
The speakeasies were places where alcohol was sold and consumed secretly. Jazz music was played as patrons dined, socialized, and danced. Although this was a drinking den, it's a unique way of spending a romantic night with your loved one. Enjoy inventive cocktails, smooth jazz, and vintage decor at these bars that will bring you back to the Prohibition era. Chances are your date will enjoy how unique the settings are in speakeasy bars. Check out the speakeasies in London that will transport you back to the 1920s.
Give your date a taste of a speakeasy experience at some of the best speakeasy bars in London. Some locations are underground or hidden to give that authentic speakeasy vibe. You can enjoy a romantic date night in this creative place, so choose one that offers delicious food and staple cocktails. You can ask or observe what kind of dishes your date would love to have in advance to determine which speakeasy bar is most ideal. And remember to incorporate a style must-have for your next drink date.
3. Enjoy Some Coffee Time Together 
An alternative classic date idea is to sip over coffee while chatting with your date. Visit one of the uber-cool coffee shops in Shoreditch and spend some time chatting over coffee. This is a famous area around London, and your date will surely enjoy the laid-back atmosphere.
It's pretty hard to beat London's coffee. More and more coffee shops have sprouted here and there in recent years, and some coffee quality is prime and worth trying. Some of their beans are supplied by the top roasters in town. Cafés like these dominate the London scene, seeking inspiration and beans from around Europe and across the pond. There are many coffee drinks that they probably offered in these diverse coffee shops. If your date prefers coffee and some light snacks instead of a heavy meal, you can choose to spend a romantic date night in a coffee shop. 
4. Eat Your Heart Out At Camden Market 
Exploring Camden Market for a date might be a bit excessive. But people say it's a must-do, so why not give it a try. You can ask your date before meeting and see whether they want to explore Camden Market.
There are many things to do in Inverness Street Market, including dining at street food stands, shopping at Buck Street Market, and exploring Inverness Street Market. While it's packed during weekends, you can go during the non-peak hours on weekdays. You can make the night most romantic while splurging on some delicious food stall dishes together, sharing the same plate and drinks. This is how you can have fun and get to know your date better.
The claimant of the title of London's most famous market – the Camden Market is several smaller markets lining Chalk Farm Road and Camden High Street. Over 99,000 people per weekend visit Camden Market, an eclectic mix of the counterculture (much like Camden itself), street food eateries, and independent vendors selling artisan products.
Conclusion
Spending a romantic date in the restaurants and dining options listed above will surely make you and your partner enjoy the time together. It's ideal to do your research beforehand or, better yet, ask your date about their preferences, so you'll know where to bring them exactly. It'll help to read reviews from previous diners and learn what dishes and beverages are specialties of the restaurant.