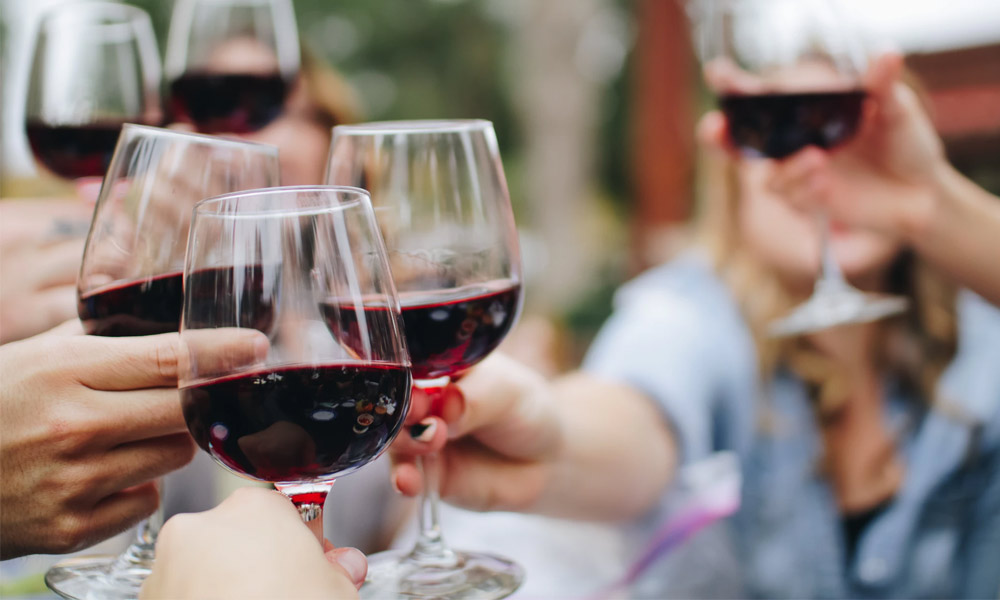 Here comes the sun. Or not. As restrictions lift and new bars and restaurants open their beer gardens and outdoor setting once again, it's time to be prepared for all weathers. Whether it's rain or shine, there's no reason why you can't be turning heads with your next outdoor drinks date outfit! We have collated five of our own style must-haves for your next big event, that will leave you looking flawless and most importantly keep you warm and toasty for a long night outside.
Read on to find out why learning to love layers and embracing a striking new pair of boots could be your saving grace this spring.
1. Paperbag Trousers
If you're looking to become the master of both style and comfort, look no further. We have you covered. Paperbag waists are in and here to stay this summer. With a stretchy waist and a sinched style, pair these trousers with your favourite heels and embrace timeless elegance.
Better still, these trousers are perfect for all style occasions. Whether it's that bottomless brunch that you can't wait to demolish or a corporate lunch date with the boss, this wardrobe essential can be dressed up or down and transform your outfit for the better!
2. Learn to Love Layers
It's no surprise that layers may be the saving grace of this season's fashion trends. With restrictions only currently allowing outdoor seating in your favourite pub or restaurant, it's time to wrap up warm if you want to last the whole night.
Layers, however, don't need to mean a lack of style. If you've brought that new balloon sleeve top that you desperately want to show to the girls, here's how you can secretly layer without ruining your style.
It's time to bring out cami tops, nude coloured tights and full-body bralettes for the ultimate undercover layering technique. By layering strappy tops over full-body undergarments, before placing your desired look on top, enjoy drinks out without hiding under the puffer coat. Better still, for a summery approach to long layers, invest in neutral long sleeves jumpers that can be thrown under a stylish shirt jacket for a casual yet comfortable nighttime outfit.
3. Go Mad For Accessorising
If you're hidden under a coat in 10-degree weather, it's time to turn to accessorising to bring your outfit to life. Whether your investing in the new bold statement ring trend from TikTok or are looking to promote understated elegance with subtle, golden-toned, stylish frames, we have you covered.
It's time to focus on the hands. With most of us wrapped up warm, accessorising is important if you want to stand out from the crowd. Statement jewellery is back in this summer, so opt for brightly coloured rings and earrings to bring your look to life.
For those of you dreading their first professional dinner date post-covid, gold accents are also in if you're looking to add some timeless elegance to your workwear. Simply pair a minimalistic white or black shirt with dainty golden hoops and embrace ultimate professionalism.
4. Bring Back The Boots
Yes, you read that right. It's time to dust off those winter boots and those fabulous knee highs and start styling them for your next outdoor drinks date. Not only are they perfect for keeping your feet warm in chilly temperatures, but a statement pair of boots can also transform your outdoor look!
The bolder the better this spring! We have seen brightly coloured boots rocking the high street in hot pink to iridescent yellow. If you're looking to add an edge to a dark coloured pair of trousers, sneak on a cheeky pair of fluffy socks, zip-up those boots and prepare to rock this warm yet wonderful style.
5. Prints Are In
Last but certainly not least, it's time to get excited about prints. From animal print to ditsy floral, all styles are accustomed to a dash of pattern to brighten up an original outfit. For a sunny spell, why not try a print bandeau with a pair of open flares, for a Gen Z twist on your afternoon drinks session!
Better still, if you're heading to the park for a more relaxed afternoon with a picnic basket, don't forget to throw on a ditsy floral dress and some sneakers for a preppy approach to an ideal spring date.
Whether it work drinks or a lunch date with your friends, don't let the weather stop you from having a good time. Embrace this year's contemporary yet practical spring fashion trends, ideal for heading back into the post-pandemic world in style.