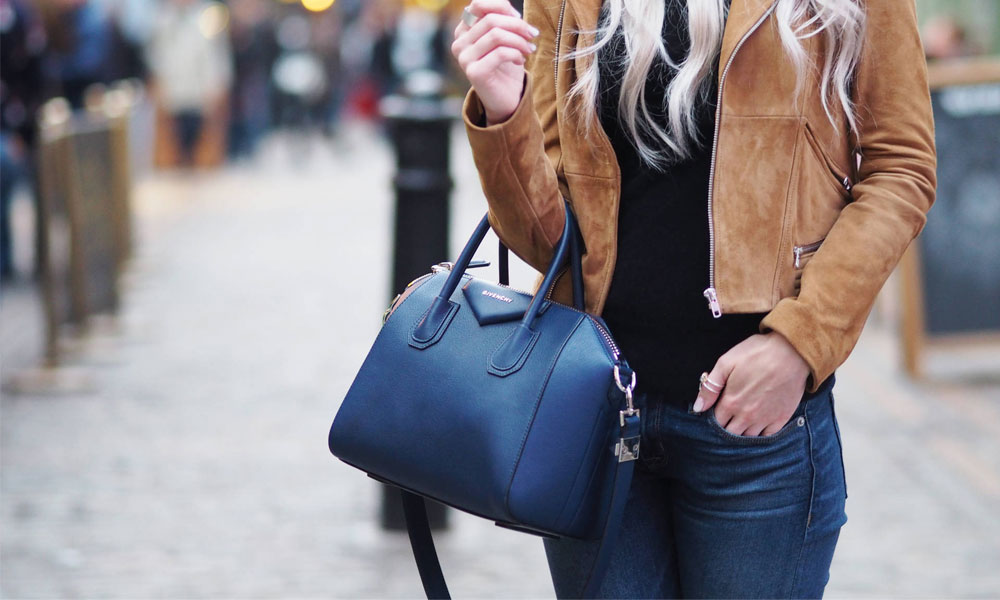 Women's Designer Handbags
A woman's purse is her most essential accessory. Scarves and jewellery are frivolous, but your handbag carries your entire life inside it. If you're like most women, leaving the house without your trusty handbag means leaving your keys, wallet, lip balm, and all kinds of other daily necessities behind. Considering how important your handbag is, it's worth indulging in a top-quality bag that will stay by your side for years to come. After carrying out the same bag for a while, it's natural to get attached to that bag and rely on its unique pockets and compartments to organize your on-the-go belongings. Having to switch your favourite handbag frequently can feel like losing the comfort of an old friend. With that in mind, durability is an extremely important feature to look for in a purse. It's also a characteristic many cheaper, lower-end purse unfortunately lack.
Beyond its functionality, your handbag is an important part of your personal style. It provides the finishing touch for all of your everyday looks, so investing in an user-trendy bag from a high-end designer ensures a stylish finish for any outfit you wear. Investing in a high-quality luxury handbag is not a decision you're likely to regret anytime soon. While these luxury accessories are definitely costly, it's impossible to put a price on the comfort, confidence, and satisfaction that comes from having a long-lasting, glamorous handbag at your side.
10. 

Coach Christie Carryall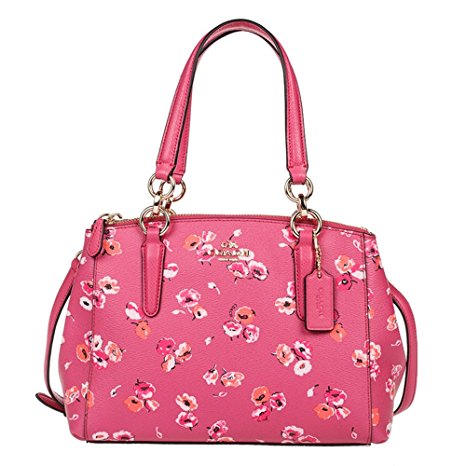 Function meets fashion with the Christie carryall handbag from Coach. This roomy bag features several multifunction pockets, including a zippered inside pocket and a pocket designed specifically to hold your cellphone, to conveniently store and protect your daily essentials. It is also constructed with both two shorter straps and an adjustable longer strap, so you can choose to wear it at your side, on your shoulder, or as a cross body bag.
Crafted from genuine crossgrain finished leather, this high-end bag is durable and top-quality. Light golden tone hardware detailing adds a polished finish to the carryall. Christie is available in more than fifteen different colors and styles, ranging from pure black to a bright pink floral print, to meet your unique style preferences.
9. Coach Reversible PVC City Signature Tote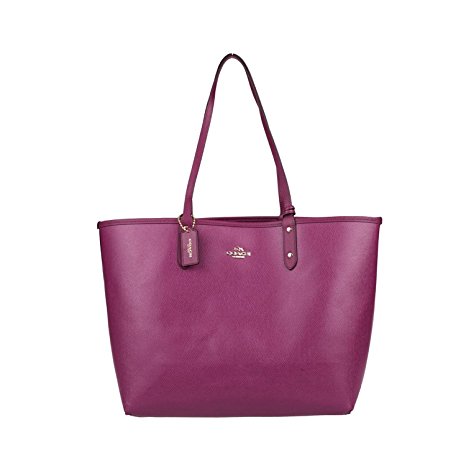 Get two handbags in one with this large reversible tote from Coach. The bag is available in multiple colors and patterns, each of which easily reverses to reveal a second color or pattern on the inside.
The design of this durable fabric tote is very stylish and simple for convenience and ease of use. The bag has no lining and no inside pockets because it is reversible, so it comes with an attached zippered pouch to make sure everything you carry with you is organized and easily within reach. Roomy and versatile, this tote complements almost any outfit and is guaranteed to fit your everyday essentials and more.
8. Eric Javits Ami Handbag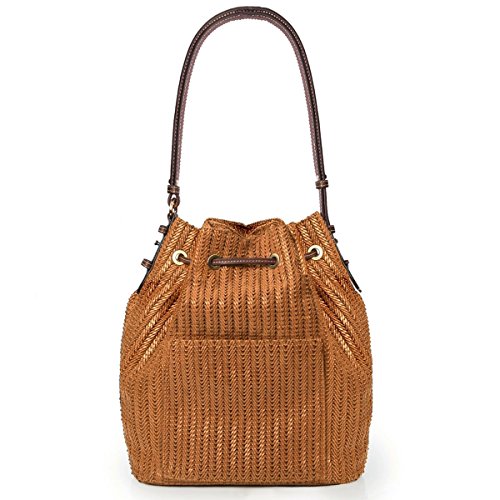 This unique Eric Javits bucket bag is guaranteed to turn heads in the best way. Its exterior is a detailed chevron weave that gives off a natural bohemian vibe and pairs effortlessly with a wide range of outfits. Antique brass hardware detailing adds a glamorous finishing touch.
The bag features a drawstring closure adds to its chic, boho finish and makes opening and closing the bag quick and easy. Its lightweight design ensures comfortable all-day wear, but its roomy insides and multiple pockets and compartments fit everything you need.
7. Eric Javits Cheri Handbag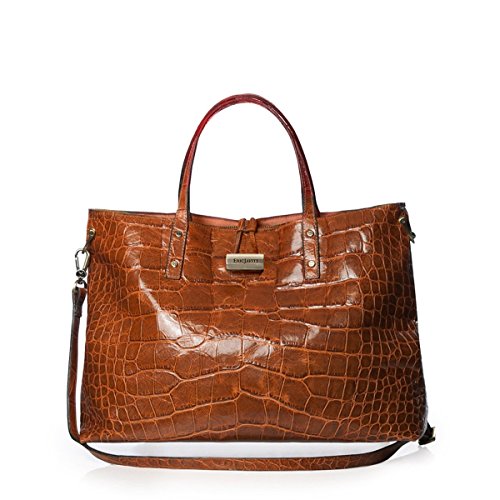 An embossed, shiny calf leather exterior gives a sophisticated finish to this signature handbag from Eric Javits. Antique tone hardware details and a unique toggle loop clasp add to its style and convenience.
The bag's design is customizable to meet your needs on any given day. It can be worn as a handbag, shoulder bag, or cross body bag. Plus, you can easily convert this versatile bag into a large clutch within seconds.
6. Latico Walker Cross Body Bag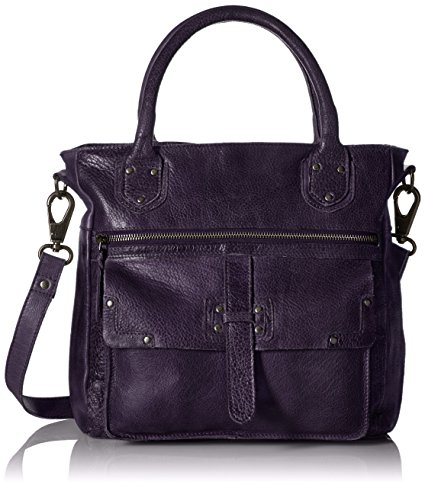 Become a master of organizing your on-the-go essentials with this functional cross body bag from Latico Walker. It features several multi-function pockets both inside and outside, including card holder slots, a pocket for your cellphone, and many more.
The textured leather exterior of this bag contributes to the carefree, down-to-earth finish of this classic everyday bag. Its detachable long strap gives you the option to wear it as a cross body bag, shoulder bag, or handbag depending on your needs and preferences.
5. Michael Kors Kip Bucket Handbag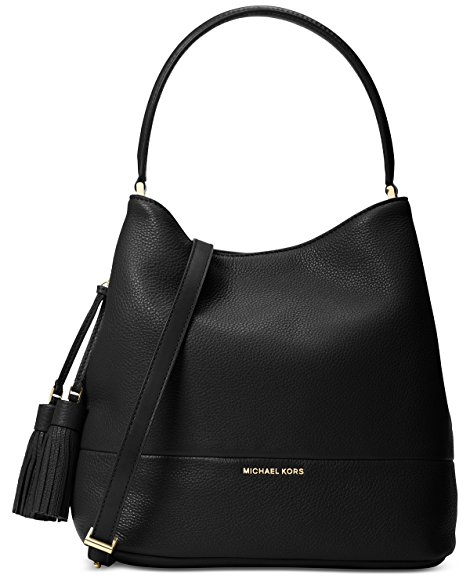 Genuine, quality pebbled leather gives a laid-back finish to this signature Michal Kors bucket bag. Gold-toned hardware adds interest to this classic black bag that complements any outfit.
Classy and simple, this bag is roomy enough to hold all of your essential belongings. It includes a convenient magnetic snap closure and multiple inner and outer pockets for easy access.
4. Maxwell Scott Bags Leather Cross Body Bag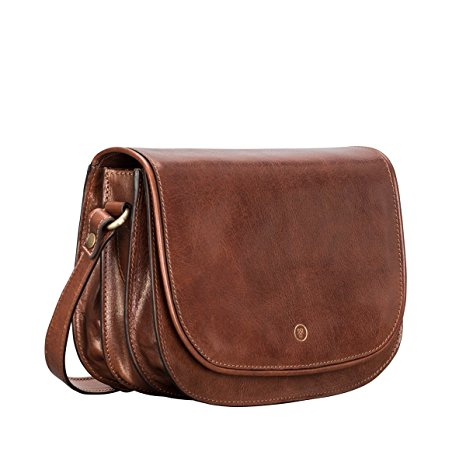 This Maxwell Scott cross body bag is the picture of professionalism. Classy and functional, it is an ideal choice for carrying with you to work or on business trips.
The bag is crafted from full grain Italian leather of the highest quality. It features multiple roomy inner compartments as well as zippered pockets both inside and outside for organization and to ensure protection for your belongings. This bag is available in shades of tan, dark brown, and pure black to complement your personal style.
3. Prada Black Tessuto Bowling Bag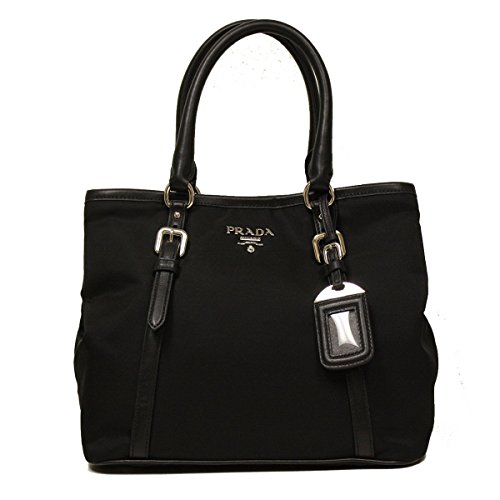 This Prada bowling bag defines elegance and sophistication. The classic tote is simple but stylish with quality that can be detected from a mile away.
Crafted from genuine soft calf leather with protective bottom feet, this bag is classy and durable. It features an adjustable and removable shoulder strap for versatility and a large interior that effortlessly fits all your daily necessities.
2. Gucci Bengal Shoulder Tote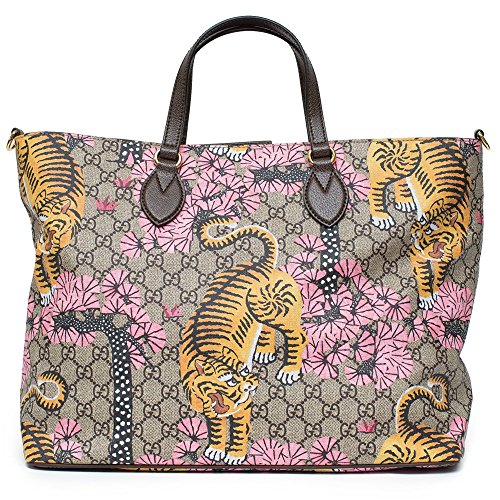 This bengal shoulder tote lives up to Gucci's renowned reputation for glamorous, high-fashion products. Its unique all-over exterior print, which features a jungle scene with pink flowers and regal tiger, gives it an enchanting, eye-catching finish.
Crafted from durable, high-end fabric with trendy genuine leather straps, the bag is both trendy and functional. It is designed to be a casual, stylish tote bag to help you organize and carry your essentials on an everyday basis.
1. Gucci Camelia Camel Soho Shoulder Bag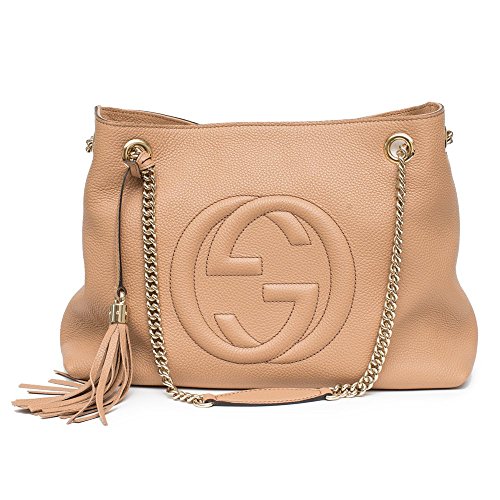 This shoulder bag from Gucci is a unique, blend of fun, functionality, style, and simplicity. Its down-to-earth, camel-toned design embossed with the classic Gucci logo gives it a laid-back yet elegant vibe. Gold-toned hardware, chain strap, and tassel adornment add a fun and trendy finish.
Crafted from genuine pebble leather, the soft tote is tough and durable to ensure its longevity. It also features a roomy interior with a zippered pocket to separate small essential that need extra security.
Live the lavish life every day by investing in your own luxury handbag that you can take everywhere with you. With one of these high-end handbags on your arm, you'll always feel glamorous and every look you wear will instantly become more striking and enticing.