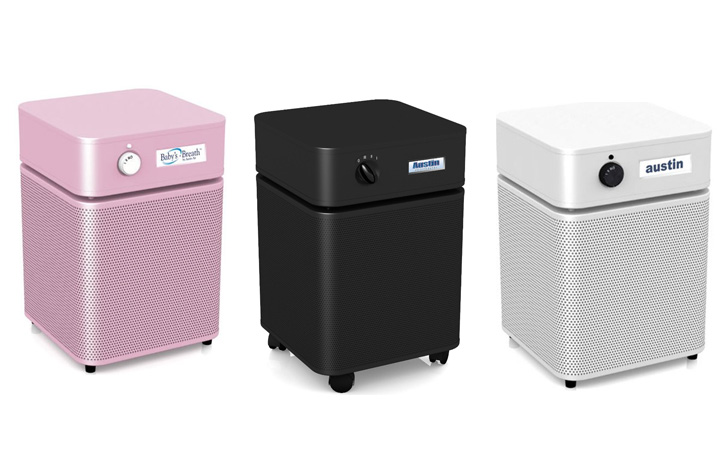 In our series, of reviewing the best air purifiers on the market we have prioritized finding an air purifier that works for everyone's special needs. Because of that we wanted to try to find the best air purifier that would eliminate smoke and the smell of smoke. (Also you can check the other Air purfiers reviews here, and the best selling air purifiers here.)
Smoke is one of the more challenging airborne's to remove because it clings on to not only the air but your clothing and everything around you. For this specific reason we knew the perfect air purifier to eliminate smoke would need to be authoritative and reliable.
In our opinion the best smoke air purifier is The Austin Health Mate HM450+ Black Air Purifier. The Austin Health Mate HM450+ Black Air Purifier is one of the very best air purifiers on the market due. Mainly due to its filtration system. It comes with a 4 stage filtration system that is powerful enough to remove even the smallest airborne in the air you breath. Here are a few other reasons this air purifier will get the job done correctly and why the impressive perks excuse the high price tag.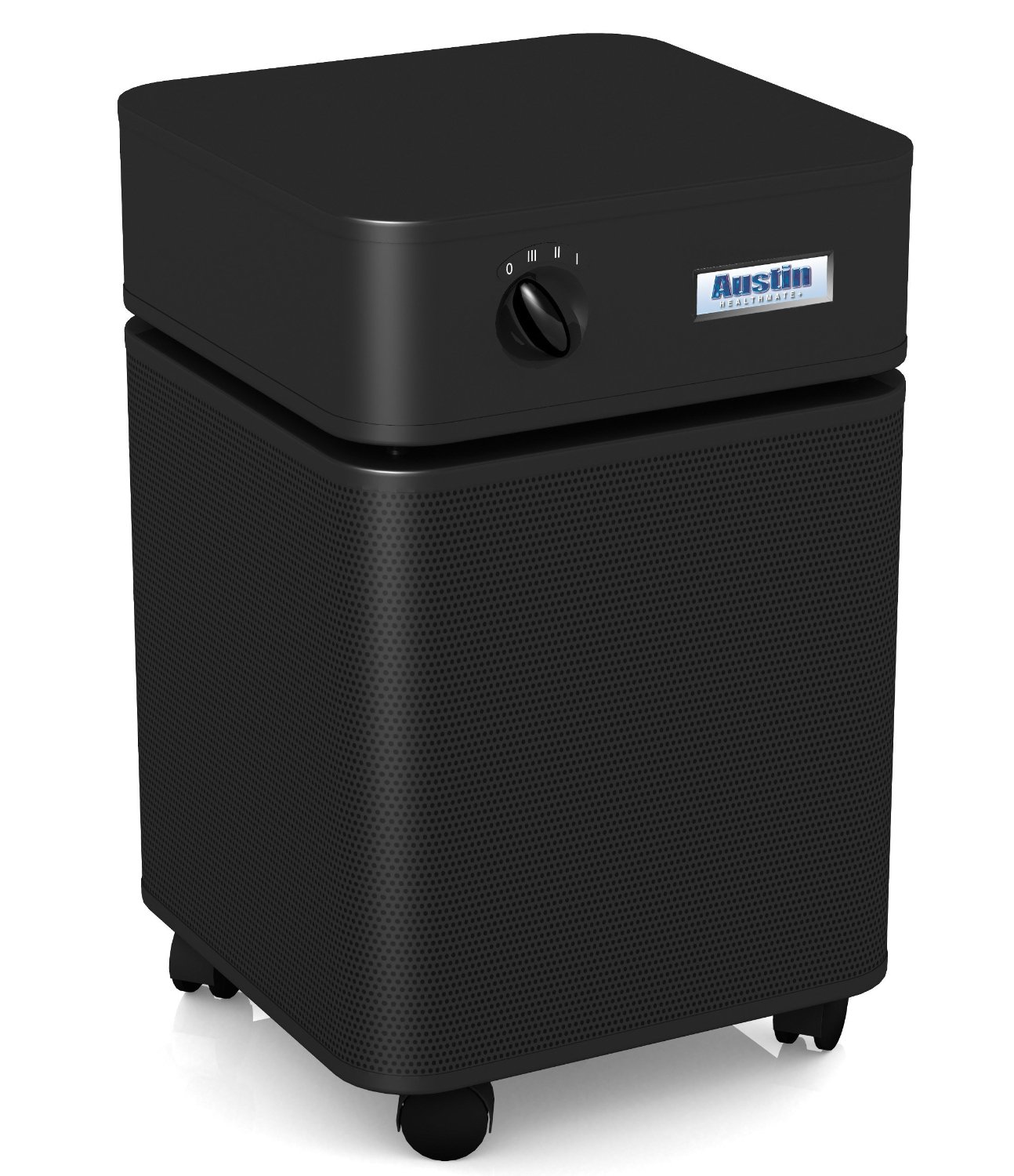 4 Stage Filtration
For me, this filters price tag became justified as soon as I saw the impressive list of specs and outstanding filtering capacity. The Austin Health Mate HM450+ Black Air Purifier comes with an impressive 4 stage filtration. This filtration is in a position to trapping 99.97% of particles larger than 0.3 microns in diameter. As well as 95% of particles larger than 0.1 microns in diameter. The HM450+ meets even the strictest standards meaning that it will remove most bacteria, viruses and allergens from the air.
The second and most, important component of the 4 stage filtration system is the activated charcoal/zeolite layer. The charcoal/zerolite layer employs the main components of adsorption. The 15 pound carbon/zeolite component is extremely porous. It is full of nooks and crannies to help trap even the smallest molecule in your air such as gases and odor.
Next are the two pre filter components that are designed to capture large and medium size particles. Particles such as dust, bits of hair, pet dander, pollen, mold spores and dust mite debris among many other.
Performance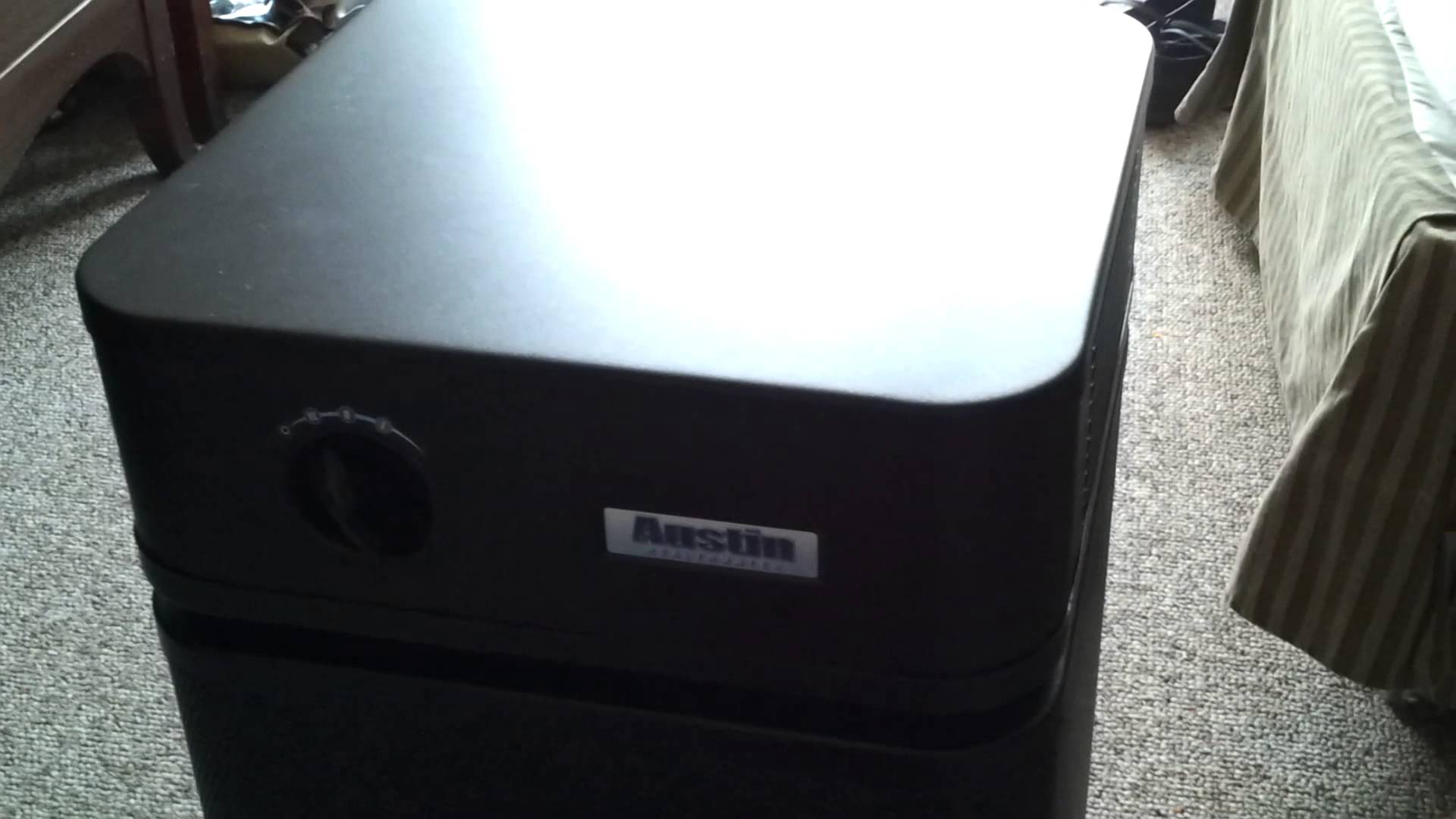 Apart from filtering, another area that the Austin Health Mate HM450+ excels in is its performance levels. A standard size model is capable of filtering 70-400 cubic feet of air in a single minute. Meanwhile, a junior size model is capable of filtering 50-700 cubic feet of air in a single minute.
Needless to say, you will notice a difference in your air almost immediately. For example, this air purifier is in a position to filtering the air inside of a normal 465 square feet home in 20 minutes.
Noise
Similar to most air purifiers, this air purifier has 3 existing settings low, medium and high. When the Austin Health Mate HM450+ is set on the lowest setting it is extremely quiet. In fact, it is so quiet many people have mentioned they often forget it is in the room. This makes it perfect for your bedroom when it is on the lowest setting.
In the highest setting the fan doesn't exceed 66 decibels which means it is no louder than a regular speaking voice. This is perfect for heavy polluted areas that you may have in your home. The build quality of this model also plays a huge role in the noise factor. It is composed of 22-gauge steel which means you will never have to worry about vibration or rattling noises.
Maintenance and Day to Day Use
One of the things I absolutely love about this air purifier lies in the fact that there is no need to put anything together. It comes assembled and ready for use right out of the box. The only thing you need to do is plug it in and you are ready to go. You only need to worry about the dial on this air purifier as that is what allows you to select which setting you would like it to be on.
If you are thinking of purchasing the Austin Health Mate HM450+ I would say place it at least 10 inches away from the wall or any other home decor you may have. The reason behind this is this air purifier gives you a 360 degree clean. You just want to ensure it is a little bit away from your wall so that it is able to clean your air probably.
Since this air purifier does have a permanent HEPA filter there is no requirement to replace it for 5 years. The process of replacing your air purifiers filter should only take a couple of minutes to do. Which makes maintaining it extremely simple. When it comes to everyday use, you want to make sure you vacuum the grilles to keep them free of dust. Other than that your unit will be good to go. This air purifier comes in 5 different colors and it has a 5 year warranty which is always nice to have when you purchase anything on the pricier side.
Final Thoughts
To conclude this review I would like to add that this air purifier is truly one of the most efficient air purifiers that money can buy. It gets the job done. With an extraordinary 4 stage filtration system that is extremely rare to find. It makes little to no noise and it requires little to no maintenance which is always nice.
The Austin Health Mate HM450+ is a nice addition to any home and will meet the requirements of even the most demanding users. Although, it is a little bit pricier it is worth every penny you invest in it. If you are interested in owning an air purifier the Austin Health Mate HM450+ is a great option to check out. Let us know below if you have ever tried this air purifier before and how did you like it.
(Also you can check the other Air purfiers reviews here, and the best selling air purifiers here on herstylecode.com.)