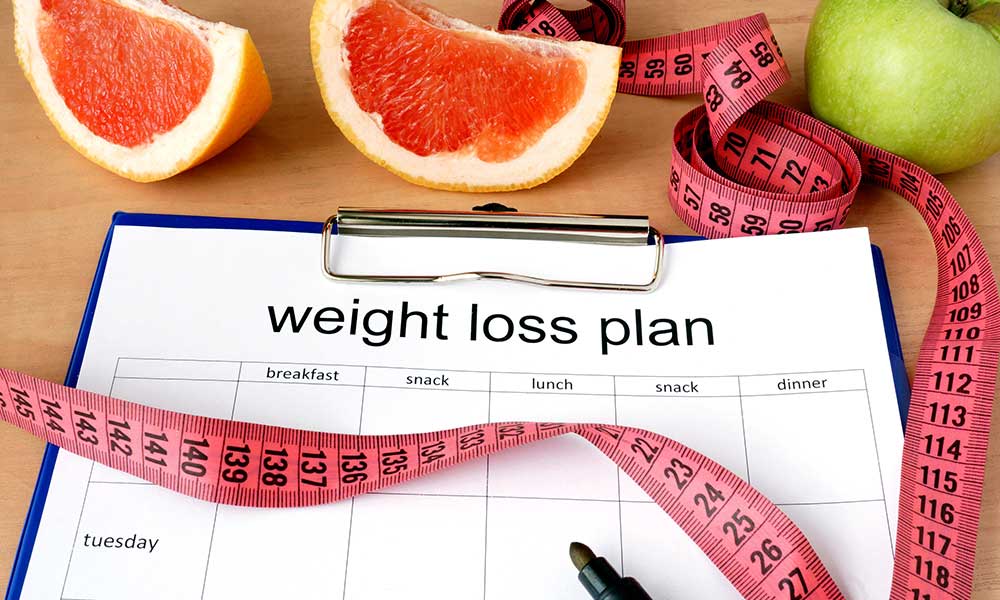 If you can't 'live with' your diet-plan – you won't stick with it!  So instead of focusing on 'crash-diets', pick a more realistic diet that will help you to control your weight for life.  Choose a diet of whole-foods you can easily buy locally and make time to prepare healthy meals at home. Decide if you want a tough exercise regime – or not! Do you like highly organized diets with strict meal plans and recipes to follow, or prefer a less-structured plan?

via Cosmopolitan.com
To help you pick a diet you can live with and lose with, check this selection of award-winning, weight-loss diets.  All of the diets are nutritionally-balanced and offer plenty of support, either at local meetings or from online communities.  And they're all intended to keep you feeling full, so you won't be tempted by unhealthy snack foods between meals!
Fast short-term weight loss diets
Sweet-potato fries – Biggest Loser recipe with low glycemic index

No. 1 The Biggest Loser Diet – The BLD TV shows in the U.K. and U.S. explain what this diet is all about.  You can also watch The Biggest Loser show on YouTube and it's a great motivating tool. The weight-loss plan stresses nutrition and lots of extra exercise. In 6 weeks, you can lose weight, make progress against developing diabetes and improve your heart health. You buy a BLD book and follow the guide to nutrition, eating and exercising for health and weight-control for life.
No. 2  The Weight Watchers' Diet – An excellent fast weight-loss system you can join in a local Weight Watchers' Group or online and continue as a long-term plan.
No. 3 The Atkins Diet – This low-carb diet is only suitable for short-term weight loss, as it isn't good for your overall health.  It's a Low-Carb-High-Fat eating plan that uses the ketogenic method to burn off your stored body-fat.  (see article: Keto Diet Plans)
Fast gluten-free & vegan weight loss diets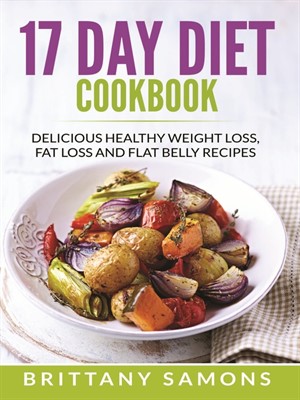 17-Day Diet Cookbook
The 17 Day Diet –This is a strict diet that claims you can lose 10 – 15 lbs. in about 17 days.  It's explained in the book, The 17 Day Diet: A Doctor's Plan Designed for Rapid Results (2011) by Michael R. Moreno.  It's medically-approved as a nutritionally-balanced diet (I always check that!) based on lean protein and lots of vegetables. The diet is flexible and an exercise regimen is included in the book.
Long-term weight-loss
No. 1  Weight Watchers – This diet is simple, flexible and easy to follow.  You pay one membership fee and stay a member as long as you please. You don't need to do hard exercise to succeed.  Many people who join a local WW group or an Online or Personal Coaching plan, continue after they've reached their goal weight.  There's a nice social element on offer with Weight Watchers!

No. 2   The Biggest Loser Diet – The BLD books teach you all about food and nutrition and how the food you eat affects your whole body.  And this plan expects dieters to do plenty of work-out/exercising, so you can make permanent changes for life-long weight control.
Personalized diets for allergy-sufferers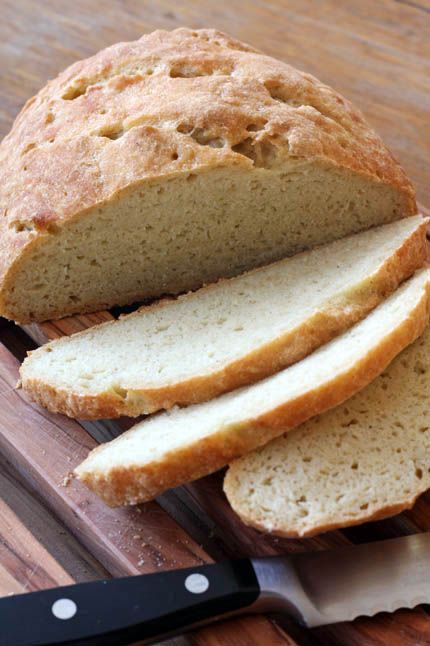 Gluten-free crusty Boule
eDiet.com and Diet.com are reasonably priced online diet companies that understand the need for tailored weight loss plans.  For instance, dieters with a nut, dairy, gluten or wheat allergy can choose substitute foods to adjust the meal plans.  Both companies offer lots of online tools and support for weight loss and keeping up your exercise plan!
Diabetic diets
The following diets have all been carefully evaluated by U.S. News' health and diet specialists.  And the Fertility Diet and D.A.S.H. Diet are U.S. government recommended, too.  However, if you have diabetes or suspect you are pre-diabetic, you must get your doctor's support and approval before starting any weight-loss plan.
The Fertility Diet can help women become pregnant and was voted No. 1 in the Diabetic Diet category, too!
D.A.S.H. (Dietary Approaches to Stop Hypertension) was the top overall diet plan this year.
The Biggest Loser Diet tied with The D.A.S.H. Diet in this category.
The Mayo Clinic Diet
Belly-filling diets – Ketogenic, LCHF & Paleo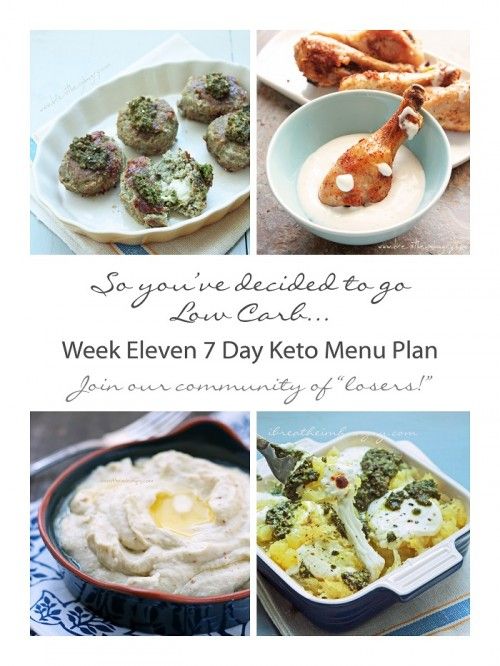 If you tend to feel hungry all the time, you may benefit from a low-carb-high-fat diet like the Ketogenic Diet or the Paleo Diet.  They will help you to give up all sugar, artificial sweeteners and a craving for high carb, processed foods/drinks.  These diets limit the amount of protein to a few lean sources and you'll eat a high-fiber, vegetable-rich diet that keeps you feeling fuller for longer!
Vegan weight loss programs

The Engine 2 Diet was created by Rip Esselstyn, a fire-fighter, ex-professional athlete and descendant of a famous medical family.  This is a low-fat, high fiber vegan diet plan that excludes all vegetable oils.  You avoid hunger pangs by filling up on tasty, plant-based recipes included in the book and on the website. This diet was judged to be a good vegan weight loss diet, but only for short-term use.
The plan is not recommended for long-term use, as the experts felt it lacked the full amount of nutrients required to stay healthy.  And excluding all vegetable oils cuts out a lot of health-giving properties.  You can find out more on the Engine 2 Diet webpage, where you'll find community support, videos and an optional fitness program.
High-blood pressure diets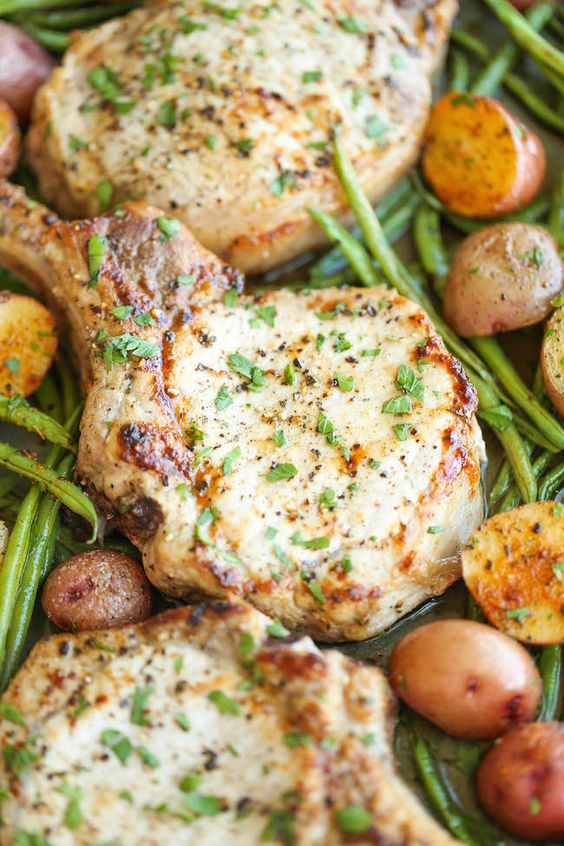 One Pan Ranch Pork Chops & Vegetables
No. 1 D.A.S.H. (Dietary Approaches to Stop Hypertension)
This diet was developed to treat high blood-pressure – with no thought to it being a good weight-loss diet.  However, it is considered to be the Best Diet for weight-loss, lowering hypertension, diabetes and won No. 1 Overall Diet Plan again, this year!
Easy-to-follow diets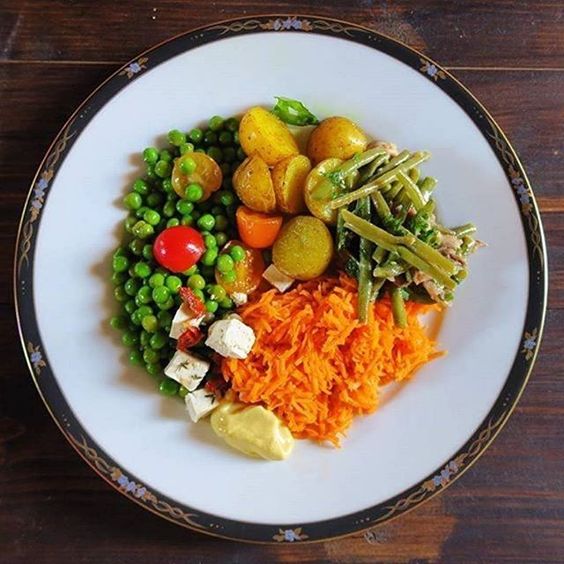 Fertility diet – Pea salad, potatoes, green bean and mushroom salad
Weight Watchers – You choose from a list of over 40,000 foods, which each has a Food Points Value, and nothing is banned.  At the end of the day, you add up your Food Points.  You also win Exercise Points through everyday physical exercise including cleaning, gardening, shopping and walking, which you subtract from your Food Points!
The Fertility Diet – This diet is easy to follow and the meal plans guide you through 10 pregnancy-promoting steps.  You follow the plan at your own relaxed pace, and are encouraged to take just a couple of the 10 steps at a time.
Vegetarian/Semi-Vegetarian diets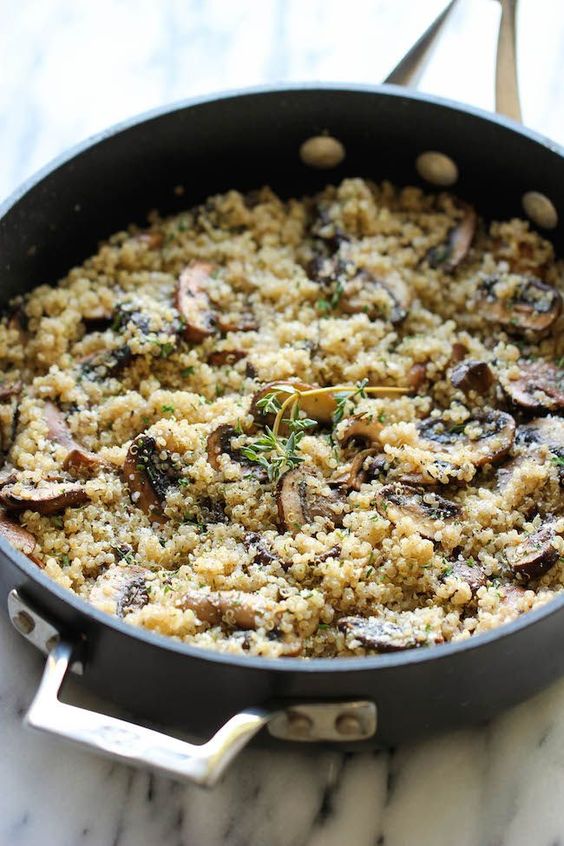 Garlic mushroom quinoa
The Flexitarian Diet – This is a great diet for the flexible vegetarian or to gently ease yourself into a vegetarian diet.  The Flexitarian Diet book explains everything and there are lots of meal plans and recipes online.  The book guides you through 3 stages, all aiming to cut meat out of your diet: Beginner, Expert and Advanced.
The Mediterranean Diet – This famous diet includes more fish than meat, along with moderate amounts of eggs and cheese.  Fruit and vegetables are included at every meal with a little olive-oil and a glass of red wine with dinner.  It's a very healthy, weight loss and whole life diet with thousands of recipes and advice available from books and online.
All diets should provide you with a complete range of nutrients, so try not to pick a diet plan with a daily calorie intake so low you aren't getting enough vitamins, minerals and fiber.