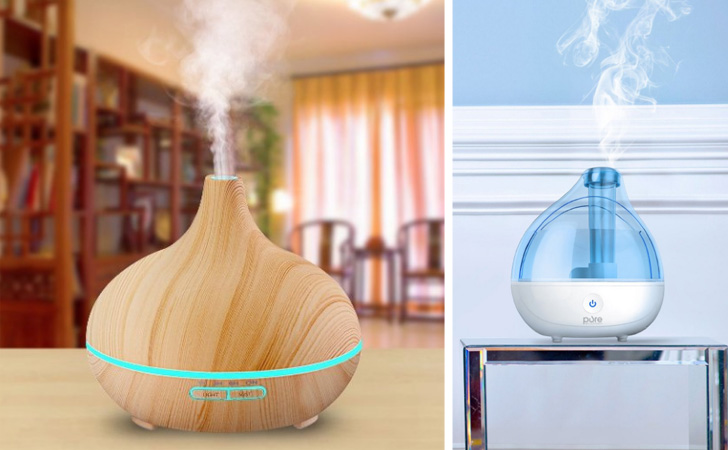 In dry climates, the air in your home can tend to become uncomfortably dry. This dry air can cause irritation to your skin, especially to your nose, throat, and lips. Humidifiers are appliances that treat this irritation by emitting water vapor into your home in order to raise the moisture and humidity levels in the air. Humidifiers are also helpful in preventing common illnesses such as colds and flus.
Cool Mist Humidifiers VS Warm Mist Humidifiers
There are two different main types of humidifiers: warm mist humidifiers and cold mist humidifiers. Cold mist humidifiers are best for use in warmer climates, as they can make the air feel cooler in your home. Many people also prefer cold mist humidifiers because they are generally considered to be safer and more cost-efficient than warm mist humidifiers because they do not get dangerously hot and they require less maintenance than their warm counterparts. If you have children or are on a budget, cold mist humidifiers are probably a better choice for you and your home. Plus, cold mist humidifiers are able to disperse water vapor throughout the air very efficiently. Therefore, they are able to raise the humidity level of a larger area of your home at one time than a war mist humidifier ever could. Read the following Cool Mist Humidifiers reviews to buy the suitable one, and most of them also available in UK.
8. Anypro Cool Mist Humidifier for babies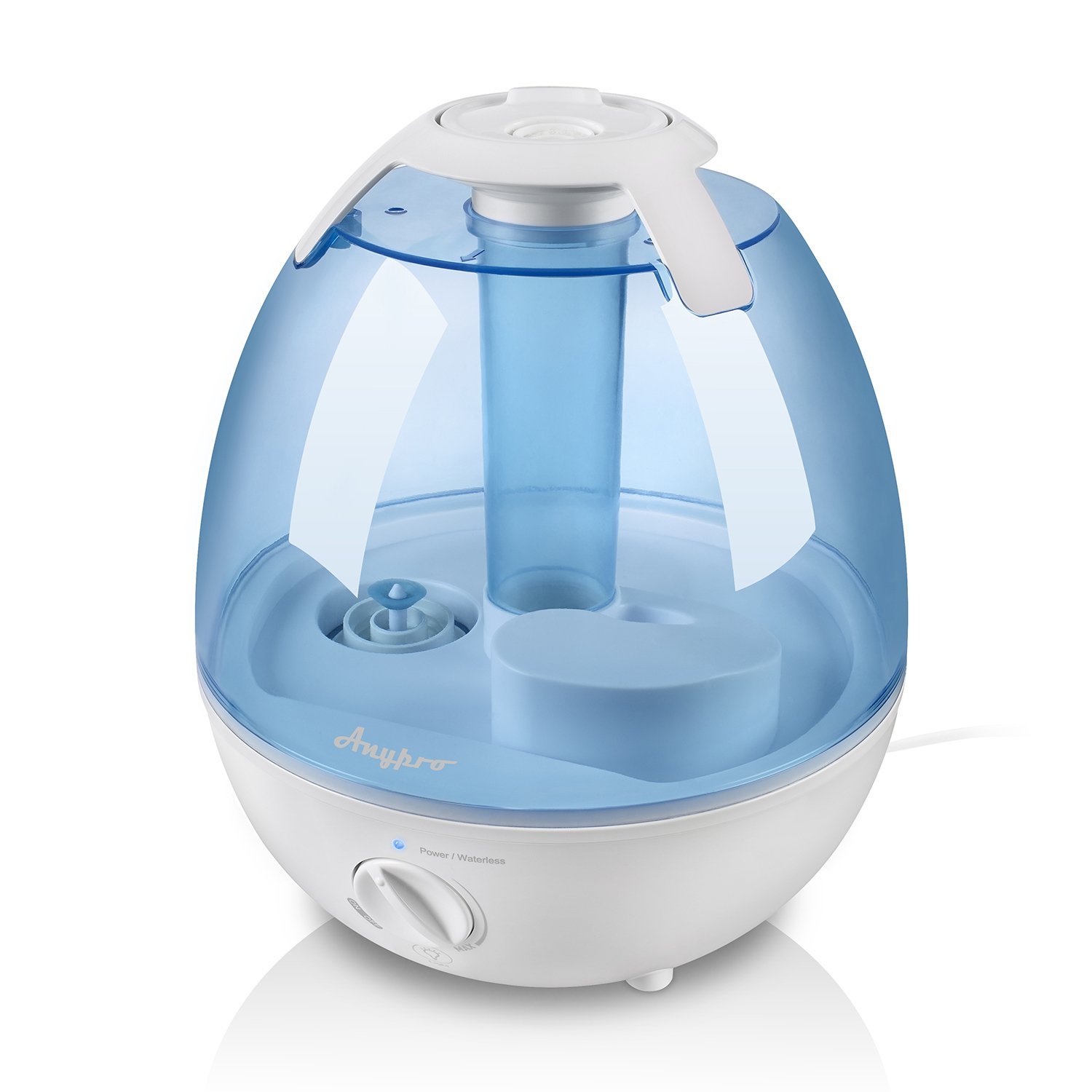 This cold mist humidifier from Anypro has many helpful benefits that go above and beyond the standard expectations for a cold mist humidifier. It can operate continuously for up to thirty-six hours in order to keep your home cool and moisture by emitting a steady stream of cool mist all day and all night long if needed. The humidifier is extremely quiet so that it does not disrupt your sleep or everyday activities. Plus, it automatically shuts off when you want it to so that you don't have to worry about going to sleep or leaving the house while it is running.
You never have to worry about mold growing within this cold mist humidifier. It features antibacterial material to ensure that mold is unable to develop during use. Plus, the humidifier has a deep groove design that inhibits water leakage and damage.
7. Homasy Cool Mist Humidifier and Oil Diffuser

for Office Home Bedroom Yoga Spa

This incredible two-in-one appliance serves as both an effective cool mist humidifier and an essential oil diffuser for your home. You can add whichever essential oils you prefer directly to the water tank of this humidifier. When you turn on the humidifier, it disperses a continuous stream of cool mist and pleasant aroma throughout the air in your home. The combination of water vapor and aroma refresh your home while effectively raising the humidity level of the air.
The humidifier can emit a continuous mist of water vapor for up to ten hours at a time without shutting off. It disperses water vapor and essential oil aroma around a room of up to one hundred sixty square feet at a time. Once the eight hundred milliliter water tank is empty, the humidifier shuts itself off automatically. As an added bonus, it also features a night light for easy nighttime use.
6. Seneo Personal Cool Mist Humidifier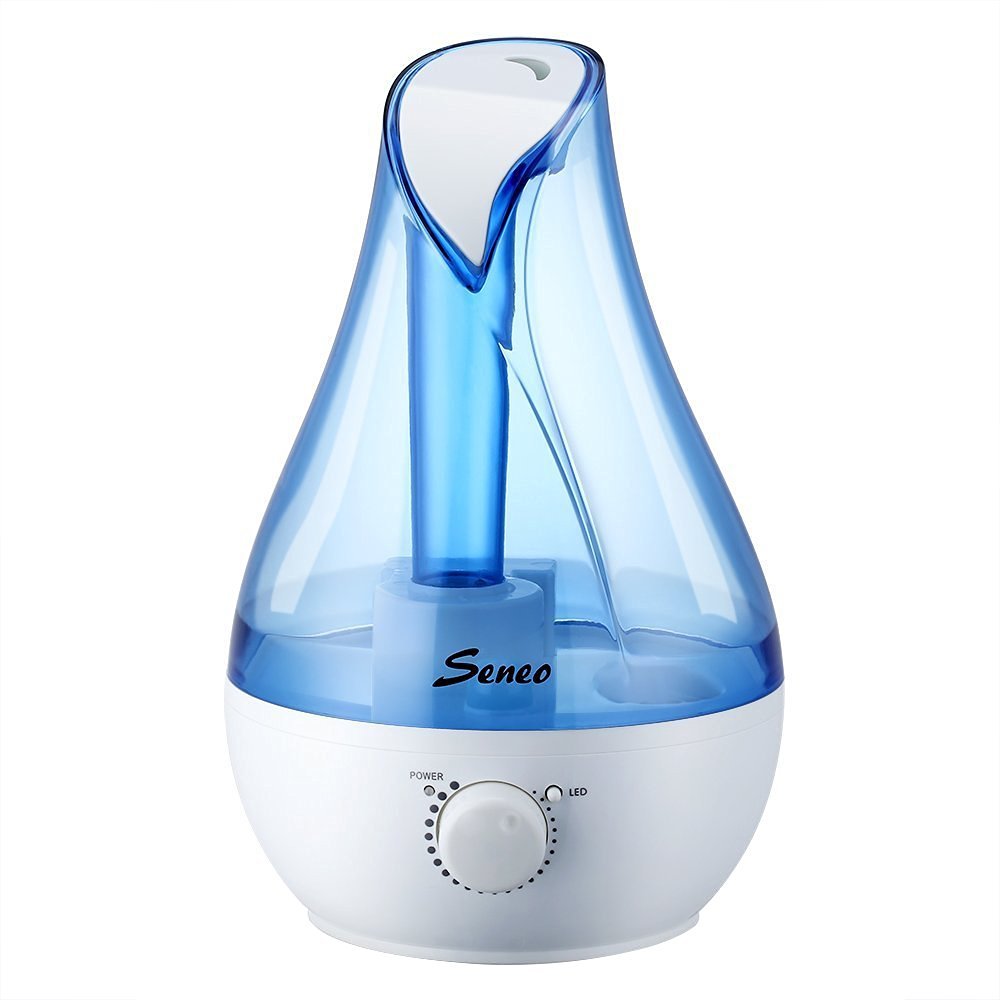 If you're looking for a cool mist humidifier that will run for an extended period of time without running out of water or shutting itself off, this humidifier could be the one for you. With a water tank capacity of more than two and a half liters, the humidifier can continuously emit water for up to twenty-four hours at a time at its minimum output setting. This extended run time allows you to keep your humidifier on throughout the entirety of the day and nigh without having to refill it.
Depending on the climate and humidity in your area, the amount of water vapor you want to emit will not always necessarily be the same. This humidifier features twenty-four different speed settings. These different settings allow you to alter the moisture output of the humidifier depending on your needs and preferences. For extra flair, the humidifier also includes seven changing LED lights to add ambience and decoration to your home.
5. Vicks Cool Moisture Humidifier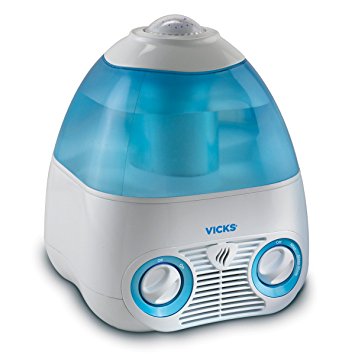 Many children who have skin that is easily irritated or are suffering from the cold or flu can benefit from the extra moisture in the air that a cool moisture humidifier provides. This cool moisture humidifier from Vicks is designed specifically with the needs and preferences of children in mind. It includes a special projector that projects images of stars into a dark room while the humidifier runs. This projection feature can make the humidifier more entertaining and soothing for your child, especially when it's time to sleep.
The humidifier has a one-gallon water tank capacity. This large capacity allows it to run for up to twenty-four hours at one time without needing to be refilled. It features two different speed settings. The humidifier also includes a scent pad heater that emits a soothing and calming menthol vapor to help your child breathe and sleep more easily.
4. Crane Owl Cool Mist Humidifier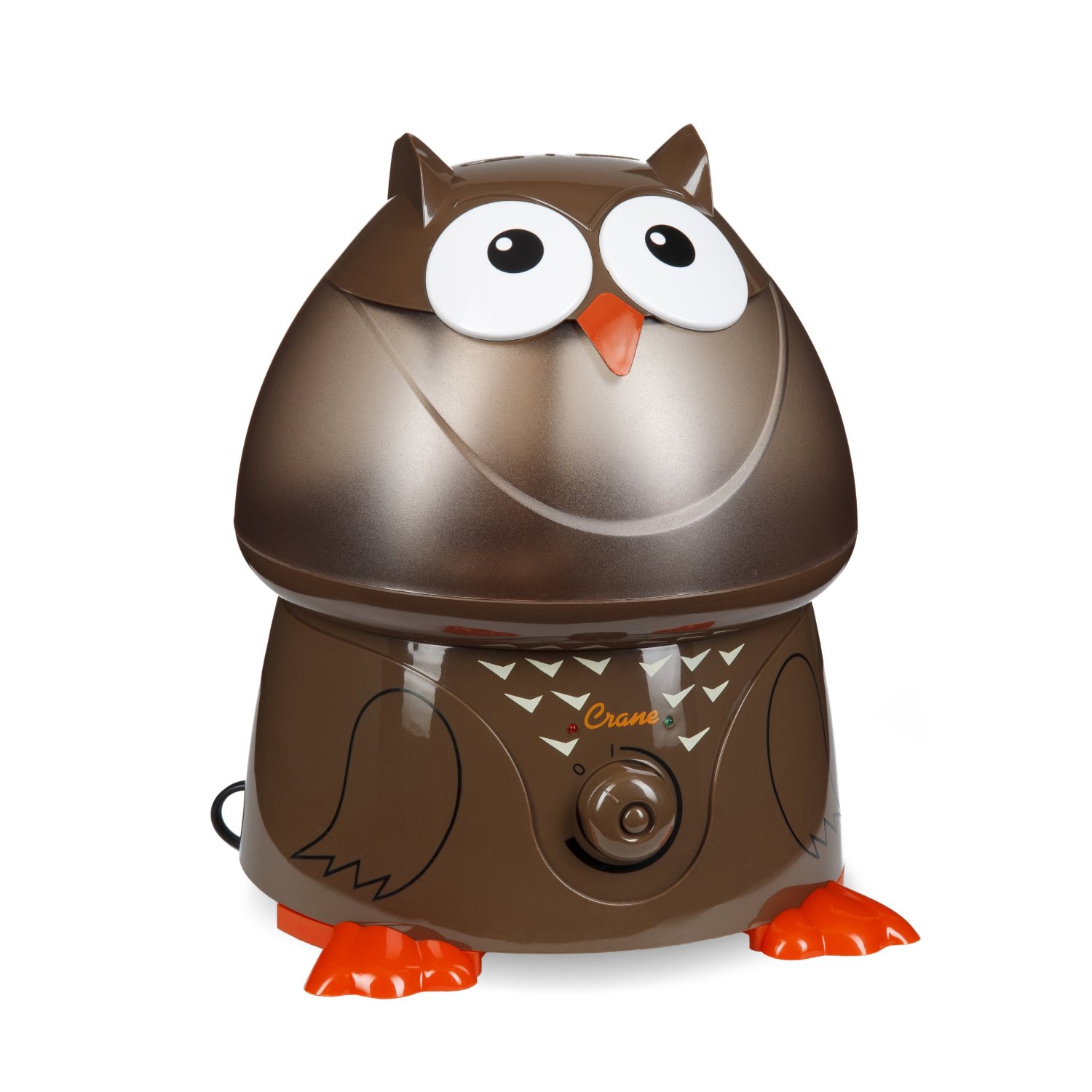 This cool mist humidifier is undoubtedly the most adorable appliance you've ever seen. It is designed in the shape of a full owl, complete with face, wings, and feet. The cute, fun design of the humidifier makes it more fun for use by children. Plus, it can easily be disguised as a home decoration.
Beyond its cute design, the cool mist humidifier is effective as well. It emits more than two gallons of water per day. Plus, it operates extremely quietly in order to prevent disturbing your child's sleep or the everyday activities in your home.
3. JZK International Cool and Warm Mist Humidifier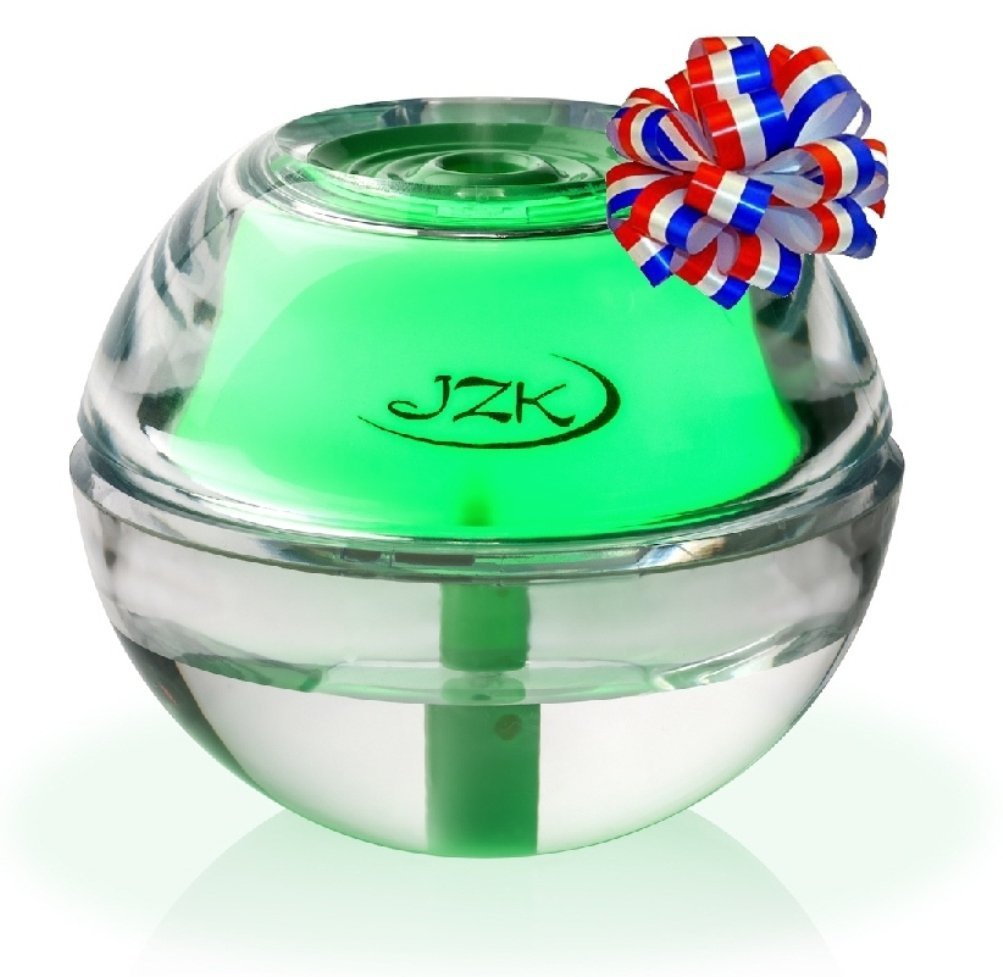 If you're looking for the best of both worlds when it comes to a humidifier, this two-in-one cool and warm mist humidifier is it. It continuously emits a refreshing stream of water vapor that raises the humidity of the air in your home to a comfortable level. The humidifier can be used as either a cool or warm mist humidifier depending on your needs or preferences.
This mini humidifier is available in three different bright colors: blue, purple, and green. It comes with a USB cable for easy recharging and operates extremely quietly while releasing water vapor.
2. VicTsing Cool Mist Humidifier and Essential Oil Diffuser –  Cool Mist Humidifier Ultrasonic Aroma Essential Oil Diffuser for Office Home Bedroom Living Room Study Yoga Spa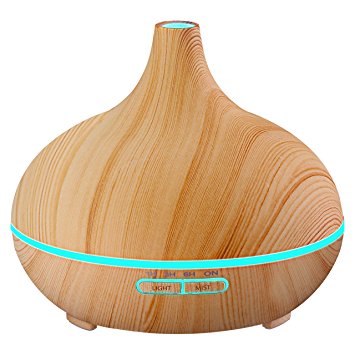 This stylish appliance acts as both a cool mist humidifier and an essential oil diffuser for your home. It is compact and coated with wood grain for a natural style that blends seamlessly into the decor of your home.
The cool mist humidifier holds up to three hundred milliliters of water at one time and runs for up to ten hours continuously without shutting off or running out of water. You can add both water and essential oils to the water tank of this humidifier in order to disperse cool, aromatic water vapor throughout your home.
1. Pure Enrichment Cool Mist Humidifier for babies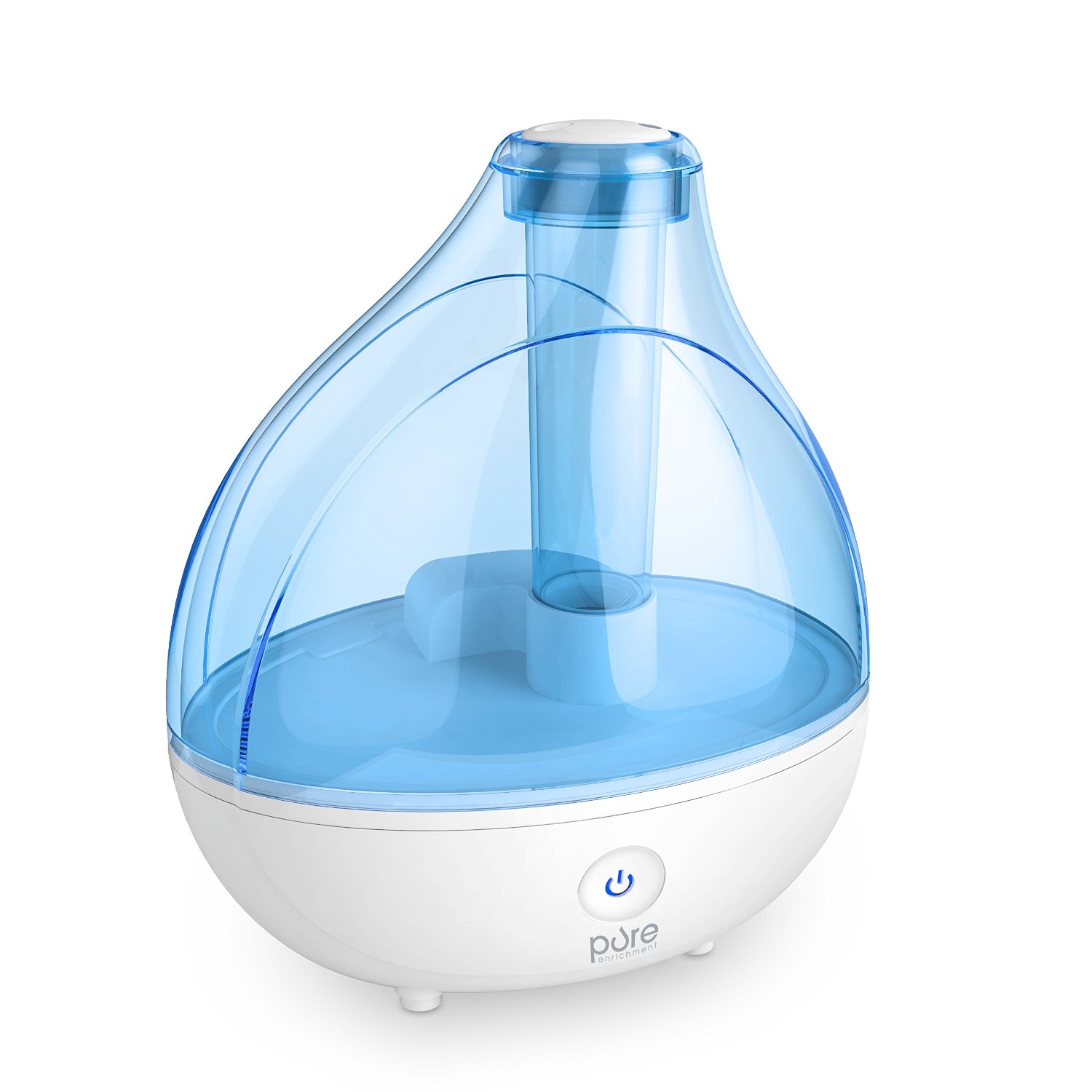 This cool mist humidifier runs for up to sixteen hours at a time. It has a tank capacity of one and a half liters of water.
The humidifier features two different speeds that allow you to adjust the moisture output of the appliance depending upon your needs and preferences. When the water level in the tank is low, the humidifier shuts off automatically without requiring manual intervention.
A cool mist humidifier can be an excellent and beneficial asset to your home. Take a step toward increasing the soothing comfort of your home environment by purchasing one of the humidifiers on this list as soon as possible.