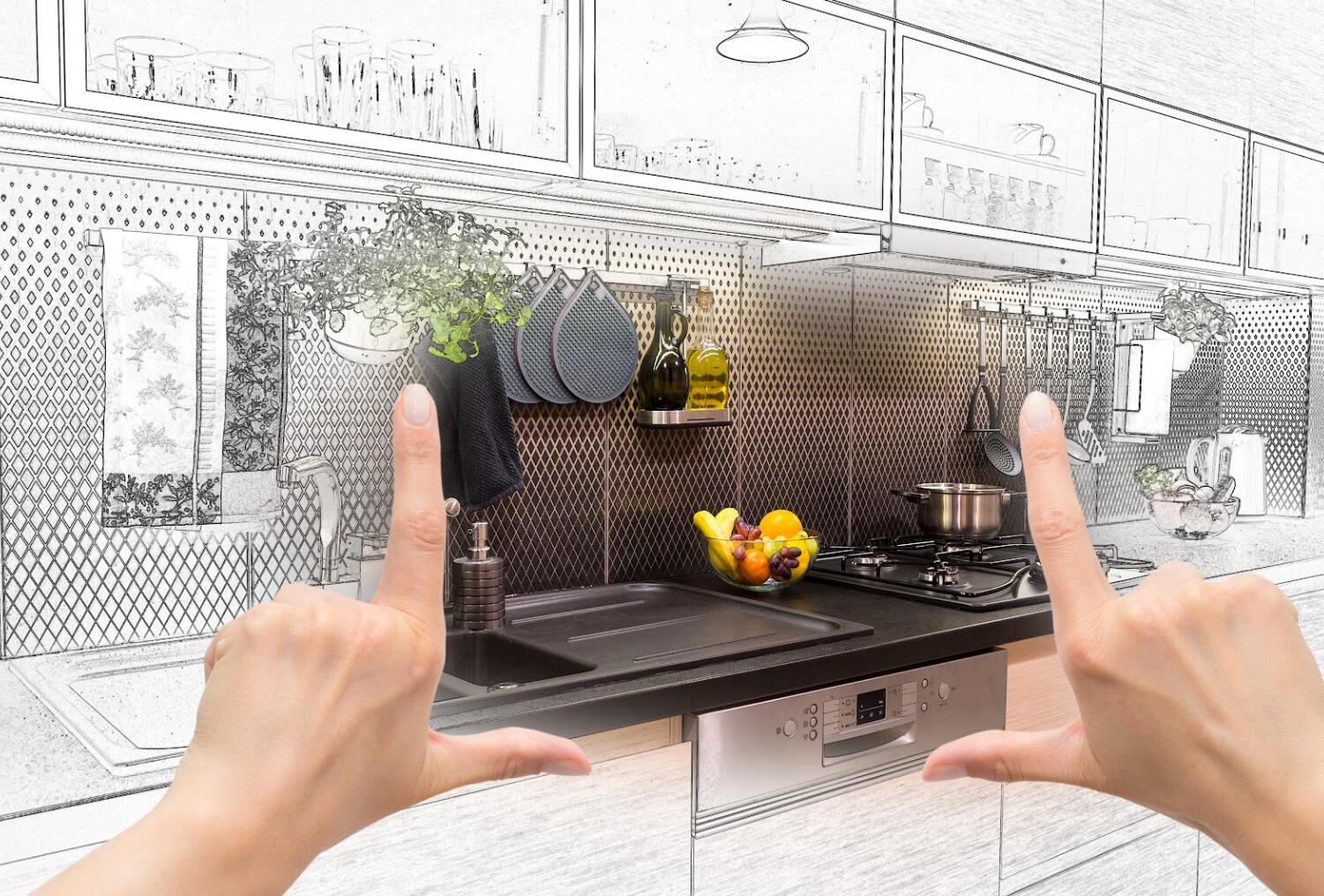 Families spend a lot of time in the kitchen, a place where memories and bonds are formed by sharing meals together, cooking or baking together, or simply talking about how their day went. The kitchen is also one of the most important areas of a home, as it's used for food preparation, storage, as well as seating.
But over time, your kitchen will need a new look. Its layout makes it difficult to whip up meals, and some appliances get old and outdated, causing more energy consumption. Read on to learn more about the tell-tale signs your kitchen needs a remodel.
1. Outdated Kitchen Built-Ins
One of the famous kitchen trends in the past was to create built-ins. Whether it's storage or sinks, these were built to last a long while. Although this trend is still popular today, the designs are rather outdated. While they may have been very much in vogue at that time, they're now too dull or worn-out. Besides, each decade has its own distinctive style of shelving and cabinetry.
In that case, you might want to modernize your kitchen by replacing your old kitchen built-ins with a modern, refreshing style. Go for quality kitchen sinks and modern built-in cupboards.
Another sign of outdated kitchen built-ins is damaged ones. For instance, the handles have rusted away, or the paint is starting to come off. If you notice any of these damages, you can have them replaced. However, if the cabinetry's dominant material, such as wood, is still in good condition, repainting or restyling will do the trick.
2. Change In Your Kitchen Needs
A critical reason to spruce up your kitchen is when your needs are no longer met. For example, you can no longer work seamlessly due to the insufficient flow or poor layout. You take a bit of time going from one area to the next and bump into people while cooking. The oven sits far from the countertop, or the fridge stands on the opposite side of the stove. In addition, you struggle with entertaining guests since your kitchen doesn't connect to the living or dining area. Once you change the layout, you'll feel more comfortable and efficient in prepping, cooking, cleaning, and entertaining.
One more issue is when you don't have enough prep space anymore. Perhaps, there are too many clutters, or you just want to cook more often now. Some dishes require more steps to prepare, so you'll need more space that will allow you to move around easily. You could use the dining table for food preparations, but that would be uncomfortable.
Lack of storage space is an indicator too. You'll know that your storage areas aren't enough when you see a lot of appliances and tools around. Cabinets are filled with many plates, glasses, and pots, drawers are stocked with old and new cutlery, and countertops are strewn with utensils and appliances.
3. Deteriorating Countertops
Along with cabinets, countertops are an essential part of your kitchen, as they hold a range of appliances, like the microwave oven, and serve as a place for cooking and dining. Aside from looking good, they should function well.
Check your current countertop. Does it look worn out and dirty? If it does, it's time to improve it.
You'll find many countertop choices in the market today. In fact, you won't have to break the bank to replace your old countertop. You can just pick a countertop that's built with a sturdy material, such as granite or quartz, and designed to match your kitchen theme and compliment your backsplash and cabinets.
4. Malfunctioning Appliances
A kitchen appliance's lifespan depends on the equipment. If any of your kitchen appliances malfunction or you've spent so much on repairing them, you'll need to invest in high-quality and eye-catching appliances. Scrap the broken ones or sell them if they're still usable. It's best to do this as soon as you can since damaged appliances can be dangerous.
Moreover, old and worn-out appliances are no longer energy-efficient. You might have higher utility bills because of them. So, installing new and energy-efficient kitchen appliances will be a worthwhile investment: Not only will you save money, but you'll also protect the environment.
5. Change In Preferences
Over the years, your preferences may change. You might feel that your kitchen is lacking in both functionality and aesthetics. The cabinets are too brown, or the countertops have broken edges. Walls are too dark, and there isn't enough lighting. What was a dream kitchen in the past is now an uninspiring area.
To jazz up your kitchen, consider a modern style. Incorporate an open concept and add pendant lights in both the kitchen and dining area. Follow a two-tone scheme by painting the island and main cabinets the same bold color and the ceilings and walls white. These shades will give your kitchen a sleek and airy look.
6. Difficulty In Cleaning
Among the most problematic surfaces are tile countertops with deep grout lines and linoleum floor tiles with spots that never look clean no matter how many times you've mopped them. Or the backsplash with permanent stains that can no longer come off despite constant scrubbing and cleaning.
7. Worn-Out Flooring
Wear and tear on your flooring is a sign as well. If the flooring is about a decade old, it's best to replace it. Changing the flooring will give new life to your kitchen.
Suitable types of flooring for the kitchen include laminate and hardwood. Laminates are a good flooring option because they're water-resistant and warm. What's more, they're affordable. Hardwood floors have these qualities too. They also last long and make your kitchen look stylish. Though they tend to be slippery, depending on the finish, you can choose distressed or hand-scraped finishes, which will provide more surface area for traction.
Conclusion
Kitchen renovations require planning, money, and time. So, it isn't surprising that some families are reluctant to undertake a significant project. Though revamping your kitchen can be costly and time-consuming, it'll be worth it. As a matter of fact, you can avoid higher costs and achieve efficiency by doing your research and planning in advance.
So, if you notice any of the above tell-tale signs, grab the opportunity to liven up your kitchen.