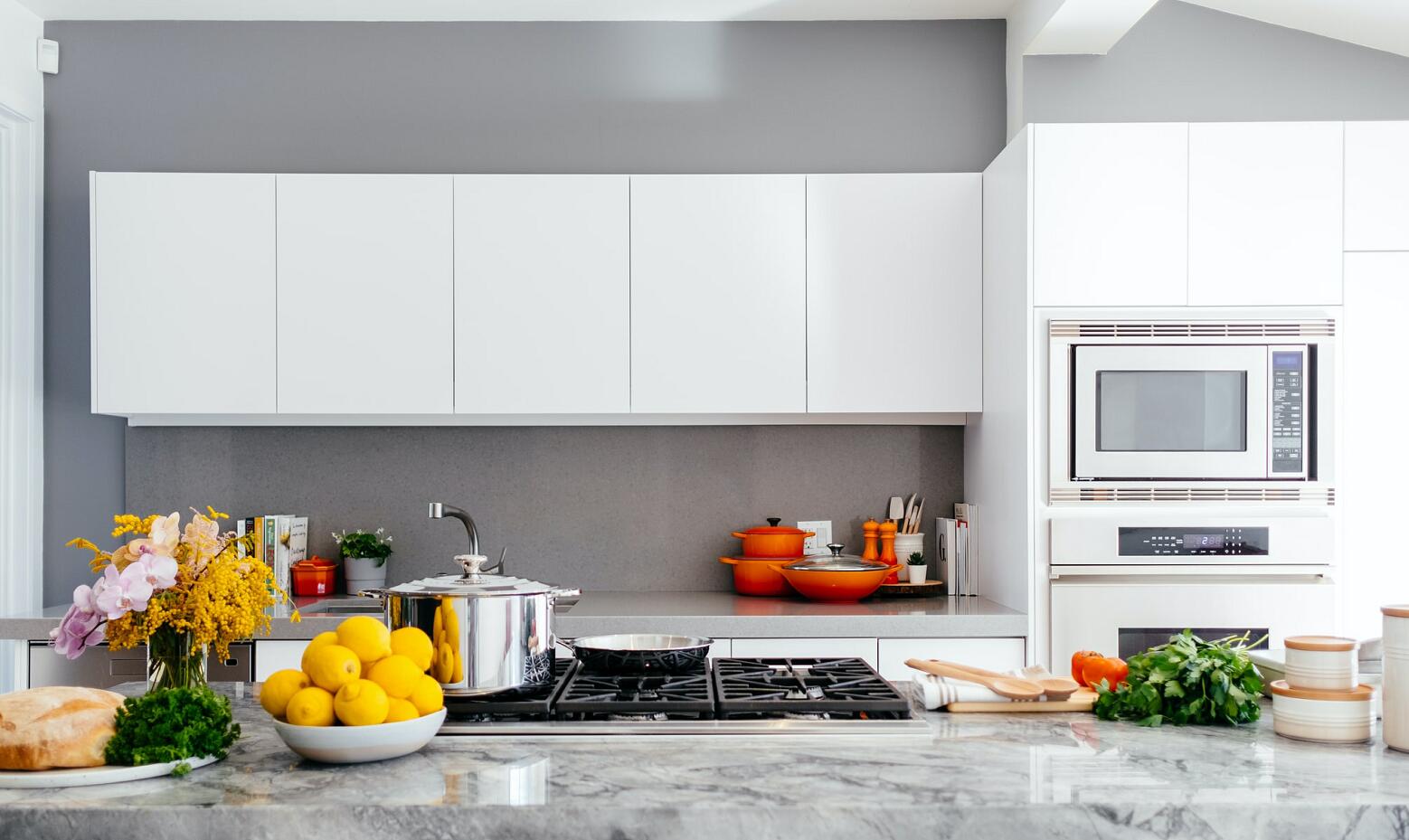 Indeed, the kitchen is one of the best spots in your home, as this is where you express yourself by cooking your favorite meals and dishes and getting organized with your kitchen utensils. This is also the spot where good memories transpired, like when your mom or dad taught you how to cook. This place is also where fun stories and conversations happen as you or your friends prepare your go-to snack or dinner.
But all these memories won't be possible if there were no essential kitchen tools to find there in the first place. Therefore, suggested below are seven catchy kitchen appliances that are perfect for your house.
1. Food Dehydrator
People sometimes overlook the convenience food dehydrators offer them. A food dehydrator is one of the must-have kitchen tools because it mainly helps you save a lot of time. A food dehydrator is a cute-sized appliance responsible for drying fruits, vegetables, herbs, fish, and meats.
The usual set-up in preparing your favorite meal is to take out the fish or meats, for example, from the fridge. Then you'd wait for several minutes for them to dry up before cooking them. This is a complete waste of time, especially when you are in a rush for work or any errand. Thus, food dehydrators are created for this kind of problem.
This machine generates slow heat that helps remove water faster without ruining the food. Consequently, no time is wasted. Plus,  you get to enjoy your food. Therefore, you may visit Foodal.com to find the best food dehydrators.
2. Food Processor
A food processor is another kitchen necessity because it will do all the chopping, shredding, grinding, and pureeing of almost all food types for you. It may also serve as your juicer, especially when you love smoothies. The only thing you need to do is to alter or change the blades according to its use. Further, there are many different capacities and sizes to choose from. The bottom line is, food processors are easy to use and will surely benefit you.
3. Dishwasher
While it's sometimes relaxing to wash dishes by hand, it is not so much when you are in a hurry and no one else can help you at home. This is where dishwashers come into the picture. To state it simply, the dishwasher washes and cleans up the dishes for you.
More importantly, it is cost-efficient and time-efficient. It helps you save money because they are made and designed to use water efficiently. And obviously, it is time-efficient because it only takes at least 10 minutes to load and unload the dishes. This way, you can attend to all your other tasks.
4. Microwave Oven
Microwave ovens are indispensable to your life. If you cannot finish your food and do not want to give them away or throw it, you can simply refrigerate it because you can reheat the following day using your microwave oven. More importantly, it presents less risk of burns to your food when used. Lastly, it eats up only a little space in your kitchen. Thus, you need not worry about where to place it in your kitchen area.
5. Garbage Disposal
The garbage disposal refers to that object installed beneath your kitchen sink. It is what shreds the leftovers into tiny pieces that could pass through your plumbing pipe. This kitchen appliance is another necessity because you won't have to collect the garbage and throw it yourself. It does the grinding of the food itself.  More importantly, it reduces kitchen odor since there will be no more garbage left to rot.
6. Waffle Maker
For waffle lovers, the waffle maker is a must-try. Not only that, when you have kids or simply want to grab a snack, the waffle maker is the solution. It is easy to use, and it does not pose any health risk because the waffles are equivalent to baked goods. Meaning, they are not deep-fried. Consequently, you end up enjoying these waffles without gaining weight. Thanks to your waffle maker.
7. Coffee Maker
Who isn't in love with coffee makers? Indeed, coffees make your day. It helps you jumpstart your day with a happy heart and soul. But what if you're always in a rush because of work or other personal matters? Or what if you travel a lot? Of course, you cannot simply go out of your way and find coffee shops that will satisfy your need for coffee. Thus, your coffee maker is the answer.
You can always brew your coffee anytime you want and need it, and the way you want it brewed. Further, it promotes creativity because you can experiment with your very own coffee flavors, thereby coming up with your unique blend of coffee.
Takeaway
These kitchen appliances are catchy because of their appearances and because of their advantages and uses. Undeniably, they make your life easier. Hence, you will thank yourself later for trying them out.
(image source)