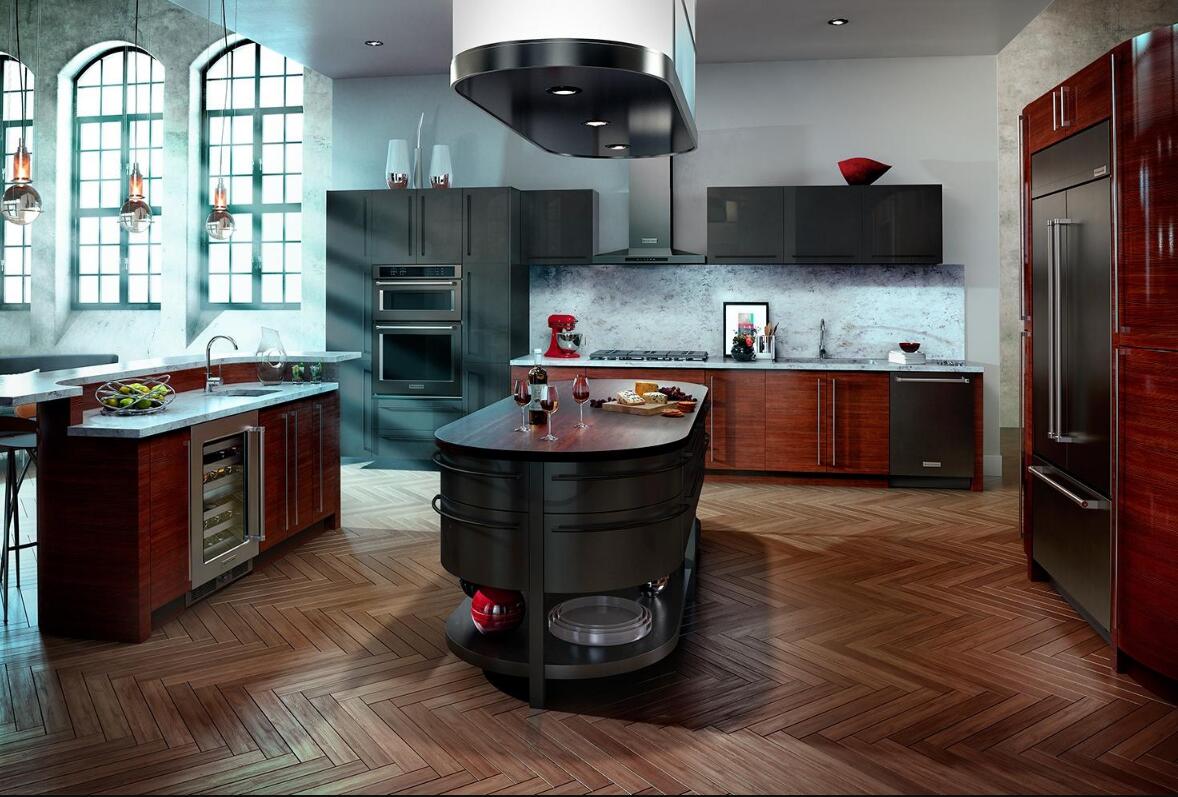 Luxury range hood fans are a wonderful addition to any kitchen. But if you've never had to purchase one before, you might have a few questions around why you need them and what to consider before purchasing.
In this article, we'll take all the guesswork out of your decision making process by going through all the major questions surrounding kitchen hood fans.
Why Do I Need a Hood Fan?
The main reason that kitchen hood fans are installed in the kitchen is to remove excess heat and moisture from the air when you're cooking your meals. They help prevent the smoke alarm from unintentionally going off when searing steak or browning food. But hood fans also help improve air quality, which is important if you have any sensitivity to grease or smoke.
A hood fan can also offer additional lighting. This is a functional feature that can benefit your cooking experience, but is also great for cleaning purposes so you don't miss those tough to see or reach spots. Hood fan lighting is usually on the softer side, so from an aesthetic or design perspective, it can function similarly to a dimmer switch.
Apart from all the great functional reasons to install hood fans in your kitchen, a huge advantage is that they can add beauty to your home. Hood fans are statement pieces that can make your guests do a double take. The best part is that luxury hood fans come in all shapes and sizes as well as colours, so they're very customisable.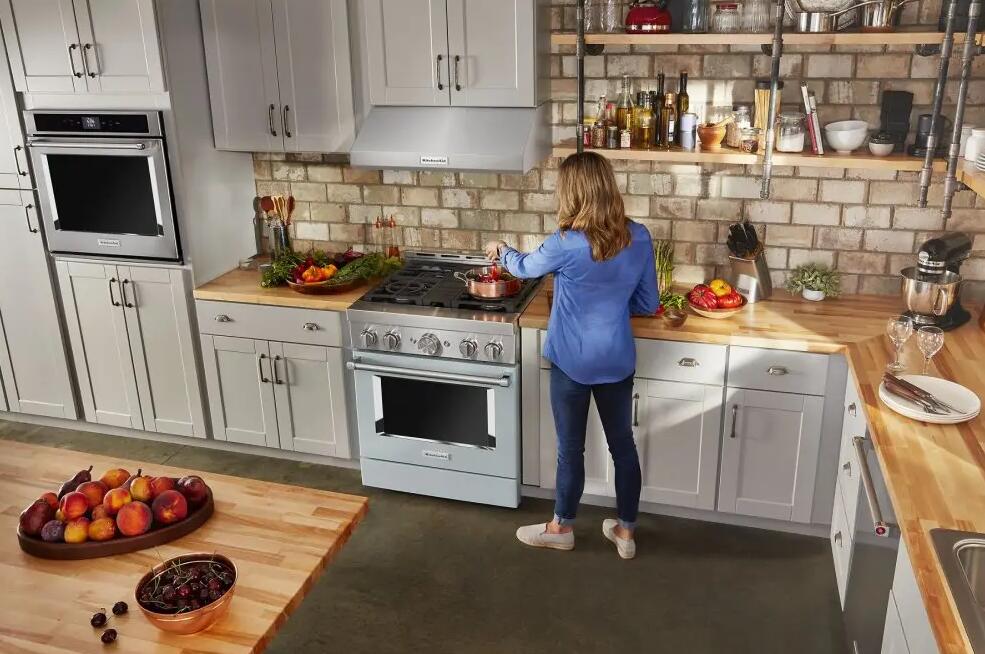 What to Consider Before You Purchase
Let's talk about some of the things you'll want to keep in mind before purchasing a hood fan. The most important things usually include strength and features, but let's begin with discussing ducted vs. non-ducted hood fans.
The difference between the two is that a ducted range hood must be connected to pipes (or a duct) that carry the airborne particles outdoors. Ducted hoods are common, although some kitchens might be limited to where they can be installed as you need to have the proper pipes in the right areas. Non-ducted hoods can be installed anywhere. These hoods operate by filtering the air and blowing it back out into the room, essentially using a recirculation process.
When we talk about strength, we're talking about power that is measured by cubic feet per minute. If you're someone who occasionally creates meals that involve heavy steam or strong scents, a range hood with at least 350 CFM is ideal. You can go higher, with some range hoods reaching up to 1170 CFM, but keep in mind that this can mean a louder device.
When it comes to hood fans, there are many different things to consider. First of all, hood fans are one of the latest appliances to be transformed into a smart appliance over the years, meaning you can control the device through your smartphone. This is a convenient feature that many homeowners find helpful, especially if they have to multitask while cooking. Some hood fans can sync up the fan and the lights with the burners on your cooktop through Bluetooth, depending on which cooktop you have.
Secondly, you'll want to look for hood ranges that offer a grease filter, noise reduction technology, and perimetric venting technology which means that the suction is targeted to specific zones.
Types of Hood Vents
In addition to the many features available, before purchasing a hood fan you'll want to know the difference between the various types of vents. The three different types are: under cabinet, wall mounted, and ceiling mounted
Under cabinet hood fans are secured underneath the cabinet that is on top of your cooktop. They can be ducted or non-ducted and are great if you're not interested in having the fan be part of your kitchen decor.
Wall mounted hood fans are similar in appearance to the under cabinet hood fans, except (as the name suggests) they mount to the wall.
Ceiling mounted fans are statement pieces and usually much larger than the other two. They hang from the ceiling and are great for cooktops that are found on kitchen islands. Ceiling mounted fans can also be attached to a wall, but either way, they do need to be connected to a flue.
No matter which one you choose, every hood fan has a filter, and it's recommended that the filter be cleaned after every 30 hours of use. This usually means after a month or two. Cleaning the filters is not hard at all and only takes a few minutes. You'll just need to remove the filter (it usually pops out from the underside of the hood) and then fill up your sink or a large bucket with hot water. The hotter the water is the better, so feel free to boil some in a kettle. Next, you can pour in some baking soda and a squeeze of degreasing dish soap. Submerge the filter in the water and let sit for about 10 minutes.
After a nice soaking, you can then take a scrubbing brush to scrub out the grease and debris that has collected overtime. Feel free to add more dish soap at this point. After you've gotten it as clean as you can, rinse the filter with hot water and pat dry.
Proper hood fan maintenance is a huge part of ensuring the appliance keeps its longevity and works properly. If you've purchased a hood fan and notice that your smoke alarm is still going off or you're not able to remove all the steam out of your kitchen while cooking, it's usually a signal that your filter needs cleaning.
Shop Around
We've covered the basics of hood fans in this article so that you can now confidently shop around our website for your next exciting purchase. Hood fans are a functional and important part of any kitchen, but they can also be stylish and eye-catching.
If you have the space for it, making a hood fan part of your kitchen decor will always be a great choice. Whether you choose a classic stainless steel option, or go with a showstopper, your kitchen will thank you.