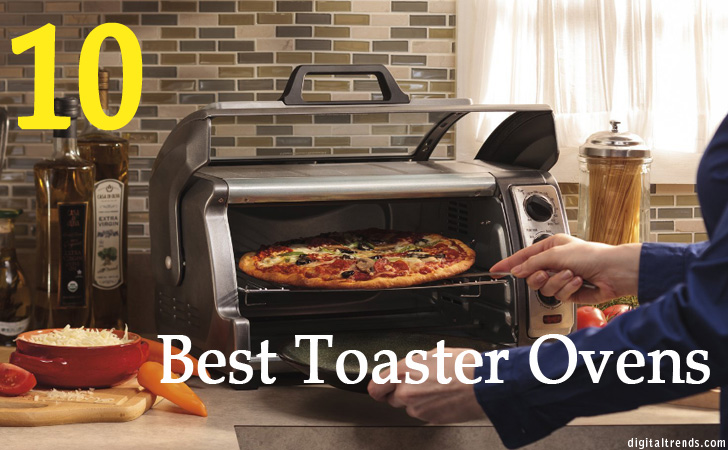 Best Toaster Ovens for Your Kitchen Countertop
Today's toaster ovens are nothing like what your grandmother and mother grew up on. Advances in the design and technology have both been improved. The technology and design of this appliance has improved so much you are able to replace numerous of your kitchen appliances with your toaster oven. There is a wide variation of sizes, features, technology and price points when it comes to toaster ovens.
Whether you want to roast, bake, toast or even broil. A toaster oven can be the solution to have one appliance on top of your kitchen counter instead of having multiple appliances. How do you find the perfect toaster oven for your kitchen? We have done extensive research and have found the best 10 toaster ovens that will get the job done.
What is the best toaster on the market? Read the following Toaster Oven reviews to buy your favorite one. All of these Toaster Ovens are available on Amazon.com
10.

BLACK+DECKER TO1322SBD Toaster Oven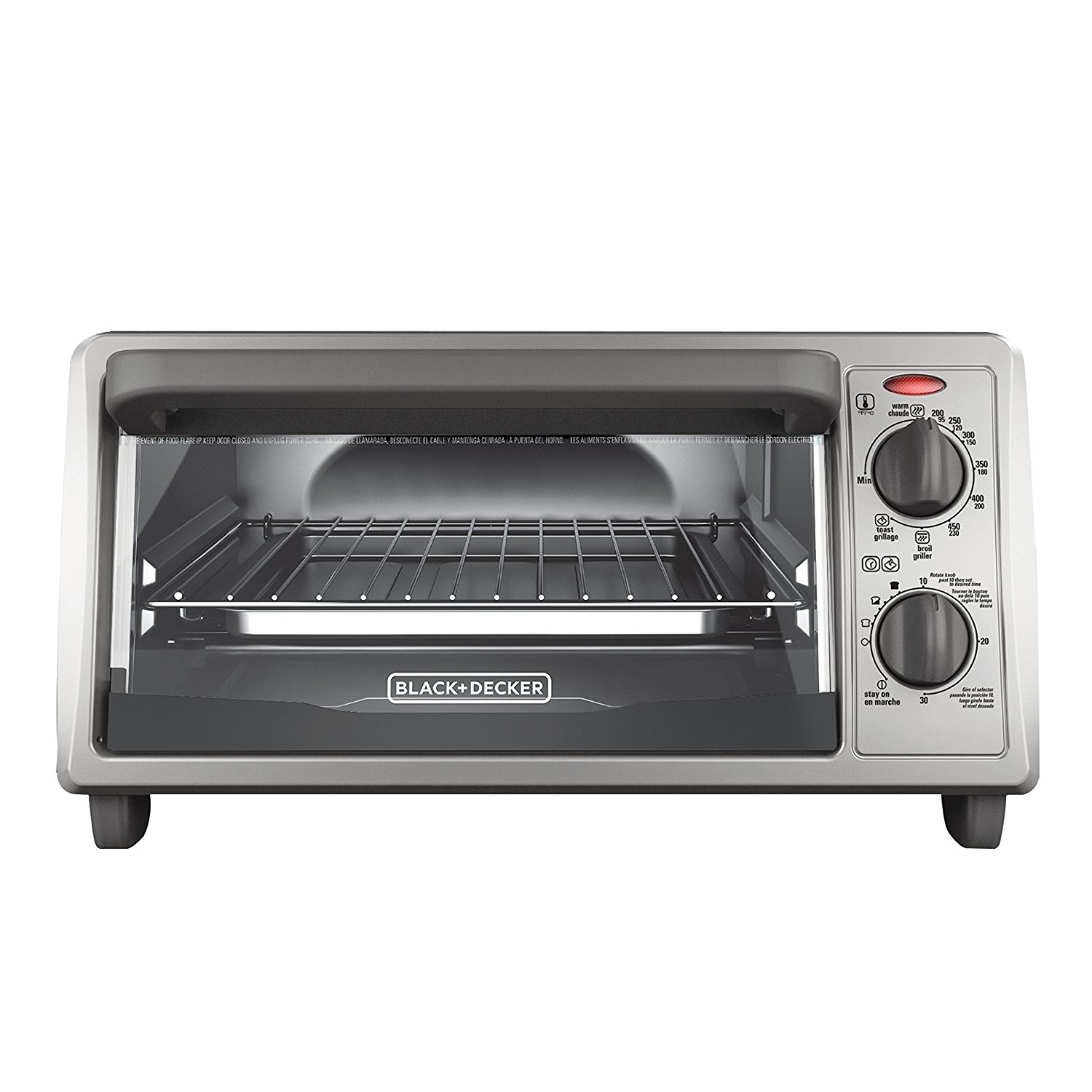 Multifunctional is the perfect name for this toaster oven. It was intended to have 4 functions bake, broil, toast and keep food warm. This small countertop appliance can help you minimize the amount of appliances that you currently have on your kitchen counter.
It heats up to 450 degrees Fahrenheit which enables you to make even 9 inch pizzas. Although, it is a toaster oven it has an extremely spacious interior. It even comes with a baking and broiling pans so you never have to worry about trying to find pans that fit into this toaster oven.
9.

Oster TSSTTVVG01 Toaster Oven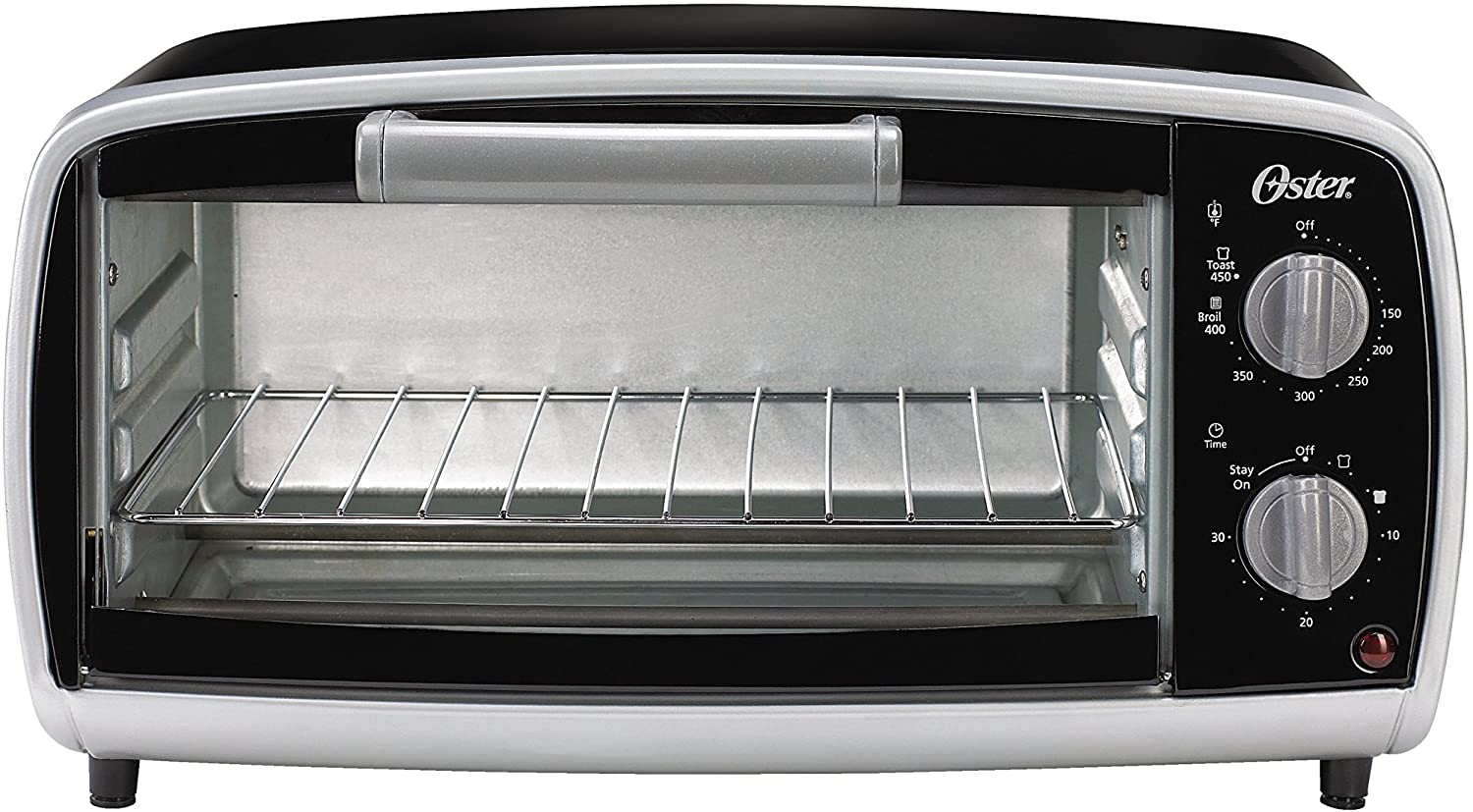 Customize the way your toast is toasted by using your toaster oven. With this toaster oven, you are able to decide the shade of your toast from light to dark. You are also able to bake, toast and broil any food item you would like.
Utilizing this toaster oven even allows you to bake a casserole in just a couple of minutes when you use this toaster oven. It heats up to 450 degrees Fahrenheit with two manual control dials which makes it extremely easy to use.
8.

Oster Extra Large Toaster Oven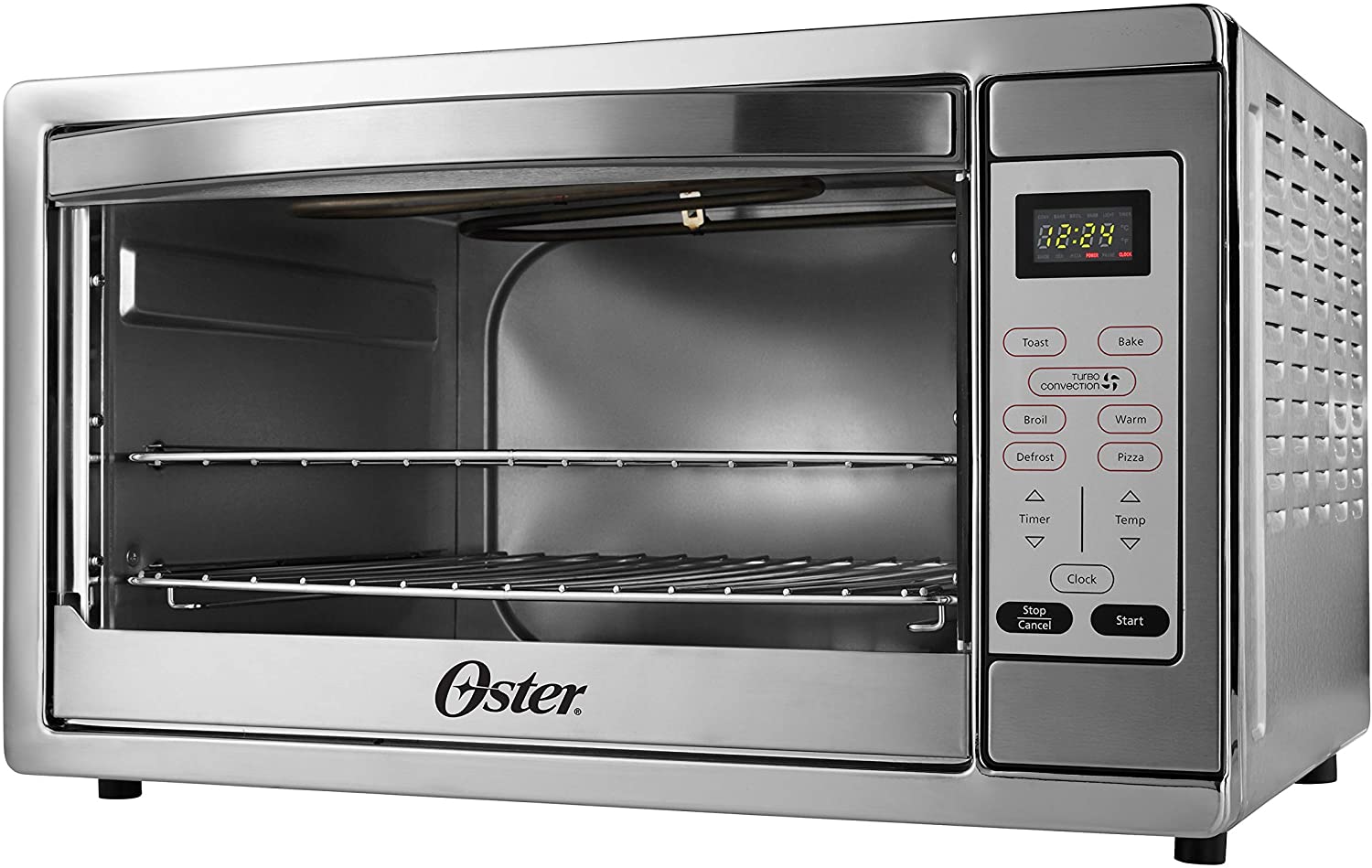 Cook your favorite meals right on your countertop with an extra large toaster oven. If you have a large family or want to, feel a large amount of people you will need a toaster oven that is a bit larger than your original toaster oven. That is when this toaster oven will come in handy. It has sufficient capacity to cook an entire chicken, roast an entire ham and cook your favorite casserole.
This toaster oven can even fit a 16 inch pizza and defrost your favorite meal. It also heats up from 150 degrees to 450 degrees in minutes. Even includes a 90 minute auto shut off so you never have to worry about leaving your toaster oven on for too long. It also consists of two oven racks so you can cook two items at the same time.
7.

Hamilton Beach 31333 Toaster Oven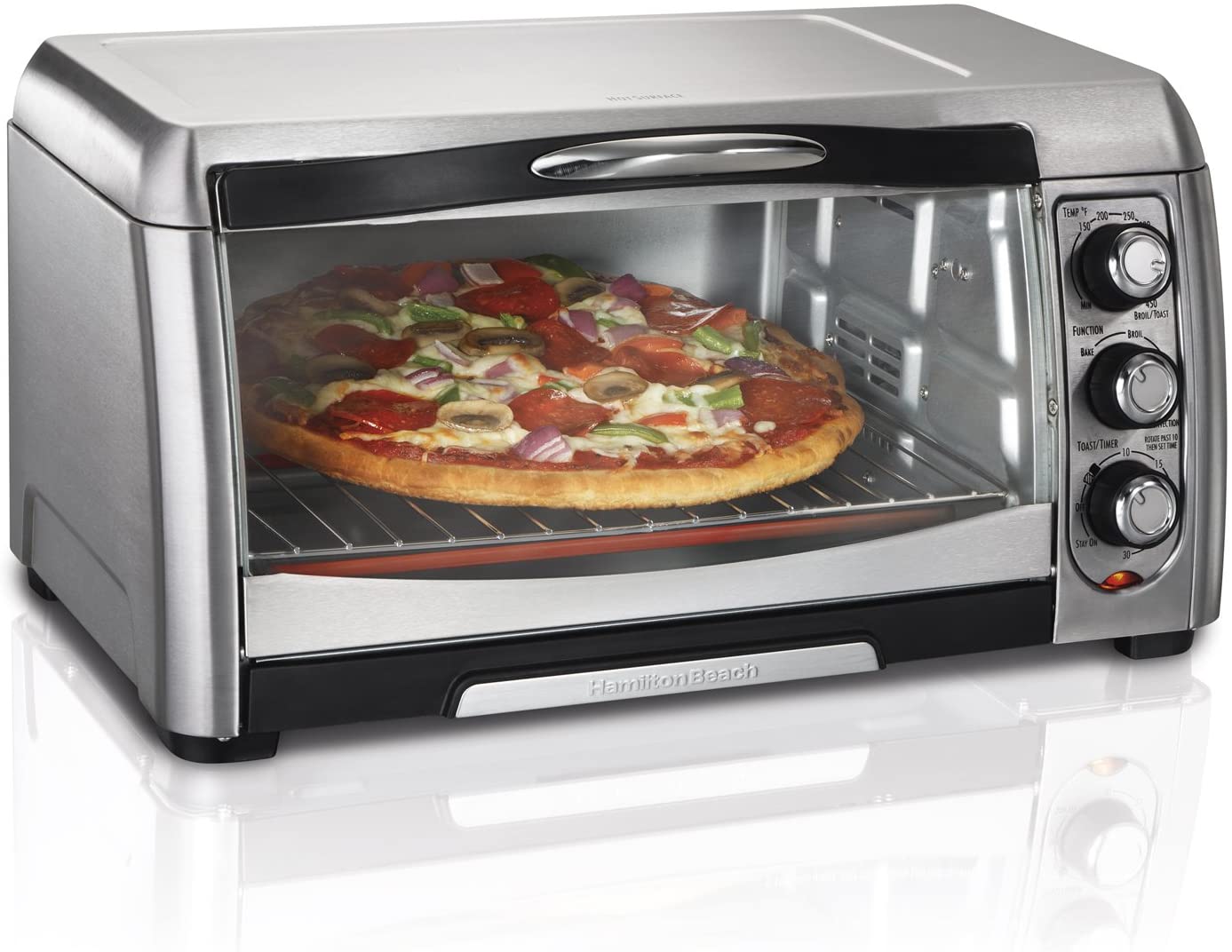 This toaster oven comes with a unique shape that allows you to have easy access to your food as it was designed with a large curved glass door. It also comes with a toasting and heating system that enables you to have your meals cooked more evenly throughout.
This toaster oven has 3 bake settings bake, toast and broil so you can choose which setting will work best for the meal you're preparing.It is a large toaster oven which means it is able to make up to 6 slices of toast and cook up a 12 inch pizza  whenever you want. Conventional ovens like this one cooks about 25% faster than a traditional oven would.
6.

BLACK+DECKER TO1303SB Toaster Oven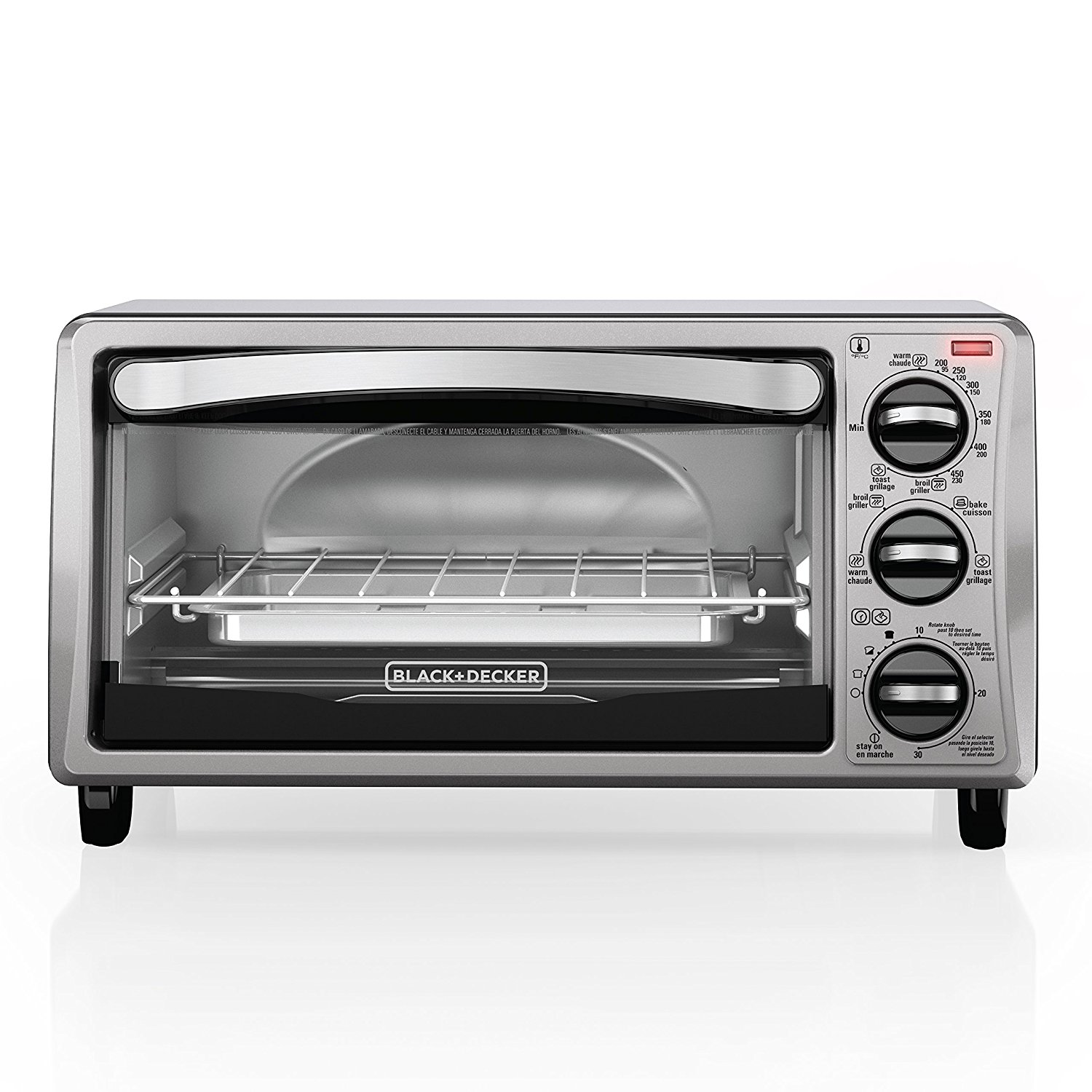 Your toaster oven should be able to replace the majority of your countertop appliances and a toaster oven like this one will do just that. It comes with EvenToast Technology. EvenToast Technology is when the interior of a toaster oven is designed to toast evenly up to 4 slices of toast at a time. This makes sure that you get the perfect toast both sides every time.
It also is accompanied by a 30 minute timer. The timer features precision toast settings as well as a stay on functionality. Although, cleaning your toaster oven is very straightforward it comes with a removable crumb tray so you can always maintain it clean.
5.

Hamilton Beach 31104 Toaster Oven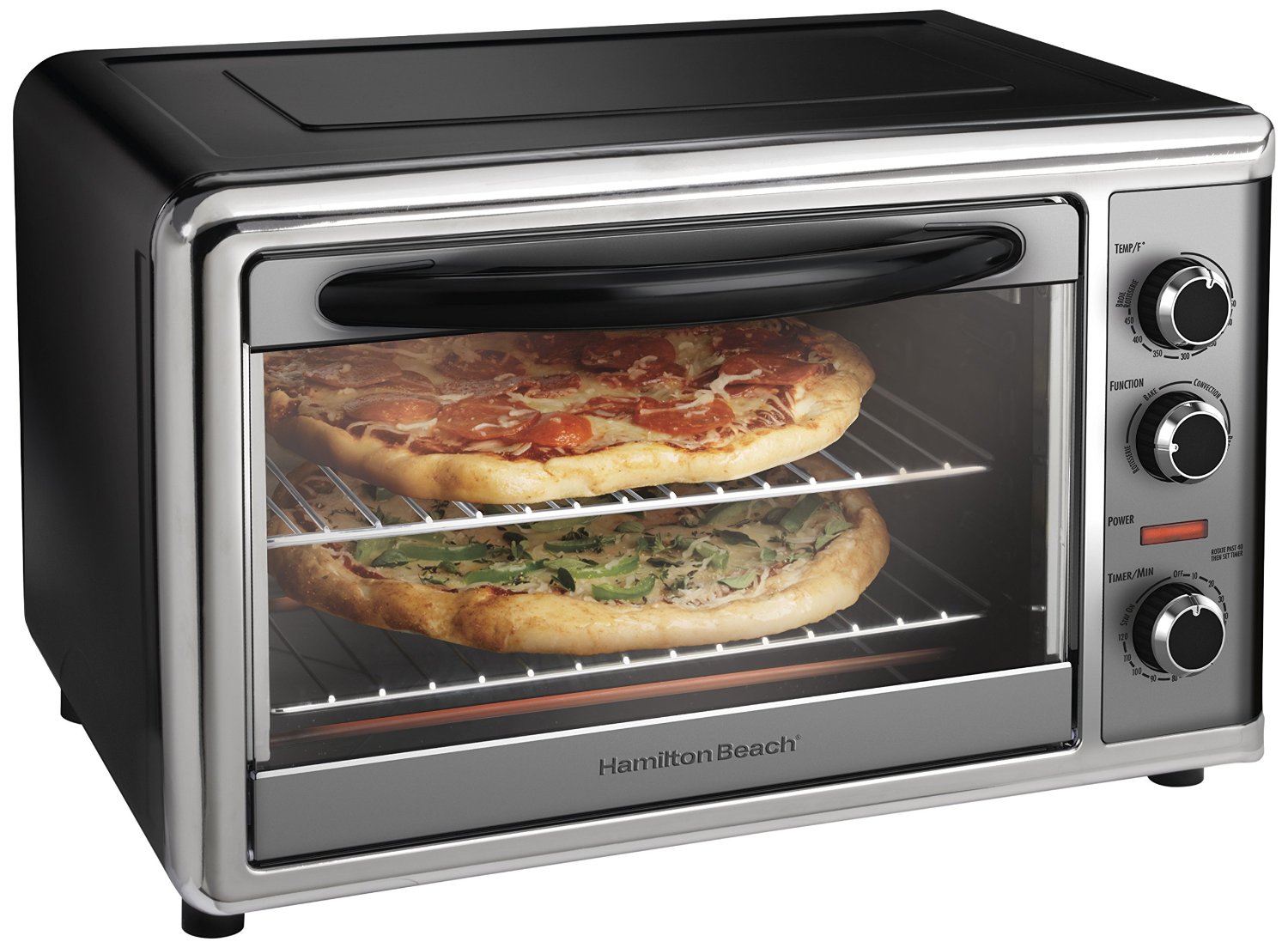 This toaster oven is a maximum versatility toaster oven. It is so versatile it turns into a rotisserie if you need it to. It will roast up to a 5 pound chicken in 25% less time than a traditional oven would. This not only saves you time but it also very convenient to have when you need to come up with something quick and easy to cook.
It also has a large interior capacity with two oven racks that can fit two 12 inch pizzas, two casseroles and two baking pans. The two hour timer allows you to set your meals to cook for your precise desired time.
4.

Cuisinart TOB-135 Deluxe Toaster Oven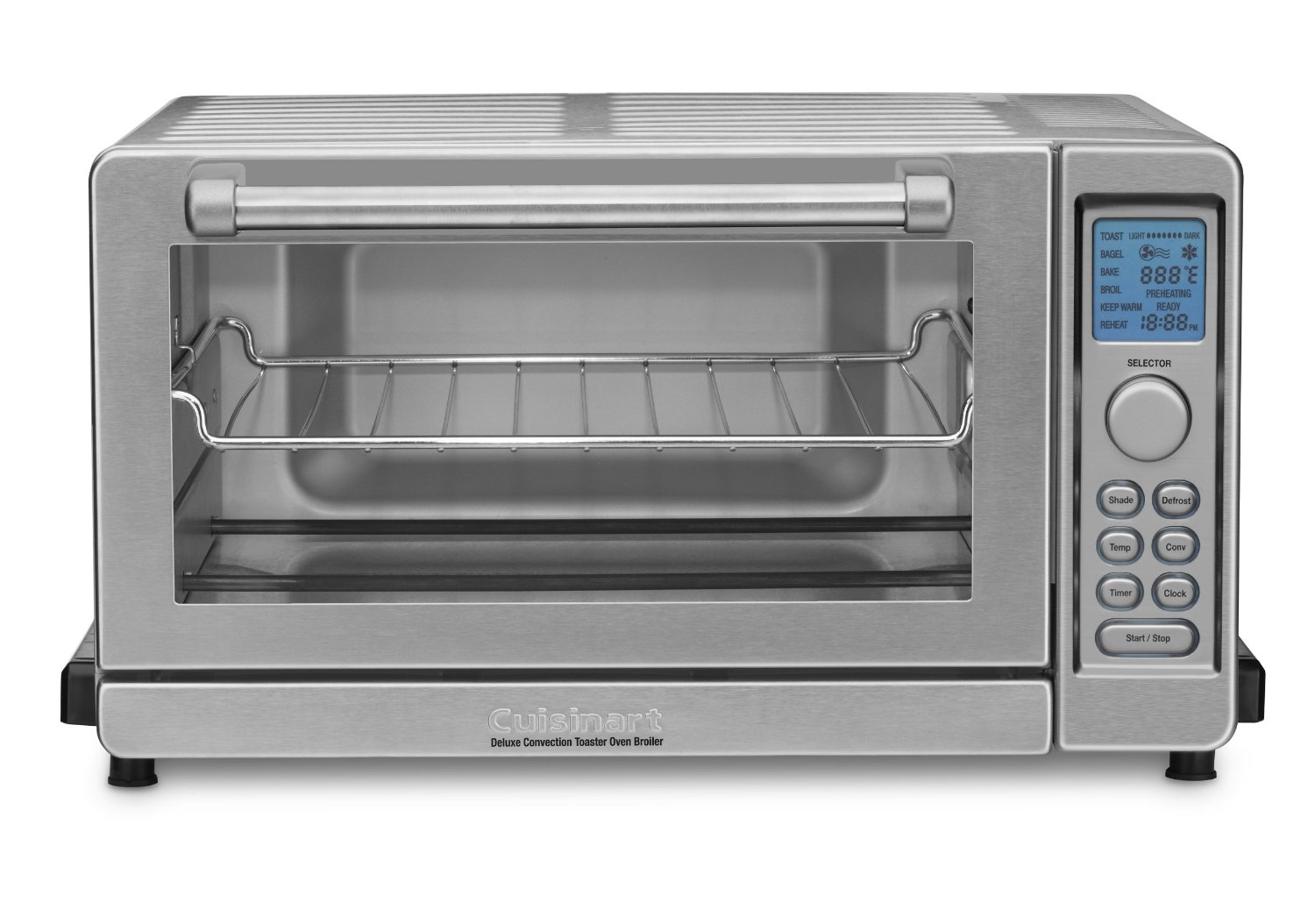 This spacious, deluxe toaster oven comes with 9 functions. These 9 functions are controlled by digital controls with a large blue backlit display so you are able to control the meals that you are making. It also has an electric dial. LED buttons and a preheat ready signal so you can preheat your toaster oven right before you begin using it. Another cool feature this toaster oven offers is its convection fan.
The convection fan inside of this toaster oven enables it to cook your food not only faster but more evenly on both sides. This toaster oven is completely nonstick the interior has a nonstick coating so even if you lay your food directly on top of the tray it will not stick.
3.

Breville BOV650XL Smart Toaster Oven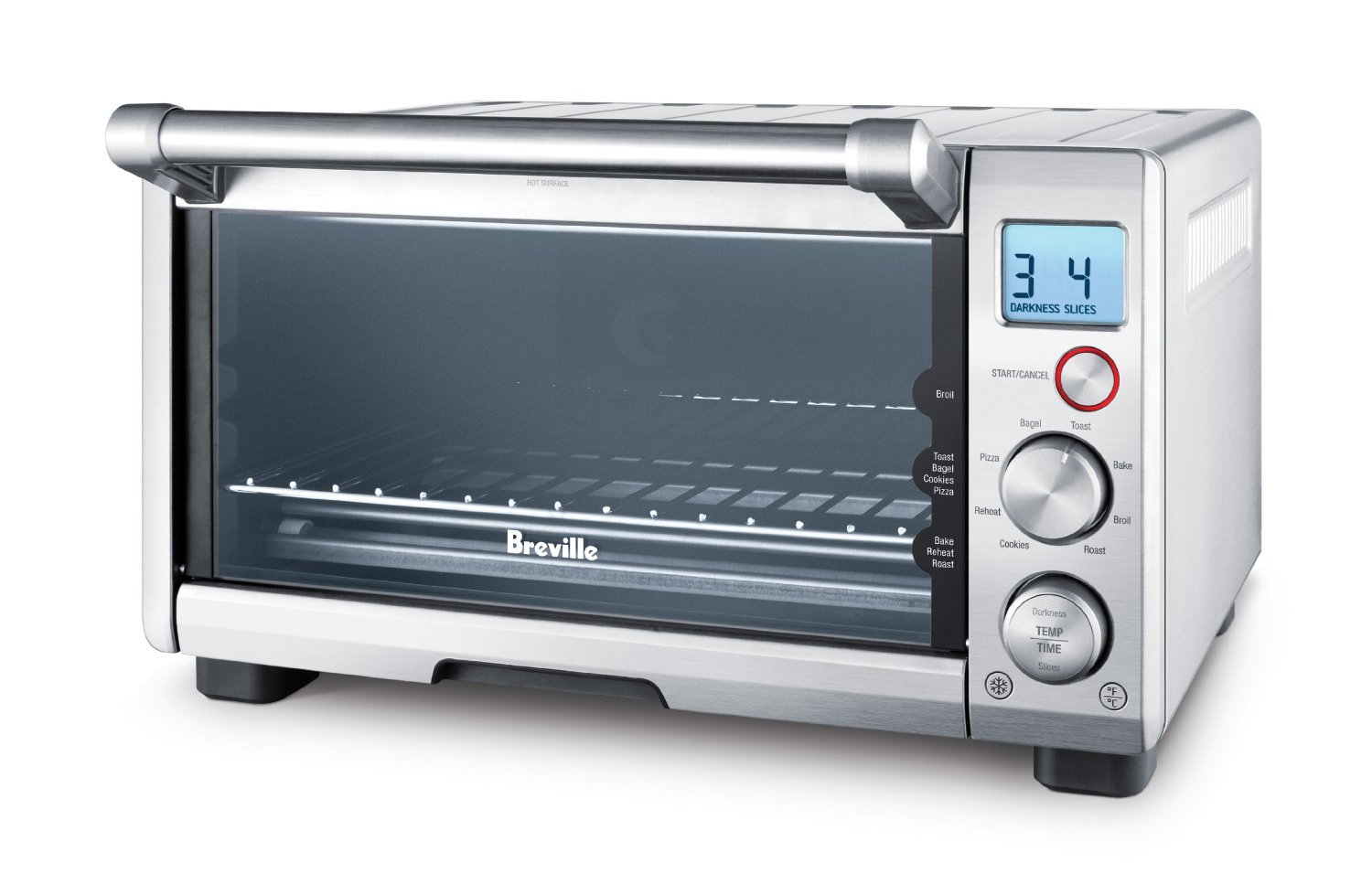 You read that correctly this is a smart toaster oven what this means is it features an Element IQ Technology. Element IQ Technology allows your toaster oven to be able to recognize when the temperature is too high or too low for what you are trying to cook.
It also comes with 8 preset functions that offers a defrost button and a temperature conversion button. This toaster oven is 1800 watts and it has the capacity to remember your personal preference when it comes to cooking your favorite meal.
2.

Breville BOV450XL Mini Smart Toaster Oven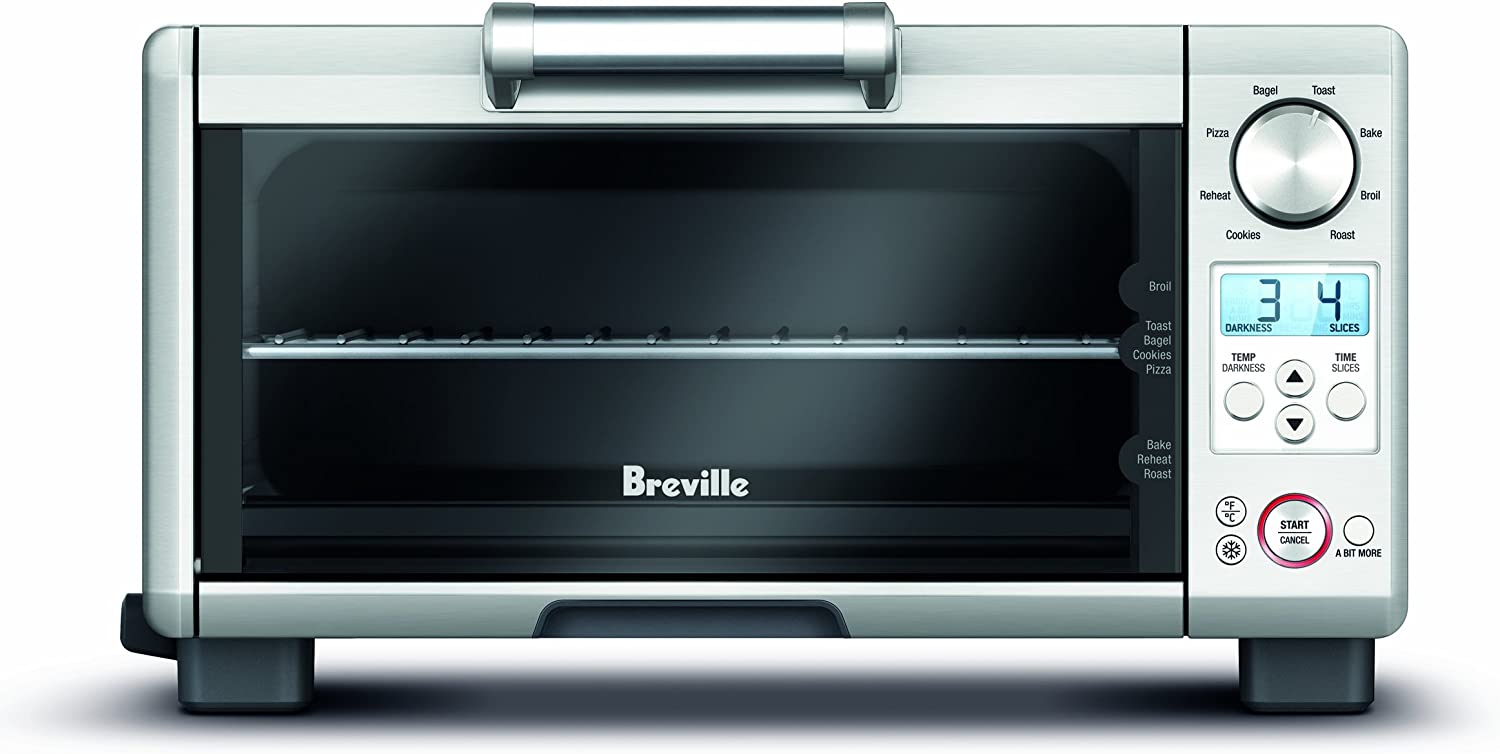 If you are looking for a smaller toaster oven that will get the job done without taking up much space on your countertop this is the one for you. It may be described as a "mini" toaster oven but it is 1800 watts with Element IQ Technology that helps keep your meals evenly cooked.
This toaster oven comes with 8 preset functions and with customizable temperatures as well. It does everything a larger toaster oven does without the need of too much space or preheating time.
1.

Breville BOV845BSS Toaster Oven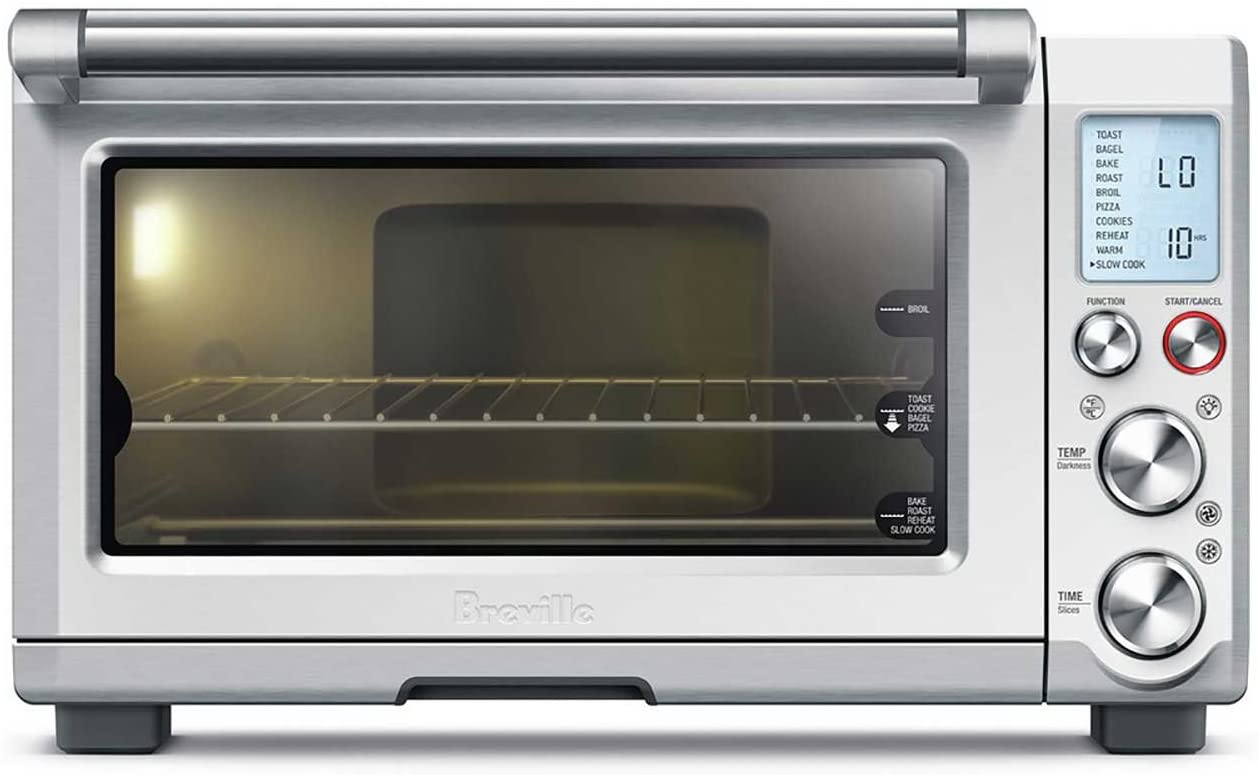 With this toaster oven you have the opportunity to using its slow cooker function. What this means is you have the capacity to cook your meal at a low temperature just like you would with a traditional slow cooker. You can actually slow cook for 10 hours before this toaster oven automatically turns to warm.
This toaster oven will remain warm until you turn it off. It also comes with Element IQ cooking Technology to ensure your meals are always evenly cooked throughout. On top of that it comes with a conventional fan that also helps with the evenness of every meal you make.
As you can see traditional toaster ovens have taken a huge upgrade. The design may remain parallel but the technology has become pretty impressive. Let us know which toaster oven you were most impressed by.