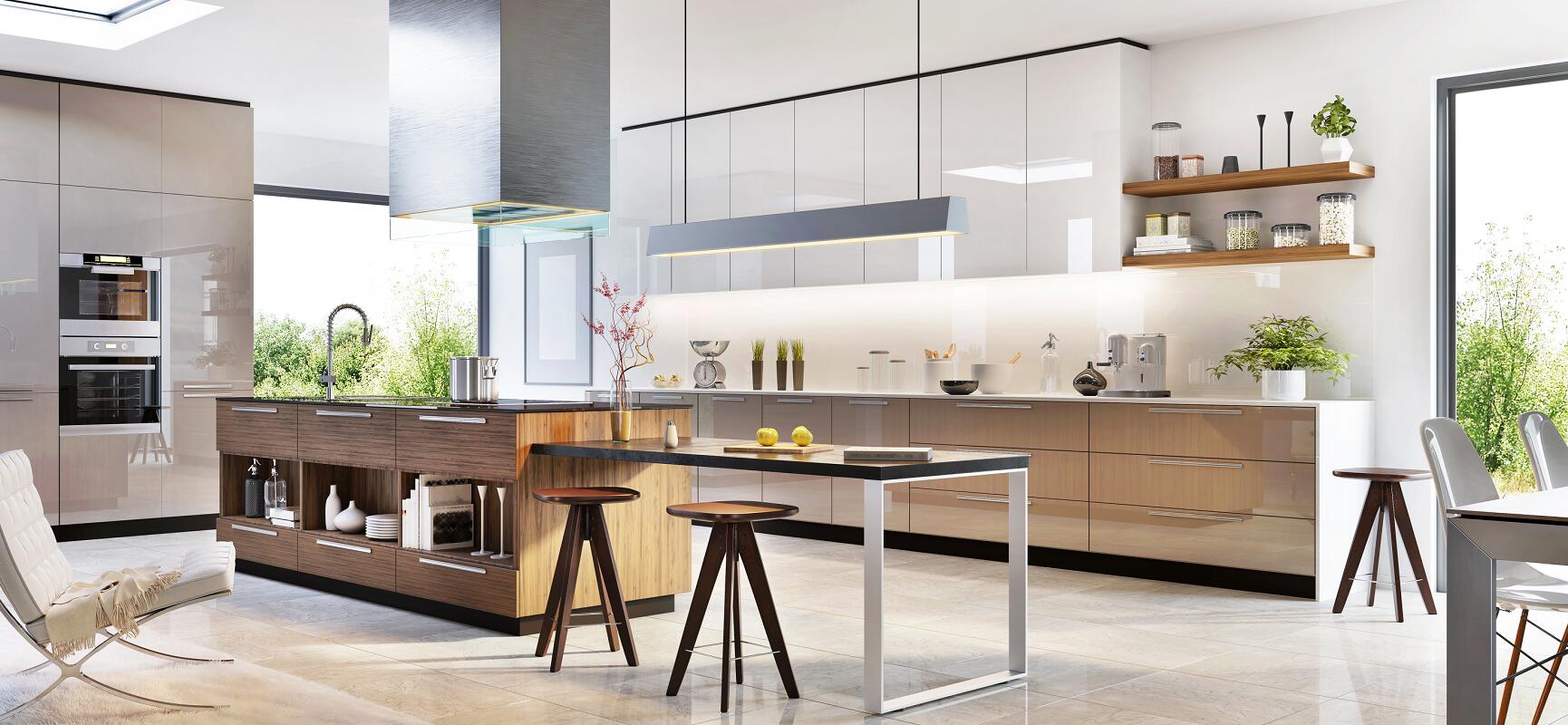 Kitchen designs have gone through countless reinventions over the years. Each year, there seems to be a 'newer trend' that would come up but very few trends tend to stay. For this year, it seems to be all about modern kitchen designs that are incorporated with aesthetics and technology.
Kitchens used to be tucked away in the back of the house. They were only meant to be a place for cooking and washing dishes. Today, though, what used to be a mere cooking place is turning into one of the best features of every home.
Modern Kitchen Designs To Try This Year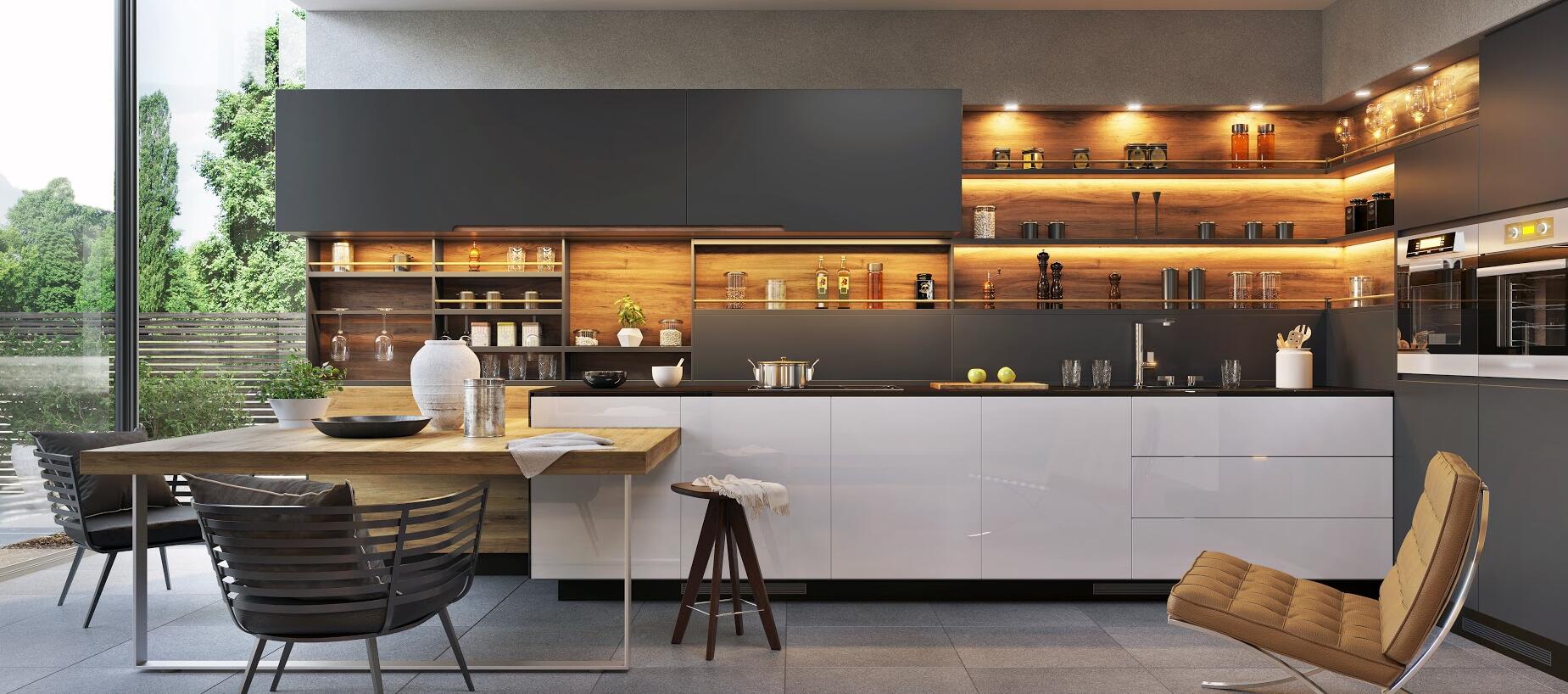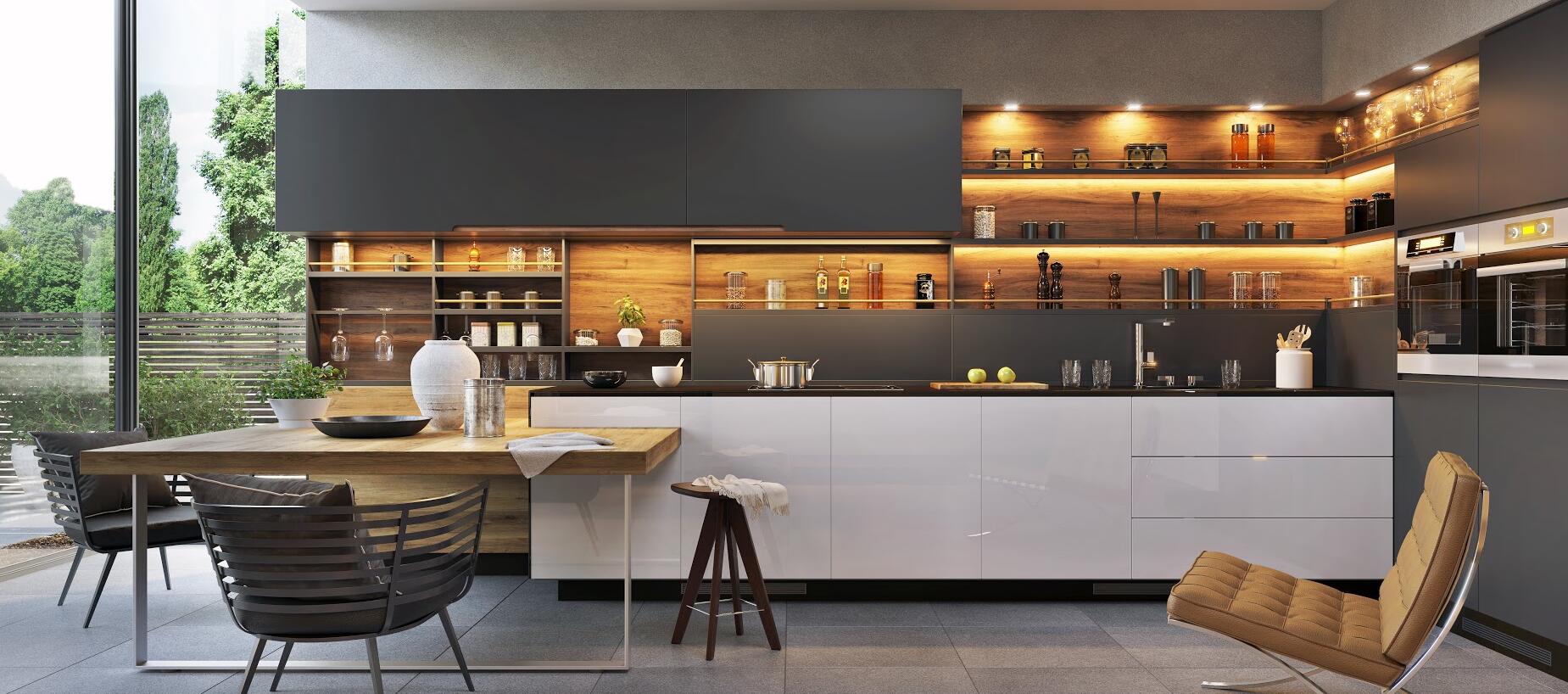 The definition of a modern kitchen design has significantly changed ever since it was called that way. Before, it used to feature geometric forms, flat surfaces, and with very little adornment or decoration. At present, a modern kitchen still has the minimalistic style but is now streamlined with highly functional appliances and steel and concrete products that help the kitchen exude a bold, horizontal, and extreme look.
If you're planning to remodel your kitchen so it can give out that modern and edgy vibe, here are some design ideas that you can try:
White has always been a timeless color when it comes to kitchen designs but this is predicted to change in this year. An all-white kitchen design might start to lose its appeal and homeowners will be leaning toward darker colors for their kitchen islands, finishes, and more importantly, kitchen cabinets.
You simply can't imagine a kitchen without cabinets. Kitchen cabinets are considered the most important part of the kitchen as they make up the most structure of any kitchen's foundation. There are cabinets that are ready to install if you want a cheaper option, although most homeowners prefer custom-made cabinets like the one from MacLaren Kitchen and Bath Custom Cabinets. Custom cabinets provide a sleeker and more stylish look while still incorporating functionality.
Neutral shades will become more prominent, along with pop colors such as emerald green, plum, and navy. Aside from it being different from the usual kitchen tones and colors, darker shades are easier to clean and maintain.
Sustainable Modern Kitchen
For a modern homeowner, sustainability is a growing concern. You're most likely to consider products that are made from environmentally friendly materials, particularly when furnishing and decorating your home. If this sounds like you, consider having a sustainable modern kitchen this year.
Recycled furniture is commonly used to achieve a sustainable modern kitchen.
Here are some tips on how you can make your modern kitchen sustainable and eco-friendly:
Add recycling bins in different areas of the kitchen including the cleaning zone and cupboards.
Always consider the energy star rating whenever you buy kitchen appliances. This rating indicates the energy efficiency of an appliance model as compared to other models in the market.
Invest in a smart dishwasher to reduce water consumption.
This year is all about realizations and new trends. As for the kitchen, it's time that homeowners rethink their contribution to the environment. Switching to a sustainable modern kitchen is a good start.
Multi-Level Kitchen Island
Kitchen islands aren't only functional, they also add character to space. This year in particular will be seeing more modern designs with kitchen islands as the centerpiece. One trend that seems to stand out from the rest is the multi-level kitchen islands.
The concept is to have several level surfaces on your island to provide distinct spaces for different kitchen routines such as cutting fruits and vegetables and kneading bread. There are also innovative designs of multi-level kitchen islands where more cabinets are added to offer extra space for a wine cooler, grill, or extra kitchen appliances like a dishwasher.
Mixed metallic finishes will be entering the modern kitchen trends this year. From nickel to brass, stainless steel, and copper, your cooking space will look glossier and strikingly brighter with the addition of all these metallic finishes.
To achieve this look, you can opt for copper cooking ranges or industrial-style lighting. To add more gloss and shine, you can buy cookware made from gold or copper finishes. You can also incorporate metallic finishes in your cabinet cap pulls.
Countertops are also another staple component of a modern kitchen. Marble countertops may still be a trend this year but they might be outshined by the upscale and modern feel of quartz. Aside from its distinctive character, quartz is also easy to care for. Being a non-porous material, quartz can resist staining much better than its other counterparts such as concrete, marble, and granite.
Quartz countertops come in a wide range of colors and finishes. White is the most popular choice because of its versatility to go with anything. Other modern colors to choose from are orange, black, and gray.
Concealed Kitchen Gadgets
As more and more new devices and gadgets invade modern homes, there's also the desire to keep them discreet and concealed from the naked eye. Nowadays, it's possible to hide a dishwasher or a fridge by taking the form of cabinets or drawers.
When going for this modern kitchen design, take into account the aesthetic of the appliances you'll be buying. There should be an applicable concealment solution to each piece, thus achieving an aerodynamic finish without compromising style.
If you want to see more modern kitchen designs, you may check out this video:
Conclusion
An outdated kitchen design tends to exude a monotonous and dull ambiance. Perhaps it's time you modify and redesign your kitchen. With up-to-date appliances and cabinetry, cooking and preparing food for your family can become easier and even more enjoyable. The modern vibe plus the smart appliances won't only add notable aesthetic appeal but also makes you feel excited about preparing meals for everyone.
Your kitchen design is a reflection of your taste and lifestyle. A modern kitchen offers a variety of trends and designs that you can choose from if you're planning to remodel your home. The list above should be a good starting point so you can be pointed in the right direction. Know your preference and do enough homework so you'll know how to achieve the modern kitchen design that you want this year.