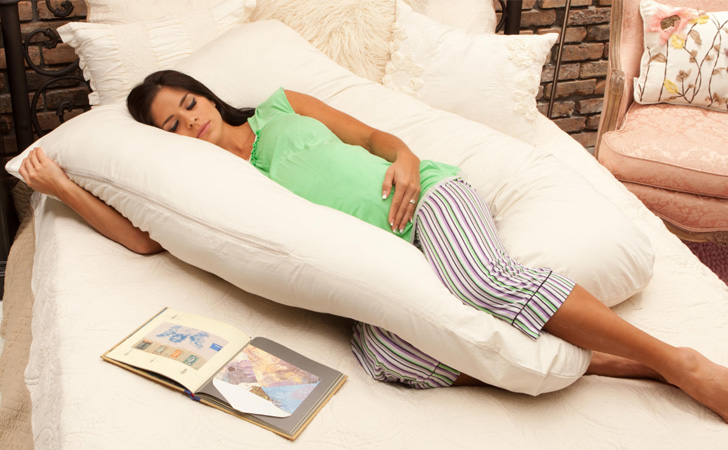 Perfect Pregnancy Sleeping Pillows
Pregnancy can be a magical time in any woman's life, but it can also be emotional, challenging, frustrating, and painful. Pregnancy pillows can soothe you during your pregnancy and help make your child-caring experience more comfortable and enjoyable so you can feel more like your normal self while you're pregnant.
If you're expecting a child and are in the market for a pregnancy pillow, keep reading the following pregnancy pillows reviews to learn more about the top rated best pregnancy pillows available.
10. 

Milliard Foam Donut Pillow Orthopedic Ring Cushion



Crafted with special 3D mesh fabric, this pregnancy pillow is ultra breathable to allow cool comfort and airflow during use. This breathable design ensures that using the pillow will not increase your body temperature and allows your body to breathe easily.
The pregnancy pillow is designed in a ring shape to alleviate uncomfortable pressure. Its shape contours flawlessly to the unique shape of your body to ensure your comfort and support at all times. The pillow is also effective at helping you get your body into a position with proper posture and stability, which can help you sit comfortably while you're pregnant.
9. Boppy Pregnancy Wedge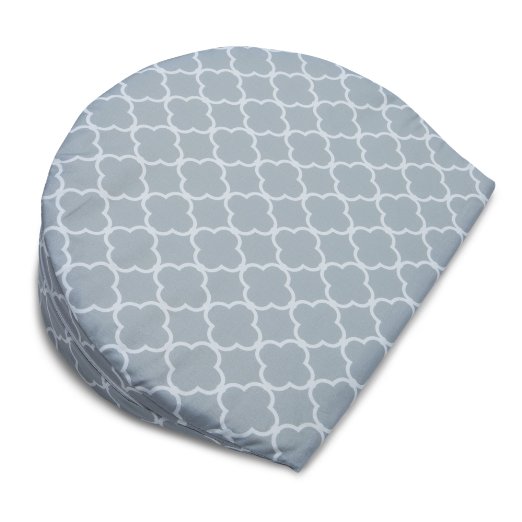 A firm pillow designed in a strategic wedge shape, this pregnancy pillow is designed to support your back and your stomach comfortably. The pillow itself is crafted from firm foam material, but it is covered with a pilma cotton slipcover that is breathable and comfortable.
Because it is very small and compact, this pregnancy pillow is easy to take with you no matter where you go. You can bring it with you in the car to work, on road trips, or just use it at home in bed or while relaxing on the couch. It is versatile, comfortable, and provides necessary support for pregnant women.
8. KHOMO Extra Light Full Body U-Shaped Maternity Pillow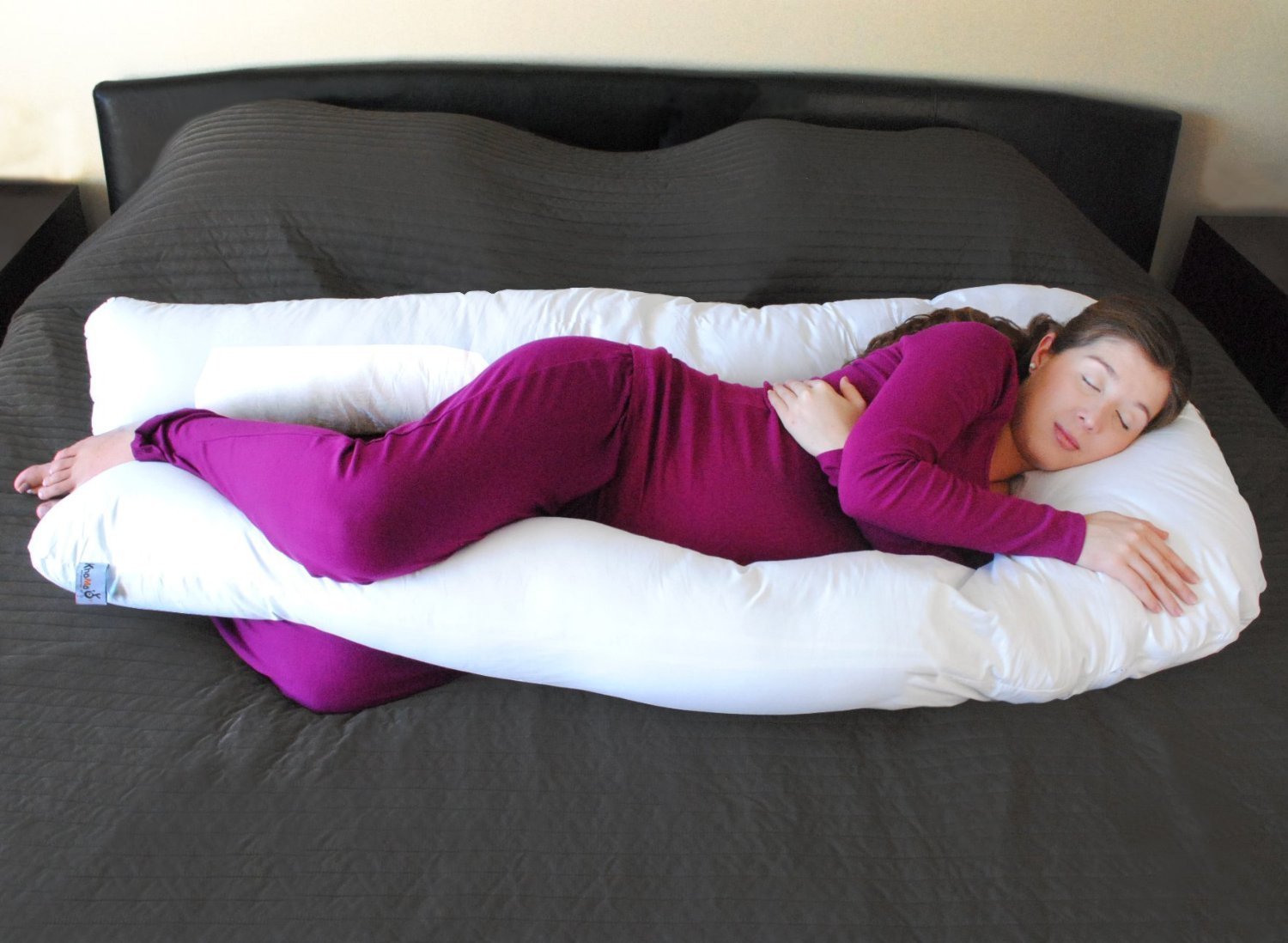 When you're pregnant, even a simple action like lying down can be extremely difficult and painful. This full body pregnancy pillow from KHOMO can help solve this challenge of uncomfortable rest with its strategic U-shaped design.
Because it is very thin and lightweight, the pillow is more breathable and comfortable than other full body pregnancy pillows that are heavy. It also will not increase your body temperature, so you can cuddle with it all you want without worrying about getting too hot.
7. 

U-Shaped Premium Contoured Body Pregnancy Maternity Pillow with Zippered Cover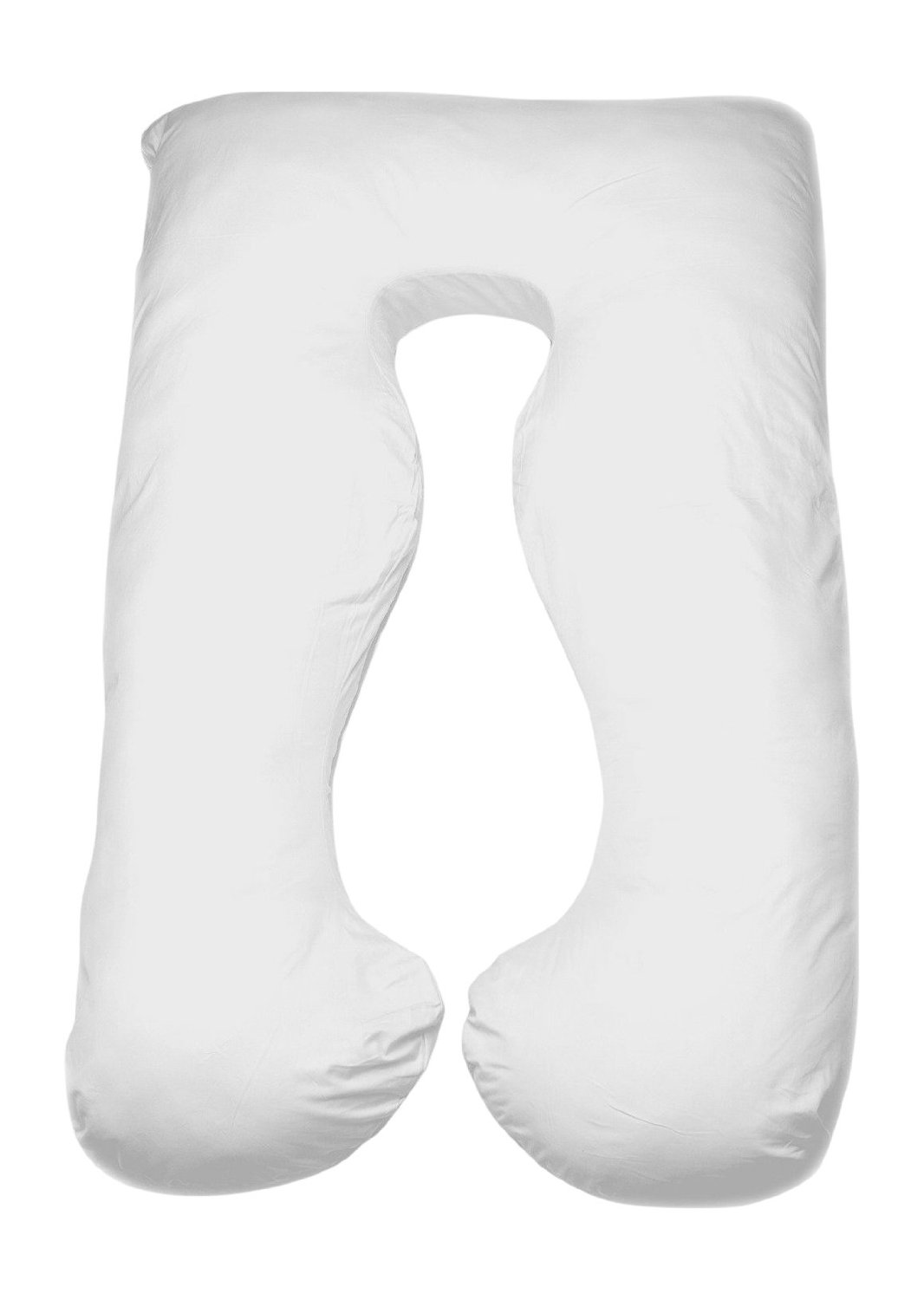 With a unique U-shape design that effortlessly supports your back and stomach, this pregnancy pillow is designed to increase the comfort of pregnant women while laying down. The pillow comes with a removable white zippered cover to add soft, comfortable breathability to the pillow during use.
This pillow's special shape helps prevent common health problems that can arise during pregnancy. These health conditions include sciatica, heartburn, carpal tunnel, and nasal congestion. Regular use of this pillow while sleeping or resting can help prevent your chances of developing these medical problems to help ensure a safe and healthy pregnancy.
6. 

J-Shaped Premium Contoured Body Pregnancy Maternity Pillow with Zippered Cover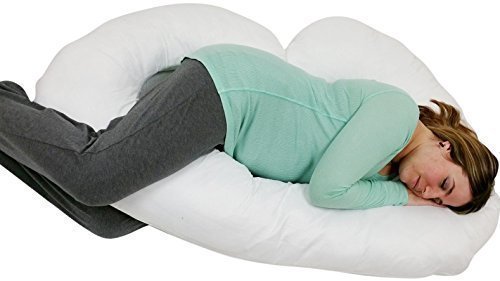 Every pregnant woman has a different body, different aches and pains, and different position preferences when it comes to laying down and resting. Not every pregnant woman can feel supported and comfortable with the same shape of pillow. This unique J-shaped pregnancy is a great supportive and comfortable alternative to the traditional U-shaped pregnancy pillow that efficiently supports your back and stomach during pregnancy.
The unique shape of this pillow also helps reduce your risk for developing common pregnancy-related health conditions during your pregnancy. The pillow comes with a removable white zippered slipcover that increases the comfort and breathability of the pillow and can be easily taken on and off for washing in order to keep your pillow looking and feeling fresh.
5. PharMeDoc Total Body Pillow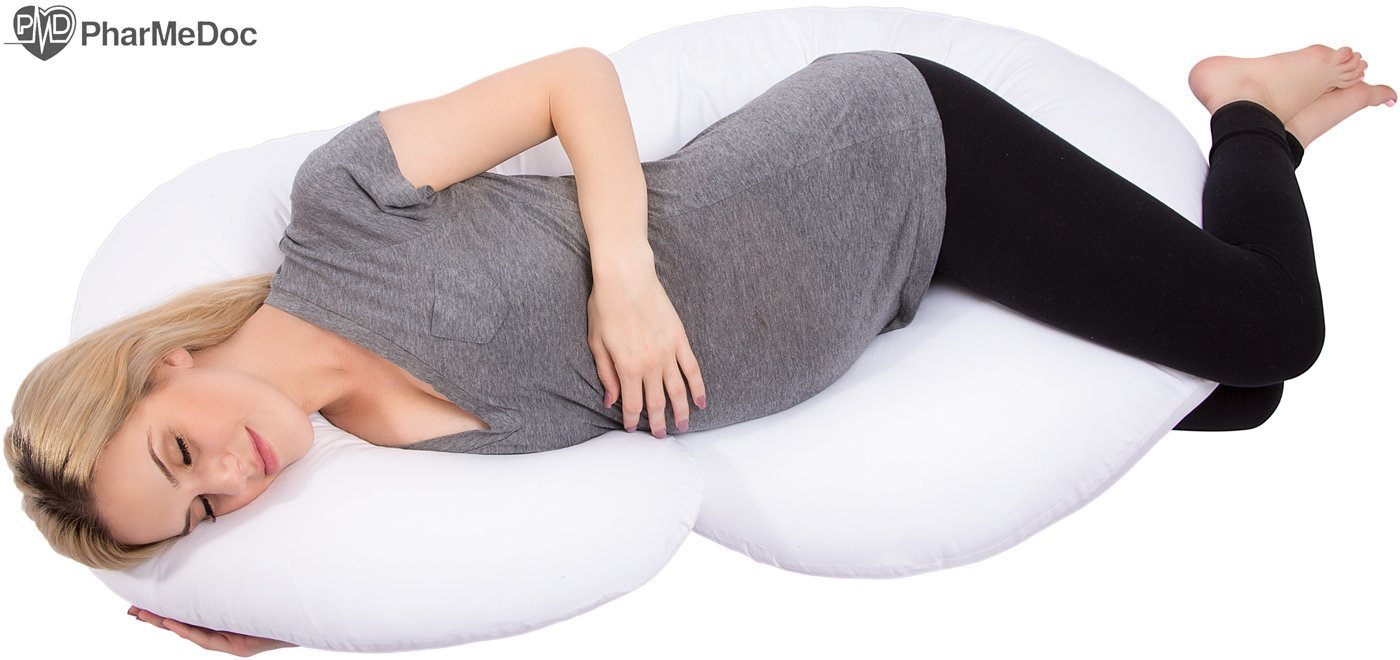 This pregnancy pillow can be used to increase your comfort while sitting or laying down, so you can use it while reading, resting, or even sleeping during the night. The comfortable pillow helps reduce stress and strain on your neck and helps you sleep more easily and peacefully every night.
Unlike many other pregnancy pillows, you can even use this pillow after you give birth to your baby. It can be extremely helpful at reducing traditional pains you experience after pregnancy and can even be used as a nursing pillow to help both you and your baby get into a comfortable position for breastfeeding.
4. 

Oversized Total Body Pregnancy Maternity Pillow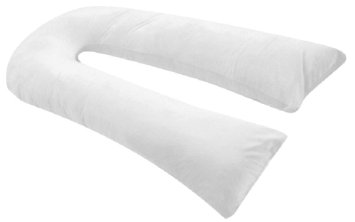 This pregnancy pillow is extremely thick for added comfort and support. It is nineteen inches thick and one hundred thirty inches long and is designed in an oversized U-shape in order to provide you with full support at all times.
The pillow is extremely soft and feels great on your skin. It has a four hundred thread count and is crafted from one hundred perfect microfiber polyester in order to gently soothe and caress your skin for maximum comfort. The fill of the pillow as well as its shell consists of the super soft microfiber polyester material to sufficiently support your back and belly during use.
SHOP NOW
3. Today's Mom Cozy Comfort Pregnancy Pillow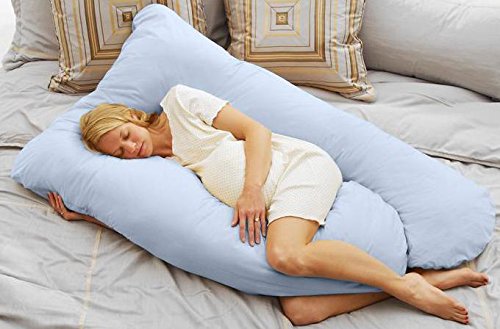 Many standard pregnancy pillows are designed to only support your back and belly. This pregnancy pillow, however, goes above and beyond with its incorporated shoulder comfort system that relieves pressure from your shoulders to ensure all-around comfort for your whole body.
After your baby is born, this pillow can be used as a comfortable and supportive nursing pillow. Its contoured shape hugs your natural curves to keep you comfortable and includes a place for your baby to breastfeed in a natural, supported position.
2. Leachco Back 'N Belly Contoured Body Pillow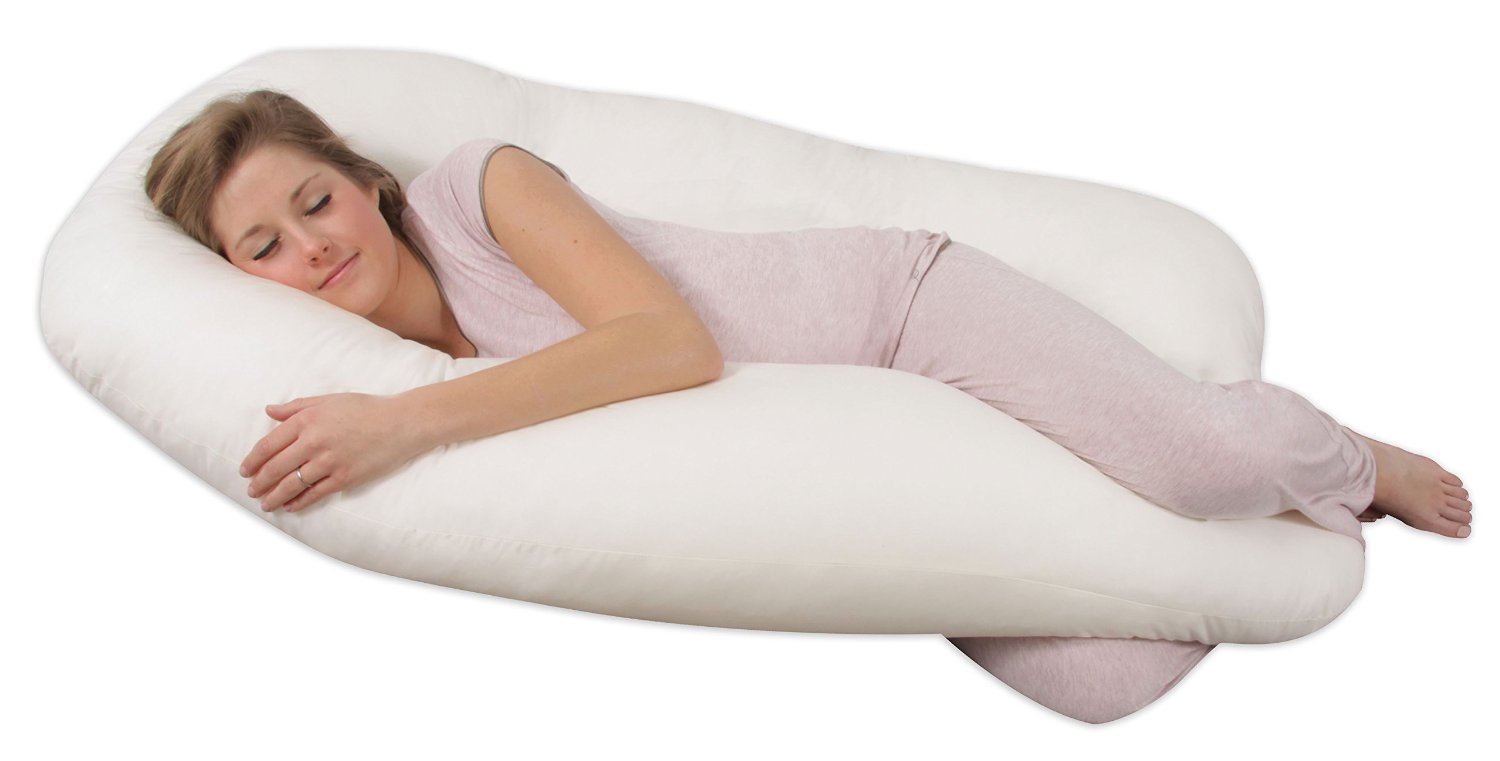 This pregnancy pillow is ultra contoured to caress your natural curves and support your back and belly during use. It features special inner curves that increase the support for your back and tummy in order to prevent common pregnancy-induced medical conditions including sciatica, congestion, fibromyalgia, carpal tunnel syndrome, and gastric reflux.
The pillow is designed specifically to provide you with comfort while you sleep. If you use this pillow while trying to sleep, there is no need for you to endure uncomfortable repositioning during the night. All you have to do is turn from side to side using the pillow to regain a comfortable sleeping position.
1. 

Leachco Snoogle Total Body Pillow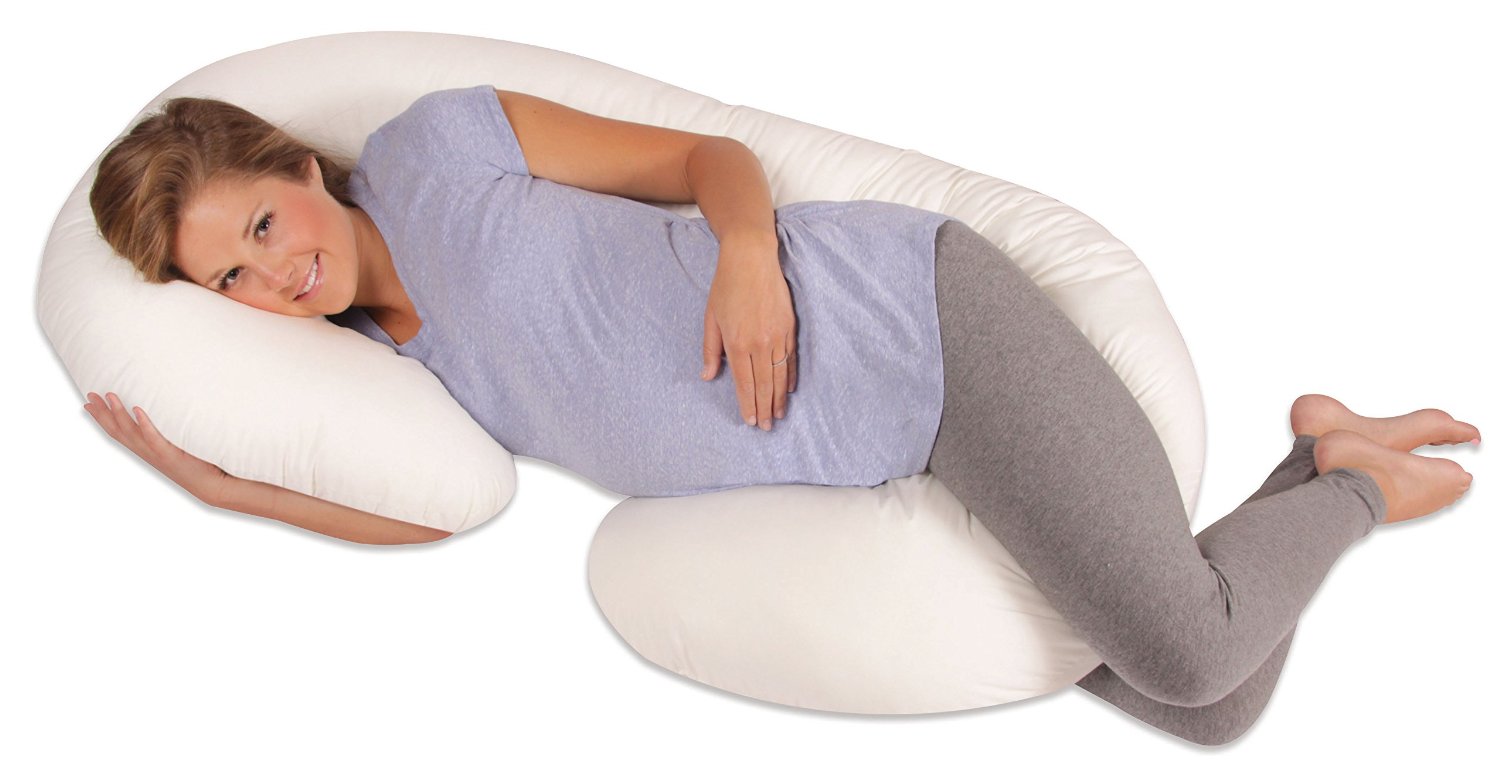 Many pregnant women resort to using many different pillows to sufficiently support their body while sitting up, resting, or sleeping. With this full body pregnancy pillow from Leachco, there is no need to use multiple pillows to achieve support and comfort; this one pillow does it all.
Designed with a removable cover that has a sham-style fabric that feels soft against your skin, this pregnancy pillow feels cuddly and comfortable like a supportive teddy bear. It doesn't just support your back and belly; it also provides abundant support for your hips and neck as well to ensure full body comfort.
Pregnancy pillows can significantly increase the comfort of your experience with pregnancy. They can mold to the unique shape of your pregnant body to provide you with increased comfort and support. Before you buy a pregnancy pillow, use the list in this post to find out more about some of the best pregnancy pillows on the market.