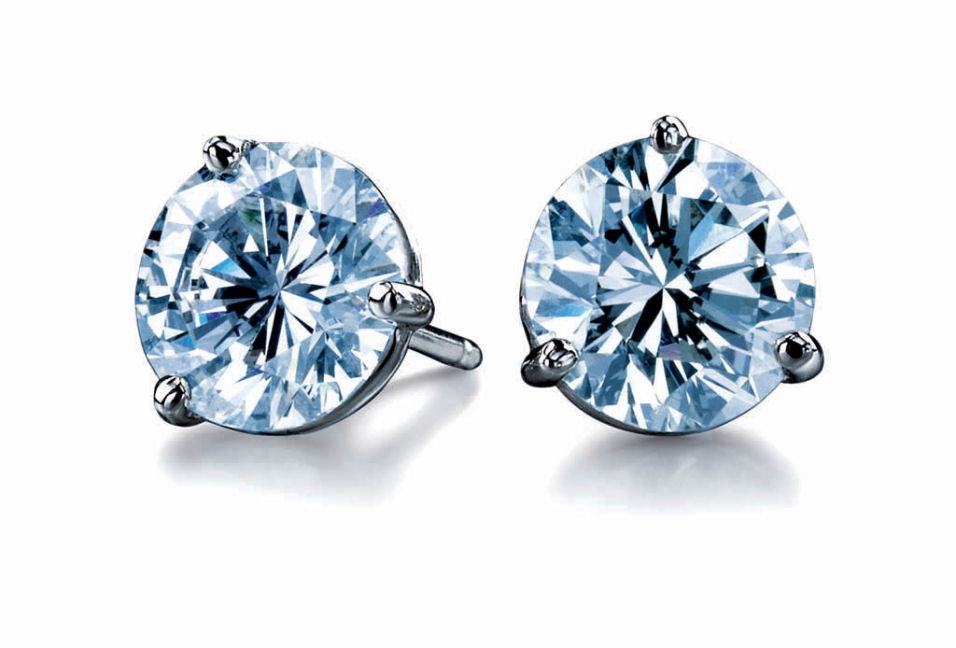 Earrings are an eternal favorite. And once you know how to make use of your earrings, different trends, and styles, you'd love wearing them even more. While the world rapidly moves from one trend to another, nobody stops to give out the tricks that will help you maximize the impact of the beautiful earrings! 
Looking for great tips and tricks to make the most of your earrings? Worry not, here is a well-fleshed list for you to find more reasons to wear a different pair every day!
The Easiest and Most Stylish Earrings Tips
When it comes to keeping up with the trends and looking your best, nothing beats a good pair of earrings. Wondering how to style your ears? Considering switching some styles to look better? You are in the right place! 
We have some interesting and different styles that can help you to add some snazz to your looks!
Sparkle it up – gems and stones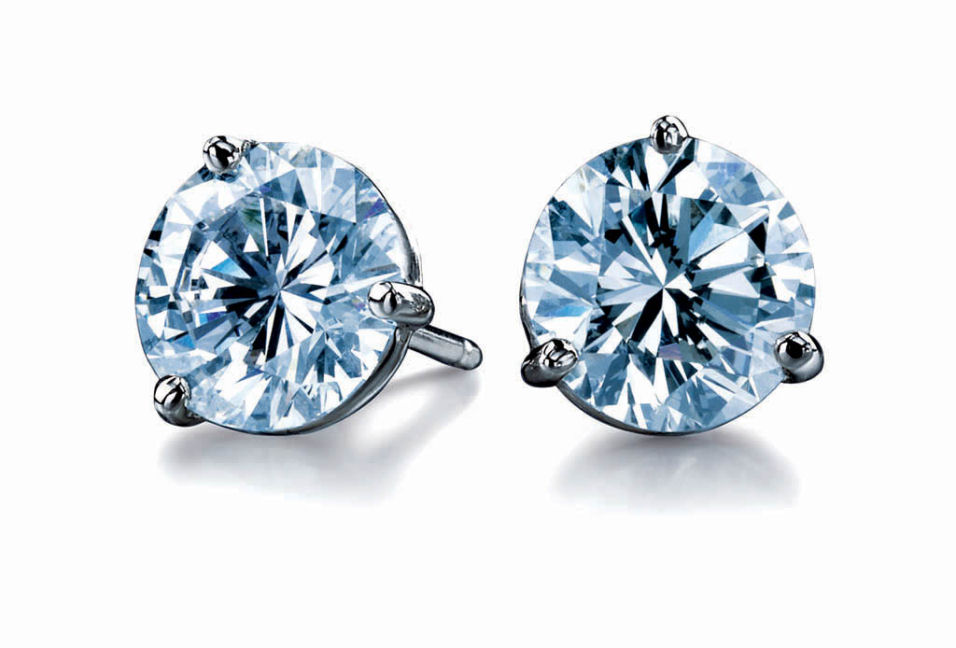 Credit: pixy.org
Earrings look the best when you add glimmer and shimmer to them. Diamonds are a woman's best friend, and thus, always the most perfect thing you can dress up in. Finding the right shape of the diamond is important, because not every shape goes with every type of face. So make your pick – princess, oval, marquise, or something else.
However, you can also swap your D's for something different, like ruby or sapphire, or a more affordable semi-precious stone – as long as they sparkle right. 
Go with the eternal style – studs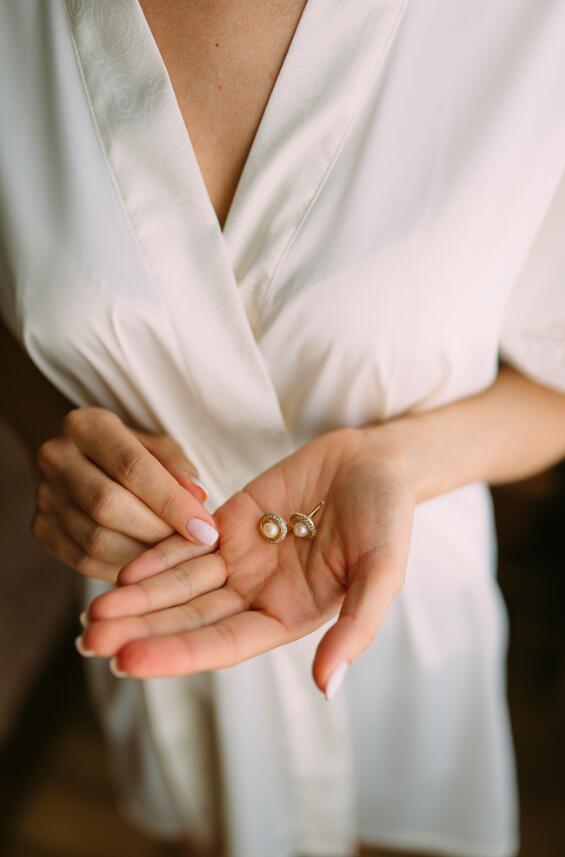 Credit: pexels.com
Studs have been around for ages, and have managed to stay in style. The best thing about studs is that they work with any outfit, and are easy to handle. You wouldn't catch yourself fretting over the possibility of losing these! Elegant and stylish, studs will always be a classy way to jazz up your style. 
Hoops for the Fun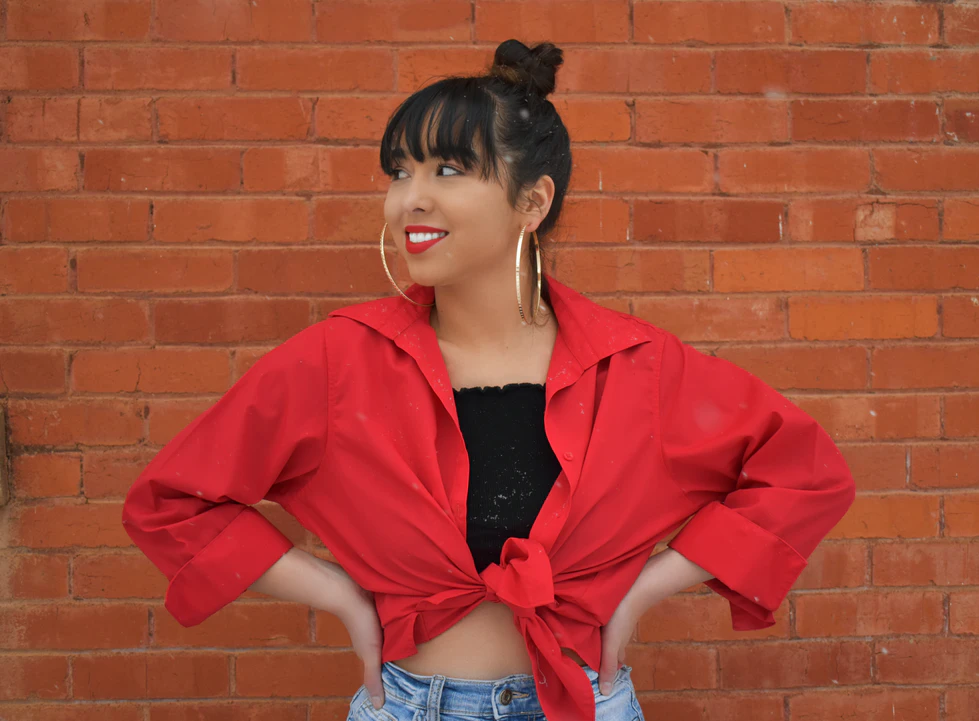 Credit: unsplash.com
Want the Maeve Wiley look? Go with hoops!
Hoops has always been the go-to earring for pretty much any occasion. Have a meeting? Go with hoops. Have a fun night planned with your friends? Wear hoops! The simplistic design and the super low-maintenance of these earrings help you get to amp up your look. 
You can find a variety of options, dual tones, different kinds of metals, and different styles. They are the best for a regular day at work or at home.
The Glint of Metals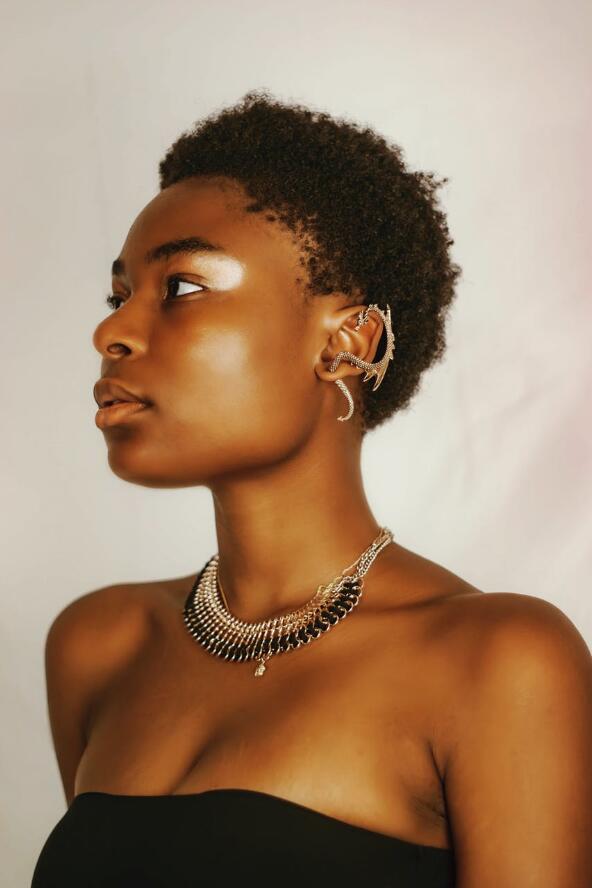 Credit: pexels.com
We can't stress enough the beauty of earrings that shine out of their surroundings. Although diamonds and gemstones can do the same, nothing beats a pretty metal earring pair!
What's more is that you can find all kinds of metal earrings, from gold to sterling silver, there are numerous choices. You could choose the simplistic designs of the intricate ones for your looks. Metal earrings help you razzle-dazzle whatever you choose to wear! 
They are also perfect or a date night. 
Cluster earrings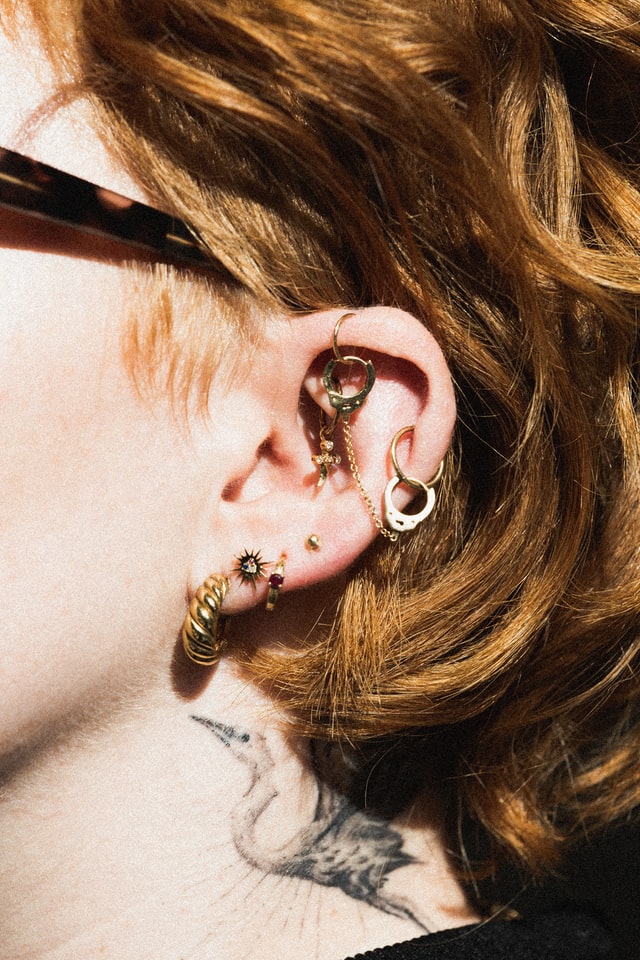 Credit: unsplash.com
When it comes to attaining the perfect style for your earrings, nothing beats wearing more than one pair at a time. Cluster earrings accentuate your choice and bring attention to the delicate choice of the pairs. 
Also, for those who love to stand out, cluster earrings give you a complete look and a different vibe. These work best for clubbing or going out with your friends. 
Alluring Drop Earrings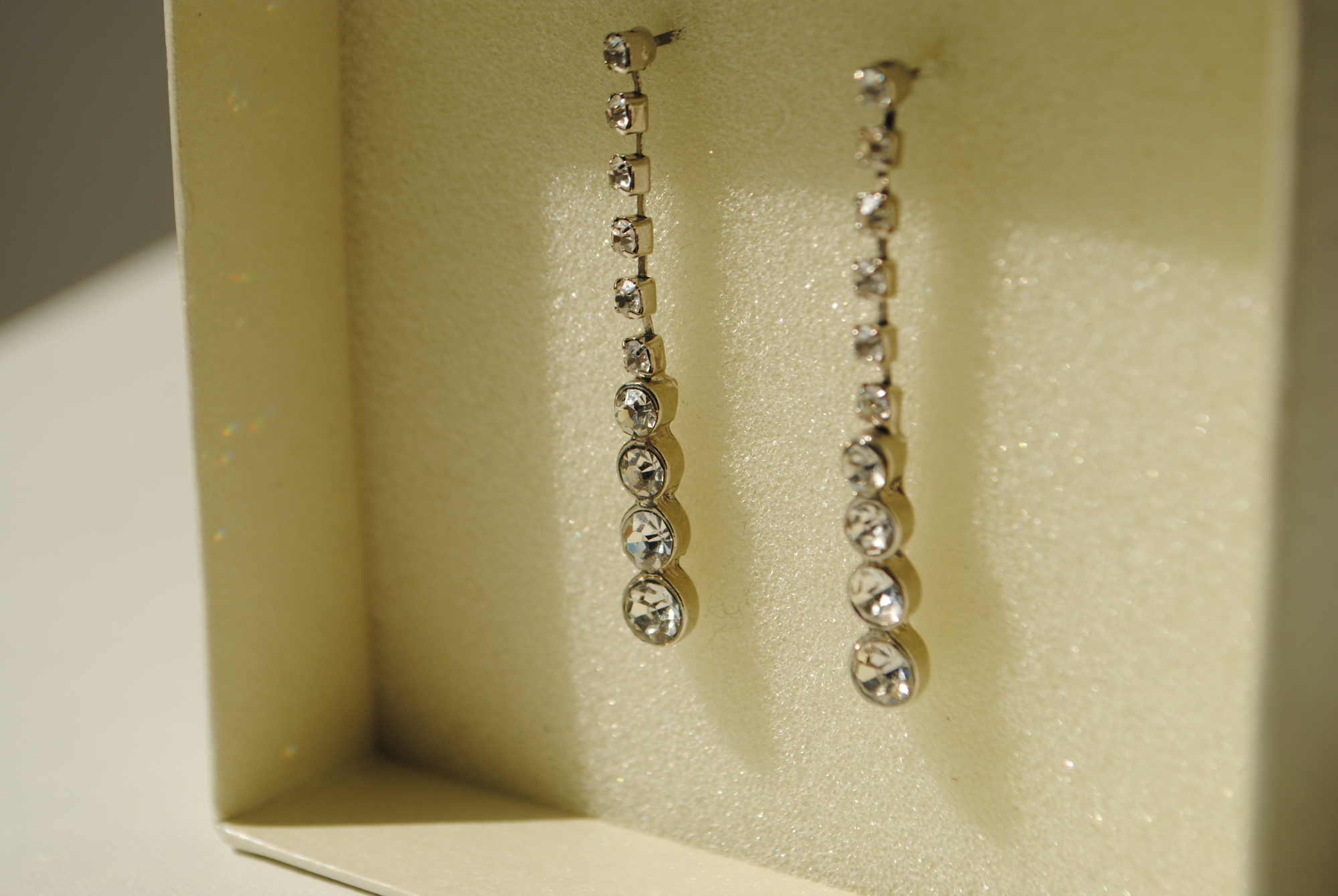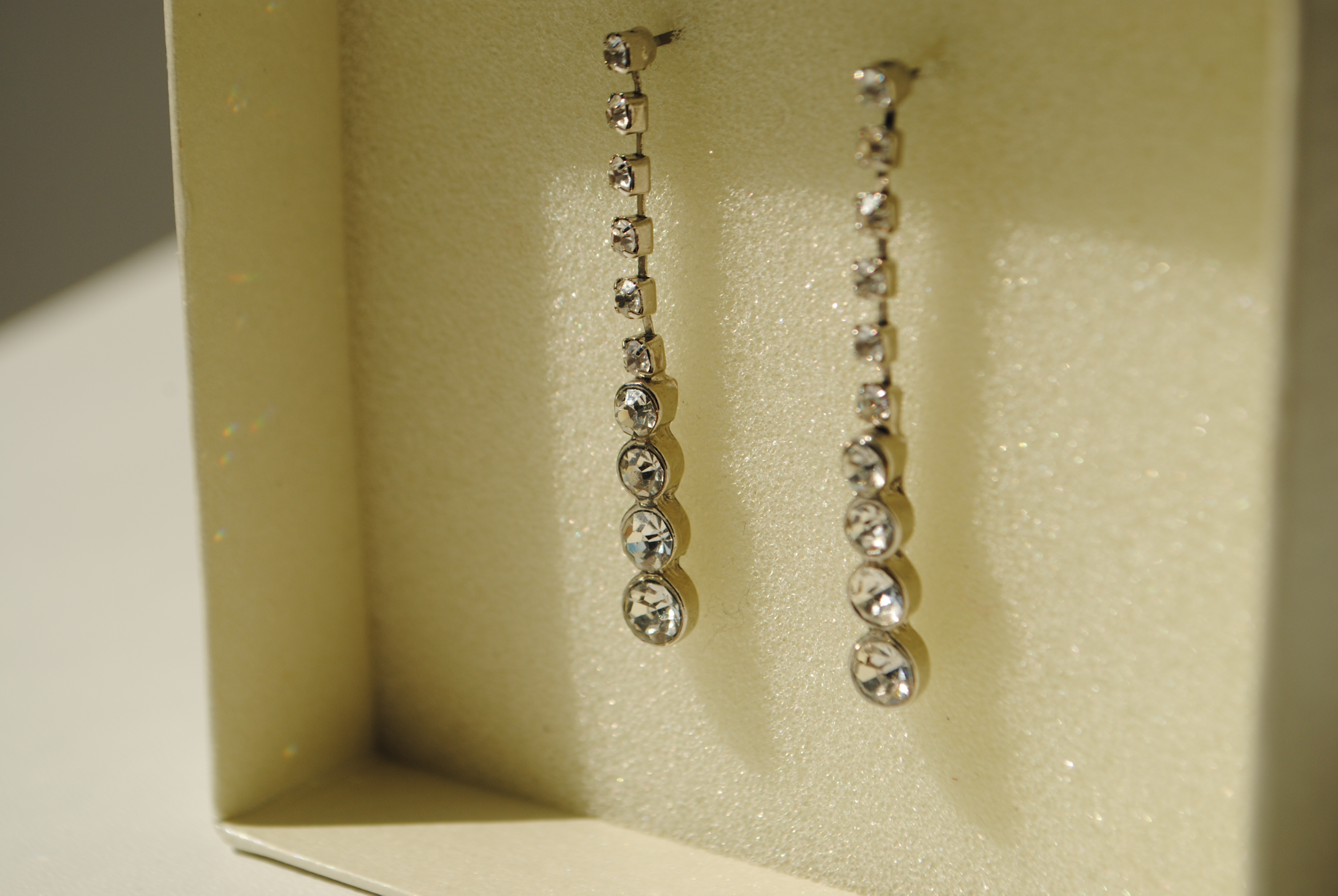 Credit: Wikimedia Commons
Want sheer elegance? Go with drop earrings. 
The allure of these types of earrings comes with the fact that these don't move much. These earrings do not get in your way and help you attain a gracious look. This works best for formal occasions and black-tie parties.
Quirk Over Mainstream with Ear Cuffs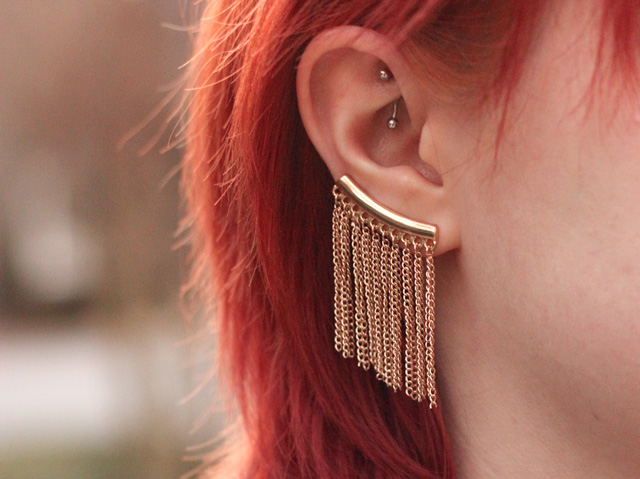 Credit: Wikimedia Commons
Ear cuffs have been popular for ages only for the fact that it is easy and simple. Ear cuffs help you creatively accessorize your ears and help you find the right style. These come in a variety of styles and designs.
A great tip to make use of these is to wear a piece of different pairs.
Embrace the Tassel Love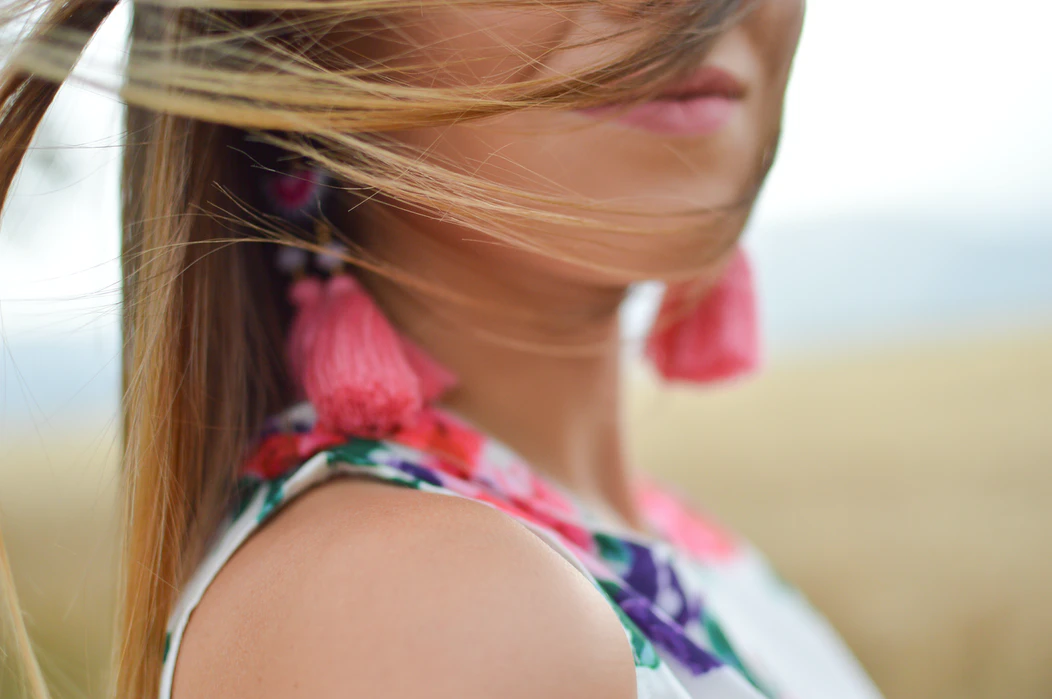 Photo by Tamara Bellis on Unsplash
Anyone who says tassels are out of style, don't trust them! Tassels are an eternal symbol of easy-going style. Two things why these remain to be one of the best choices, one, these work with pretty much everything, and second, you can make your own!
Summer dresses and summer looks work well with these. 
Extra Noteworthy Tips to Keep in Mind

 
Keep them Clean:

Whenever you decide to swap a pair with your best bud or want to wear something you wore years ago, you should clean the pair properly before you put it on. 

Practise Moderation:

If you feel your ears are chaffed or stressed, go easy on them. Wear lightweight and heavy years alternatively. 

Match your Style:

To stay at your A-game, always be mindful of the pattern and the earrings you pick out to wear with them. Match your earrings with the patterns or the colors, the choice is yours!
With the above-mentioned tips, you can find the perfect way to accessorize and dress your best!