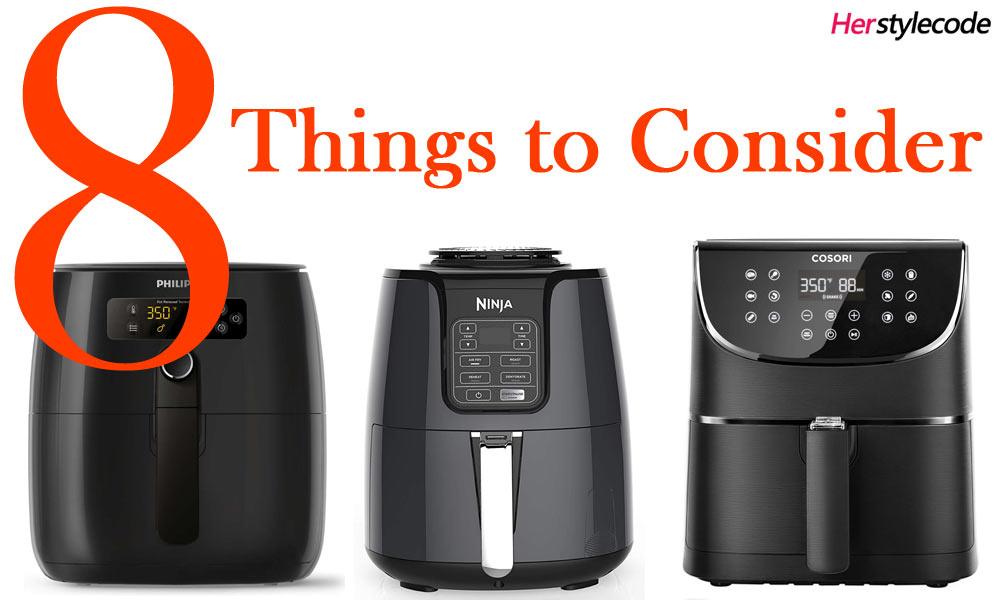 Since air-fryers hit the market a few years ago, they have become a popular new way of cooking healthy and tasty fried food. They cook safely and quickly, using just a fraction of the oil you used to need to get that crispy, deep-fried flavour.
Designs have progressed and functions widened, so you can now even bake and make virtually any kind of dish in a newer model of this innovative cooking device. There's a whole lot of choice on the market for the new Air Fryer cooking device, and that means you could spend weeks trying to find out which one is right for your household.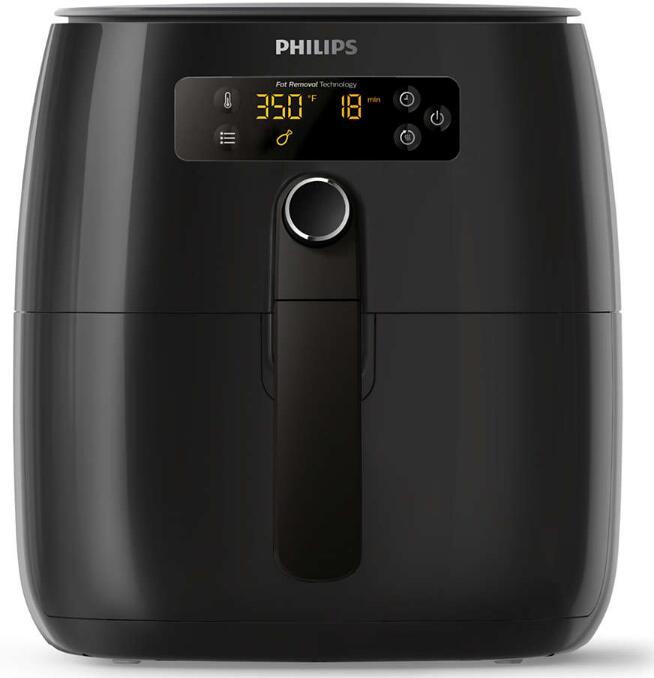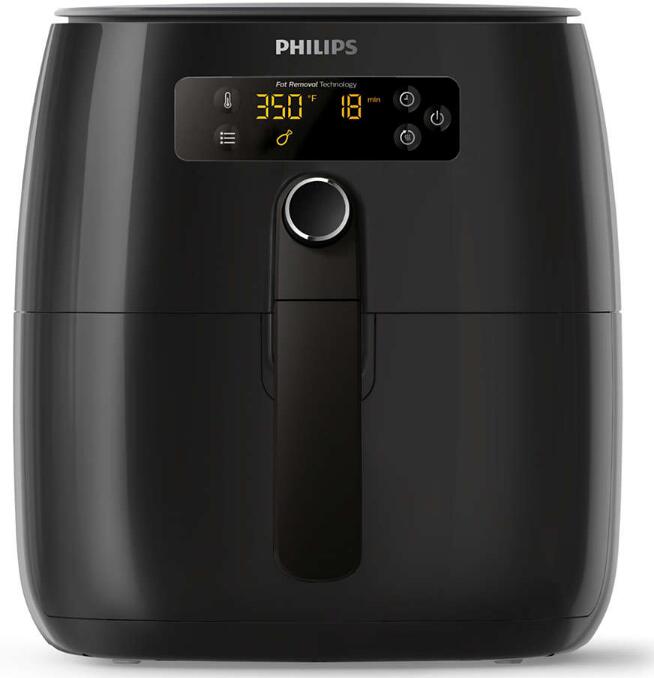 So we've done the hard work for you and come up with a concise list of things to consider before you buy an air fryer. And this could save you making a costly error and help you change your cookery habits and maybe your waistline for life! Before you're going to buy the air fryer, you need to know what is an air fryer and how does it work, also these 8 things you need to consider before you buy this product.
What size will give the best results for you?
First of all consider which is going to be the best size for your cooking requirements.  Most air fryers are designed to cook enough for one or two people, so if you usually prepare meals for larger groups you'll need a larger size fryer. If space is restricted in your kitchen, you can buy an air-fryer that includes a toaster oven, and if this suits your needs, it's a real space saver!
What do you want to cook in your air fryer? When air fryers first hit the market, they were hailed as the best and healthiest way to cook our favorite fries at home, without them being soaked in unhealthy oil. So if you still just want to be able to whip up fries to accompany meals you've cooked by traditional methods, you'll just need a fairly small fryer.
On the other hand, now that the idea of air frying is better understood and appreciated, lots of families like a large machine in which they can roast a hunk of venison, a good-sized chicken or large chunk of turkey meat. If you plan to make the air fryer your main 'deep-fry mimicking' cooking device, you'll need a model that goes up to 400 degrees, which most of them do.
Easy to use settings
Do you like to read all of the instructions carefully before you start using a new cooking device? Or do you just like to switch it on and see if you can figure it out yourself? We all have our different approaches to learning how to operate new technology! But if you prefer easy, user-friendly settings, make sure you talk to the sales assistant about the simplest and the most complicated air-fryers to operate. Air fryers can cook at high temperatures, and some have pre-set buttons that make it easy to cook our favorite fish and chicken dishes. And instead of using a micro-wave to reheat leftovers, you can get an air fryer with a re-heating setting for that, too.
Pause feature
And check whether the air-fryer you're looking to buy can be put on 'pause' for those dishes that need to be stirred or flipped over. Some designs don't have a 'pause' setting and that means every time you stir or flip, you have to re-set the temperature and the time, which can be a nuisance.
One temperature air-fryer
On the other hand, some models just have one temperature setting, which is meant for simpler cooking tasks. Air fryers are often bought as gifts for experienced and not so experienced cooks. So it's worth noting that they are perfect for inexperienced cooks and elders who like fried food, but require the safety of only handling small amounts of oil. Air fryers are far safer to handle than a saucepan full of hot oil, which can be dangerous.
Cleaning
A kitchen device that's difficult to clean is not an asset it's just a waste of money. So check that the model you finally choose has a basket that's easy to remove and clean after each use.  Nobody likes difficult to clean kitchen equipment soaking in the sink, waiting for you to tackle it – or coming out of a dishwasher with food still stuck on.
Which loading style?
You can buy air fryers with drawers at the front for easy loading and unloading of your delicious food items. And other models have a flip-top lid. Overall, we believe that drawers are easier for loading raw food and the safer option for removing hot food.
Do I need to buy extra equipment?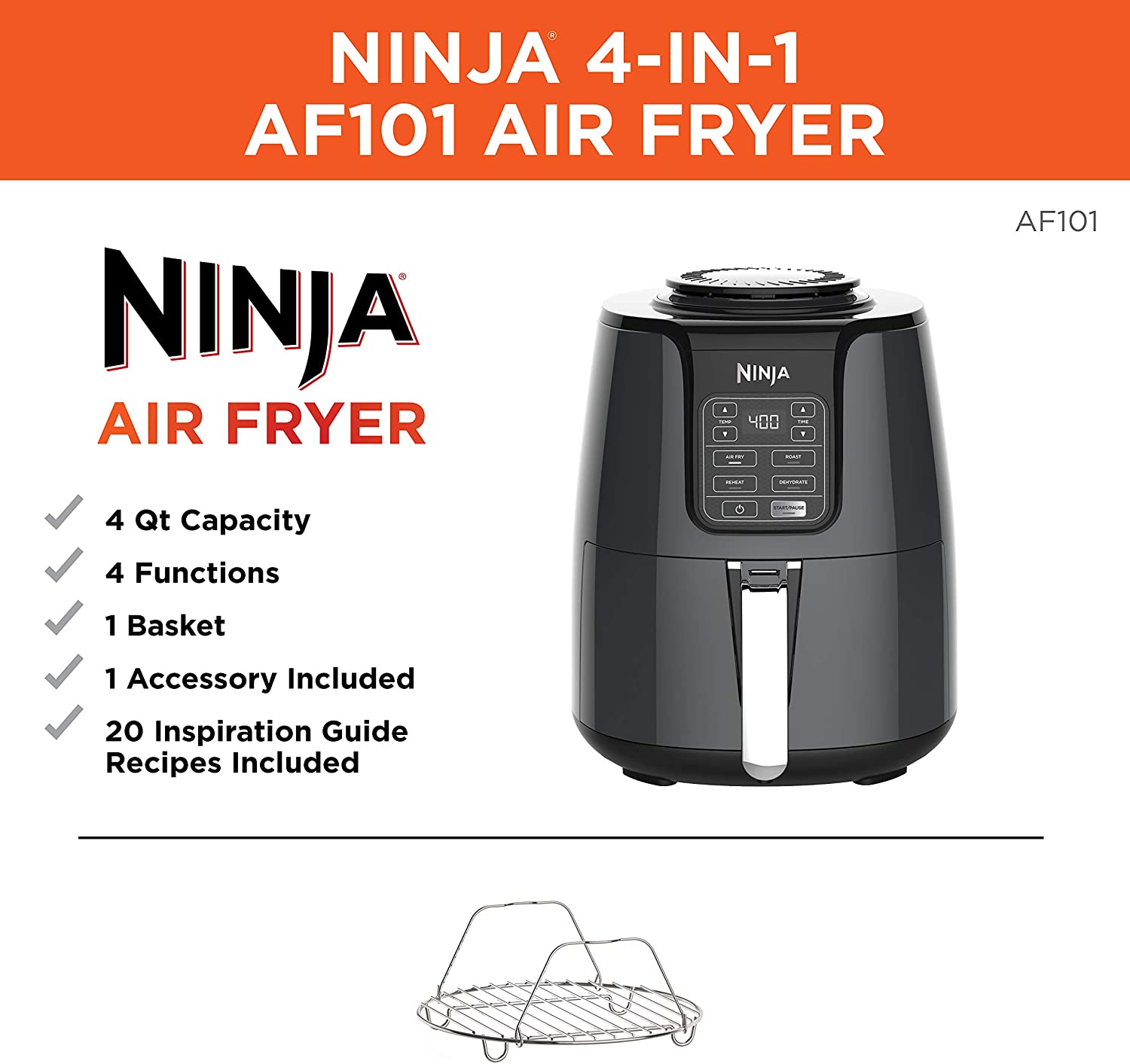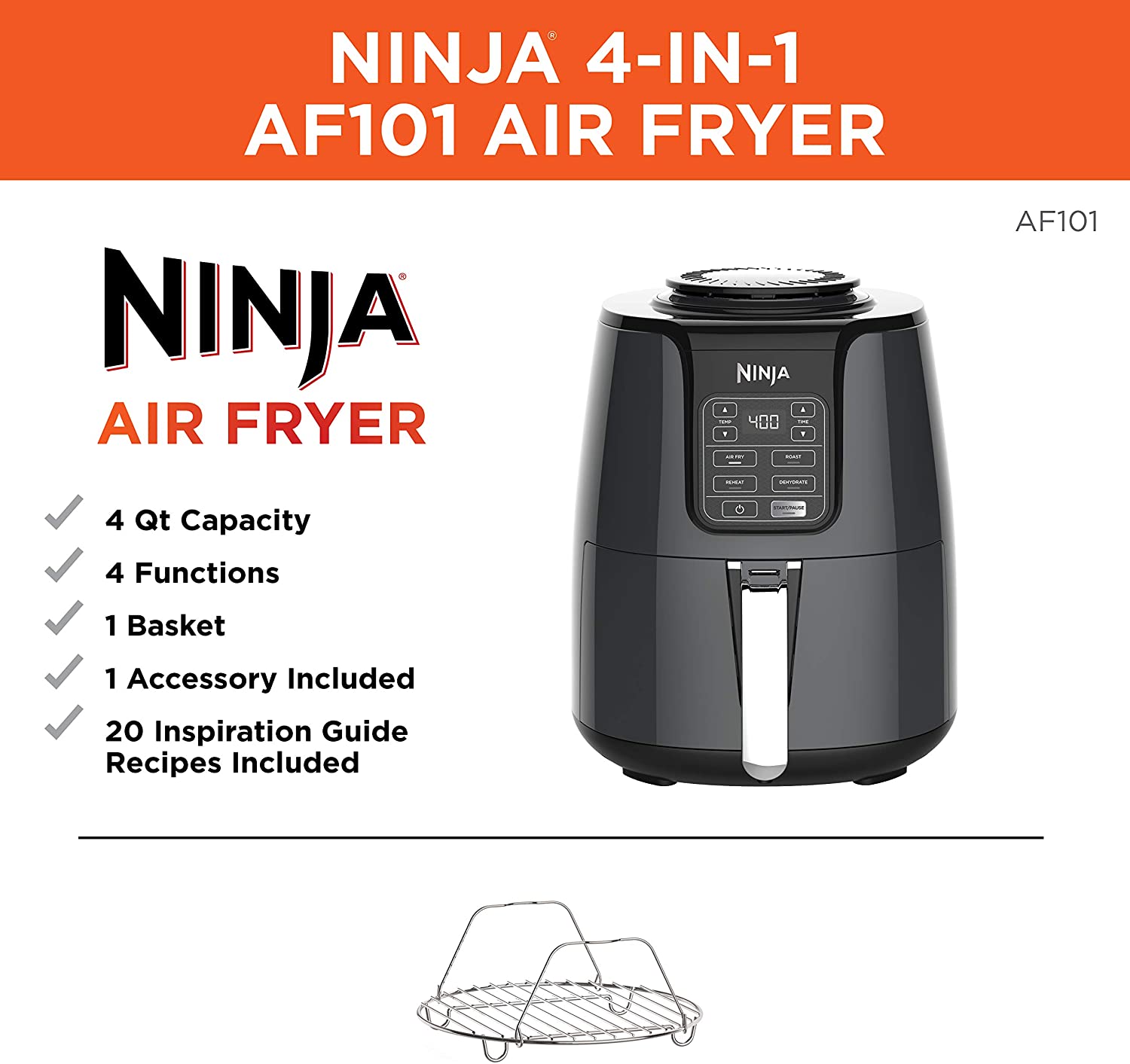 With the right air-fryer for your cooking style, you can cook just about anything. But with a few extra accessories, your repertoire of recipes can be even wider! Air-fryers aren't just for fries and home-cooked, fast food favorites. With these accessories, you'll be amazed at the variety of grilled savories, baked cakes and bread you can cook. Not to mention pasta dishes and delicious vegetarian treats! (Find more on www.herstylecode.com)
Continuing the theme of healthy cooking of our favorite foods, you can easily use your air-fryer as a grill. You just need an air-fryer grill accessory to cook sea-food, chicken pieces and super, grease-free burgers and steaks! If you also love vegetables, the grill accessory has small enough gaps between the grill to let you crisp up sliced veg, without them dropping through.
b) Parchment lining paper
Parchment lining paper is always useful when you're baking, and it's a great way to stop any food getting stuck in the frying basket. It's not a necessity, but if you like a quick and easy cleaning method, you'll love this trick. You can buy special circular air-fryer lining paper in sizes to fit your fryer model. And, of course, they don't affect your food cooking. They're just a handy buffer between food and the fryer, so there's less cleaning and more fun cooking.
c) Baking pans for Air-fryers
Yes, you can actually bake cakes, bread and a whole range of popular home-cooked dishes like scrambled eggs with vegetables or mac 'n'cheese, if you use a special air-fryer baking pan! Air-fryers are like extra-hot ovens with circulating air, so you get great all-round cooking of dense stuff like monkey bread and just about anything you could bake. If you want to bake in your new fryer, make sure it is one of the many models that goes up to 400 degrees.
d) Cooking rack and skewers
Air-fryers make your food so crispy because they circulate hot air and don't need lots of oil to get high heat. So if you like to cook larger items, which could be chicken drumsticks for example, you can use this rack to lift up the food to be more in the center of the chamber, letting hot air move around it evenly for equal cooking and no cool-spots. And if you enjoy kebabs you can also use this rack to make some absolutely delicious and eye-pleasing dishes.
e) Air Fryer Accessories Pack
And if you really want to get the most out of your large air-fryer, why not buy an air-fryer accessory pack which includes everything you'll need in one easy purchase. There is a pizza pan, a silicone cupcake mold, a baking pan, 2 cooking racks, skewers and parchment paper liners. In addition, there's a very handy tool to help you remove hot food out of a top-loading or drawer fryer, plus an oil brush and tongs.
Can an air fryer replace an oven?
Yes, a large air-fryer can cook most of the same dishes as an oven and the taste is more like deep-fried food than baked. It produces food with a fraction of the fat that deep-fried food contains, so it's much healthier and you'll be eating far fewer calories. You just plug in your air-fryer, place your food inside, and fix the temperature and timer. Air-fryers do not heat up your kitchen and your room will stay cool, even in the hottest summers.
Conclusion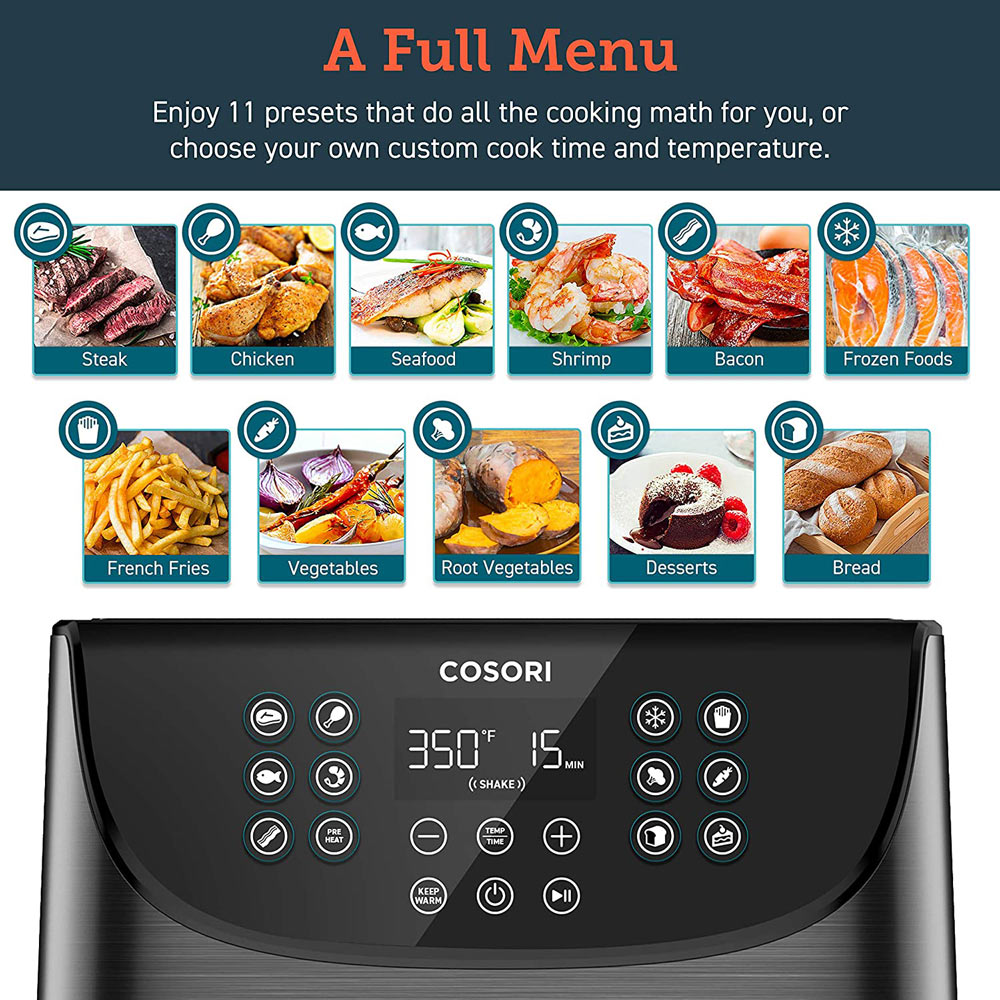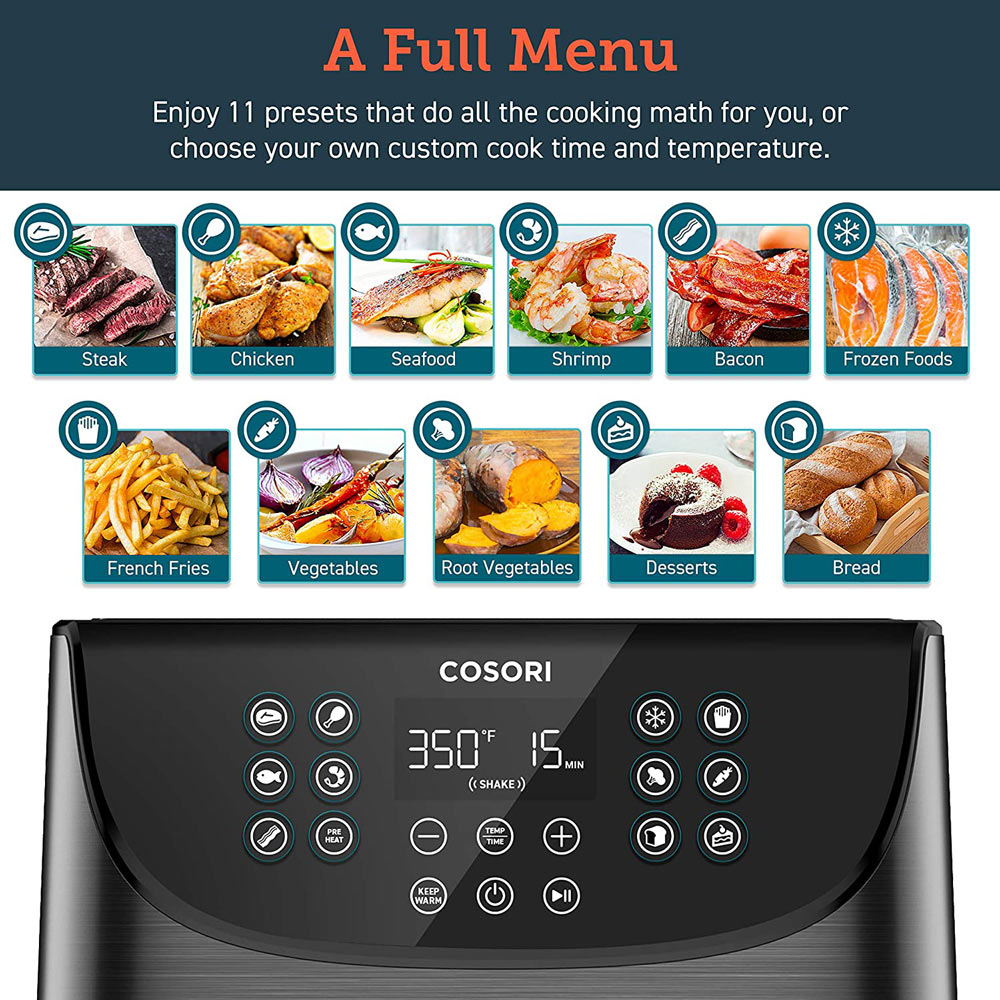 Think about the type of food you prefer to cook and the number of people you'll be cooking for so you get the right size. Look at how much countertop space you have and measure it and the model you like, before you make your purchase. Invest a few dollars in a set of accessories to extend the air-fryers cooking method repertoire. And check they are the correct accessories for your fryer's brand and model number. Check whether you need a high temperature air-fryer, one with a fixed temperature, or one with automatic settings to cook your favorite meals. And consider who will be using the air-fryer – youngsters, elders, or experienced cooks. This always affects whether you need a simple air-fryer or a professional standard device. (Her Style Code)
Easy cooking, healthy, tasty food and very little cleaning, mean if you like deep-fried flavor – you're going to love your new air-fryer! Check out the best air fryer buying guide here.