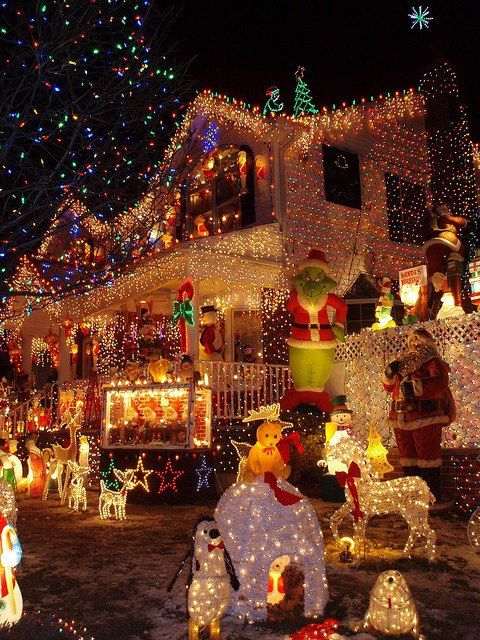 The holiday season is supposed to be the most wonderful time of the year, but it ends up being the most stressful time for many women. From finding the perfect gift for your in-laws to planning a delicious Thanksgiving dinner to coordinating your annual holiday party, the holiday season is full of tasks that inspire stress instead of festive cheer.
It's easy to focus so much on the superficial minutiae of the holiday season that you forget all about the joy and gratitude you should be feeling. If you're someone who spends autumn dreading November and December, it's time to reprioritize. Use these simple tips to lower your stress levels and start truly enjoying the holidays again.
1. Be Proactive

The absolute number one way to avoid holiday stress is to be proactive. One of the most stressful parts about the holiday season is dealing with the crowds that swarm the grocery stores and shopping malls in the weeks leading up to Thanksgiving and Christmas.
Instead of braving the crowds to buy gifts for friends and family in December, do your holiday shopping year-round. When you see something you think a friend, relative, or significant other would love to receive, buy it as their Christmas gift–regardless of which season it is. When the holiday arrive, no one will know whether you bought their gift in April or December. Not only does this proactive shopping lower your holiday stress, it also helps you choose more genuine, thoughtful gifts for your loved ones.
2. Don't Forget to Delegate

If you're someone whose first instinct is to take on all the responsibility, the holidays are the perfect time for you to practice the art of delegation.
Don't try to cook an entire Thanksgiving dinner alone. Handle the turkey yourself, but ask each of your guests to bring a different side dish to share. Instead of wrapping gifts to put under the tree, store presents in gift bags to save hours on wrapping time.
3. Make Time for Fun

If your schedule is already jam packed with errands and other responsibilities in preparation for the holidays, make some room in your plans for enjoyable activities that remind you that the holiday season isn't just stressful–it's also fun.
Plan an afternoon to bake a festive gingerbread house with your kids. Walk around the neighborhood to look at Christmas lights with your partner on date night. Whatever you do, make sure the festive fun you plan inspires holiday cheer and is absolutely stress-free.
4. Stay Healthy

Food is a major part of the holiday season. Unfortunately, the high levels of sugar, fat, and salt in heavy comfort foods can spike cortisol levels that increase your stress. Plus, eating an excess of calories in turkey and Christmas cookies during the holidays also leads to weight gain–which is a stressor in and of itself.
That doesn't mean you should deprive yourself of your favorite holiday treats. Just enjoy them in moderation and make an effort to get some exercise and keep your everyday diet healthy.
5. Make a Plan

Planning out your short-term and long-term tasks and responsibilities for the holiday season helps you avoid feeling scattered and rushed as the holidays loom closer.
Make different to-do lists that outline your holiday-related responsibilities for the day, week, and month. Post the lists on your refrigerator in plain sight and cross off tasks as you complete them to keep track of what you've done and what is still left to do.