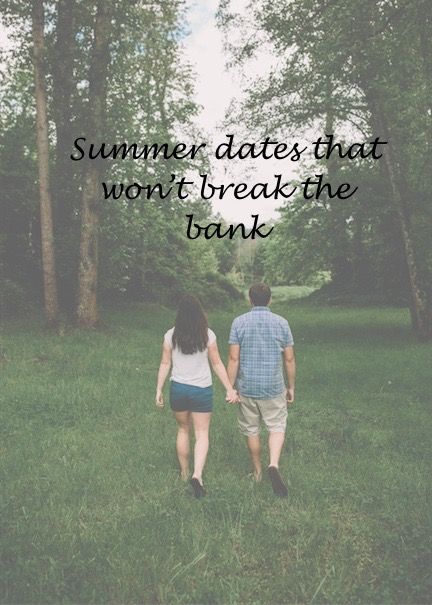 Summer is here but date nights are still so important! Bonding with your partner is essential to allow your relationship to grow, but there's no need to break the bank in order to do so. Instead of placing some of your paycheck on the side to go out, use this advice and enjoy some affordable and free dates this summer.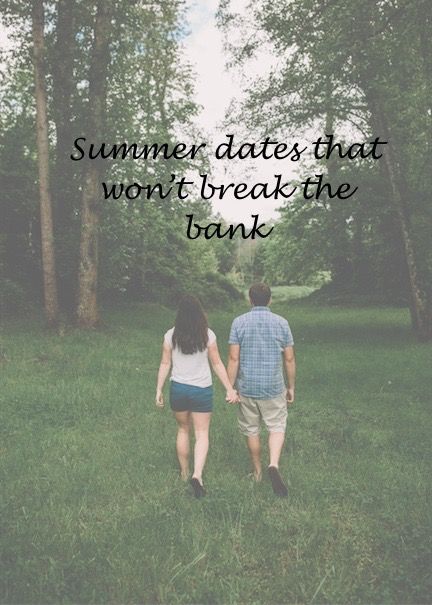 Outdoor dates
Do you have a pickup and some blankets? Well, press on the gas and drive out to a field so you can watch the stars. Pack some pillows and maybe a few snacks and enjoy a picnic under the stars.
Find a U-pick fruit farm and pick away! All you need is a basket and a fun spirit. Not to mention, you can end the date by eating all the fresh fruit you picked!
Depending on where you are, grab a surfboard or kayak and enjoy the water! If you live by the ocean, try to learn to surf—even if you're not good at it, laugh at each other's inability to catch a wave. Or, if you live near the river, spend the afternoon cruising down water—this is a perfect couples activity because it forces you to communicate and work well with your partner!
Find a local hike and pack a lunch! This is a great way to get moving while also enjoying the outdoors with your partner!
Go for a run together! Even if you both can't run two miles, walking is great too! Make t a competition and see who can go faster!
Find a park and play frisbee!
Try something he likes! If he enjoys fishing, give it a try and see what you can get!
Build a little fire and roast marshmallows!
Find a beautiful flower field and dance in the sun together!
Fill up your gas tank and drive backroads or up the coast.
Pack up a nice picnic and spend the afternoon at the beach.
Take a long walk around a neighborhood and talk about what kind of houses you guys like!
Try something like longboarding at the park and have fun encouraging your partner but also laughing at yourselves!
Find a boardwalk or local carnival and have fun!
Indoor dates
Find a recipe on Pinterest and try making it. If it doesn't turn out, laugh about it and go out for ice cream!
Watch a movie outside! Grab your laptop, some blankets, and a movie and enjoy each other and the outdoors.
Buy a canvas and some paints and try to let out your inner artist together.
Find a book you both love and read it to each other.
Make an indoor fort and talk about your favorite childhood memories.
Go to a thrift store and pick out the craziest outfits for your partner and then try them on and laugh!
Volunteer together at your favorite organization.
Look up your favorite places around the world and plan trips for the future.
Sing your favorite songs to one another.
Get dressed up and make dinner together with a fancy night at home.
Find a bakery or ice cream shop you've never been to and try it out!
Find a local bookstore and find the funniest/craziest book titles you can.
Workout at your local gym together. Even if you're not as strong as your partner, you'll have fun encouraging one another.
Go see a discounted movie at your local theater and talk about the film afterwards.
Summer gives you the opportunity to have fun outside with your partner, so take advantage of it and reconnect this summer.
Read more from Alexandra: best-stylish-swimsuit