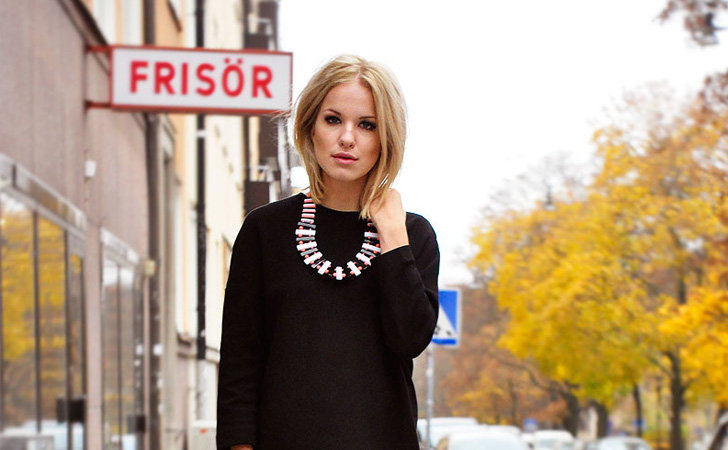 Black is the queen of all colors. It makes everyone look gorgeous and it immediately draws attention to you wherever you go. As wonderful as black is, many women are afraid to go for a full-on, all-black look. Taking the plunge for an all-black look is understandably intimidating. While no one wants to be ignored, turning heads in an all-black outfit is still a bit scary.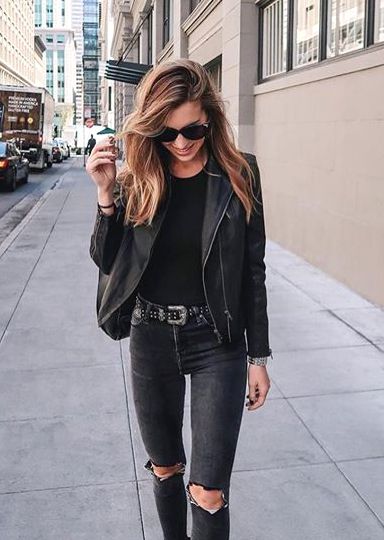 via
Many women also feel like they can't pull off the all-black style even if they love the way it looks on other women. This misconception is completely untrue. Anyone can pull off wearing black from head to toe and look and feel amazing every time. All you need are the right tools and techniques and plenty of well-deserved self-confidence.
1. Show Some Shape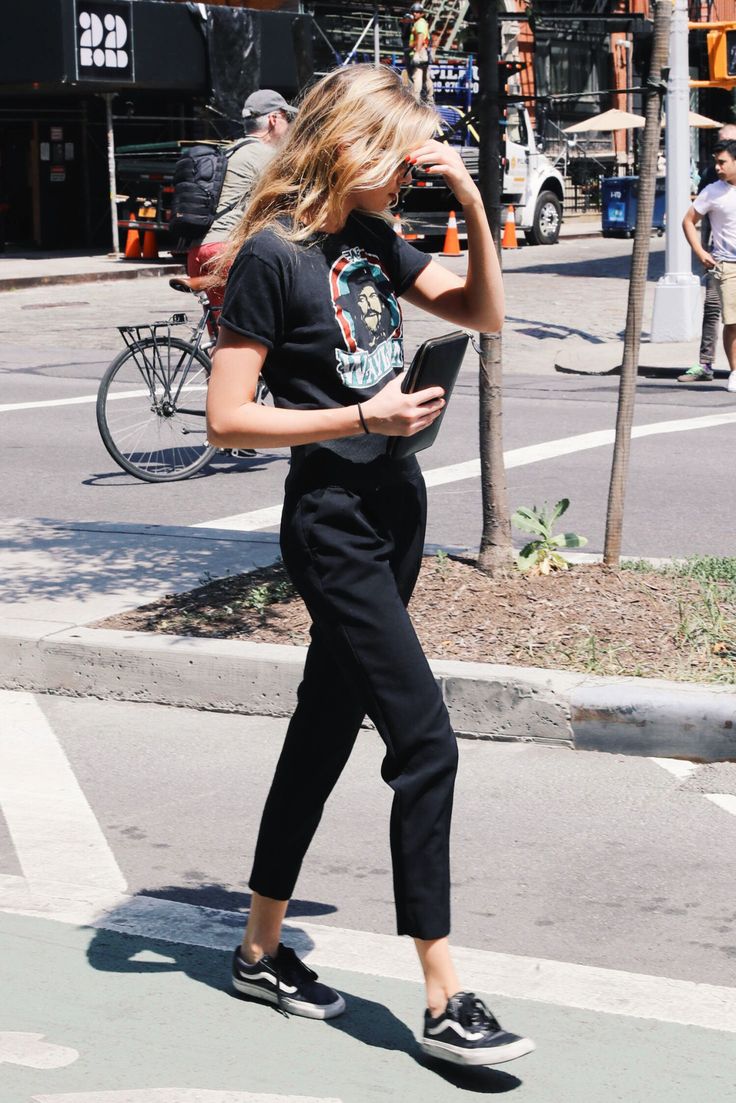 It's best to wear tighter-fitting pieces when you're trying to pull off an all-black look. If you wear clothes that are too loose, you'll end up looking like a haunting ghost without a shapely human body.
You don't have to wear only skin-tight pieces. Pair a flowy T-shirt with tight jeans. Wear a loose dress with fitted knee-high boots. Just make sure that at least one component of your look shows off your shape.
2. Add Some Texture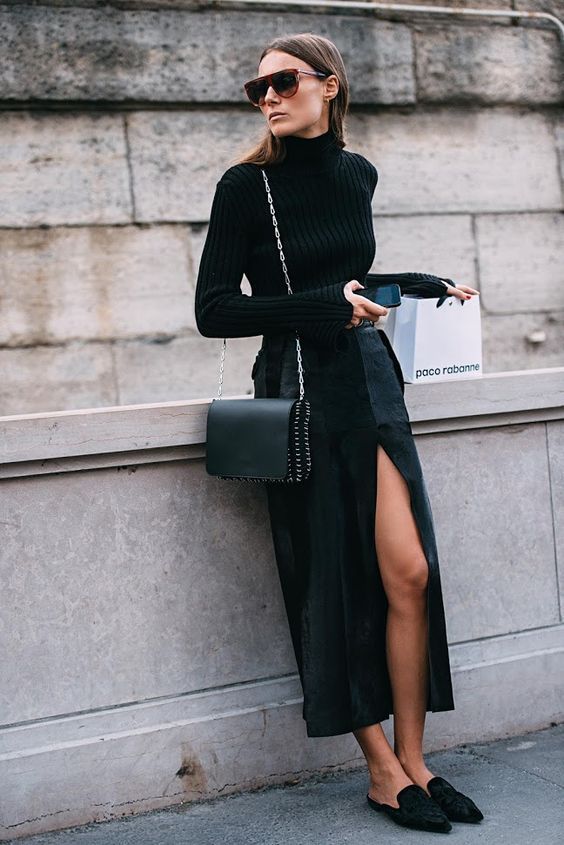 Texture is also important when it comes to an all-black look in order to avoid a boring finish. Try to find pieces that include different fabrics, like velvet or lace. If you want to wear black jeans, buy some with artful rips in them. Be creative and make sure that your look includes multiple different textures to keep things interesting.
3. Wear the Right Makeup – all black outfit for winter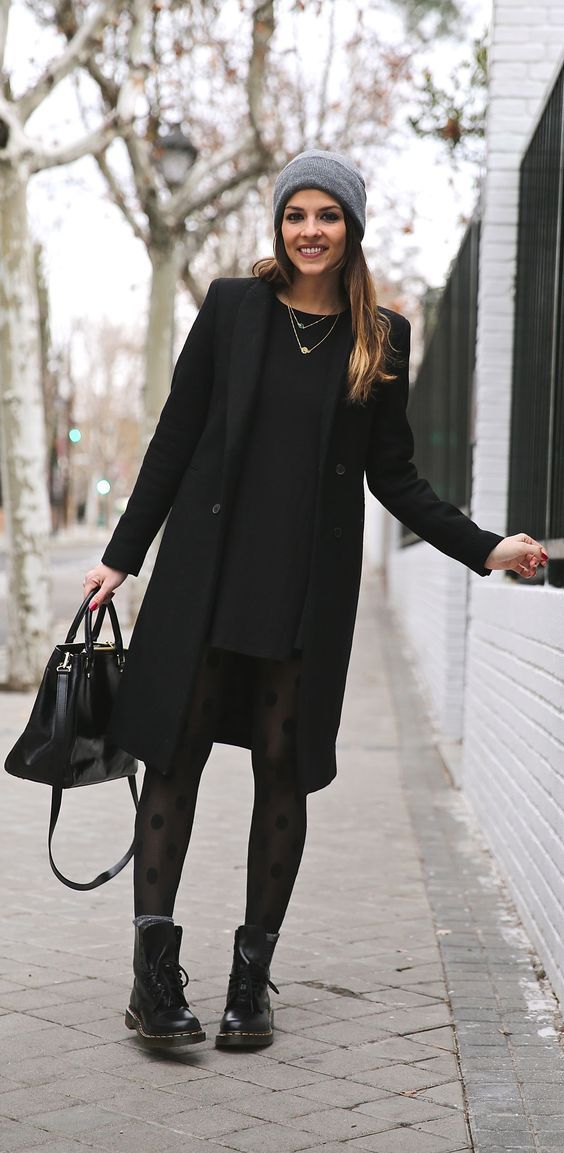 If you want to wear all black without looking gothic or excessively edgy, keep your makeup toned down. Leave your beloved winged eyeliner at home and opt for a lighter, softer look that helps balance out your outfit and downplay the darkness of your appearance.
Try to use lighter shades of makeup with a shimmery finish and keep your lines soft and not overly defined. Instead of trying to match your black look with dark lipstick, swipe on a shade of nude or a pinky lip gloss. Keeping your makeup soft and light doesn't mean your look won't match. It just helps add balance where it's needed.
4. Include Graphics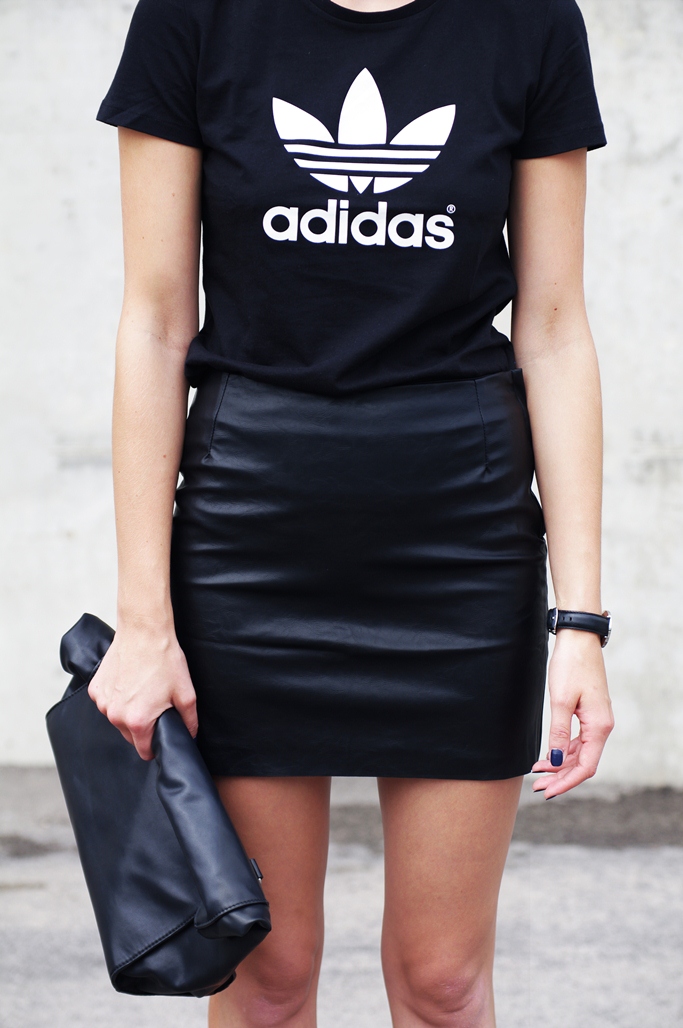 Try wearing black pieces that include graphics or designs on them in order to take a bit of the drama out of the black. Designs add character to black clothing and provide a focal point for your look.
Throw it back to your teen years and invest in a T-shirt with the logo of your favorite band. Buy a black dress that includes beading around the collar. Go for a classic black button-down with light-colored buttons down the front. Go to a thrift store and find some black jeans that are decked out with patches or embroidery. There are endless possibilities when it comes to finding black pieces that are eye-catching and exciting.
5. Take Advantage of Jewelry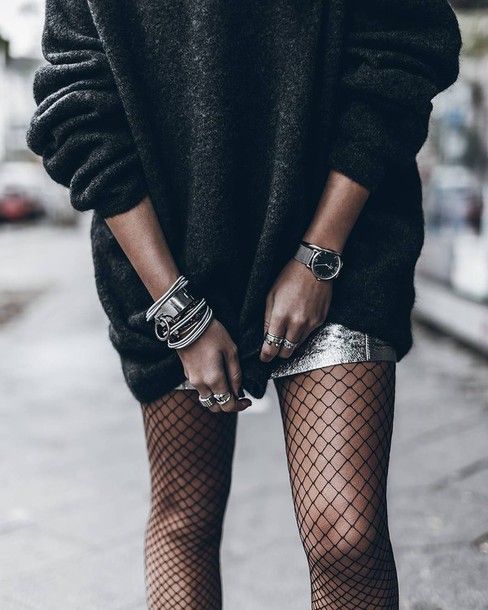 Jewelry can be a great way to spice up an all-black outfit that could otherwise be boring. Add statement jewelry pieces like a long pendant necklace or dramatic dangling earrings. These types of pieces create a focal point for your look and ensure that you don't get loss in an abyss of black fabric.
6. Pick Your Style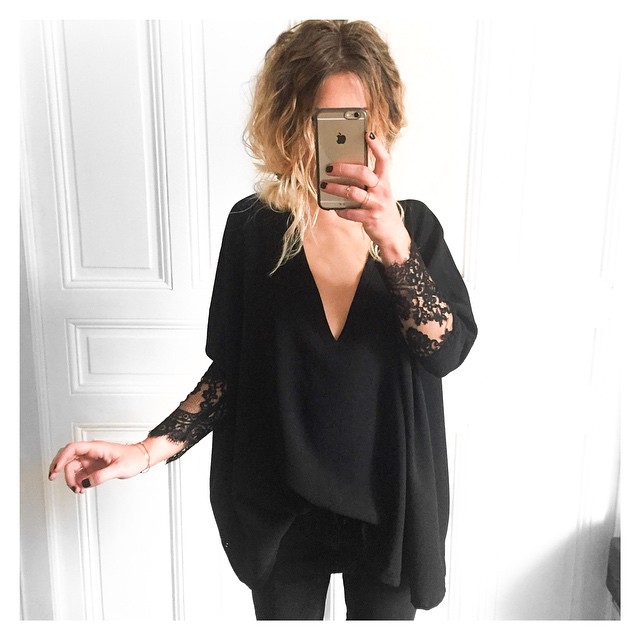 Black is an extremely versatile color. When you wear all black, your options are limitless when it comes to creating the style you want to show off to the world.
If you wear a band T-shirt and ripped jeans with flat booties, your look will come off as edgy. On the other hand, opting for tight black pants and a blazer allows you to pull off a look that's completely professional. Take advantage of the versatility of black and use it to create many different outfits that fit your needs on any given day. Just be sure to match pieces accordingly to form looks that work together as a whole.
7. Try a Pop of Color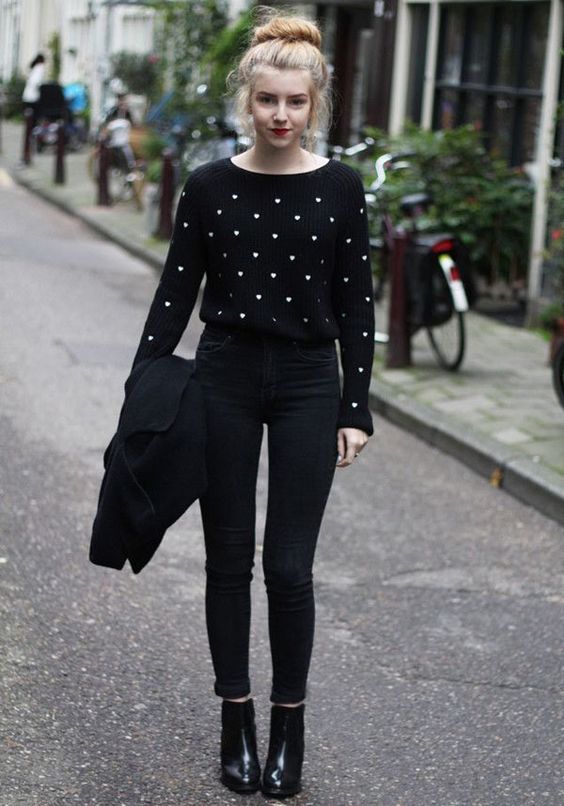 Okay, so adding color to your look strays away from the all-black vibe. However, blending just a small amount of color into your all-black look adds interest and . It can also make you feel a little more comfortable and a little less gothic while still allowing you to rock a look that's ninety percent black.
Putting a pop of color into your look can be as simple as painting your nails in a bright or pastel shade. You can also add a colorful scarf or wear shoes that aren't black. Be creative and find a place where a colorful addition looks natural and enhances your look without detracting from the black.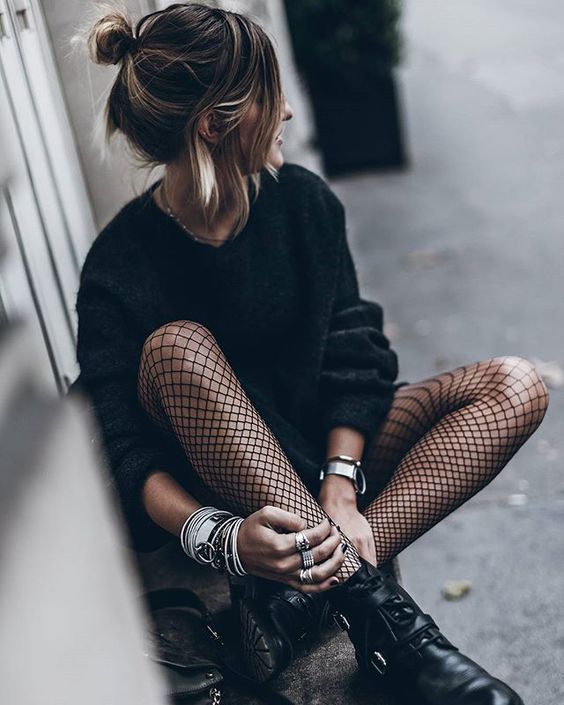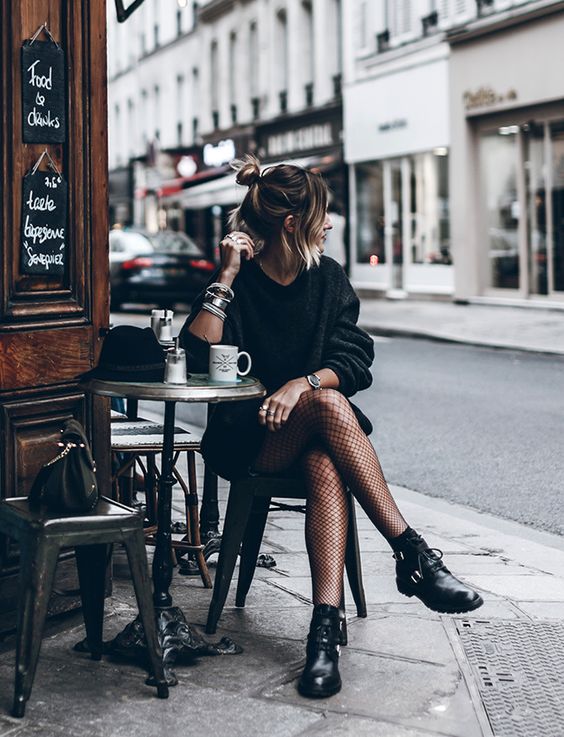 Never be afraid to rock a trend, even if it might be a bit intimidating. The most important part of wearing all black isn't what you wear, it's how you wear it. Don't doubt yourself and rock the all-black look without a second thought.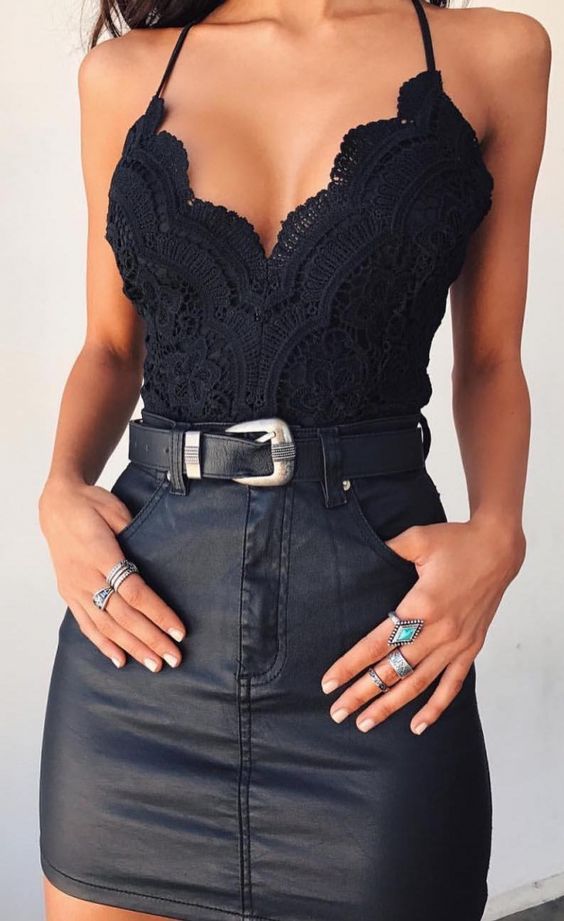 All black outfit ideas for fall/spring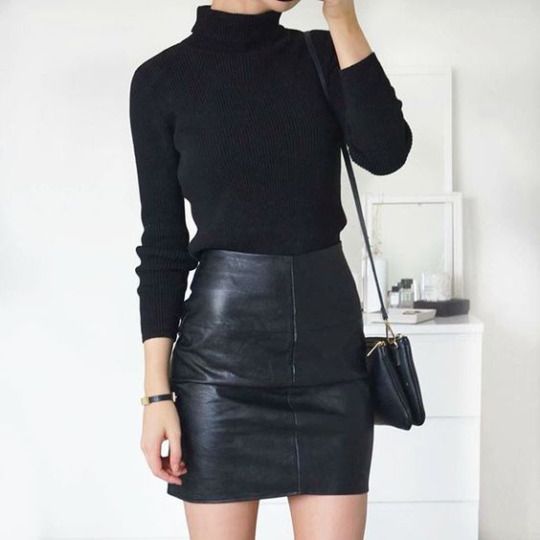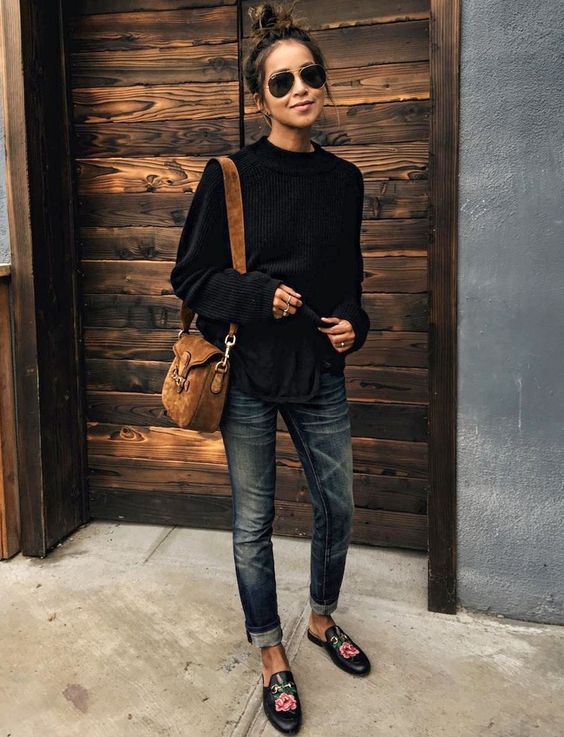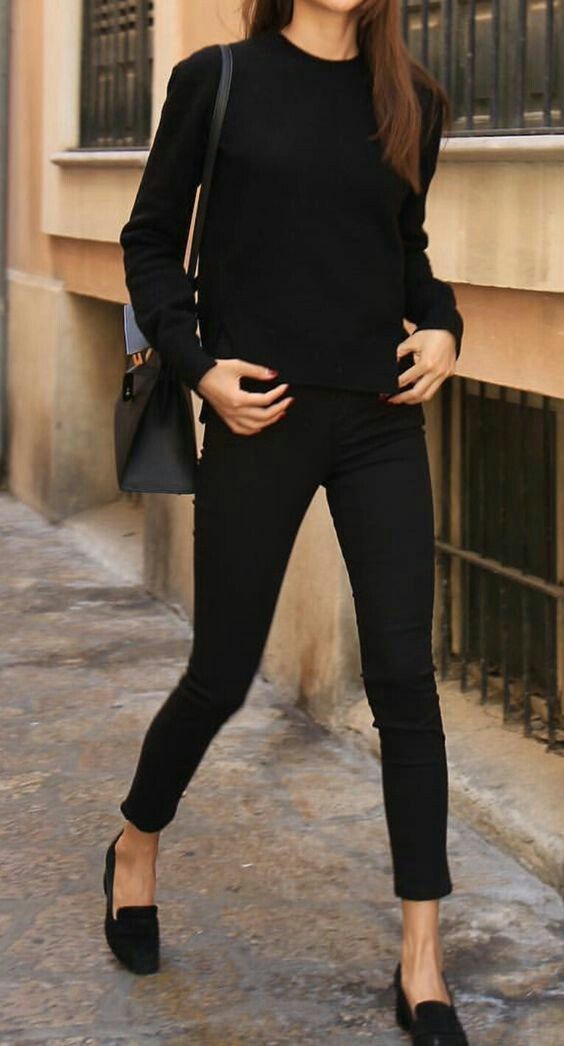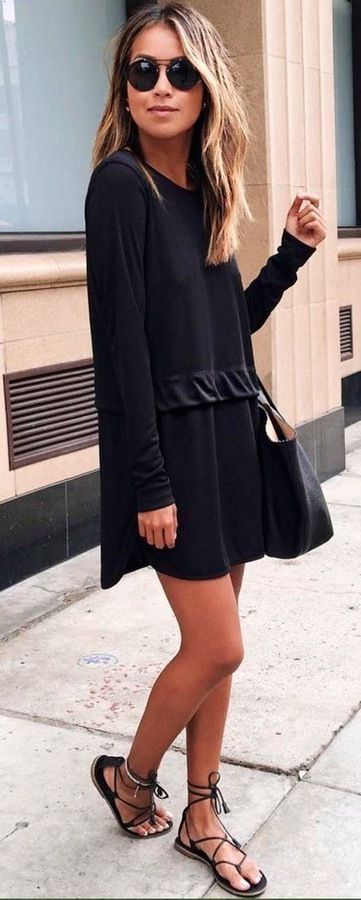 Follow us or like us on facebook to get more fashion outfit inspirations!