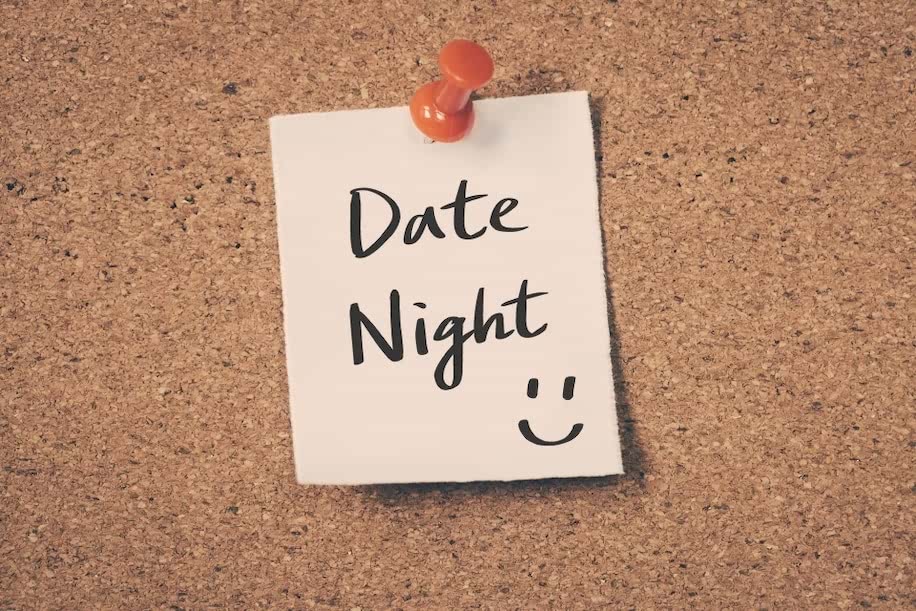 Let's face it: routines are boring! You don't want to spend another date night conforming to the same old same old. Whether you're heading out on your third date our your thirteen hundredth date, you want to make sure you're lighting the spark every time you step out on date night.
Aside from your perfectly put together outfit, you and your date will fawn over these 8 out of the box date night ideas that DON'T suck.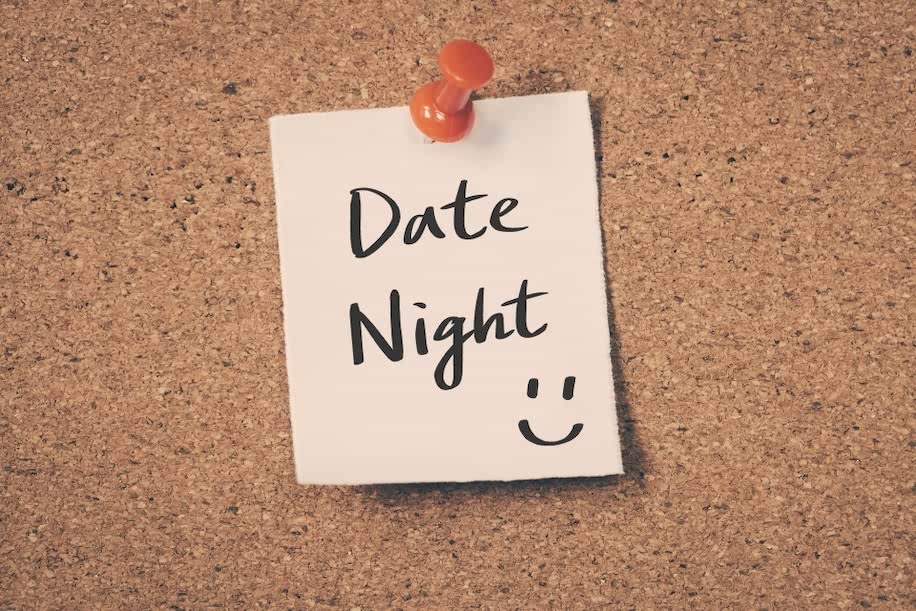 1. Go Laser Tagging
Okay, before you go thinking this is a ridiculous idea, let me just explain to you how FUN this date night idea is. Not only does laser tagging release some of that pent up aggression you have (some that may be towards 'you know who'), but teaming up to conquer the enemy will undoubtedly bring the two of you together.
2. Go Camping
Camping might not be the first idea that comes to your mind when you think of date night; but becoming one with nature ensures that the two of you stay OFF your phones and focus more on each other.
Just imagine sitting back and relaxing with your partner, gazing up at the stars as he leans in for a midnight kiss under the moonlight. How incredibly romantic does that sound?
If you're in need of a romantic boost in your relationship, camping may be your best bet.
3. Cook With a New Ingredient
Cooking for your significant other is a staple when it comes to classic date night ideas; but hey, that can get pretty mundane, especially if you wind up making the same meal time and time again. So how can you make sure this simple date night can be entertaining and unique?
Try a new ingredient! Yes, it's risky. But it will be fun trying out a new flavor that the two of you have never experienced for. You might just find out that you enjoy something all brand new, that you never would have tried in a million years.
4. Beer Tasting
The bar scene isn't always the best for date night. It can get loud, you run into drunkards who feel the need to start problems, or you just end up with a crazy headache the next morning that leaves you feeling resentful.
The best way to combat drunks and headaches, not to mention another boring date at the bar? Try doing beer tasting!
All you need to do is order a 'flight' of beer. This flight will come with a variety of different flavors from sweet to succulent, sour to bitter. It's interesting to find out all of the unique flavors your local brewery has to offer, and it's hilarious to see which one's may leave your partner gagging; after all, some beers just shouldn't be made, like my personal dislike- chocolate!
5. Learn Something New
Becoming stagnant in your life is never a good thing. We should always be striving to expand our minds and abilities, and that's best done by taking a class. What makes learning something new even better is when it is done with your partner.
When taking a class with your partner- whether it's a subtle cooking class or something more extravagant like snorkeling- you not only have the ability to expand your possibilities, but the bond building is huge. You would be surprised just how much you two learn about each other, especially personality wise, and become a stronger team.
6. Ice Skating
You can't tell me watching your partner fall on his behind for an hour wouldn't make you giggle, right? Well, you don't need to be a professional to take on the ice skating date night. In fact, it's better the less experience you have- it makes it more fun that way.
Ice skating is such a beautiful art; well, maybe not when you start off, but eventually the two of you will be waltzing hand in hand, performing aerials that stun those around you. In the meantime, enjoying each others company as you fall every five seconds doesn't sound like a bad idea either.
7. Be a Tourist
You might think that you know everything about your town, but this couldn't be further from the truth. Think about it! You and your partner probably go to the same places for dinner, shop at the same little downtown boutique, and hit the same park for relaxation and feeding ducks. But what are you missing out on? You won't know until you become a tourist and check out some NEW places in your city.
8.Make Something
A date does not always have to be something uber romantic with candlelight and a five course meal. Doing something fun together like making something is a great way to laugh and relax, which is ideal especially for those who are a little bit newer in the relationship.
So what are some things you and your man can make?
Scrapbooking! Not only is this just a fun way to release creativity all around, but you can finally have a place to put all those cheesy photos that you and your mate have taken over the years.

Paper airplanes. Who will win the paper airplane contest? That's bound to be a riot!

Model cars. Model cars are just so much fun to put together, and you can add your own little quirks to the model to make it yours.

Super random. Gather together a whole bunch of materials and see who can come up with the best product.
See? Date night doesn't have to be the same mundane night out you're used to. Switching it up and keeping things interesting is the best way to keep the spark alive in a relationship, all while keeping the two people involved excited and ready to take on date night every single week.
We loved getting new ideas when it comes to date night! What is your favorite out of the box date night idea?