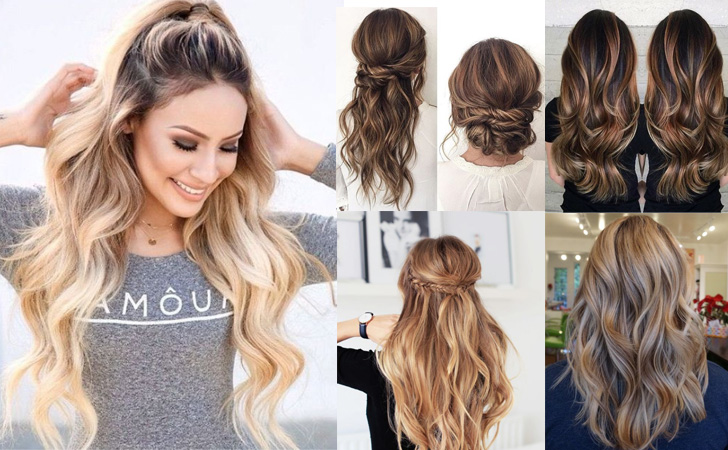 When you have long hair, you have the most options when it comes to styling your locks. Women with short hair often find themselves feeling limited because their hair is not long enough to support many styles. However, long hair provides you with limitless style choices. Virtually no style is off limits to you if your hair is long enough to handle it. Despite this reality, many long-haired beauties remain ignorant of the expanse of styles that are theirs for the taking.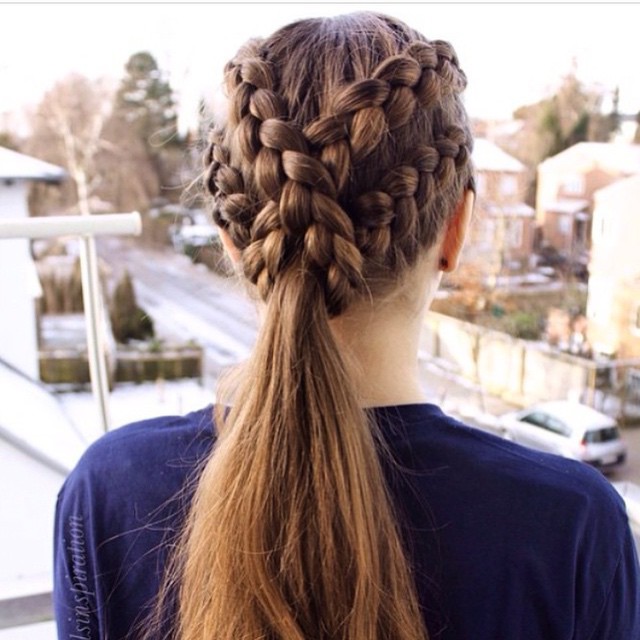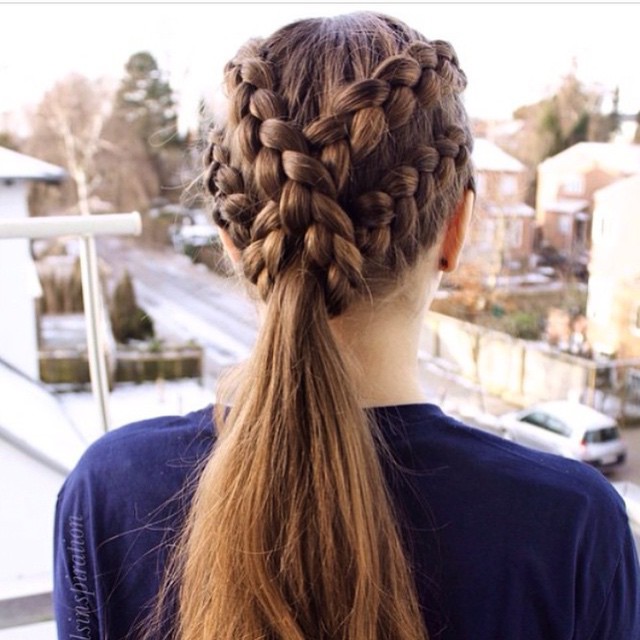 If you have long hair, you should always try to take advantage of the many different hairstyles that work well with your hair. Don't stay in the dark when it comes to style choices. Instead, embrace the options that are available to you. You can never have too many gorgeous hairstyles in your repertoire.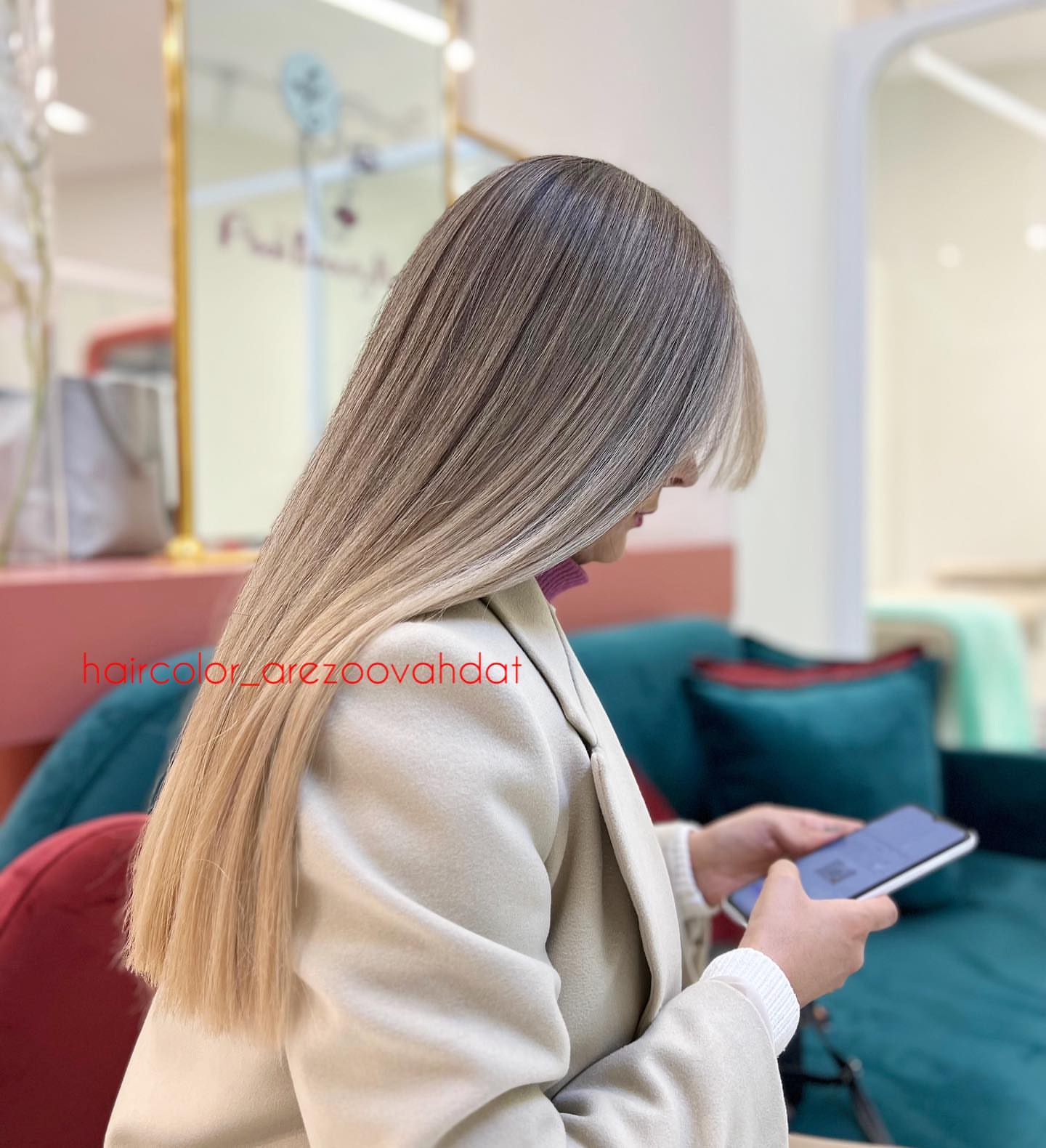 In fact, knowing how to style your long hair in many different ways eliminates the frustration of not knowing how to style your hair for different occasions. Instead of forcing your hair into the same, tired styles day after day, make it a point to try something new as often as possible. Chances are, you'll find a plethora of new styles that you adore.
Messy ombre ponytail for long hair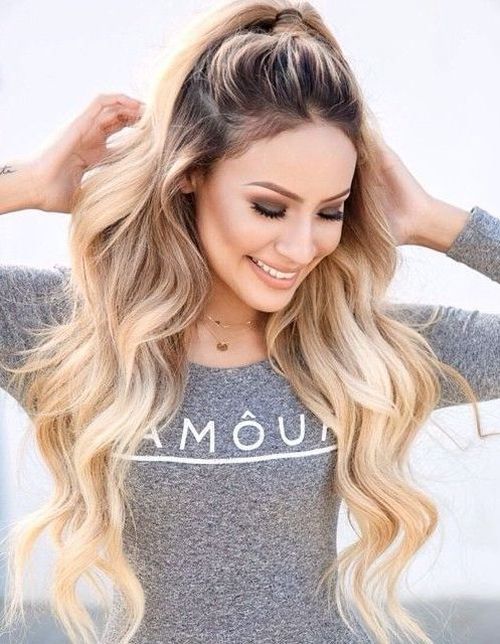 A classic half-up, half-down style looks beautiful with long hair. It gets your long locks out of your face while still leaving them loose for a carefree finish. Plus, this look takes less than five minutes to pull off perfectly. If you want to add some extra elegance to the casual look, just curl the section of your hair that remains loose.
Romantic bridal updo for long hair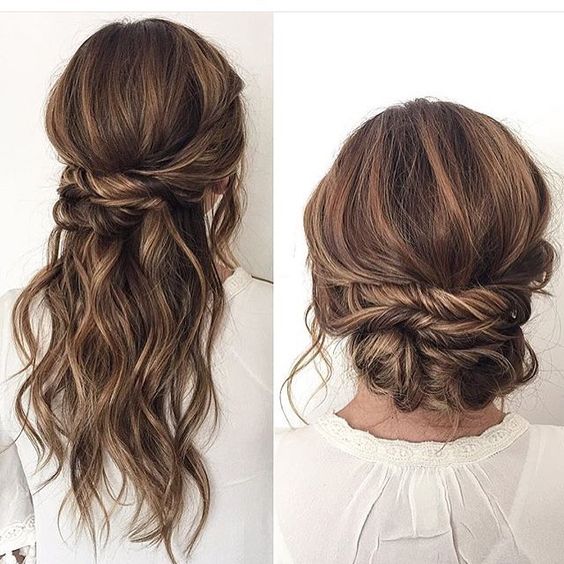 The style above works in two different ways. You can leave the bottom section of your hair loose for a more casual and carefree look. However, for more formal occasions, all you have to do is pin the bottom section of your hair up to add elegance to the style.
Long balayage hair style for girls – balayage on black hair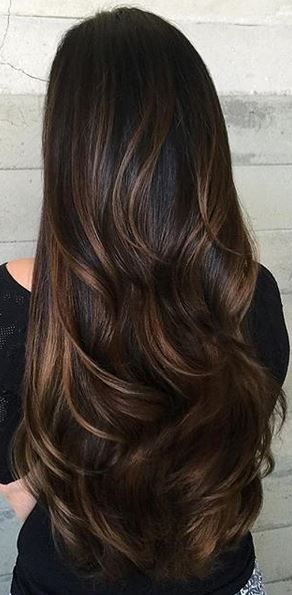 Big, bouncy curls look beautiful with long hair. While they can look excessively voluminous when your hair is short, large, round curls always look balanced with long hair. Try curling just the ends of your hair to add volume without looking over the top.
Layered Long hairstyles for women – brown hair with blonde balayage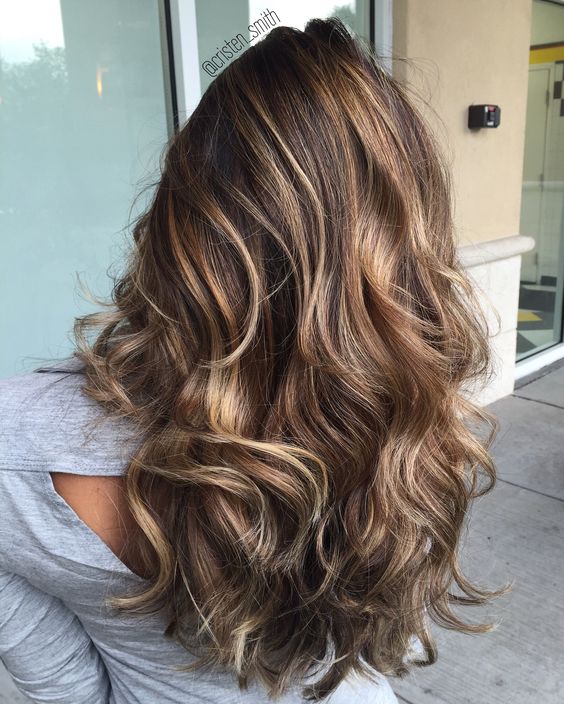 Messy curls look purposeful with long hair. You can create these curls in many different ways. Use a wide curling iron, rollers, or even braids to produce tousled curls. You'll look like you just rolled out of bed in the best way possible.
Back view of layered long hairstyle – light brown balayage hair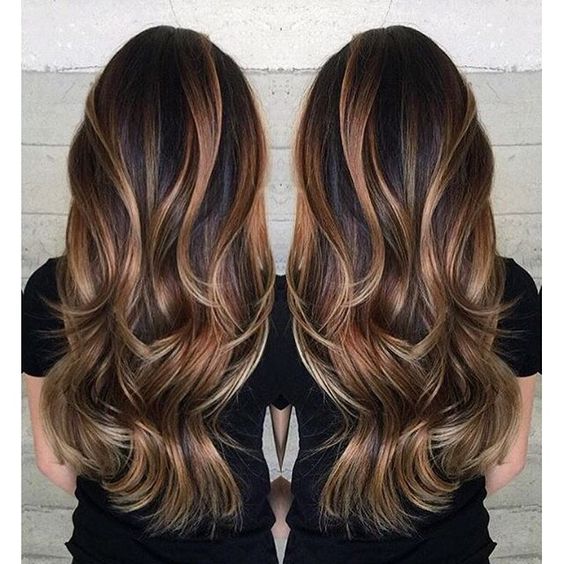 When you have long hair, curling your locks can be a very daunting chore. Curling extremely long hair thoroughly takes an hour or more in many cases. However, you don't necessarily have to curl every strand of hair on your head to produce a gorgeous look. In fact, just curl the ends of your hair to create a voluminous style without wasting your entire morning.
Easy layered long hairstyle – dark blonde hair with highlights for long hair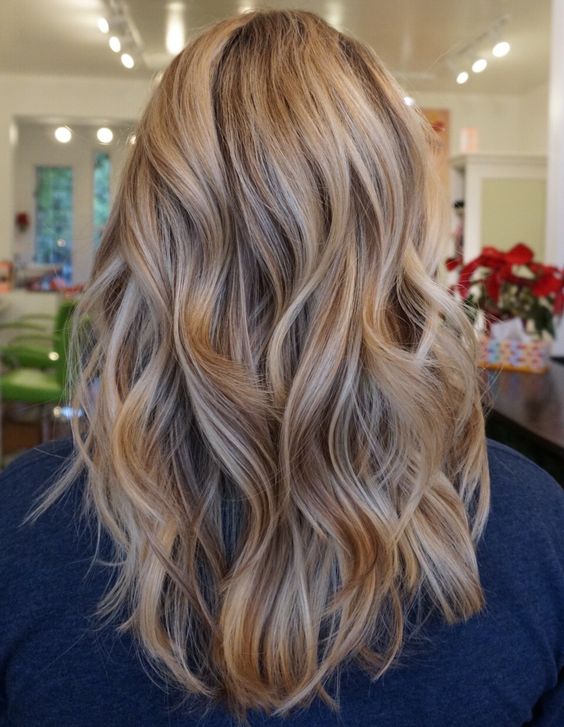 If your hair is still on the shorter side of long, don't be afraid of curls. When your hair is not extremely long, curled styles can easily appear too bouncy and busy. Solve this problem by using a wide iron and leaving the bottom section of your locks uncurled.
Easy long hairstyles- platinum blonde with lowlights for long thick hair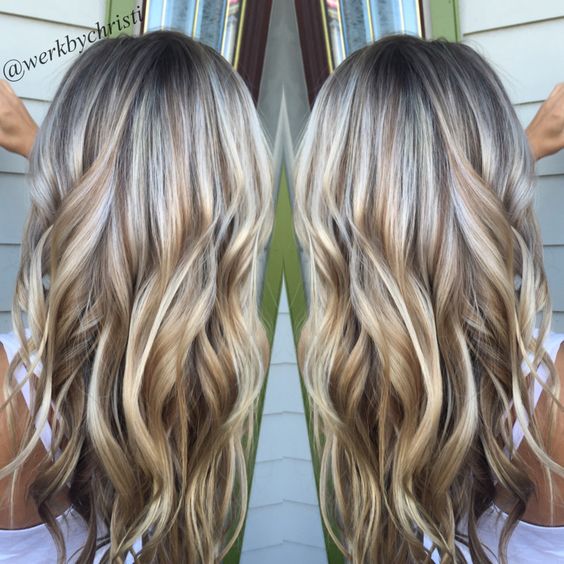 via werkbychristi
These unique, piece-y curls are actually very easy to create. Before you insert a section of your hair into your curling iron, twist it first and then curl each strand as you normally would. Twist small sections at a time for best results.
Simple and Easy Hairstyles for Long Hair – braided long hair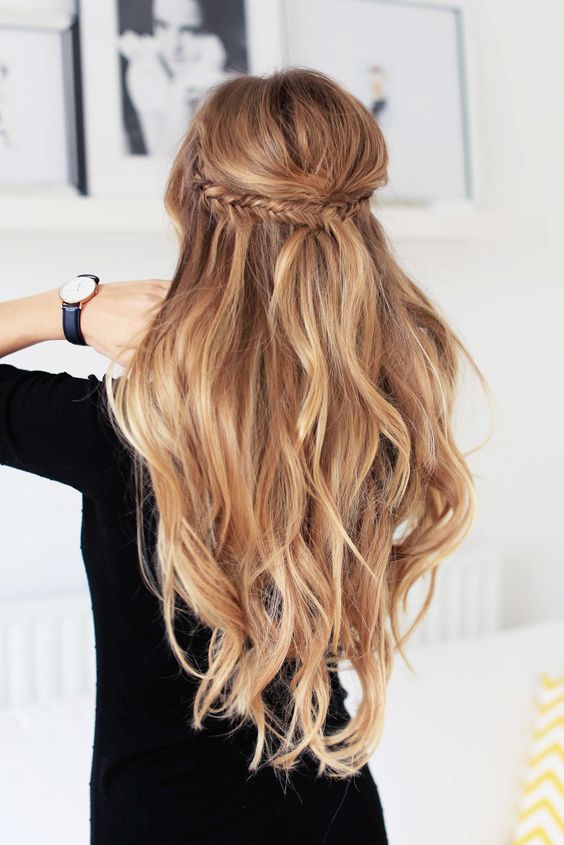 This half-up, half-down braided style is absolutely gorgeous for any occasion. Plus, it's super easy to pull off. Just secure the top part of your hair into two braids and pin them together in the center. Then, finish off the look by curling the loose part of your hair.
Romantic long hairstyles – Easy Step by step long hair tutorail – half up boho braids

Bohemian styles like the one above work perfectly with very long hair. This boho style is actually extremely simple. Just braid the top section of your hair into two braids and pin them up against your head. Then, leave the loose section of your hair natural and carefree or curl it for added elegance.
Hair Color Ideas For Brunettes – long straight red hair style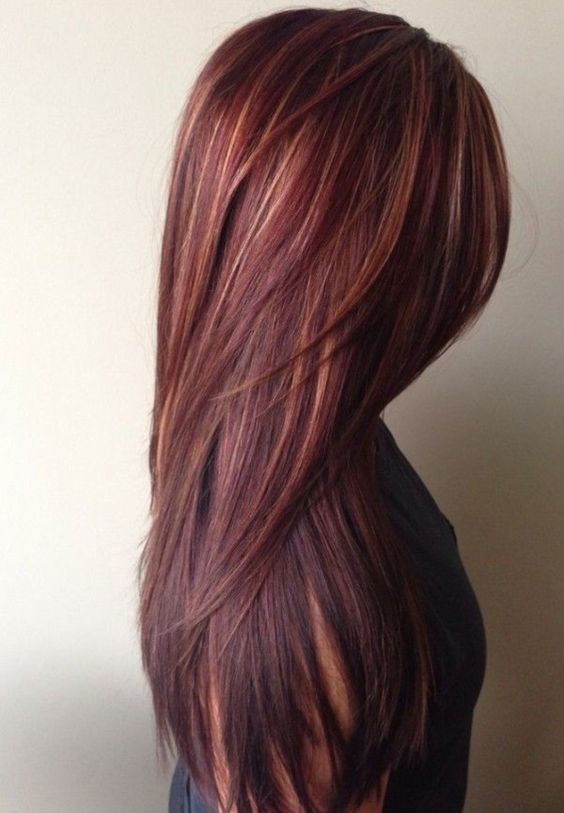 You really can't beat pin-straight, long hair. However, when you have long hair, it can be difficult to straighten every strand without missing pieces and ending up with an uneven finish. Start your straightening process with a smoothing heat-protectant to tame flyaways and achieve a pin-straight finish more easily.
Easy long hairstyle with layers – brown hair with blonde balayage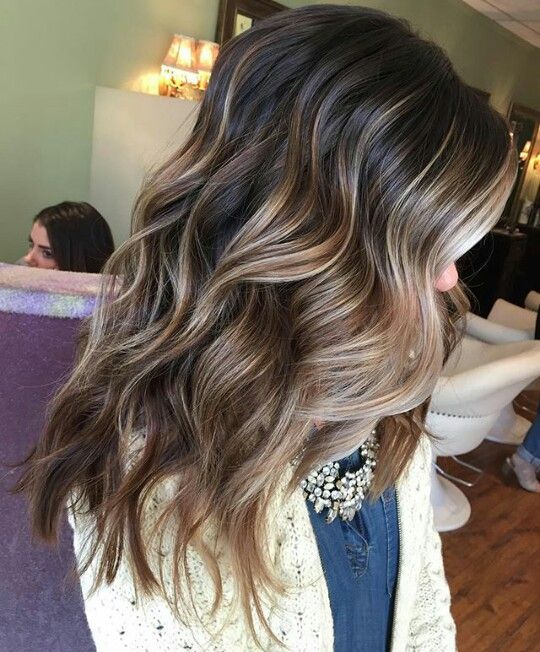 Crimped hair is an extremely underrated style. Halfway in between straight and curled, crimped hair leaves your locks looking beautifully voluminous. Plus, crimping generally takes much less time than curling or straightening but leaves you with a presentable style all the same.
And here are more easy long hairstyles for you to choose from, enjoy.
##HAIR INSPIRATION: BROWN HAIR WITH SUBTLE HIGHLIGHTS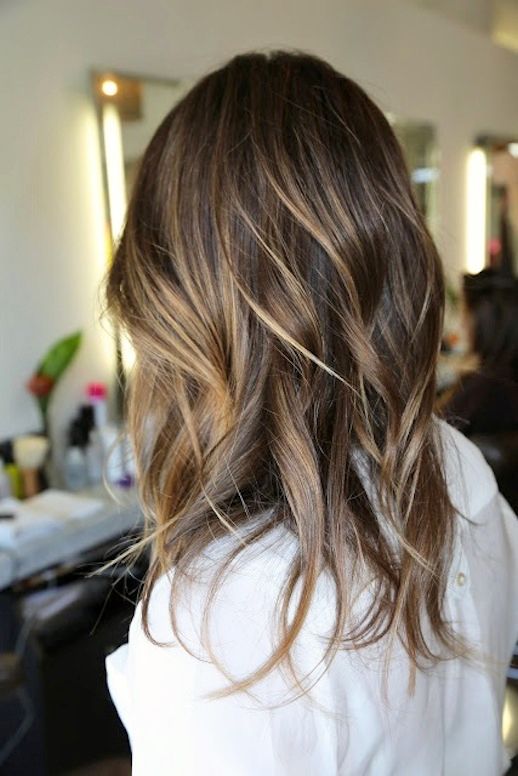 Side view of cute layered long hairstyle for women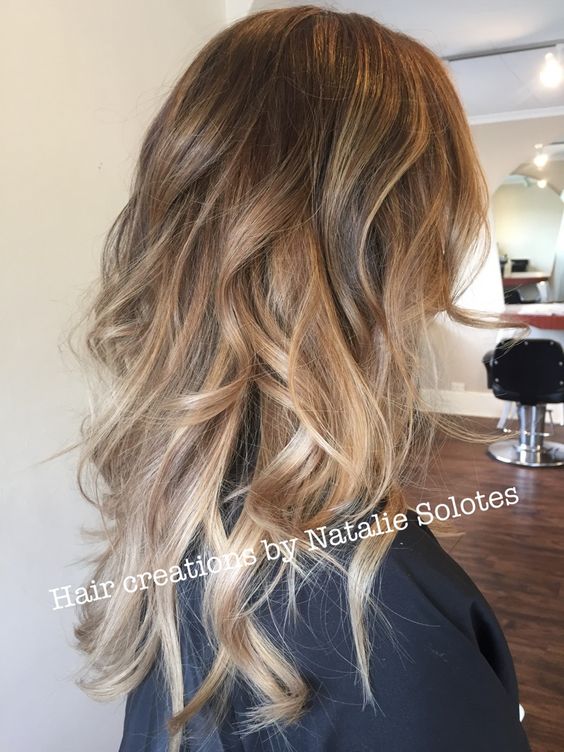 Dark blonde dark ecaille balayage haircolor tortoiseshell haircolor lived in hair soft summer hair movement texture.
Back view of long balayage hairstyle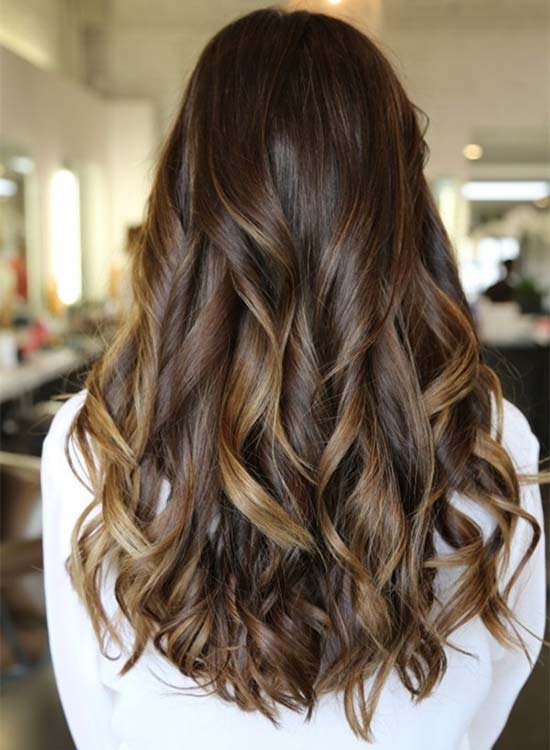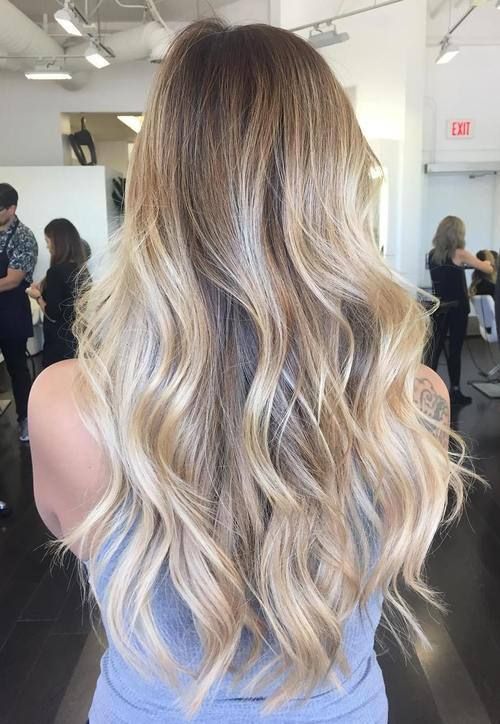 Side view of Subtle balayage for long layered brown hair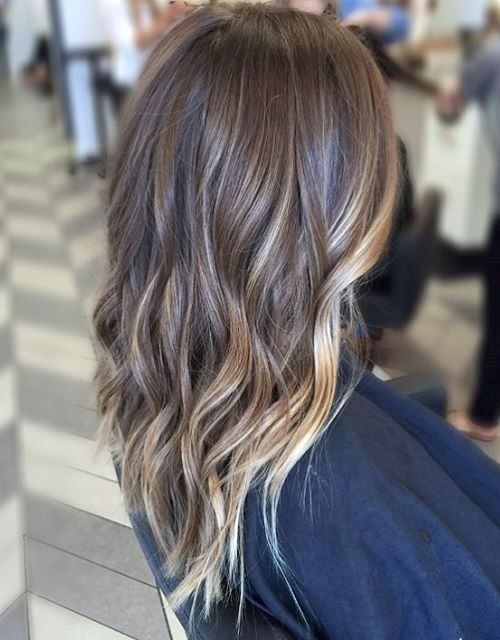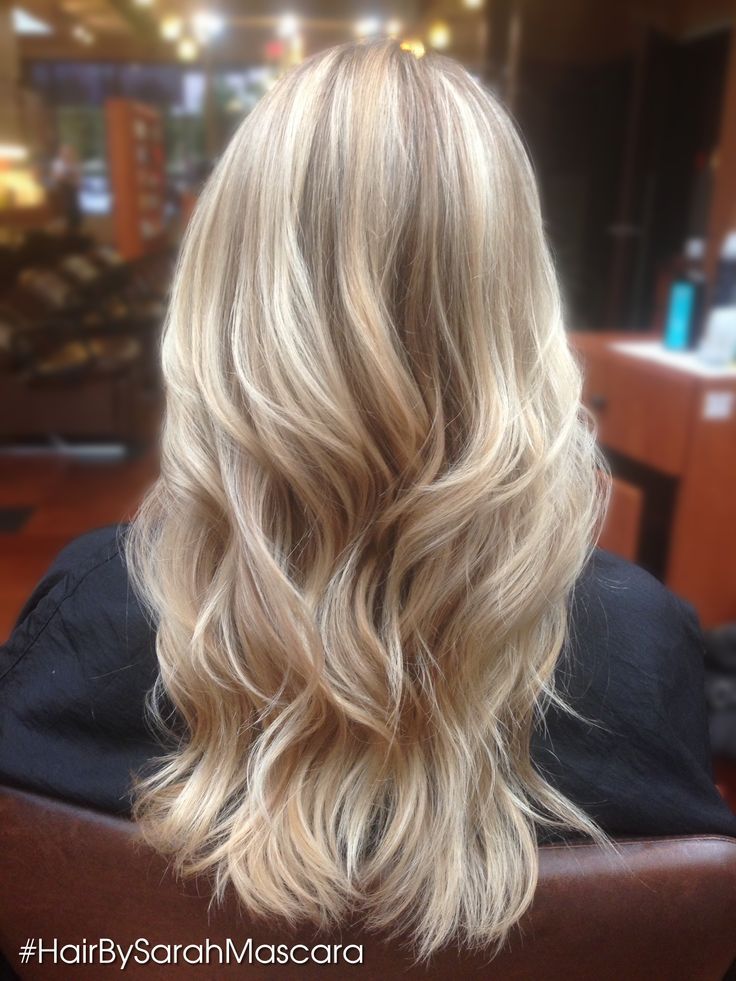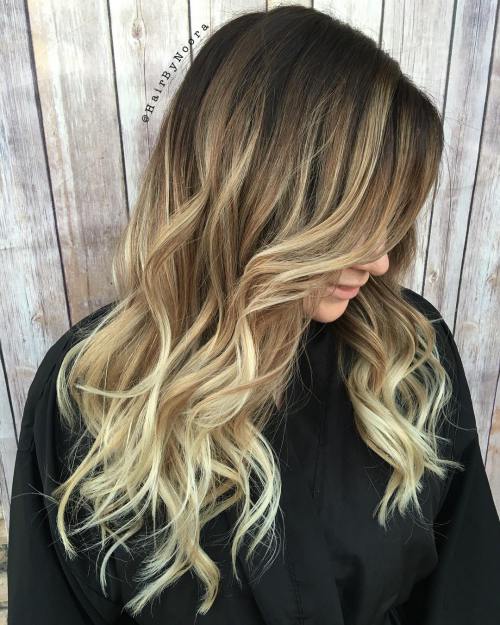 Easy long hairstyles for girls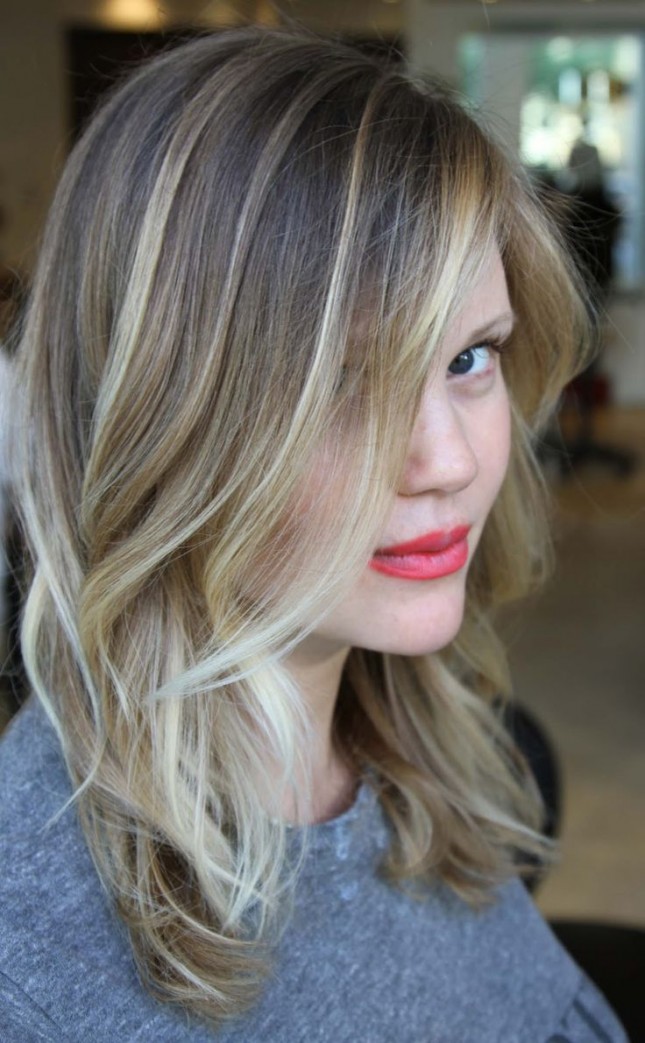 Romantci long curly hairstyle for wedding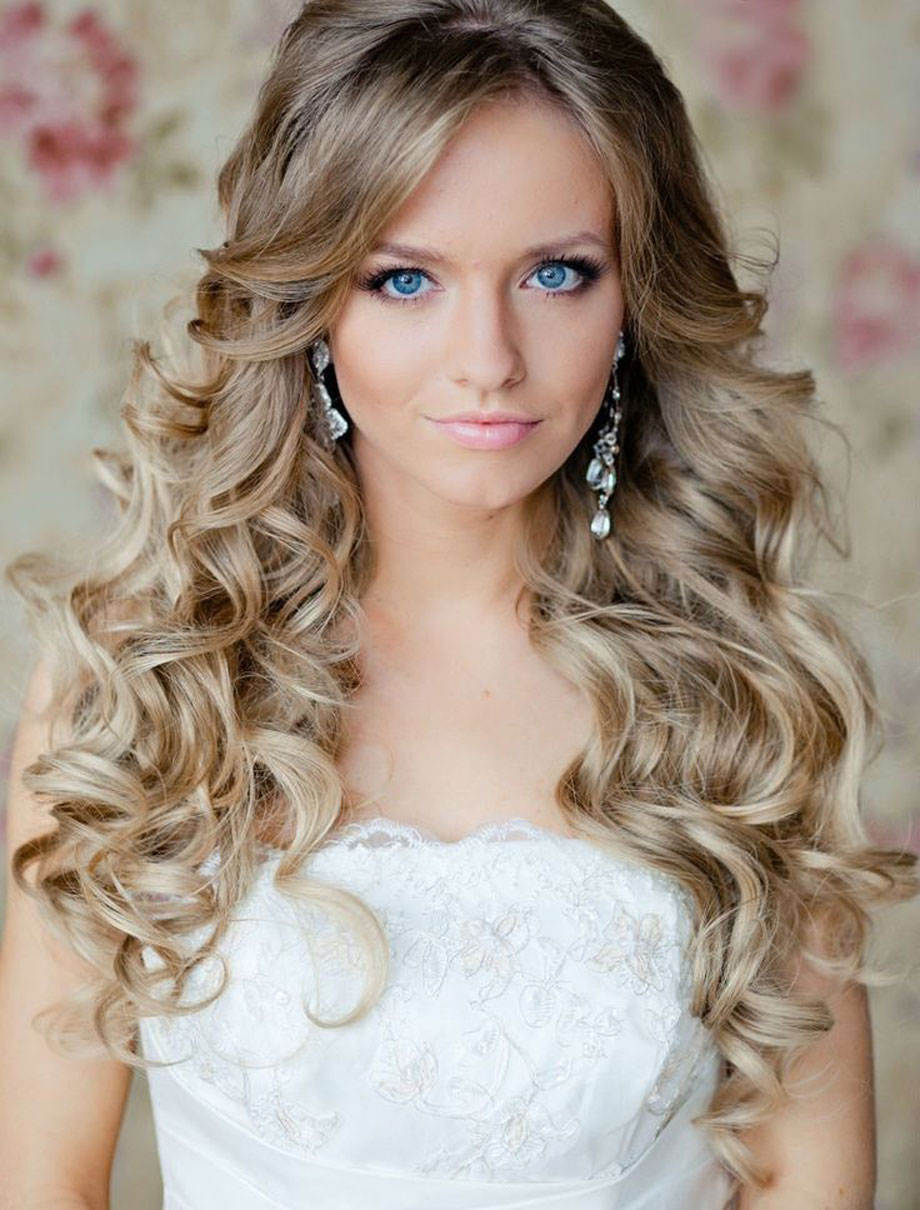 Easy long curly hairstyle ideas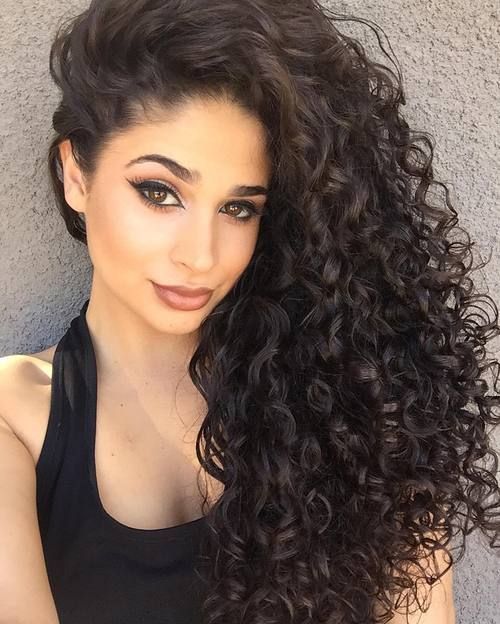 Simple long wavy curly hairstyle for round faces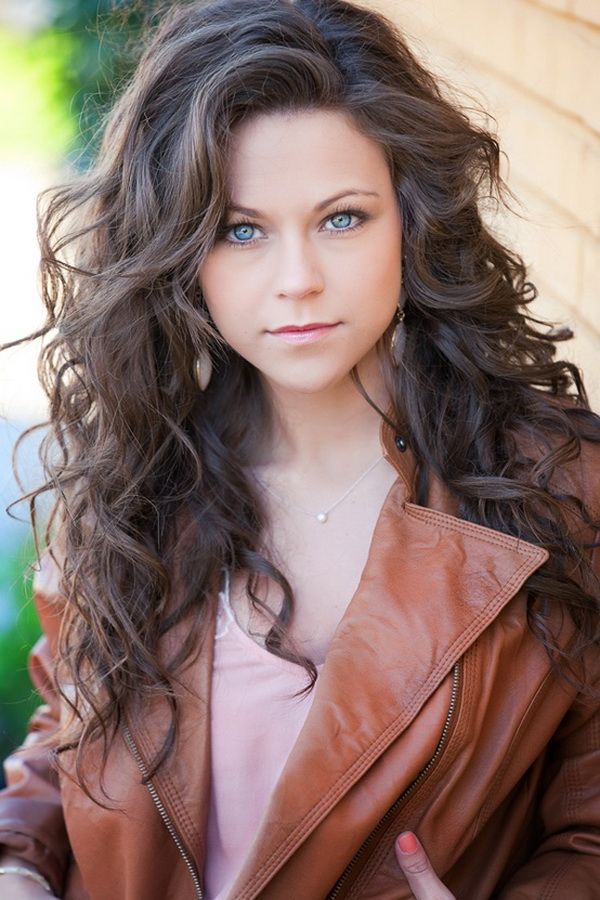 African American curly hairstyle for long hair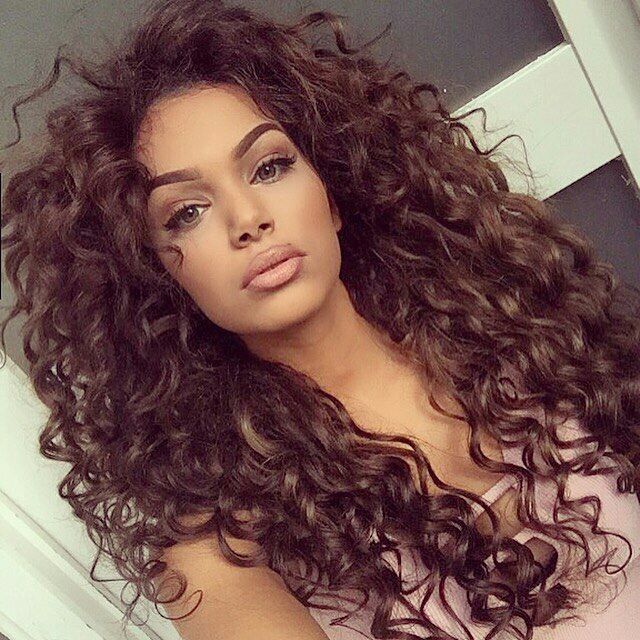 Back view of long thick hair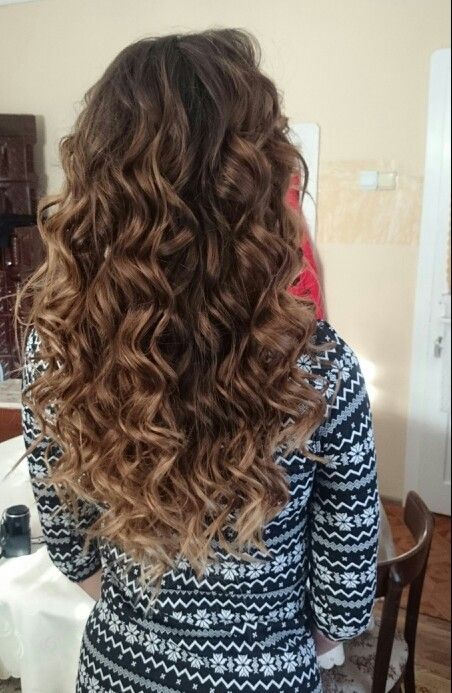 Back view of long layered straight hair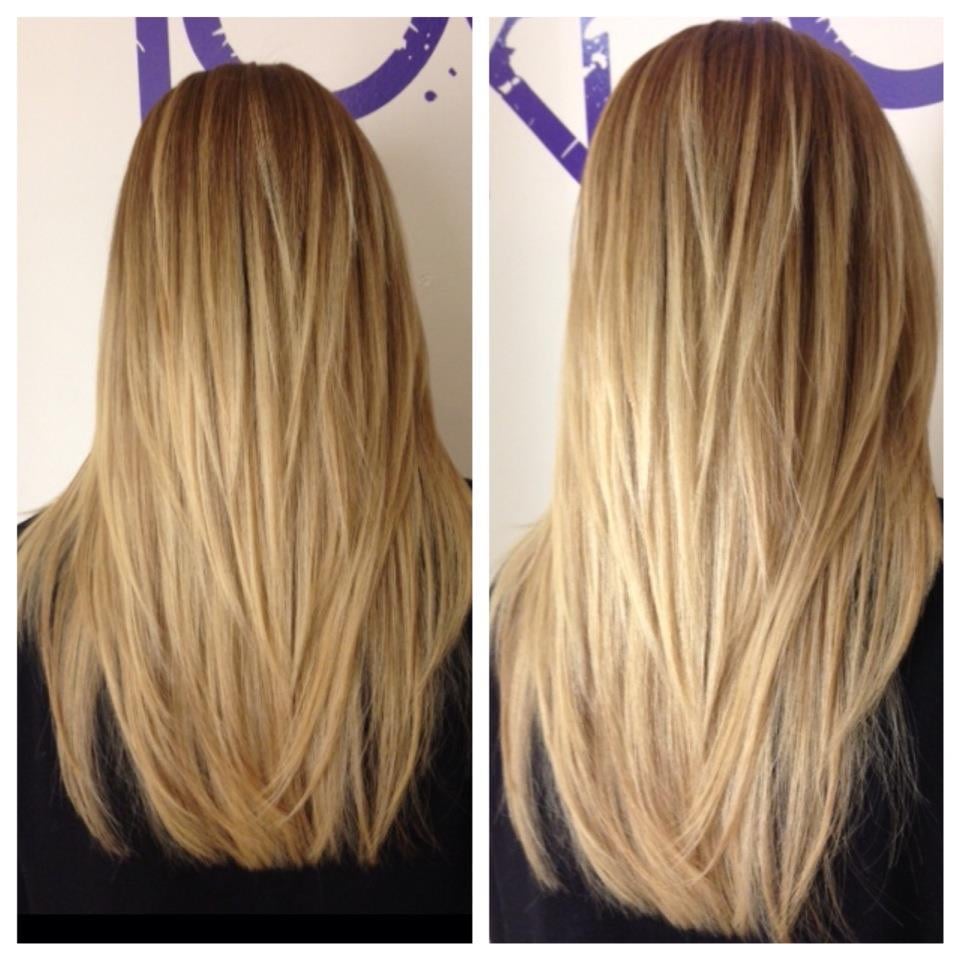 Long layered haircut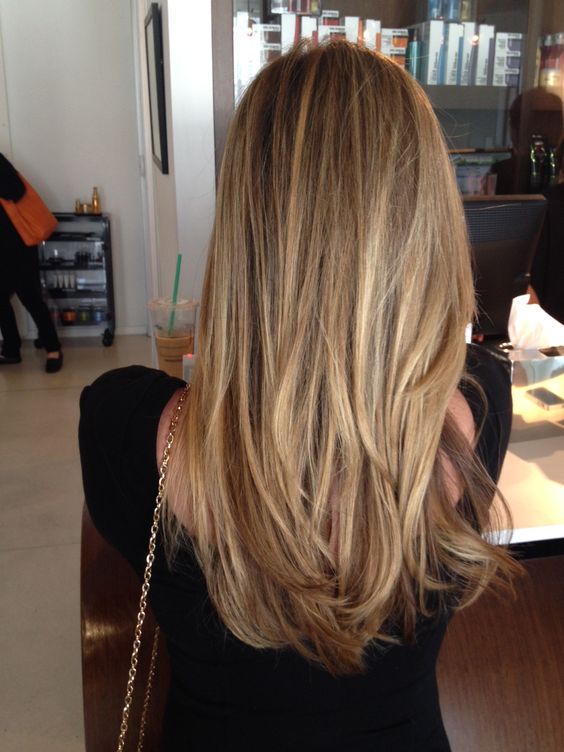 Long sleek hairstyle for girls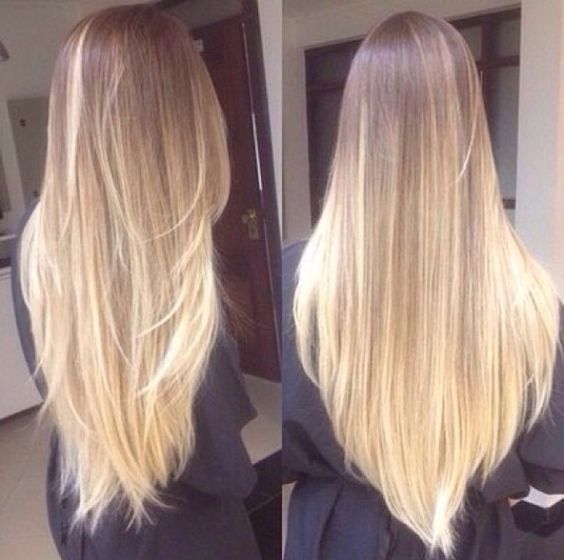 Long hairstyle with braids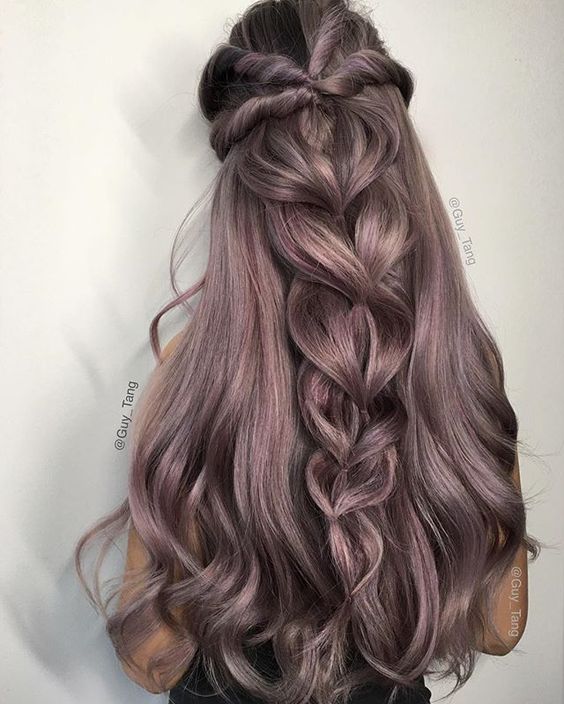 long hairstyle with braid from tumblr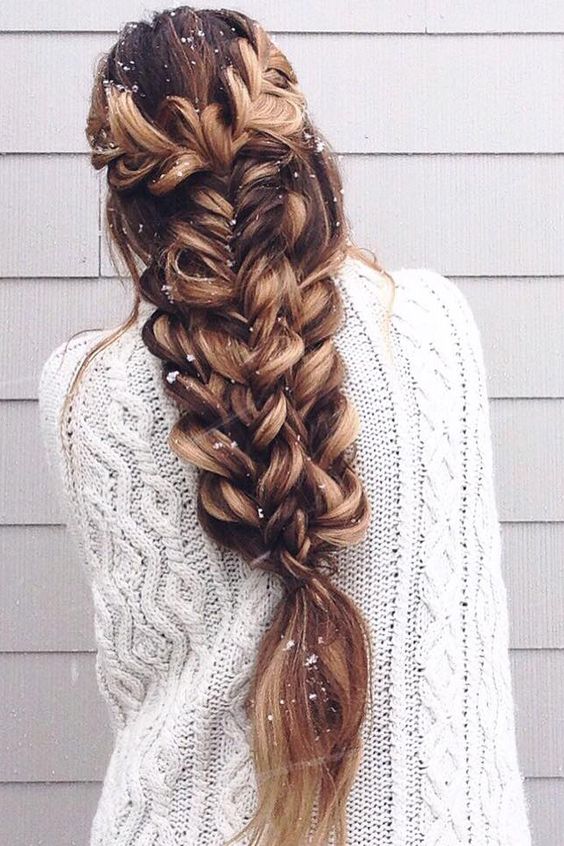 Amazing long hair with braid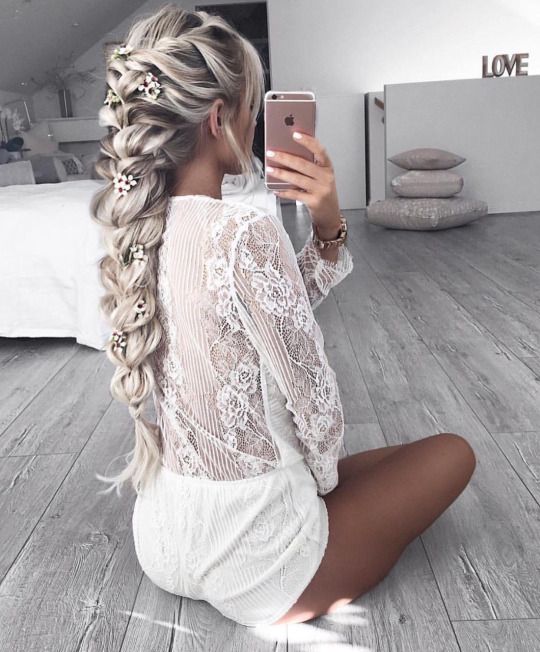 Stylish long hairstyle with braid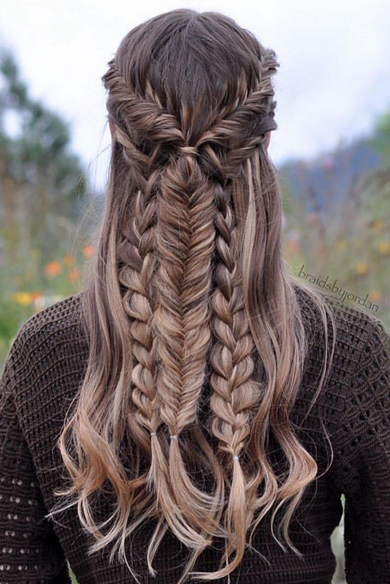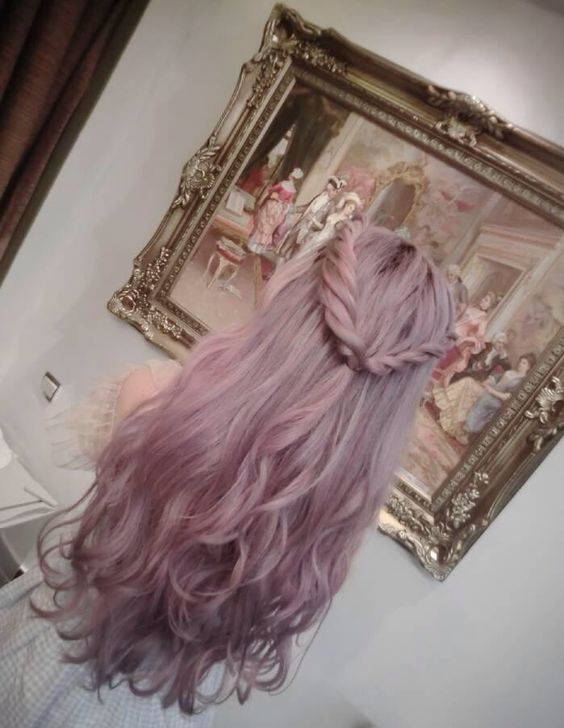 Purple gray hair with rose braid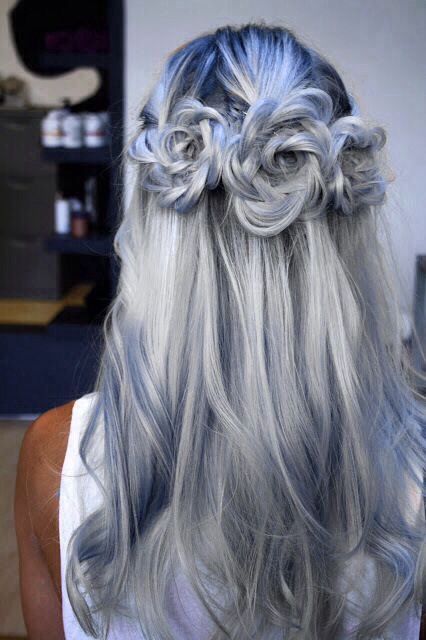 Easy messy braided ponytail for long hair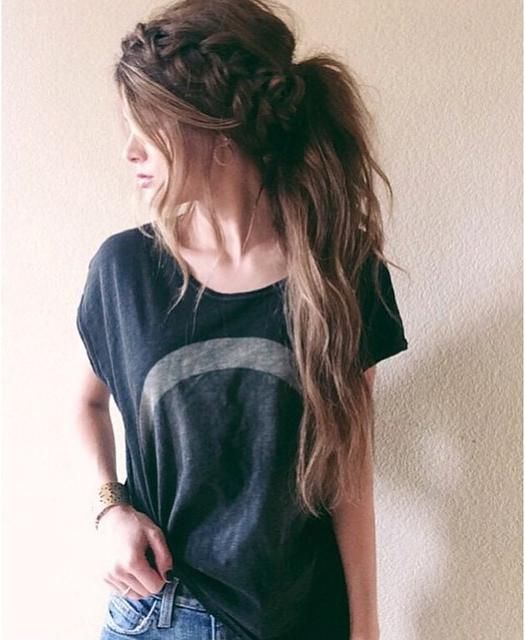 Edgy long hair with braid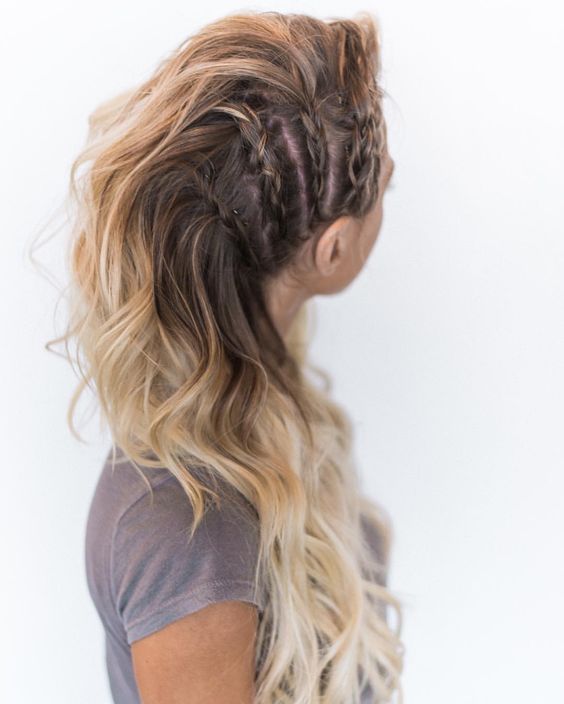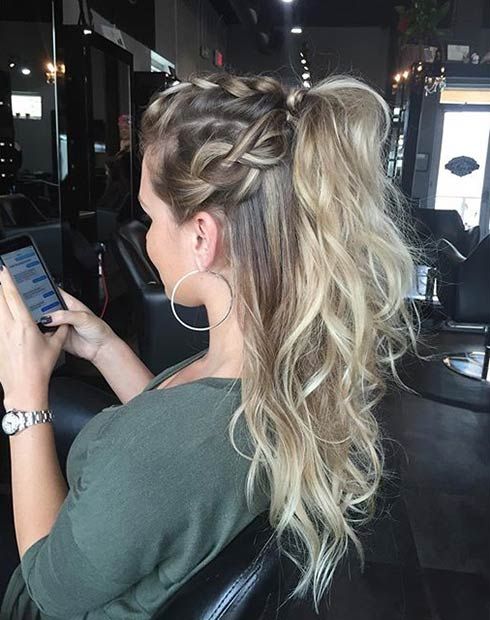 ombre long hair with braid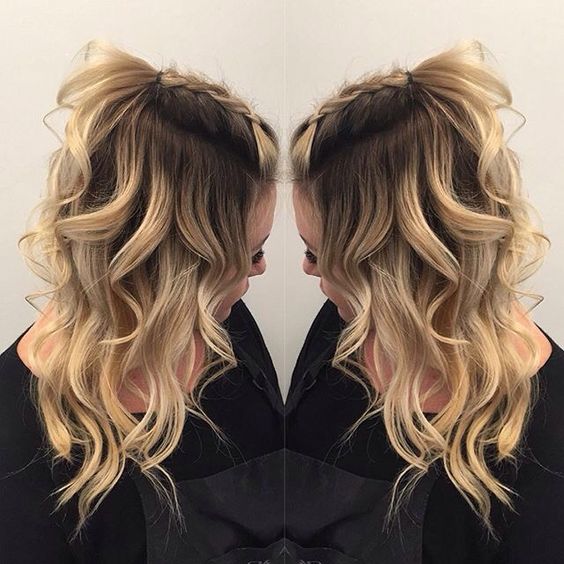 Braided long ombre hair style from pinterest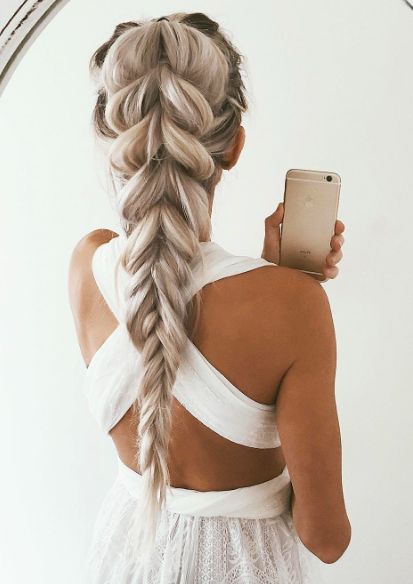 ##Some Space Buns here from @Textür Salon |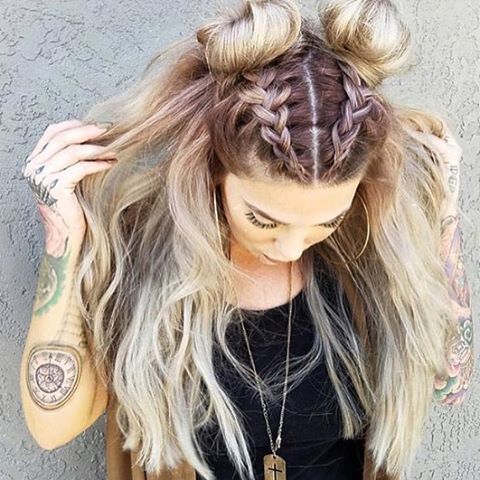 Edgy long braided hairstyle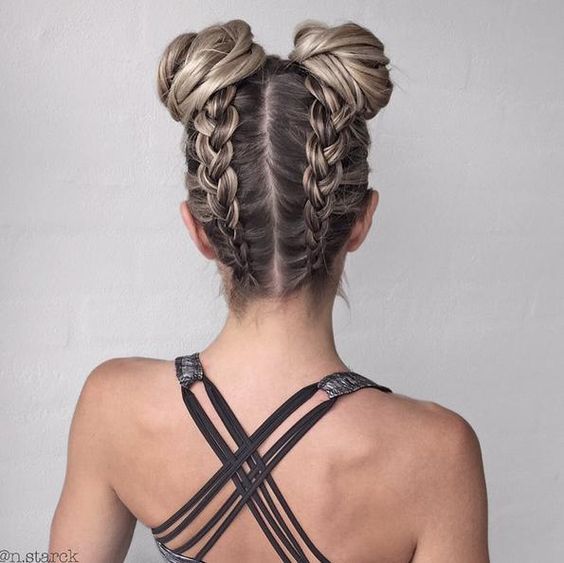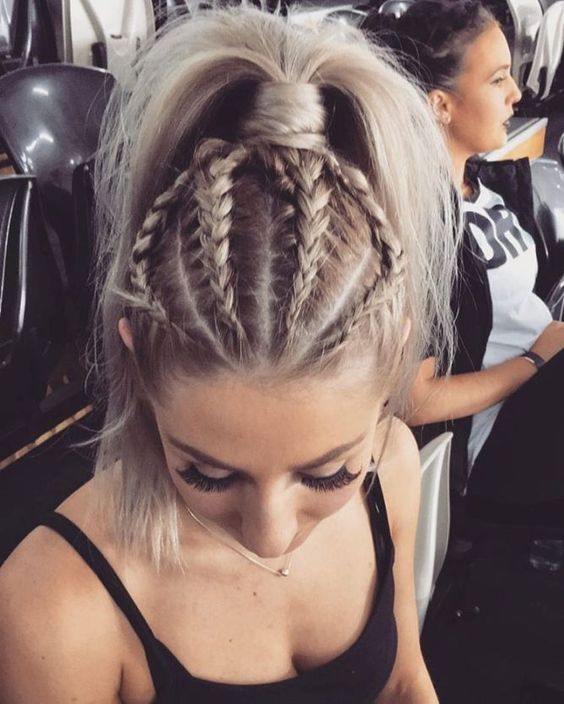 Romantic braided long hair for wedding, dating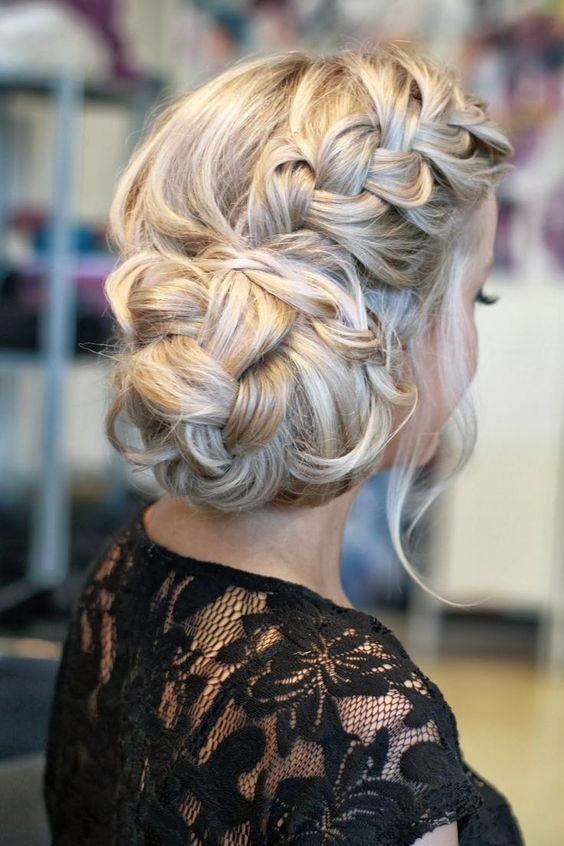 Cute easy long braided hair style for girls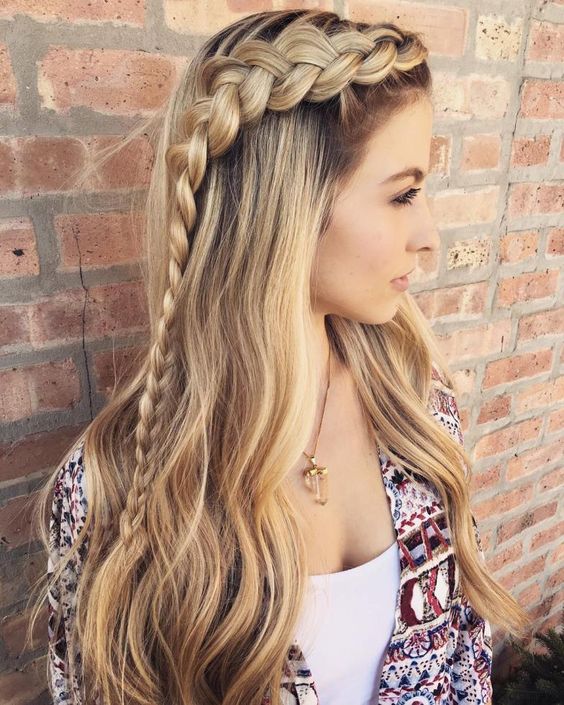 Easy long Half-Up, Half-Down Hairstyles for prom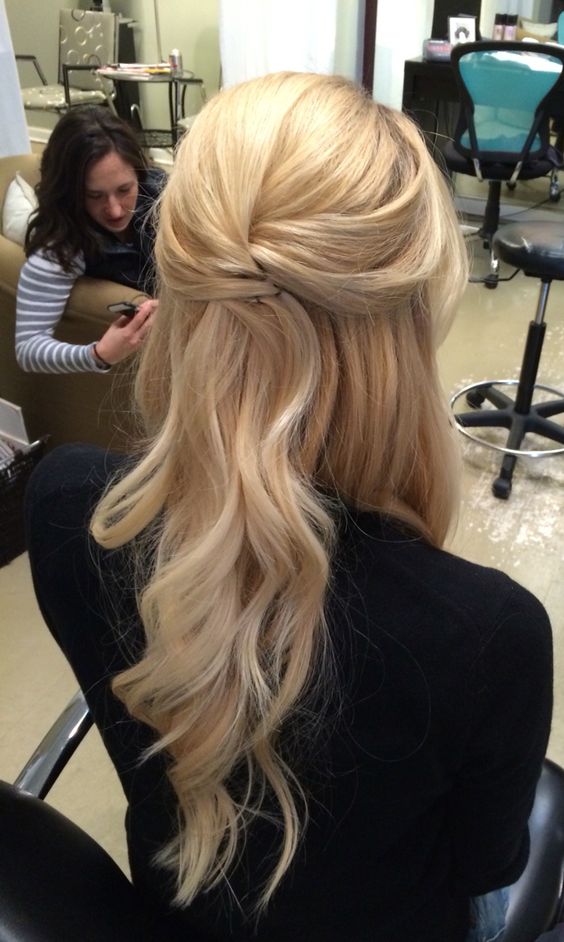 via instagram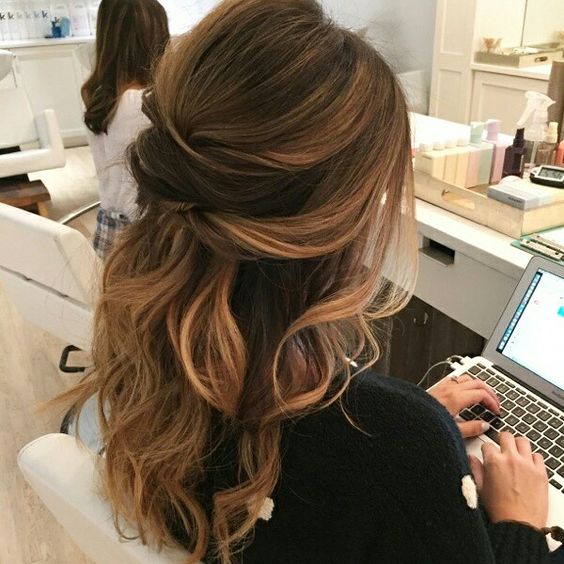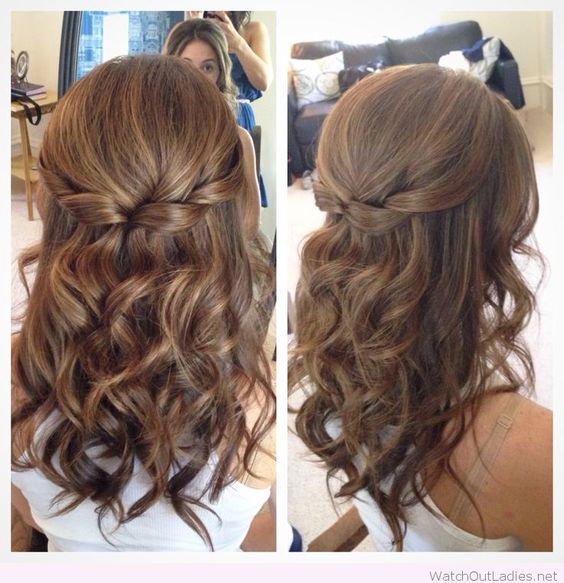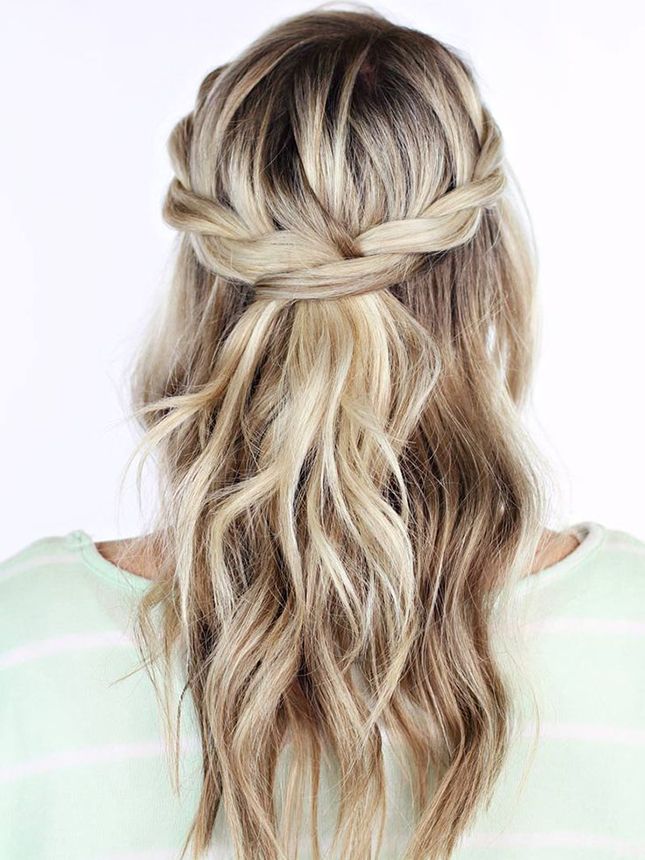 Easy Step by step braded hair tutorial for long hair

##Step by step long hair tutorial – the half up topknot tutorial

via latest-hairstyles.com
Step by step hair tutorial for long hair – the half up high ponytail

Easy step by step hair tutorial – half-up bun for long hair


cute easy step by step hair tutorial for long hair – the half-up lace rose