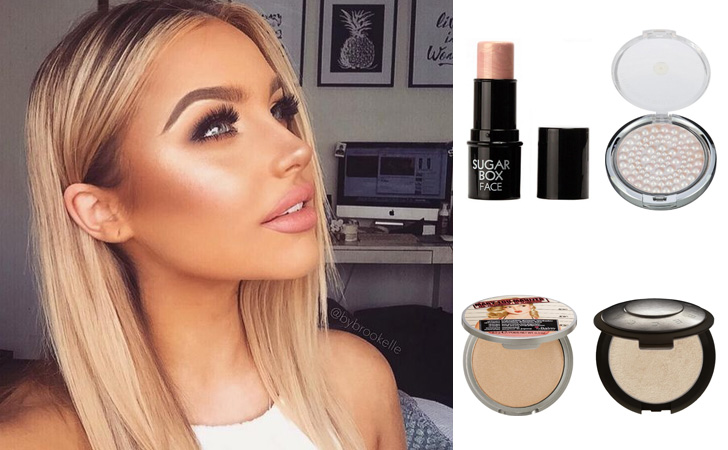 Highlighters have gained extreme popularity in the makeup world recently. They come in a variety of formulas, including liquid, powder, and stick. Good highlighters provide your skin with a natural illuminated glow without being too sparkly or chalky.
With so many highlighters available, it can be difficult to choose which ones are worth purchasing. Read on the following highlighters' reviews to discover the top rated best highlighters on the current makeup market that can illuminate your skin and revolutionize your makeup routine.
10. stilaAll Over Shimmer Duo Powder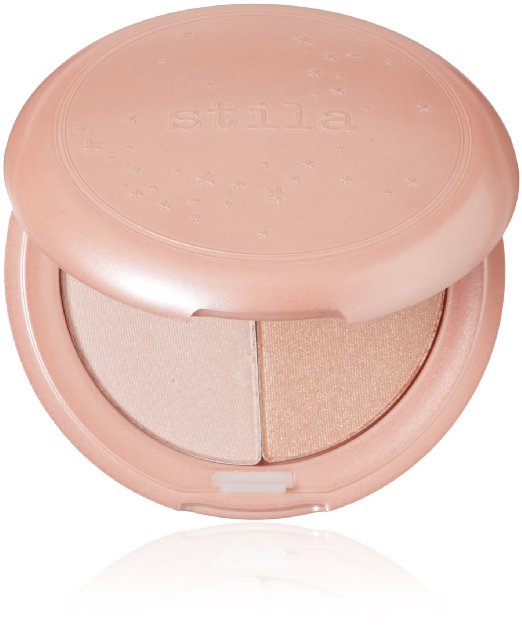 The All Over Shimmer Duo Powder from stila is a versatile and multi-purpose powder highlighter. It comes in a compact with two separate shades of pinky pearl highlighter; one shade is darker than the other to provide a flawless contrast. The two highlighter shades can be blended together in a unique shimmery hue or worn separately depending on your look of the day.
This highlighter can be used at all ages and stages of life. However, it is specifically designed to give a smooth youthful glow to aging skin. The powder's micro pearl finish gives it a pleasant shimmery glow without excessive glitter or sparkle that can often look drying on aging skin as well as pinpoint and define fine lines and wrinkles.
9. Physicians Formula Shimmer Strips All-in-1 Custom Nude Palette for Face & Eyes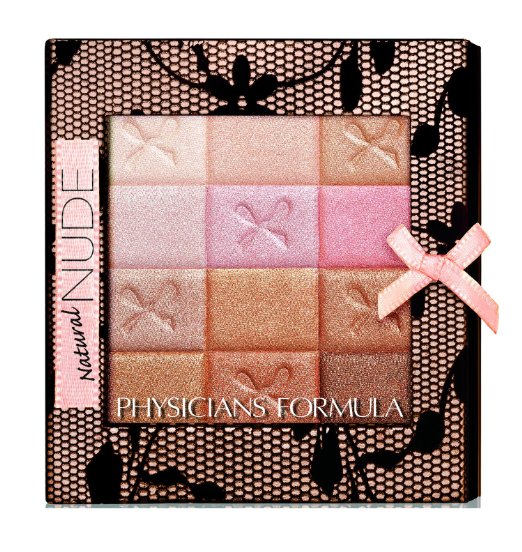 This palette from Physicians Formula is an all-in-one product that can transform your collection of makeup for on-the-go application and touch-ups. The Shimmer Strips All-in-1 Custom Nude Palette for Face & Eyes includes small squares of color, all of which have a pearly shimmer finish, that are designed to act as eyeshadow, eyeliner, blush, bronzer, and highlighter. The colors can be used separately on different areas of the face. However, they can also be blended together to create a warm and glowing all-over highlight.
The Shimmer Strips palette includes some accessories as well. It comes with a how-to booklet to guide users on how to apply the product for best results. It also contains a brush for easy application.
8. BECCA Shimmering Skin Perfector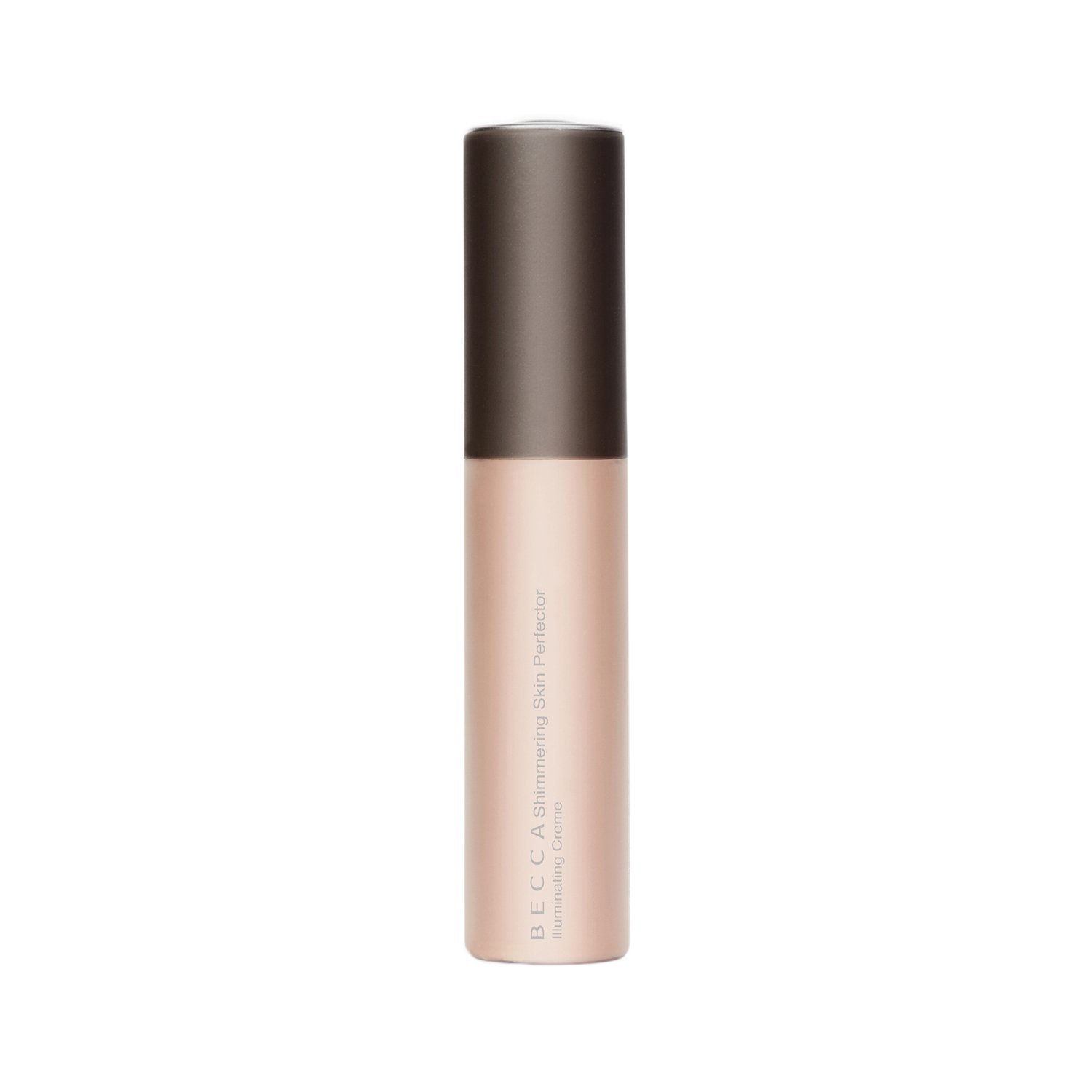 This highlighter from BECCA comes in the form of a shimmering liquid moisturizer. It offers abundant skin protection with its inclusion of SPF 20 as well as hydration and subtle plumping that is perfect for sensitive, aging, and dry skin complexions. The BECCA Shimmer Skin Perfector softens skin and binds moisture to it while providing it with a subtle shimmering glow.
The BECCA Shimmering Skin Perfector can be worn as a pure highlighter on cheeks, brow bones, and anywhere else you would normally highlight. However, it can also be mixed with tinted moisturizer or applied in thin layers all over your face to help you achieve a full-face shimmery glow that never looks oily or greasy.
7. Benefit Cosmetics High Beam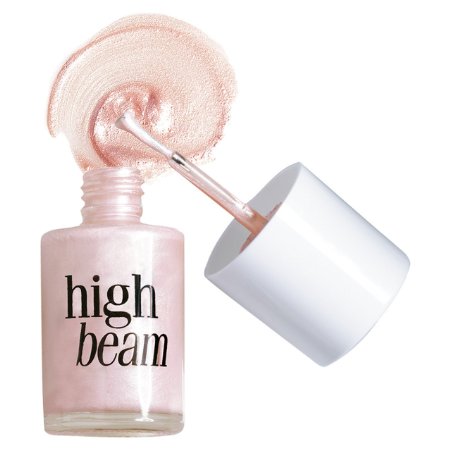 High Beam is an intense liquid highlighter from Benefit Cosmetics. Advertised as "supermodel in a bottle", High Beam provides users with a highly-pigmented shimmer with a satin finish that looks soft and smooth on skin.
This liquid highlighter can be used as a spot highlighter or blended around the entirety of your face for an all-over shimmer. It is an extremely moisturizing formula, so it can be used anywhere and everywhere on your face to hydrate and soften your skin without drying it out.
6. e.l.f. Cosmetics Essential Shimmering Facial Whip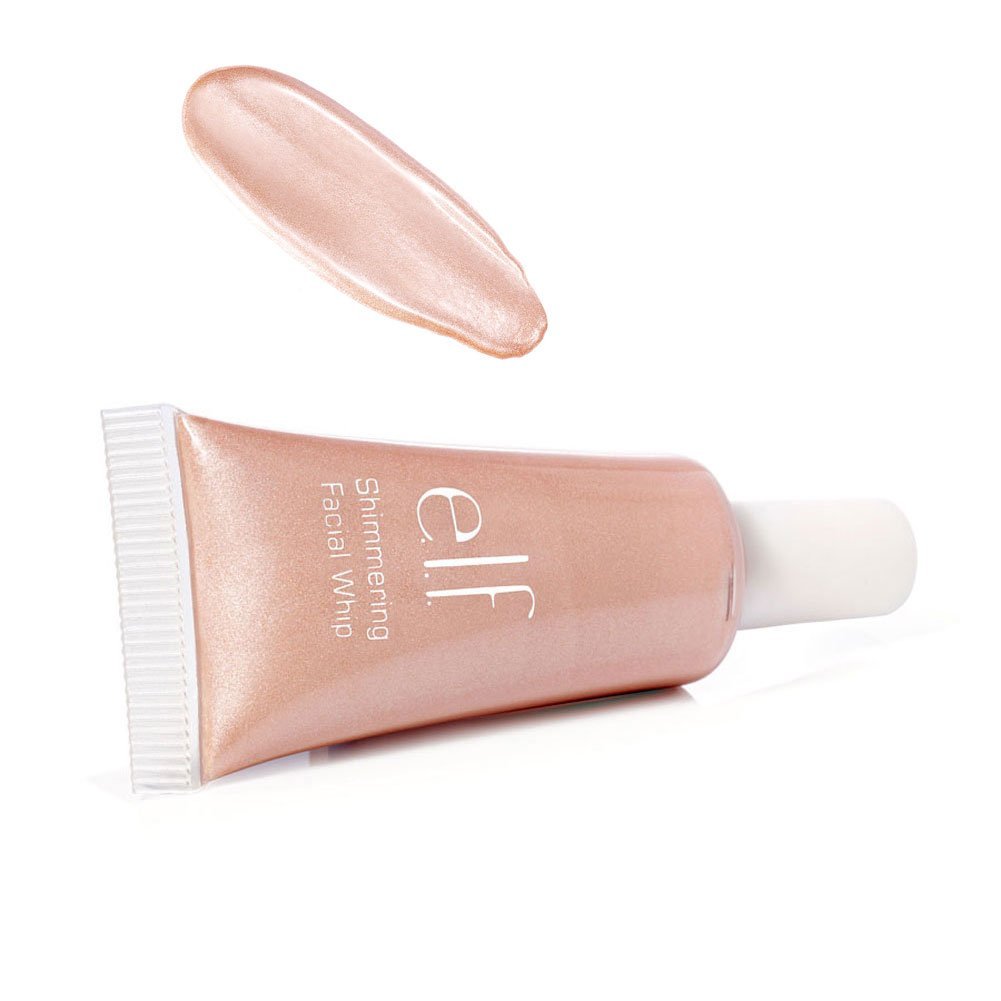 The Essential Shimmering Facial Whip from e.lf. Cosmetics is a versatile liquid highlighter product that can be used on your cheeks, eyes, and lips. Only a little bit of product is needed to blend into your skin for a subtle and brightening shimmer finish.
This highlighter is thin yet creamy to ensure a soft and hydrating application that creates a youthful glow to make your skin appear as though it is illuminated from within. The formula is gentle and tasteless, allowing it to be used on your eyelids and lips as well as any areas of your face you normally highlight without irritation or discomfort.
5. Etude House Secret Beam Highlighter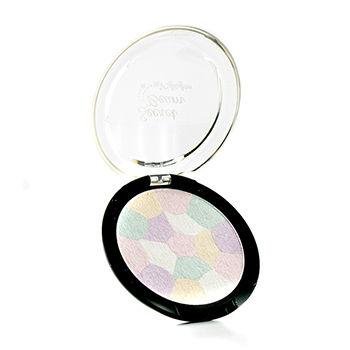 The Secret Beam Highlighter from Etude House mixes a wide variety of shades with a pearlized shimmer finish within one powder highlighter product. The pressed highlighter powder contains small circles of white, pink, yellow, green, and lavender in order to correct skin tone imperfections such as redness, sallowness, and dullness upon application while simultaneously highlighting your skin.
Dust this powder highlighter anywhere on your skin at the end of your makeup routine to achieve a subtle, youthful, fairy-dust like sparkle. It will provide your skin with a flawless, blurred shimmer finish that color corrects any skin tone unevenness or imperfections that the rest of your makeup routine can't eliminate.
4. BECCA Shimmering Skin Perfector Pressed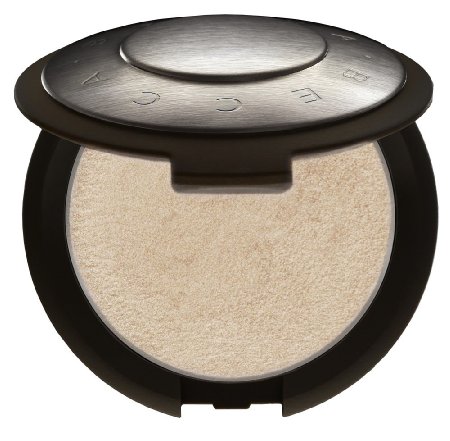 Best face highlighter reviews: This product is the pressed powder version of the liquid Shimmering Skin Perfector highlighter from BECCA. It includes the same subtle shimmering benefits of the liquid highlighter but can be applied more easily and less messily while you are out and about.
Because this Shimmer Skin Perfector is a pressed powder, it is also ideal for those who have a naturally oilier skin complexion and prefer to use powder skin products. This highlighter is soft and velvety and never drying, and it sets the skin nicely with a shimmery finish without adding extra oil to your makeup routine. This is one of the best powder highlighter this year, why not have a try?
3. theBalm Manizer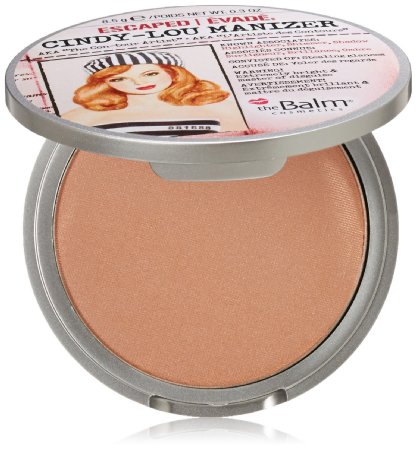 This powder highlighter product from theBalm is meant to illuminate your skin to create a natural warmth and luminous glow. It is formulated specifically to reflect and diffuse light in order to provide your skin with a soft, glowing finish that looks natural without appearing excessively shimmery or sparkly.
The Manizer highlighter product provides users with an immediate youthful glow that blurs skin imperfections, wrinkles, age spots, and fine lines. It offers a warm color that naturally blends in with your skin tone to appear as though you're not wearing any product at all while still providing a subtle glow. A great highlighter for brown skin.
2. Physicians Formula Powder Palette Mineral Glow Pearls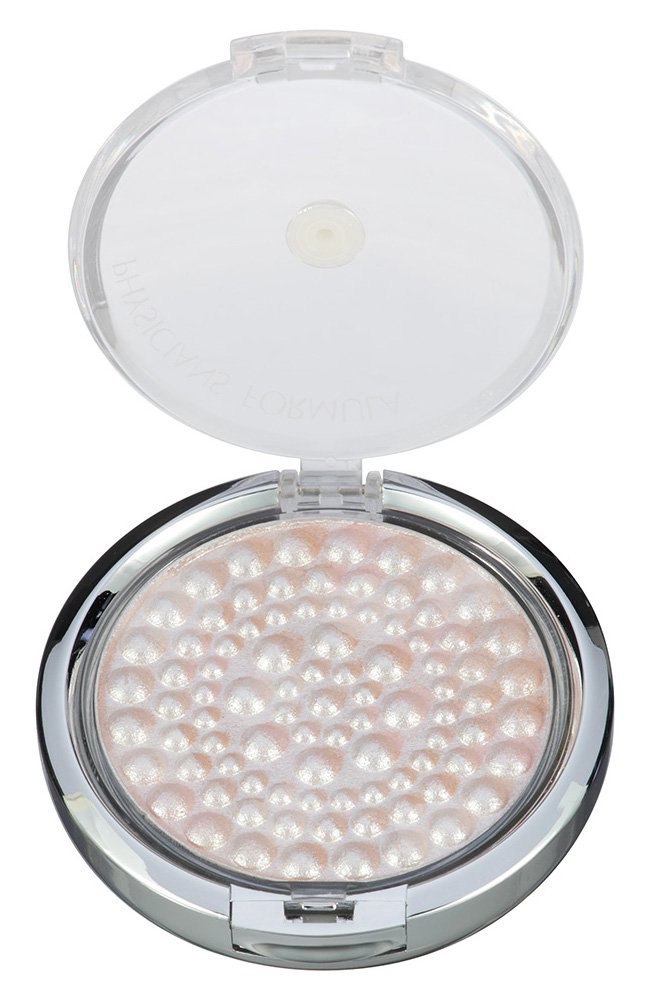 This pressed powder highlighter from Physicians Formula includes real mineral extracts and offers users a natural pearly glow. The multi-colored pearls within the powder compact blend together easily with the sweep of a brush to create a glowing and illuminated pearly complexion. When applied, the powder blurs skin imperfections and provides a radiant finish and even skin tone.
The highlighter is designed for those who have sensitive skin and are easily irritated by many other skin products. The powder palette is fragrance-free and hypo-allergenic to ensure comfort and a lack of irritation for sensitive-skinned beauty lovers.
1. Sugar Box Face Facial Highlighter Stick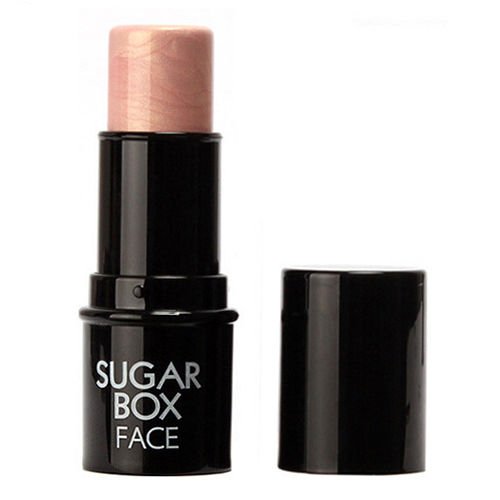 This highlighter stick from Sugar Box Face is an easily transportable highlighting product that provides an illuminated glow when swiped anywhere that the sun naturally hits your face, including cheekbones, brow bones, and the bridge of your nose.
The highlighter stick is easy to blend and can build with varying intensity depending on the amount of layers you apply. The stick formula provides precise lines that provide excellent definition and shape for your features. This Facial Highlighter Stick offers a gentle application that feels soft and velvety, unlike many other stick highlighters that can feel rough and dry.
Highlighters are beautiful if they have a good quality formula, but many highlighters are excessively glittery, dry, or chalky. By perusing the list above, you can find some of the best highlighters on the current makeup market to help you achieve a flawless natural glow for your skin. Do you love these highlighting makeup products? Find more beauty product reviews on herstylecode.com.