Makeup
20 Easy Step By Step Eyeshadow Tutorials for Beginners
Eyeshadow is one of the most versatile items of make up that you can get. A subtle flush of colour swept across your eyelids can brighten your eyes, and you can create a stunning and natural day look or the most glamorous and dramatic evening style with the same colours, just utilising slightly different techniques. Here are some of our favorite eyeshadow tutorials for you to work from to create your own amazing looks.
Shimmery Smokey Eye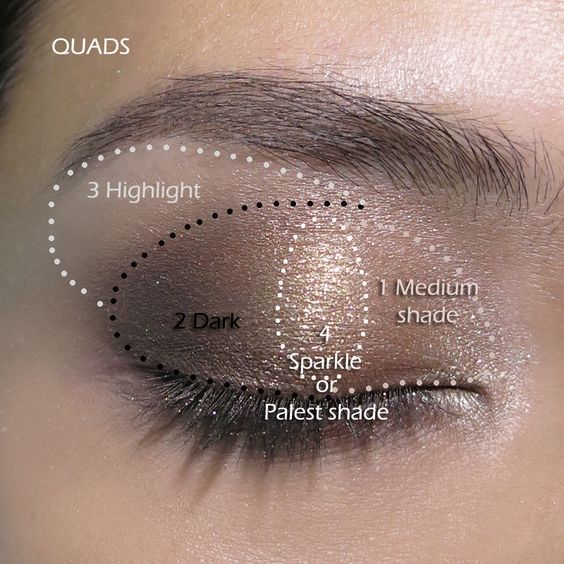 This is a basis I have used for years, if you have great depth between your eyelid and brow. If the depth is smaller use a light colour in the middle and darken the outsides as u see in the diagram.
This gorgeous and sparkly look is simply perfect for a party or a special occasion! Starting with a medium shade in a neutral colour, sweep the shade right across the lid, working from the inner corner to the outer corner. Gently blend this shade out to a darker shade at the outer corners for a smokey style. Use a highlight across the brow bone and in the inner corners to add lift, and finish the look off with a touch of sparkle patted on to the centre of the eyelid.