Hairstyles
40 Amazing Medium Length Hairstyles & Shoulder Length Haircuts
Hair that is too long to be considered short but too short to really be considered long is generally referred to as medium hair. Medium length hair is often a result of shorter hairstyles that are in the process of being grown out. However, this is not always the case. Many women choose to keep their hair at a medium length in order to reap the benefits of having longer hair without having to deal with the frustrations of having an excessively long style.
Medium hair can be gorgeous, but it can also be extremely difficult to handle. It is in between short and long hair. Unfortunately, this means that medium hair often doesn't work with styles designed for short hair or long hair. However, there are still many styles that look beautiful with hair that is at a shoulder length. You just need to find the right styles to try. If you have medium hair and struggle with this challenge, don't give up hope. You can easily find medium hairstyles that perfectly complement your in-between style without looking awkward or out of place.
Back view of medium hairstyle – brown hair colors for medium hair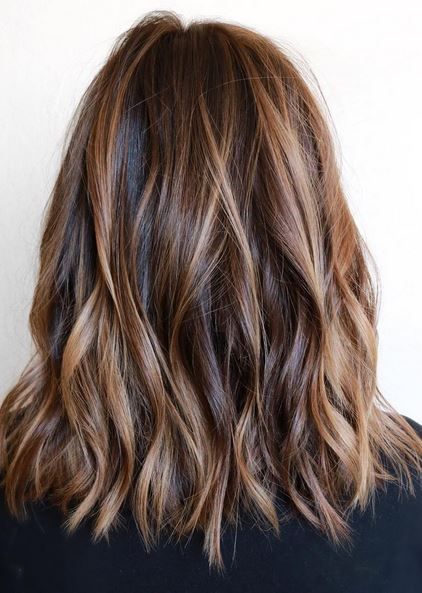 Twisted, piece-y curls are a great style choice for medium hair. Big, rounded curls often look over the top on medium hair and ringlets look awkward as well. Create a balanced look with piece-y curls by twisting each section of your hair before you curl it with an iron like you normally would.