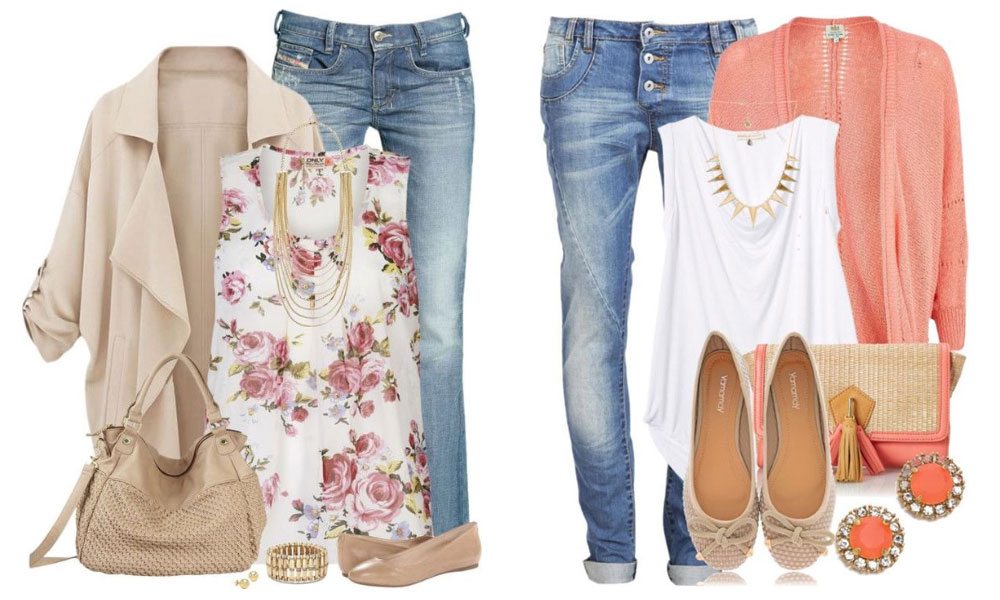 Love is in the air. Or is it spring? I think it may be both since it is hard not to love this season. When the flowers bloom and the sun begins to shine, it is the perfect time to enjoy the weather and pull out your favorite styles. some of the most fun outfits are ones for warm weather. After dealing with the cold for so long, it can make you want to jump in the air and shout, "Hurray!" you can finally pull out your favorite tank from the back of the closet and replace it with all the bulky coats you won't be needing for a while. Add a pop of glow with a pair of earrings or a bracelet featuring chic and dainty pearls and colorful gems, and you're ready to go!
When it comes to choosing a great outfit, there are a lot of options for color. You can't go wrong with the brightest shades of the rainbow. Floral prints will always be a classic for warmer weather, and light jackets and sweaters will keep you warm and looking good when done right.
For the perfect spring pairings, these combinations will help you pull together just the right look. From the weekend to days in the office, you can feel great and look great while doing it.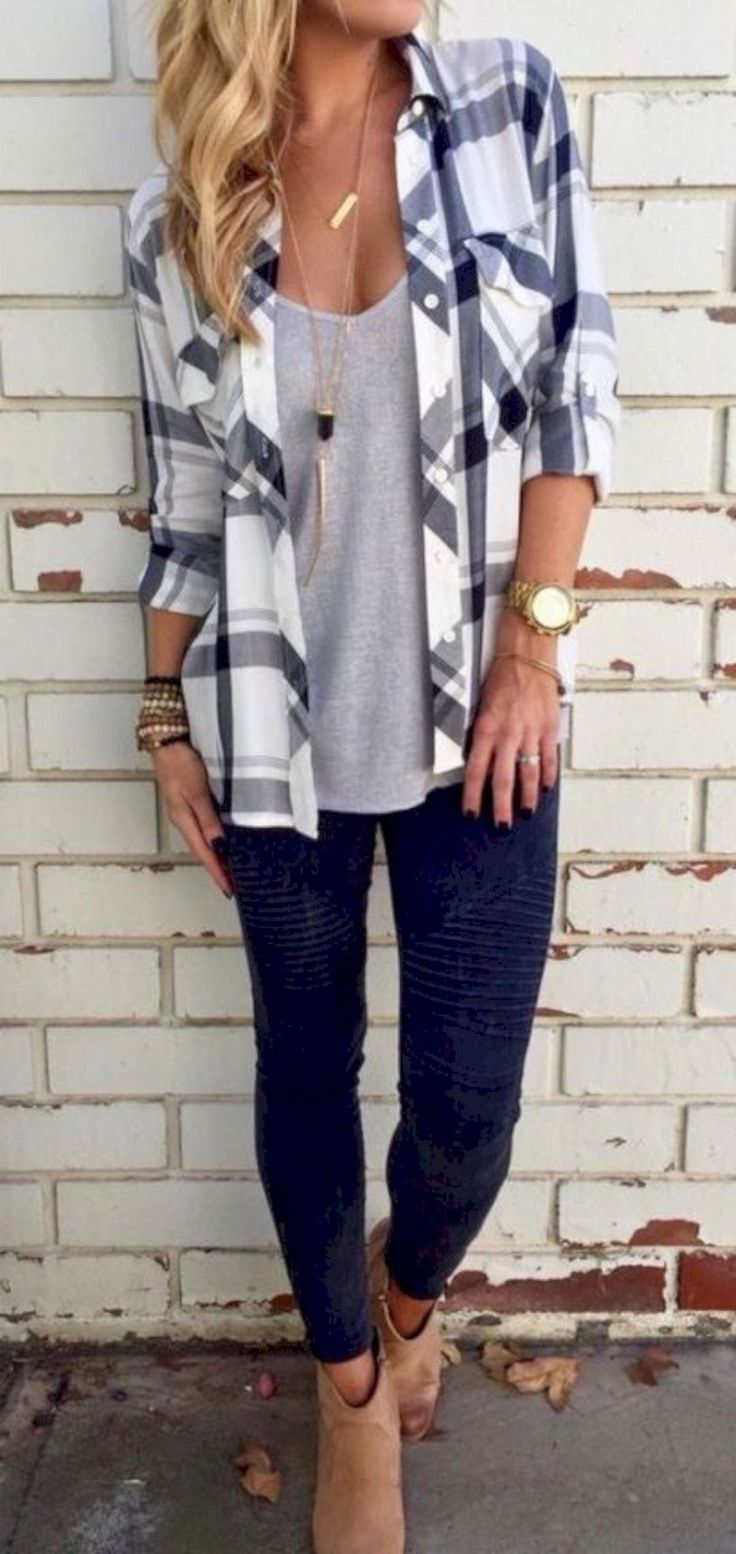 1. Floral Outfit Ideas for Spring Weather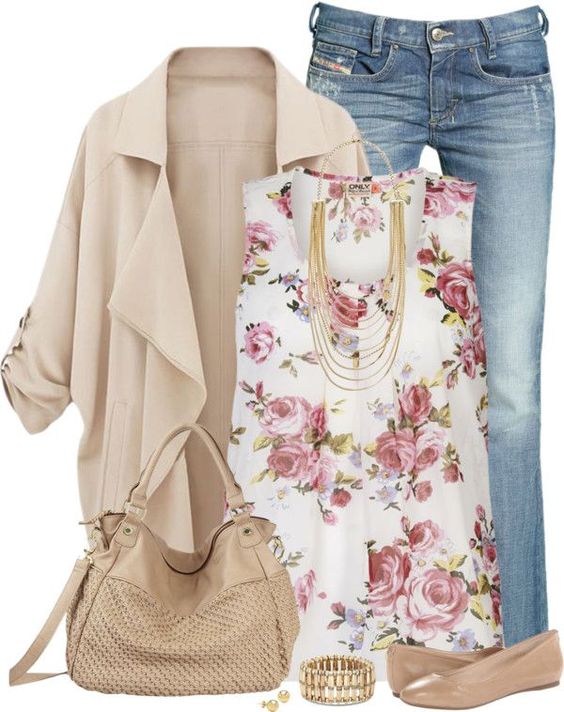 It is hard to go wrong with floral in the spring time. Pair a floral top with a light washed jeans for a casual feel. A beige jacket that flows around you looks great, add comfort, and keeps away the chill when the weather isn't completely warm yet.
2. The Colors of Springtime – Orange Hues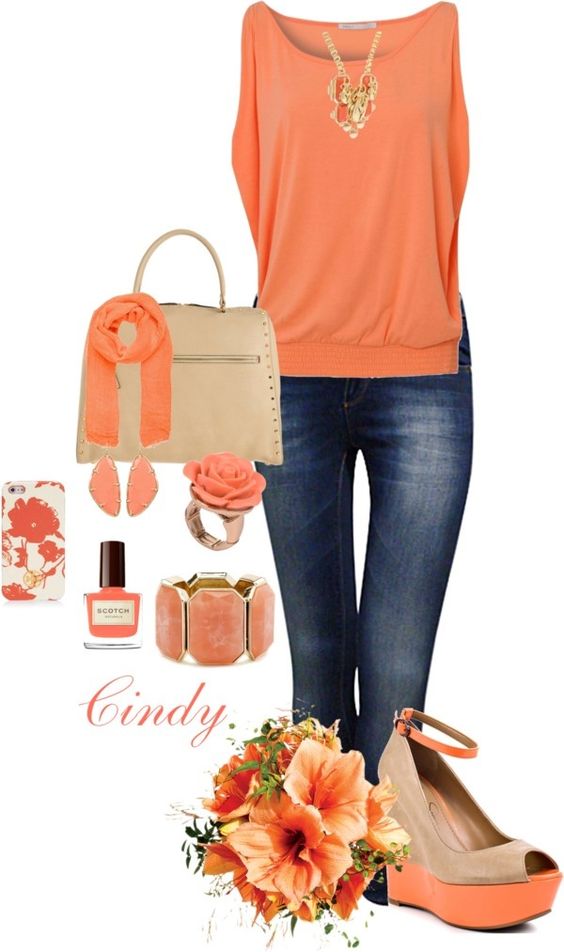 Spring means color. Orange is a bright and stylish look that comes in so many loveable shades. Mix and match your accessories to make the color the focal point of your whole look.
3. Cute and Cozy Cardigan Spring Outfits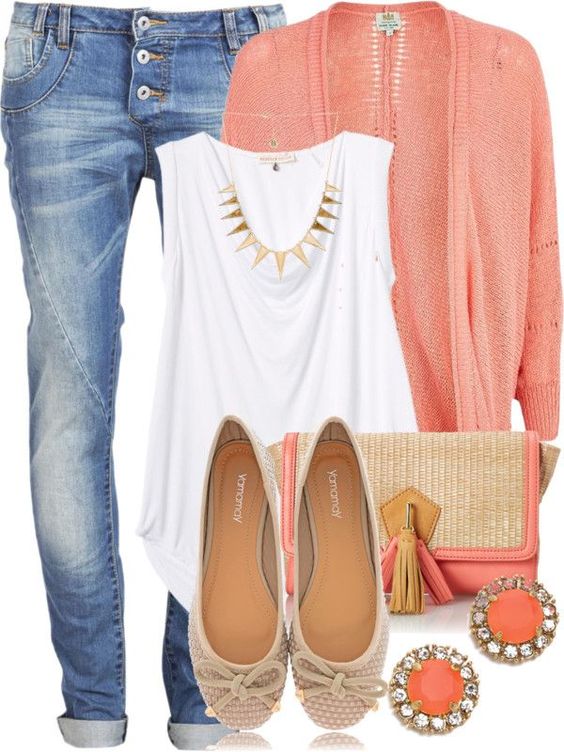 You can pair your shades of orange with a plain tank top. Add a stylish necklace to keep your look from being plain. With a cozy and colorful cardigan on hand, you won't have to worry about any hints of chill left in the air.
4. Styling a Plain Tee for Spring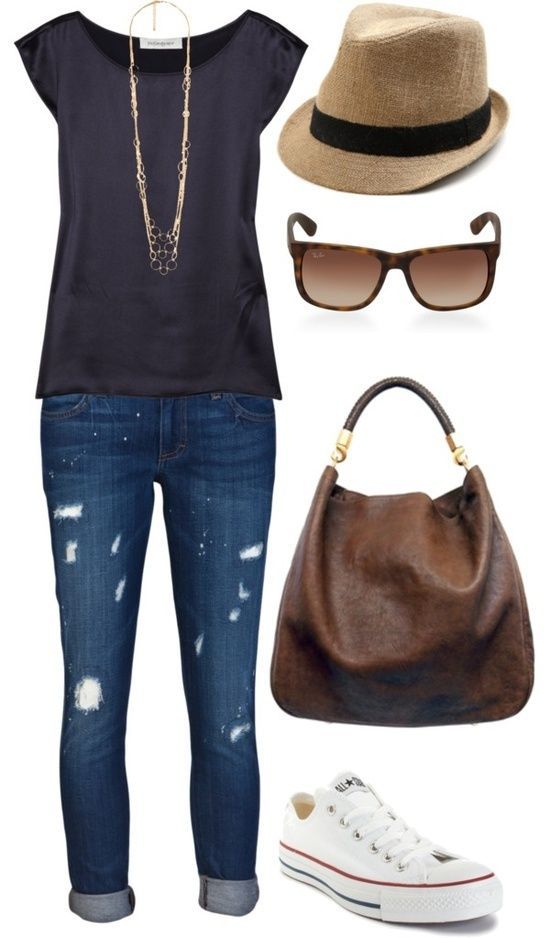 A plain tee doesn't have to be boring. This casual look proves that the littlest things can make your whole outfit look good. A long necklace and stylish hat will give this casual look enough style to make it fashionable.
5. Casual Skirt and Tee Outfit Ideas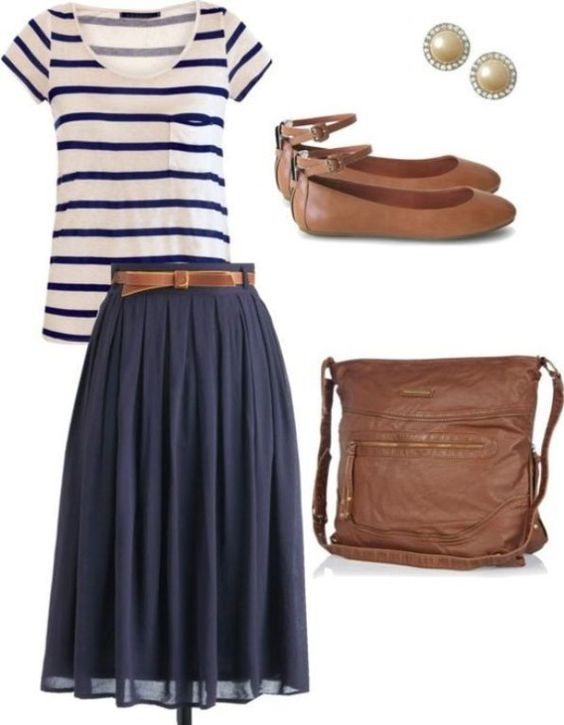 A flowy skirt is a springtime favorite. Adding one, or a few, of these to your closet keeps you prepared for the warm days ahead. Skirts are so versatile and pair with almost everything. This staple will quickly become one of your favorite go-to items for different outfit combinations.
6. High Heels- Cute Outfit Combination Ideas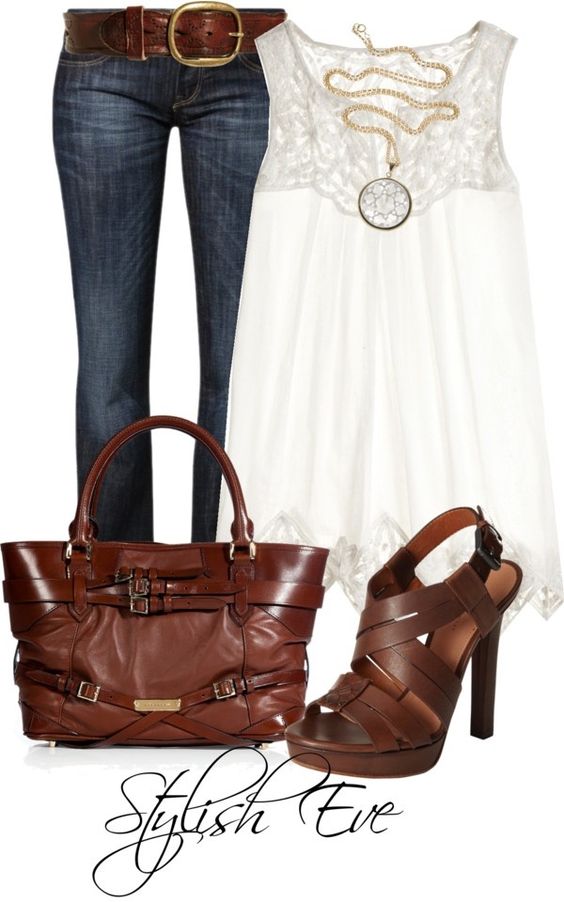 A dark pair of jeans with a neutral brown heel and matching purse makes casual feel cool. Add a flowy blouse to really amp up the spring vibe.
7. Spring Outfit Ideas- Cute Maxi Skirt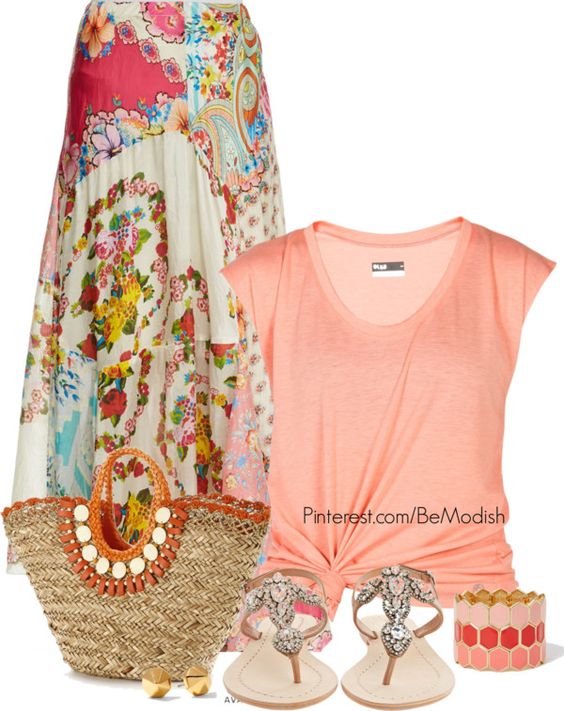 A floral maxi skirt with some bright shades of color is the perfect look for spring. Tie up an old favorite tee to give it some extra style.
8. Spring Styles for the Working Woman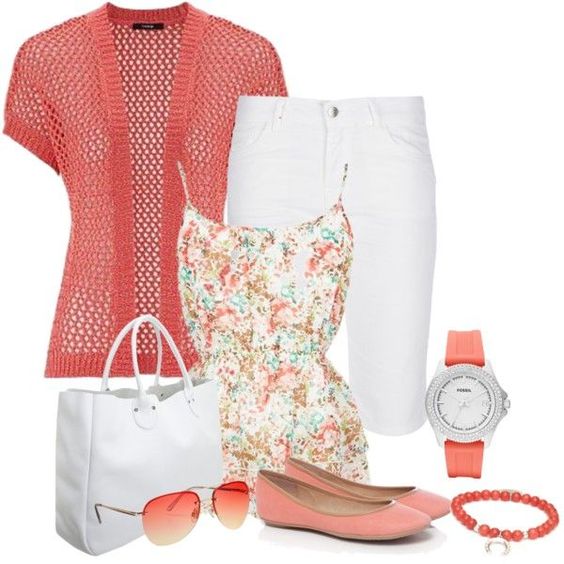 At some point this spring you will probably want to pull out a pair of shorts. As the weather warms up, it can be harder to piece together an outfit for work. This cute Bermuda short outfit is perfect for work and can be worn during the weekend too.
9. Denim Jacket and Skirt Outfit Ideas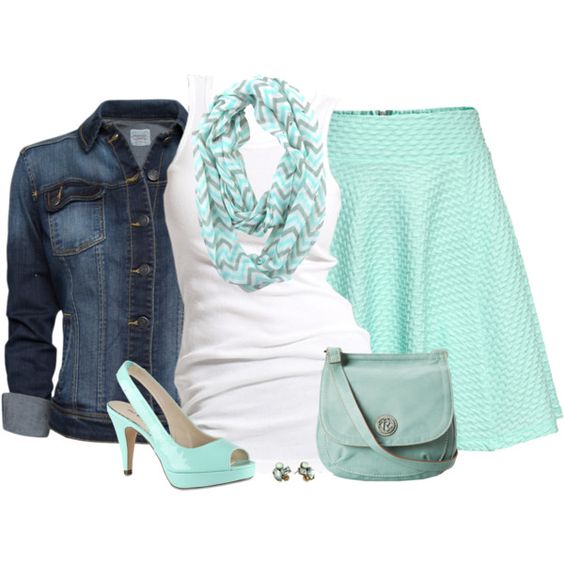 Everyone should own at least one denim jacket. This must have will look good with so many styles and serves as more than just cute. It will also keep you warm without feeling uncomfortable.
10. Flirty Pink Spring Outfits for Women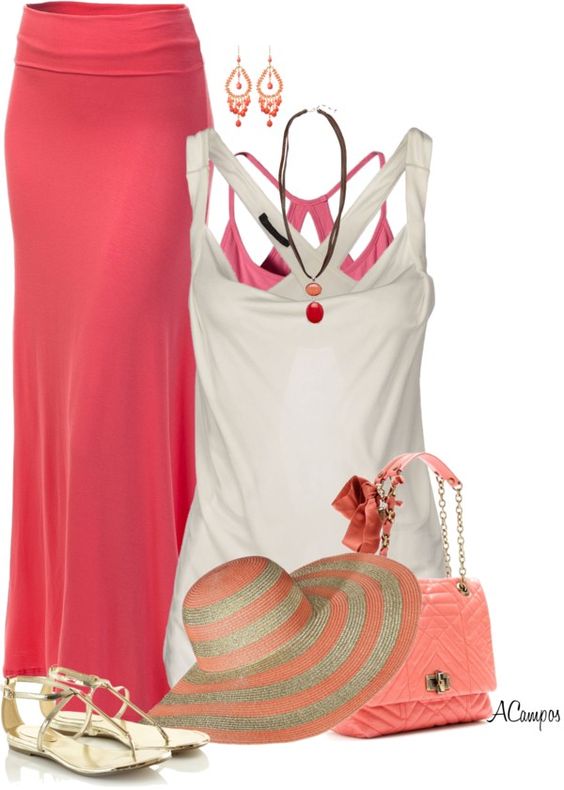 Pink is a springtime hit. Pair a pink maxi skirt with another one of your favorite shades to make this outfit combination. It is possible to overdo it if you don't plan your colors wisely. Separate matching pieces to make the look work.
11. Floral Crop Top and Jeans Ideas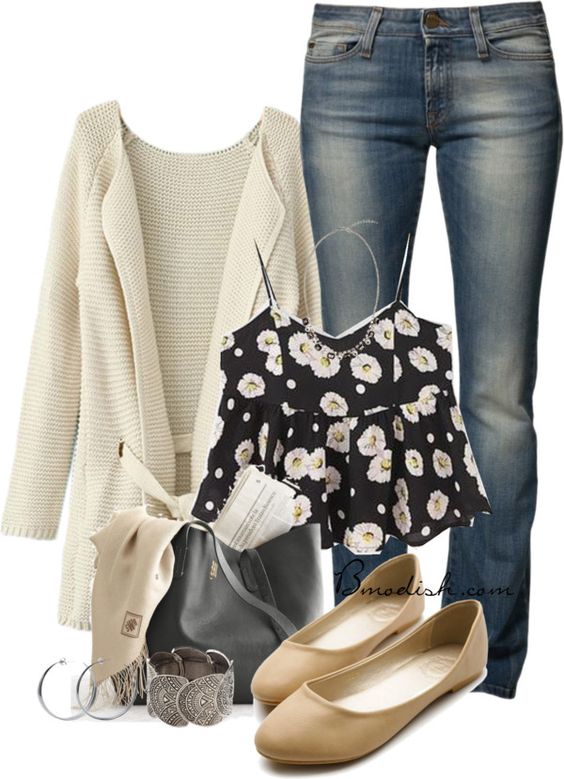 Straight leg jeans and a flowery crop top pair well with a long sweater and flats. Crop tops might be a frightening idea, but the sweater will cover some skin while bringing the whole outfit together.
12. Flirty Spring Dress Combinations for Women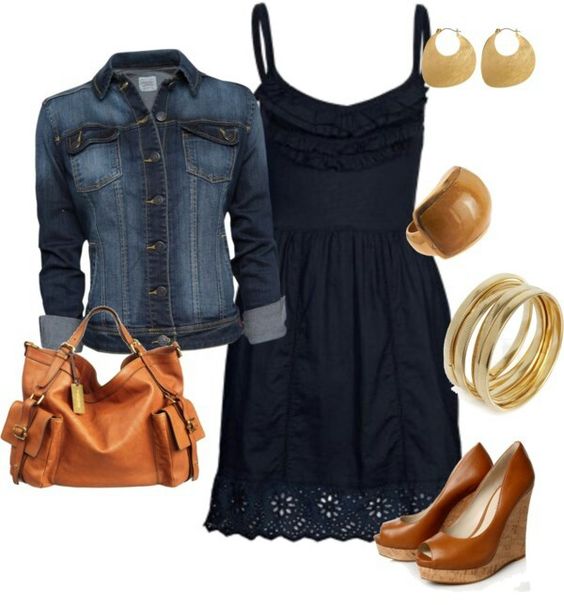 Dresses are perfect for the spring. A pair of wedge peep toes and a matching purse will show off your passion for style. Add a denim jacket to pull the look together. This is another reason to own a denim jacket.
13. Maxi Dress- Cute Spring Outfit Ideas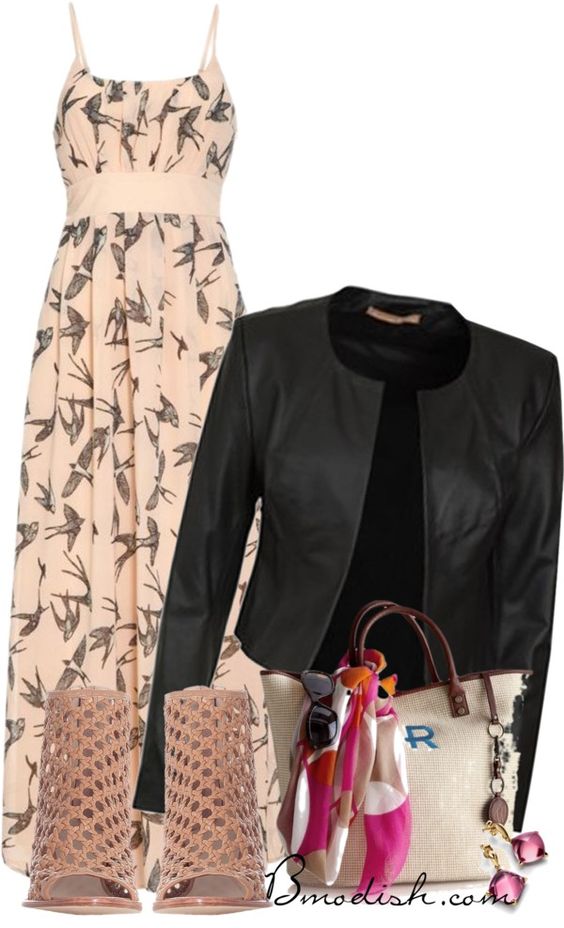 Jean jackets are great, but so are leather jackets. Pull a leather jacket on over a floral maxi dress to give your spring look a little edge. This sweet meets biker look will be a spring favorite.
14. Stylish Casual Outfit Ideas for Spring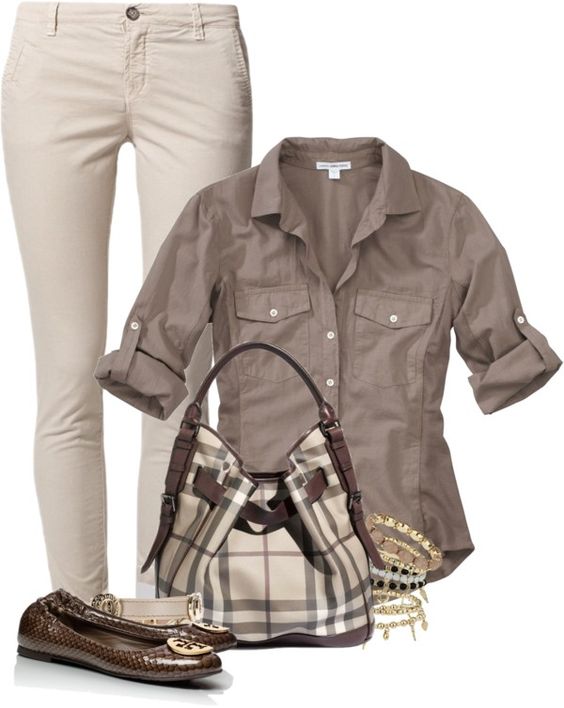 A casual style can be more than just a go-to look. This combination makes color matching look easy, and it should be. Give your style a boost with some fun bangle bracelets.
15. Cute Spring Outfit Combinations for School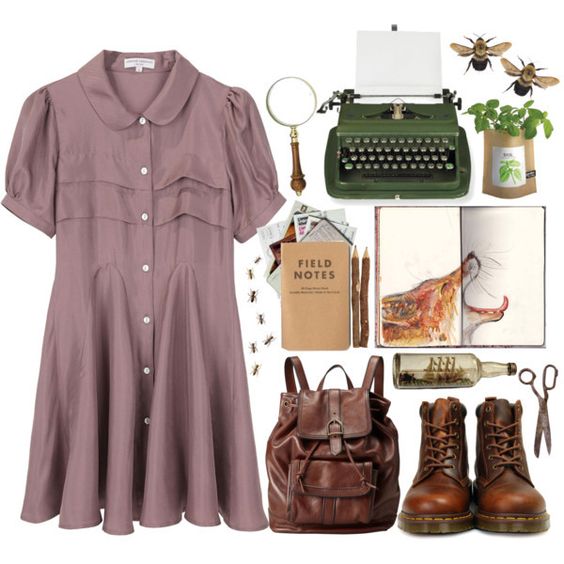 If you are spending your spring in the classroom, bring the outdoors to you. Skip the bugs and pair a collared dress with boots and a matching backpack purse.