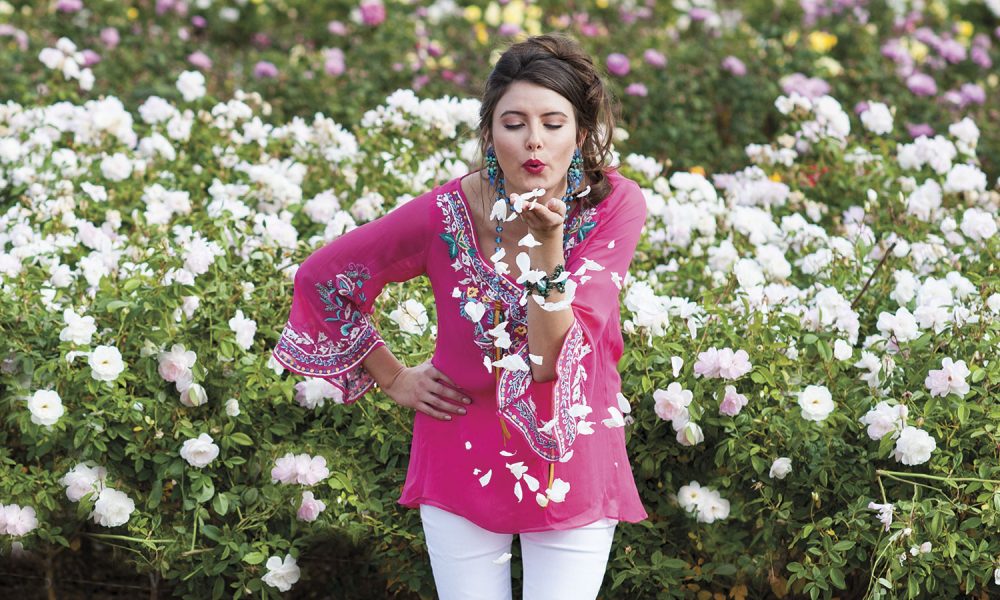 Spring is the season of renewal and rebirth. It's the season of blooming flowers, when skies start to clear and harsh winter weather makes way for bright sunshine. Traditionally, springtime is thought of as one of the most cheerful times of year. It's the time when the world emerges
As spring approaches, your winter wardrobe can start to look a bit dark and depressing. When the weather is cold, most women tend to wear darker colors that complement the grayness of the world outside. Don't let the dreariness of your winter wardrobe ruin your springtime vibe. Brighten your style for spring to boost your own mood and revitalize your wardrobe at the same time.
1. Get Shimmery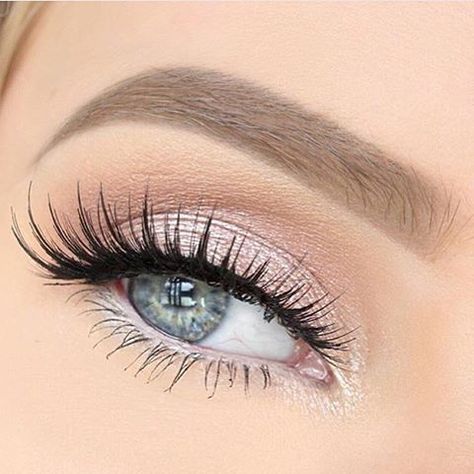 Ditch your matte beauty products this spring in favor of ones with a shimmery finish instead. Using products with a shimmery finish brightens up your makeup and helps you look happier and more alert. Try switching out your everyday neutral matte eyeshadow for a light, shimmery color. Try a muted shade of pink to add warmth to your look. Instead of just swiping your highlighter over your cheekbones, apply it to the inner corners of your eyes and sweep it underneath your brows to enhance your glow.
Use shimmery makeup wisely. You want to brighten your makeup without looking shiny or artificial. Have fun with your shimmer, but don't overdo it. Always overly sparkly products that include visible chunks of glitter and go for products with a subtle, finely-milled shimmery formula instead.
2. Warm Up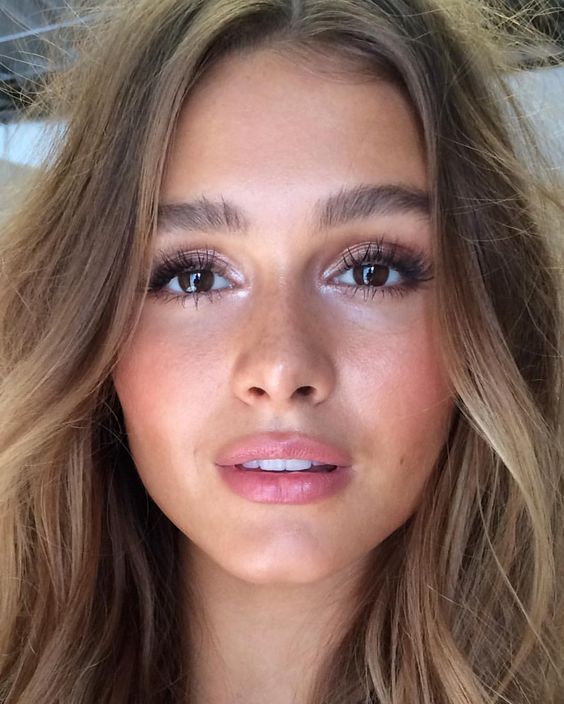 During the winter, most women are much paler than usual. Since you spend most of the winter bundled up in sweaters and jackets that keep your skin covered, it's hard to maintain your natural glow during this time of year. Even some women who regularly self-tan choose to forgo their tanning lotion or salon visits for the season. After all, what's the point of spending time and money on a tan when no one will be able to see it?
Warming up your skin tone can instantly brighten your looks, no matter what you wear. Go pick up a bottle of self-tanning lotion if you've stalled out on your tanning routine during the winter. If self-tanning isn't your thing, use a large kabuki brush to sweep bronzer over your shoulders and across your chest at the end of your makeup routine. Be sure to blend the bronzer well to make sure you end up with a subtle glow, not an uneven skin tone.
3. Add a Pop of Color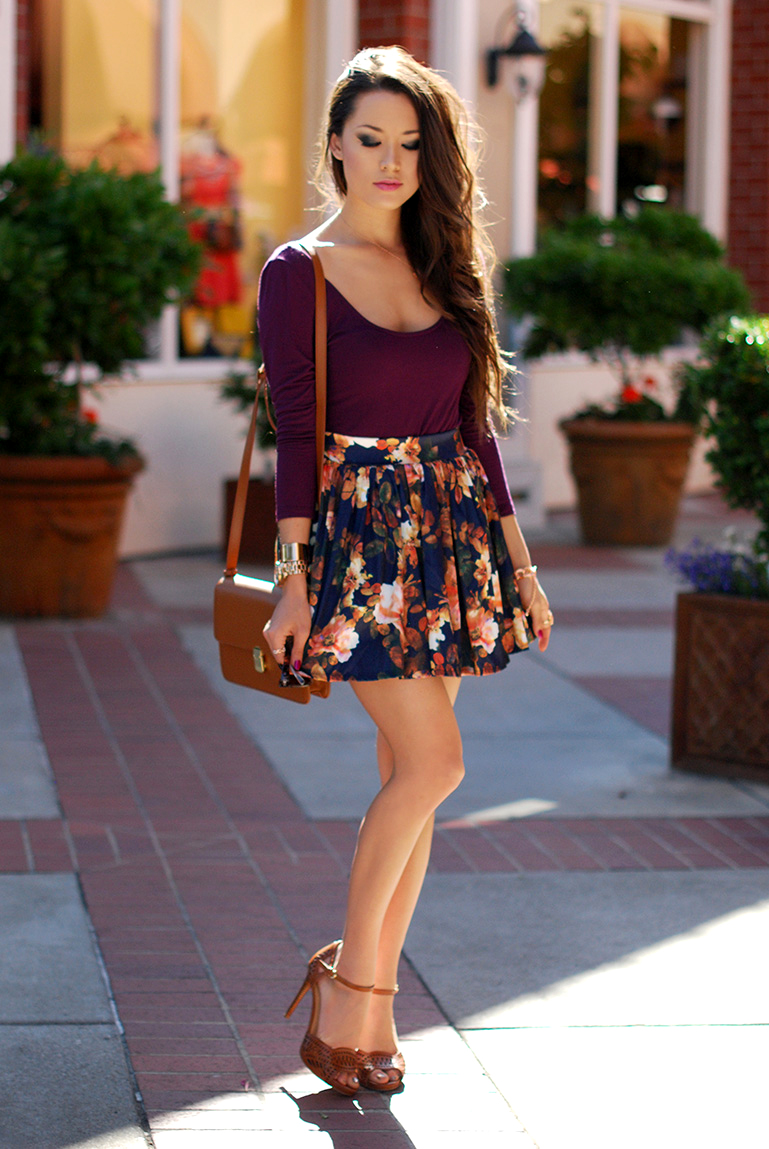 You don't have to wear the entire rainbow to keep your spring style bright. The thought of developing a more colorful wardrobe can be overwhelming, especially if you're not someone who likes to take fashion risks or draw attention to yourself. Plus, an overly colorful outfit can end up looking overcrowded.
It's surprising how much of a difference a single pop of color can make in your look. Adding a colorful statement–like bright pink lipstick or a turquoise scarf–instantly brightens any look without forcing you too far out of your comfort zone.
4. Get Creative with Floral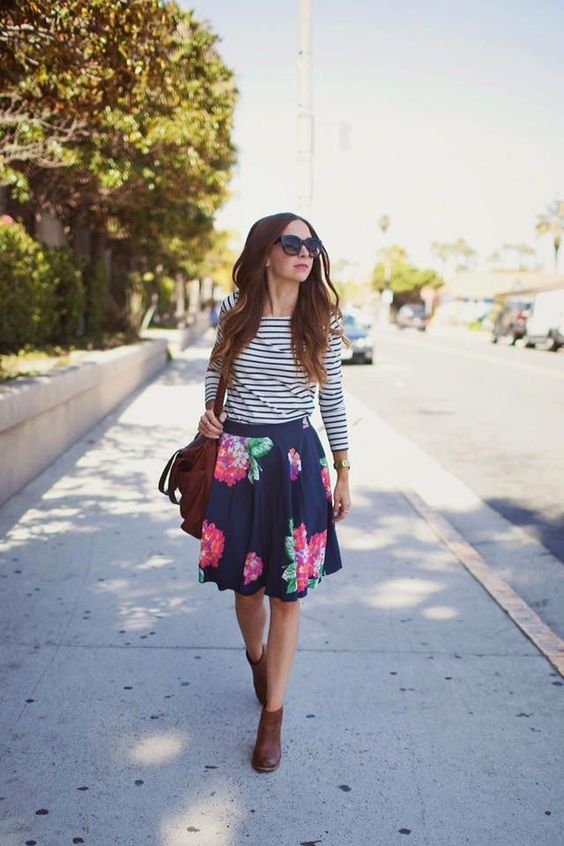 Floral patterns are pretty, feminine, and cheerful. Rocking a floral print can instantly brighten up any look. However, due to the long-term popularity of this print, many women are hesitant to embrace floral pieces for fear of creating outfits that look uninteresting or overdone.
It is possible to wear floral without looking basic. One way to make your floral print stand out is to pair it with another pattern. While wearing multiple patterned pieces at one time can look overcrowded, adding a second pattern to your look downplays your floral print and adds interest and uniqueness to your outfit. Avoid pairing floral with another colorful or complicated pattern. Keep it simple with geometric patterns in neutral colors. Try wearing a bright floral skirt over a striped tee for a whimsical, feminine finish.
5. Take Advantage of Accessories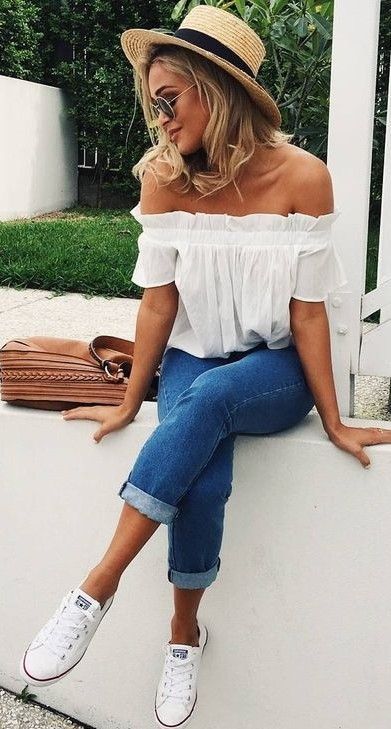 Adding the right accessories to your look can transform your style from dreary to cheerful in an instant. Plus, stocking up on springtime accessories can be a lot of fun.
Colorful scarves are a spring accessory must-have. Go for light fashion scarves in bright colors or patterns and pair them with a go-to everyday outfit–think distressed jeans and a basic tee. Or, pair a wide-brimmed sun hat with a flowy mid-length skirt and a simple top for a breezy, carefree look that's perfect for the warming weather.
6. Lighten Up Your Makeup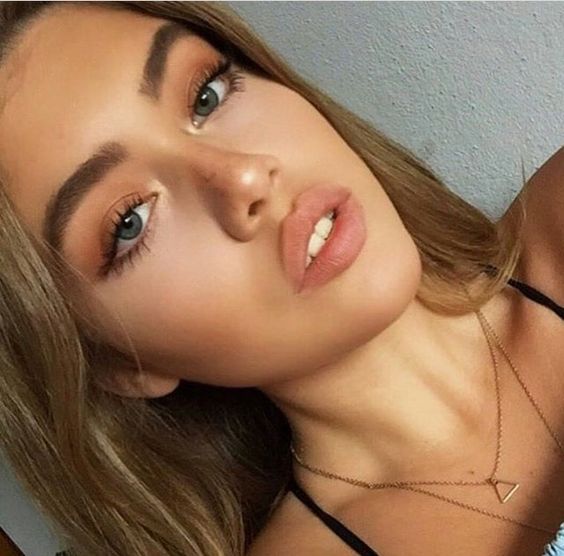 Many women get in the habit of wearing heavier makeup during the winter. Wearing black eyeliner, harsh contour, and bold eyeshadow matches the darker wintertime vibe and helps make up for any tan you've lost. Plus, you're much less likely to sweat off your makeup when it's cold outside.
Simply wearing less makeup can significantly brighten up your springtime style. Try out more natural looks on an everyday basis by using tinted moisturizer or BB cream in lieu of foundation. Also, nix the heavy contour in favor of bronzer that creates more subtle warmth. If you want to wear eye makeup, go for light, neutral eyeshadows and soft, smudged brown liner.
7. Don't Forget Your Gym Clothes

Spring is the most popular time of year to rock athleisure wear out in public. The weather is warm but not too hot, and it's the ideal season for tennis games, outdoor runs, and any number of other outdoor activities that are abandoned during the colder and hotter months of the year.
Show off your cheerful springtime spirit by brightening up your athletic wear wardrobe. Ditch your plain black leggings for a patterned pair instead. Or, give your plain white sneakers an upgrade and replace them with a pair of new shoes in your favorite color. No matter what time of year it is, wearing colorful, stylish athletic wear is fun, and it will likely inspire you to work out more too.
Embrace the beauty and joy of springtime with your own style. Wear more colorful clothes, rock bright pink lipstick, or splurge on a new shimmery bronzer. This spring, let the season of cheerfulness and rebirth inspire you to brighten your style and breathe new life into your looks.