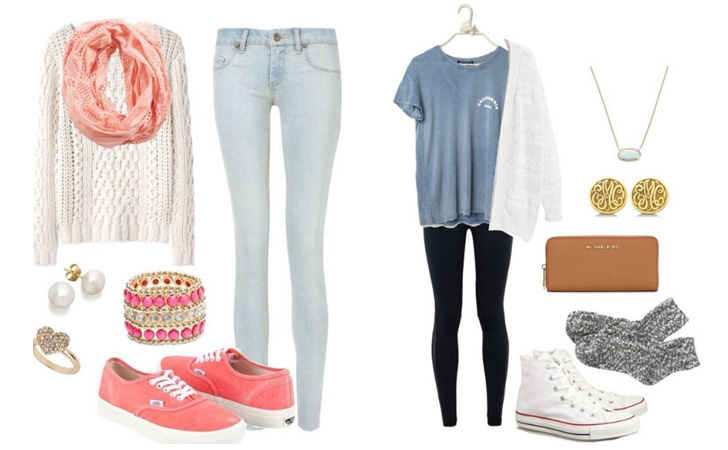 For many teenage girls, fashion is extremely important. As a teen girl progressing through adolescence, self-expression is key. Expressing yourself in your own unique way is vital for your own development. It helps you figure out who you want to be and how you want to present yourself to the world.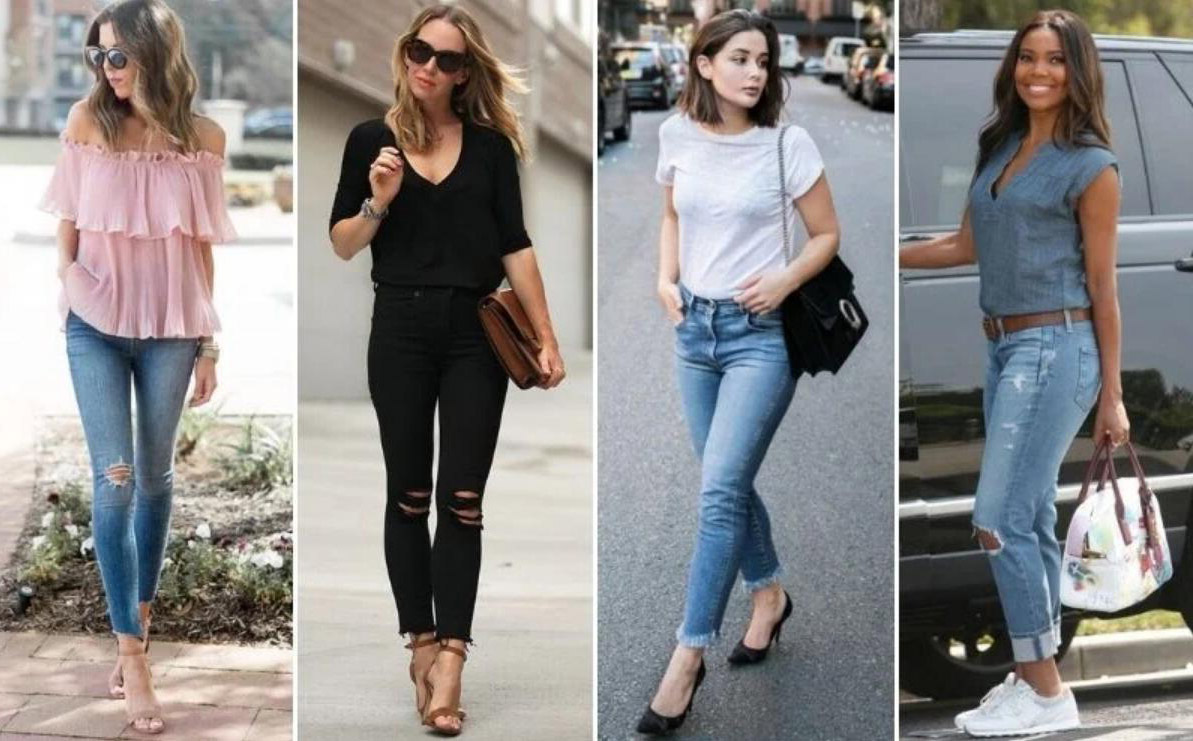 A great way to experiment with self-expression is to develop your own sense of fashion. The clothes you wear on a daily basis create your image and allow you to make your unique mark on the world and give other people a glimpse of who you really are. Putting together a gorgeous look every day can be difficult. However, outfit inspiration can be very effective at helping you learn what looks and pieces you like and what type of style you want to create for yourself.
Cute spring outfit ideas for teenager girls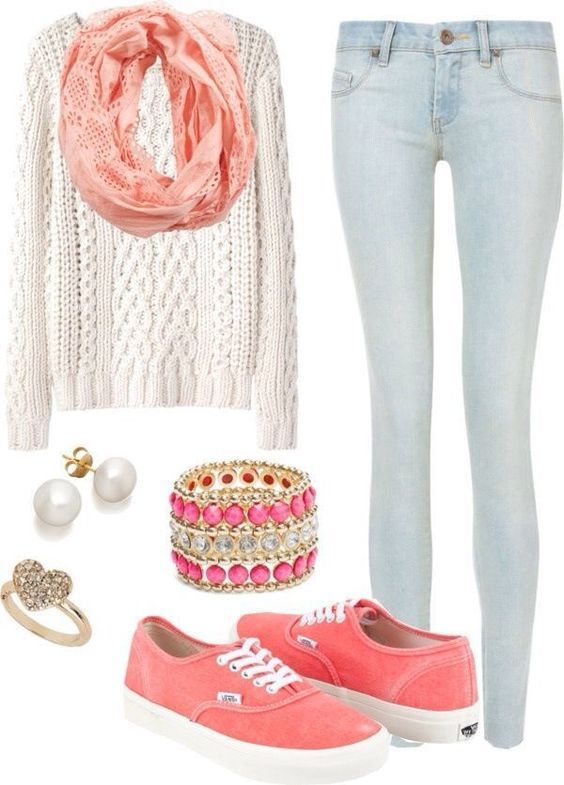 This simple winter look is both classy and feminine. Because it includes light colors like pale pink and light blue, the whole outfit gives off a girly vibe. Also, the jeweled accessories add extra femininity and class to the look. If you're looking for a basic, casual winter outfit, the look above is the perfect choice.
Cute winter outfit ideas for teens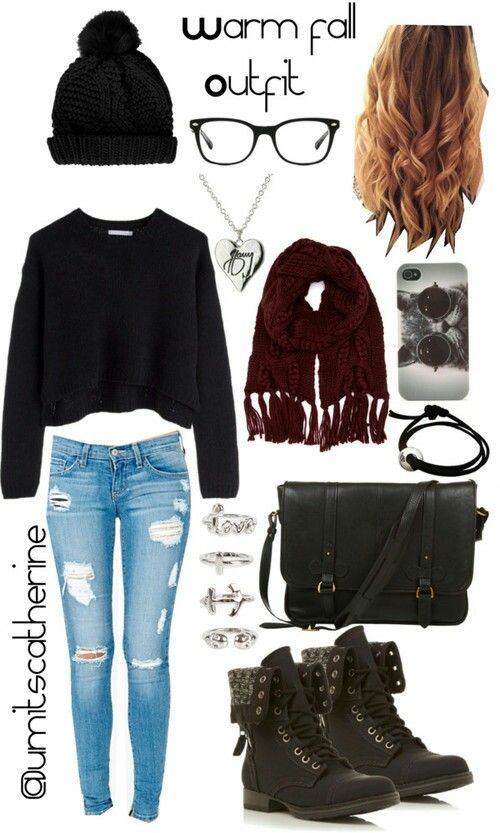 When the weather turns cooler and the season changes into autumn, it's important to adjust your wardrobe accordingly as well. Of course, you don't always have to wear thick sweaters during autumn. In fact, the season is a great month for fashion experimentation because you can try out a wide variety of looks that combine both warmer and cooler pieces. For example, the look above combines wintry pieces like a beanie and scarf with ripped jeans and short combat boots to create an edgy finish.
Cute outfits for girls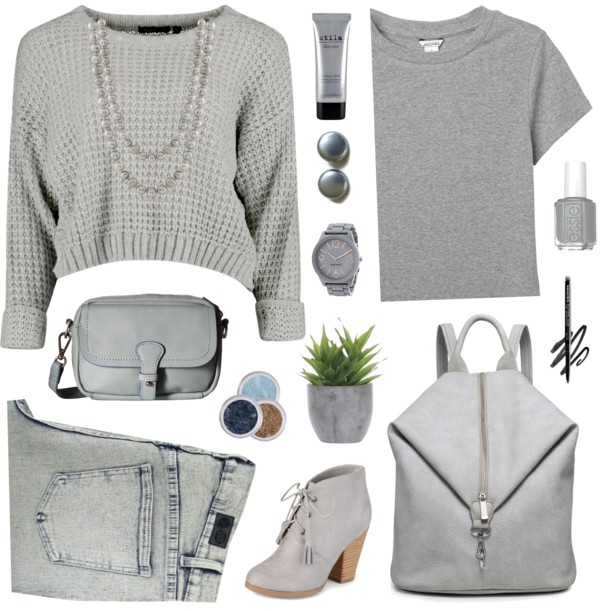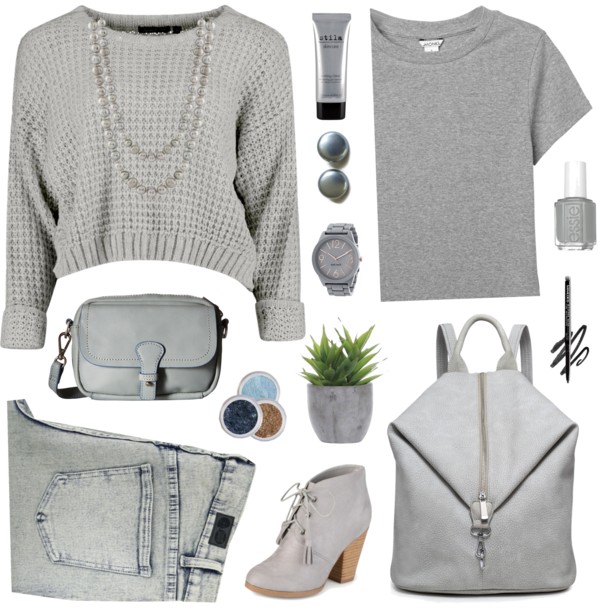 When you decide to wear monochrome, you need to be cautious. Monochrome looks can easily go wrong if you don't pull them off correctly. If you want to create a gorgeous monochrome outfit that looks neat and put together, make sure you include only pieces that are within one or two shades of one another.
Cute casual outfit ideas for school

When you have to go to school every day, putting together a new cute outfit for each day of the week can be difficult. Don't feel like you have to get dressed up every day. In fact, casual pieces like those in the outfit above can create cute, simple looks that give off a coveted carefree vibe.
What to wear – cute girls' outfit ideas for fall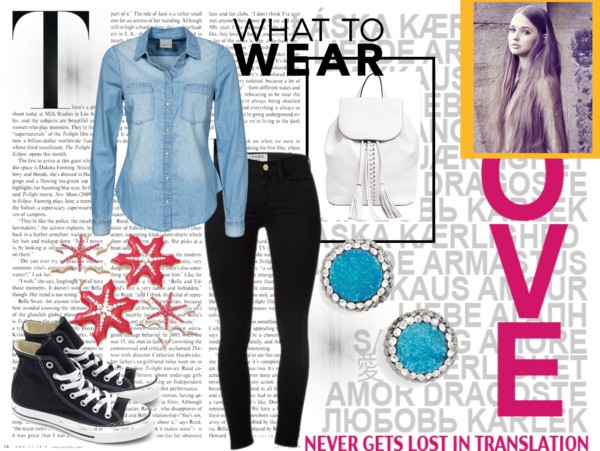 For school by ajmalina featuring a leather knapsack
If you want to try out a simple look, you can't go wrong with a cloth denim shirt. In fact, this classic piece works well with a wide variety of outfits. For example, pair it with black skinny jeans and sneakers like in the outfit above to create a perfect casual look. Add basic earrings for a feminine finish.
Back to school outfit ideas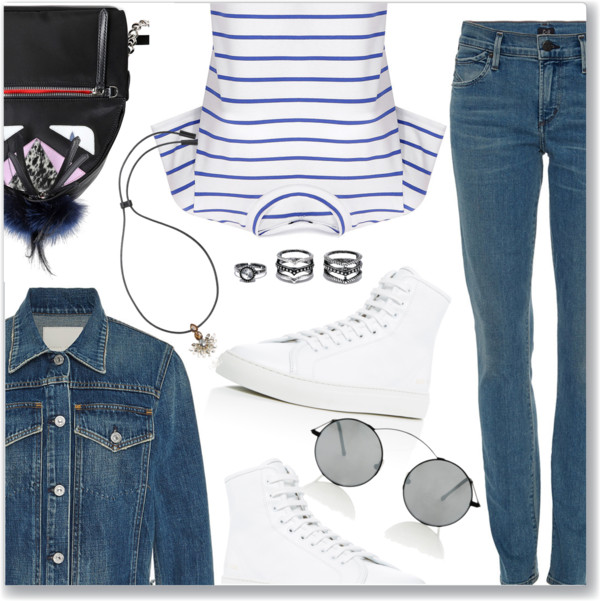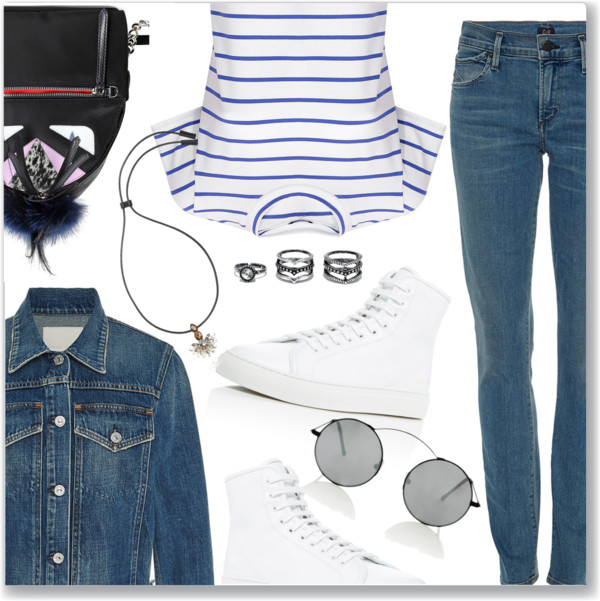 Back to school by dressedbyrose featuring a white t shirt
If you want to be fashionable, that doesn't mean that you have to abandon all of your t-shirts in your closet. In fact, there are many ways to dress up a plain t-shirt to make it trendy. For example, a great way to transform a t-shirt into a stylish look is to add a denim jacket or cardigan to tie your whole outfit together.
Cute outfit ideas for girls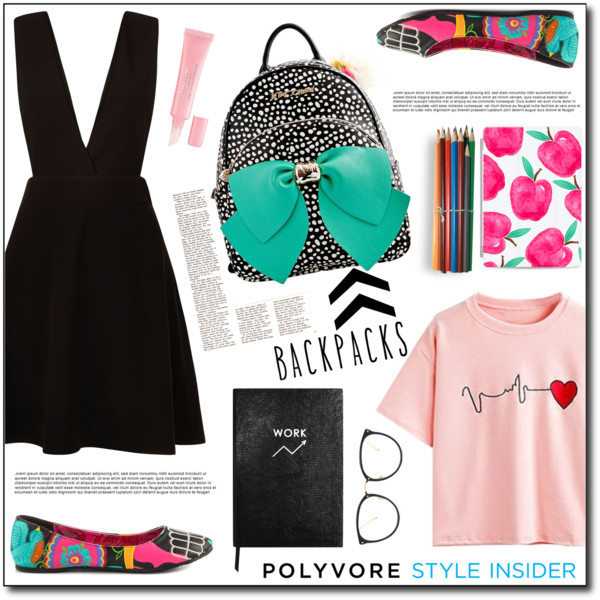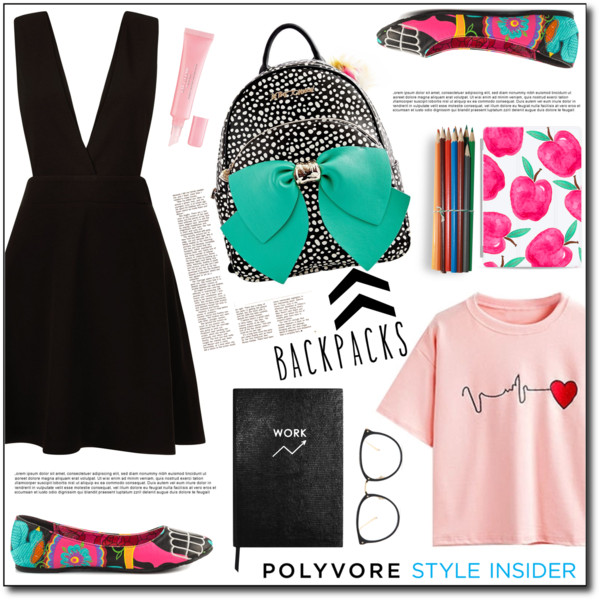 Rule School: Cool Backpacks by dorinela-hamamci featuring cotton shirts
When you want to develop your own style, try adding bright, unique pieces to your collection of basics to spice up your wardrobe as a whole.
Classic back to school outfit ideas for girls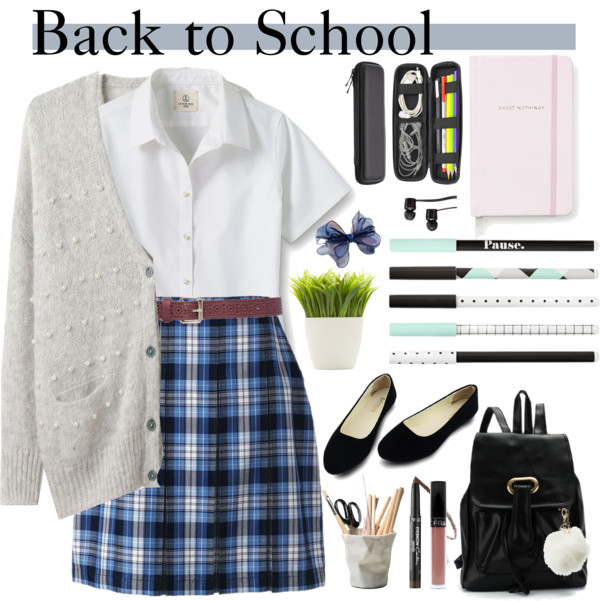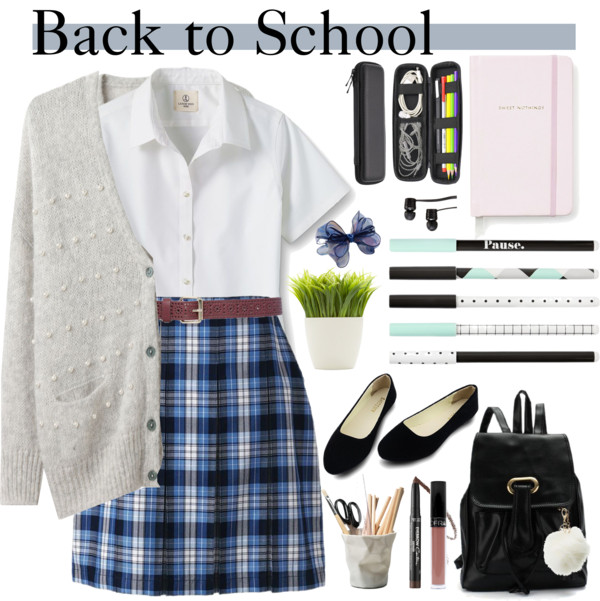 Back to school style by mlka featuring a fountain pen
When you go to school, put a twist on your style by playing up the studious aesthetic with a plaid skirt and cardigan like in the look above.
Casual cute outfits for middle school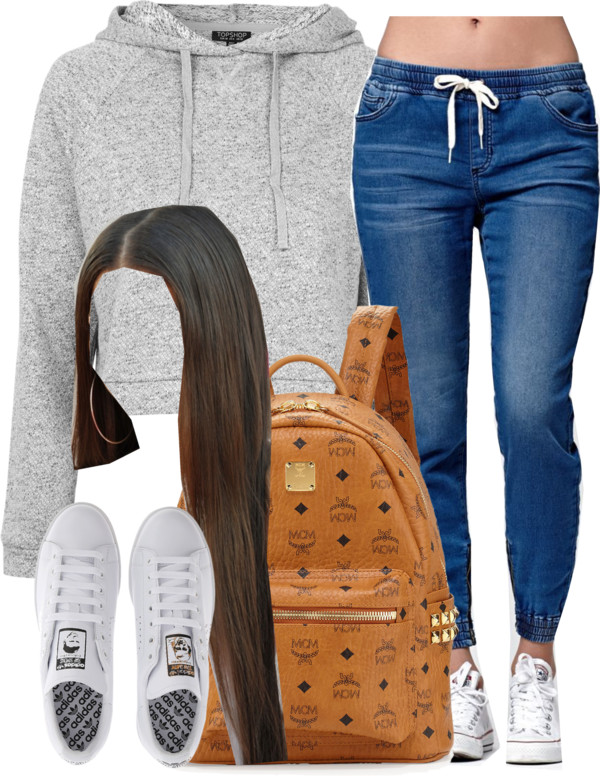 School ?? by trillest-queen featuring blue jeans
You can't go wrong with jeans and a sweatshirt; this look is both comfortable and casually trendy. It's the perfect combination for any lazy day.
Easy Back to school outfit ideas for girls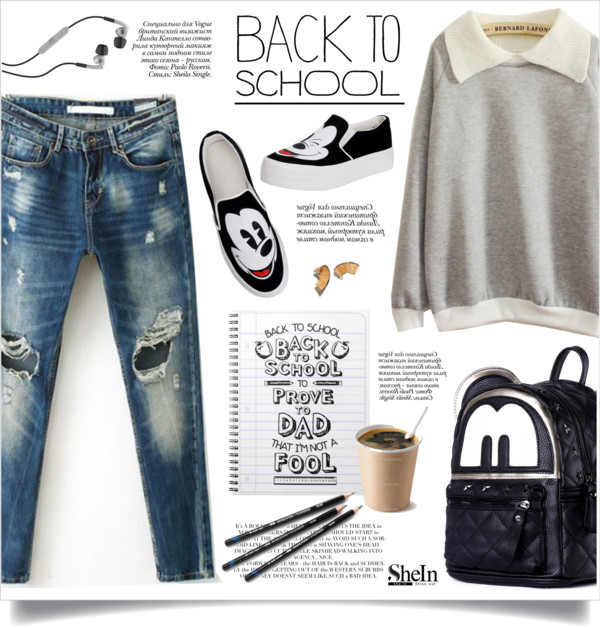 Back to school by yexyka featuring sketching pencils
Distressed jeans play up any look. Pair them with a sweatshirt like in the look above to create a casual finish with a simple vibe.
Elegant back to school outfits for girls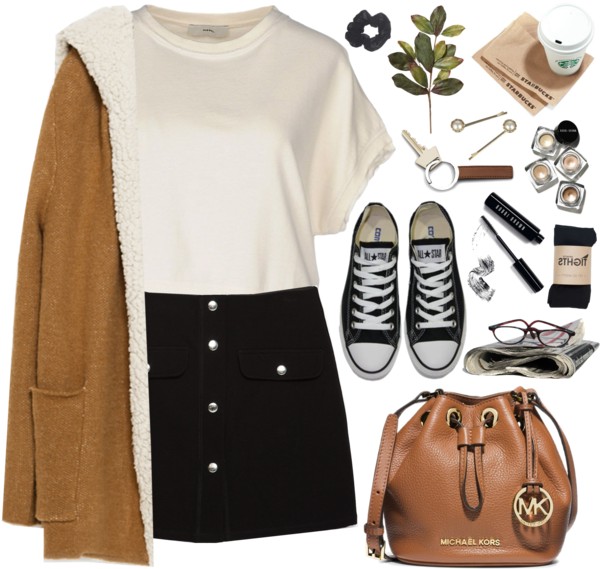 2075. School by chocolatepumma featuring black shoes
No matter what kind of style you have, you can't go wrong with a short denim skirt. In fact, this essential piece fits in with almost any look to give it a more fashion-forward vibe.
cute back to school outfits for high school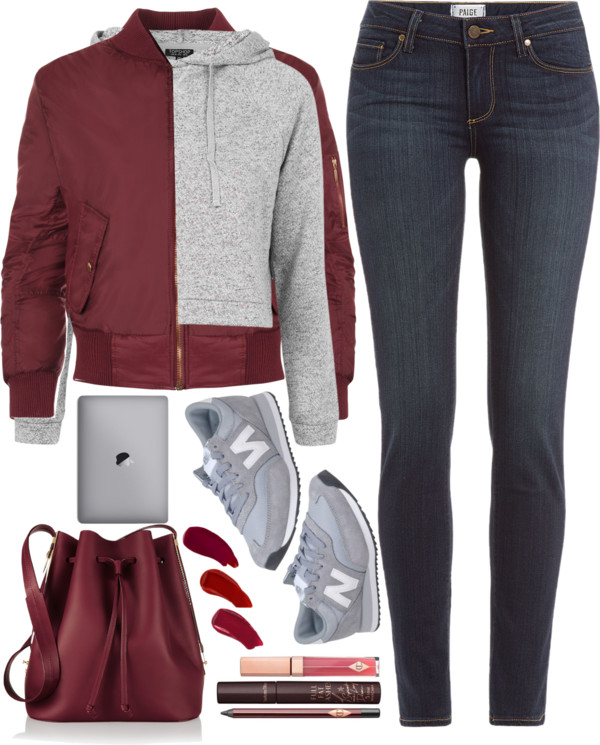 back to school by ecem1 featuring grey flat shoes
Pairing complementary colors is key when you put together a new look. For example, the red, gray, and black shades in the outfit above pair together perfectly. The colors combine to produce a neat, put-together finish.
Summer outfit ideas for teen girls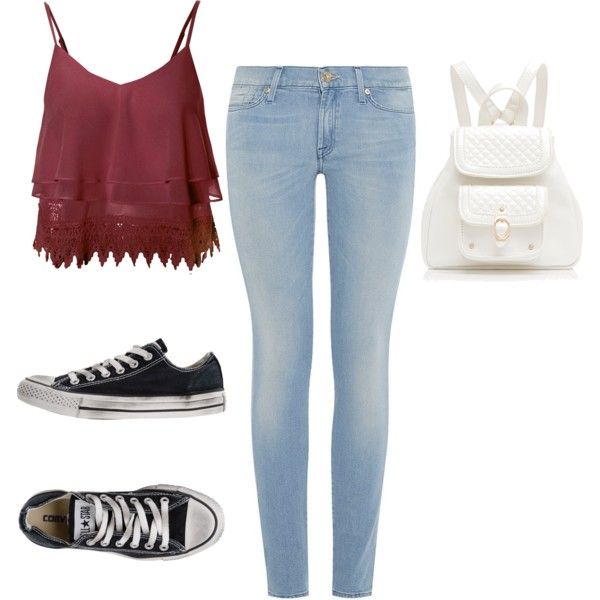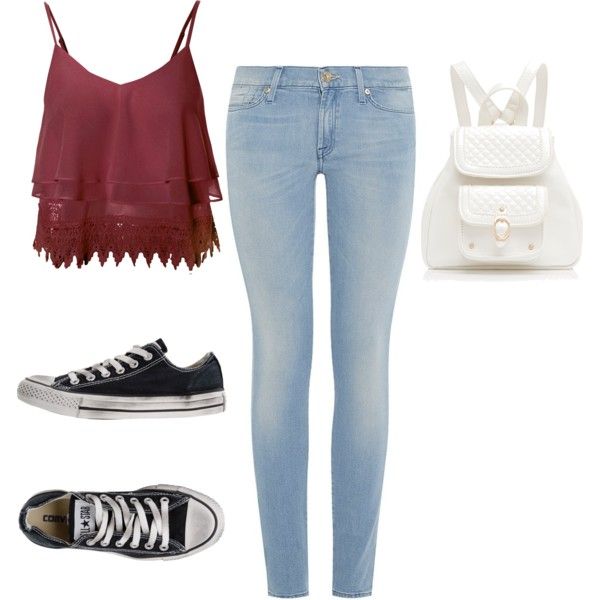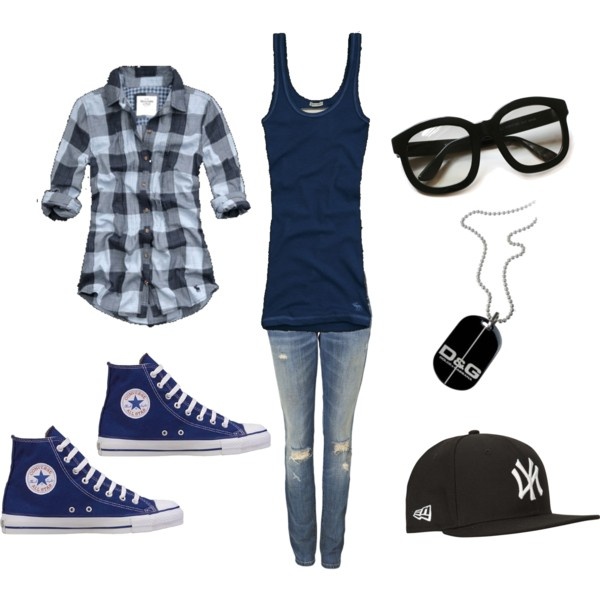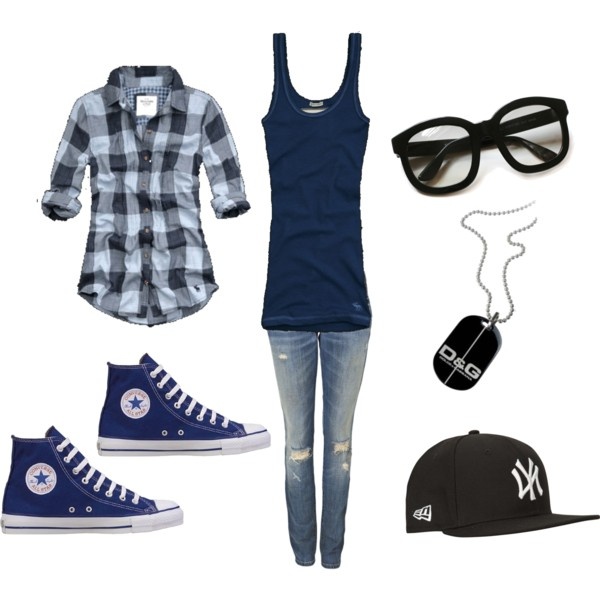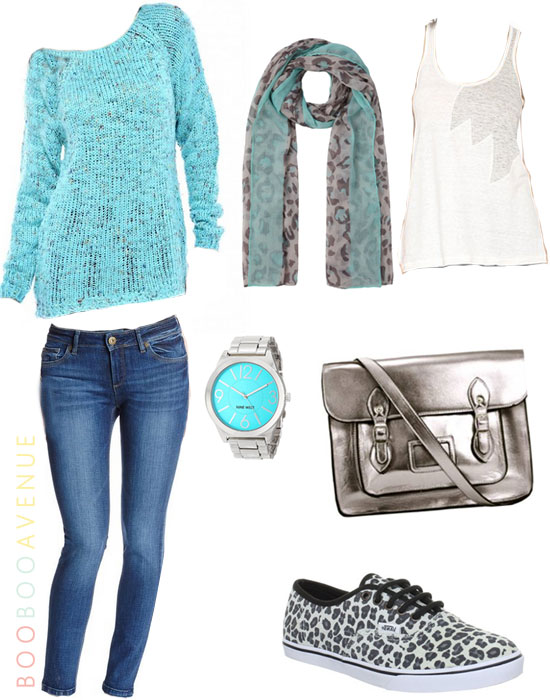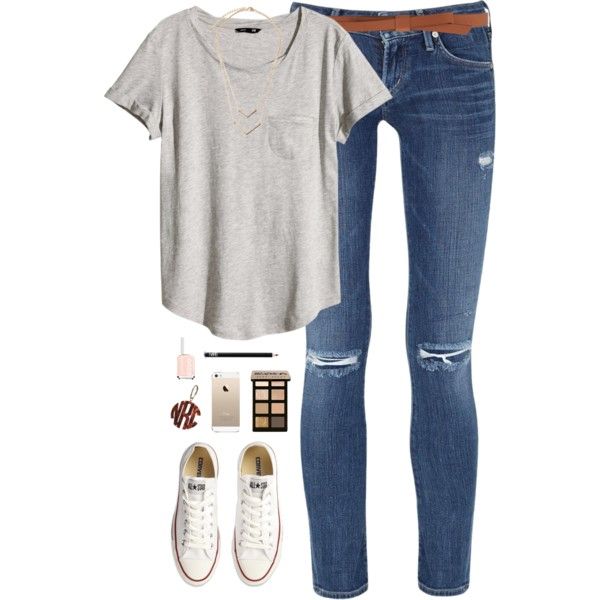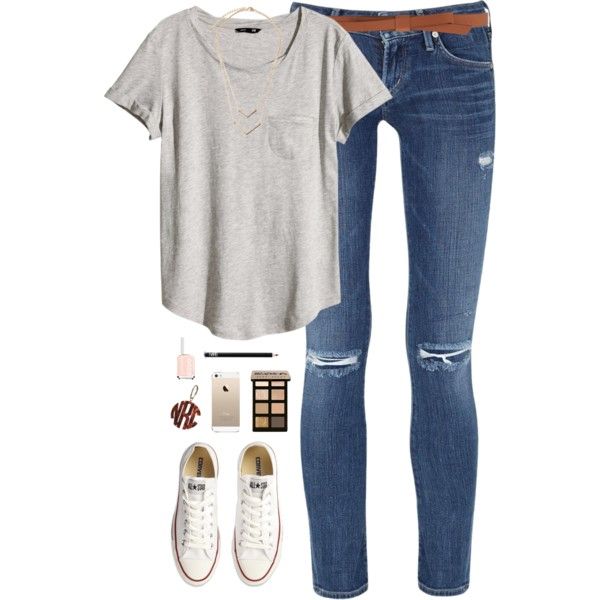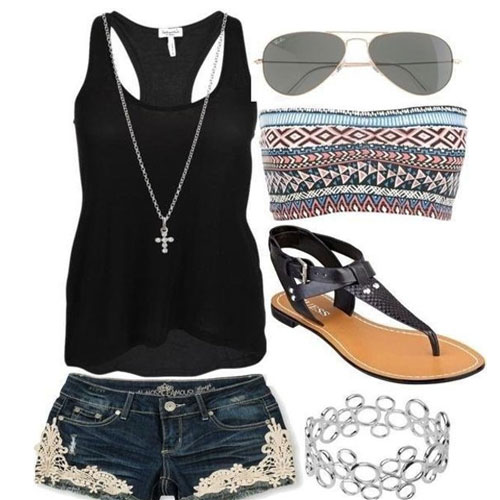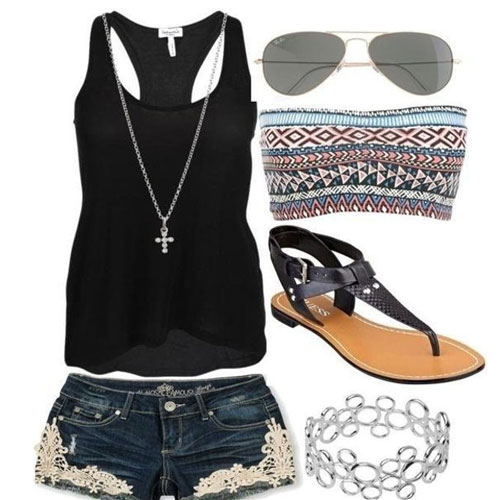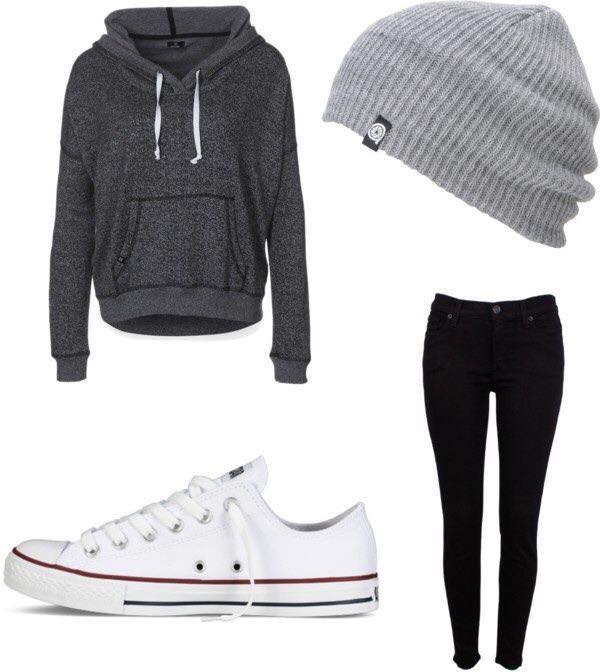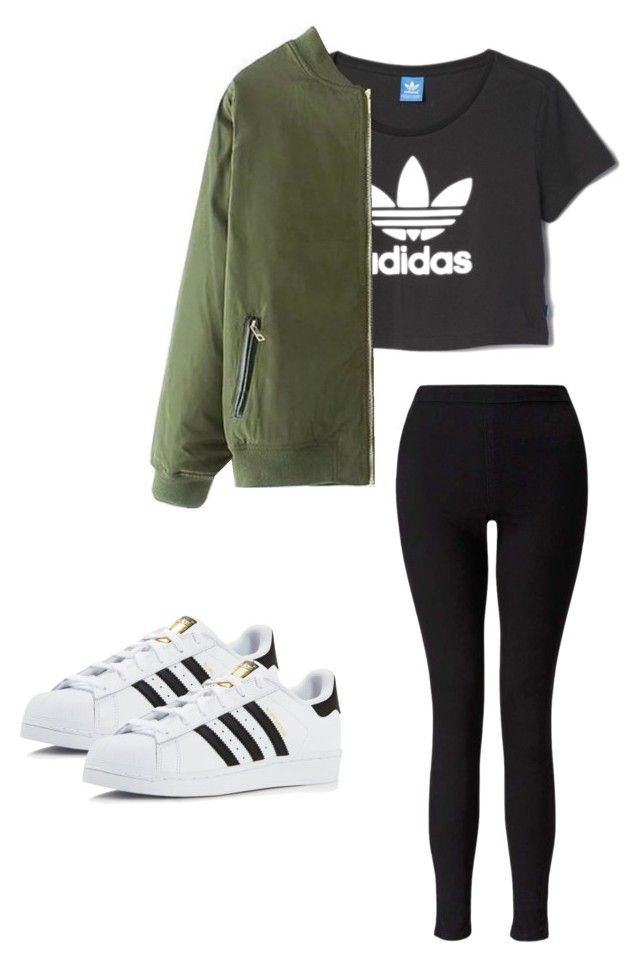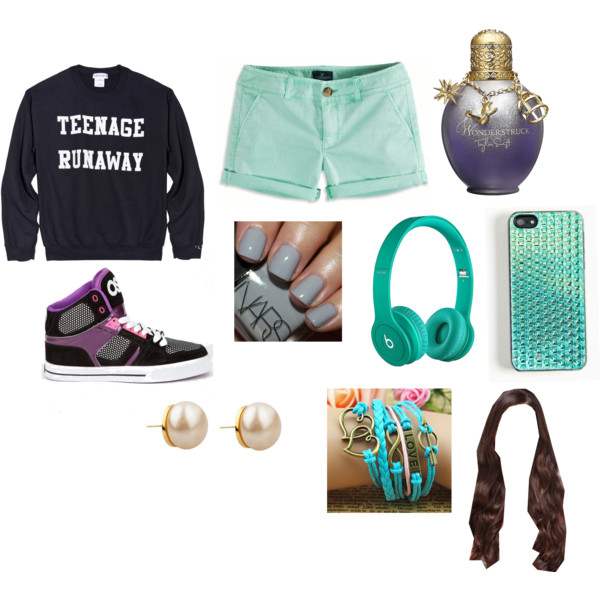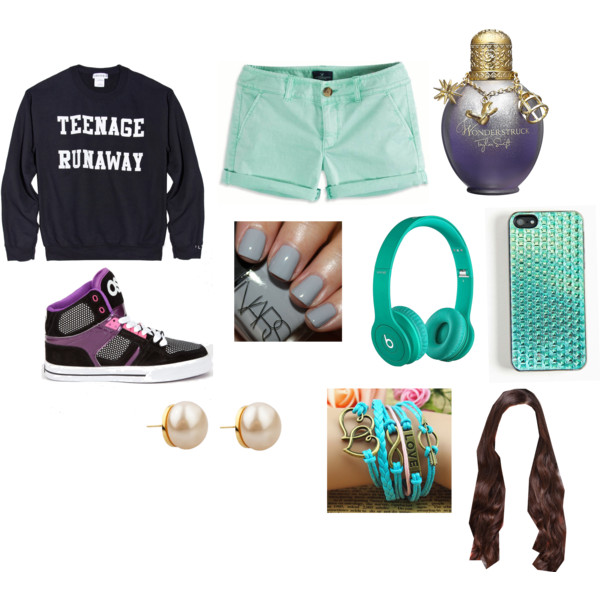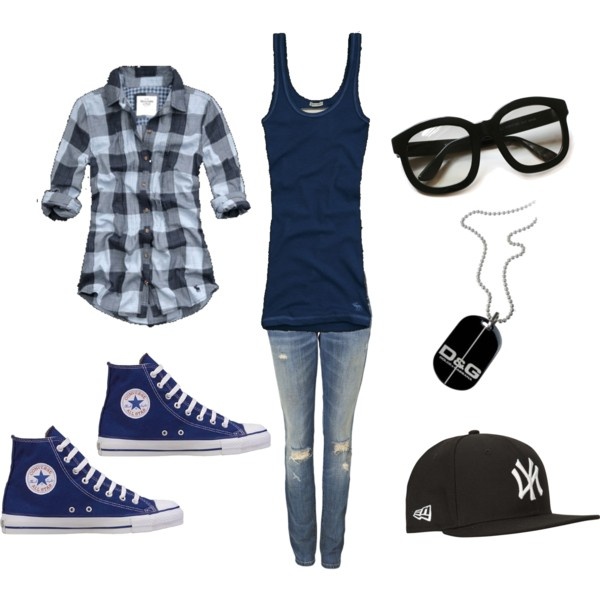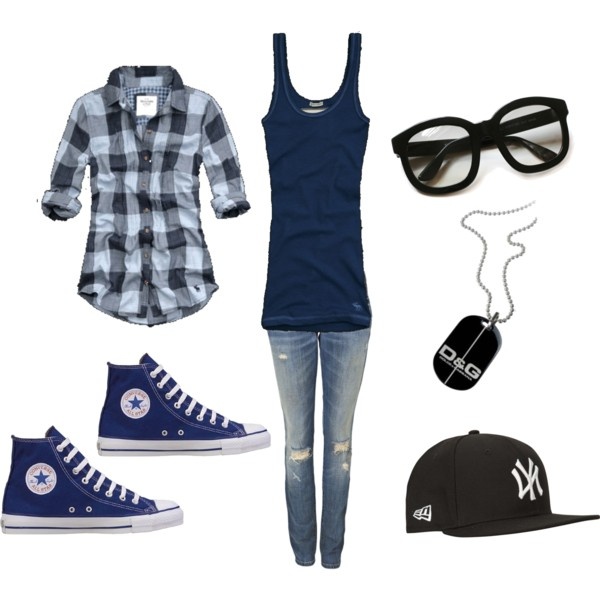 Winter outfit ideas for teenagers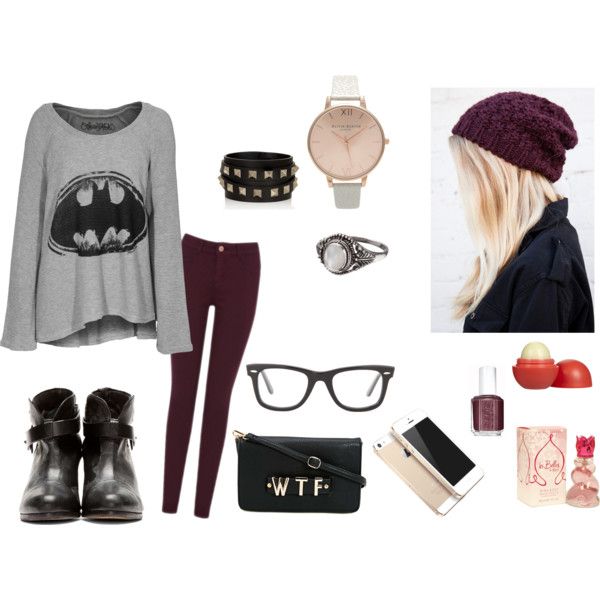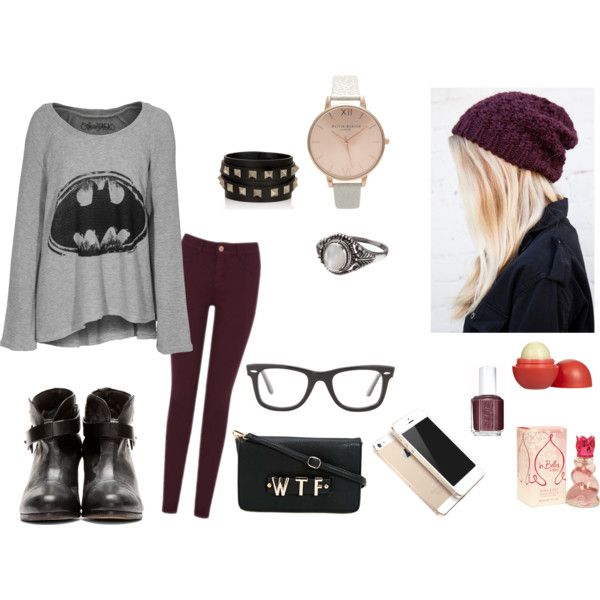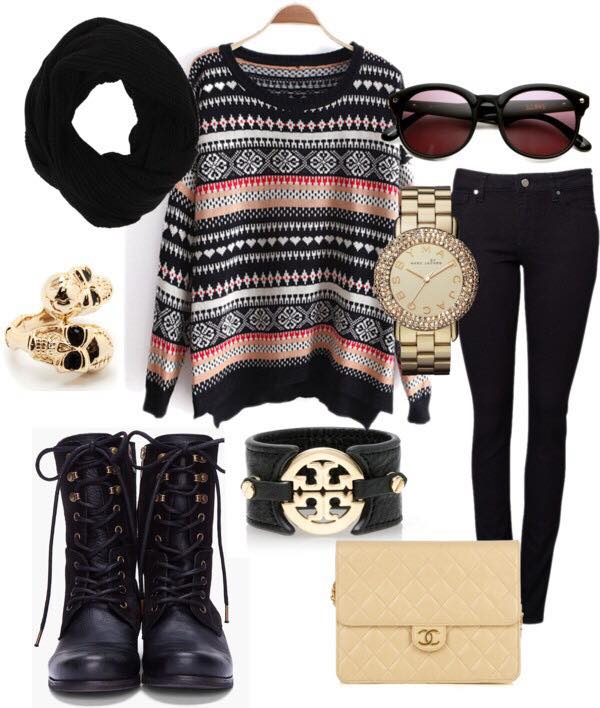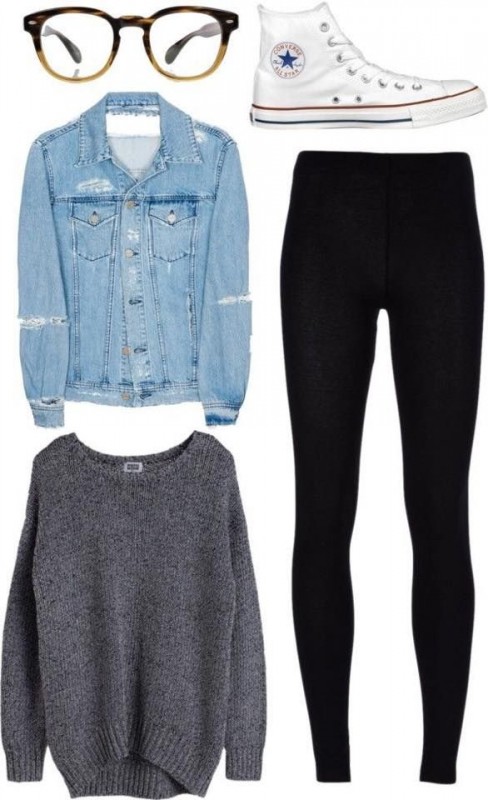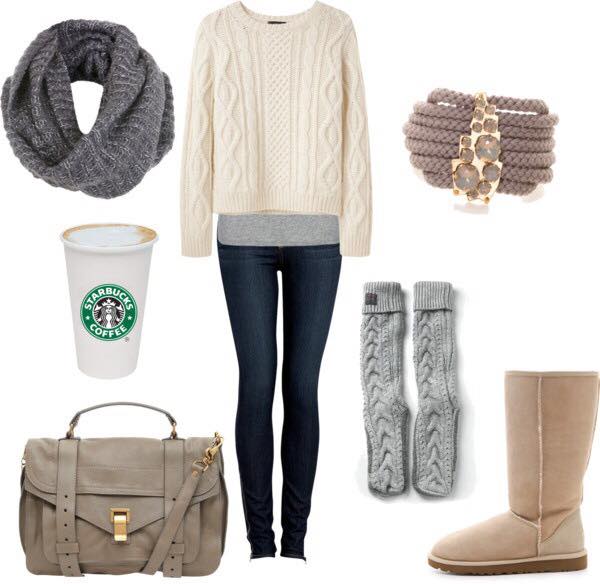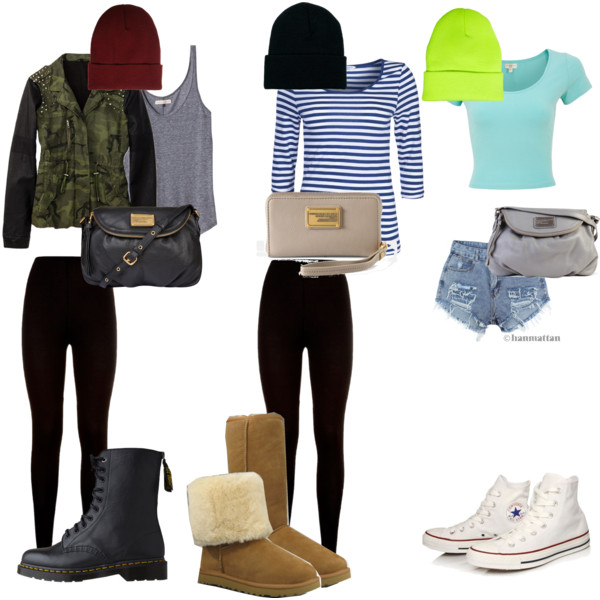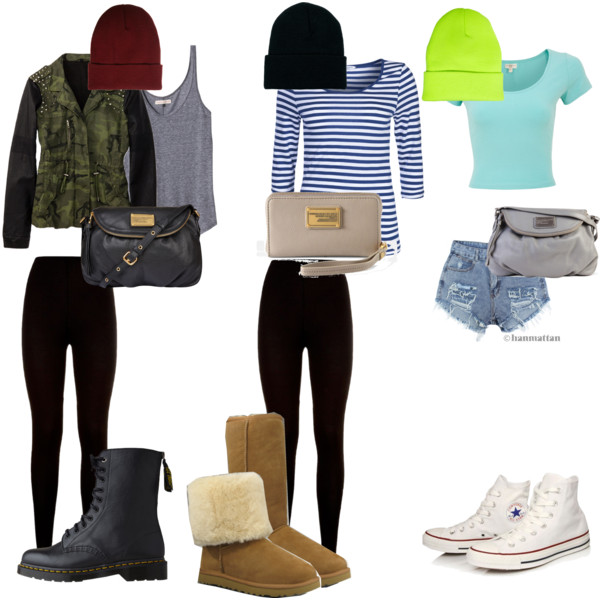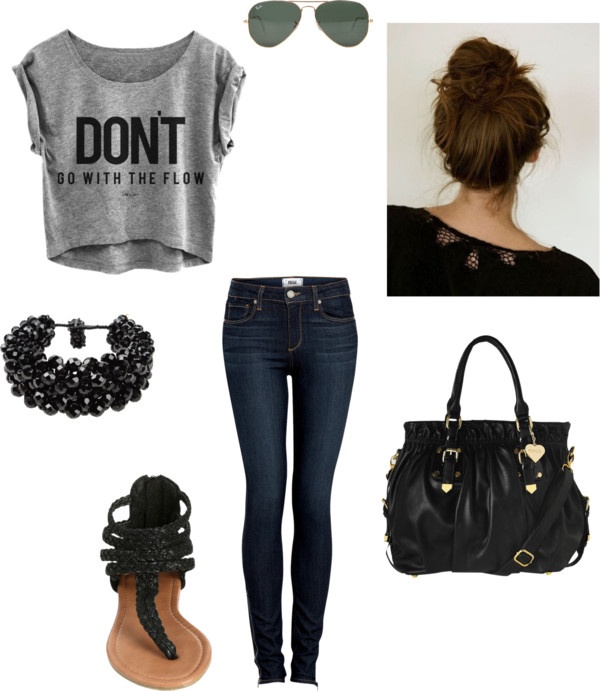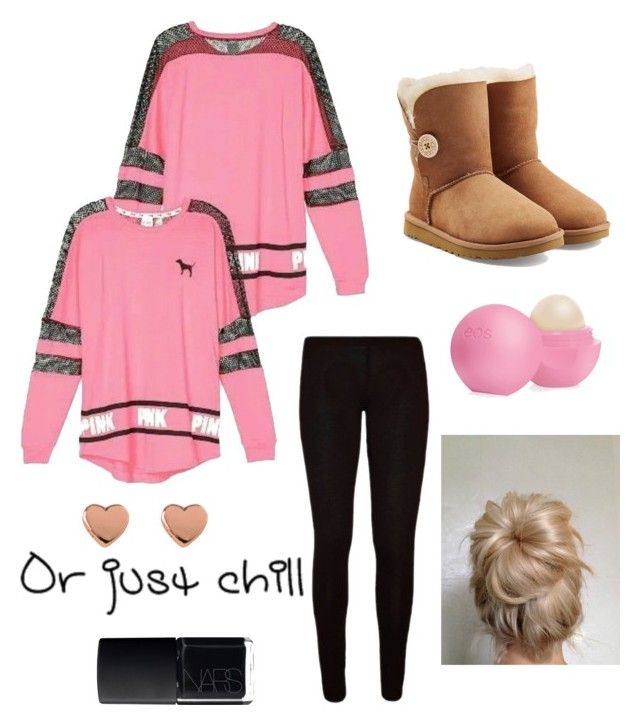 Cute Outfit Ideas for School