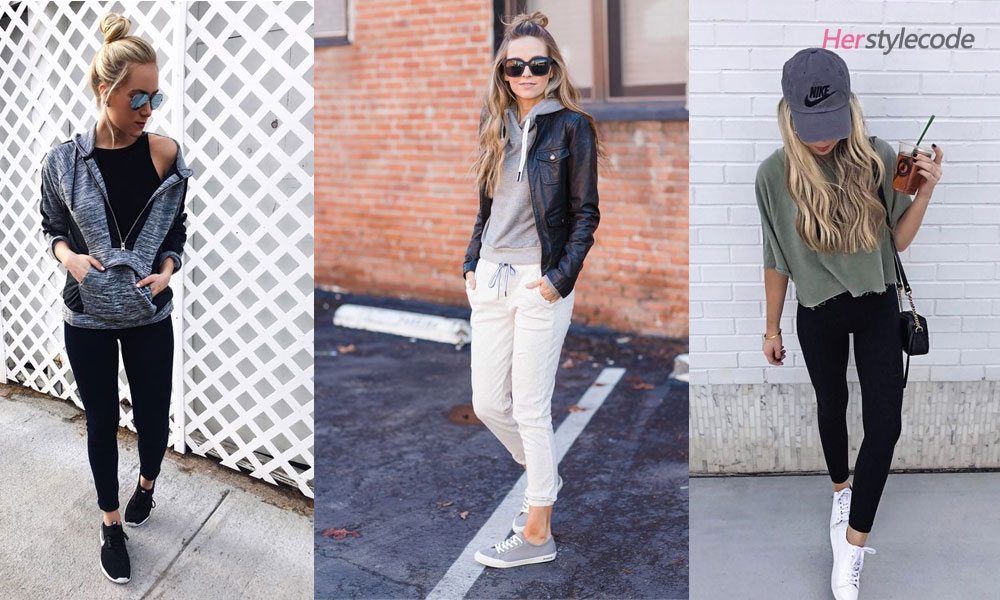 Popularized by celebs and style icons–including models Kendall Jenner and Gigi Hadid, song artist legend Beyoncé, singer/songwriter Rihanna, and many more–the sporty chic look is a casual street style that combines sporty and city-chic elements together in one outfit. This unusual combination of pieces creates looks that are comfortable, modern, and effortlessly trendy.
Despite the many appeals of sporty chic fashion, many women hesitate to dive headfirst into this trend. No matter how simple they might seem, sporty outfits that look stylish and put-together can be a challenge. Nikes and a baseball cap look effortlessly trendy on Kendall Jenner out shopping in LA. However, when you try the same look yourself you run the risk of looking sloppy, frumpy, or like you're getting all your style inspiration from a sideline full of soccer moms. That doesn't mean you have to leave the sporty chic aesthetic to the celebs. Learn how to rock the sporty look yourself to take advantage of this comfortable, versatile, and trendy style.
1. Rock Joggers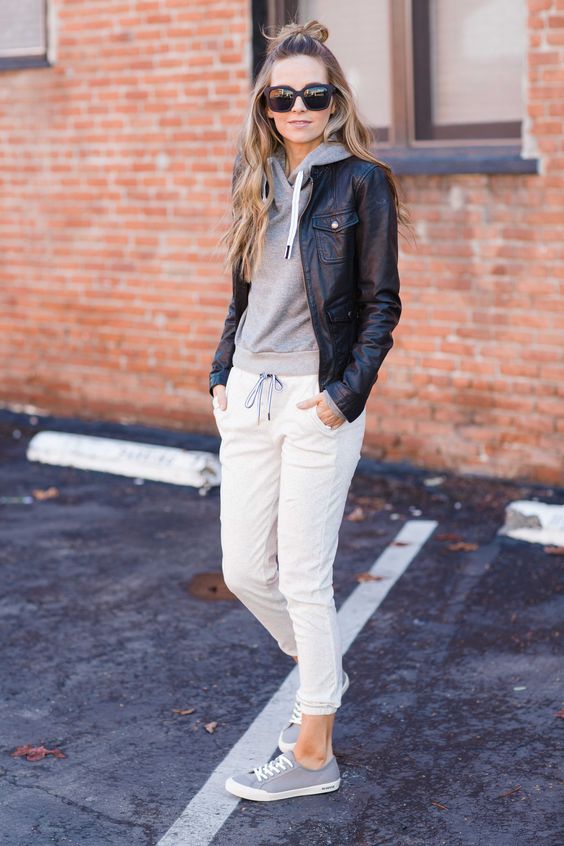 Wearing joggers outside of the gym or the comfort of your own home is a major fashion risk that few style-conscious women are willing to take. That being said, joggers are a popular component of many classic sporty chic looks. So what's the trick to styling your joggers to fit into a trendy outfit that looks chic, not lazy?
Fit and cut are both key when it comes to rocking joggers on the street without looking like you just forgot to change out of your pajamas that morning. Your joggers don't have to be skin-tight, but they shouldn't be extremely baggy. Try to find a pair that have a snug fit around your upper thighs and backside and taper down more loosely around the lower part of your legs. Also, avoid joggers with flared or straight legs, as these style look awkward with most footwear and tend to set your whole look off-balance. Instead, go for skinny joggers with cropped legs that fit tightly around your ankles. Pair them with classic sneakers for a balanced finish.
2. Style a Sweatshirt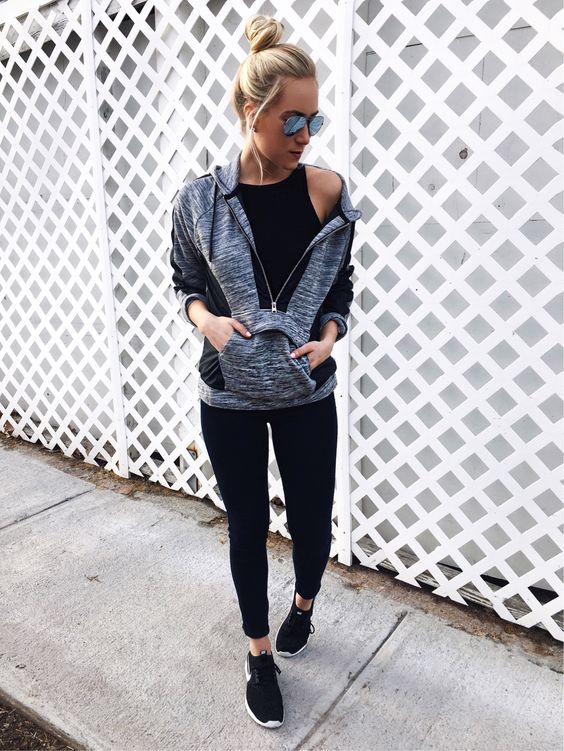 When the weather gets cold, add a sweatshirt to stay warm in your sporty outfit. If you wear it right, a sweatshirt can actually add to the sexiness of your outfit instead of making you look like a shapeless blob.
Rock a form-fitting zip-up hoodie with joggings and classic sneakers for a streamlined, put-together look. Or, pair a loose, cropped sweatshirt with skin-tight leggings to stay cozy while still accentuating your figure.
3. Sport Sneakers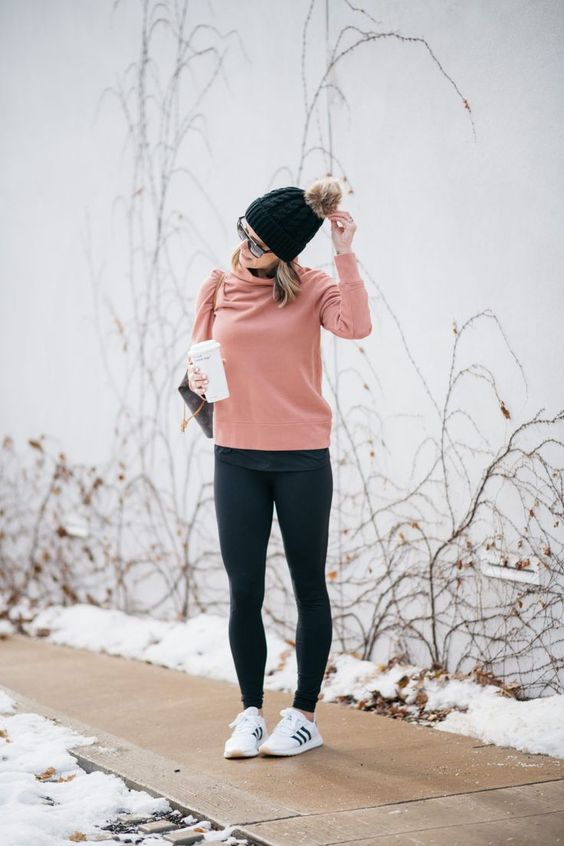 Sneakers are a must-have element in every sporty chic look. These shoes can complete the athletic vibe of your look and add a trendy finish to it at the same time.
You can't go wrong with plain white sneakers. They match almost everything and give your sporty look a classic finish. If you want to branch out, look into other colors and styles. Go for low-top sneakers for a traditional athleisure look, or try high-tops if you want to give your outfit an edgy-chic vibe. Avoid obvious running shoes unless you actually plan on fitting in a cardio workout. It's tough to make running shoes look trendy, and this athletic footwear tends to stick out like a sore thumb and ruin the chic finish of your look.
4. Get a Go-To Tee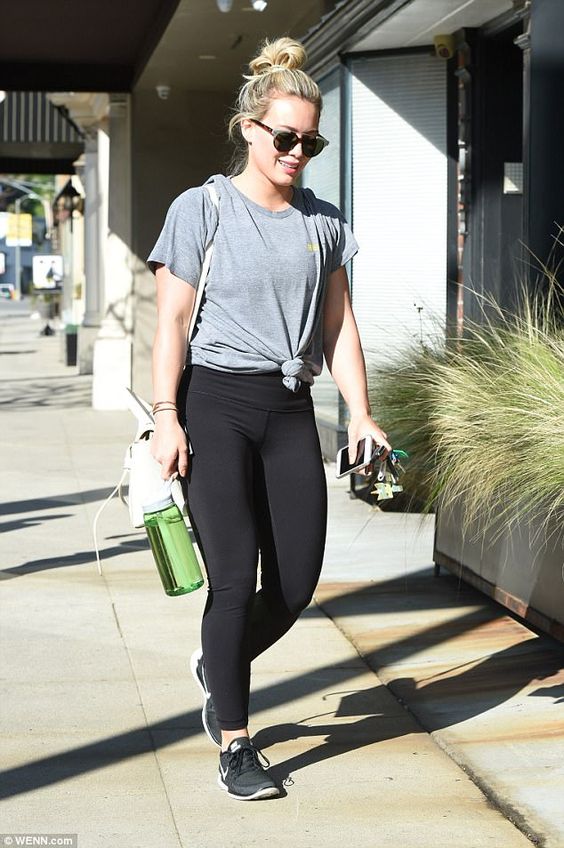 Every woman who wants to rock a sporty chic look needs at least one–or ten–go-to tees in her wardrobe. Basic T-shirts in neutral shades of white, black, and gray complement almost any sporty chic look you can put together.
Pair a loose, cropped tee with high-waisted leggings or joggers and high-top sneakers for a basic, classic athleisure look. Or, get more in tune with the chic side of sporty chic fashion by wearing leggings and form-fitting V-neck tee with a leather jacket and low-tops.
5. Toss on a Baseball Cap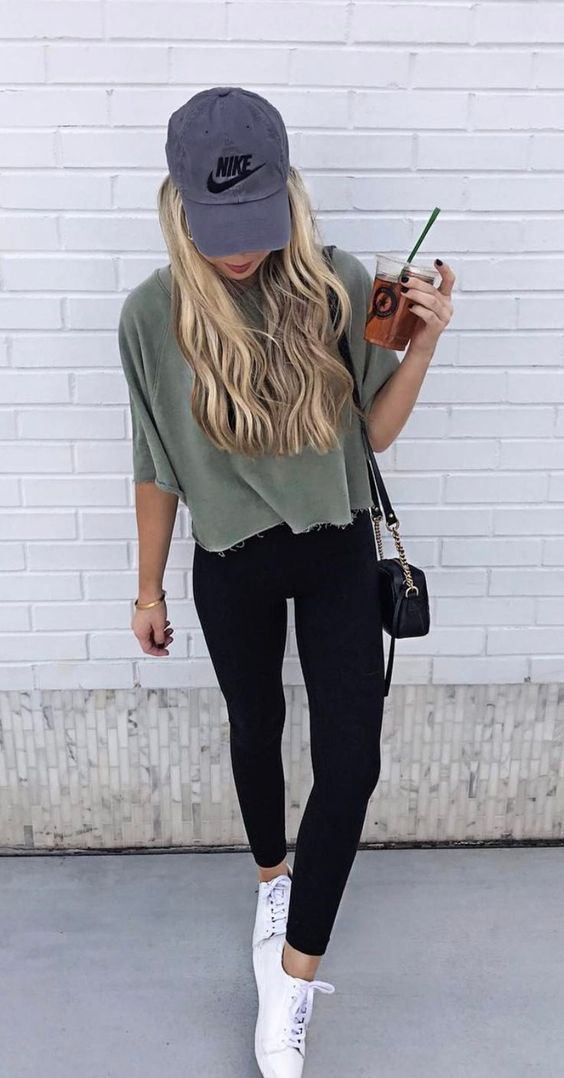 Baseball caps are the pinnacle of sporty chic fashion. Despite the simple, masculine design of this headwear style, it's undeniable that women can look incredibly sexy with a baseball cap balanced on their head.
If you have shorter hair, leave it down and straighten it for a sleek and polished look. Tie up longer hair in a smooth, high ponytail and thread it through the back of the baseball cap for a classic finish. Or, secure your hair in a low, messy bun and throw your cap on over it to create a more casual, carefree look.
6. Show Off a Jersey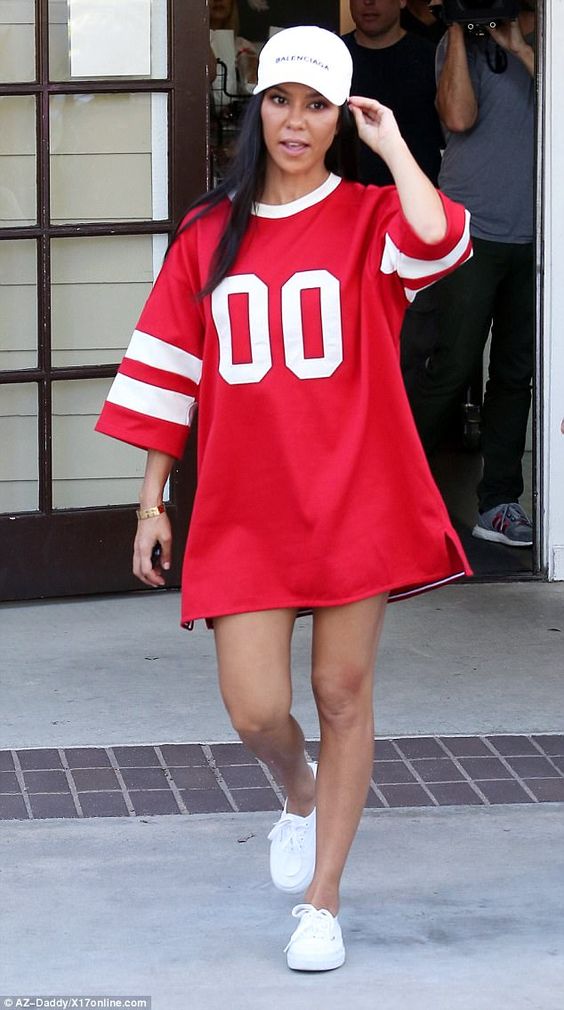 What shows off your sportiness better than a sports jersey? Rock a cropped jersey with high-waisted mom jeans or athleisure leggings for a casual, trendy finish. Or, wear an oversized jersey on its own and add classic low-top sneakers to create a bold and flirty look.
If you don't have a sports team preference, there's no need to become a bandwagon fan just so you can wear a cute jersey. Many women's fashion brands understand the appeal of jerseys for style reasons and sell jersey-style tops with numbers or slogans that don't conform to any particular sports team.
7. Love Your Leggings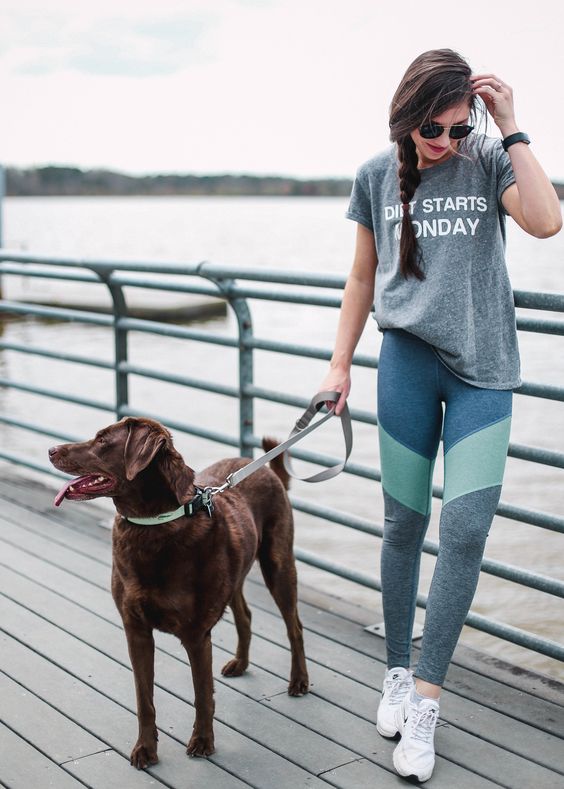 Leggings are trendy, comfortable, and allow for plenty of unrestricted mobility. In other words, they're basically the ideal addition to any sporty chic look. You can pair simple black leggings with almost anything–from a sports jersey to a sweatshirt–and end up with an outfit that looks stylish and put-together. Leggings are
Almost any type of leggings work as the foundation for your sporty chic look. Plain black leggings are a great go-to choice. If you want to add to the athletic finish of your outfit, go for cropped leggings or workout leggings with mesh panels or other detailing. Pair full-length leggings with high-top sneakers and balance cropped styles with low-tops.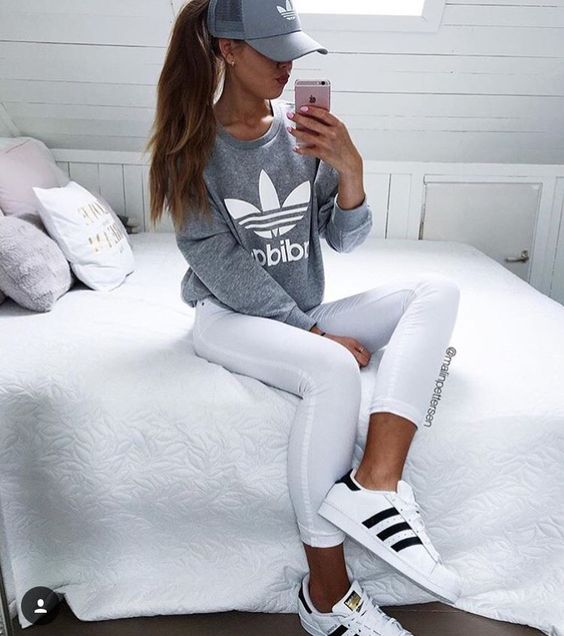 via
You can pull off a sporty chic look whether you play a sport or not. In fact, you don't have to be the least bit athletic–or even like sports at all–to rock a sporty street style. Use the tips in this post to develop your athleisure wardrobe. Take advantage of the outfit inspiration here to put together sexy, trendy sporty chic looks on days when you want to prioritize comfort and style at the same time.