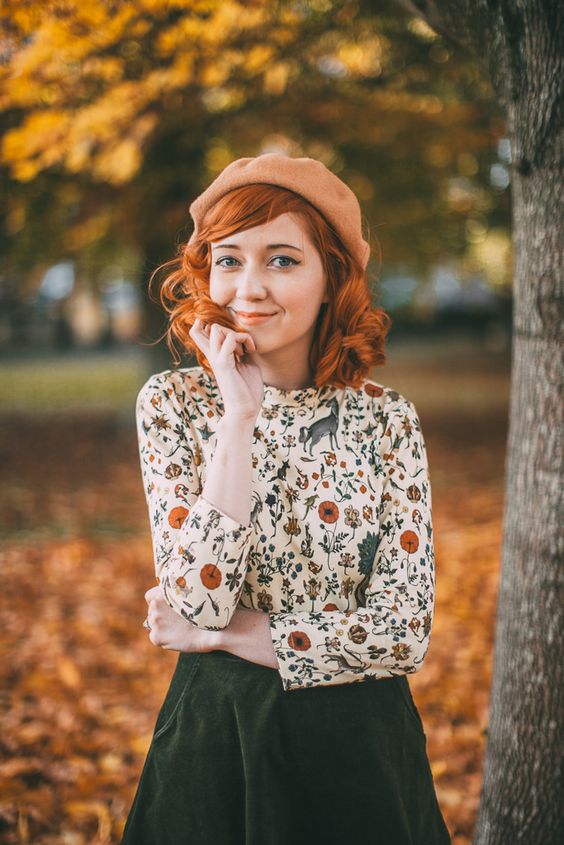 There are few things in fashion that are more simultaneously fun and frightening as wearing a wildly-printed piece out in public for the very first time. Wild prints and patterns are violently hit or miss in the fashion world. Sometimes, aiming for a whimsical and carefree finish with the best intentions yields gaudy results. When they work out for you, though, bold patterns create some of the most unique eye-catching looks that will guarantee you a slew of compliments all day long.
Hard and fast rules don't really exist when it comes to wearing patterns. Every woman has a different comfort level for rocking wild prints. However, there are some techniques you can try to give yourself the best chances of ending up with a look that gets people around you staring for all the right reasons.
1. Mix and Match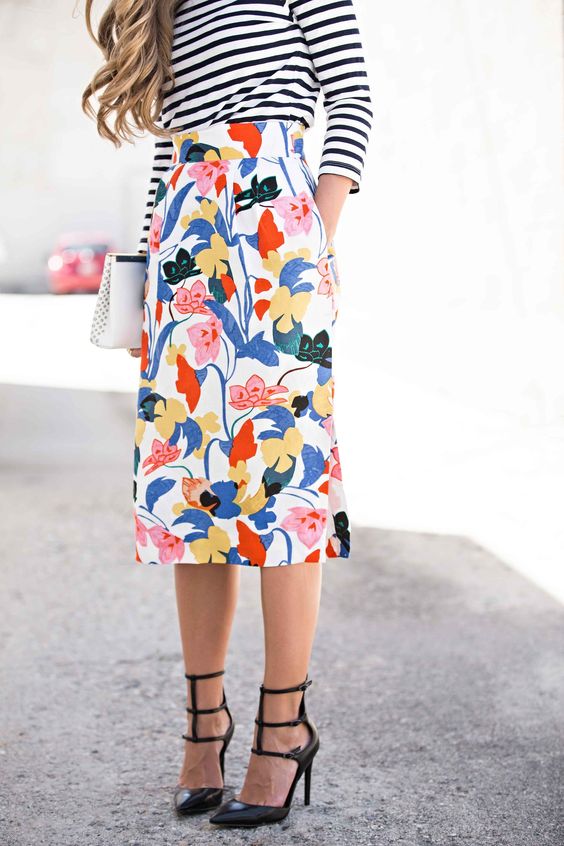 Wearing just one pattern can be intimidating enough without mixing and matching multiple prints. However, drawing multiple prints and patterns into a single outfit can actually help draw your look together and create a more put-together finish.
The options are endless when it comes to pairing patterns together. It's a good idea to stick with just two prints. Including more than two patterns in one look tends to appear crowded and excessive no matter how carefully you plan your look. Choose one pattern that is busier than the other, such as a floral or geometric print, and use it as the focal point of your look. Pair the crowded pattern with a more neutral print, such as thin stripes or any pattern that features a small print. Pieces with smaller prints are easier to smoothly pair with another pattern because their design is not immediately overwhelming to the eye no matter what it is.
2. Pick a Color Family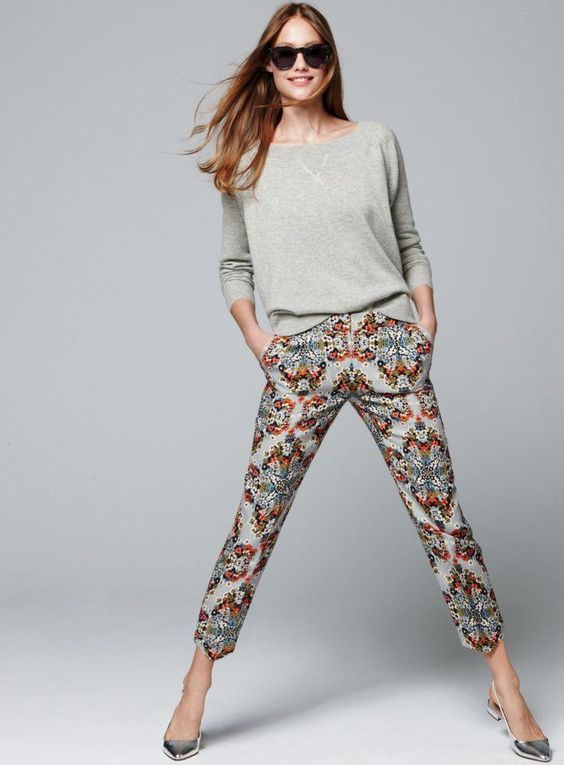 Colors, or more specifically planning your colors carefully, is key to wearing wild prints and pulling them off successfully. There are multiple ways to use colors to help you rock busy patterns. First off, keep a color family in mind when putting together an outfit that includes a crowded print and stick to it. Considering colors in terms of families rather than individual shades helps give you more room to create a playful look that includes multiple hues that all still mesh together well in one look.
If you want to pull off a piece in an extremely colorful pattern, single out one or two colors within the pattern that you can thread throughout the rest of your outfit as well. It usually works best to single out a color or colors that are fairly neutral, like black and white. However, you can color-match with brighter shades if you want to create a more whimsical finish for your entire look.
3. Play Down with Neutrals

Incorporating neutrals into any look that includes a wild print is very important. Neutrals immediately play down your look and help your wild print stand out while ensuring that your outfit doesn't appear excessive overwhelming as a whole.
Go-to neutrals to wear in tandem with a crowded pattern include slim jeans, a simple cardigan, or a denim fabric shirt. Layering a top with a wild print underneath a neutral sweater, button-up, or cardigan helps create a well-balanced look with a subtle finish.
4. Get Professional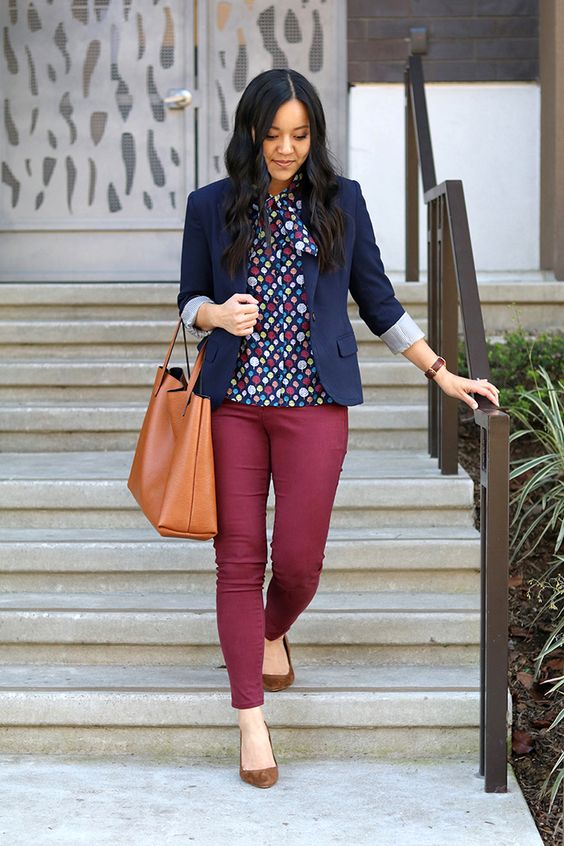 You might think that wearing a top, skirt, dress, or any other piece in a wild print is an impossibility in your workplace. Contrary to popular belief, however, it is possible (and fun) to create a look that includes a crowded pattern and still appears polished enough to be appropriate in most semi-professional office environments.
The foolproof way to polish and professionalize your patterned look is paying attention to detail. Make sure that the patterned piece you wear fits snugly and is not baggy or loose. Keep your shoes and all of your accessories solid and neutral. Wear only delicate and simple metal jewelry. If you feel as though your pattern still looks too busy for the office, throw on a solid fitted blazer to add an instant boost of professionalism.
5.  Wear Wild Shoes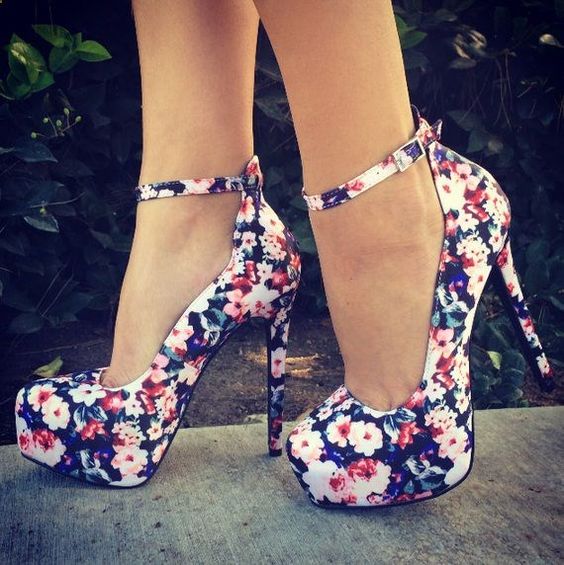 If you feel too intimidated to wear a full clothing piece with a busy pattern, try a pair of shoes instead. When you wear patterned shoes, you can easily keep the rest of your outfit neutral and add a more subtle touch of carefree fun to your outfit.
To create a more polished look, try wearing simple ballet flats with a geometric pattern. Sneakers featuring a graphic print are a great addition to any city-chic look. Floral block heels can become the perfect finishing touch to a flirty and feminine look appropriate for shopping, brunch, and everything in between.
6. Consider Your Body (or Don't)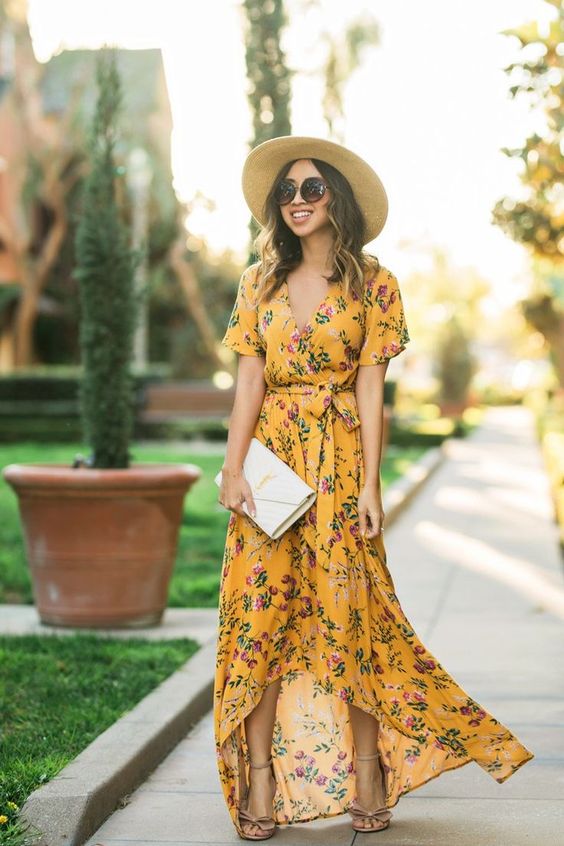 There is a wealth of information out there about what types of patterns women of different body types "should" or "shouldn't" wear. It is true that different patterns have varying effects on different body types and shapes. Certain patterns (particularly larger prints) are more apt to make your body look wider while smaller, thinner prints slim and elongate your shape instead.
However, your body type should not deter you from wearing the print you want to wear. There are countless rules regarding which patterns work best for your body shape. You'll likely be much happier in the long run, however, if you ignore these rules. Experiment with different patterns yourself and choose to wear the ones that make you feel good about your body and its unique shape and size.
7. Be Ready to Rock It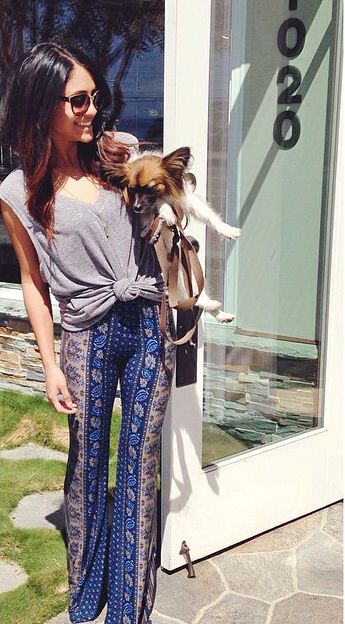 Wearing wild prints and actually pulling them off in a fashionable look requires a certain level of courage and confidence. Always remember that the only person who can truly judge your fashion sense and what looks good on you is you. If you feel like a ten in your bright floral print, appreciate any glances your way as compliments and rock your look with the confidence of a runway model.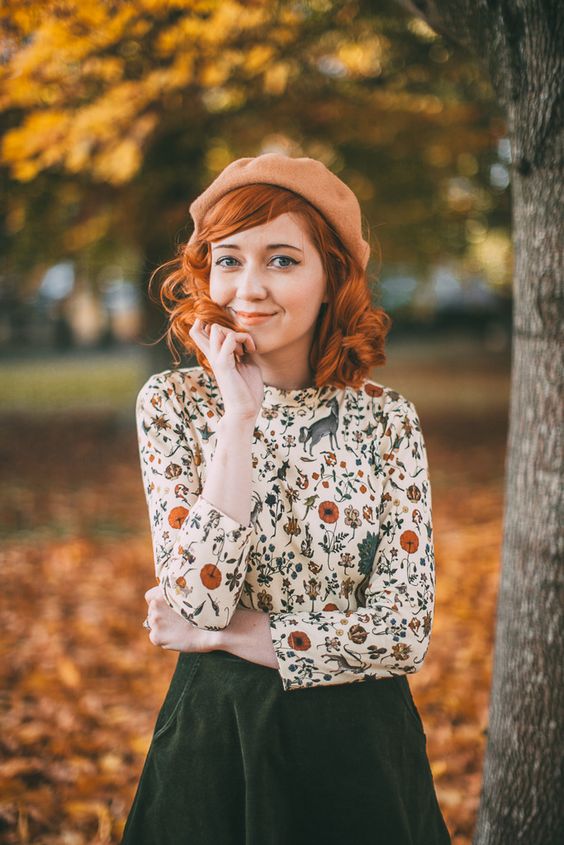 via
Every woman should have at least one go-to look in her wardrobe that includes a piece with a wild pattern. Pull out your favorite patterned piece on days when you need an extra jolt of creative energy and a touch of whimsical fun in your life.