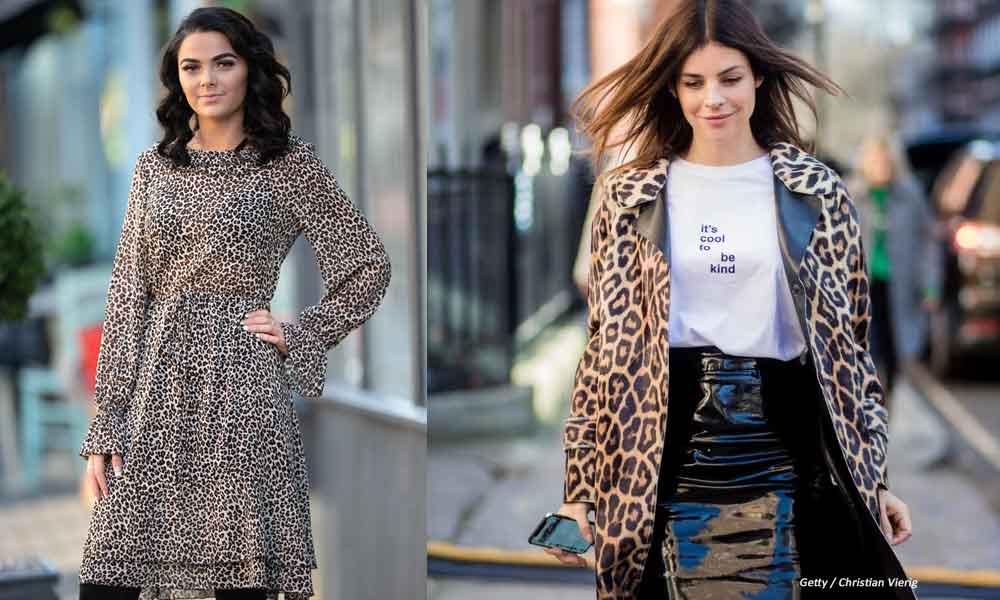 Hola Fashion Enthusiasts!
Well stated! "What you wear is how you present yourself to the world, especially today when human contacts are so quick. Fashion is instant language." —Miuccia Prada
One of the amazing trends that returned with a vengeance is none other than the animal print. Slaying animal print is a sign of true fashionista. The animal print is back with a bang and deserves a place in your closet. There are myriad ways to style this stunning print. To be honest, this incessant and forever favorite print remains at the forefront of our closet. The animal print can be donned both during summer and winter seasons.
If you are wearing a basic outfit, adding an animal print can make all the difference. Are you seeking ways to rock an animal print like a pro? Then you have come to the right place. Umm, you could also take a cue from high street fashion and red carpet.
Tips on How to Wear Animal Print Outfits
Girlies, we have put together a style guide that will make you feel daring and bold. So, girlies let's get started. So, here are a few ways to walk on the wilder side.
Pep up your outfits by incorporating leopard print. Pair a figure-hugging animal print dress with high heels.
Summers are great fun, right? We notice a whiff of change in the air, the sun is shining and the excitement of shopping is all the rage.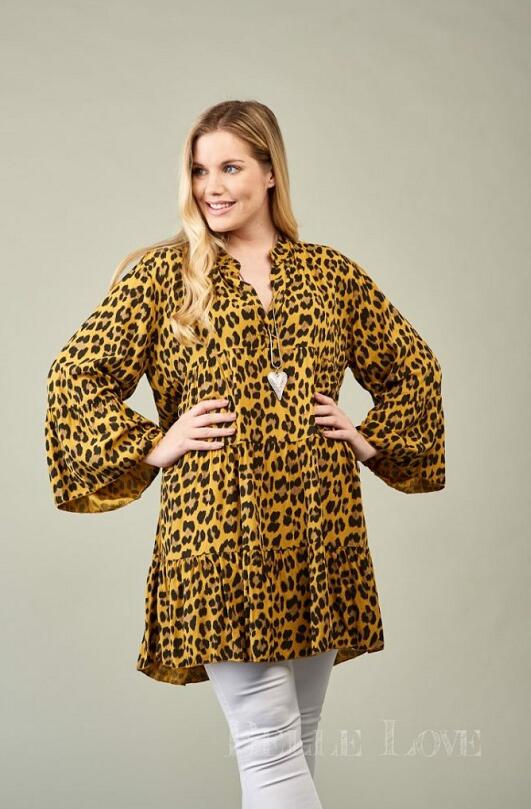 Opt for a figure-hugging animal print LBD dress and pair this with sunglasses. The animal print dress will look sexy, chic, and sizzling. Winged eyeliner and messy hair would look great. Finish off your attire with heels or flats. Girlies, it's an attire that could also be transformed for winter.
Slipping into a slimming shimmer is a bold thing to do. But if you are someone who dreams to embrace the dare-to-be-different look, why not go for it? The sassy dress will grab all the limelight and will make you showstopper of the day.
Add a Touch of Pastel
Yes, girls, you heard it right. A pretty hued animal print dress could be accented or highlighted with a pop of pastel colors. Umm, you could opt for a pastel jacket and you are good to go. Add a little bit of mascara to your million-dollar look.
Post some drop-dead gorgeous pictures on your social medial handle with those banging brows.
Mix it with other prints
If you want to go for out of the box style then consider animal print as neutral and mix-match with other print to achieve a spectacular look. Try to keep the look practical and balanced. The natural look of animal print looks great next to graphic prints such as plaids, polka dots, and stripes.
Style up your Leopard Print Smock Dress/Top
An all-over animal dress print accompanied with bell sleeves and mandarin style collar partnered with plain trouser would look great this season. This one is a great workwear look. The Italian linen tops collection at Belle Love is simply a class apart.
Also, the store stocks some interesting Italian linen tunics to woo the fashionista in you.
Opt for a flowy animal print dress. Skin-tight leopard print dress looks odd and tacky. A flowy animal print dress will look amazing. Yes, you can keep the look grounded with plain accessories and flat footwear.
80s leopard print mini dress
If you are a fan of the iconic look of the '80s, we have some great suggestions for you. Don't we realize all our current hot trends today are courtesy of 80s? Don't you feel we have some serious love for old 80s style leopard print dress? Take inspo from this look and partner this dress with a leather jacket. The iconic look will fetch you compliments where ever you go. You can style the dress with boots for a more poised look and you are good to go.
Leopard print dress with yellow heels
Are you heading to a cocktail party with your buddies? Umm, a typical leopard print dress with yellow heels would look perfect. It gives the vibe of crazy and wild at the same time. If you manage to pull off this look nicely there is no turning back.
Leopard Print shirt dress with a belt
Animal prints have always been the symbol of luxury and sophistication they radiate. Do you know, earlier in the '60s and 80s animal prints were staples of a popular rockstar. Silhouettes that cinch in at the waist will always look stunning and beautiful specifically if they have flowy like a skirt. Partner this with sexy strappy footwear or maybe slip-on flats to look amazing.
Animal Print accessory
An animal print is one way of adding style to your life. An animal print bag complements well with the monochromatic outfit.
Final words
Fashion is like eating, you shouldn't stick to the same menu.
Folks, let me be very straight forward and upfront with you. It is not as easy as it seems to pull off an animal print dress. The beautiful thing about this amazing print is that you could don them to any occasion from the most basic to fancy or dressy events.
You can style the animal print as you want and do what you are comfortable with and also play around with the print. Love it, embrace it, or hate it, one thing is sure they are going to shine. If you are a fashion freak, break the rules and stand class apart and dare to don animal print like a pro. (Find more outfit ideas on herstylecode.com)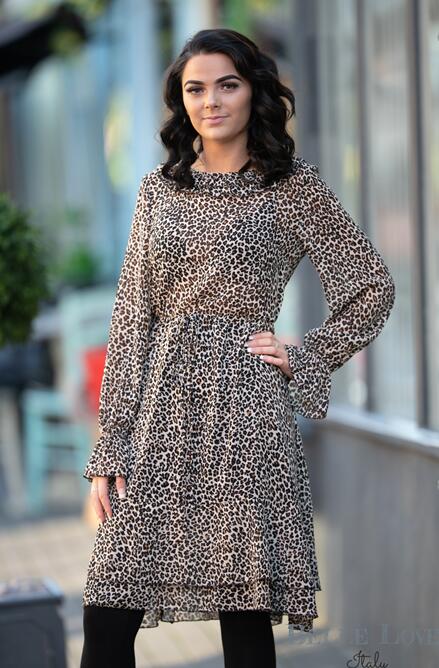 Folks, irrespective of your taste level and preference, this guide has some suggestions for you and you would love to make this ah-ma-a-zing print a part of your coveted wardrobe.
I am sure you must have a few leopard print silhouettes in your closet and if not, it's a high time to get your hands on some. This is one such print that you can't resist and want to give it a try. It is something that is an absolute must-have for fashion freaks out there. It is perfect for those days when you just want to spice up your look.
Guys, hope it has been a fashion-filled read. Until I come up with another blog have a great time.
"You can have anything you want in life if you dress for it." —Edith Head