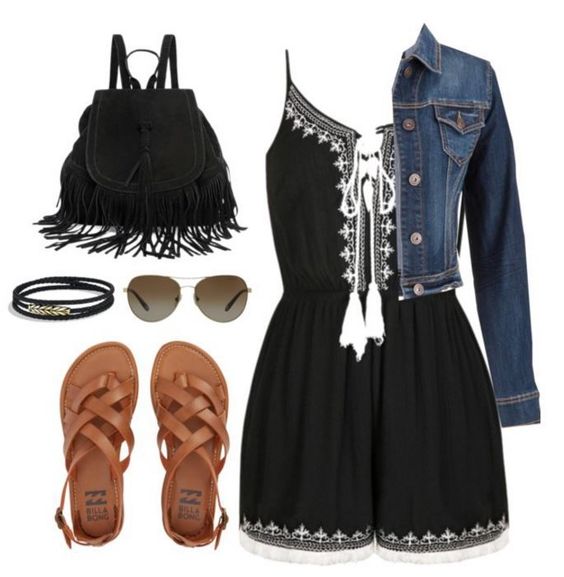 It doesn't matter if it is the first day of high school or the first day of your senior year at college. Dressing for the first day always takes a lot of thought. The goal is to make a good impression on everyone. Since first impressions are important, you want to look your best, without looking like you tried too hard. That is not always easy to do. An effortless style actually takes a lot of effort. The perfect clothes, the perfect accessories, and even the perfect pair of shoes will all play a role in making the right impression.
The first thing you should do is take the time to think about what impression you want to leave. Are you going to be playing a lot of sports and want people to see the sporty side of you? May you want to show off your flirty side and how girly you are. Perhaps you want to keep the focus on hitting the books and want your outfit to show your smart side. Once you figure out the impression you plan on showing off, you can go shopping. These cute back to school styles will help you find just the right look and how to pull it off without looking like you even tried to.
1. Casual Bohemian Back to School Style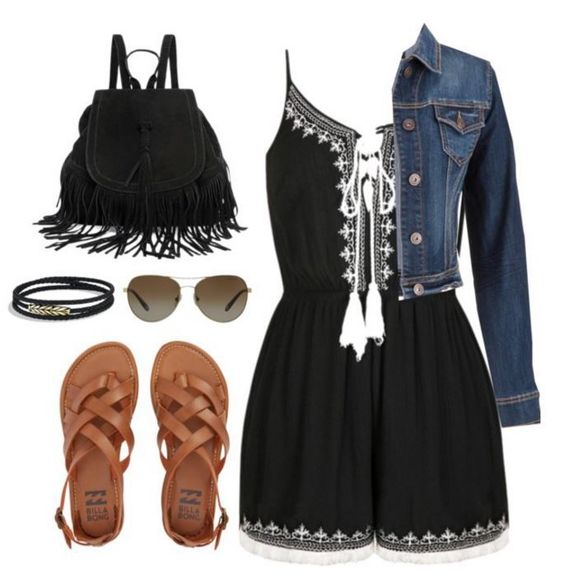 If you have a bohemian vibe about you, here is a great outfit combination. The weather on the first day is usually still warm, so this look will keep you comfortable. With only simple accessories, you will be able to focus on the day.
2. Casual Girly Back to School Look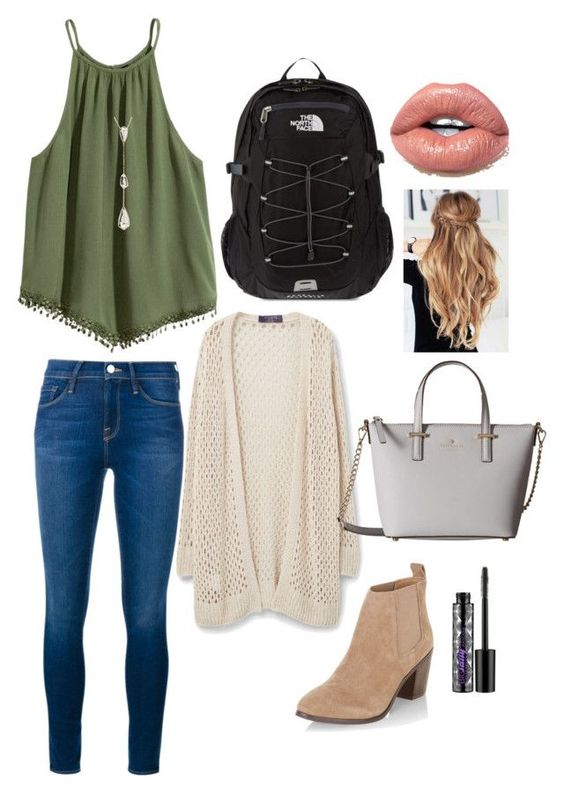 If you want to show off your girly side, but keep things serious, this outfit might just be perfect for you. A cute pair of booties and jeans are simple while a flowy tank has a girly look. Simple makeup like pink lipstick and mascara gives you a flirty and natural look.
3. Back to School for the Sporty Girl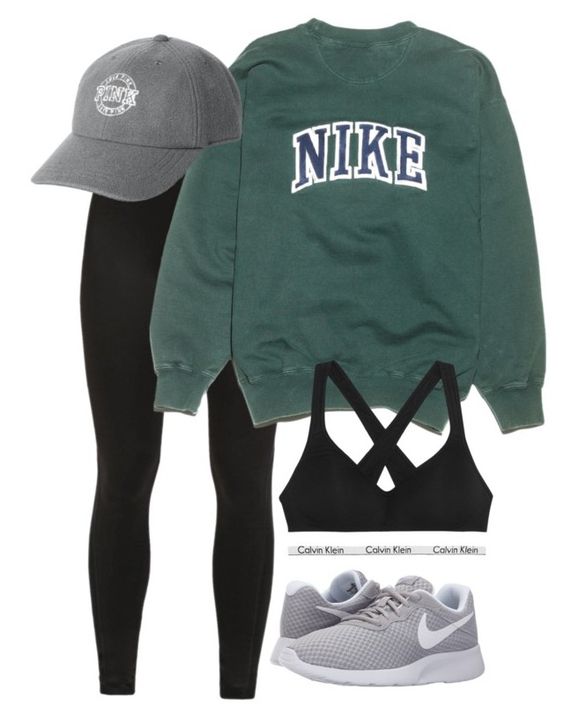 If you are going to be heading to tryouts after class, or just want to make a good impression on your gym teacher, a sporty outfit will keep you comfortable and look good. A baggy sweatshirt looks best over tight pants like leggings to show off some of your curves.
4. Hot Looks for the Trendy Girl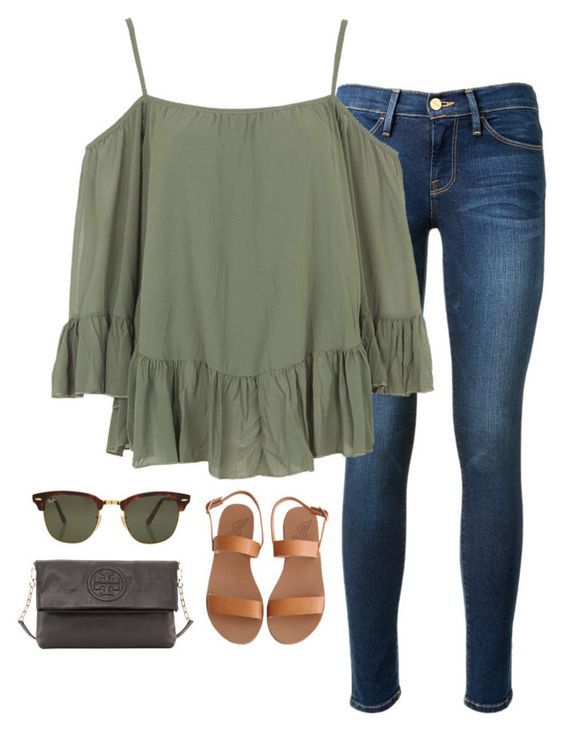 If you are always on top of the latest trends, you already know that off the shoulder and bell sleeves are making a comeback. A top that combines both shows that you know fashion. Keep accessories simple for a look that seems like you hardly tried to look so cool.
5. Sporty Meets Trendy Look for School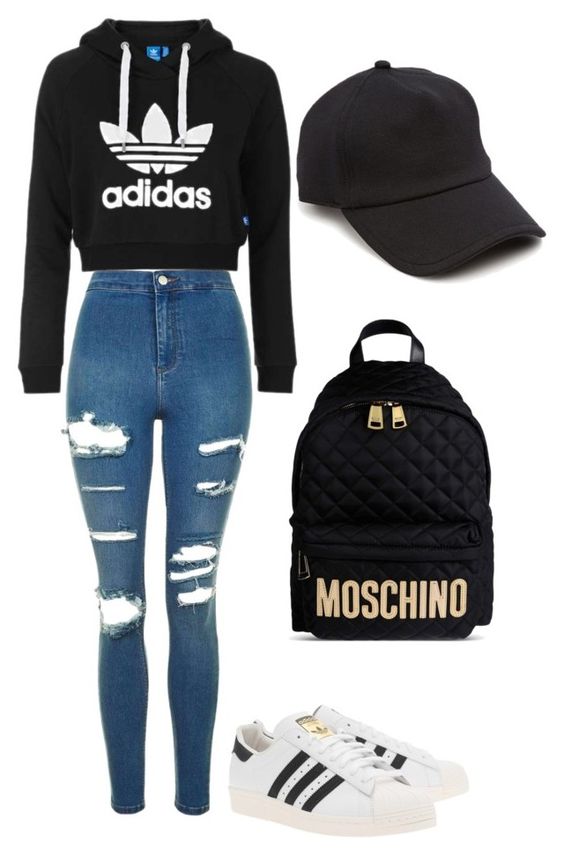 Just because you're an athlete doesn't mean you don't know how to be fashionable. Choose a flattering denim like these high waisted jeans to match a cropped sweatshirt. You will show off both your sporty and trendy side.
6. Simple Outfits for the First Day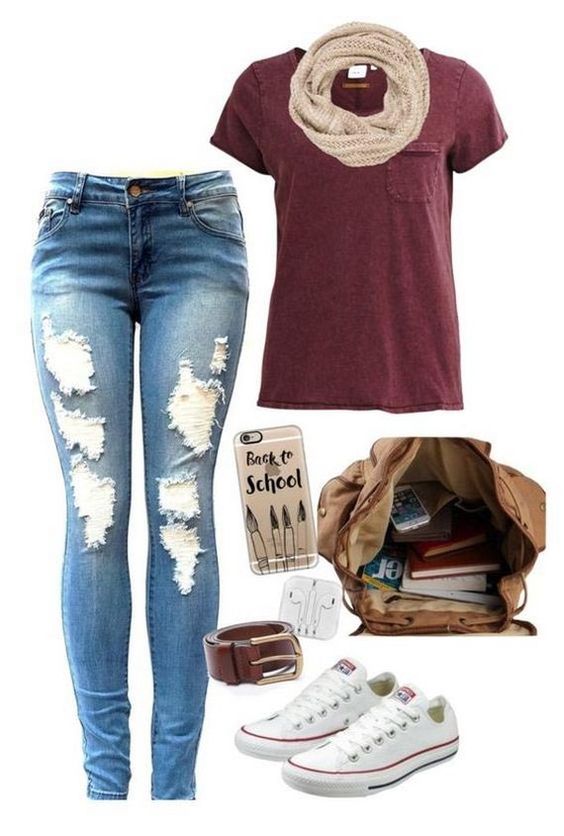 Casual outfits are always an easy option for the first day of school. A trendy pair of jeans and plain top pair well with your new tennis shoes. Throw on a light scarf and chunky bracelet to keep the look from being too simple.
7. How to Accessorize Back to School Clothes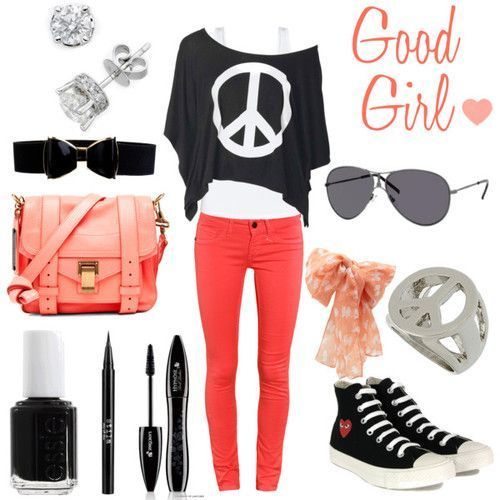 As easy as it is for accessories to make an outfit look too simple, they can also go overboard equally as fast. When choosing a lot of accessories, stick with classic choices like stud earrings and a headband. This will give you more room to play with makeup.
8. Flirty Back to School Outfit Ideas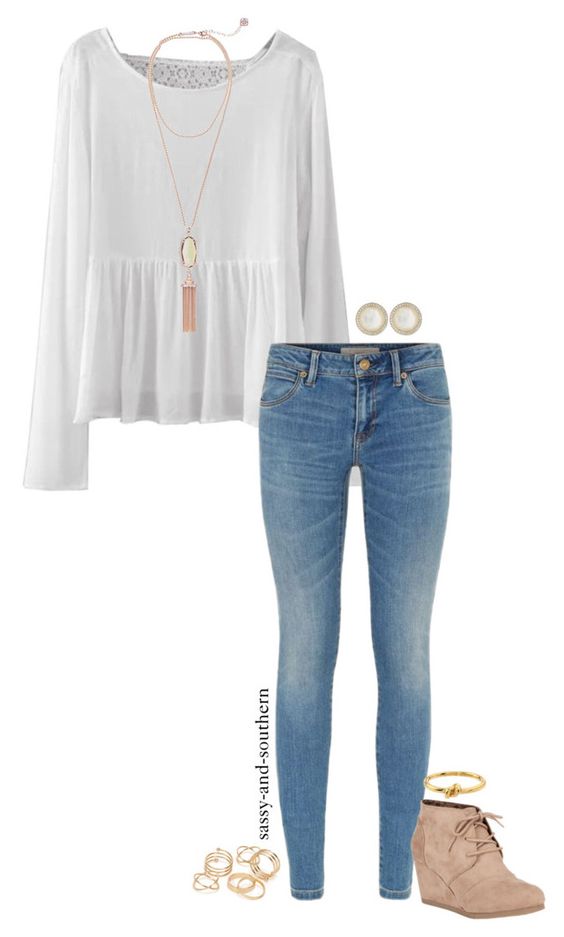 Rose gold is not only trendy but a pretty color choice. Accessorize with this color for a girly and trendy look on the first day. Choose a flowy top and some wedges that match the flirty and cute style you are going for. Simple colors let the jewelry stand out.
9. Neutral Color Scheme School Outfit Ideas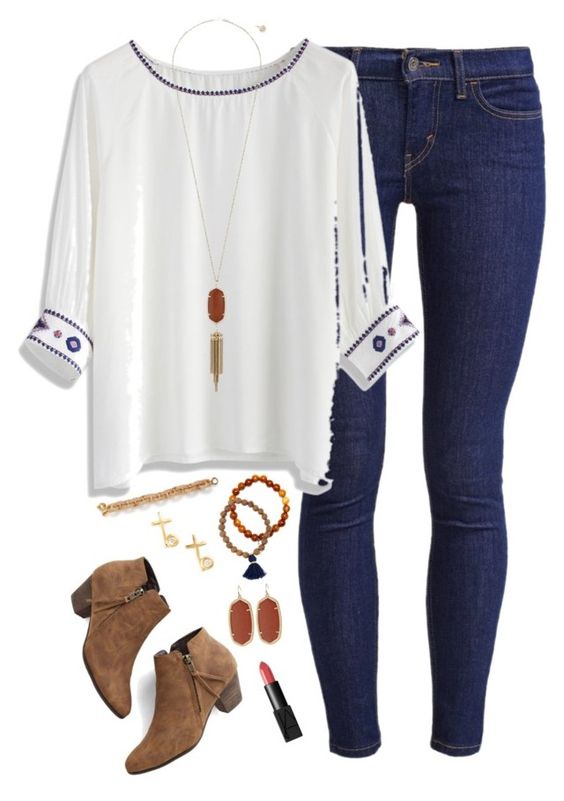 Neutral colors make for a safe but cute choice. Navy, white and beige match classic jeans. Add in some jewelry that dangles to grab just the right amount of attention. For example, a long necklace or beaded bracelets with charms.
10. Flirty Dresses for Back to School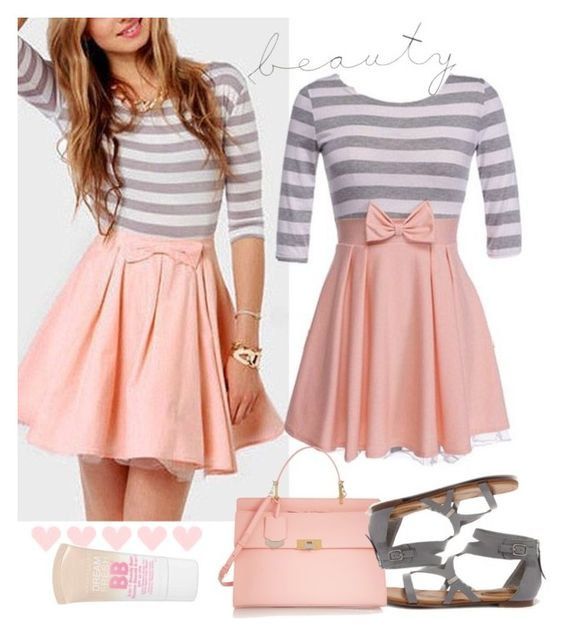 Girly looks for back to school can include a lot of things. For the ultimate look go for the classics. A dress in pink with gold jewelry and bows all not only match but are effortless too.
11. Girly and Edgy Back to School Look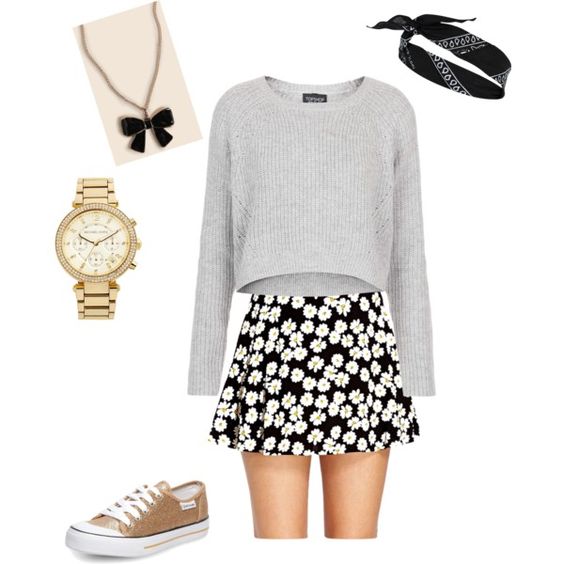 For an edgy look that still shows off your girly side, pair a skirt with sneakers. A floral print like this daisy skirt is perfect with a cozy sweater. The bow necklace is girly while a bandana headband adds a bit off an edge to the look.
12. Effortless Skirt and Tennis Shoes Look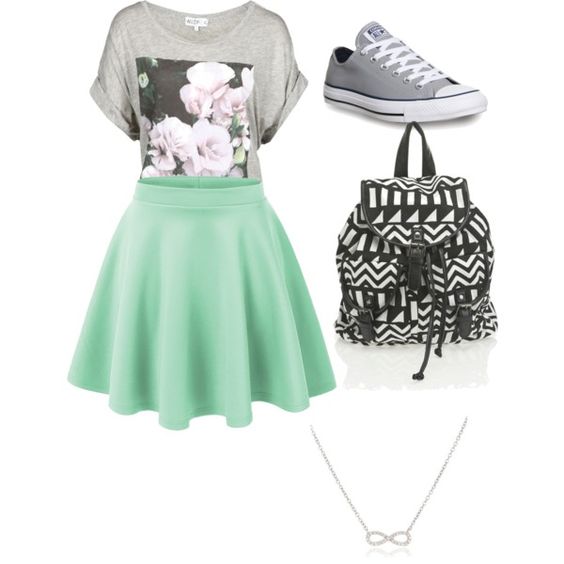 A simple skirt in a girly color can achieve the same results when paired with a graphic tee. Throw on matching sneakers to show off all your unique traits without having them clash.
Do you love these back to school outfit ideas? And here are more cute back to school hairstyles and easy back to school makeup ideas and tutorials, check it out on our site.
Chic back to school outfit ideas for high school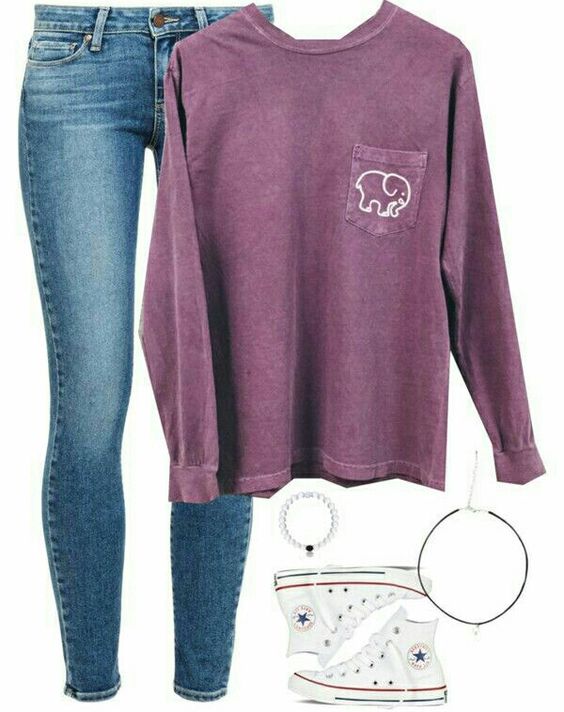 Simple classy back to school outfit ideas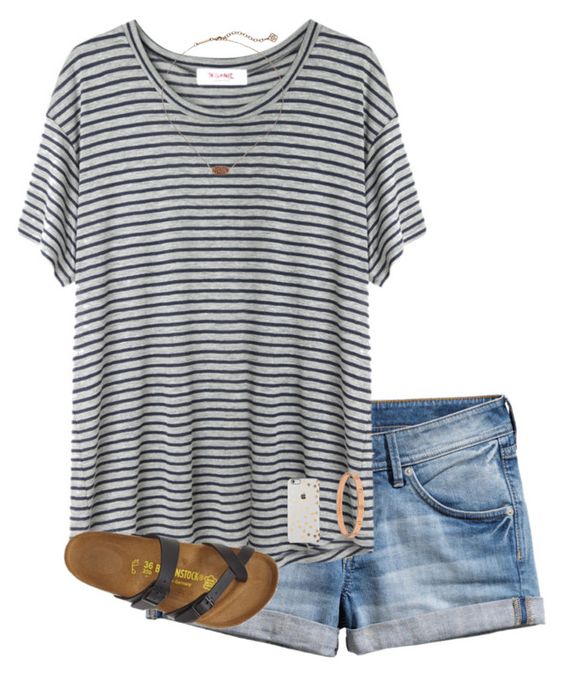 Back to School Outfits You Have to Own