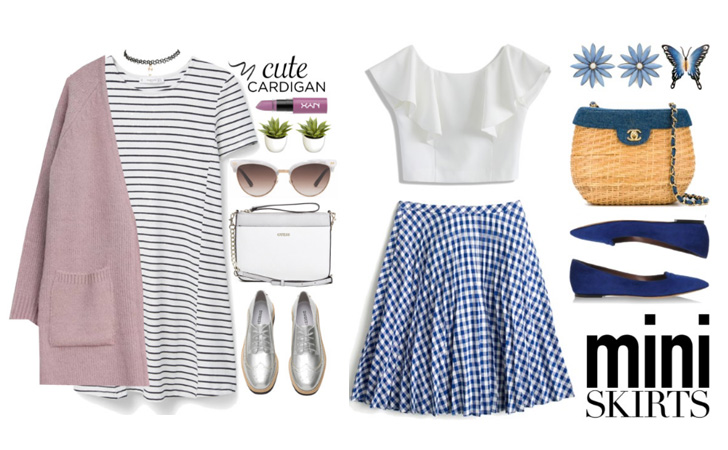 If you're sick of wearing the same outfits day in and day out, then these outfits are for you. There are a lot of different options for any and all body types and a mixture of all the different seasons. Polyvore is the perfect way to look for something new or find a way to reinvent one of your old looks into something new. Check out these cute Polyvore outfits that will inspire you and make you want to run out and buy them all!
1. Cute Picnic Outfit for Summer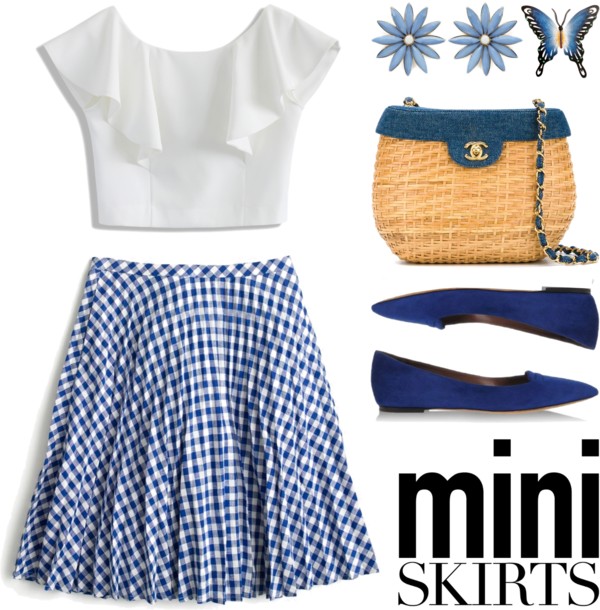 This outfit is adorable to the max! If you're looking for something cute and casual for summer, look no further. The white crop top would help keep you cool and cute. The skirt can be worn above or below your belly button, depending on how much skin you want to show and finishing it off with blue shoes and accessories will finish it off.
2. Cute Back To School Outfit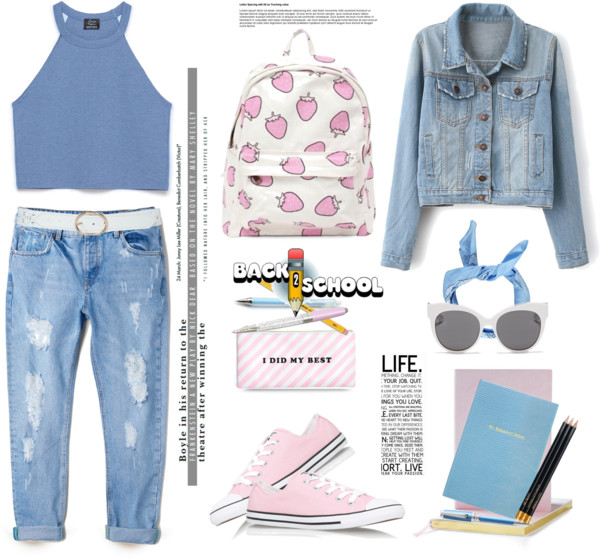 Back to school is almost here and this would be a cute outfit for the first day of school. Pair cropped jeans with a cropped top and add a denim jacket. Converse give it a more casual look but it can be dressed up if you want to look a little bit more formal.
3. Cute Spring Outfit Ideas for Women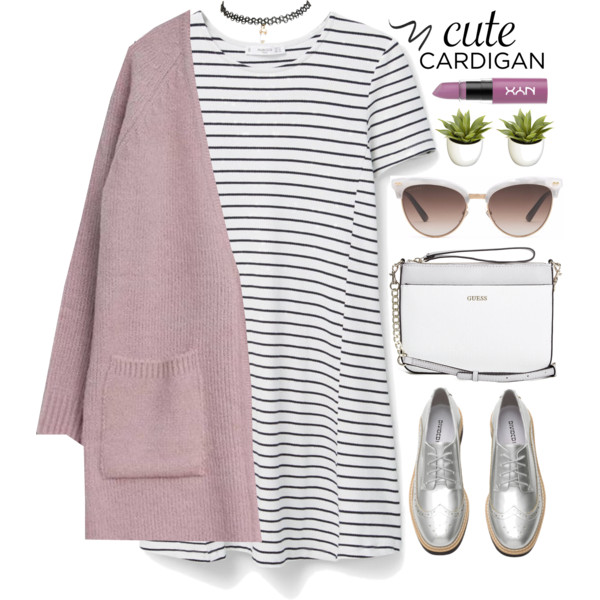 Spring is the perfect time to display a lot of different cute outfits. A t-shirt dress is a great way to look cute and effortless and paired with a cardigan will help stop any of winter chilliness left. The silver oxfords are a casual option rather than wearing heels or flats.
4. Cute Summer Plus Size Outfit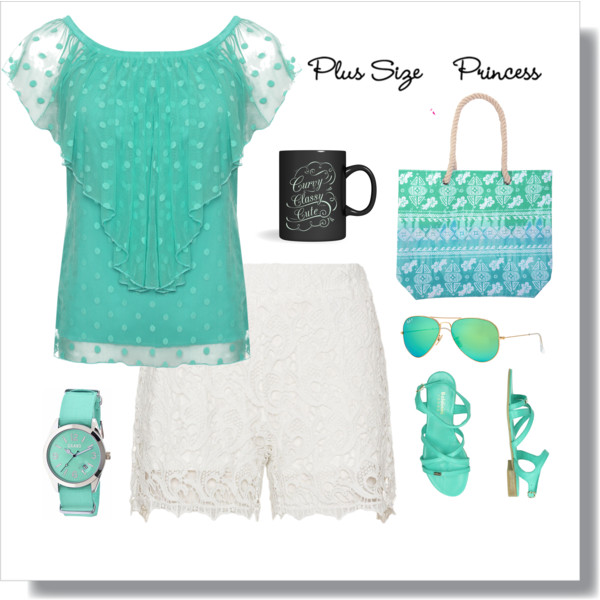 Don't worry, all my plus size ladies! There are some outfits for you here too. If you're looking for a summer date night or work outfit, this one is for you. Pair high-waisted lace shorts with a blue top and matching sandals and you're good to go for whatever you're doing.
5. Cute Cutout Dress Outfit – Back to School Outfit Ideas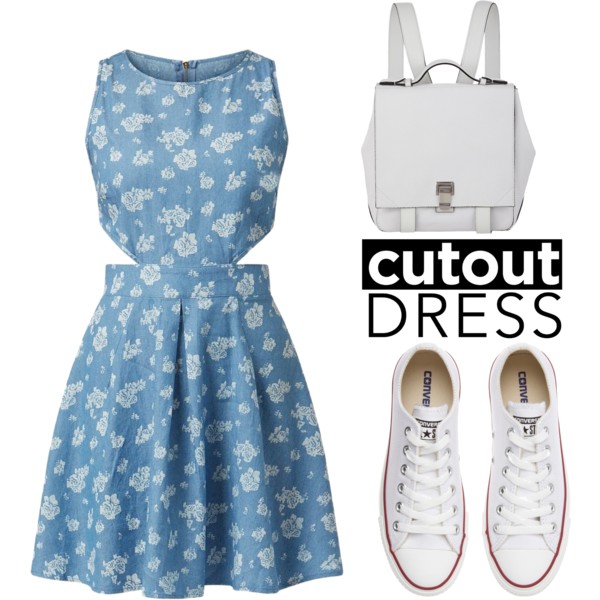 If you want to show some skin, then this outfit is for you. This cutout denim dress will make you look sweet yet sexy and the white converse will make your outfit a little less dressed up. This outfit could be worn for a casual date such as a walk in the park.
6. Cute Shopping Outfit – polyvore outfit ideas fall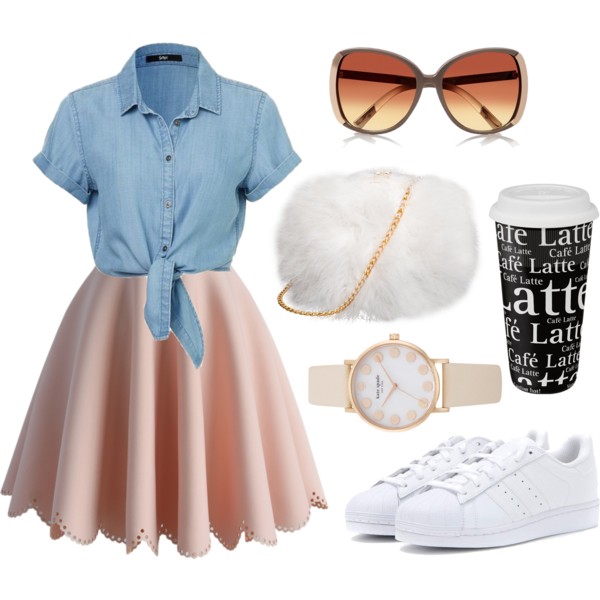 This outfit is perfect for a weekend when you're shopping or hanging out with the girls. Plus more than likely, you already have all the pieces at home. Pair a denim shirt with a circle skirt and finish it off with a pair of sneakers or flats to dress it up a bit. Accessories could really complete this outfit too.
7. Cute Summer Party Outfit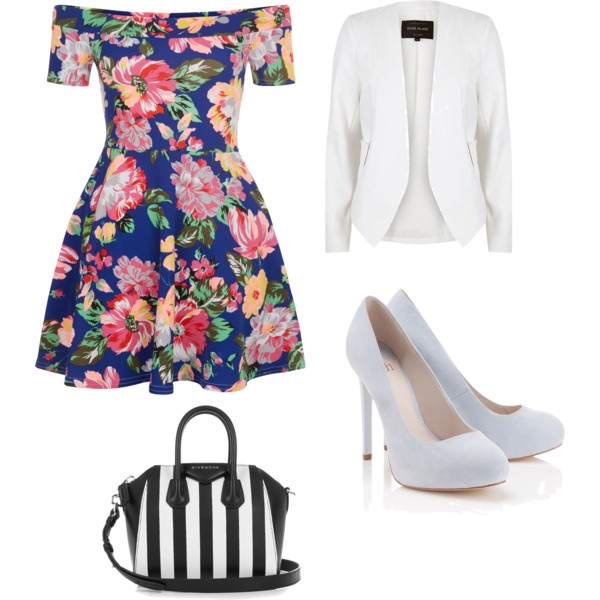 I get serious Kelly Kapowski from this outfit so you'll be the center of attention if you're wearing this. Pairing the floral patterned dress with a white blazer can really take your outfit to the next level. Finishing it off with a pair of suede heels will give you some extra height and extra sass.
8. Cute Preppy Polyvore Summer Outfit Ideas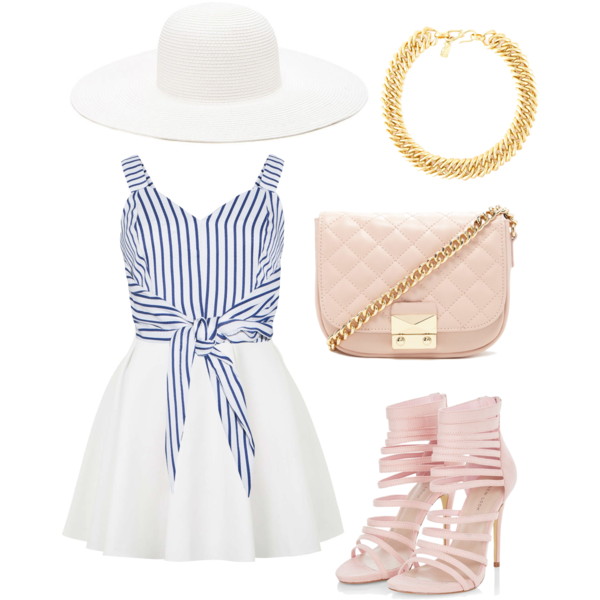 If you dress preppy, this outfit will make you look amazing. Pair a striped crop top with a white circle skirt, a big floppy hat and a pair of strappy pink heels. You'll be ready to go boating in no time!
9. Simple Rocker Outfit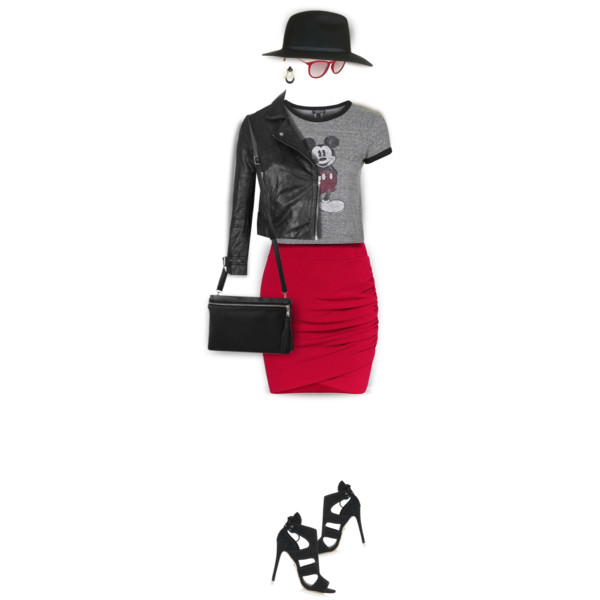 If you want to look like a rockstar or a little edgy, give this outfit a try. Pair a simple graphic tee with a red mini-skirt and a leather jacket. Pumps are optional but would make you look even more like a badass.
10. Cute Summer Outfit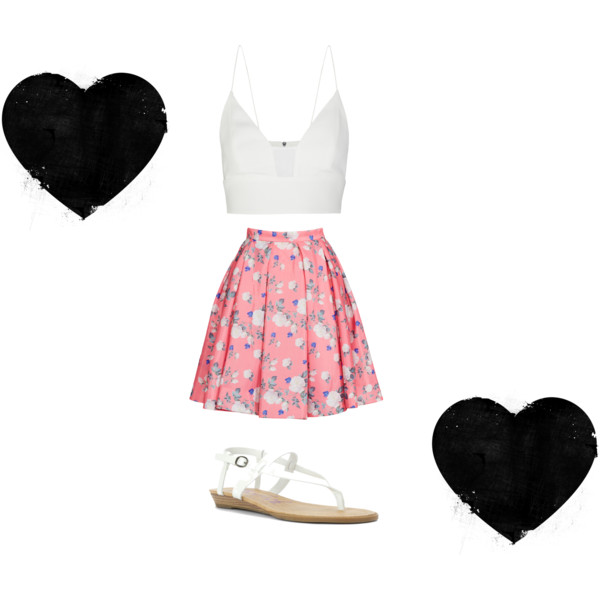 If you want to look cute and still stay cool in summer, then try this outfit. Pair a simple white crop top with a patterned skater skirt for a pop of color. Add some simple white sandals to finish it off.
11. Cute Floral Outfit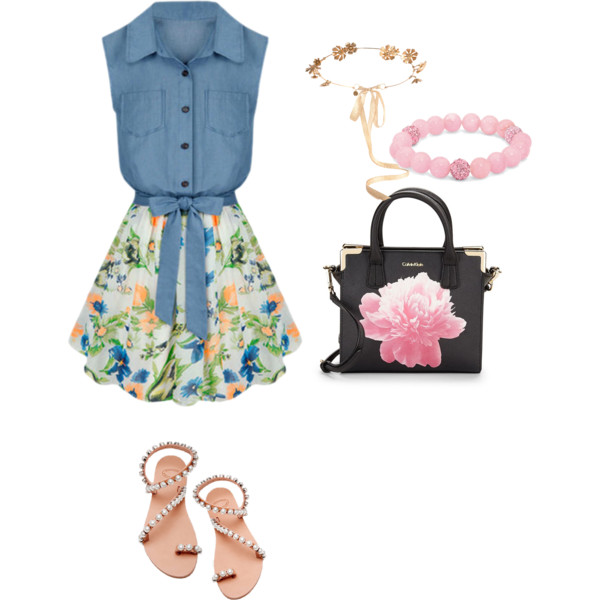 Florals are always trendy and this outfit is the perfect example. This denim and floral dress look so sweet especially when you add the embellished sandals and some simple jewelry.
12. Cute and Trendy Plus Size Outfit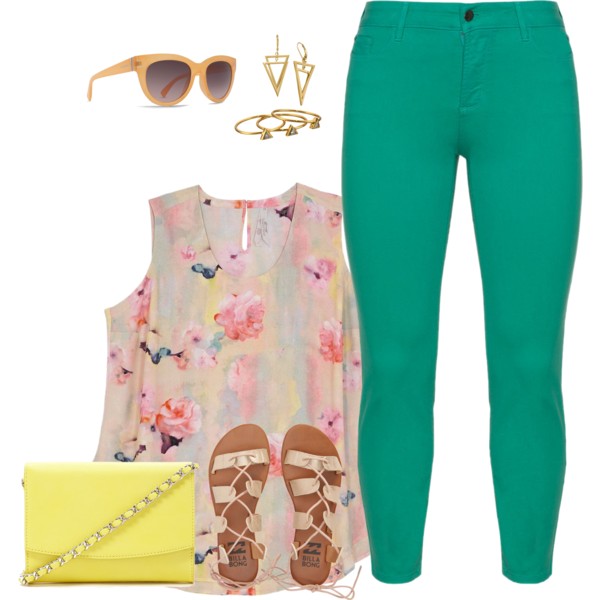 This last outfit is another one for my plus sized gals. This would be great for a lot of occasions especially the floral shirt with the green skinny jeans. Add some cute sandals and bright accessories and no one will be able to take their eyes off of you!