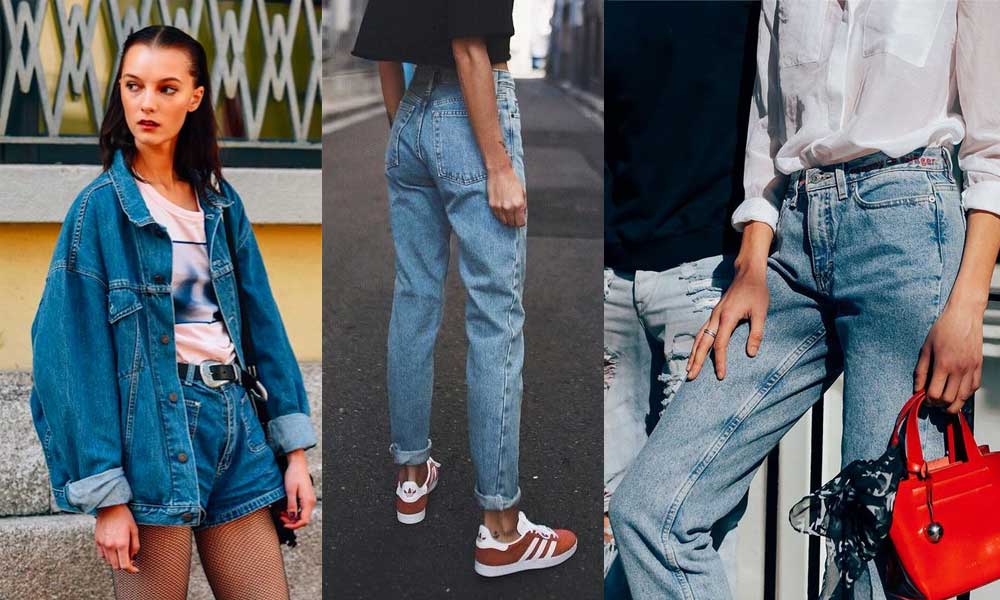 Things get more novel as they get older; age adds rarity. That's why some dusty antiques cost hundreds or even thousands of dollars off the shelf. It's also why vintage denim is such a sought-after trend in the modern fashion world.
As a general rule of thumb, try not to wear outdated clothing pieces that went out of fashion decades ago. But rules are meant to be broken, and wearing vintage denim is a great way to break the outdated style rule. It can be scary to try to pull off vintage clothes in a way that's still in tune with the trends of today, but there are many simple ways to rock vintage denim with pieces you already have in your closet.
1. Add a Touch of Femininity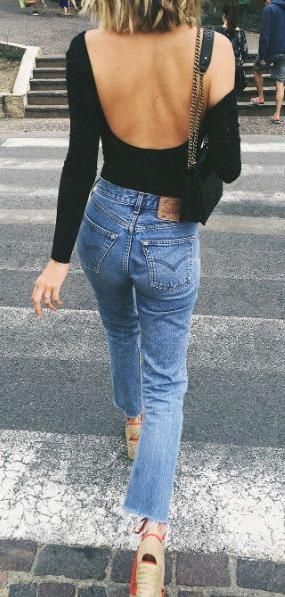 Vintage denim can be sexy and feminine all on its own. However, including an extra touch of femininity to your blast-from-the-past denim helps you add a fun and delicate finish to a look that can appear intimidating.
Try pairing an oversized old denim jacket with a short, patterned body-con dress to show off your shape. Tuck a low-backed scoop neck crop top into a pair of vintage high-waisties. Wear chunky heels with jeans that have a wide flare.
2. Don't Underestimate Thrifting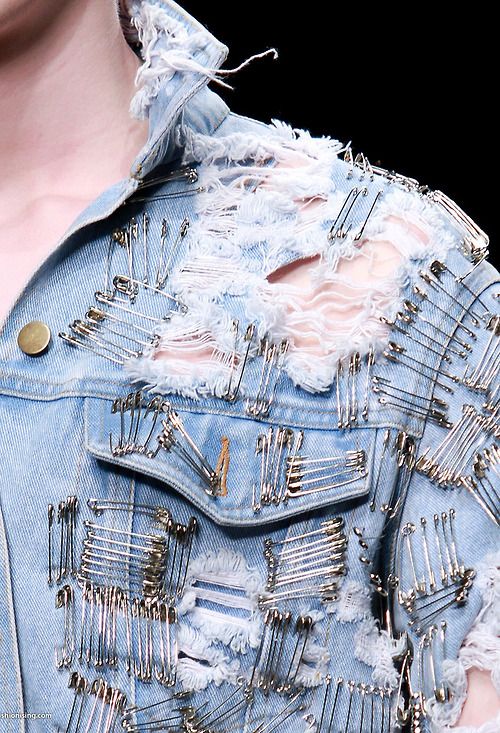 Don't think that you have to find your vintage denim on obscure websites or buy it for hundreds of dollars from big-time modern fashion brands. Thrifting (yes, in genuine, cheap thrift stores) is actually one of the best ways to find super cute vintage denim pieces.
Thrift stores can be a mess and they're often not organized very well. It's super frustrating to spend hours digging through racks of secondhand bras to find the oversized denim jacket you want. When you do find a piece of vintage denim at a thrift store, though, you'll know it's authentic and unique. Plus, you won't have to pay the big bucks for anything you find in a secondhand shop.
3. Find the Right Fit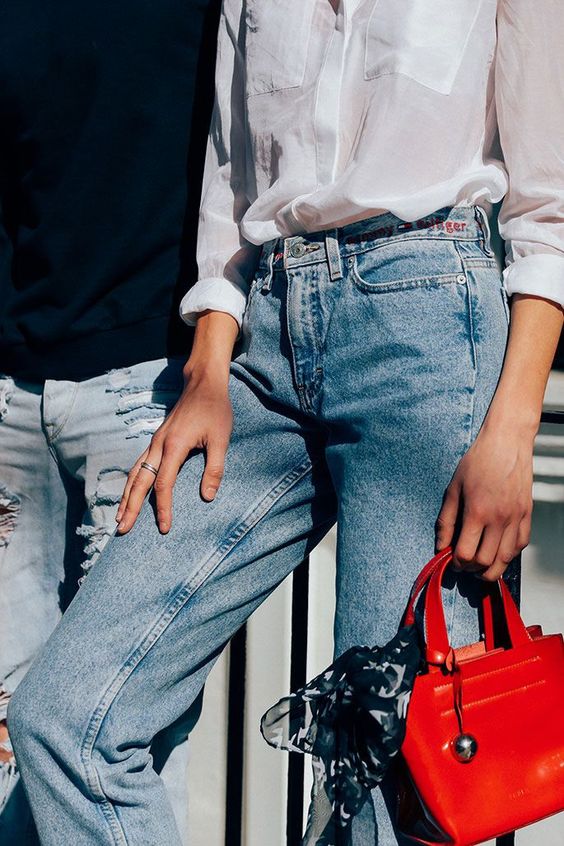 Part of finding the right pair of vintage jeans for you and wearing them well is choosing a pair that actually fits you and your body type. In terms of numerical sizing, you'll usually need to go up a size or two when you try on older jeans. This doesn't mean your modern size has changed. Sizing changes over the years and it's likely that your size in a pair of jeans that were made in the '80s or '90s is not the same as your size in this year's denim.
Aside from the actual numerical sizing itself, you want to make sure that the style of vintage jeans that you choose works well with your natural body type and shape. The vast majority of jeans that were made before the 1990s are high-waisted in some way, which is great for smoothing out your curves and slimming your figure. Jeans with a tighter, super high-rise waist creates the illusion of more curves. A looser fit with a waist just below your belly button helps accommodate and balance curves that are already there.
4. Modernize the Hem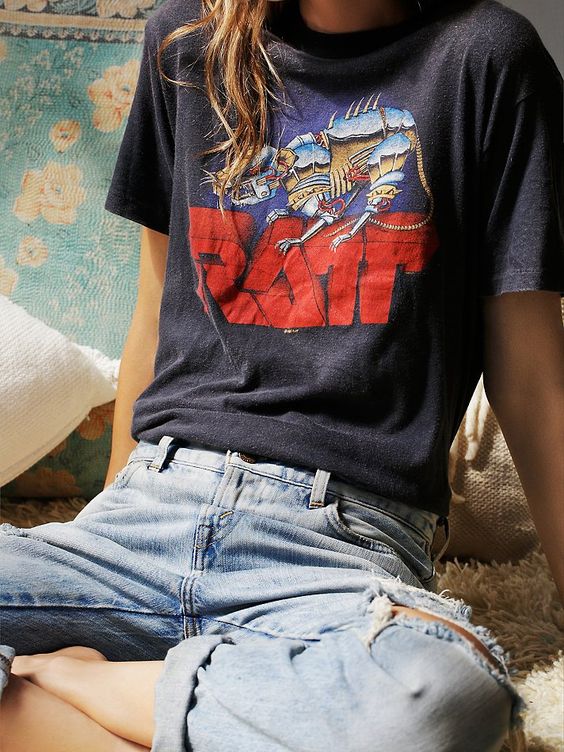 Many women feel intimidated by vintage jeans because of their flared ankle fit. There's absolutely nothing wrong with flare jeans. Rocking super flare jeans from the 1980s can be a fun part of embracing the vintage denim trend. However, if you don't feel comfortable or confident in vintage jeans with an extremely wide hem, don't be afraid to modernize it.
Take a few inches off the bottom of a pair of flared-out jeans and you'll get a brand-new pair cropped above the ankle. Leave the cropped hems loose or cuff them for a more polished look. Cropping the hem is just one alteration you can make to your vintage jeans; there are many other ways to slightly change or modernize the look of your vintage jeans. Keep the option of tailoring and modernization in mind when you shop for vintage jeans. If you really love the unique wash or style of a pair of old jeans, buy them now and feel free to alter them later.
5. Embrace the Past

There's nothing wrong with modernizing your vintage jeans. However, it can also be really fun to fully embrace the styles of the past and rock them unashamedly.
Remember that the lines of what is 'stylish' and 'trendy' are fluid. The boundaries are always changing. Don't feel like you have to modernize your vintage jeans in some way in order to keep up with the styles of today. If you look and feel great in a pair of acid-washed, super flare jeans from the 1970s, rock them just the way they are and don't look back.
6. Keep Your Look Relevant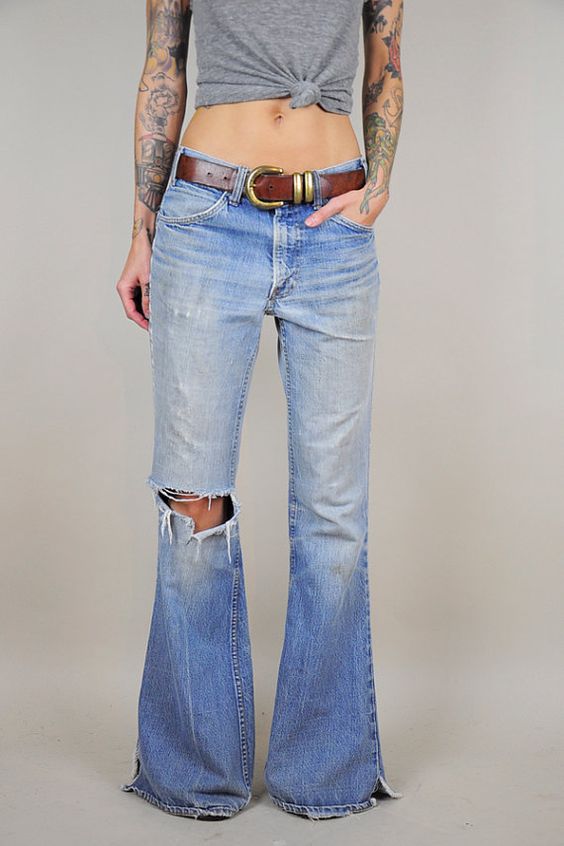 It's great to rock a vintage piece from the past. However, you want to make sure you don't get mistaken for randomly wearing an '80s-style Halloween costume out in public. Avoid looking outdated and come off as genuinely cool and stylish by maintaining fashion relevance in your look as a whole.
Again, don't be afraid to wear vintage denim pieces just how they were made twenty or thirty years ago. There's no need to change them to make them fit today's styles. Just make sure you add in pieces that do fit in with modern trends to balance out your look. Pair super-flared jeans with a fitted crop top. Or, try combining vintage high-waisted shorts with a loose floral kimono and a choker necklace.
7. Make a Statement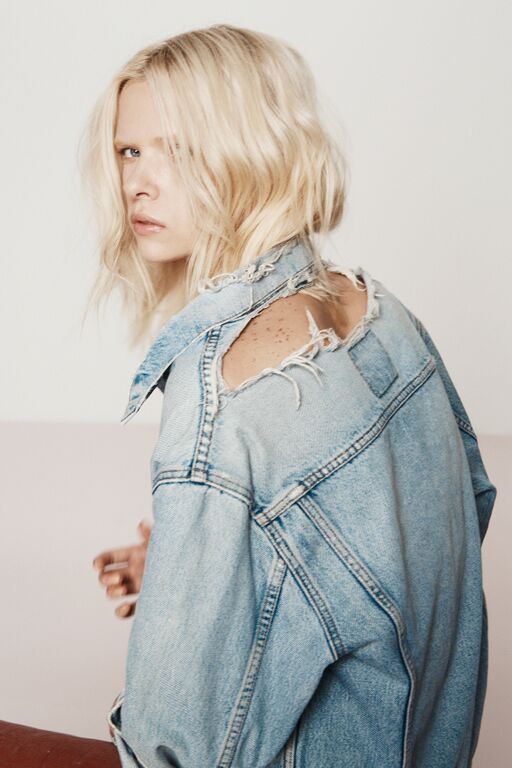 Vintage denim clothing make awesome statement pieces. What's more eye-catching than an oversized button-up denim jacket with acid splatters or super-flared high-waisted jeans with a whisker fade?
When you wear vintage denim, the most important thing is to be confident with your look. Don't be afraid to make a statement. Turning heads with your unique and trendy looks is never a bad thing.
Vintage denim is an adventurous trend that sets you apart from the crowd. Use the tips in this post to find some awesome vintage denim pieces and put them together into a look that turns you into a trendsetter wherever you go.