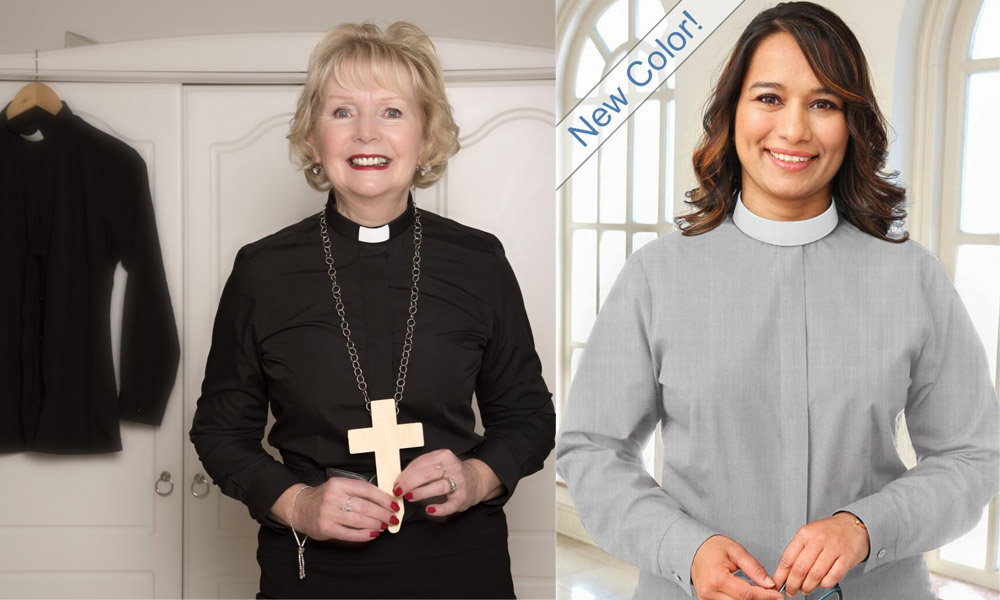 These days, it's common to see women wearing a clerical collar to signify they're part of the clergy. They also don modest dresses and blouses that are colorful and in-season. Some even add a touch of their personality and creativity to their clerical attire, making them compelling deacons, preachers, and ministers. There are even women bishops that can sport a definitive style while they're on the pulpit.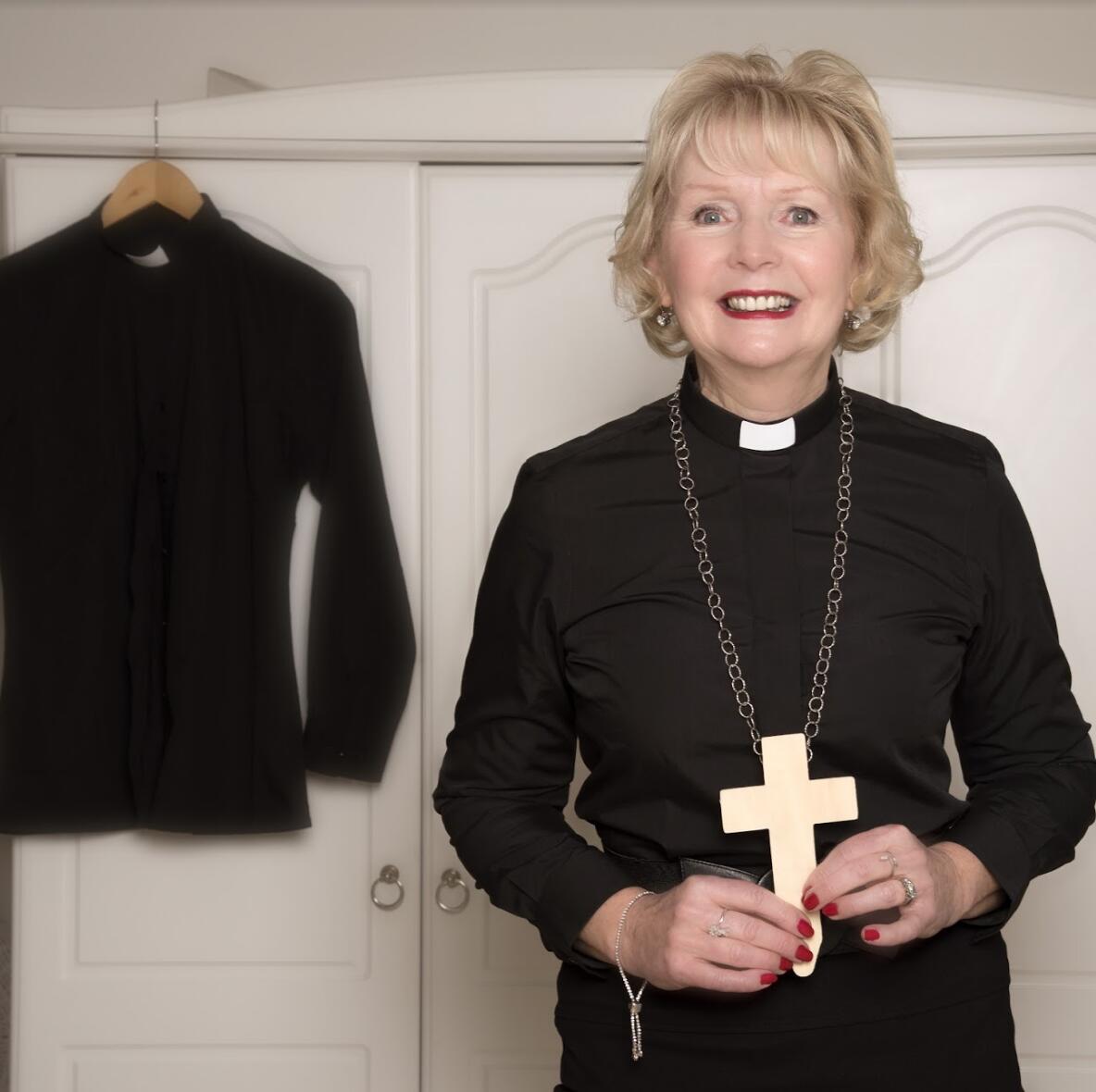 But this hasn't been the case when women first entered the clergy. Those who were part of the first ordination had to stick to blue or black as their only clerical attire. However, the ones who followed in their footsteps often struggled with what to wear. They constantly thought about clothing that would show their high values and at the same time gain the respect of their congregation.  
In the years following their ordination, clergywomen had to become creative in order to make men's clerical clothing fit their feminine tastes. It took years and several enterprising women to set up clothing stores and clergy outfitters to address the clothing needs of clergywomen. 
Although the history of women's clergy attire has a short history, it's every bit interesting to know that it goes beyond the clerical shirt and collar to include more feminine apparel designs. Here's how women's clergy attire evolved from 'boxy button-down shirts' to stylish and modest garbs representing both faith and virtue at the altar. 
The Evolution Of Women's Clergy Attire 
The history of women's clergy attire marks the adaptations made by ordained women as they take on a female church leader's role. Much has changed throughout the decades from the colors and dress codes they once wore to give way to a vast and more colorful array of women's clergy attire.  
Yet despite these good additions, modesty remains the guiding principle for all modifications. Today, women's clergy attire is both elegant and stylish. Thanks to several enterprising clergywomen-turned-clergy-wear-providers. You can check this store out for a wide range of clergy attire that's both classic and modern in style.  
The Blue Beginnings  
The Quakers are the first Christian denomination to allow women to serve as ministers in the early 19th century. Other churches followed suit, with women serving as deacons, ministers, and preachers. Within the Church of England, women served as deaconesses as early as 1861, although it wasn't an ordained role until 1987. Those serving as a deaconess were admonished to wear blue to uphold the tradition of feminine service and long-suffering exemplified by the Virgin Mary.  
All-Black Attire 
In the United Church of Christ, women were appointed as deaconesses who nurse the sick while also performing parish work. Back then, they stuck to the simple black dress with a white collar for streetwear. They added a white apron and matching white cap while working in the parish and hospitals. Their distinctive garbs weren't just known as the first clergy wear for women, they also went on to become the basis of nursing uniforms.   
Other denominations with women priests also took on the all-black look, with a clerical collar and shirt as their standard attire. They either paired it with a skirt or a pair of trousers for their everyday wear. As uncomfortable as they seem, women used this ensemble for several decades as this was their only suitable option. The clerical shirt and clerical collar helped the congregation recognize them as religious authorities and led to their wider acceptance in the Christian world. Black is often related to simplicity and so most clerical clothing, male and female alike, are often in this color.
From Boxy Shirts to Fitted Blouses

  
While the clerical shirt and clerical collar marked the clergywomen's authority, the form and fit made them unsuitable for women's bodies. Clergywomen would lament the lack of breast darts or curved panels that made women look 'shapeless, young boys' rather than feminine religious leaders. Clerical shirts looked more fitting for men rather than women. These button-down shirts were also made from a stiff cotton material that restricted movement.  
Clergywomen often faced a dilemma regarding clerical attire since they had to find something decent that at the same time conformed to the expectations of what a 'woman priest or pastor' looked like. They always had to look for appropriate clothes that will not only earn the congregation's respect, but also feel comfortable, especially as they had to wear them for long periods. 
To remedy this, clergywomen had to become crafty to make suitable alterations to the clerical shirts or make adaptations to transform mandarin-collared shirts. They also made their own clerical dickies to wear underneath blouses, suits, and sweaters.  
Slacks And Skirts  
At first, clergywomen adopted the entire male ensemble—black clerical shirt, clerical collar, and black trousers as their signature clergy attire. However, as time went by, women ministers and preachers opted to show some of their femininity by pairing the classic clerical shirt with a skirt in the same or complementing colors. Whereas the slacks allowed them to move about whenever they performed ministering duties in their parish, skirts created a more formal tone during meetings. Thus, skirts can be seen as crucial additions to the feminine clergy apparel. 
From Made-To-Measure To Mass-Produced  
The demand for suitable apparel increased as more women entered the clergy. In the 1980s up to the last decade, women-led clothing stores and clergy outfitters began to recognize the need to suit up the increasing number of women in the clergy.  
At first, made-to-measure and mail-to-order designs were the norm. Clergywomen sent in their breast, hips, and waist measurements and specifications for their desired garment, and the company would take 2-3 months to produce the customized clothing. Women finally had their clerical clothing line that was tastefully suited to their form and their religious function.  
Clergy outfitters such as Bently & Simon narrowed the clergy gowns from five to three inches. They also highlighted it with pleats to give it a more feminine look. In 1994, women were allowed to wear vestments and were offered lightweight wool rather than its heavier counterpart for male clergy members. Up to the late 1990s and early 2000, custom work was the norm for women's clerical attire. 
By 2014, women already comprise a third of all clergy in English churches, with some being consecrated as bishops. This led to increased demand and the rise of mass-produced women's clerical wear. Stores now offer various clerical shirts, blouses, robes, dresses, and vestments for all women priests and religious leaders. 
Cottony And Colorful  
As previously mentioned, clerical shirts were previously made from stiff cotton that often restricted women's movements. Tailors experimented with different types of fabric to provide women in the clergy with modest yet straightforward garments, eventually creating more stylish clergy apparel for women. These are made from a stretchable and comfortable material. Women's clerical shirts are made from various fibers such as polyester, a blend of cotton, and Lycra and jersey knit. Others even incorporated lace and chiffon for a stylish vibe. 
Aside from the fabric, women's clerical attire also moved from traditional colors of blue, black, and white to include colors of the current season—warm yellows, cool green, and even grape. They also come in polka dots, rainbow-striped tees, long-sleeved day dresses, or coats with pink lining.  
Clerical blouses also feature different sleeve lengths—sleeveless, short, quarter, and long. Religious brand WomenSpirit released their version of a 'fitted shirt,' a modern clergy blouse with quarter sleeves often worn untucked with skirts or slacks. Robes and gowns now come in different designs and traditional colors, and are also often named after women Biblical characters, which give a nice ring to it.  
The Must-Have Clerical Dress

     
Most of what clergywomen wore can be seen as adaptations of what their male counterparts used. Women resorted to modifications all on their own or by specialized tailors to make clerical shirts, gowns, and robes more suitable to the female body.  
But there's one thing that stands out from the rest of women's clergy apparel—the clerical dress. These dresses are modest yet powerful statements of a woman's strength and devotion. Whether knee-length, midi, or full-length with short or long sleeves, these garments make women ministers and preachers look dignified and modest as they preach at the altar and administer to the needs of the community.  
On a deeper level, the clerical dress stands for women's successful integration in church service and authority. It allows women to exercise their calling with strength and confidence as they fulfill their ministry role. 
Conclusion  
The history of women's clergy attire represents the challenges that female religious leaders encountered after being ordained in a previously all-male priesthood. But as more women joined the clergy, the demand for appropriate clerical apparel compelled custom clothing stores and clerical outfitters to create clothing lines primarily dedicated to women in the clergy.  
These modern clerical clothing pieces help women ministers, priests, and preachers ensure that they're comfortable, confident, and steadfast in their sacred duties.