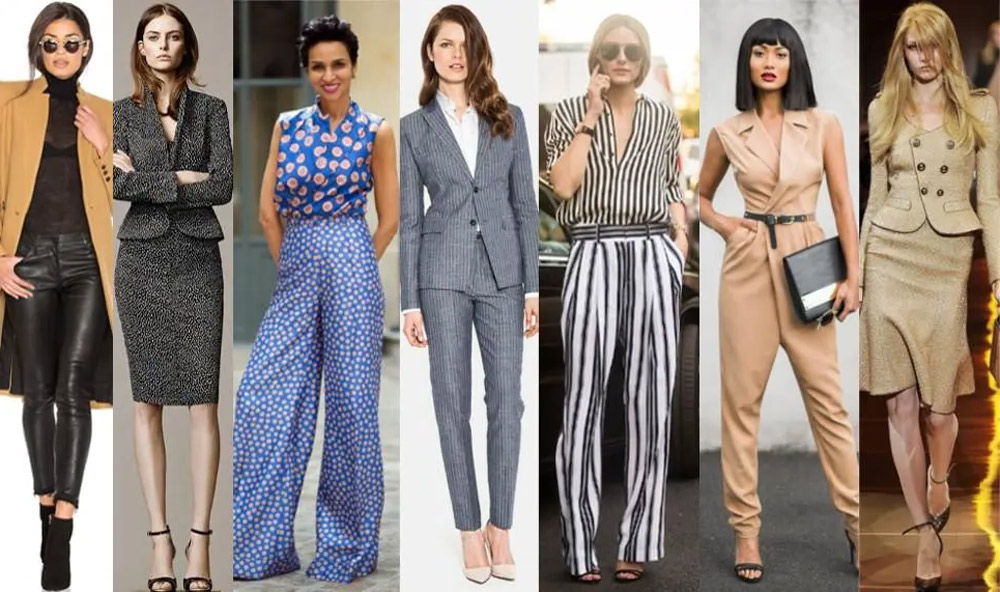 Power dressing is for a woman who wants to exude authority, confidence, and power. It started in the 1970s, and it became more popular in the 1980s as women in all sectors of industries increased their number in the workforce. This is the era when tailored jackets, shoulder pads, and dresses at knee length emerged as the best fashion trend.
The art of power dressing rose back in 2017 as famous designers worked their way in bringing back the 80s fashion trend. If you want to know how power dressing feels, here are some tips that you can use during the fall season.
Tailored Suit
The tailored suit is likely the most noticeable power dressing style. This style has the classic clean lines and silhouette that demands attention. It is also versatile, as you can use it for your work and even going out during weekends. The versatility they offer are great for those who wish to achieve a no-fuss look but with power.
Tailored suits give you an advantage with their fit. Women have varying body shapes, and while some clothes may not be the right fit, a tailoring company can help you attain the perfect trim for your clothes.
Customize Your Tailored Suit
You can look for ways to make your tailored suit stand out by combining bold colors and materials instead of just black and white. If you have silk and satin blouses, suits with textures and logos will go well with them. You can match your linen shirts with tweed skirts and velvet blazers on top of your dress.
Some fashion houses play with unstructured blazers with no shoulder pads or chest canvassing. Some will transform an unstructured blazer into a cardigan, which retains the formal look but with less stiffness. Don't be afraid to mix structured suits with more feminine blouses. The contrast brings perfect balance, which is important for those working in the office.
Dress for Success
Dresses shouldn't just be reserved for big parties. You can also use dresses as a staple to your office attire. While you can wear a structured dress for a more formal look, you can also choose to wear dresses with sequins, buttons, and even lace to achieve that subtlety and authority. Remember, you don't have to lose your style as you express your power and authority through your dress. You are also free to express your femininity.
Power in Stilettos
Aside from wearing beautiful ensembles, you can also accentuate your style with powerful statement shoes. Stilettos are a great choice for those who want to feel sexy while exuding power. The additional height the heels can give you can boost your confidence, allowing you to exert your authority and power with grace.
Accessorize
Complete your overall look with accessories that showcase your style and authority. If you want to express subtlety with elegance, drop the diamonds and opt for other gem options. Your choice of white sapphire vs. moissanite can spell a huge difference in how you will present yourself in front of your colleagues and clients. You can also choose to go bold with chunky necklaces. Never forget to wear a nice watch to finish your look.
Final Thoughts
If you want to have more ideas about power dressing, you can watch some runways and get inspiration. There are many compilations of power dressing available from famous designers and fashion companies. These outfits are available everywhere, and you can also be an inspiration to other women for power dressing.