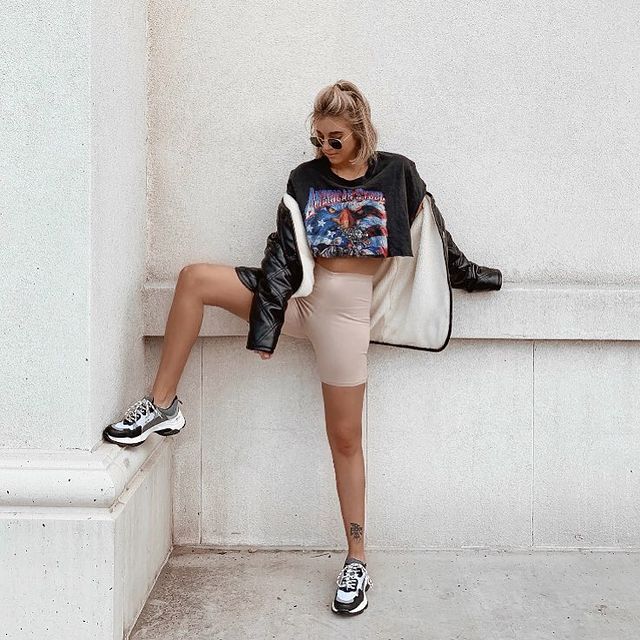 Biker shorts… as an outfit? Long gone are the days where we only wore biker shorts underneath our dresses and skirts in elementary. Biker shorts are actually a trend right now, and if you didn't think it was possible, these 8 stylish ways to sport biker shorts will change your mind.
Casual Businesswoman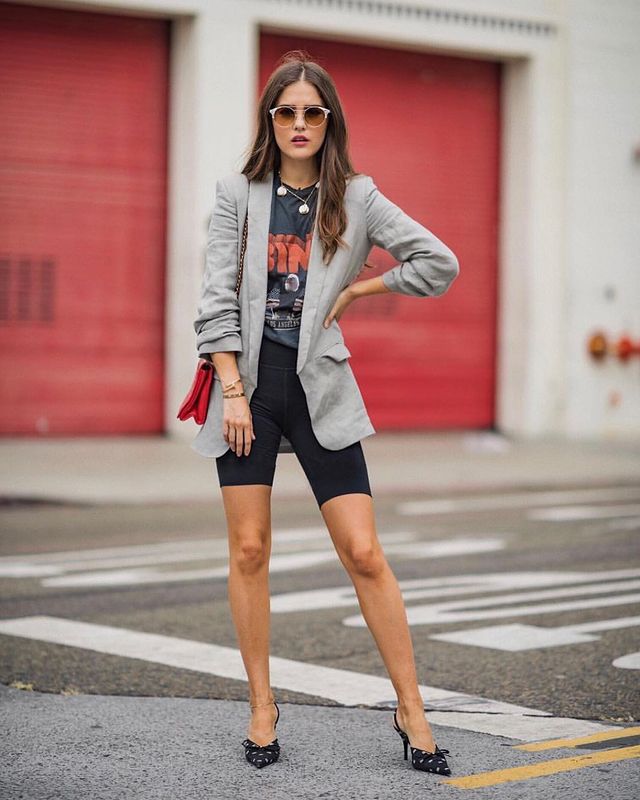 If you've ever thought about trying to mingle casual attire with savvy businesswoman and actually look fantastic, this will be your dream come true. We love the way she pulls off this unique, yet utterly sophisticated and cool style. An elegant gray blazer pairs well with a slouchy band tee, polished off with a pair of tight biker shorts and tiny, pointy heels to match. It's a mix and match of all our favorite looks, jumbled into one adorable look that can be pulled off virtually anywhere.
Leather Love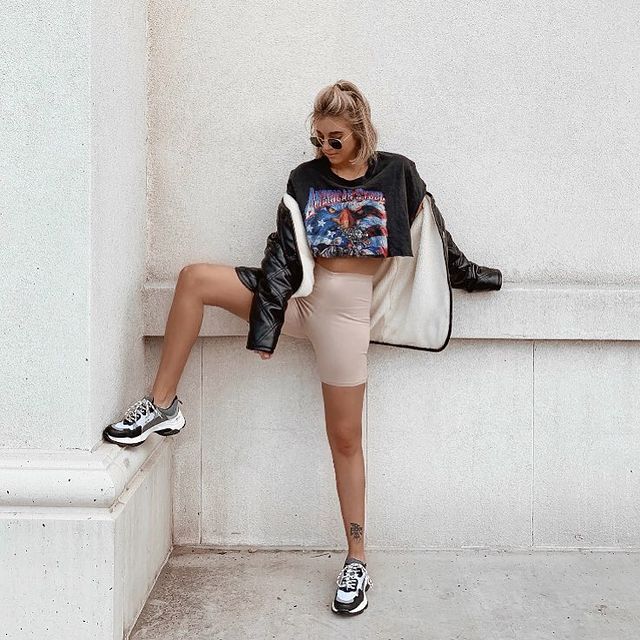 Biker shorts can actually be edgy, and this dime proves it. Here beige biker shorts get a fierce makeover as she ties her look together with an oversized crop top and a leather jacket. If you really want to set the punk rock chic in stone, finish with a darling pair of your favorite athletic shoes and John Lennon circular shades.
Sophisticated Petticoat and Boots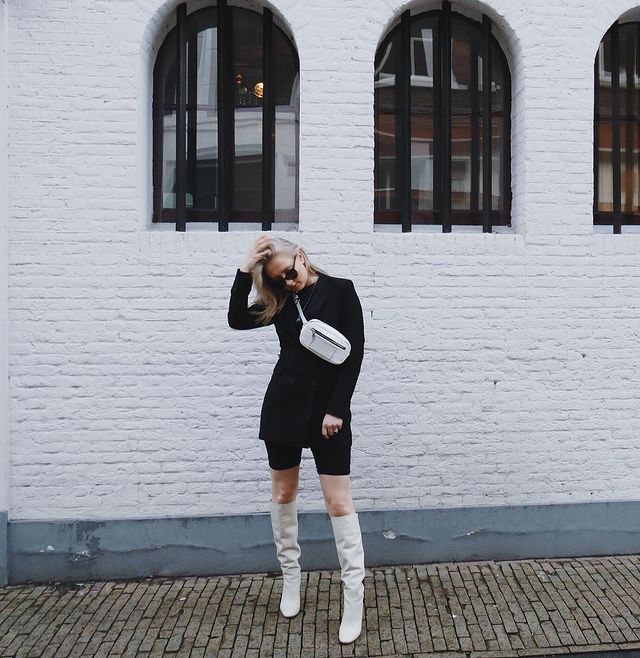 A petticoat and boots pairs perfectly with a set of tight, flaunting jeans- wait a second. We would've thought that a pair of sultry heeled boots and a savvy petticoat could only be accompanied with other sophisticated counterparts, but her biker shorts actually look ridiculously suave. It's trendy, it's cute, and best of all it's a high fashion finish that could easily be walked down the streets of New York with ease. Fall/Winter fashion? You bet.
Preppy Perfection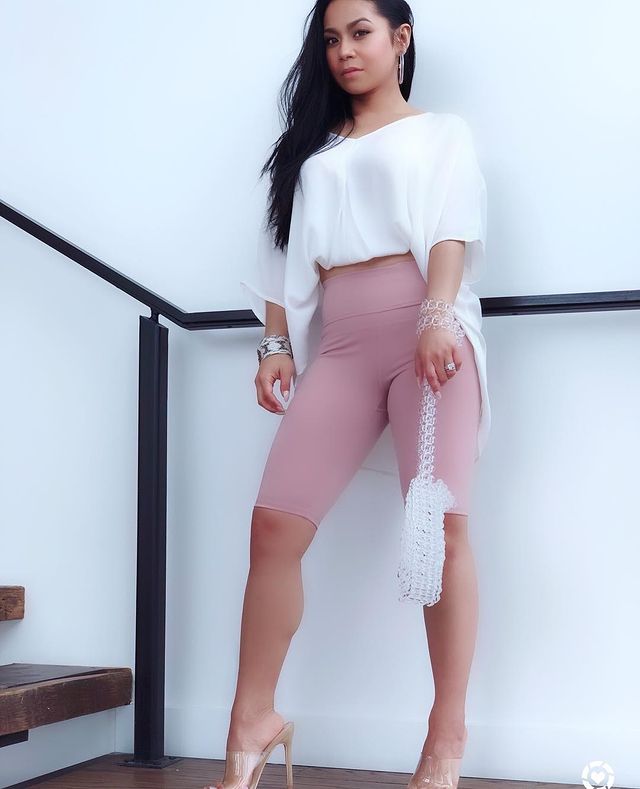 Biker shorts wouldn't regularly be in the girly-girls closet, until we saw this look. Her charming blush pink biker shorts is the perfect addition to a soft and flowy off-shoulder crop top, with a set of skinny high heels and dazzling accessories. Needless to say this is the preppy girls dream come true, and we're absolutely living for this perky, bright look.
Monotone Leathered Look
If you're a gal who enjoys living on the edge and a sultry, seductive, and downright fierce look is your favorite, then you're going to fall in love with this style. She rocks leather from top to bottom, with a small bra-like top, leather biker shorts, and a set of enticing leather heeled Doc Martens to tie it all together. No, it's NOT a look for the faint of heart; but it is quite a sight to see.
Jean Jacket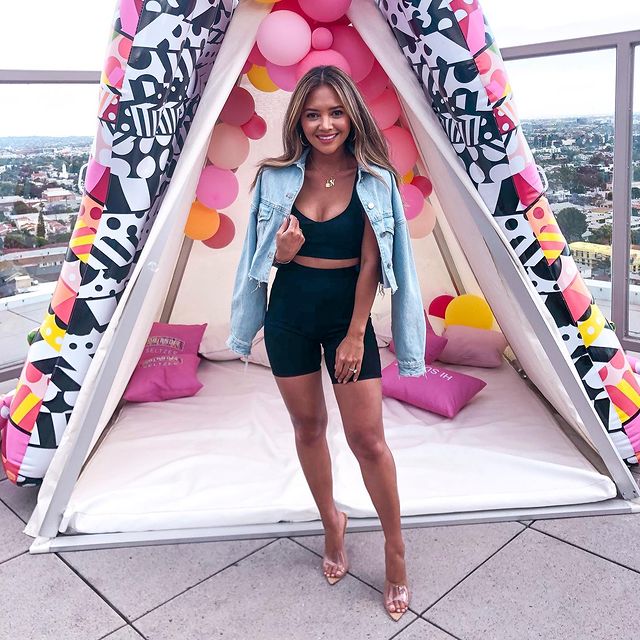 This is perhaps one of our favorite ways to sport biker shorts, because it's simple yet cute and girly, and can be worn to almost any event without looking understated or too over the top. Her cute black combo is accented beautifully with a lightly shaded jean jacket, and a set of pink heels to match. An adorable look you will want to wear all summer? Yes!
Patterned Goddess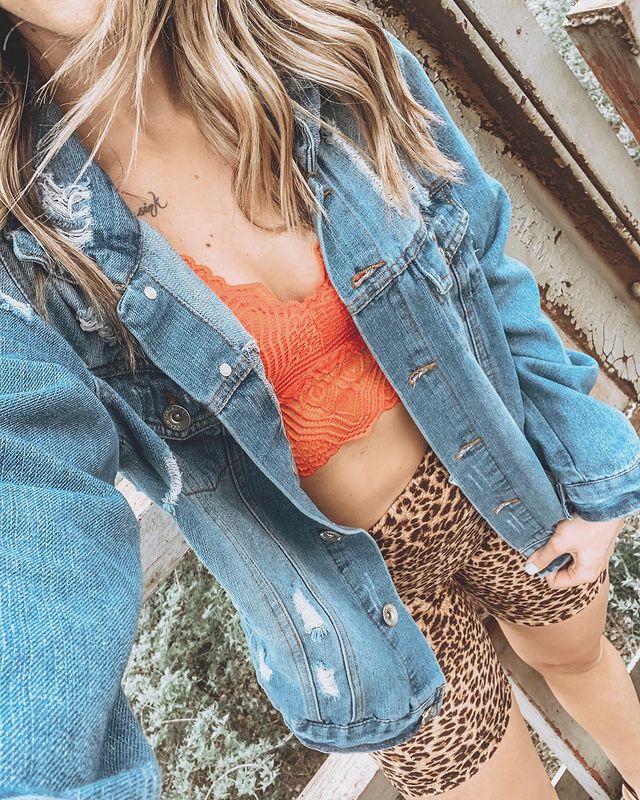 It seems like 2019 is all about patterns, and leopard is quickly hitting the top of the popularity charts. We love this way to sport biker shorts because it's on-trend, adorable, and we love the mix and match of different patterns that keeps things very interesting! You can go as crazy or as subtle as you want with your patterns, but this lace on leopard combo is certainly a hit. And of course we're loving that jean jacket to tie it all together!
Athletic Vogue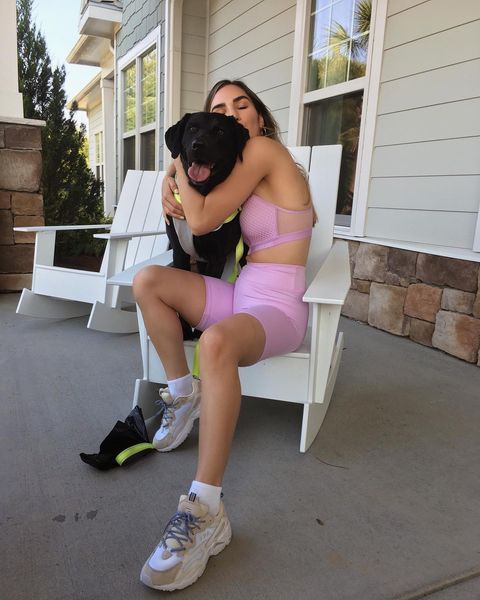 Of course, one of the biggest purposes of biker shorts is to wear while working out, especially biking. But just because they're essentially classified as workout attire doesn't mean it has to look dull or boring! This lovely lady shows us that we can look hot while we work out, and her look is so charming that she can easily wear it all day throughout her errands. Getting a coffee after a nice bike ride? Going out with friends to go shopping? This outfit doubles and can work into your whole day.
Style Tips to Keep in Mind:
Mixing and matching is a great way to show off your unique personality. The great thing about biker shorts is they typically come in a variety of styles, so finding an outfit you love is easy!

Biker shorts don't have to be just for working out, but they can definitely be an addition to your exercise closet and you will still look fabulous.

Biker shorts can easily match up with all types of shoes and boots. As you can see, everything from skinny, high heels to alluring thigh high heeled boots go well with biker shorts.

When it comes to accessories, it's best to stay minimal with biker shorts. If you plan on wearing a jacket, the most popular picks are blazers, jean jackets, and petticoats.

Hairstyles won't have too much of an impact on this look. Just try and match your hair and makeup to the style you've created to finish off your personal, unique appearance.
Conclusion
Don't be afraid of the biker shorts, girls! As you can see, biker shorts can be worn in a wide variety of ways and they all look fabulous. Keep it cute with a flowy crop top or go all out with a leather style that will steal the show. Mix and match until you find your favorite look and work it, girl!
Are you a fan of the biker shorts trend? Have you been sporting biker shorts this season? We love to hear from our readers, so tell us what lovely biker short outfits you have come up with so we can try them, too!