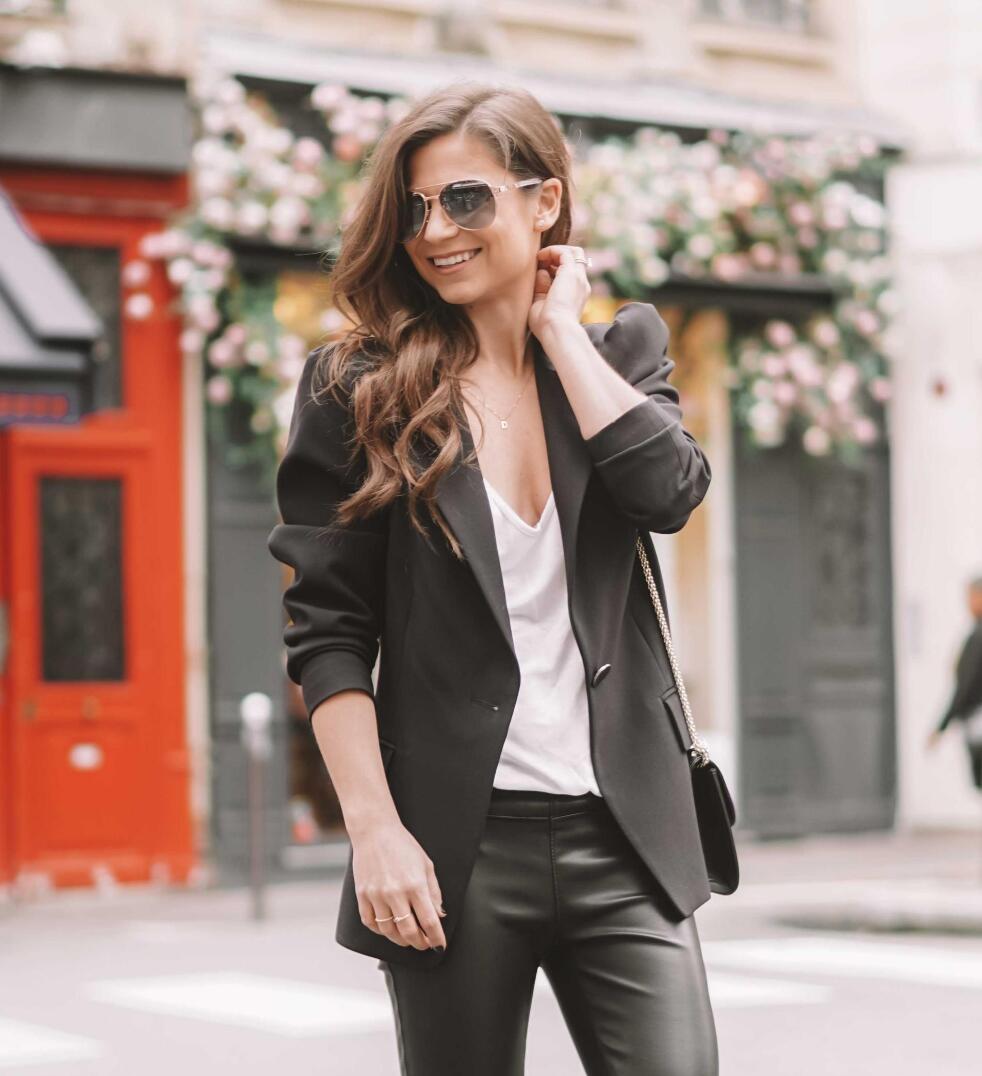 What to wear with a blazer (female)
When you think of a blazer, the first thing that comes to mind is likely some type of professional setting. You might even think of menswear. Blazers definitely did start out as clothing pieces that were only appropriate for men to wear to the office, a business meeting, or other professional events. Sometime during the twentieth century, blazers became fair game for women's wear, too. However, it was not until the twenty-first century that women began to branch out with their blazers and pair them with non-work-related attire as a fashion statement.
Today, women's blazers remain appropriate attire for a day at the office but can also be worn for many other occasions as well. Blazers are actually very versatile pieces that can dress up your outfit or transform it into a modern and trendy look. If you've never considered wearing a blazer outside of your 9-5, now is the time to step out of the box of blazer fashion.
1. Forget Professionalism

Go ahead and wear a blazer to your next business meeting if you want, but it's okay to throw professionalism out the window if you want to wear your blazer as a trendy fashion statement instead. In fact, if you want to wear a blazer outside of a professional setting, it's important to dress it down a bit to add to its versatility.
Pair a blazer with distressed skinny jeans and a fitted tee to create a cute and casual outfit that still looks put together. Or, try layering a blazer with a relaxed fit over a button-down or a flannel. Pair this combo with cuffed jeans and ankle booties to achieve a stylish, polished look that's still casual enough for everyday street wear.
2. Go Oversized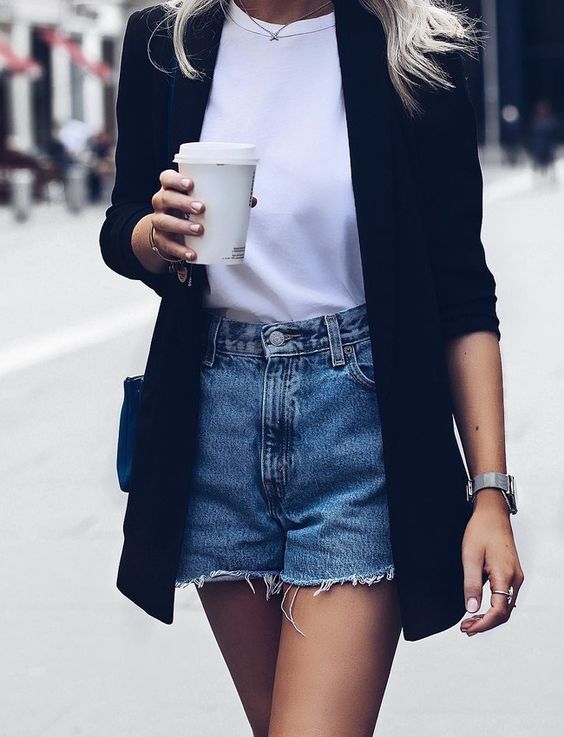 When you wear a blazer for fashion purposes, you can get away with many different cut and style options apart from the classic professional construction. The first and most versatile of these options is an oversized blazer. Try wearing an oversized blazer over a fitted crop top and short skirt for a carefree, whimsical look with a feminine finish.
If you don't want to go oversized, try a cropped blazer instead. Cropped blazers give off an instantly cute and casual vibe and help balance out your look. Pair one with high-waisted cutoff jeans and a tucked-in graphic tee or button-down top to get a flirty and flattering look.
3. Add Femininity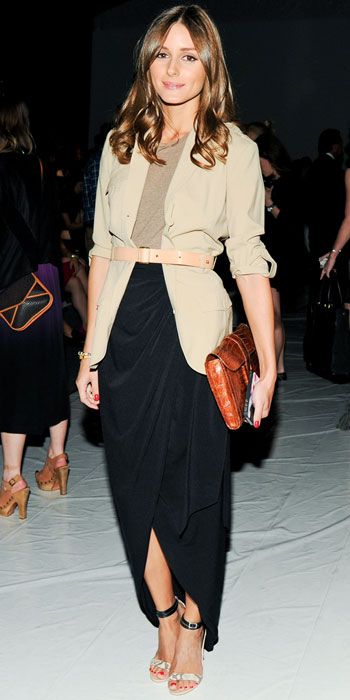 A plain gray or black blazer tends to look a bit masculine. If you're worried about your outfit coming off as tomboyish, there are many easy ways to add a bit of subtle femininity to your look.
If you want your outfit to look softer and more feminine, make sure there is color in your look. Pair a long, neutral blazer with a colorful skirt or shirt. Try adding delicate textures into your look, too. Wear a blouse with lace or silky accents to break up the masculine material of a classic blazer. Finish off your outfit with delicate jewelry accents. Try a subtle metal choker or a floral statement necklace to act a feminine focal point for your look.
4. Pick a Pattern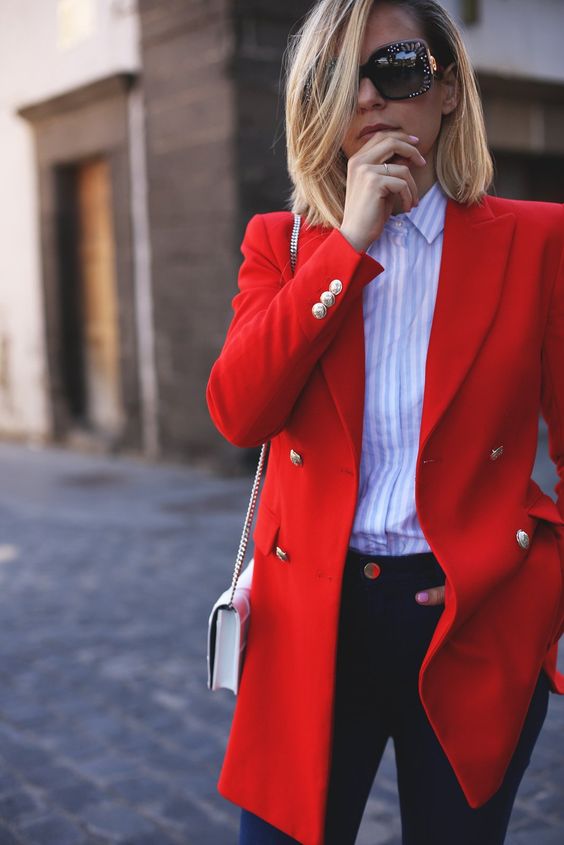 You might not feel comfortable wearing a leopard-print blazer to work (and for good reason), but you don't have to stay within the boring realm of gray, black, and tan when it comes to blazers that are strictly for aesthetic purposes.
Take advantage of a solid, brightly-colored blazer to add a pop of color and instant interest to a plain outfit that only includes neutral pieces. Or, choose a blazer with a large, bold print to act as the focal point of your look. Pair a patterned blazer with more subtle pieces, but vary the texture and material of the other pieces you wear to maintain balance in your look.
5. Raid the Men's Section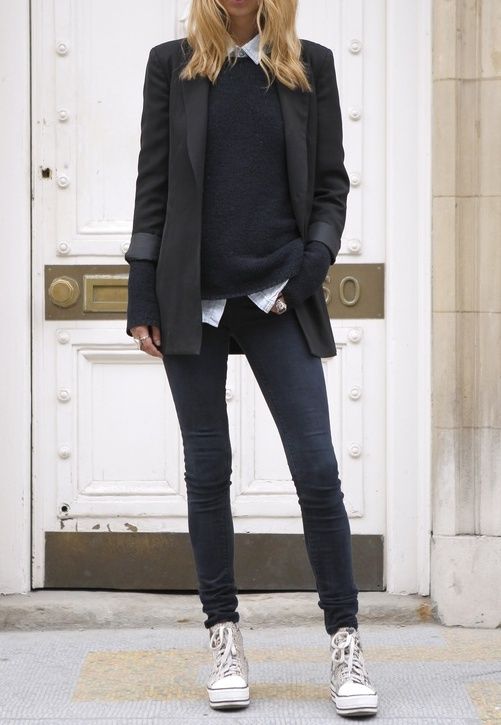 It's easy to find blazers that are designed for women, but men's blazers have their own unique advantages. Blazers that are made for men have a boxier cut than women's blazers. This boxy, loose-fitting cut looks chic and edgy when paired with tighter pieces like distressed skinny jeans and a T-shirt.
If you do choose to raid the men's section to find a blazer, make sure you find a blazer in a size that is close to your own. A boxy fit can be flattering, but there's nothing attractive about a blazer that's sliding off your shoulders because it's three sizes too big.
6. Make Summer Pieces Wintry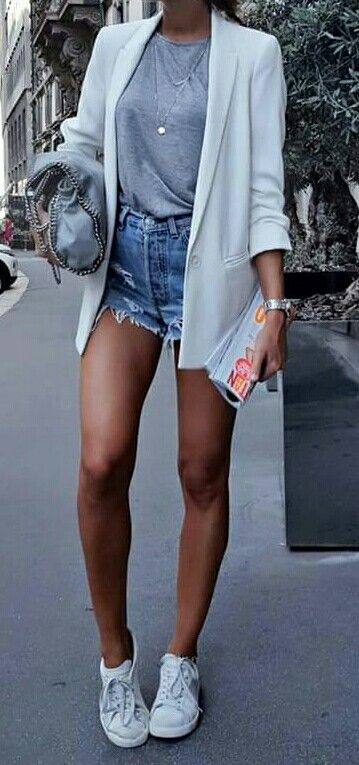 Blazers are inherently warm and comfortable. Adding a blazer to your look is a great way to transform a warm-weather outfit into a look that's appropriate for fall or winter without detracting from its polished finish.
Layer a loose-fitting blazer over a chunky-knit sweater and pair this combination with jean or leggings to create a warm and cozy look that still comes off as streamlined and put-together. Or, throw on a pair of tights and ankle booties underneath a skirt or dress and add a blazer and a patterned scarf. This feminine, sophisticated look is the perfect choice for fall everyday wear.
7. Get Dressy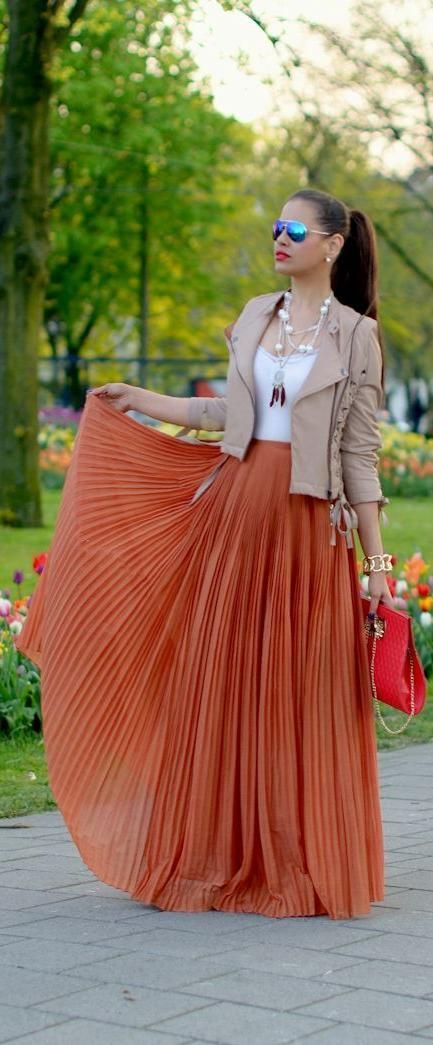 Pairing a classic blazer with dresses and skirts creates an unexpected juxtaposition that comes off as both pretty and stylish.
Slip on a cropped blazer over a fitted blouse and a flowing maxi skirt to create a boho-chic look with a bit of a twist. Or, pair an oversized blazer with a shorter, printed dress to instantly make your look appear more glamorous and polished.
It doesn't matter if you work in a professional office setting or not. Every modern woman should own at least one blazer and wear it frequently as a trusty wardrobe staple that can be effortlessly and stylishly incorporated into a surprising range of outfits. Blazers have the power to instantly make you feel more confident and sophisticated. If you're feeling insecure with your look on any given day, add a blazer to give you a boost of self-confidence and style that is sure to turn heads wherever you go.