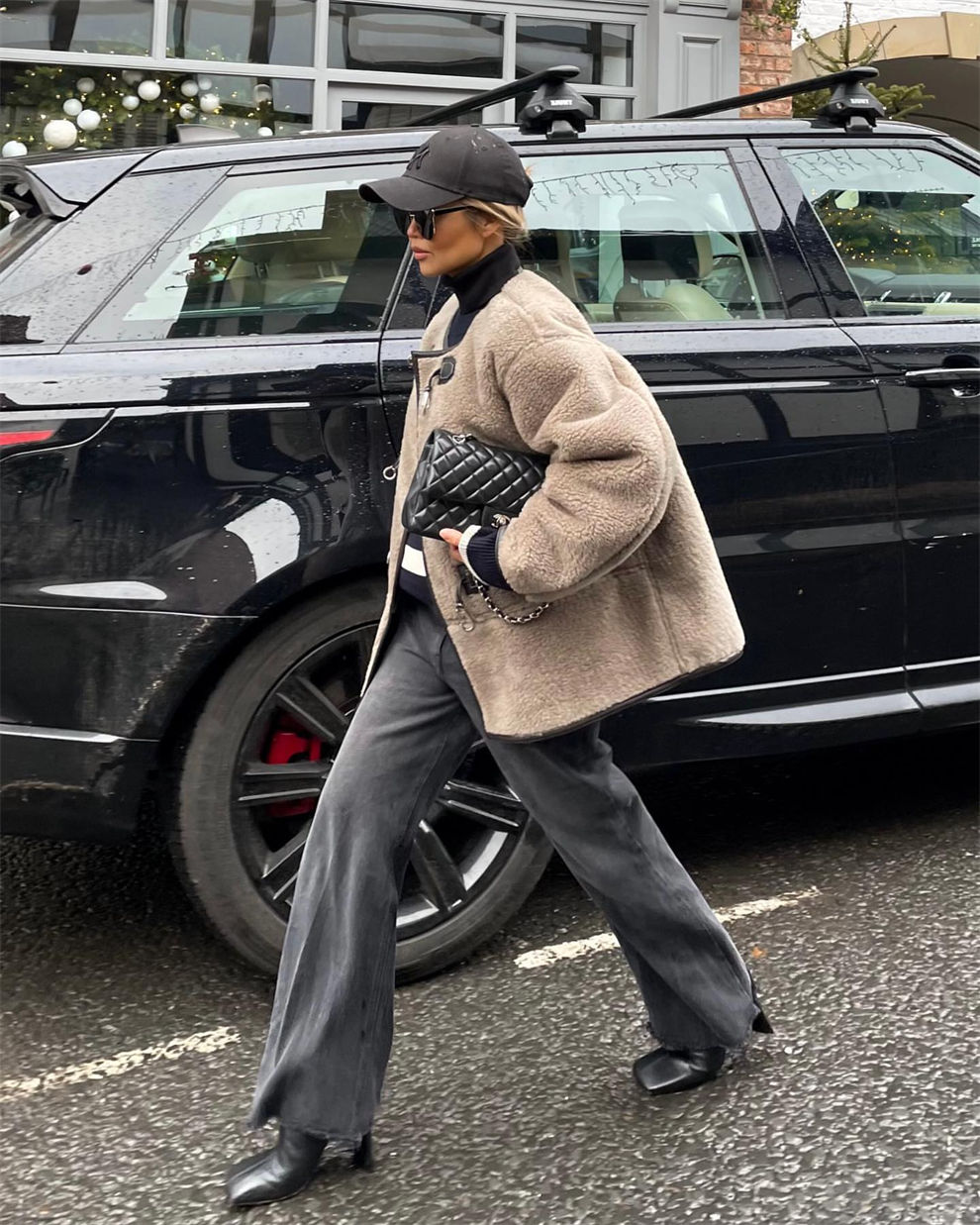 Oversized clothing often has a reputation for being the clothes you wear when you don't want to put any effort into your outfit or look for the day. Loose, shapeless clothes like hoodies, sweaters, and giant T-shirts are notorious "lazy day" pieces that you don't feel too guilty about wearing as long as you actually try to look good most of the time.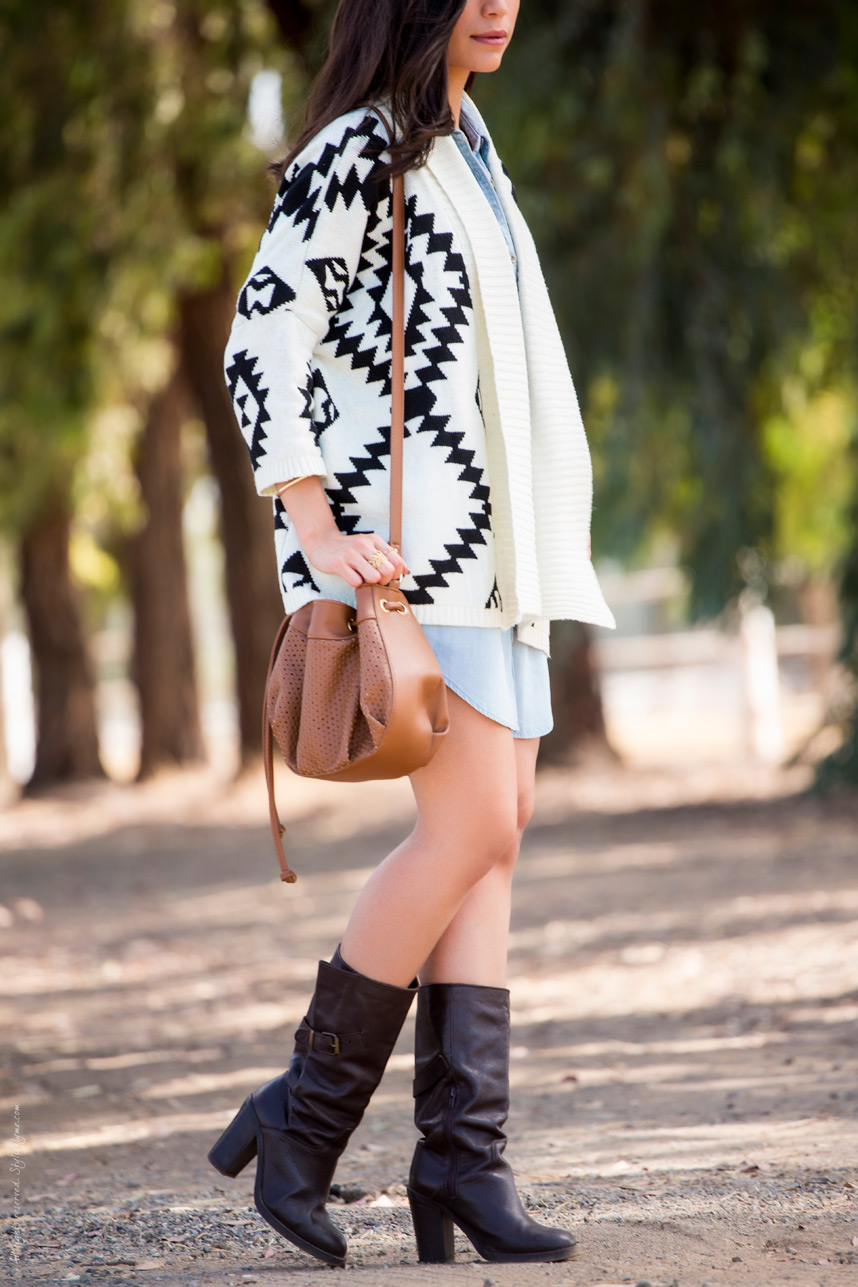 However, contrary to this traditional cast-off of loose clothes as attire that is only acceptable for days you plan to spend in bed, oversized clothing no longer equals unfashionable. In fact, oversized clothes can be made into an integral part of a wide range of trendy looks. Most modern social media users have come across online imagery of Insta-famous models looking cute and carefree in a big, baggy sweater and nothing else. It doesn't matter if you look like an Instagram model or not. You can rock oversized clothes and look like a trend-conscious style queen at the same time.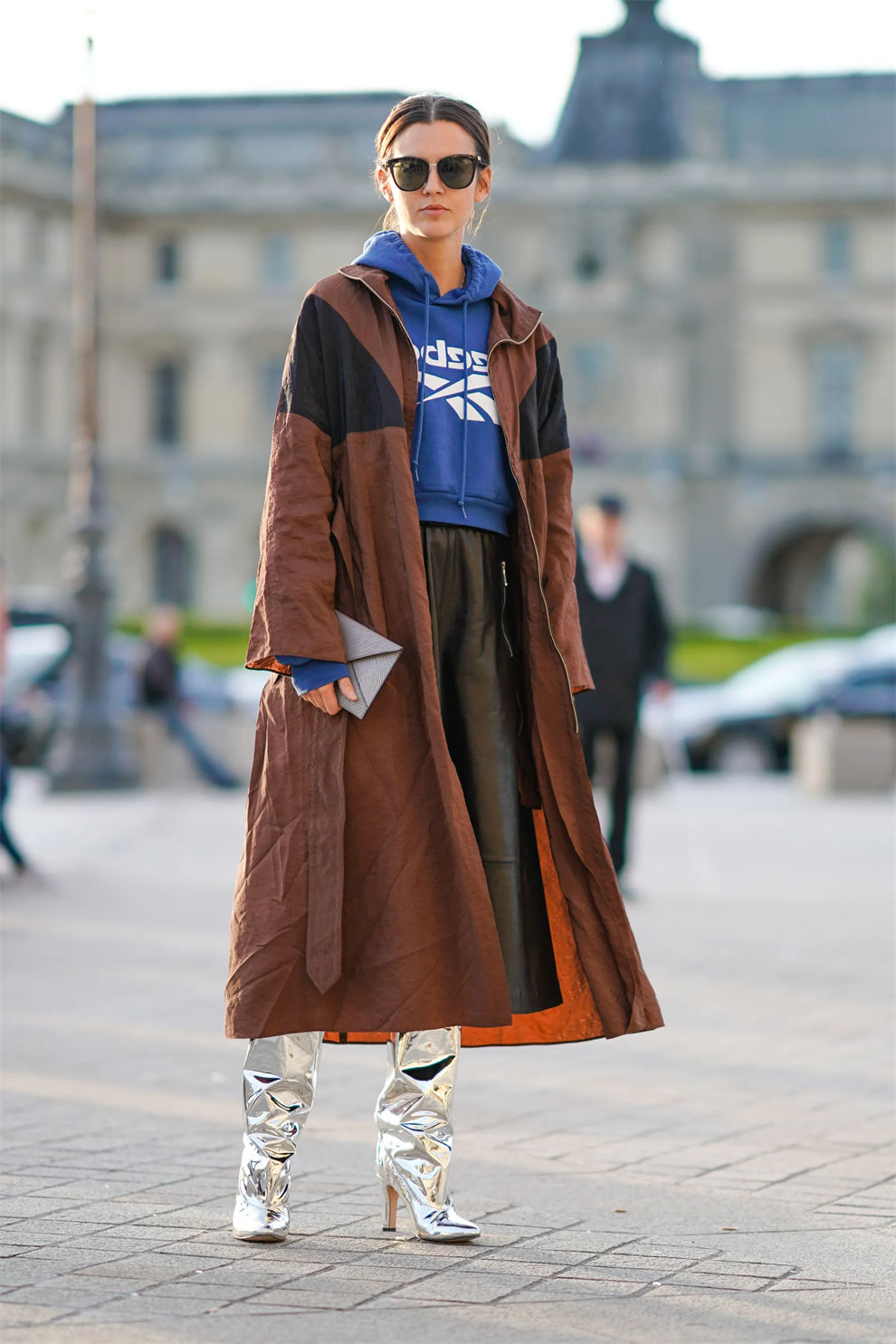 1. Stay Near Your Size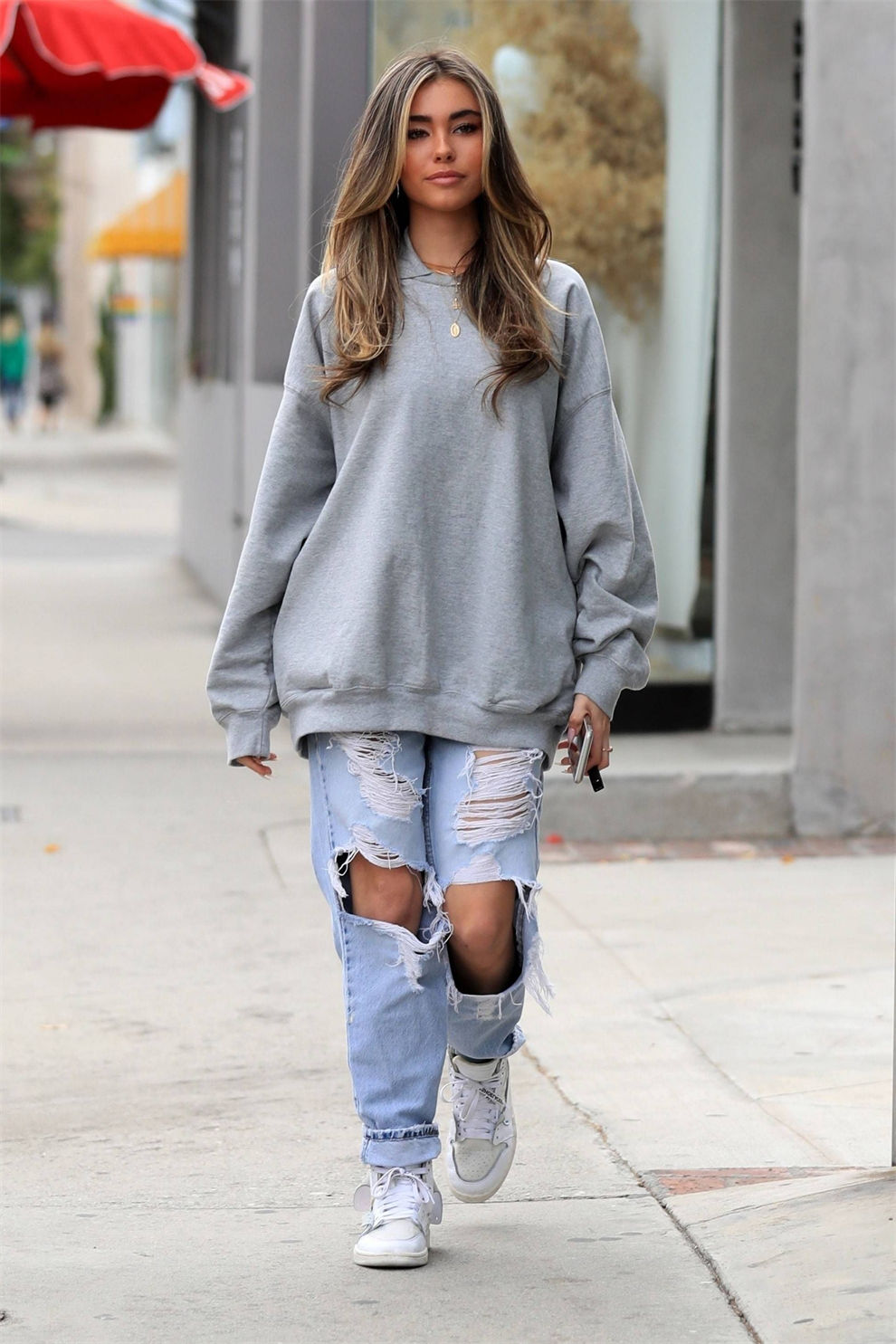 Many women try to buy "oversized" clothes by just buying clothes that are several sizes too big for them. While this tactic works sometimes with the right pieces, it's not the best idea as a general rule of thumb. Clothing pieces that are many sizes too big for you are not going to be oversized only where you want them to be. Instead, they'll be baggy in all the wrong places as well as the right ones.
It's a good idea to buy clothes that are meant to have an oversized appearance and that you're able to buy in your size. If you just want a piece to be a bit looser than it should be, always stay within two to three sizes of your standard size to avoid unflattering all-over bagginess. At the very least, try on oversized clothing if you buy them far outside of your size. This will help you verify whether the 3XL top you've had your eye on really looks as effortlessly relaxed on your body as it does in your mind.
2. Keep Detail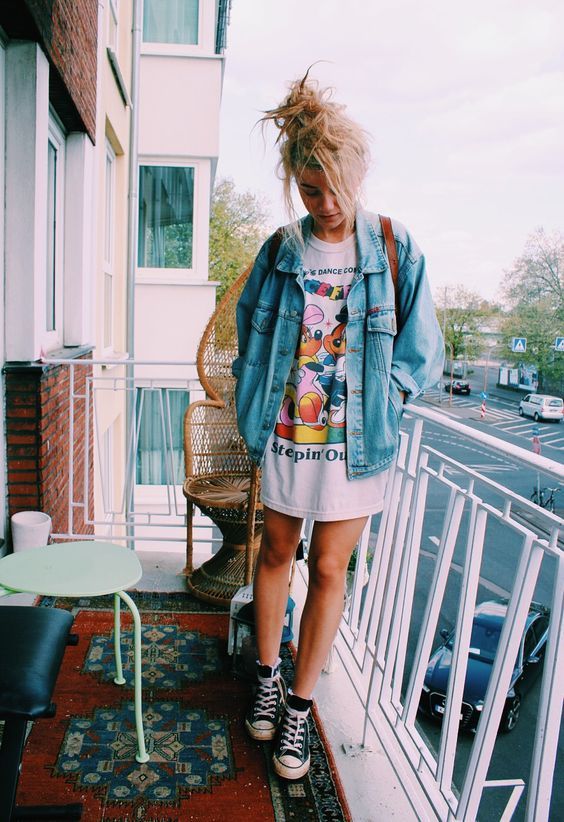 When you wear loose clothing with a relaxed fit, it's important to make sure that the pieces you wear have some sort of focal point that draws in eyes so you don't get lost in a mass of fabric.
Unfortunately, detailing can be a slippery slope when it comes to oversized clothes. If you wear big, baggy pieces with too much texture and detailing, you'll end up drowning in them. Stay away from details that add extra bulk to your clothes, like textured appliqués or think, chunky materials. Instead, go for pieces with more subtle accents like lace trim, scalloped hems, or a textured neckline.
3. Show Some Skin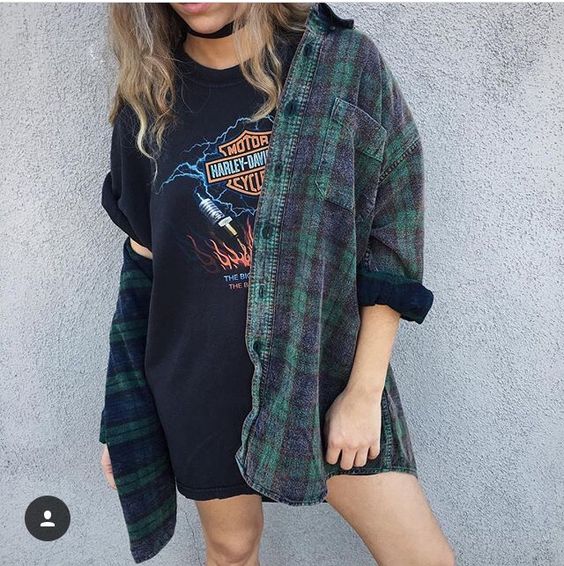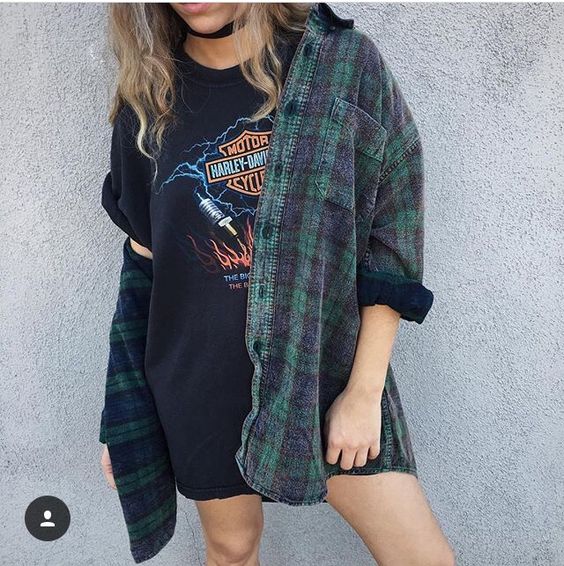 One of the biggest problems many women encounter with oversized clothing is that extremely loose clothing pieces can end up making you look shapeless. Wanting to be casual and comfortable in loose clothes doesn't mean you want to look like a blob.
Avoid a blob-like fate with an oversized sweater with holes spaced throughout, a la trendy Yeezy fashion. Or, throw on a long, oversized sweater or tee without bottoms to show off the natural shape of your legs. However, stay away from oversized tops that are also cropped. These pieces tend to make you look boxy and top-heavy, especially if you're somewhat busty.
4. Keep Some Structure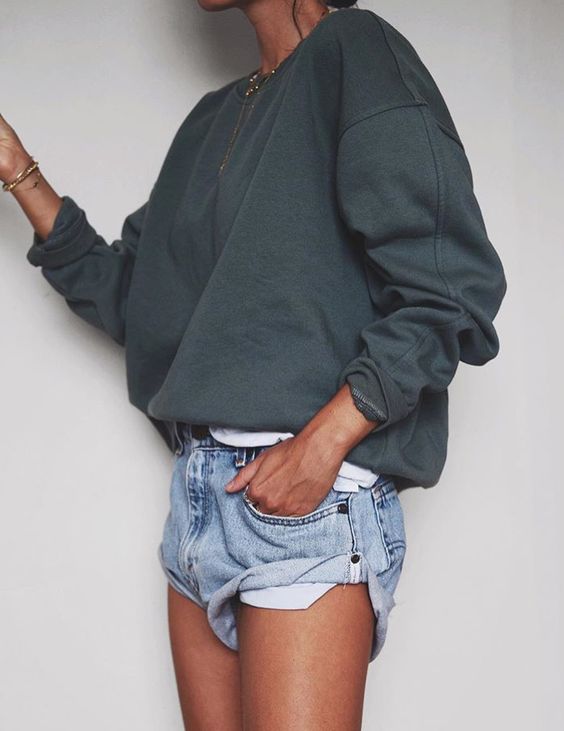 Oversized clothes that have absolutely no structure to them often end up looking baggy and unflattering no matter how curvy your natural form is. Therefore, it's important to make sure that the oversized pieces you wear don't lack structure. Stay away from any relaxed-fit pieces that seem round or shapeless, as these are the clothes that are likely to make you look larger and wider than you really are.
Instead, make sure that the oversized pieces you wear maintain some type of shape and structure. This structure can be anything, from a tight, cowl neckline on an oversized sweater to a wide, bold collar on a loose-fitting coat or blazer. All your piece needs is some kind of fitted shape for eyes to land on that isn't just an endless ocean of baggy fabric.
5. Go With Tights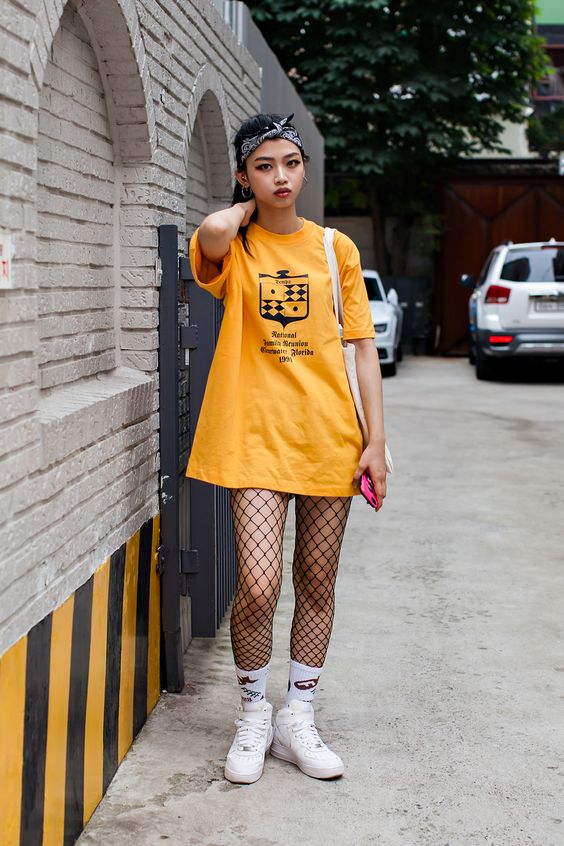 Tights and oversized tops are virtually the perfect pair. Because they fit so snugly against your skin, tights are naturally slimming and lengthening for your legs. Plus, they're very neutral and allow your oversized clothing piece to be the singular focal point of your look. Pair black tights with an oversized sweater or T-shirt and heeled booties to create a slimming and streamlined finish.
If you're feeling a bit more bold, you can even ditch the tights altogether. As long as your oversized sweater or tee drapes comfortably past your backside, you can rock it all by itself. Add a cinching belt to your waistline if the oversized-tee-and-nothing-else look feels a bit shapeless on you.
6. Try a Short Skirt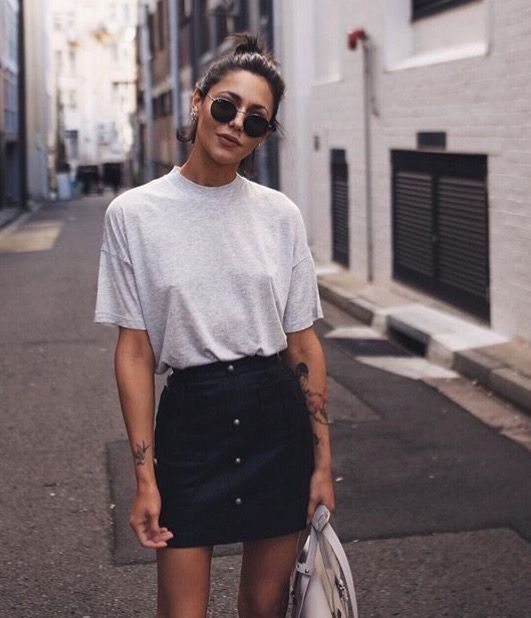 A short skirt can help balance out an oversized top. The relaxed fit of a skirt paired with its fitted waistband creates a streamlined finish for your look.
Pair a short skater skirt with a tucked-in loose sweater or a fitted crop top and oversized cardigan. Finish off your look with chunky sneakers or booties that draw attention to your bottom half and prevent you from looking top-heavy.
7. Pick Texture Carefully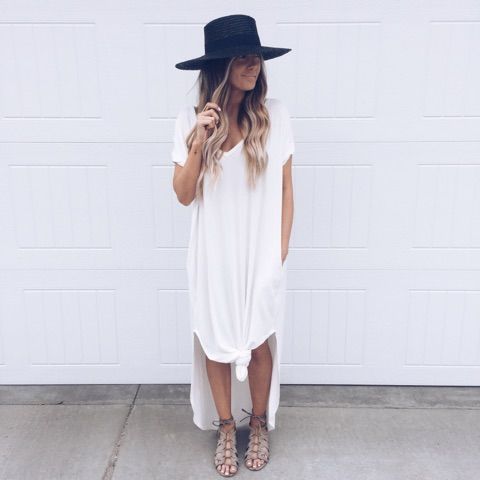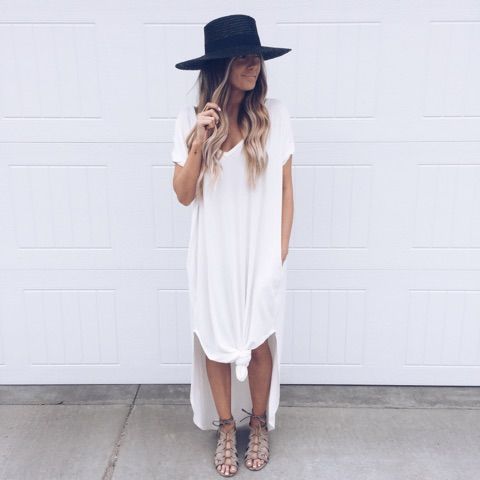 The texture of the oversized clothes you wear makes all the difference in the overall finish of your look. Keep textures in mind when picking out loose-fitting clothes.
Thicker fabrics and chunky knits are more likely to make you look larger than you really are, so balance these materials with leggings or other slim bottoms. Loose-fitting thin and silky fabrics have the potential to make you appear shapeless. Use a belt or tuck loose tops into a tight waistband to emphasize your natural shape.
Oversized clothes are cute, comfortable, and casual. In other words, they're basically great in every possible way. Keep rocking your big tees and giant sweaters whether it's a "lazy day" or not and remember that you can still be on-trend in an XL hoodie.