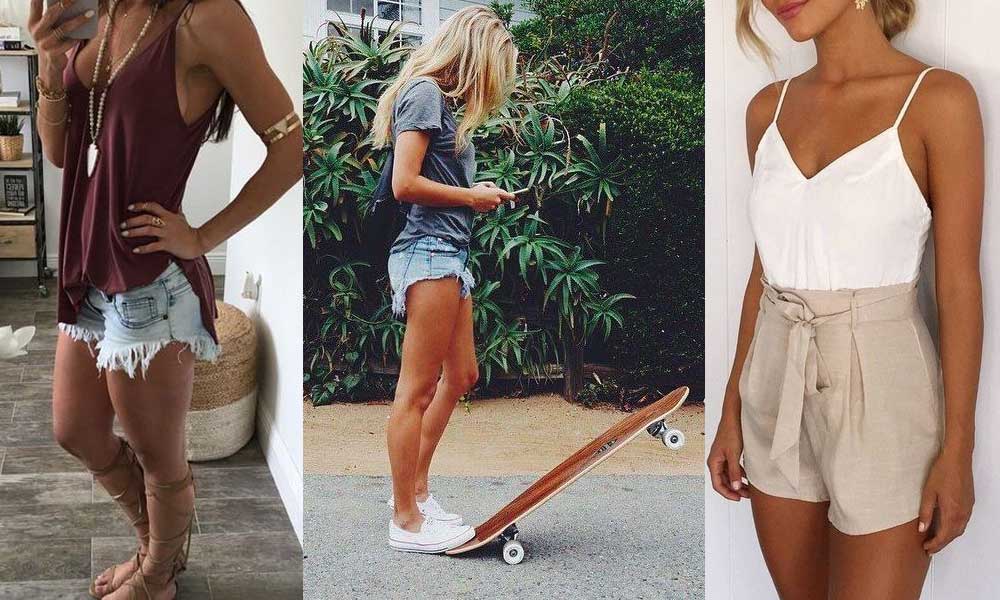 Keeping the balance between looking cool and feeling cool is a summer challenge even the most stylish of women are bound to encounter. Summer brings with it some amazing things. Days by the pool, a trip to the beach, or grabbing a cone from the ice cream truck all make summer fun. Enjoying the fun shouldn't be made stressful by worrying about your outfit. You should be enjoying yourself instead. When you look good, you feel good, and it is so much easier to have that summer fun. It is possible to beat the summer heat while still looking great.
Putting together the right accessories to match not only your clothes but your personal style will make you look – and feel – great. Without too much effort, you can achieve the perfect summer style. Wherever you go and whatever you plan, keep your look fresh with one of these stylish options. Mix and match your favorites to keep your style flowing all summer long. Relax on the beach with just the right look, or take the night in with a hot outfit. Enjoy yourself at a music festival while looking amazing. You'll have fun with your look with an added bonus of feeling great.
1. Maxi Dress Stylish Summer Outfit Ideas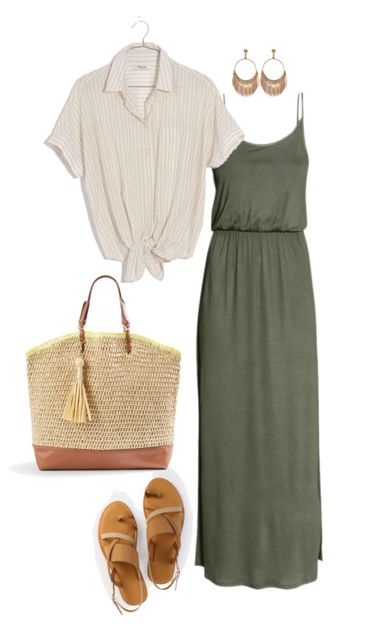 Some people don't like wearing shorts. That is perfectly okay. Personally, I could take them or leave them, but I normally opt for dresses and skirts in the summer. This maxi dress, combined with a loose shirt and beige accessories, makes for a casual yet stylish outfit.
2. Casual and Cool Summer Outfit Combination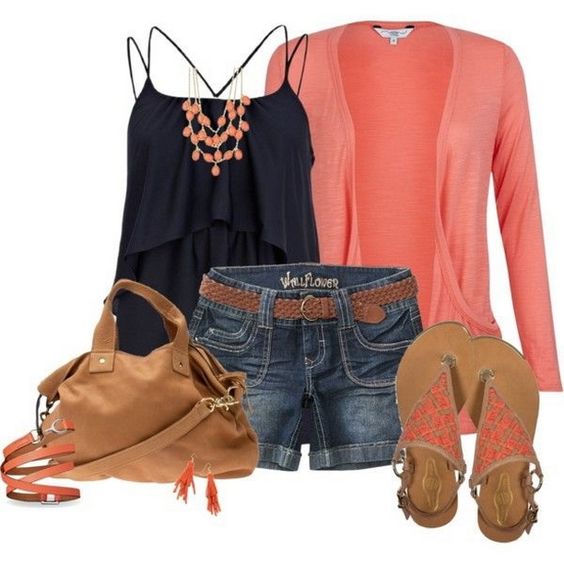 Pair your neutral clothes with accessories in a color you love, or one of the hottest seasonal colors for another stylish look. Wear the sweater for chilly mornings or evenings by a bonfire, and ditch it when the sun heats up. Keep the accessories to still rock the look
3. Pretty Maxi Skirt Summer Outfit Ideas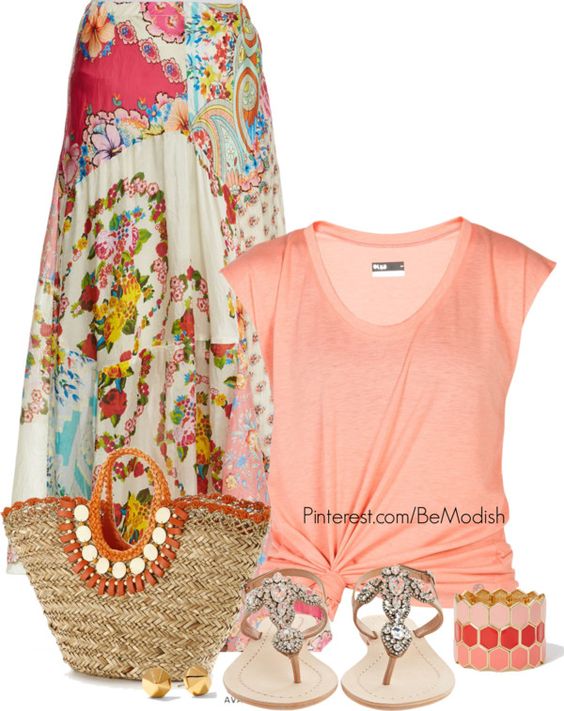 Maxi skirts make for some of the best summer looks. Pairing a floral skirt with a complimenting tee and similar colored accessories gives a casual summer feel to a feminine style. Find more casual outfits here.
4. Crop Top and Ripped Jeans Outfit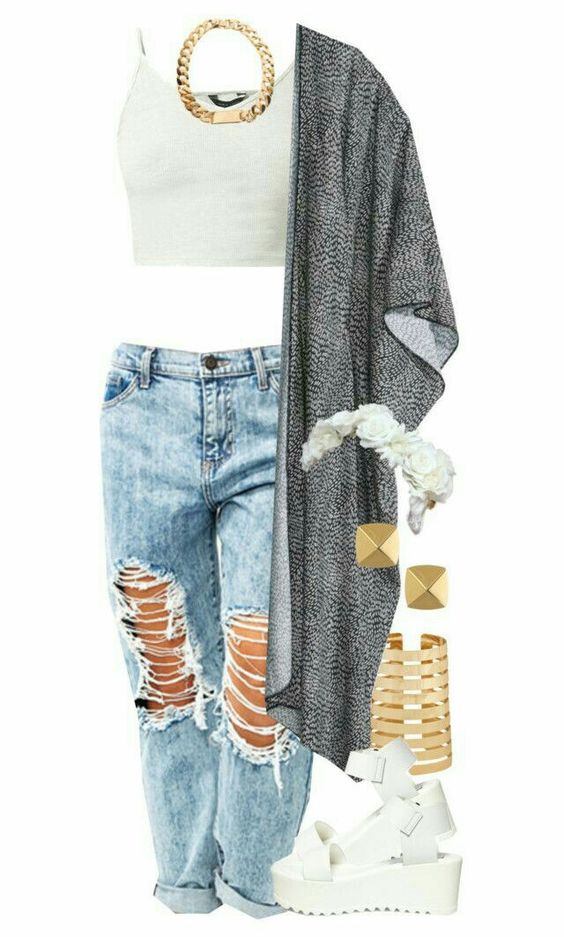 Crop tops can be a bold look, but they are definitely a popular one. Though some fear the style there is no reason not to take it on. By adding a long jacket over your shirt, you will show less skin and bring the whole look together. Pair with gold accessories to dress the look up.
5. Summer Outfit Ideas for the Office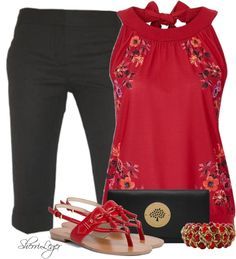 Though summer is all about vacation, the reality is most will have to work at some point. A dressy black Bermuda short with a floral top makes a perfectly stylish choice for the office when paired with the right accessories.
6. Before and After Work Outfit Idea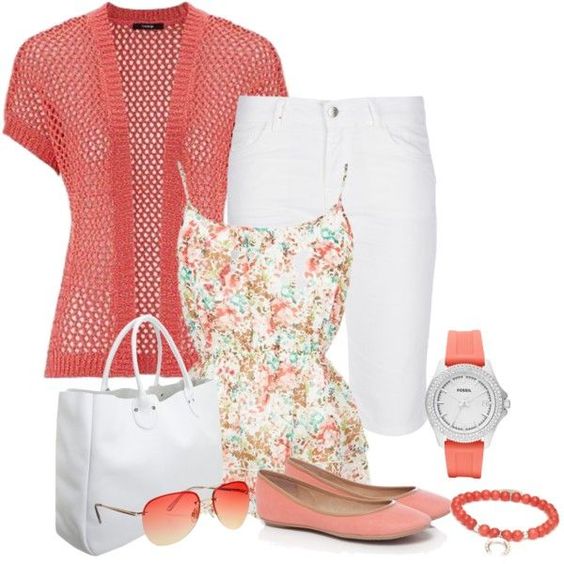 For an outfit that works in and out of the office, this pretty one is just the look. Grab a colorful shawl that you can ditch when you leave at 5. bare your arms and throw on your sunglasses for the perfect Friday evening look.
7. Tea Length Sun Dress Outfit Idea

If you are more of a sun dress loving girl, this look will keep you cool and stylish this summer. A floral dress adds color and vibrancy, while the accessories add the perfect neutral touch. You can add a bright colored bracelet to pull it all together.
8. Bohemian Sun Dress Festival Outfit Idea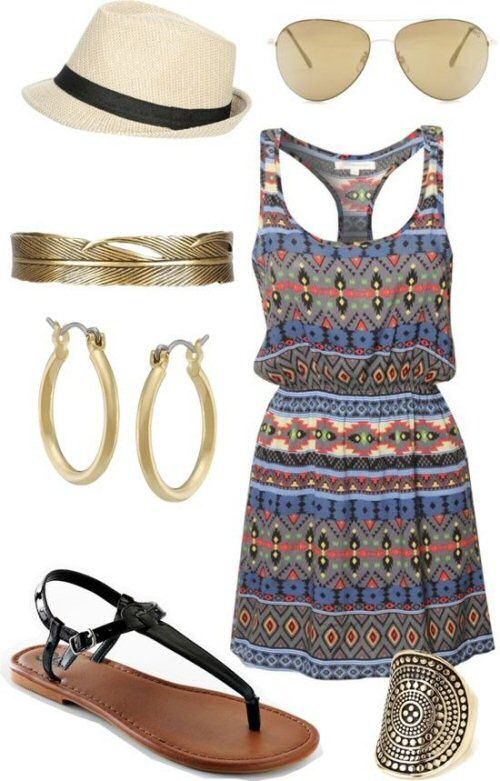 If you are headed out to a summer festival, this look will keep you cool while you kick back and enjoy the atmosphere. This bohemian-style outfit is not only cute but one that will also keep you comfortable. Aviator glasses are most definitely in, and an absolute staple when it comes to summer accessories.
9. Pencil Skirt Casual Summer Outfit Idea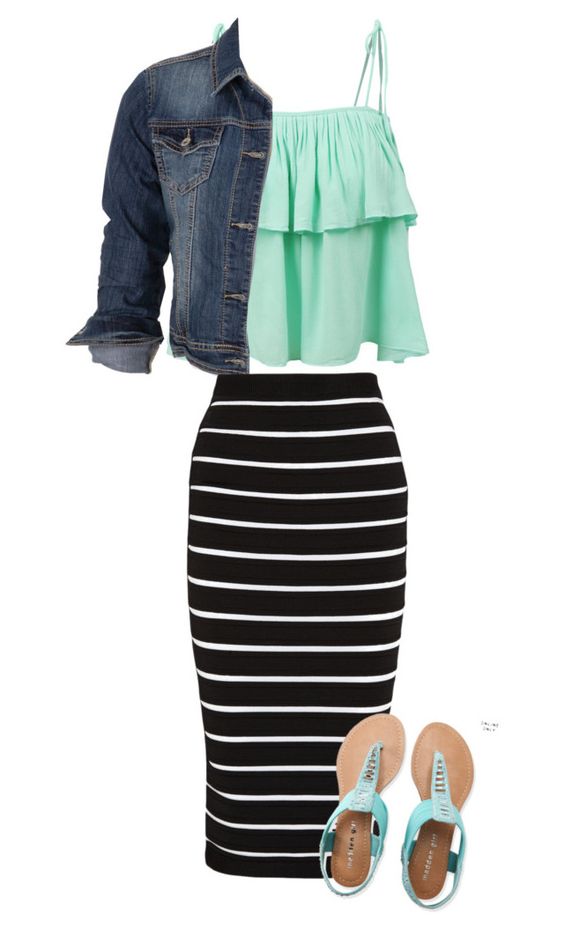 Pencil skirts are stylish, but casual isn't always thought of when mentioning the skirts. This outfit dresses down the office attire to something you can enjoy any sunny day. A pencil skirt with a striped print paired with a denim jacket makes this look one you are sure to want to add to your wardrobe soon.
10. Outfit Ideas For a Night Out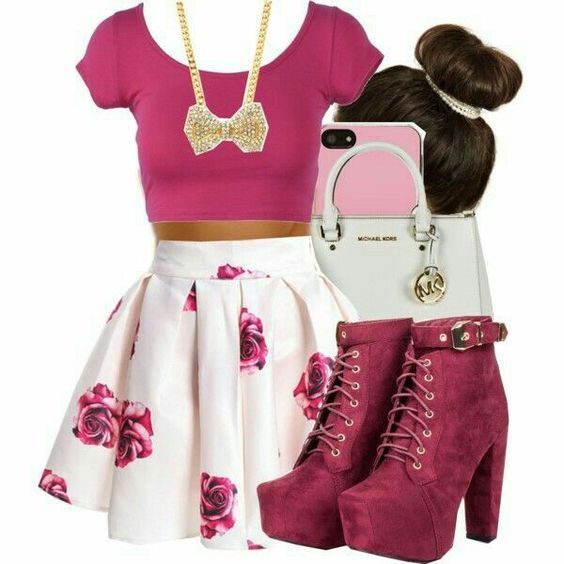 If you are headed out for an evening with your friends, this outfit is perfect. The dress keeps it classy, while the shoes and jewelry make the look fun. this combination will have you feeling great all evening long.
11. Outfit Ideas for a Day Trip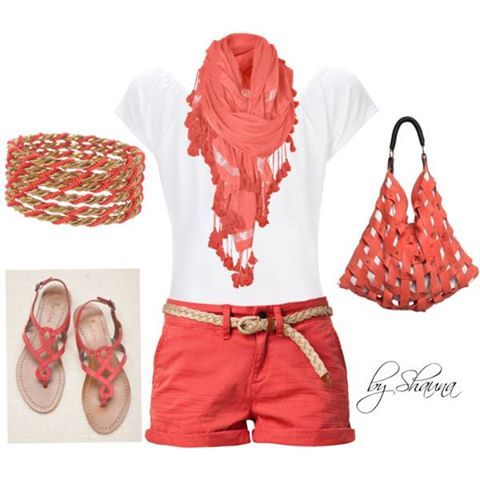 Day trips are part of the fun of summer. It doesn't matter if you are driving to the next town or a few hours away, a day trip can leave you feeling refreshed. this cute outfit will keep you comfy as you sing to your favorite songs in the car, or while you check out little gift shops and boutiques along the journey.
12 Summer Outfit Ideas with a Long Striped Cardigan Styled 3 Ways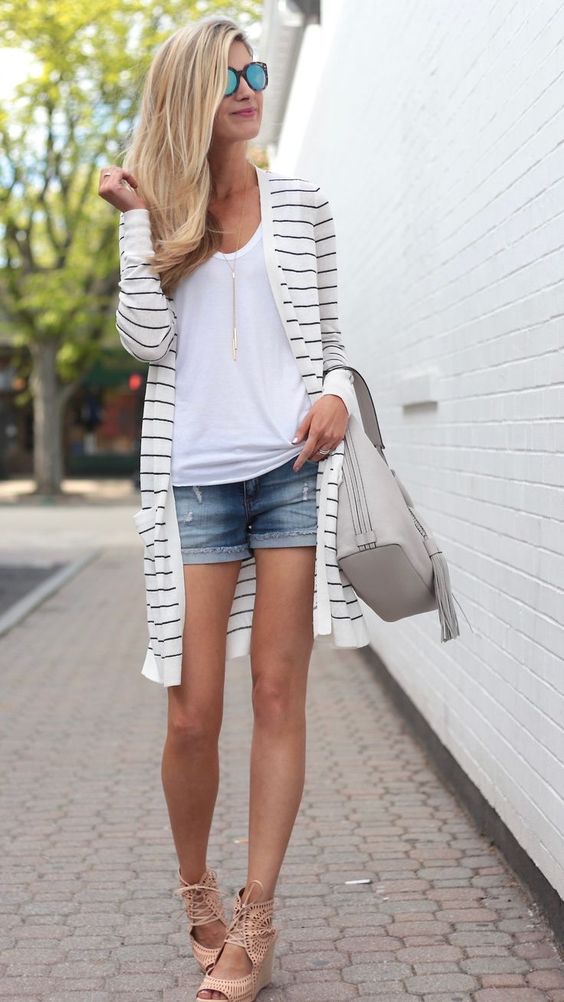 This is a cool casual summer outfit idea for vacation! Find more vacation outfit ideas here.
13 Brilliant Summer Outfits To Beat The Summer Heat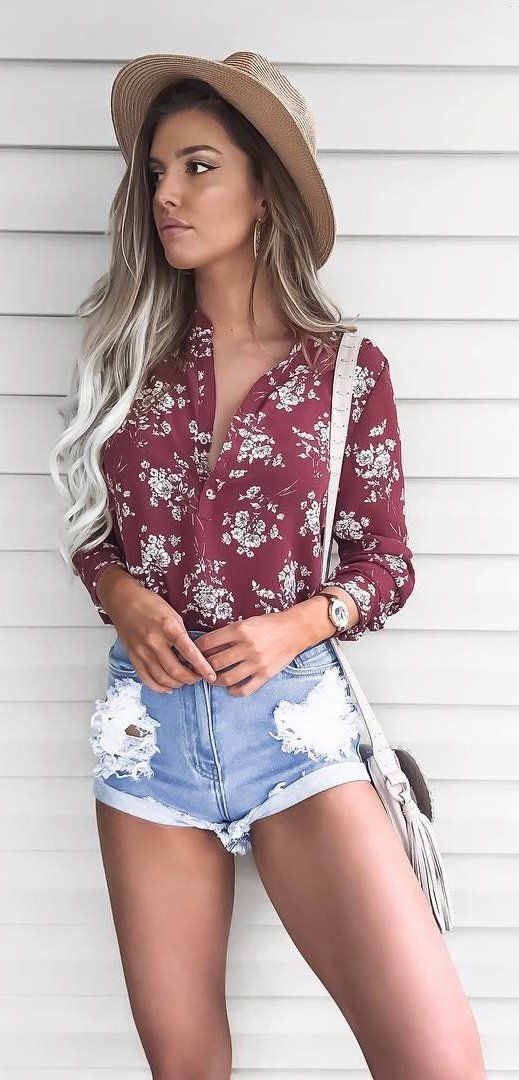 14. Trending Outfits To Wear Now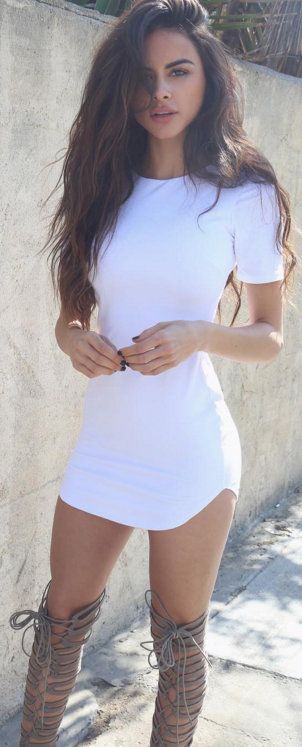 15. Cute Summer Outfits You Should Already Own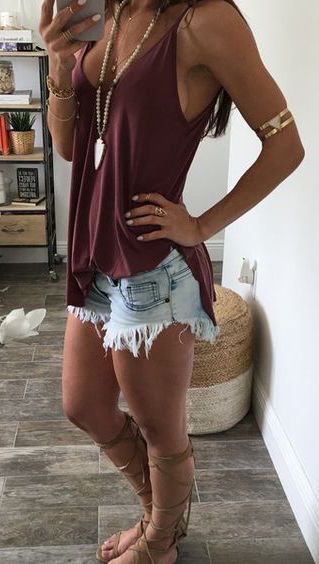 16 Summer And Popular Outfits Of Mura Boutique Australian Label