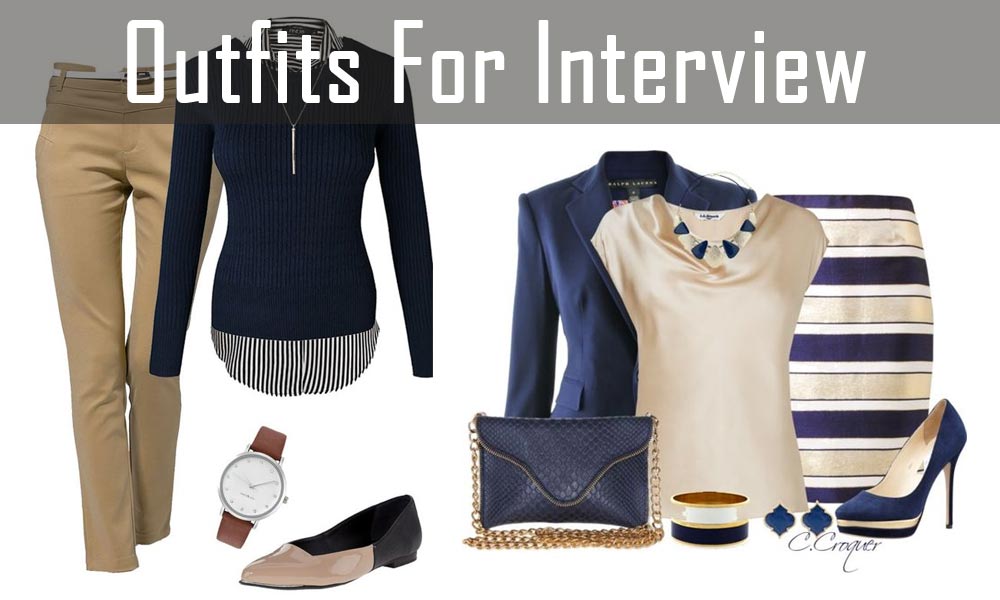 Interviews can be exciting. They can also be very nerve-wracking. There are a lot of things to consider before going in to try to land the big job. You want to show up with confidence. You also want to have a professional attitude that will show the interviewer that you are serious about the work you will do. There is also the need to show off your qualifications that make you perfect for a job. You can, and should, research the company before going in. You will have an upper hand when it comes to knowing what they are looking for.
There are many things to do to help you feel prepared for the big day. Choosing an outfit is one of those things. After doing your research, you will know what a company expects of the employees. If the atmosphere of a job is laid back, keep that in mind during an interview. If jeans are worn by employees to work, showing up in a suit may make you seem stuffy. The same applies to an office where the employees only where suits. Going to casual can make you seem as though you are not going to take the job seriously.
1.  Animal Print Accessories for Interview Outfits
Though this outfit has a professional look, the shoes add some fun. This can show a potential boss some of your personality without going overboard. Going too flashy with leopard print may look more Jersey Shore, a vibe you don't want to give off in an interview.
2. Bright Color Spring Interview Outfit Ideas
Another way to show off personality in an interview is through color choices. This bright yet professional outfit does so perfectly. Without going head to toe coral, keep the accessories and jacket fun to speak for your confidence. This would be a great spring or summer option.
3. Professional Interview Outfits- Dress and Boots
When choosing a dress for an interview, keep it simple. You don't want a dress so formal you look like you just came from your high school prom. The same goes for accessories. Some knee high boots with a short chunky heel are chic and can work well in a professional setting.
4. Interview Outfit Ideas for the Summer
A patterned shirt should be worn with solid colors. Choose matching dress pants in a neutral color. Bright pieces can be added to the accessories. Avoid costume style jewelry that will draw too much attention. You want the focus to be on you and your abilities.
5. Business Casual Outfits for the Summer
Summer interviews can be a tough call. A blazer may be too hot to wear. If the dress code is business casual, a dressy pair of Bermuda shorts with a neutral top and just a few bright accessories in matching colors could be a perfect choice to help you stand out.
6. Bell Sleeve Blouse for an Interview.
You can show off your confidence with unique touches to neutral outfits. This bell sleeved blouse would make a great choice for someone who prefers a professional color scheme with some flare mixed in.
Navy blue makes a great option for an interview. It adds color in a neutral way, making the focus about you while still showing personality. Match cream or white for an outfit that will be pulled off effortlessly.
8. Colorful Prints and Patterns Interview Outfits.
Prints and colors can show uniqueness. That can be a great thing to help you stand out, however, it can go wrong fast. Choose classic prints like floral, polka dots, or stripes. If a bold print is used, use plain colors for the rest of the outfit. Clashing prints or excessive patterns will be distracting, taking the focus off your abilities.
9. Wrap Around Dress Interview Outfit Ideas
A wrap around dress is a good safe choice for most interviews. To jazz up your outfit and show off your personality and uniqueness, choose colorful accessories. With bright colors, you will want to keep jewelry to a minimum.
10. Wrap Around Shirt Interview Outfit Ideas
Similar to the wrap-around dress, a shirt in the same style will be flattering and professional. You can also use the same rule for choosing colorful accessories that compliment the outfit.
11. Business Casual Interview Outfits- Khaki Pants
If you've been asked to show up in business casual attire, there is such a thing as too casual. A pair of khaki pants is one of the safest choices. Keep jewelry simple to avoid looking flashy in a casual interview.
12. Interview Outfits With Jeans – Business Casual
Every so often a company will tell you to wear jeans to an interview. It does happen. If you've already been planning on wearing a pantsuit, there is a chance you could struggle with changing it up. The goal is to add professional pieces, like a blazer, with a nice pair of jeans.
One good thing is, our site has been featured as the Top 200 Fashion Blogs on the web, check it our here.