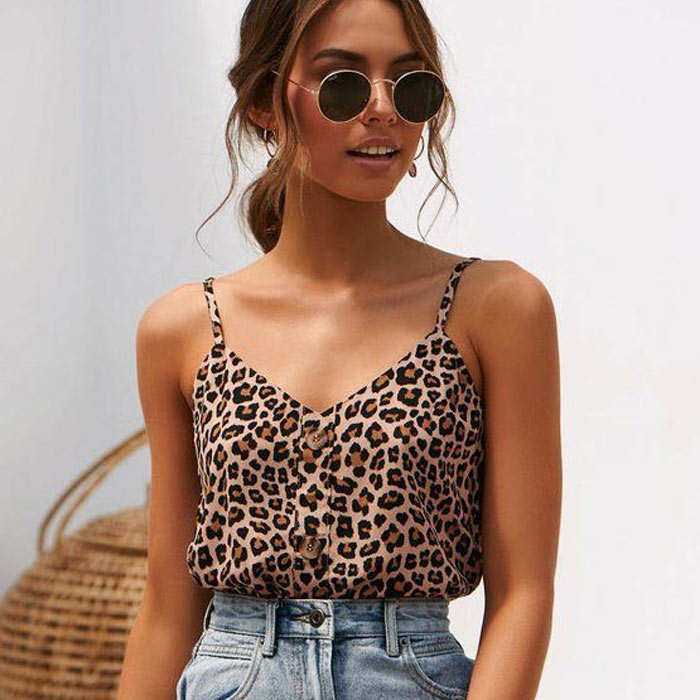 If you've seen leopard print everywhere you go, don't worry- you're not crazy! Leopard print is quickly rising in popularity, and we're loving every second of it. Wondering how you can show off leopard print? We've come up with leopard inspired looks that are downright dashing, whether you want something subtle or eye-catching. Get ready to fall head over heels for leopard!
Classy Asymmetrical Leopard Skirt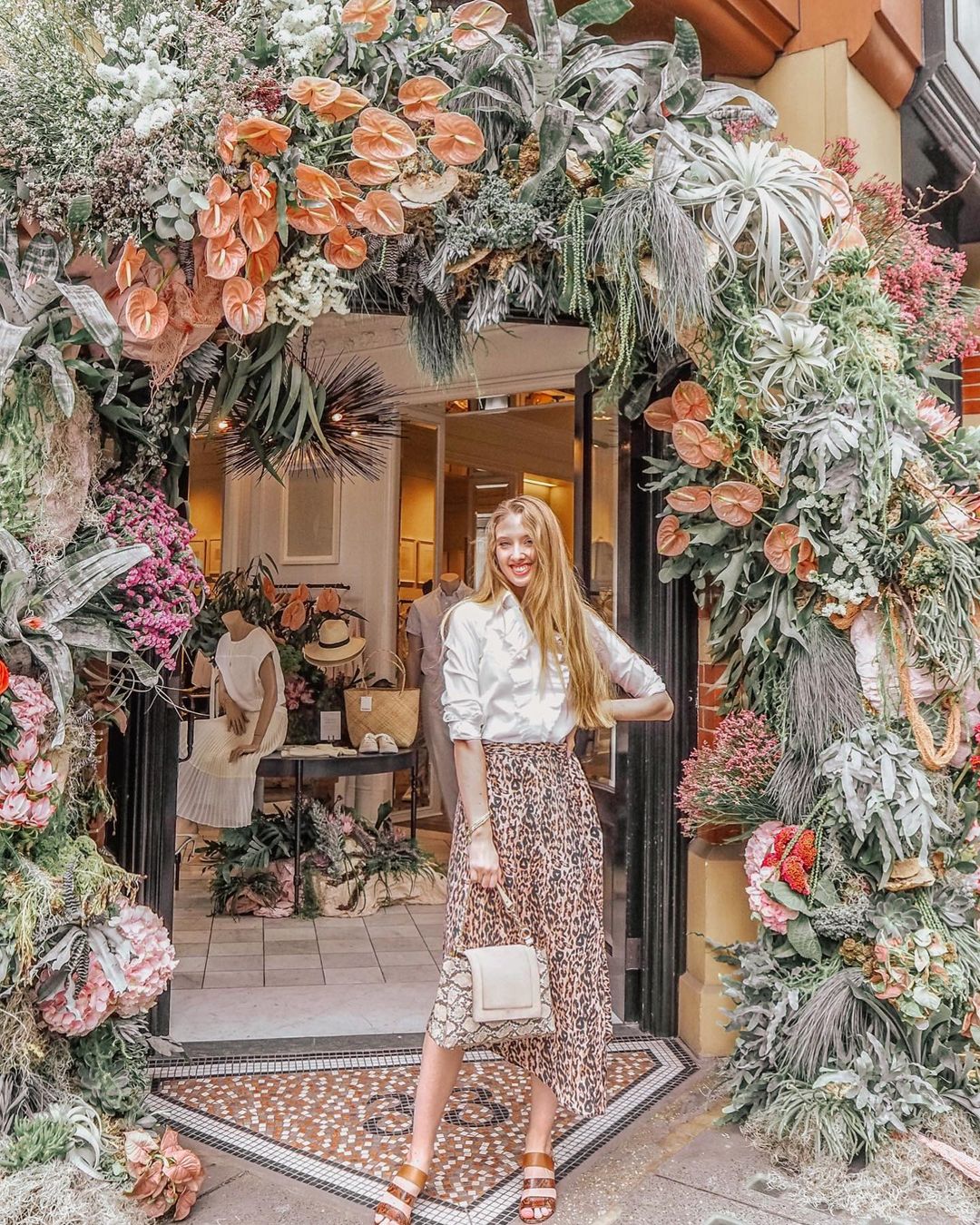 Flashy, flawless, and downright classy, this girl is rocking leopard print in a way we just can't get over. She starts off with an adorable asymmetrical leopard print skirt which flows beautifully in the wind, while a flowy white button up on top plays well with the wild design down below. A cute satchel and a pair of sandals is the ideal way to keep this look polished, perfect for wine tasting or date night at the fanciest restaurant in town.
Leopard Jumpsuit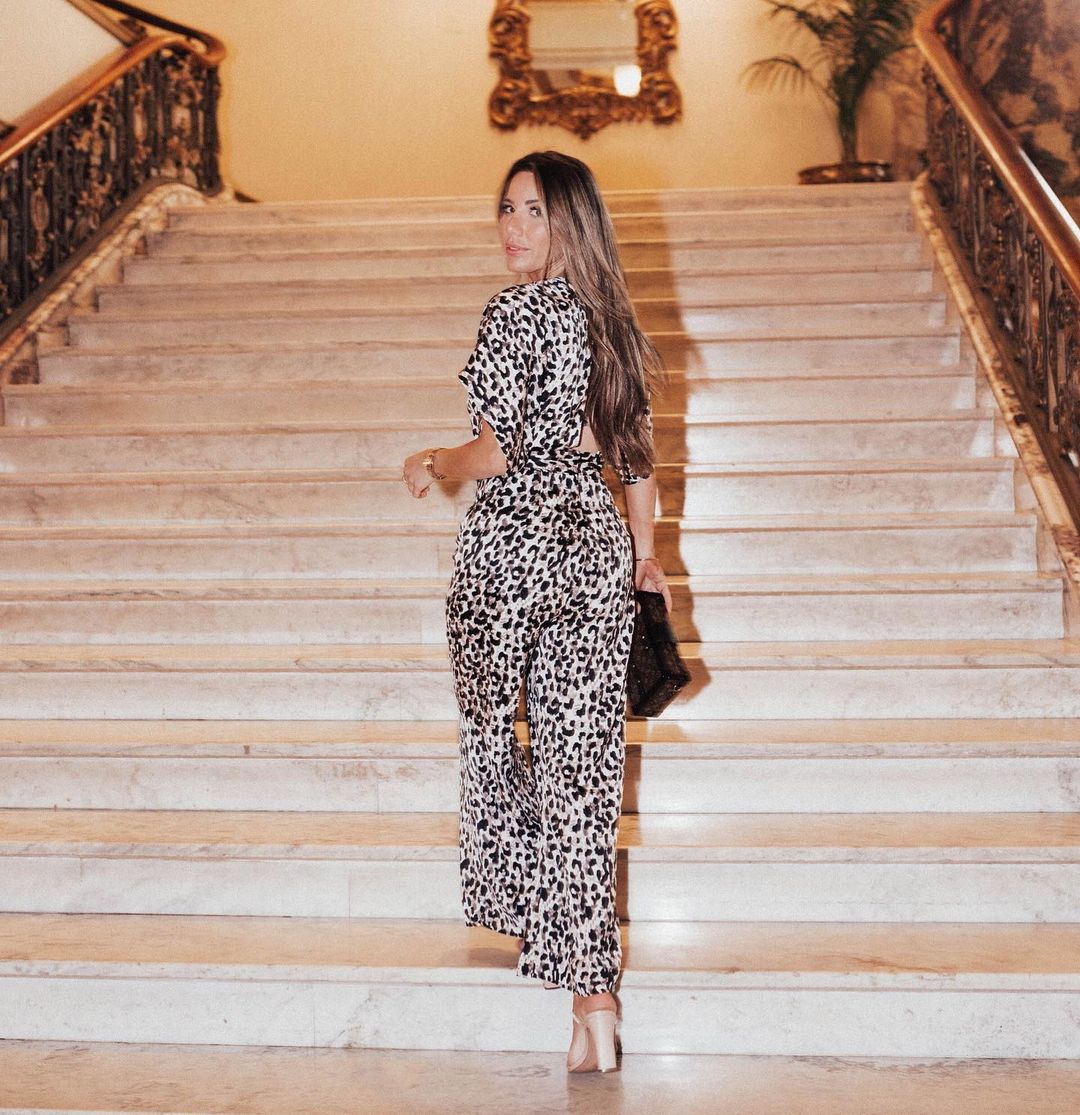 Jumpsuits are all the rage right now. We're seeing them across the globe from celebs to college students and everyone in between, and we can't get enough of them. Not only are they visually appealing, but they hug a woman's body in all the right places for a dashing finish. Top it off with some enticing leopard print like this, and you have a look that's not only extremely trendy, but sultry and fun, too!
Leopard Birkenstocks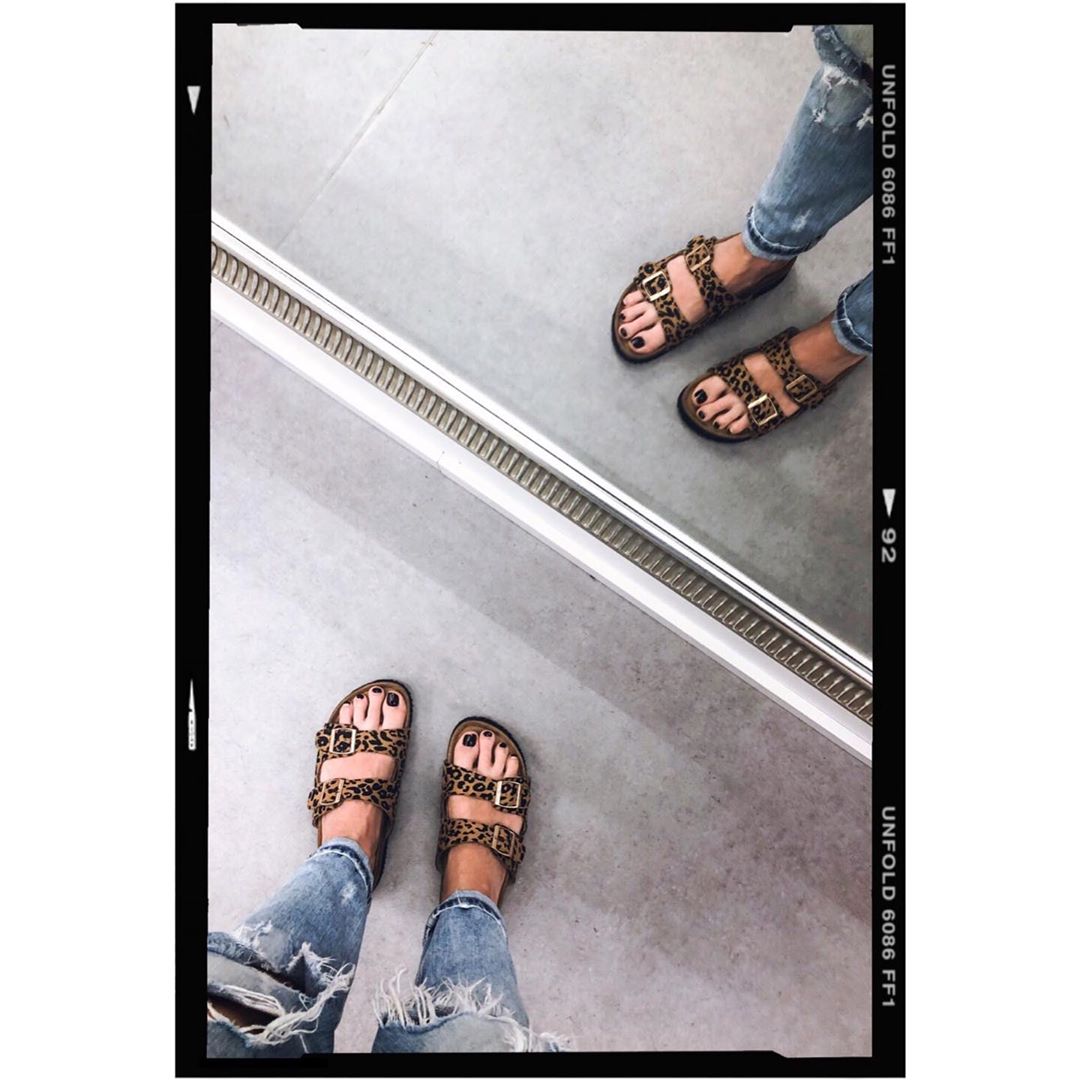 If you haven't jumped on the birkenstock bandwagon yet, you're missing out. Birkenstocks are really hitting the top of the charts in terms of fashion and popularity, and they're seriously comfortable. But why settle for a subtle sandal? Throw some leopard into your life with a pair of adorable leopard birkenstocks and you won't regret it. PS: leopard birkenstocks pair with literally any outfit, so it's a versatile shoe you'll never want to take off.
Simple Leopard Scarf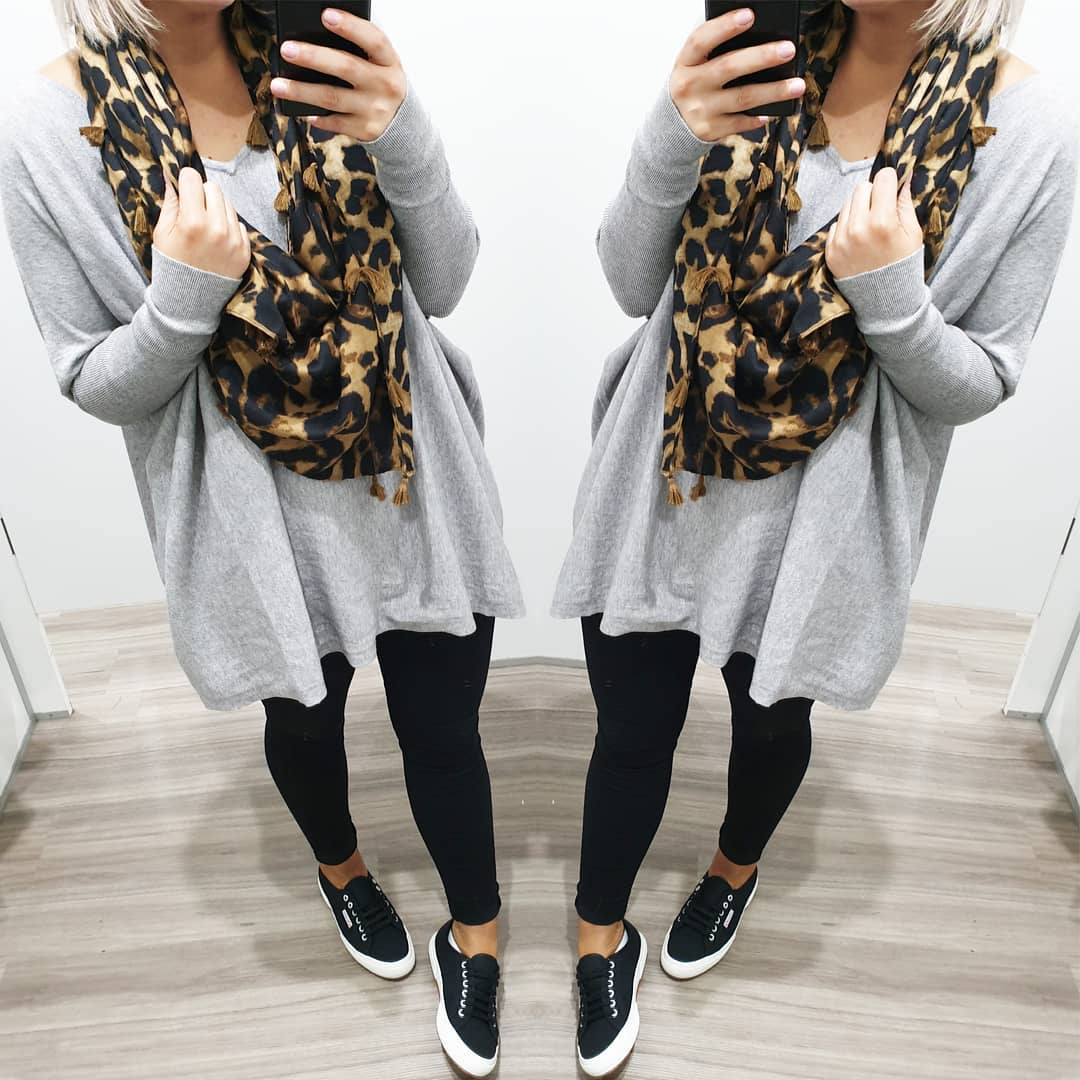 When fall comes around the corner, you will have an answer to the chillier weather with this darling leopard scarf. It goes well with a subtler color scheme of gray and black, which would otherwise be a bit dull and lifeless. A leopard scarf instantly spruces up any appearance, going for mundane to magnificent in a simple step.
Skater Dress with Jean Jacket and White Shoes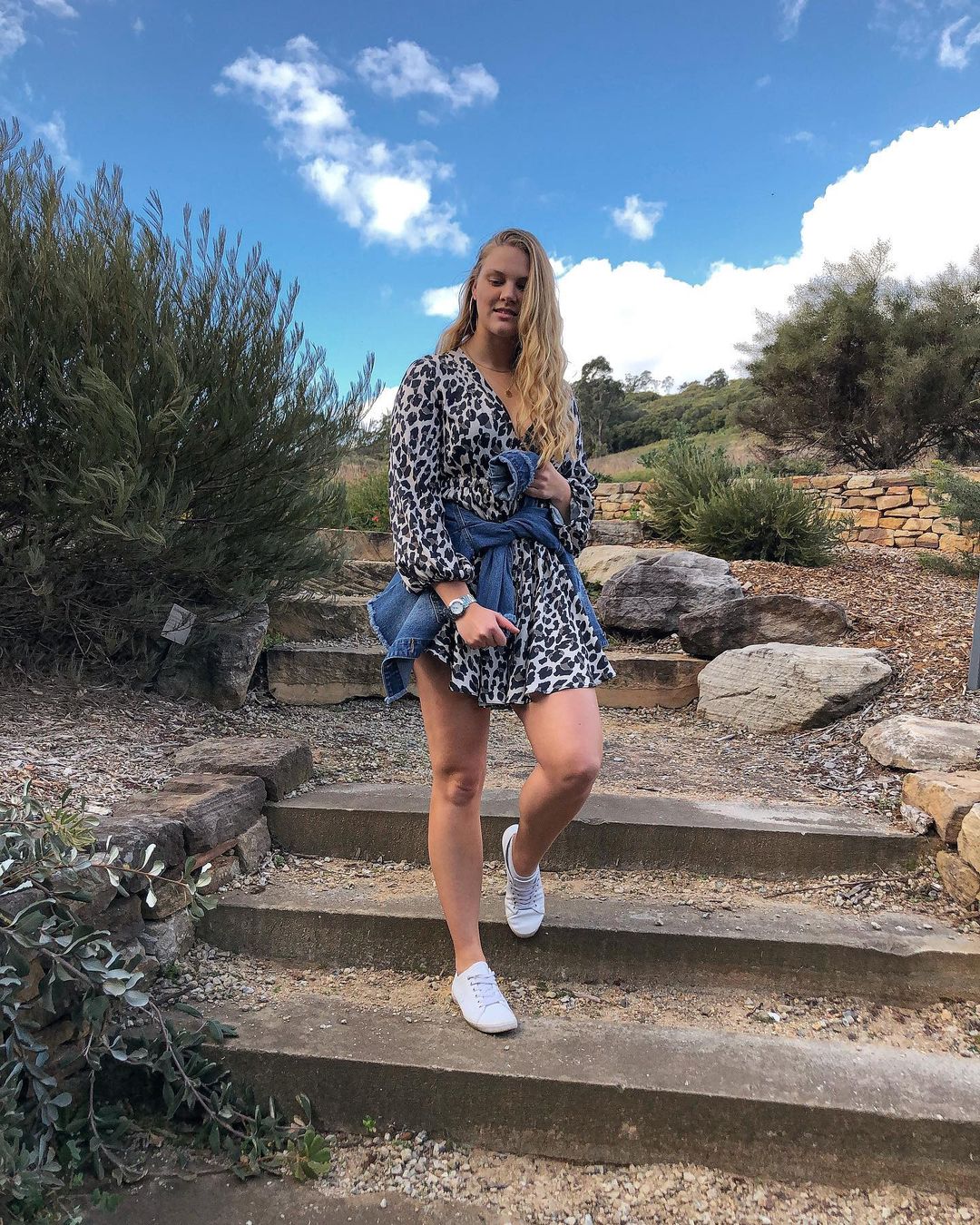 Skater dresses are undeniably cute and flirty, and that's why we love them; but if you really want to make sure your skater dress is reaching the top of the charts in the fashion world, pair it with a jean jacket. Jean jackets have risen from the 1990's grave, making a HUGE comeback that just so happens to go hand in hand with leopard.
Leopard Skinny Heels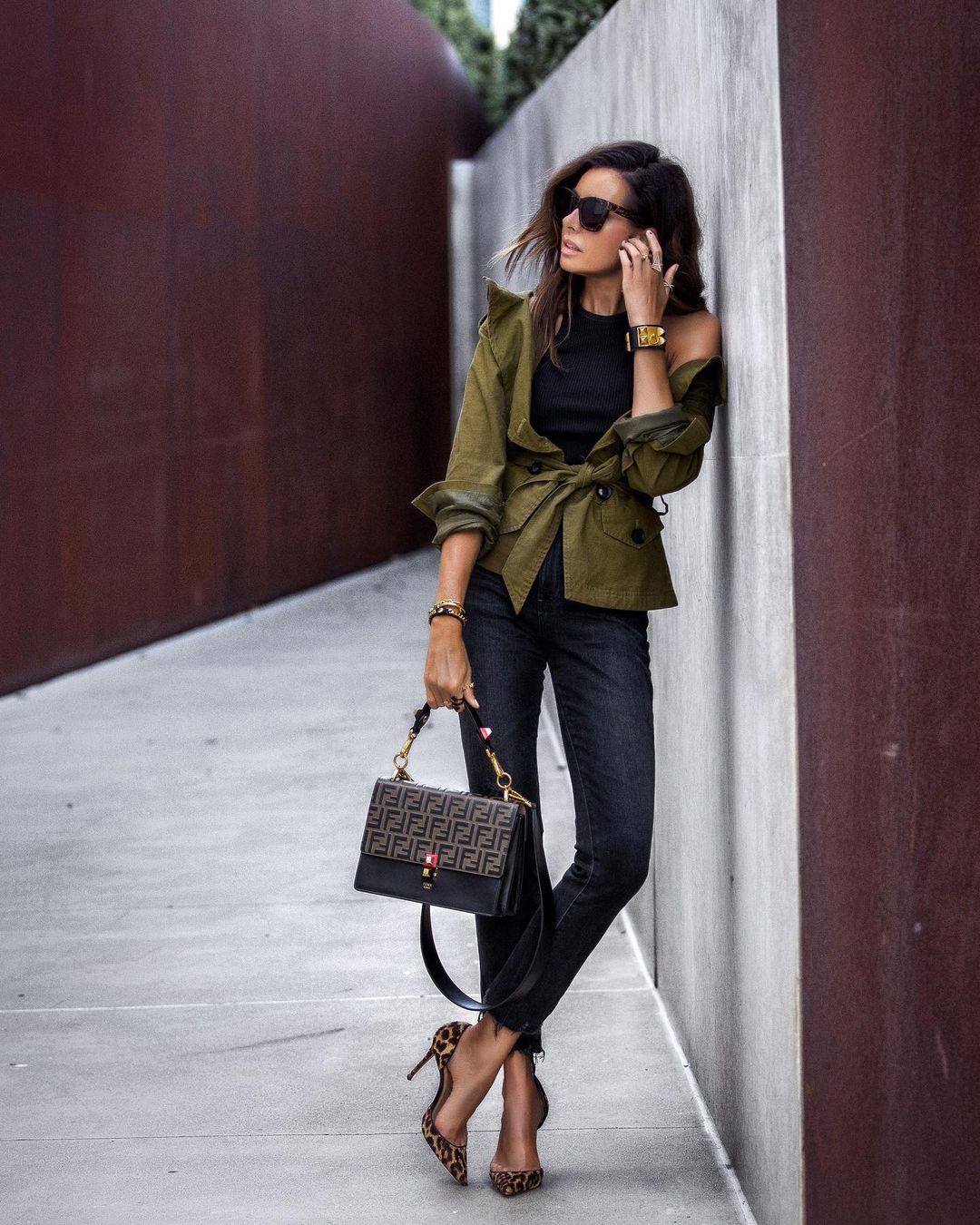 Some people may think that leopard print is too immature and frisky to work with a polished, more refined businesswoman. Well, think again! This dashing lady shows that it's more than possible to look elegant and sophisticated while wearing leopard print, thanks to her ultra skinny heeled heels that play off the rest of her rather monotone outfit with ease.
80s Leopard Shirt and Jean Skirt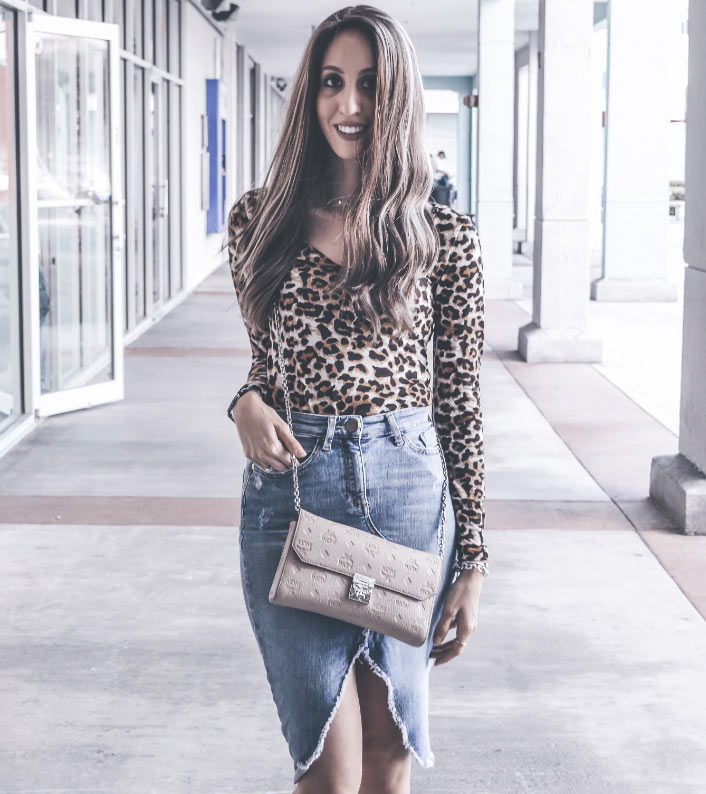 Holy flashback! This look is giving us a blast from the past, as if we were staring right into the high school hallways of 1984. Her look is inspired by the fun, spontaneous, and outrageous 80s culture with a leopard print top that's tucked into an adorable jean skirt. The look doesn't stop there, though, and she ensures we're getting a Madonna vibe with an oversized belt and a pair of black tights. Loving this 80s look!
Leopard High Waisted Shorts and Crop Top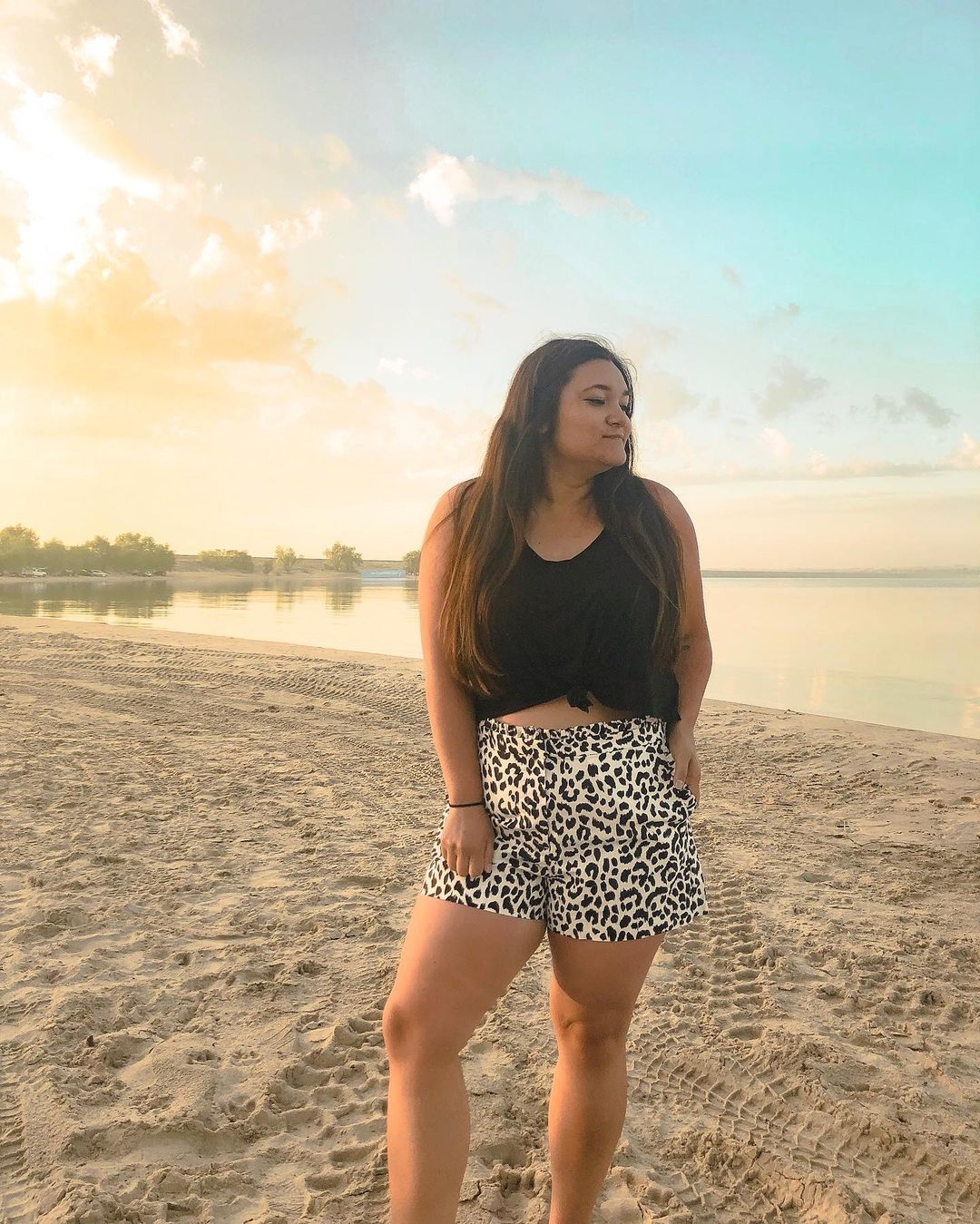 High waisted shorts and crop tops are literally all the rage right now; we're seeing them everywhere, and we're loving the style. However, we don't want to settle for the same old styles day in and day out. If you love the look and love leopard print, pair the two in a flash with a pair of trendy leopard high waisted shorts and a cute black crop top. Wear it to school, when you're out with your friends, or relaxing by the beach. It's a do it all outfit that's undeniably trendy AND cute!
Animal Print Outfit Ideas – Off Shoulder Leopard Crop Top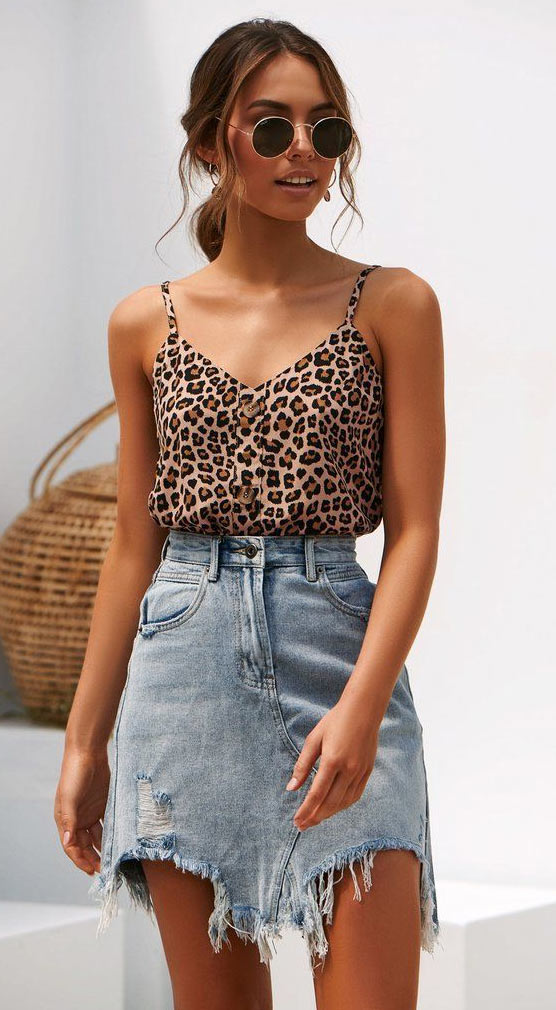 We all know how seriously hot crop tops are; but another style that's at the high-end of trend are off shoulder tees. Combining both styles ensures you're rocking a look that seals the 2019 trends instantly. This leopard off shoulder crop top is so fashionable and charming, with ruffles around the ribs and wrists to add a splash of flirty personality. Loving this look! Pair it with jeans, your favorite yoga pants- virtually anything.
Accenting Leopard Purse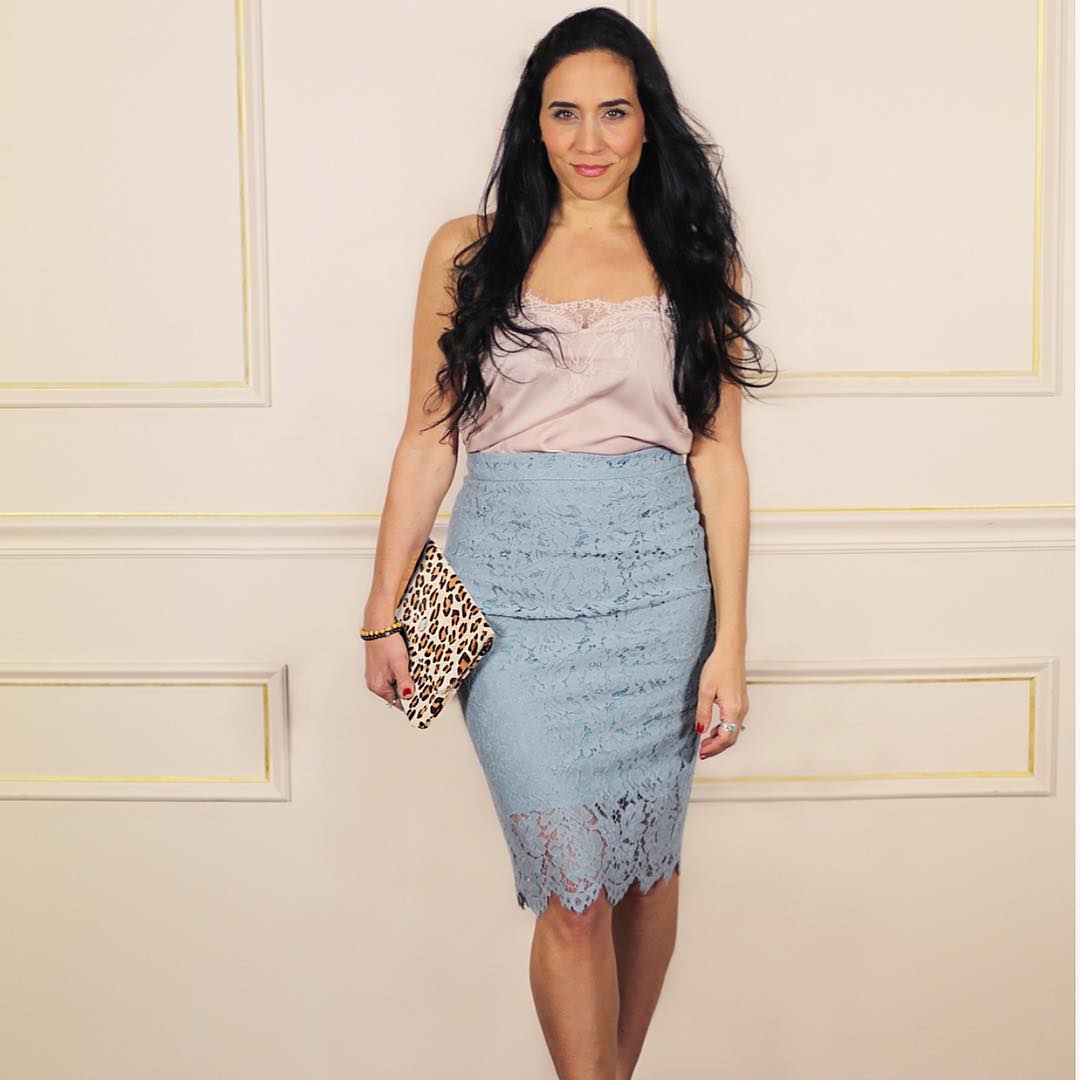 It's hard to be subtle and sophisticated with an outrageous, look-at-me leopard print; but if you want to indulge in this popular print without going overboard, you can! Her accenting leopard purse is the perfect wildly bold accessory for her girly, flirty outfit.
Leopard Skirt with Boots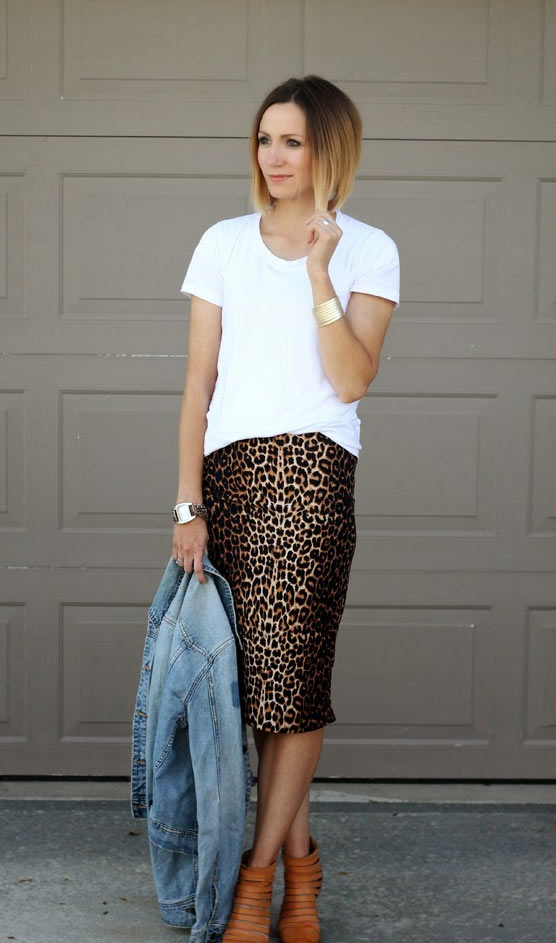 Fall may be a little bit of a ways away, but we're always on the lookout for upcoming fashion trends that will sweep the nation; this is it. Her adorable leopard skirt drapes just above the knee, and with a tucked in sweater on top and a pair of flashy thigh high boots below, it's a style that's not only sexty and sweet, but utterly warm and comfortable as well. You'll be ready to take on any occasion this fall with your leopard-inspired look!
Leopard print is hitting the fashion world with a punch, and we're loving it! There's so many lovely and amazing ways to showcase leopard, whether you're dousing yourself with a sultry lengthy leopard skirt that drapes to the ankles or simply sprucing up your prissy look with a leopard purse. Whatever you choose, know that leopard print is a sure fire way to enhance your fashion. Feel free to mix and match with leopard in your everyday looks!
Are you a fan of leopard print? What are some of your favorite ways to sport the leopard pattern? Share your leopard inspired styles below!