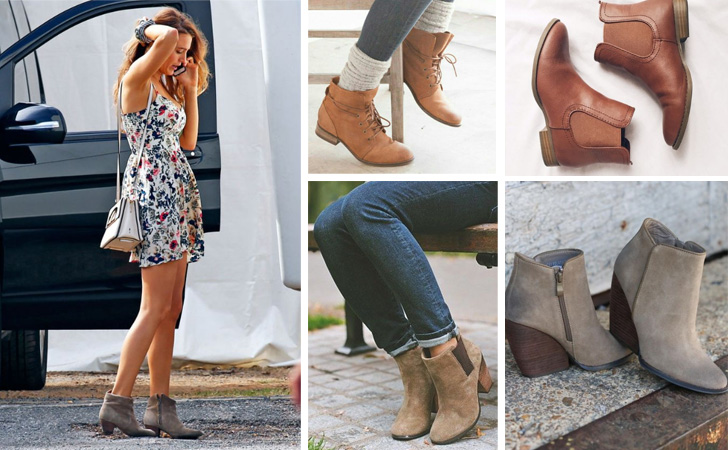 Ankle boots are one of the most major current fashion trends in the beauty world. Somewhere between a sneaker and a full boot, ankle boots are truly one of a kind. One of the best things about ankle boots is that they can basically be worn anytime, anywhere, for any occasion. They are warm enough to wear during the cooler fall and winter months, yet sleek and fashionable enough for your spring and summer wardrobe. Also, you can easily wear ankle boots as part of a formal or casual outfit depending on what clothes you pair them with.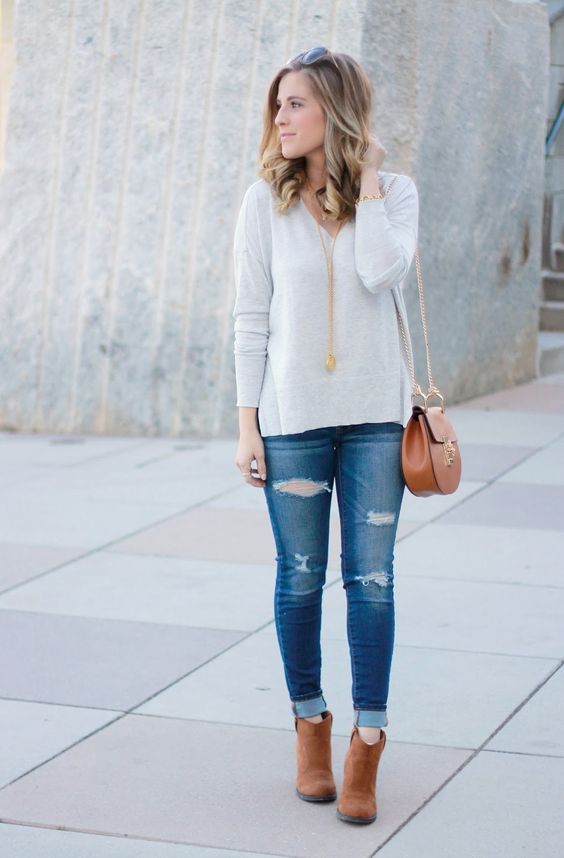 via
The possibilities for ankle boots are endless. However, despite the limitless options for ankle boot wear, many women find that they aren't quite sure how to rock ankle boots to their full potential. When it comes right down to it, ankle boots are actually quite easy to wear. They add sleek style to virtually any outfit no matter what it is.

Buy a new pair of ankle boots here.
How to Rock the Ankle Boots
top Ankle Boots brands

1. Turn Summer Into Fall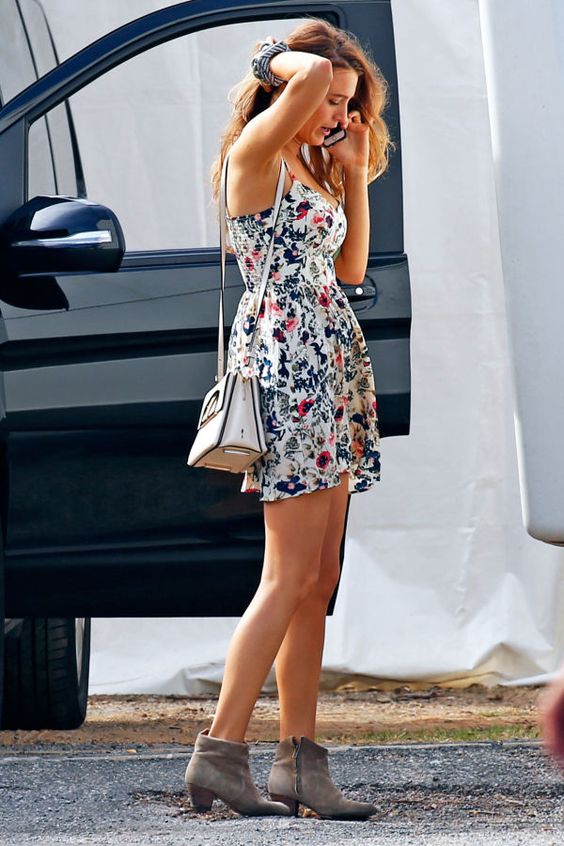 Ankle boots look great no matter what season it is. However, they can also be worn to add an autumnal vibe to a standard summery outfit. Start by slipping on a gorgeous, short summer dress. Instead of grabbing your sandals, however, opt for your pair of ankle boots instead.
Pair your summer dress with short ankle boots in a complementary color. Then, add a denim jacket or sleeved blazer on top of the dress for an extra fall finish.
2. Pair With a Skirt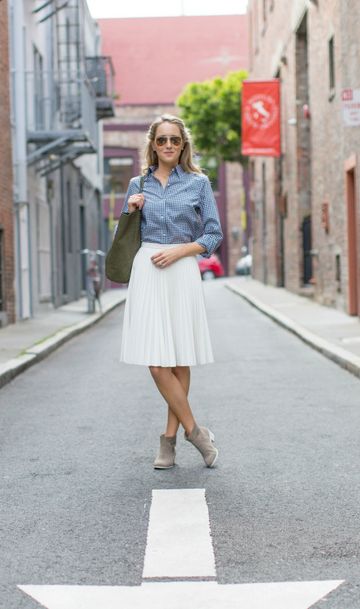 Midi-skirts (skirts that have a medium length between a shorter mini skirt and a floor-length maxi skirt) are another major trend right now. You can easily pair up two of the hottest current trends by wearing ankle boots with a midi-skirt.
Ankle boots add extra style and pizazz to any midi-skirt. Also, they automatically help even out the sometimes awkward medium length of a midi-skirt to restore balance to your look. Pair your ankle boots with a midi-skirt to achieve a stylish, bohemian vibe in no time.
3. Rock Cuffed Jeans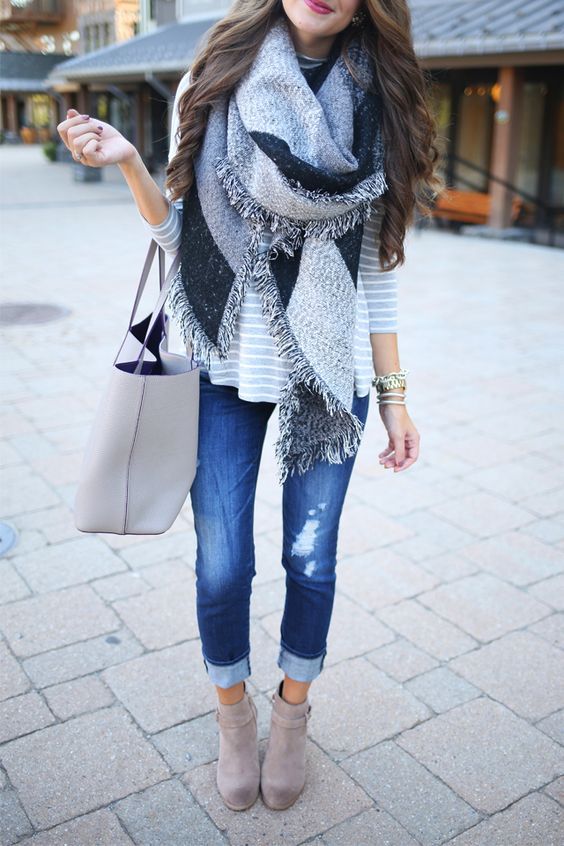 Cuffed jeans used to be a total style no-no. However, they have recently made a significant comeback with the rising popularity of boyfriend jeans as well as cutoff skinny jeans. One of the best ways to make sure your outfit looks stylish when it includes cuffed jeans is to add in a pair of ankle boots.
Ankle boots look gorgeous in combination with cuffed jeans. They add style and effortless flow to your whole look. Try pairing cuffed jeans and ankle boots with a loose-fitting sweater or flannel to balance out your look with ease.
4. Add Socks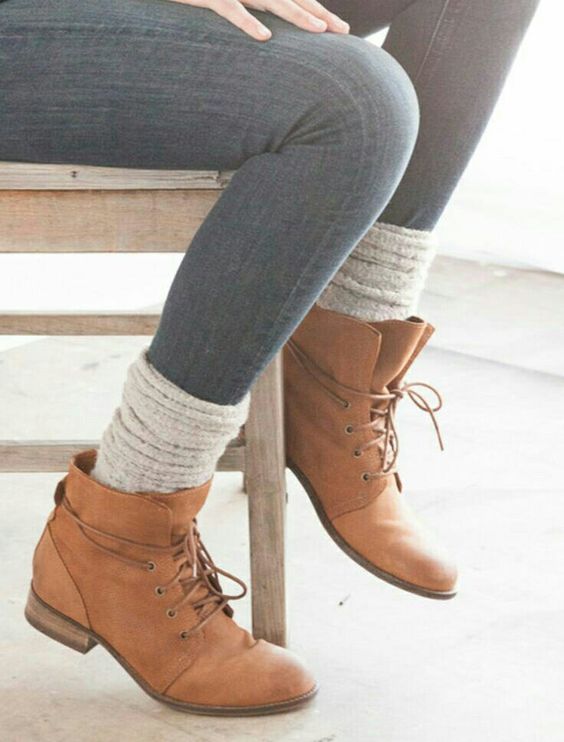 This tip might seem like a bit of a fashion risk, but pairing your ankle boots with long, visible socks actually looks great. Pick out a pair of long socks in a solid color or with a simple pattern and wear them sticking out of your ankle boots. This technique adds a unique, slightly quirky finish to your look without making a negative fashion statement.
5. Try a Fun Color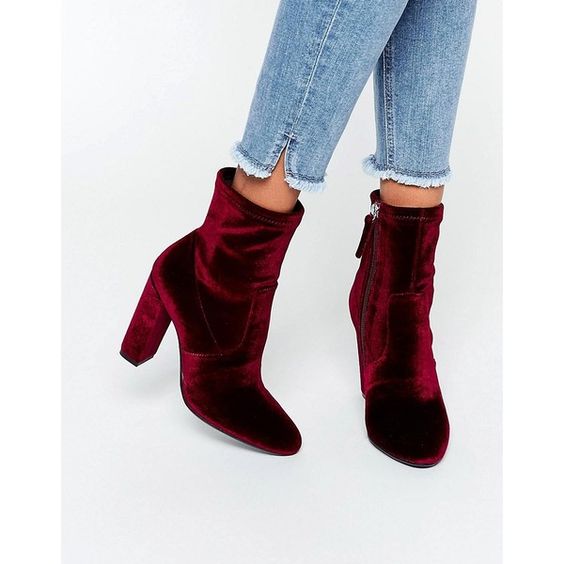 Ankle boots are generally available in neutral shades of gray, black, taupe, and brown. However, there are many different shades of ankle boots available that range from dark maroon to bright blue. If you want to spice up your fashion choices, consider purchasing a pair of ankle boots in a fun color instead of a ho-hum neutral.
You might think that colored ankle boots limit your outfit choices. However, if you do invest in colored ankle boots, you still have plenty of clothing options to choose from.
6. Wear With Tights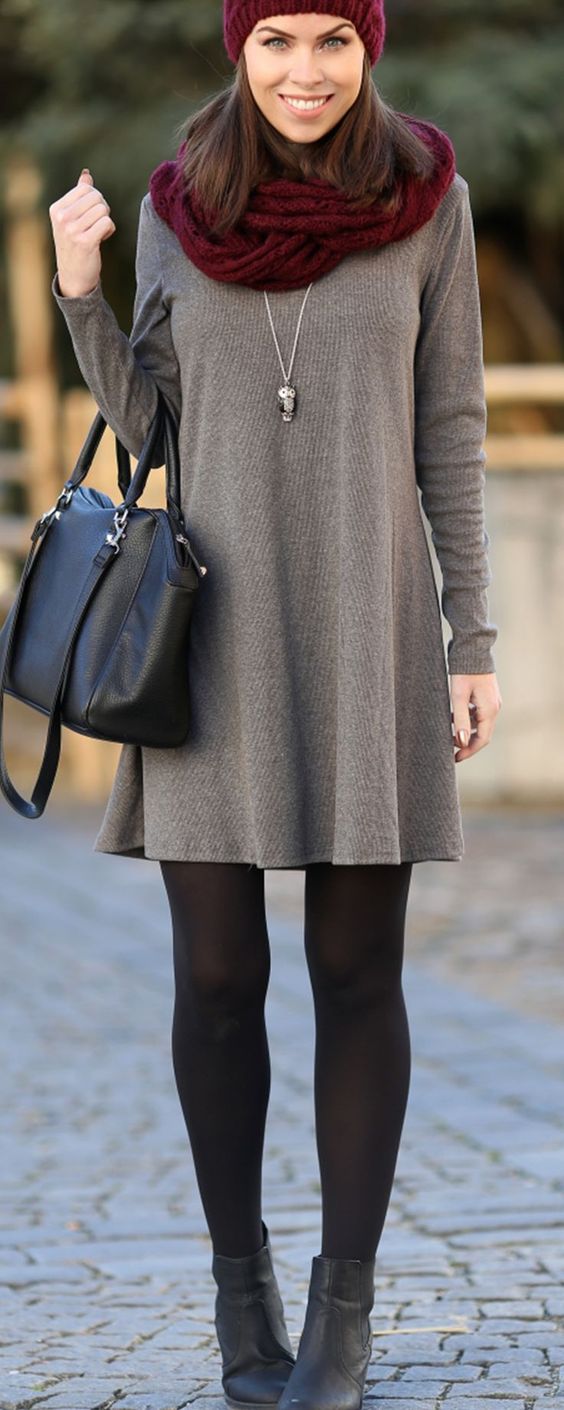 Ankle boots are the perfect companion for tights in any outfit. It is often difficult to find shoes that pair well with tights. Sneakers and taller boots often make an outfit with tights appear awkward and unbalanced. Ankle boots are the perfect solution to this problem.
These short boots add balance to any outfit that includes tights. Wear ankle boots with any outfit your usually pair with tights. The combo complements anything from skater skirt and a sweater to denim shorts and a loose tee.
7. Dress Up Leggings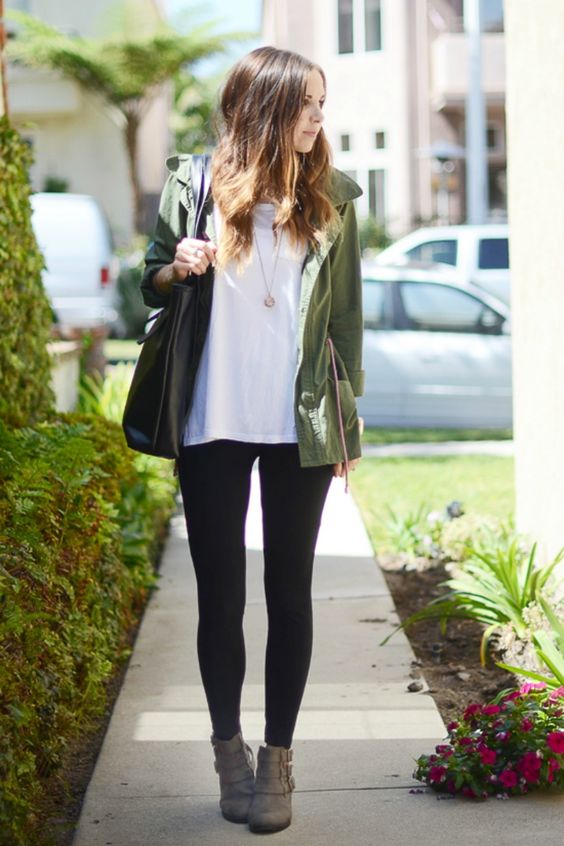 Leggings are basically the most comfortable article of clothing you can wear that still allows you to look presentable in public. If you want to wear leggings and send off a less casual vibe to the world, combine your regular leggings with a pair of ankle boots.
Ankle boots look great over leggings. They add texture to your outfit and help your leggings look more formal. Combine ankle boots, leggings, and a loose sweater to create a gorgeous and comfortable outfit that's perfect for winter.
No matter what you choose to wear with ankle boots, you virtually can't go wrong. Ankle boots make a fashion statement that looks great when paired with almost anything.