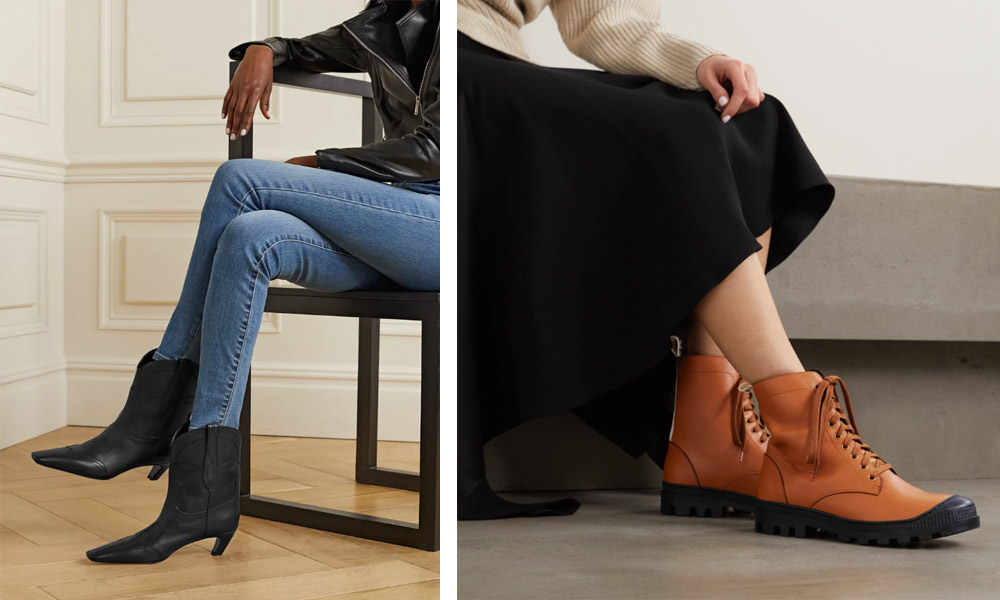 Spring is the perfect time to refresh your wardrobe, add in your flowing dresses, and store those sweaters away. With warmer and breezy days, pastel accessories, small handbags, and seasonal footwear will be popping on your social media feed. Nonetheless, despite the changing seasons, some shoes will always remain in style.
Although boots may initially be synonymous with winter and autumn seasons, these can still be appropriate to be worn on rotation, throughout the year. With an array of styles, colors, materials, and designs, boots will never get boring.
All About Boots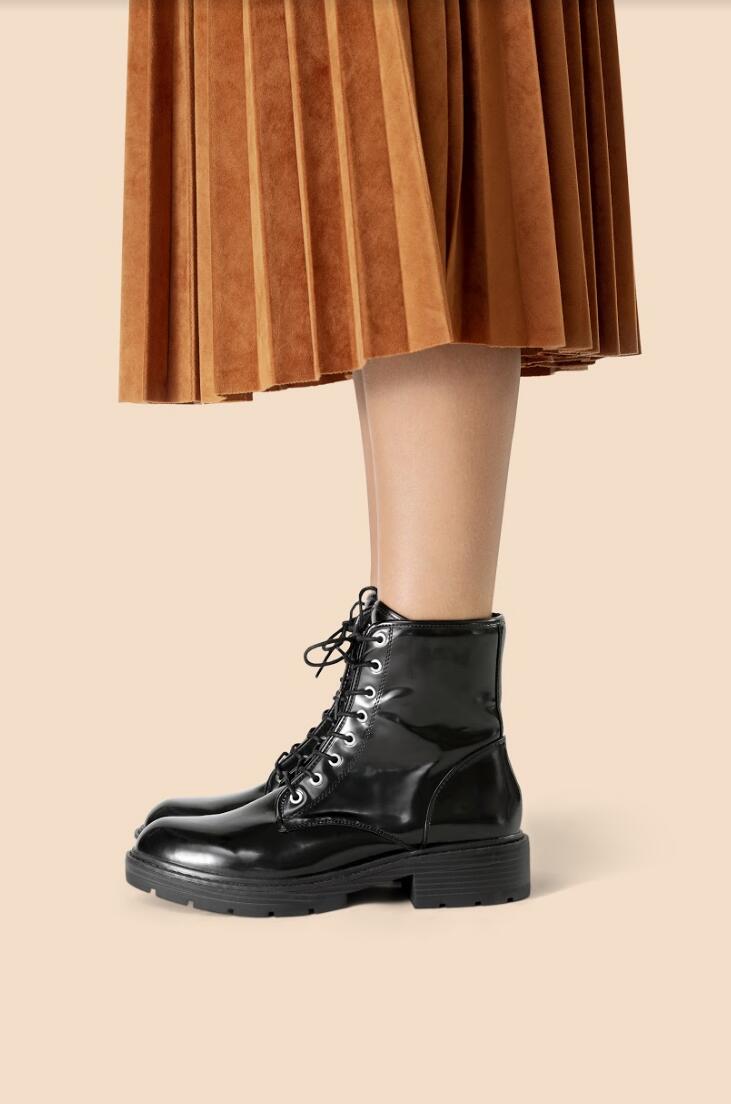 Boots are regarded as one of the fashion staples every woman should have in her collection. This type of footwear is versatile enough to be mixed and matched with nearly any outfit. With the right fit and size, they can also be comfortable for long walks and even for quick errands.
Regardless of whether your style revolves around classic, edgy, feminine, or even fashion-forward looks, various boot styles can complement and spice up any of your outfits. For instance, they can be dressed down, dressed up, worn with your tee and jeans, skirts, shorts of all lengths, and even during certain formal occasions. Whether your goal is to add visual appeal to everyday basics or counterbalance revealing garments, boots are always up for the job.
Considering its versatility, a lot of brands and manufacturing companies continue to elevate their game by updating their pieces. For instance, NOVO's range of women's boots and other similar businesses are offering different styles and prints to cater to various customer preferences. With these, you'll surely be able to find footwear that'll suit your style and help you look your best.
Choosing Suitable Boots
Apart from your favorite boots, there'll always be certain ones on trend for the year. Gladly, this type can be worn for casual-chic or formal-glam attires. For this reason, if you love wearing boots or want to wear them more often, here are rounded up ways on how you can pair and wear trendy boots this 2021:
Combat Boots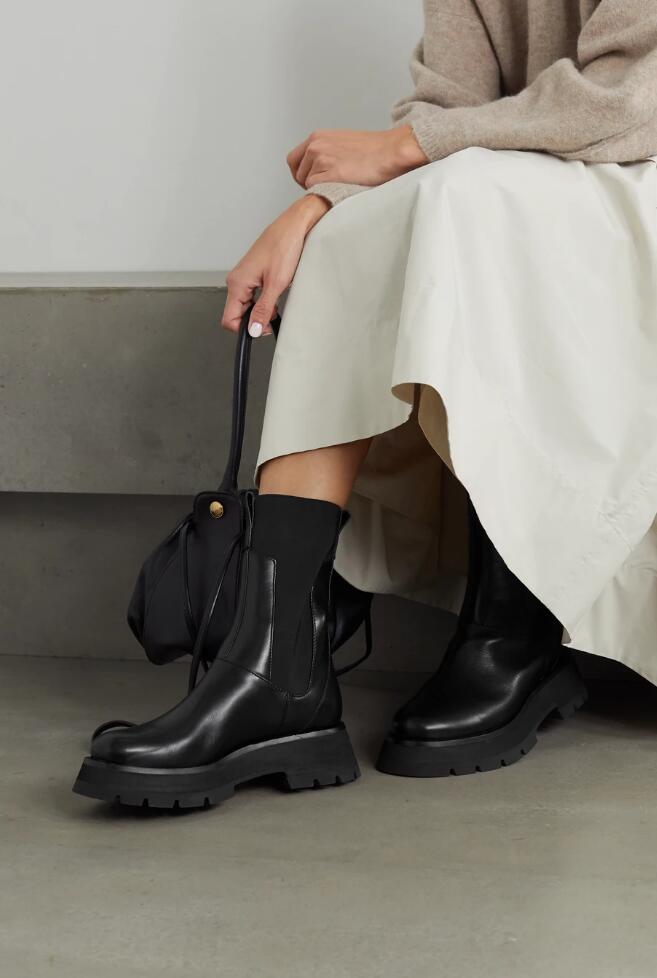 Few wardrobe essentials have stood the test of time. Similar to NATO watch straps originally designed for military use, combat boots have gradually made a mark in the hearts of every fashionista.
Over the years, this type of boot has been improved with features, designs, and versions making rounds throughout the industry and across runways.
Due to overwhelming support from influencers and icons alike, combat boots have pulled through annual trends and are ready to make waves this year. Considering this, it's not a surprise why people like to wear heavy-duty footwear.
Moreover, a lot of brands such as NOVO and other similar ones have their twist with the classic pair. Whether you're about to run an errand or will be shopping around retail stores, these tough yet gorgeous pairs will surely complement your entire look.
To make combat boots look stylish, wear your pair with your faux leather leggings as this combination is trendy. For your top, you can wear your cashmere poncho, shirt with a jacket, a dressy sweater, crisp white long sleeves, and the like.
Moreover, you can also mix things up a bit and add contrast to your entire look. For instance, you may wear combat boots with a cute floral dress, sundress, or a slip dress. This outfit is totally in this summer. Alternatively, to add texture, opt for leather trousers and a complementing top. This look can be perfect for dinner with friends or when you want to make things a bit casual.
Knee High Boots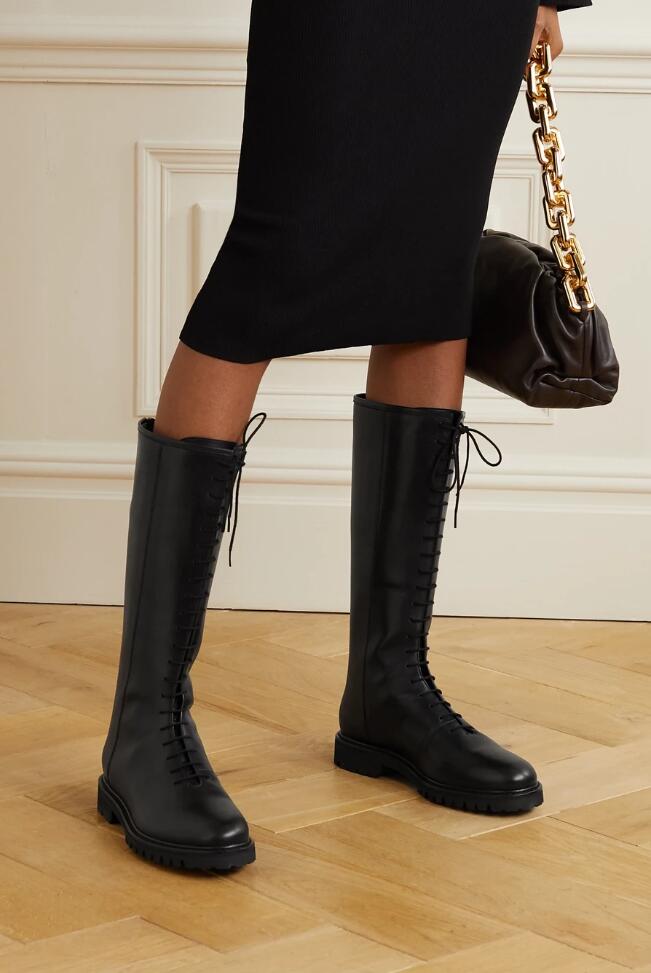 Although boot styles are ever-evolving, knee high boots will remain to be both a trendsetter piece and a wardrobe staple to instantly dash up any outfit. This classic footwear is chic, sexy, and versatile enough to be paired with nearly everything—from mid-calf dresses to skinny jeans, shorts, leggings, and the like.
During some days, it can be difficult to figure out what to wear with your boots. Nonetheless, with the right kind of knee boots, you'll be able to come up with a stylish ensemble that'll bring you compliments.
With different materials, choose one with easy maintenance and will last you for a long time. Pick a sleek fabric with minimal designs to keep it classic. However, if you opt for patterned ones, then go for snake-skinned, leopard prints, and other simple designs you can easily pair with a plain shirt and blue jeans. Throw in your dainty accessories and if it's quite sunny, sport on your preferred sunglasses. This outfit combination may sound simple. However, this can create a stylish and sexy look.
Moreover, you may also wear your knee boots with a flowing dress and scarf to keep you warm. You may also pair it with trousers and a blouse to keep it formal during business meetings. If you prefer to wear cardigans, style them over your dress, cinch your waist with a belt and wear your knee-highs for a fabulous look.
During the spring season, you can wear it with your blazer and jeans to keep the look casual. Alternatively, you can wear this with a short, denim skirt and a turtleneck, sleeveless top, or even a shirt dress to keep it chic for a date night. The outfit ideas and inspiration are endless. However, make sure to layer strategically so as not to look frumpy.
With colors, opt for tones easily pairable with your current wardrobe pieces to lessen outfit complications and reduce early-morning decision fatigue.
As a wardrobe must-have, it'd be great to have black suede, leather, or brown knee high boots. These neutral shades can also complement changing seasons, helping you mix and match regardless of your preferred style.
Cowboy Boots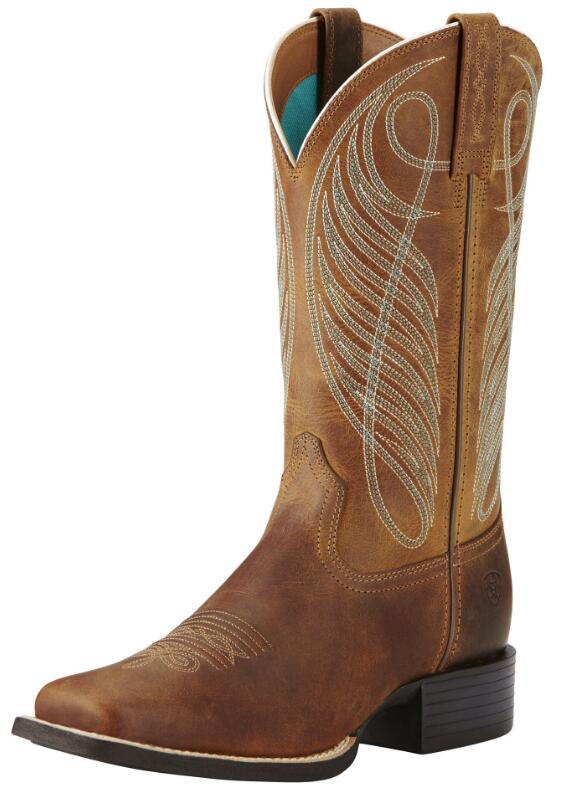 Live out your Western dream with one of this year's trendy boots—cowboy boots. While this footwear has gone in and out from style trends over the years, it seems like they always come back with versions, updates, and designs that'd bring out a wow factor.
Today, cowboy boots are available in invigorating hues that'll become a conversation starter. They also come in metallic, stripes, bubblegum pinks, and embellishments capturing people's attention.
Despite these massive updates, quirky black and white cowboy boots continue to be a classic piece for a lot of women. This can be worn with a dress or with a long cardigan for semi-casual ensembles. Go for a monochromatic look to make the entire outfit cohesive.
Alternatively, for formal events, you may pair your quirky cowboy boots with a blazer and dress. Don't forget to cinch your waist with a belt to highlight your proportions. Likewise, you could also pair it with your crisp white blouse. Depending on your preference, you may either tuck it in or out of your khaki pants.
Moreover, play up with your cowboy boot features. For instance, if you have cowboy boots with floral embroideries, wear them with tattered shorts, sleeveless, and your pair of aviator shades. Choose an outfit that could help emphasize the intricate designs of your boots. This outfit combination is perfect for music festivals and outdoor concerts.
For spring, you may wear your western-inspired boots with flowing dresses, skirts, and even shorts. For fall, you may pair it with a knee-length dress and denim jacket combo. This is such a chic yet casual way to showcase your cowboy boots as you stroll around town.
Furthermore, keep in mind to choose a length looking good on you. If you have long legs, you may go for ankle-length cowboy boots. Likewise, choose a style that can help boost your confidence. For instance, if you're petite, you may wear pointed cowboys to look taller. Refrain from mid-calf cowboy boots as they may make you appear stumpy and have large legs.
Shopping For Boots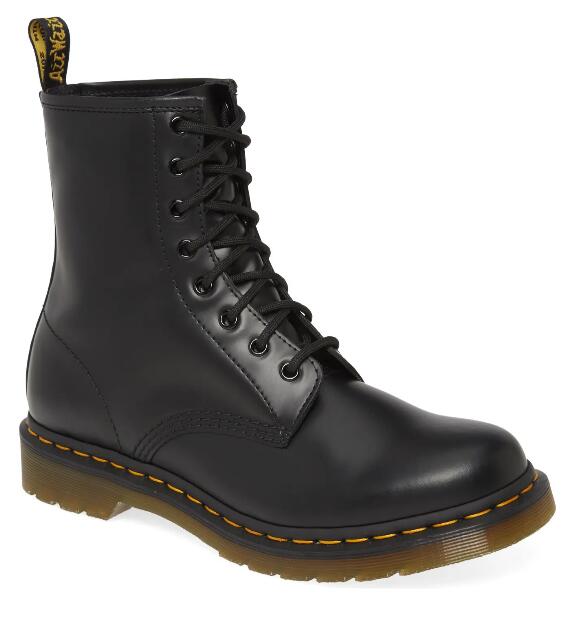 With a myriad of designs and updates, you may be overwhelmed with the choices. Nonetheless, know there are savvy ways to approach boot shopping this year.
If you're all in for boots that are perfect for every season, then go for a classic pair. Invest in minimalist, aesthetic, and basic styles in neutral tones such as black, brown, white, beige, and the like. These shades can easily be thrown in regardless of your closet's current color scheme. Also, these colors are great to be paired with denim pants and a shirt, especially for days when you feel lazy or unmotivated to dress up.
If you're on the lookout for the current trends, then go for funky and statement-piece boots. However, keep in mind trends will come and go, so be smart with your purchases and look for quality yet affordable pairs. Keep them in proper storage to preserve their quality and extend their longevity.
Final Thoughts
Fashion is a fun way to showcase your creativity. Regardless of the rules, the world of fashion will always be a safe space to show your true style and express your individuality. For this reason, don't hold back when it comes to exploring and experimenting with different looks and outfit ideas.
When it comes to rocking out a trendy boot this year, make sure to choose a pair that'll be comfortable enough to be worn for long hours and will support you throughout your planned activities. Apart from this, make sure it's a pair that'll boost your confidence and enthusiasm. Subscribe to get more fashion and beauty tips on herstylecode.com!