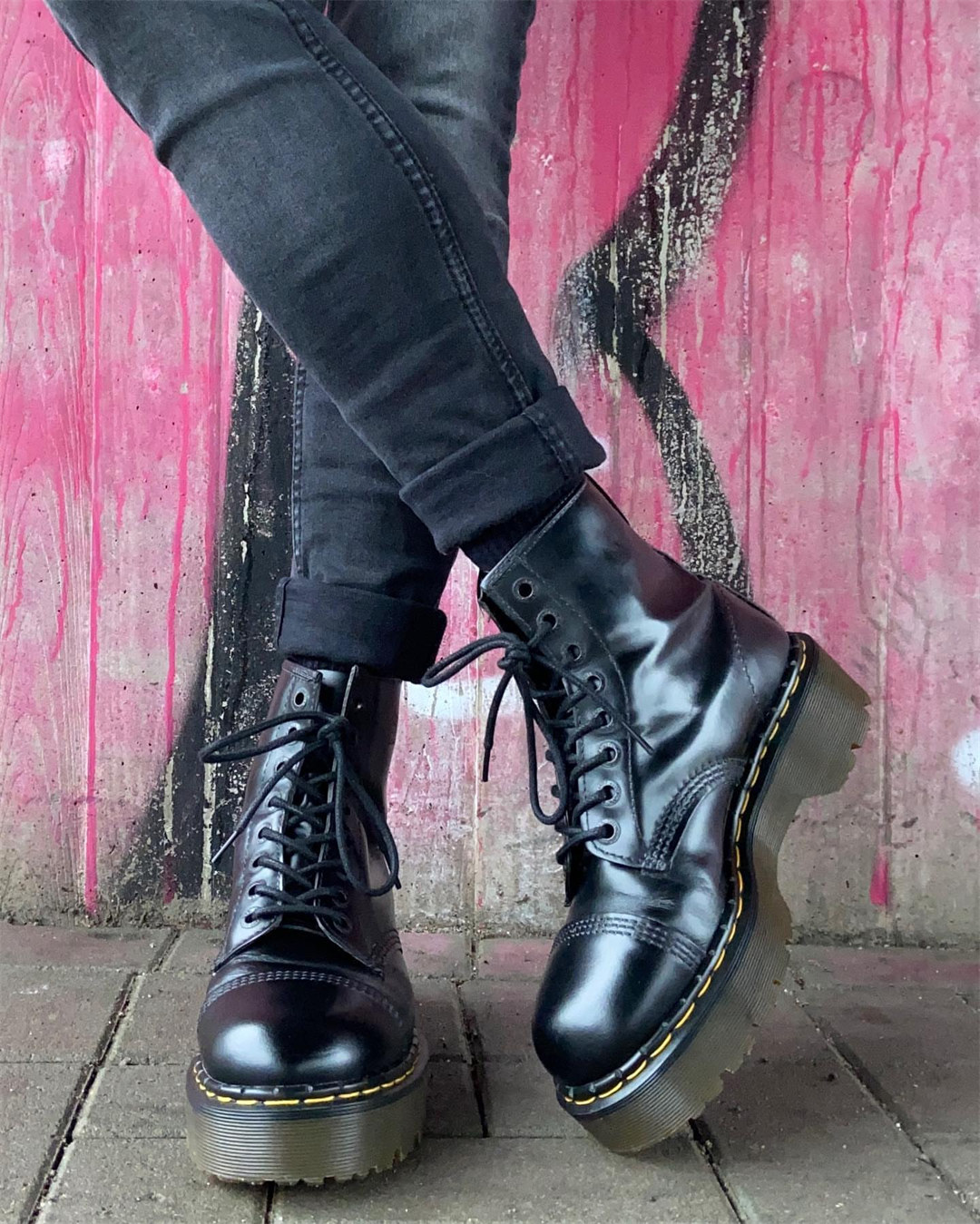 Doc Martens has reigned as one of the most lastingly successful footwear brands since they released the first version of their classic worker-style boots almost sixty years ago. Their shoes are high-quality, sturdy, durable, versatile, and comfortable, so it's no wonder that they have withstood the test of time for so long.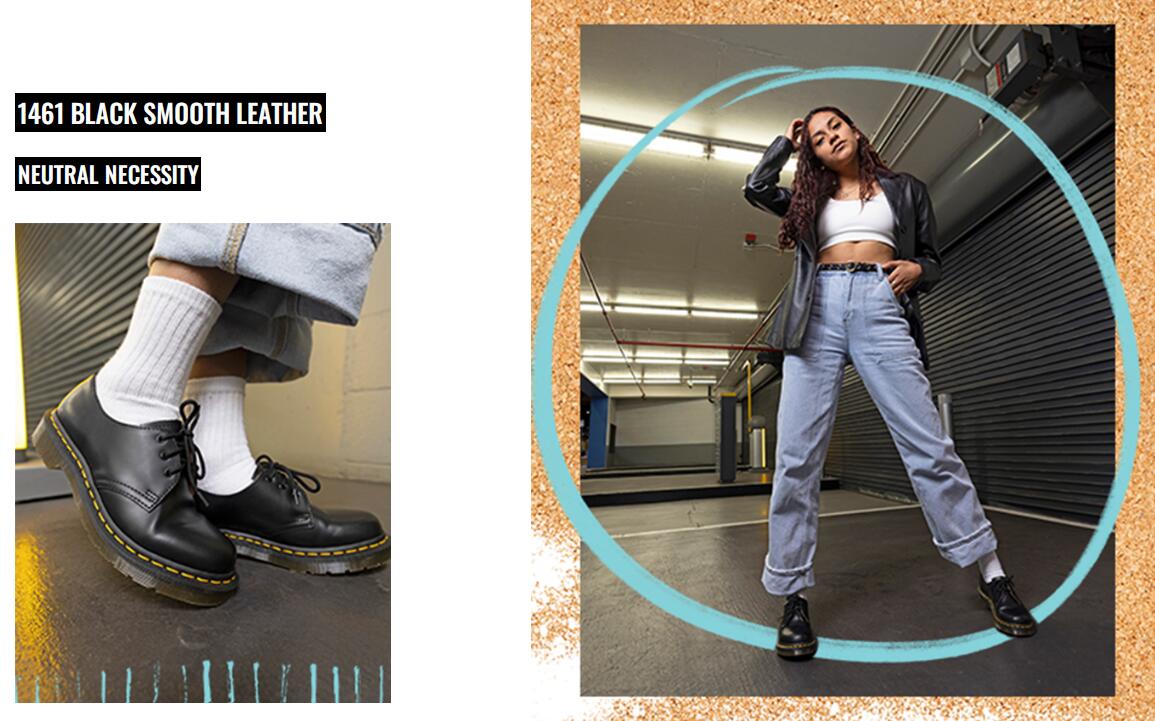 Doc Martens' claim to fame is their trendy worker boot, but the footwear brand has expanded in the last fifty-plus years and now sells a variety of other boot styles for men and women.
How and What to Wear with Doc Martens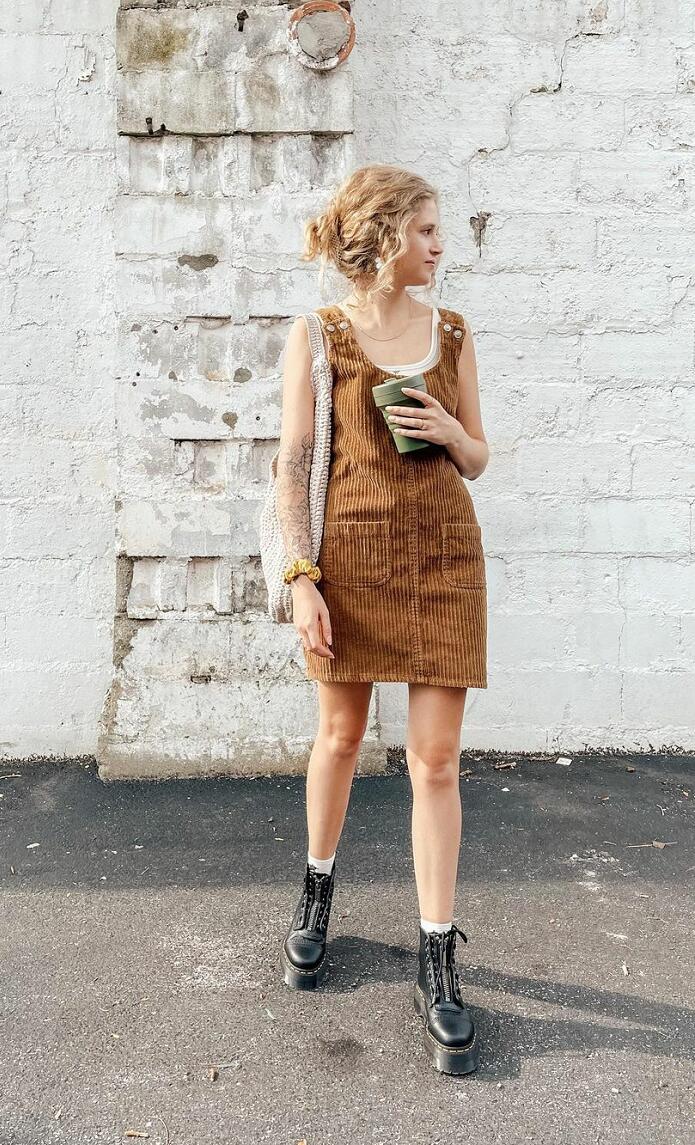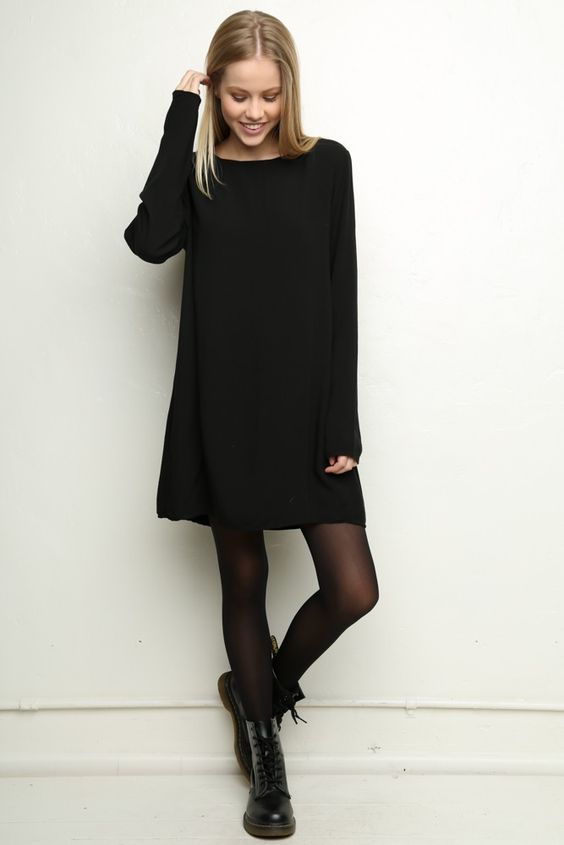 As timelessly trendy as these boots are, Docs have also become somewhat synonymous with edgy, rebellious teenage style. Some people even consider them "basic", as they've been so popular for so long. These connotations deter many women from rocking Docs if they value their own unique style and don't want to look like they're sixteen again. However, Doc Martens are very versatile shoes and they don't have to be a symbol of teenage rebellion. There are many ways to style your Docs to create looks that let you express your own unique sense of style, whatever that may be.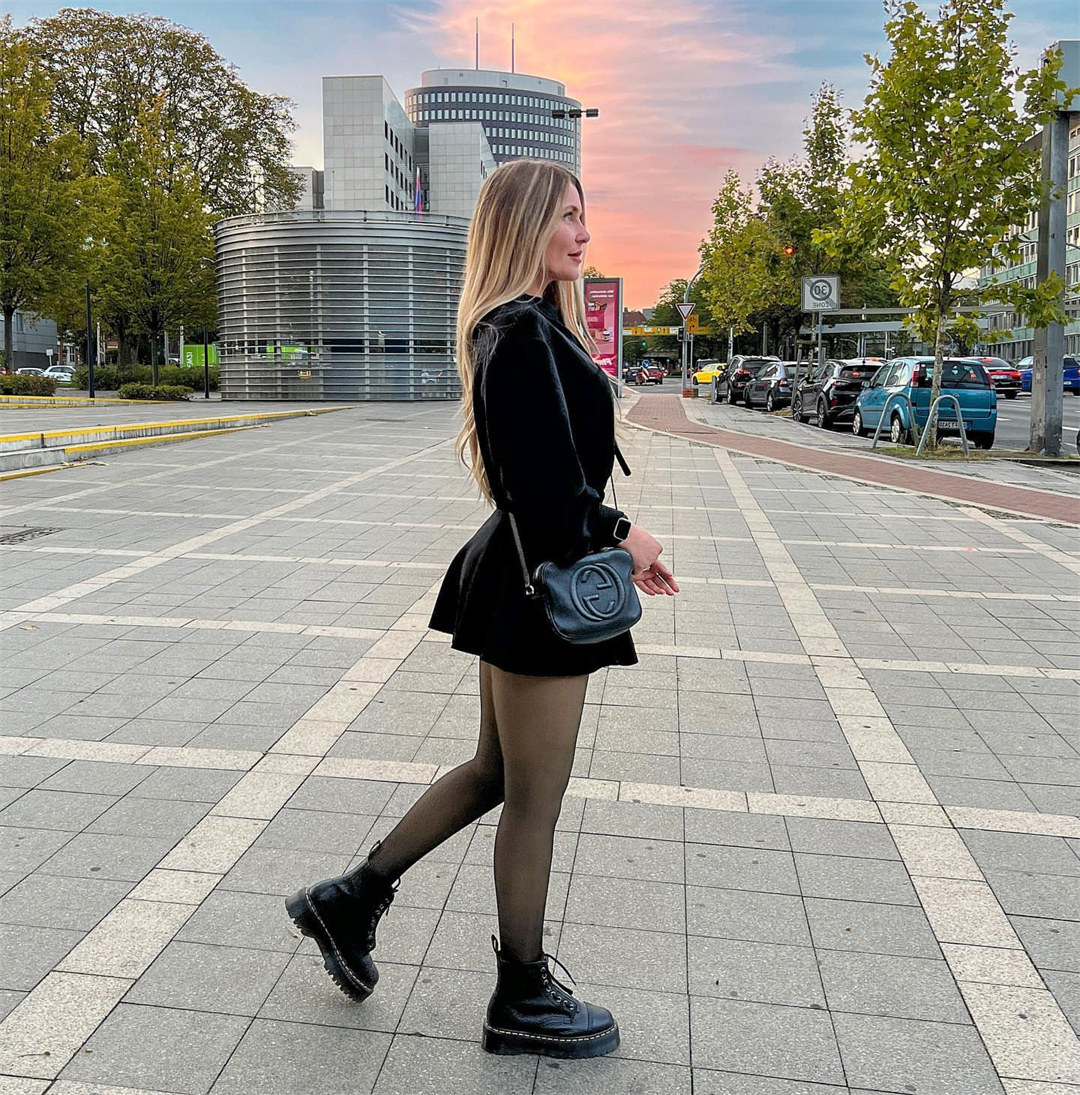 1. Wear Tights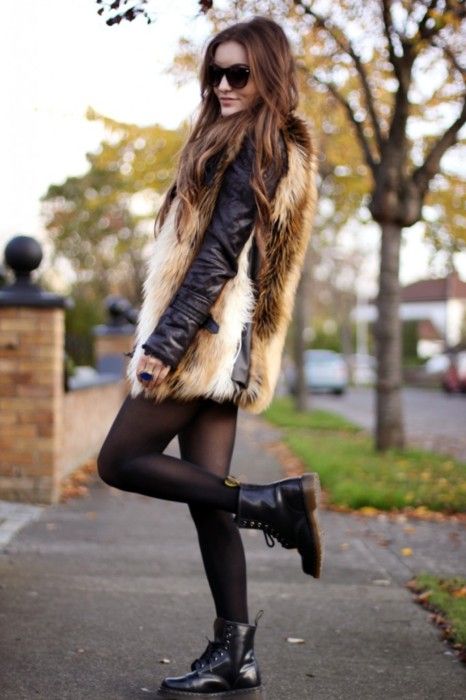 Tights and Docs are a classic combination. Plain black tights effortlessly balance out the bulkiness of these boots that can make them look awkward and disproportionate when worn alone. Wearing tights under your Docs significantly expands the range of possible outfit options you can wear with these shoes.
Pair your tights-and-Docs combo with high-waisted cutoff shorts and a plain tee for a trendy, offbeat finish that still looks put-together. Or, wear them with a short skirt and crop top to create a more delicate look. Add a slouchy cardigan for a streamlined finish. If you want to add more flair to your look, ditch the standard black tights for a pair of fishnets or patterned lace or mesh tights instead.
2. Embrace the Edge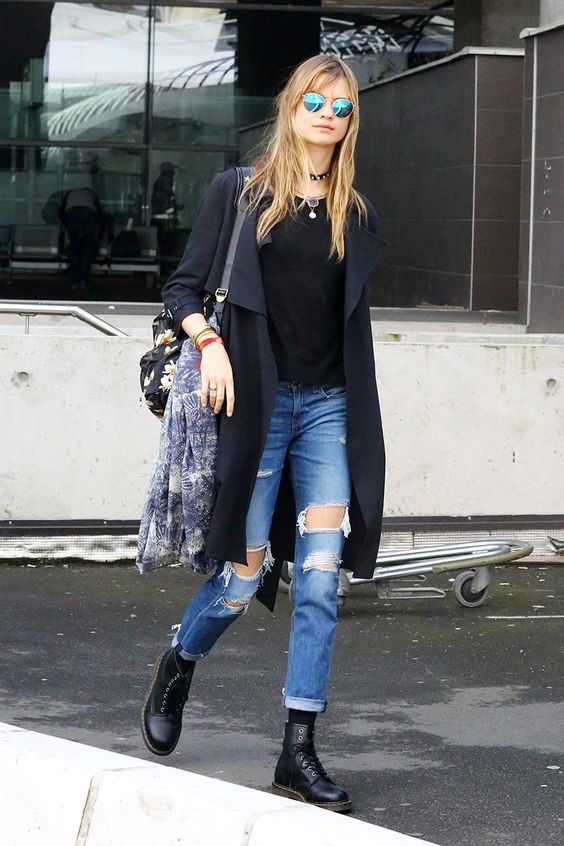 If you can't beat them, join them. Try embracing the classic edgy style of Doc Martens with looks that are reminiscent of the teenage rebel style but maintain a classy finish without looking silly or immature. The key to these looks is channelling classic '90s grunge style into more modern, put-together outfits.
Distressed jeans are a must for creating edgy looks with your Docs. The texture of ripped jeans adds depth to your outfit that balances out the bulkiness of your boots. If you want to add more edge to your look, pair dark destroyed jeans with a loose, graphic tee and an oversized denim jacket on top. Or go for a classier, more sophisticated finish with lightly distressed high-waisted black jeans, a form-fitting V-neck tee, and a cropped leather jacket. Cinch a black belt around your waist to accentuate your figure and add more dimension to your look.
3. Feminize Them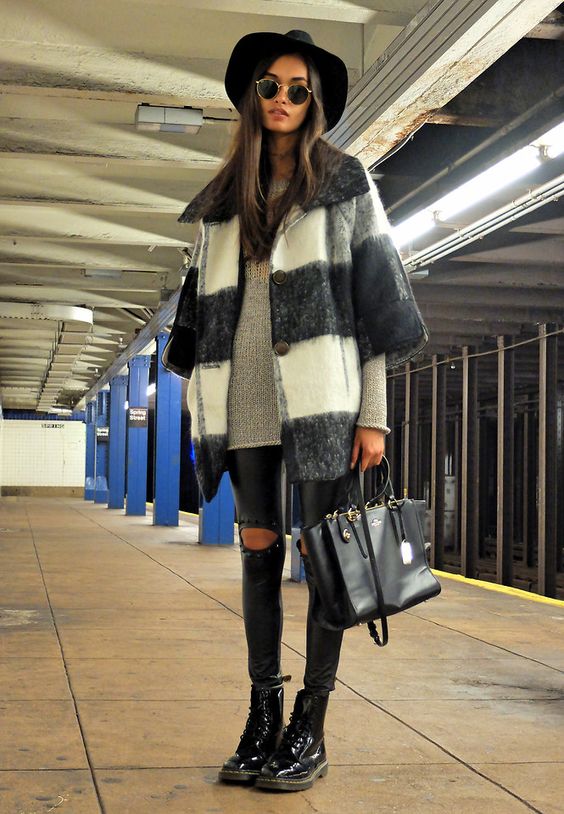 Classic Doc Marten boots are gender-neutral. The worker boot style sold for men and women are virtually identical to each other. Plus, the sturdy construction of Docs tends to make these boots look more masculine than the footwear you're used to wearing.
If you usually rock more traditionally feminine outfits, you don't have to give up on Docs. You can easily feminize these androgynous boots with the other pieces you include in your look. Accessories go a long way for infusing feminine flair into your outfit. Throw on a light, patterned fashion scarf or a classic stylish Panama hat. Complete your look with dainty jewelry and a delicate clutch or small cross body bag.
4. Branch Out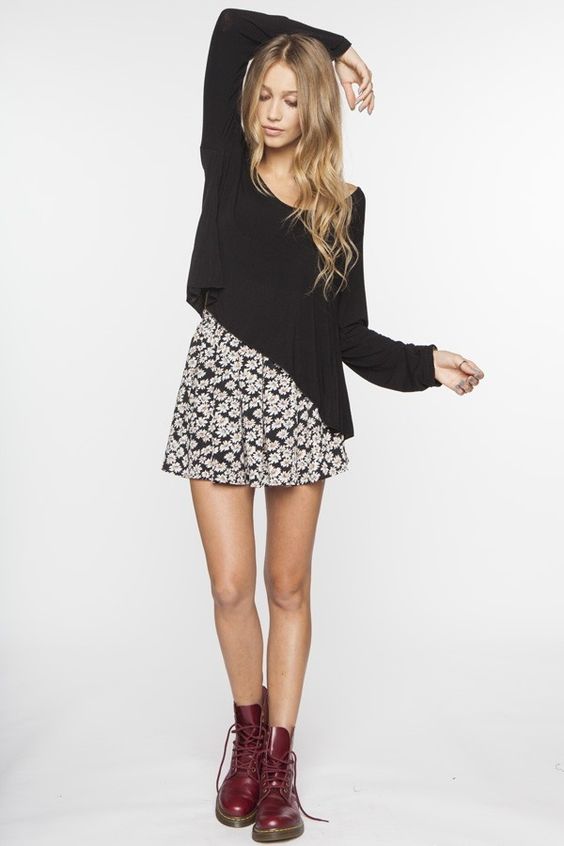 If you're not a fan of the sturdy worker boot style, you have to write off Doc Martens completely. The footwear brand also sells a variety of other types of boots that might be more in line with your personal style. Plus, it is easier to create looks that stand out with these alternative Docs than with the brand's classic worker boots.
Pair Doc Martnes' matte black ankle boot style with black jeans and leggings for a trendy, streamlined finish. Or, try one of the brand's unique heeled boot styles with a dress or skinny jeans and blouse combo for a feminine look with a slight edge. If you like the worker boot style but are looking for something slightly more unique than classic matte black, keep in mind that this one style of Docs is available in many different colors and patterns that you can explore.
5. Dress Up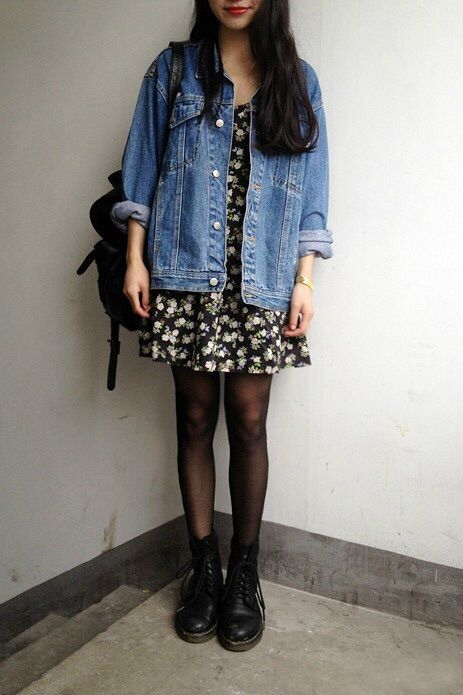 You can create less casual looks by pairing your Docs with a dress for a pretty and carefree finish. As a general rule, only wear your Docs with short or mid-length dresses. Dresses with lower hemlines tend to create an overcrowded, off-balance look.
On colder days, pair your boots with a short, loose-fitting dress, tights, and a long knit cardigan for a streamlined finish. When the weather is warmer, ditch the tights and create a trendy, edgy boho look with a midi dress and an oversized denim jacket on top.
6. Cuff or Crop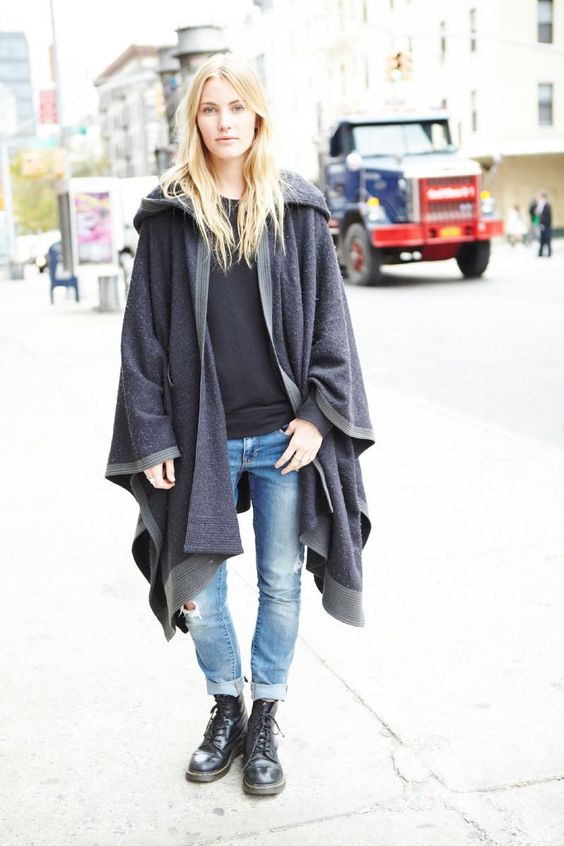 When you wear Docs with full-length bottoms that aren't skin-tight, creating a balanced, streamlined look that isn't overly crowded can be tough.
Pairing your boots with cuffed or cropped bottoms can help solve this problem. Cuff the bottoms of straight-legged jeans to just above the top of your Docs. This can help offset the wide ankles of the boots. Or, choose a pair of jeans that are already cropped an inch or two above your boots to draw more attention to your fashionable footwear.
7. Get Cozy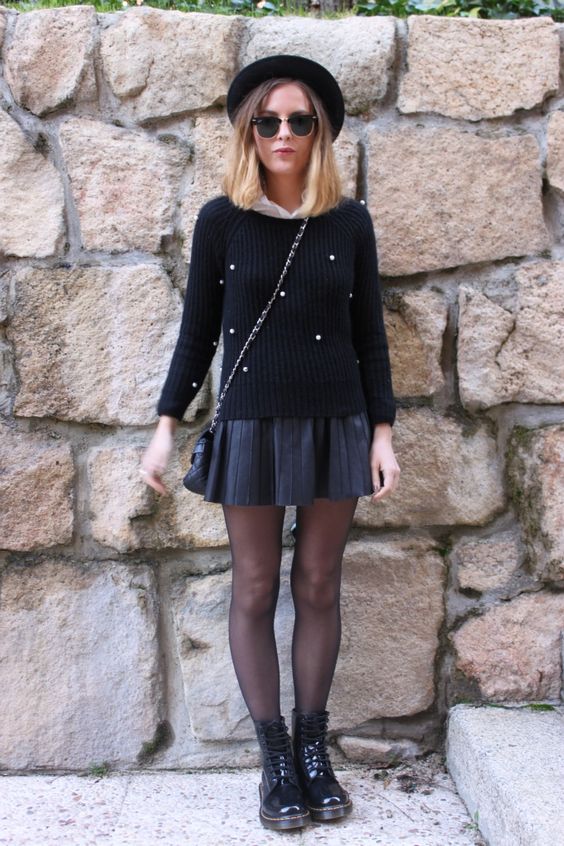 Doc Martens are durable and weather-proof, which make them the ideal footwear for a variety of cozy winter outfits that will keep you warm, comfortable, and stylish.
Layer your boots over a pair of fashion boot socks and pair them with leggings or skinny jeans. Add a form-fitting sweater for a cute and classic winter look. Or, create an edgy, eye-catching outfit with the unexpected combination of tights, a short skirt, and an oversized slouchy sweater.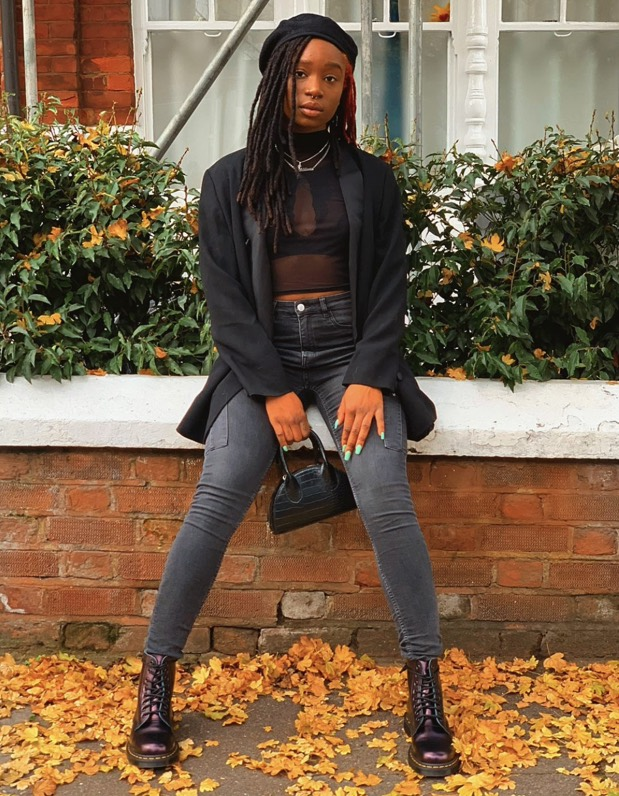 There is no end to the possibilities for outfits you can create with Doc Martens. With the right style guidelines at your disposal, you can effortlessly put together trendy looks that combine the classic style of Doc Martens boots with a personal, one-of-a-kind flair that's all your own.