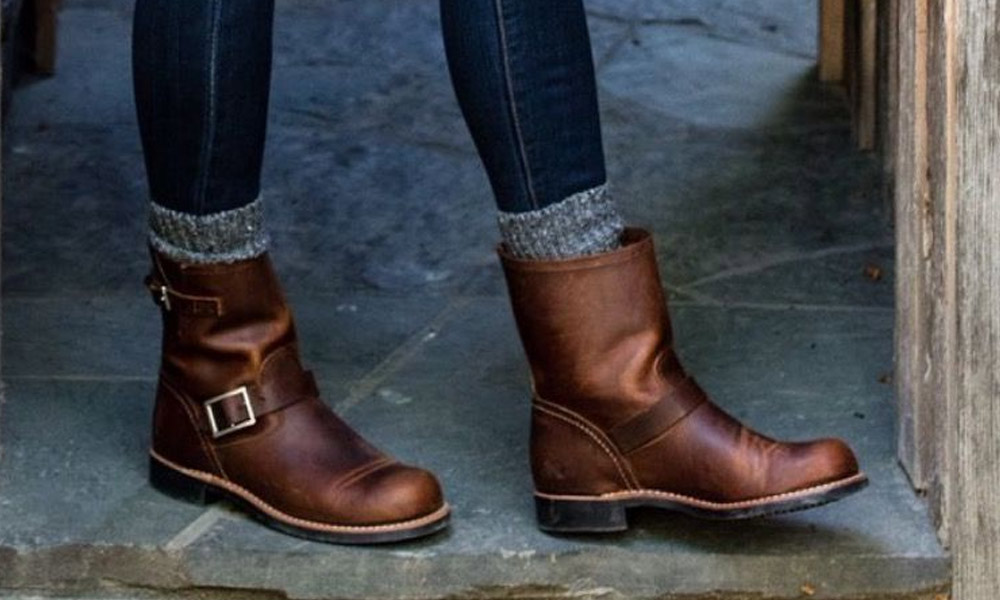 What are engineer boots?
Engineer boots, also known as biker boots, can be worn by anyone and you don't need to be a member of a biker gang to wear this amazingly popular new trend! This traditional U.S. leather work-boot has always been worn by men working on the railroad, to protect the feet and legs of motorbike riders and in many dangerous work places. But as women started to engage in equally dangerous activities and spend more time outdoors in the coldest weather, a whole new set of women's engineer boots arrived on the market.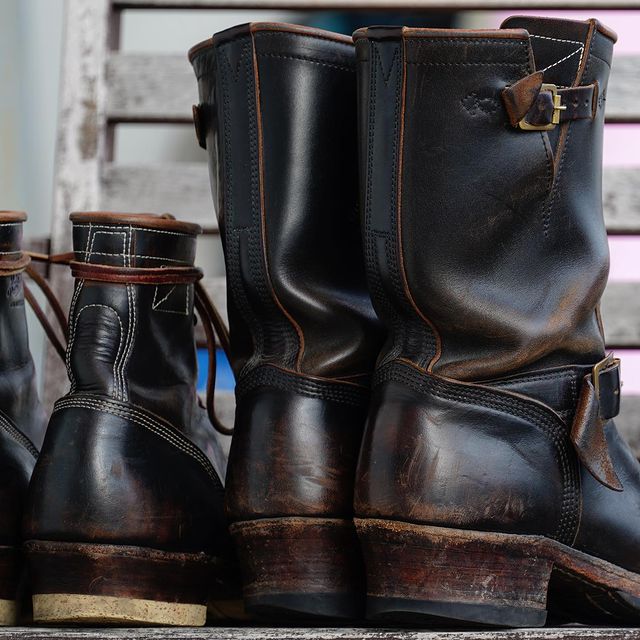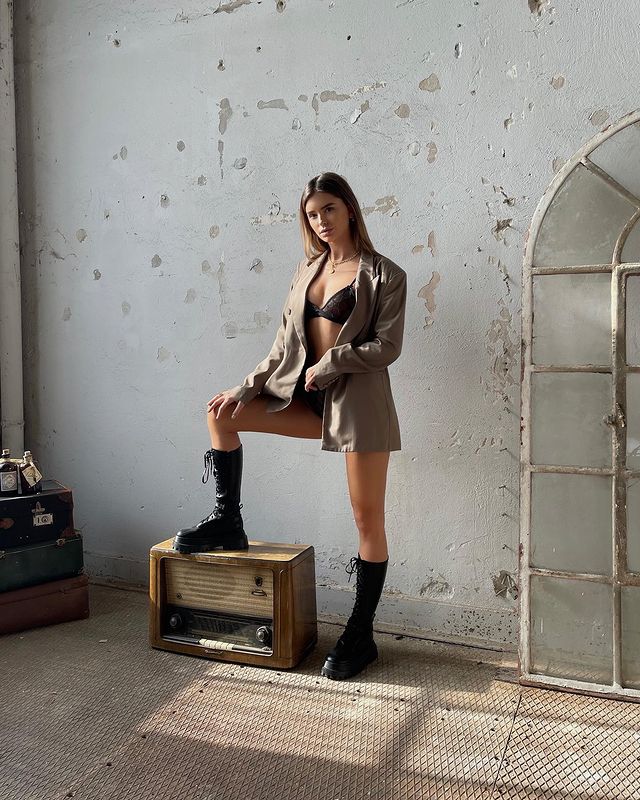 The engineer boot really crossed over from work to fashion in the 1950's, when bikers adopted them. And by the 1970's, when the punk and skinhead culture arrived on the fashion scene they also used these sturdy boots as part of their identity. But it wasn't until the 1990's that engineer boot wearing models were seen on ladies fashion runways and it has been a slow rise in popularity from that time to today. However, engineer boots are now the height of fashion for a new group of wearers, including hipsters, women and young professionals.
Who can wear engineer boots?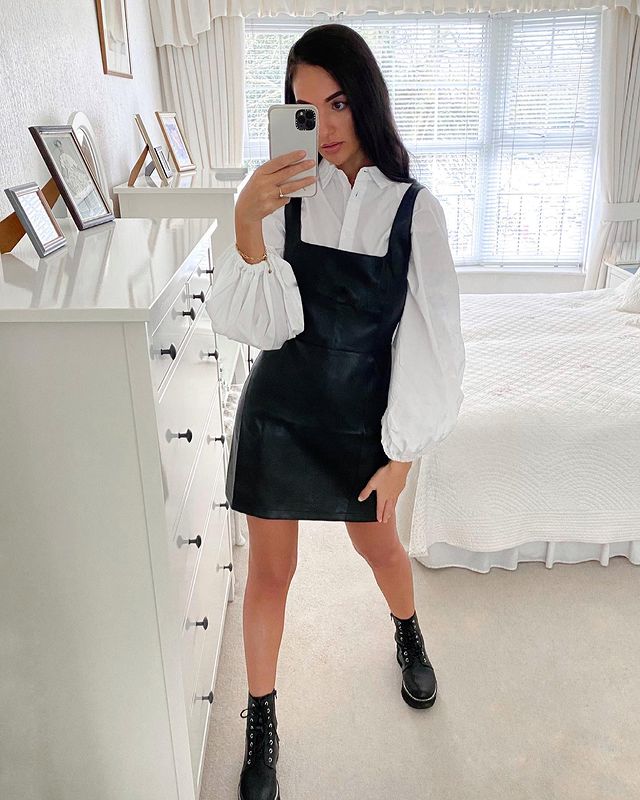 And we loved these practical and comfortable new boots so much that they are now a high-fashion item for little girls and women of all ages. But if you are new to this trend, you need to find out how to wear engineer/biker boots with your favorite winter wardrobe and look super-trendy!
Far from looking masculine and heavy, the addition of a pair of engineer boots can be the perfect detail to accentuate your femininity. So make sure you have at least one pair of heavy boots in your wardrobe to bring all your clothes right up-to-the-minute fashion-wise, as well as keeping your feet warm and protected from the worst winter weather.
Everyday wear of engineer boots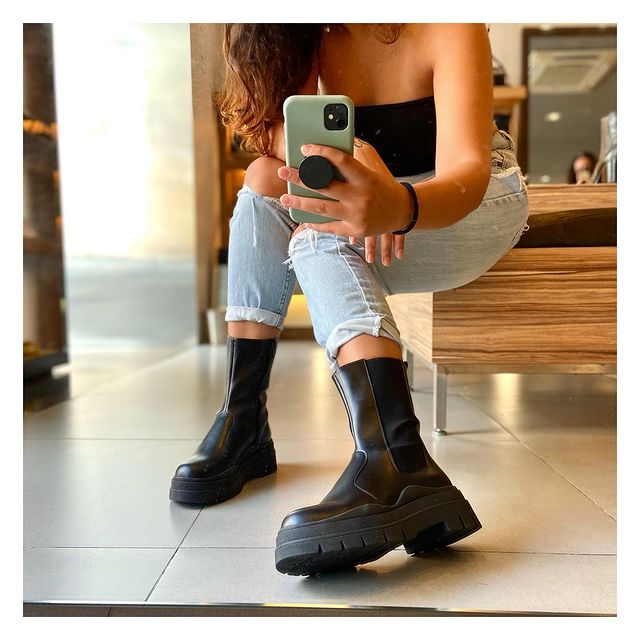 One of the most popular day-to-day looks for women is skinny jeans worn with a jacket or overcoat. And you can add some 'edgy' style to a well-worn outfit by adding a snazzy pair of engineer boots. For a totally modern look, wear engineer boots with the wider leg jeans, cropped boyfriend jeans or flares, which have just come back into fashion.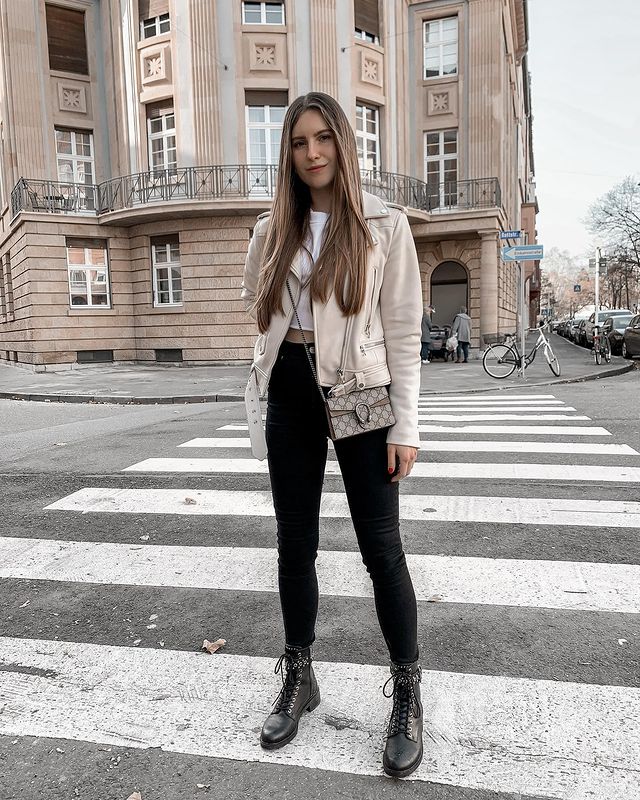 If you want to get a chic look to your outfit, wear a smart blazer or a slim coat over a cute, white blouse to accentuate the contrast with your 'work-boots'. And if you prefer a rock-chick vibe, wear a rock-band T-shirt under your black leather jacket, a statement belt-buckle and a cross-body, studded black handbag!
Boho-style short boots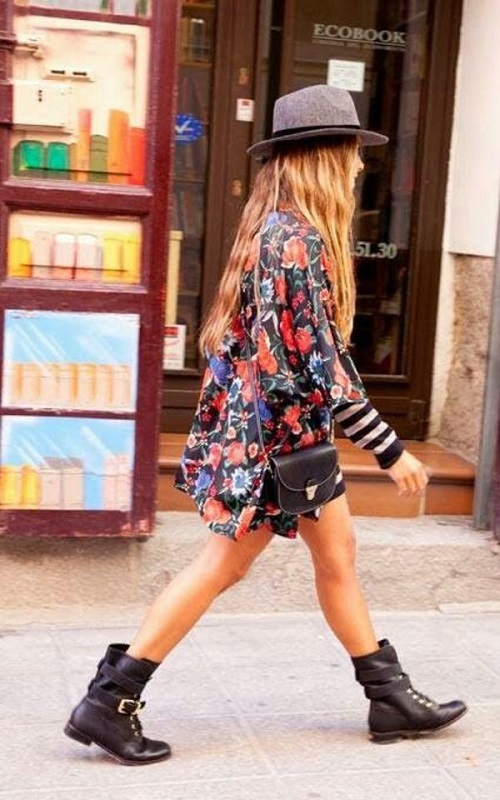 Engineer boots can be style adjusted to look fabulous with any fashion style, like this colorful Boho look. The gray, trilby hat looks cute and adds to the variety of styles the model has chosen to make up her individual trend. The floral print looks rad over a black-and-white top and the fashionable, buckled engineer boots with flat soles look soft and comfortable!
Plaid dress with platform boots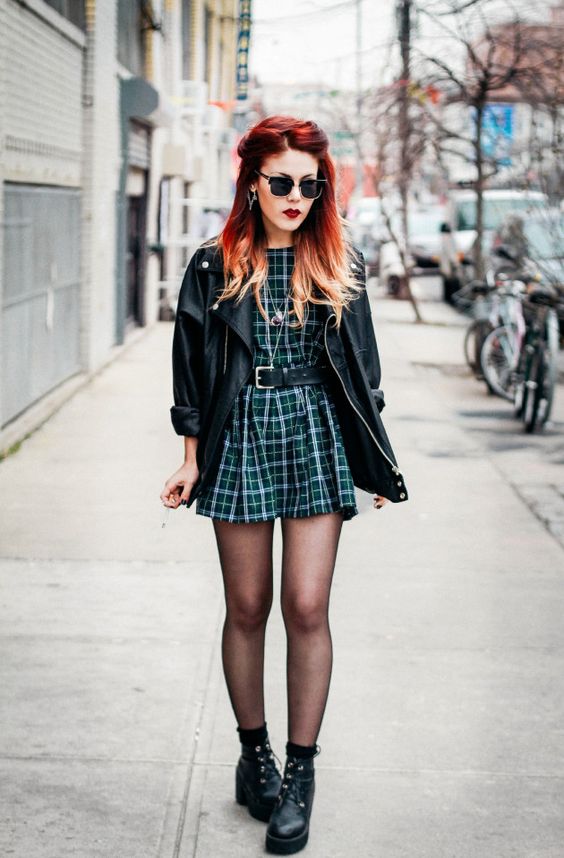 Hook lace-up details are one of my favorite details on short boots and they add a nice silvery pattern on the front. Boots look great with this green plaid mini-dress and the models multi-colored hair-color design in shades of red, orange and coral. Once again, you can see that the whole look is made up of a range of different styles, including trendy chain ear-cuffs and all brought together by a black leather jacket and matching black boots.
Boots with maxi- & midi- frocks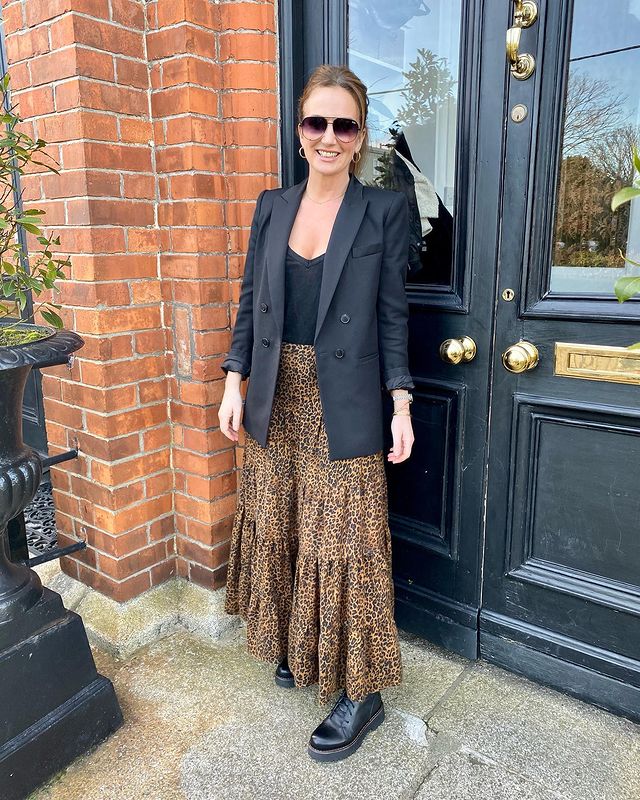 Another interesting trend for this cold season is to layer up your summer and autumn clothing to create warm and interesting winter outfits. Most of us abandon our dresses for the duration of the cold weather, but you can save a lot of money if you simply re-style some of your summer favorites. Start combining clothes in different ways and see how easy it is to create trend-setting looks.
One easy trend is wearing heavy sweaters over floral summer dresses. If it's pretty cold where you live, just wear thick tights or a pair of legging underneath your frock. And of course, when you add your engineer boots, they pull the whole look together and mark it out as a fabulous new trend for this season!
Goth-punk styled boots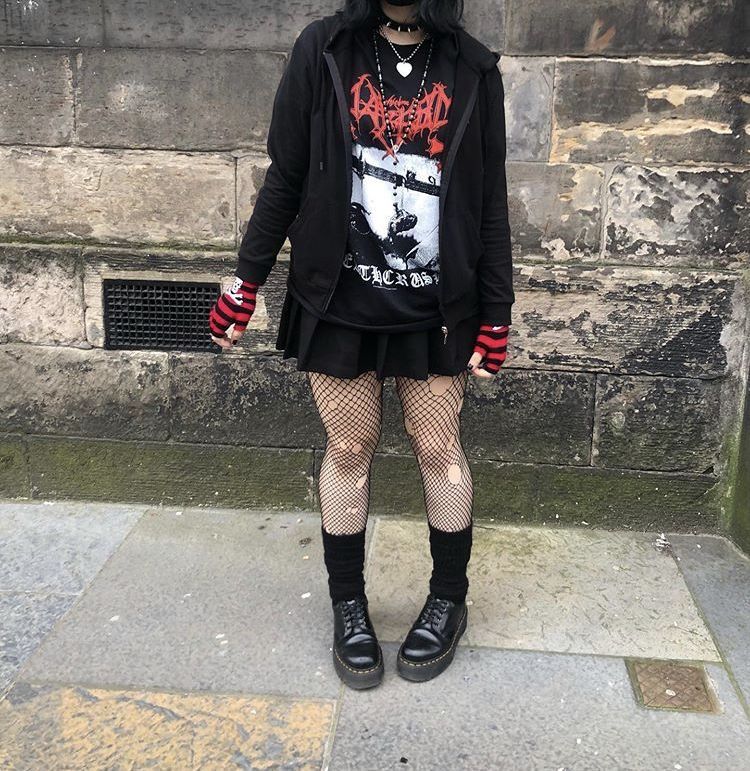 Some tribal looks have started to merge in the last few years and this look is a mix of goth and punk. The spiky dog-collar and ripped fish-net tights add a sinister vibe, along with the skull-and-crossbones on bright red, punk fingerless gloves. Black sock add an odd look as they have been folded down to cover the ankle section of the engineer boots tied up like schoolgirl shoes with laces. And the soles are thick for a platform sole finish.
Sport pants & combat pants boots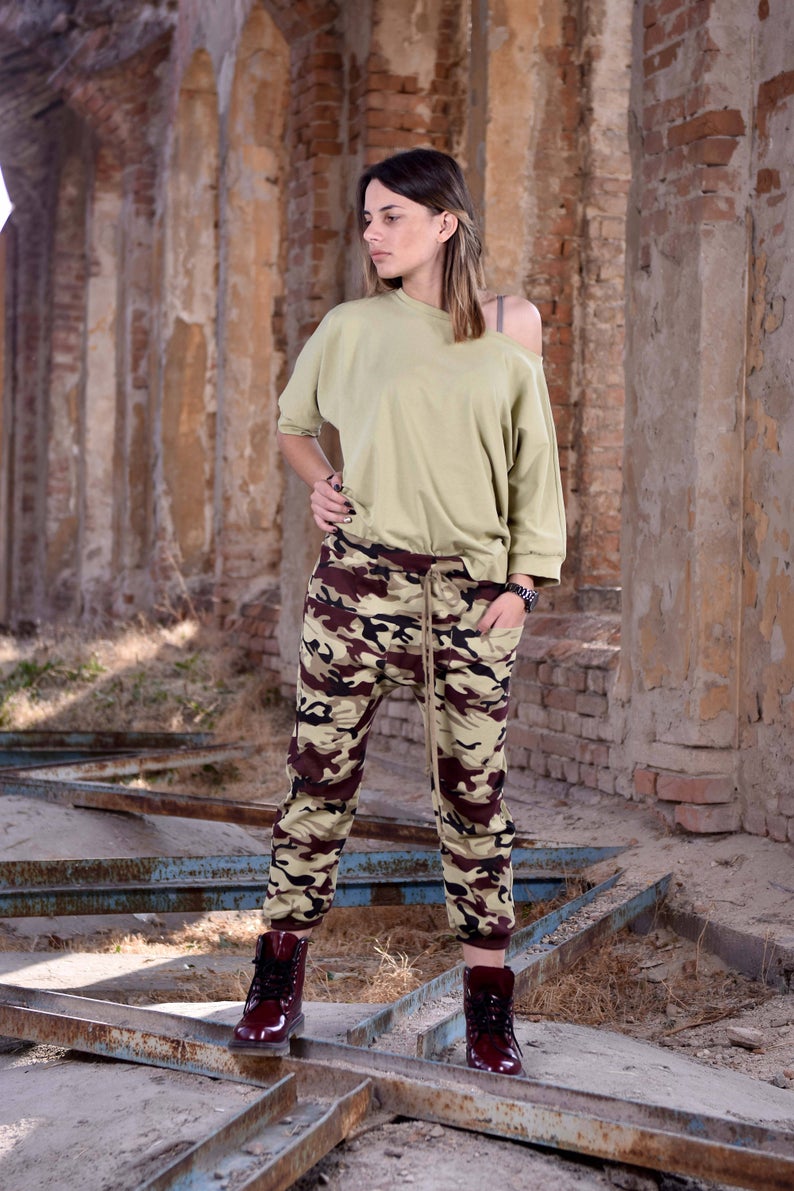 And when you're not aiming to be dressed up, but just need the practical benefits of your engineer boots, they look perfect with military-green plain or patterned trousers. You'll be fashionably warm and comfy as you walk in snow, on ice and through the rain. And that goes for warm corduroy trousers, too, if you do want to look a little more dressy!
Leather & faux-leather boot outfits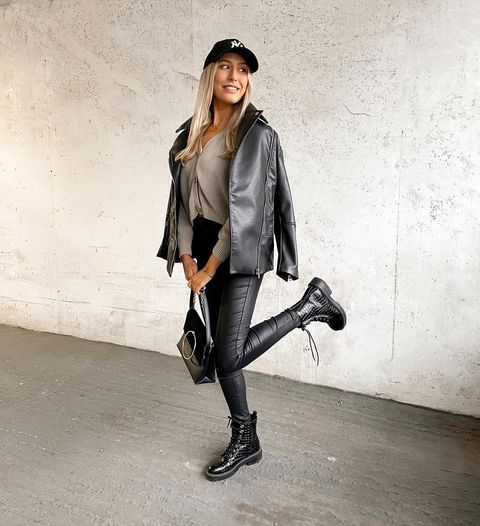 Engineer and biker boots are a statement look when worn with leather or faux-leather, tight pants. This look lets you show off a nice pair of legs, without feeling cold. And you can wear a variety of different tops to ensure you get several styles from your leather pants and boots combo. For example, a slouchy, over-sized sweater, a chic white over-sized shirt, a large rock-chick, or a long-sleeved T-shirt and a warm coat on top.
Summer dresses with engineering boots
And as the main fashion trend is to do everything in the opposite way from the past – you can wear your heavy boots with summery dresses. This year's dresses have been covered in feminine flounces and gathered layers, which for some of us look a bit too 'cutesy'. So all you need to do to add a touch of edgy style to a mini-dress is to add your heavy boots! And you can show your femininity and your attitude in a super, high fashion look!
S-e-x-y fishnets & boots with mini-skirts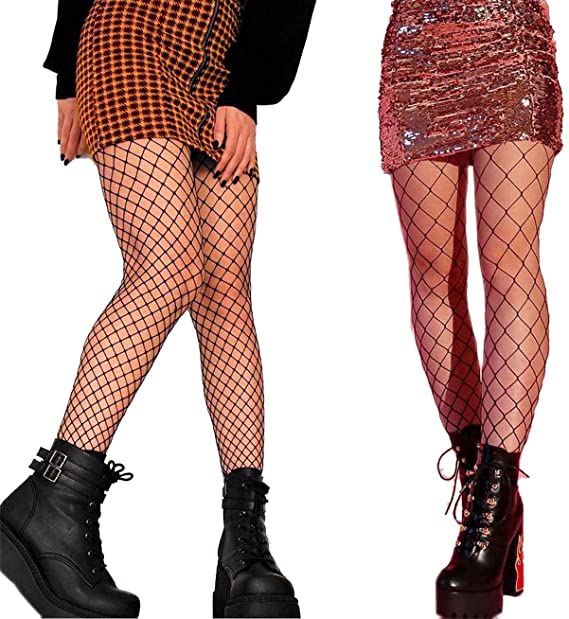 Going to a night-club to dance the night away? Or maybe to a wine-bar for a drink or two?  These two glamorous outfits show that engineer boots can be matched with just about any of your clothes. There are boots with high-heels that go well with a sequined miniskirt and large diamond fishnet tights.
Or choose a pair of platform boots with laces to match with smaller mesh fishnets and a trendy orange-checked mini! These two models look really trendy and eye-catching in their outfits made up from several different styles!
Office-wear outfits for Doc Marten boots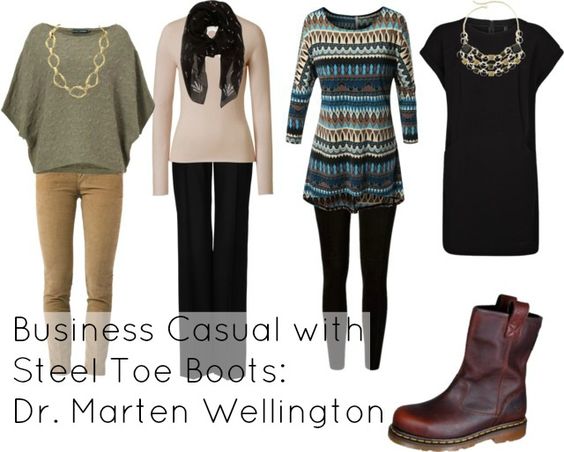 And Dr. Marten boots are accepted as contemporary fashion-wear for offices, too. From black flared dress trousers, to mini-dresses with black tights, mustard-yellow corduroys and a chic black dress with a trendy silver necklace, Dr. Marten's add a ton of style to any modern look. These engineer ankle boots have come a long way in their journey from railroad boots, skinhead/punk footwear to today's comfy and trendy ankle boots!